Welcome to Veggie Vagabonds!
The Home of Ethical Adventures
---
We're Josh and Sarah, two outdoor-loving, tree-hugging vegans, creators of this blog and experts in ethical adventures.
Veggie Vagabonds is a one-stop shop for outdoor-obsessed vegans and nature lovers around the world!
We're talking delicious vegan adventure recipes and food guides combined with expertly tested vegan gear recommendations and packing lists (plus LOTS more). Everything you need to explore the natural world with a happy, healthy vegan lifestyle!
Learn a bit more about us and Veggie Vagabonds here or start planning your own ethical adventures with the resources below.
Find the Best Vegan Adventure Food Recipes
---
Plan Awesome Vegan Outdoor Trips
---
Find the Right Vegan Outdoor Gear & Equipment
---
Make Your Time Outside More Eco-Friendly
---
Discover Some Outdoor Inspiration & Beginner Resources
---
For all our latest articles, tips and exclusive content, join the Ethical Adventure Newsletter below!
Or check out the latest posts below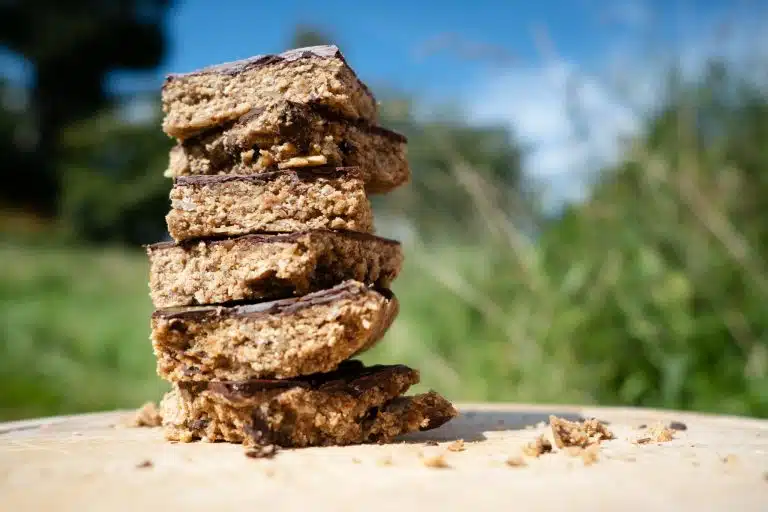 Super tasty and healthy vegan chocolate protein bars recipe for hikers. This easy no-bake recipe can be made in 20 minutes and is the ideal protein-packed snack for adventures.
---