Going overseas with the wrong bank account can blow your budget before you even know it and ruin an incredible trip. In this article you'll find out exactly what makes the ultimate travel bank account, the sneaky fees you need to look out for and some of the best and worst debit cards to use abroad. 
Ever got back from trip and been mortified to see your bank statement? You thought you had been careful with your spending but you've been stung by sky high international rates. It's happened to the best of us and makes the big banks a whole lot of money (sneaky so-and-sos!).  
Although an extra 2% here and 3% there might not seem like much it can add up very quickly. If you pick the wrong debit card to use abroad you can be paying up to a whopping 10% extra on international use. 10% is a big deal, especially if you've worked hard saving or you're a budget traveller.
Don't you want ALL your money to be spent on travels and adventures rather than some banker's bonus?
If you pick the right debit card to use abroad you can be paying absolutely no international fees, a better deal than any credit or even the best prepaid travel cards. This means the money you've saved for experiences abroad can be spent on that and that alone.
Keep reading to find out; what you should be looking for when picking a debit card to use abroad, sneaky fees to be careful of and the best and worst banking options out there.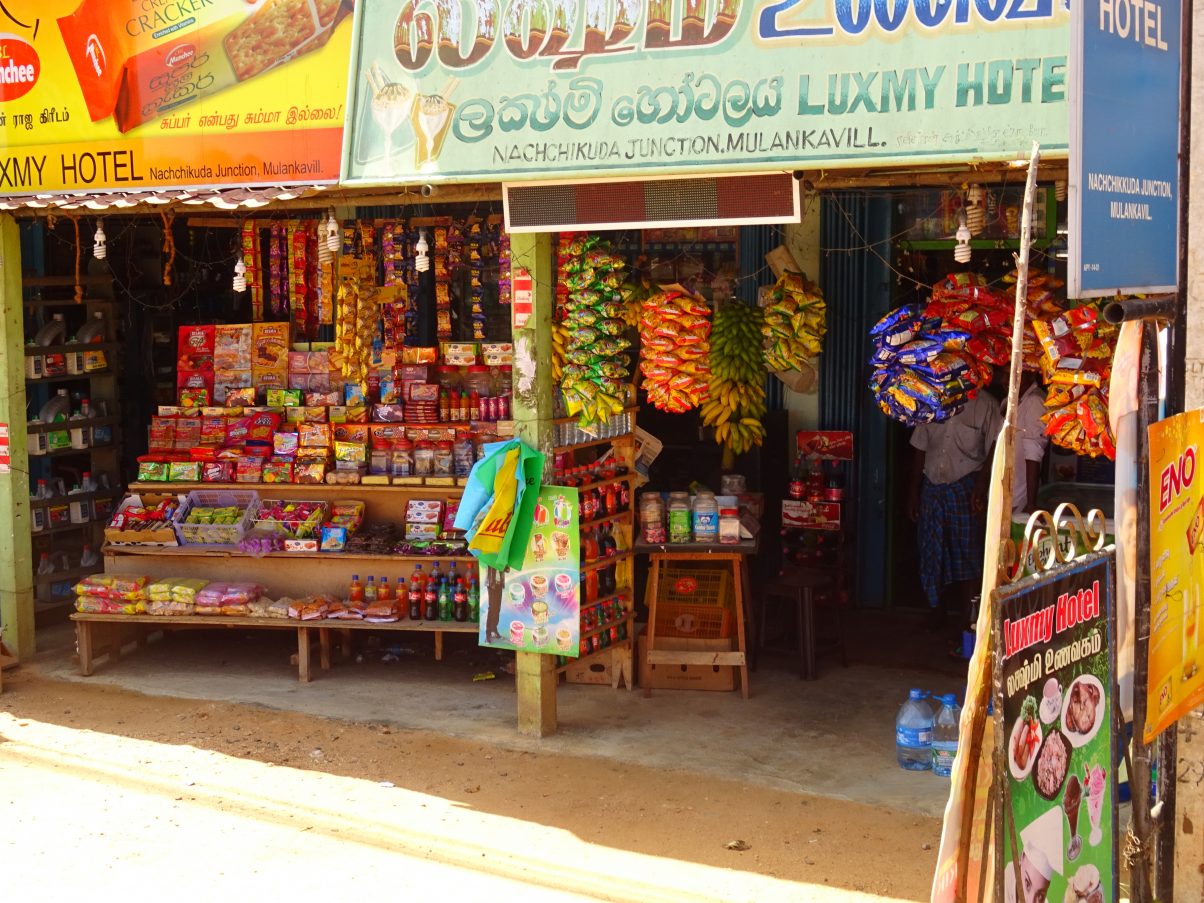 The easiest, cheapest and most reliable way to spend money overseas is with the 'right' debit card
Carrying wads of cash like Del Boy can make you an easy target to theft, credit card missed payments can be big trouble and what even are travellers' cheques? Nowadays the best option is to find a debit card with the best rates possible.
Right now the best travel debit cards come with almost no international charges and can be managed conveniently from an app. This means if you want to quickly check your bank balance, see your last transaction, confirm how many drinks you bought last night or cancel your card you can do so with the click of button.
It's also going to save you some serious wonga and ultimately this means you could travel for longer and more often – hell yeah!
I thought debit cards had high international rates?
You're right, some do. Some of the most popular high street banks offer the worst service for spending money abroad, but not all of them. This article will help you pick the best of the best and you'll wish you found out sooner.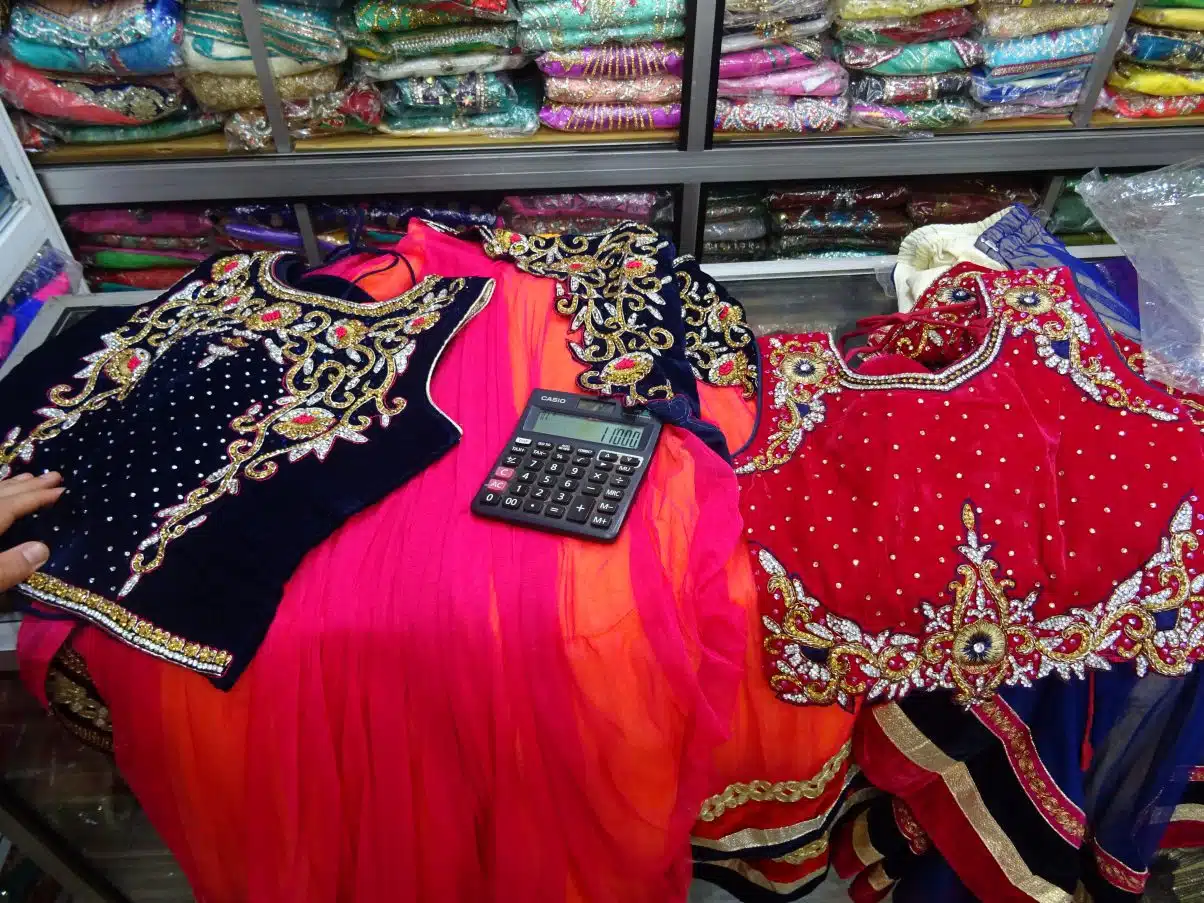 How to pick the right debit card to use abroad + sneaky fees!
Currently there are a whole host of banks who advertise affordable travel fees but it's not always the case. If you go with the wrong bank you can end up paying through the nose so you need to know what you're looking for. 
To check the fees of your bank you can put in an internet search for 'your bank' + international fees. Can't easily find them online? This probably means their rates are high. Although it's not always true, if they did have good rates they would probably be bragging about it.
Here are some things to consider when picking a bank and the sneaky fees some providers may charge. We've also listed the best banking options available to travellers along with debit cards you should definitely avoid.
The sneaky fees
International purchase transaction fees (a.k.a fees when paying on card abroad)
Nearly all high street debit cards add international transaction fees, charged to screw you over pay for converting the local currency. A rate of 2-3% will be added to the final cost of any payments made abroad. 
International purchase cash fees (a.k.a more fees when paying on card abroad)
Many extra sneaky banks will add on a cash fee on top of the transaction fee for payments made in international currencies. This can be anything from 50p to £3.50 but can also be a percentage of what you spend. Ouch.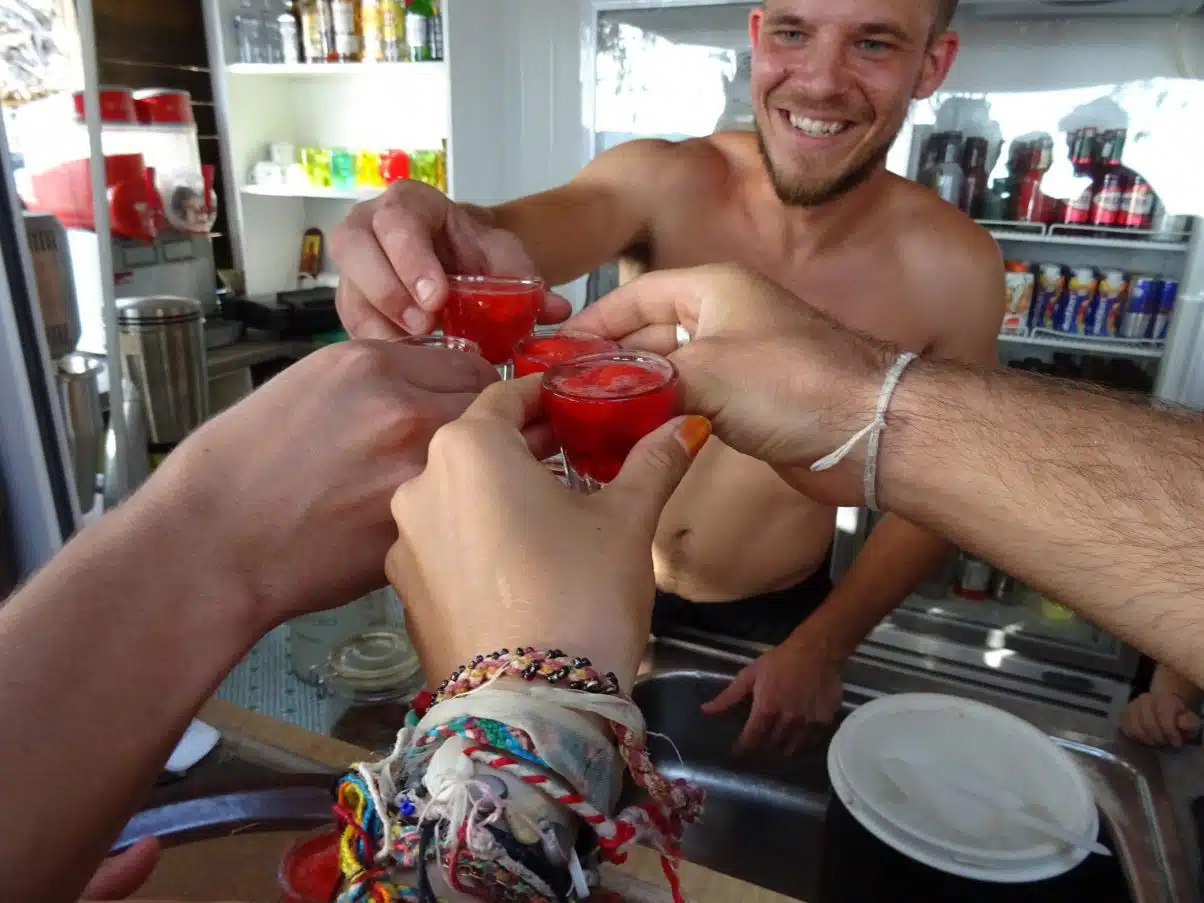 International withdrawal transaction fees (a.k.a ATM cash withdrawal fees)
When you withdraw money overseas banks may add a transaction fee for converting the local currency. These fees are usually around 2-4% or a flat rate. 
International withdrawals cash fees (a.k.a more ATM cash withdrawal fees)
On top of the transaction fee you can also be charged a cash fee when you withdraw money from an international ATM. This can be up to a shocking £3.75 or sometimes a percentage.
Maximum withdrawal/transaction limit
Some banks offer low international usage rates up until 'X' amount a day/week/month and then charge a higher fees afterwards. Other banks may simply have a daily/weekly/monthly cap which you can't go over – an important one to check for big spenders!
Monthly costs or cost for the card
Do you have to pay monthly fees to maintain your card or are there minimum monthly deposits to keep the account active? They might be easy to keep up with whilst at home but could be difficult overseas. Some bank providers may also charge you when setting up the account or sending you the card. 
Other things to look out for
Consistent exchange rates and method of exchange
How does your bank work out the exchange rate? Does it add on a service charge? Does it cost more on weekends or holiday?
Online banking features and support
The best debit cards to use abroad have good online facilities and hopefully an app. Trying to look for branches when you're in a foreign country can be a nightmare so you want complete control of your bank and money from your phone and computer.
Whilst away you may also need support or advice so check if the provider has a 24/7 help service or webchat features.
Overdrafts and other perks
Having an overdraft you can use when travelling can be helpful (albeit risky) for many wanderers. Some providers may offer other perks like signing on gifts and rewards, interest on the account or even travel insurance. 
Overseas ATM charges
This isn't from your bank but it's still something to consider. Many ATMs have have their own usage charge, sometimes it's a flat rate of up to £3.50 and sometimes it's a percentage. This means if you're charged cash withdrawal fees, withdrawal transaction fees and overseas ATM charges your money will be drained before you know it. Watch out folks!
If you're looking for travel insurance you might appreciate this guide – we compared policies from the top 17 backpacker travel insurance providers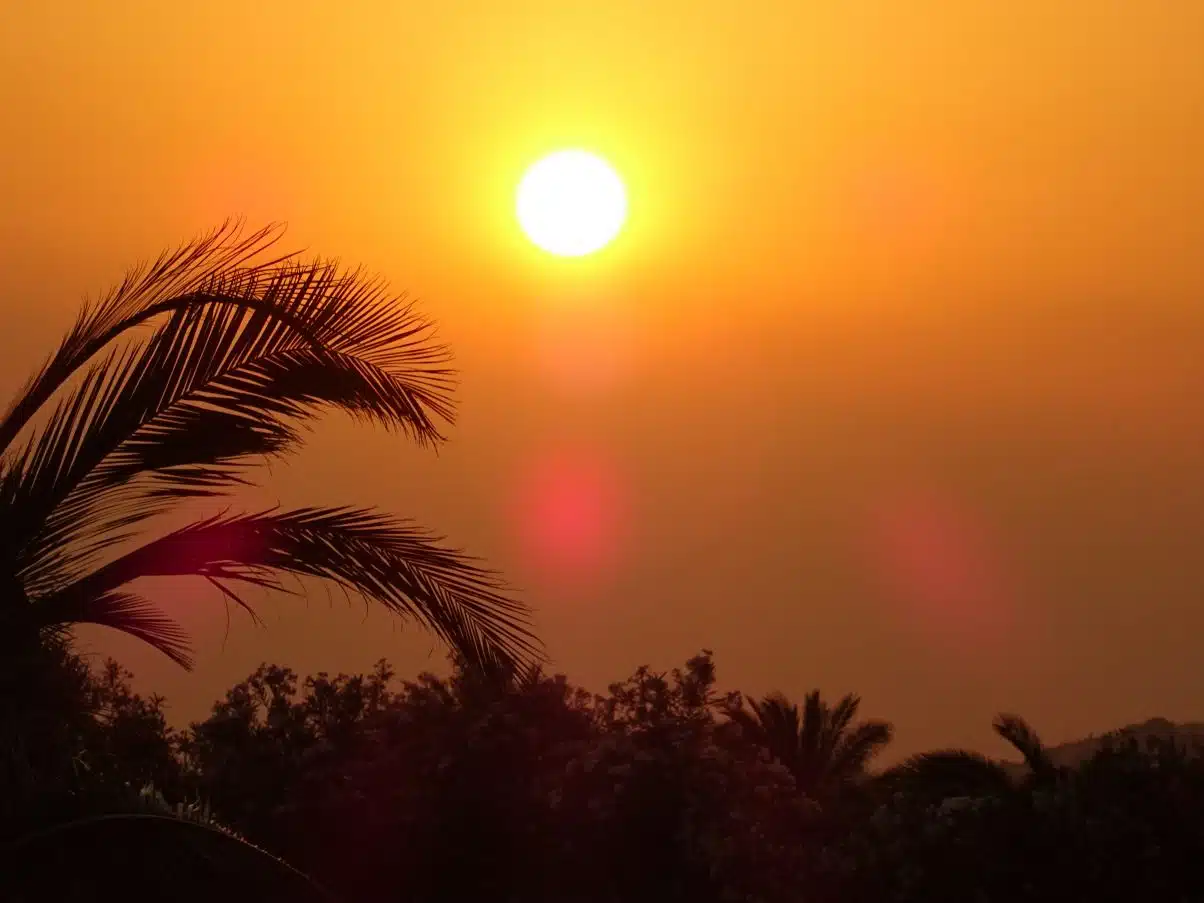 The worst debit cards to use abroad
Regardless of where you're going or how much money you have there's no point in wasting cash on international card fees. It all adds up incredibly quickly and even short trips can turn into expensive affairs if you don't go with the right provider. These are the absolute worse debit cards to use abroad. 
(accurate as of time of writing)
| | | | | |
| --- | --- | --- | --- | --- |
| Bank | International purchases transaction fee | International purchases cash fee | International ATM transaction fee | International ATM cash fee |
| Santander Debit Card | 2.75% | £1.25 | 2.75% Percentage of total transaction value | 1.5% of the value (Minimum £1.99) |
| Bank of Scotland | 2.99% | 50p | 2.99% |  £1.50 |
| Lloyds Debit Card | 2.99% | 50p | 2.99% | £1.50 |
| TSB Debit Card | 2.99% | £1 | 2.99% | 1.5% min (£2, max £4.50) |
| Halifax | 2.99% | 50p | 2.99% | £1.50 |
| Natwest | 2.75% min £1 | Nil | 2.75% | 2% min £2, max £5 |
| RBS | 2.75% min £1 | Nil | 2.75% | 2% min £2, max £5 |
Best debit cards to use abroad
Not all banks have fees to make you cry and the selection below are almost completely free. Saving you more than 10% from other competitors these guys are particularly awesome for long-term travellers or big spenders. Definitely the best debit cards to use in Europe and most of them still have incredible cheap rates for the rest of the world too. 
Bank
International ATM fee
International transaction fee
International withdrawal limit
Extras
Monzo*

Nil

Nil

£200 per month. 3% charge for foreign withdrawals after.

Includes charged overdraft, 1% interest in 'savings pots' and uses Mastercard exchange rate with no additional fees. 

N26*

1.7%

Nil

No limit

No overdraft, no interest

Revolut*

Nil but 0.5-2% on weekends

Nil

£200 a month. 2% charge for foreign withdrawals after.

Card delivery £4.99, no overdraft

Starling*

Nil

Nil

£300 a day. Maximum of 6 withdrawals a day. 

Has overdraft

Metro Bank 

Current Account

Free in Europe, 2.99% + £1.50 outside of Europe

Free in Europe, 2.99% outside of Europe

No limit

Has arranged overdraft
* Introducing digital banks
The starred options (Monzo, N26, Revolut and Starling) are what's known as digital banks. A digital bank is one with no physical branches but instead is managed online and through a mobile app. They function just as a normal bank; you have a card and account, make payments the same, can send and receive money and set up direct debits; there's just no physical bank for you to visit. Oh, and they're a lot bloody cheaper to travel with.  
We think they're pretty damn cool and as travellers you probably will too, especially when you look at those international fees (or lack of).
Besides the almost non-existent fees digital banks are ingeniously managed right from your mobile phone. You have control over all aspects you would with a regular bank and can see up-to-date spending reports and insights which help you plan and budget your money. 
Digital banks rarely have restrictions and most are free to set up. It takes 5 minutes to fill in your details online and your card can be in the post the next day!
Sounds too good to be true right? We've used the Revolut card for nearly 5 years and have recently started using Starling. They're both excellent. 
So what is the best debit card to use abroad? 
A winning combination. 
Our personal advice is: take the bank card you use at home and combine it with one of the digital banks we listed above or the Metro Card if you're just travelling in Europe. This way you can transfer money to your digital bank when it needs topping up and avoid carrying excessive amounts at any point. 
Splitting your money between the two cards is a sensible option as you'll have one as a backup in case the other is lost, stolen, not working etc. You can leave your regular bank card safely in your accommodation and take the digital bank card around each day. 
We have money on our joint debit account from the UK and transfer money between the two digital banks (Starling and Revolut). It's a good way to keep an eye on spending and helps to stop you blowing your budget without realising. 
The Best and Worst Debit Cards to Use Abroad
If you liked this article you might also like
A Guide to Backpacker Travel Insurance
10 steps to planning your travels quickly and easily
Free things to do in Cambridge