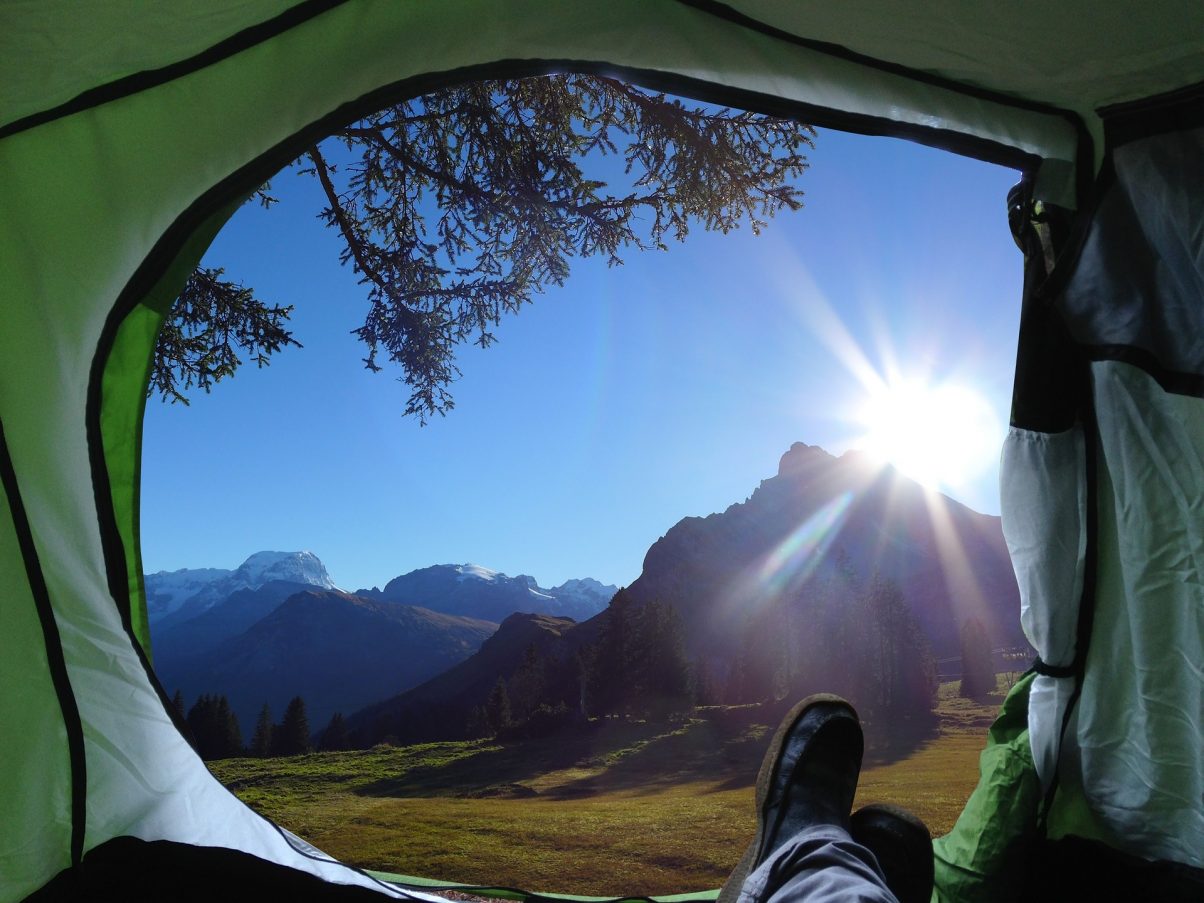 After years of outdoor adventures we've developed the essential camping packing list – here it is (*Updated for 2019*)
Camping is one of the greatest experiences in the world, if you have the right packing list. If you haven't then it can be a nightmare. It takes time to learn all the things you really need and all the things you really don't; after years of camping we've finally got it perfectly. This is our go to list for a hiking, cycling, backpacking or road trippin' – basically if it's an outdoor adventure it will do the job. It got us through our Three Peaks by Bike Challenge and it's currently working a treat on our England to India cycle tour!
In this camping packing list you'll find;
Sleeping Gear

Cooking Gear

Electronics

Miscellaneous Essentials

Medical & Personal Items
All of the items below are the best quality, lightweight and budget friendly options that can comfortably be shared between two people. Enjoy and let us know what you think in the comments at the bottom!
Sleeping Gear on our Camping Packing List
Whilst everything on this list is important, sleeping gear is most definitely the top priority. You'll be hard pushed to have a successful camping trip without a decent place to sleep. When we were younger we used to skimp on some of this equipment but now things have changed. We've realised that no matter what type of trip you'll be going on you need a good nights sleep. For that reason this is one part of our camping packing list that we've spent an especially long time finding the perfect gear. 
Tent // Vango Mirage 200 Pro
In 2017 we bought the Mirage 200 Pro from Vango and it's been perfect. It's very easy to put up, one person can do it in less than 5 minutes without breaking a sweat. Also because of the design you don't need to use guide ropes which is very useful when you're camping in tight spots, and, at 3 kg it's a comfortable weight to carry. For two people it's spacious  and would easily accommodate 3 if you're happy to get snuggly.
We've used it in all weather conditions and can't fault it. It stood well in strong winds and storms, didn't leak in consistently heavy rains and was cool with good ventilation in hot weather. We've been using it for our cycle touring and there is easily enough room for the two of us, all of our panniers and gear with enough room to cook in the porch with the cover down if there's bad weather outside. A top tent, especially for the price, so this is always with us no matter what type of camping trip we have coming up.
Sleeping Bag // Vango Latitude 300
The Vango latitude 300 is our go-to sleeping bag; it's super warm, water resistant and well fitted for a perfect nights sleep. The mummy shape hugs your body, keeping the the warmth in so you're comfortable sleeping up to -15°c. The zipping system is easy from the inside or outside, rarely catching and there more than enough room for me at 6'1. It weighs 1.8kg and stows away in an easy to use bag which fits well in a rucksack. It's toasty so on warmer nights we unzip them and use them as a duvet which also works great. It's recommended by the Duke of Edinburgh who knows a thing or two about outdoor gear!
If you're travelling in hot climates then a sleeping bag liner is another option. You can use them as a really light layer to cover you from insects or a breeze and they're almost the size of a tennis ball when folded. If you're going to be in hostels or using other peoples sleeping gear you can use it to keep you clean from the dirty sheets!
Finding the right camping mat can take a while to find the right one for you but it's worth testing out a few. The Mountain Equipment Helium mats are comfortable, relatively lightweight and are, most importantly, hard-wearing.
You can find ridiculously lightweight matts but we question how easily they would be to puncture, and it seems like the online community also shares these doubts. This is quite a good compromise between weight, comfort and reliability.
Lighting
When the sun goes down it's nice to have some lights in your tent and we find these fairy lights perfect. We chose these over a lantern because they're smaller and the batteries last a long time giving your tent a magical glow!
Blanket
A super simple, lightweight blanket is your best friend for picnics, especially if your tent is small and the weather is good!
Cooking Gear on our Camping Packing List
At Veggie Vagabonds we LOVE our food. No matter where we are or what we're doing, we always make time for good food – camping is no exception. All the gear here is lightweight, practical and will make sure your camping trip is  bloody tasty.
There are loads of fancy stoves that promise to boil water quicker than the sun but in our experience they aren't worth the money. This Vango stove is super lightweight and works just as well as similar stoves 5x the price.
Camping Gas
One canister will comfortably last two people for around 10 meals, depending on how long you're cooking. Go for noodles or cous cous, they boil real quick.
Sporks
We love sporks, they're great and they're a much lighter way to bring cutlery. These guys are awesome quality and because they're metal you can use them to stir hot things from the stove.
Chopping Knives
A good chopping knife is a must for any camping trip. How are you going to chop all of your veggies? This guy is lightweight and really good quality, it's been lasting us for quite a while. The safety sheath is important to keep it clean and to stop it stabbing holes in the bags you put it in.
Plate/bowl and Cup
We just take a bowl and cup for eating and drinking to keep down the weight but some also like a plate. Ours are cheap but good quality, don't scratch and will last for years to come.
Lightweight Cooking Pots
Lightweight which won't ruin quickly from the stove. You can also get good mess tins which can be used for storage and cooking. Ours were another charity shop find, bought for less than £5, but they're light and long-lasting. 
Plastic Storage box
These are definitely Sarah's favourite. A good quality storage box has so many uses but we use it to store some of our cooking grear and also to put leftover food in. It's airtight so you don't need to worry about spillages and is lightweight considering it's quality.
Herb selection
How are you going to make a good meal without your herbs man? We normally put a selection of our favourite herbs into ziplock bags so it's nice and light. You can wash these out and reuse them so it's nice and sustainable. If you're extra clever you can plan your meals and make herb mixes to put in the bags – Mexican chilli coming up!
Tea Towel
The few times we've forgotten a tea towel we've ended up having to sacrifice clothing to dry things. Don't make that mistake, get a tea towel! You can buy them online but they're probably cheaper to find at a shop near you.
Can opener
You can get big professional looking can openers, but why do you need to take that on a camping trip? This is all you need and we are yet to find a can that it can't open. We've also tried using the can openers on penknives which works but can be seriously messy, so this is definitely our choice.
Scouring Pad
For the dishes, or anything else you want to clean.
Electronics on our camping packing list
With the blog we take more than your average person may want (though we've seen plenty of standard campers carry far more!). All of the electronics on this camping packing list have been thoroughly researched and we've only bought the best quality for our budget. We like to know we're getting a good deal so these guys are the best you'll find for the price.
Lightweight Camera // Sony HX60
We bought the Sony HX60 primarily because it has an incredible zoom. It really is powerful and you can still take crisp shots at 30x zoom; at 20 megapixels it's hard to believe it's not more expensive. To us this is the perfect travel camera because it's lightweight, tough and takes cracking shots. It has an almost fully responsive manual mode, so you still have some of the play you would with a DSLR. Overall we love it, we've had it for nearly 3 years and it's always done us proud!
DSLR camera // Nikon D3400
Again, this is another item we spent absolutely ages researching and making sure it was the best value for our money. The Nikon D3400 is beautiful, it's not overly heavy for a DSLR and gives really crisp shots even with the kit lens. We couldn't make up our mind between a similar Canon DSLR which was more expensive, but after using the two the Nikon was a hands down winner. It sits comfortably in your hand, has great battery life and comes with a useful guide mode for newbies photographers. It's also quite sturdy and has lasted many drops and bangs which is hard to avoid on camping trips.
With the zoom on the HX60 and these two lenses most aspects of photography are covered. The Sigma is a super wide angle and is perfect for sweeping landscapes and architecture. The 35mm produces beautiful street, close-up, or portrait snaps and for £130 is probably the best photography bargain you'll find!
Phones with good battery and GPS // Moto G6
For just over £200 you can't go wrong with the Motorola g6, there is a cheaper £219 model with 32GB memory but it's worth spending a touch extra for the 64GB. Why did we buy it? After lots, and lots, and lots of searching and trying phones this was definitely the overall winner. It's got an awesome battery, latest Android operating system and a really great camera. I was really surprised how great the phone was, better than a lot of other more expensive phones.
It will comfortably last 2 days with little usage or a full day using GPS and taking photos and videos. It has a turbo charge mode, so it's almost fully charged in an hour which is handy and it's water resistant just in case you get stuck in the rain. Most importantly, the camera is shockingly good. If I'm in a rush I will get better photos on this than on my DSLR.
Solar powered battery pack // Outze 24,000 mAH Solar Power Bank
This Outxe 24,00 mAH battery pack is slightly heavy BUT you get around 8/10 charges on phones, it's waterproof, dustproof and shook proof. Plus it has solar panels which aren't great in low light but on a sunny day comfortably recharge the pack. It has clips so you can attach it to a bag or a tent outside to leave in the sun. This has been the perfect recent addition to our camping packing list to keep our electronics going. Our last trip was 5 days charging 2 phones and 2 cameras and it came back with ample charge left.
Chargers
What good are electronics without chargers?
Misc essentials on our camping packing list
All of these items are crucial to any camping packing list AND owning them makes you feel a whole lot more accomplished as an outdoors person. 
Penknife // Leatherman Rebar
Owning a good penknife is like a right of passage for any campers or outdoors people. A well equipped penknife will dramatically lower your weight rather than bringing the tools individually. We've always gone with Leatherman because they're good quality and reliable, coming with a 25 year warranty which is bloody fantastic. The Rebar comes with all the tools you're likely to need and nothing extra for unnecessary weight. 
Compass and map
If you're going to be trekking or moving into lesser travelled areas then make sure you have a map and compass. You don't know when the GPS on your phone is going to cut out.
Water bottle // Corsa 950ml
We try not to use plastic but these are recycled and biodegradabl which is nice. The 950ml size is perfect and doesn't weigh much so it's great for all camping trips.
Lighter
Man make fire. Actually, we both make the fires and a lighter is the easiest way to do it. Any old lighter from any old shop will do, but we always take a few just in case they break and keep a spare in a waterproof bag.
A headtorch can be more useful than good bike lights when cycling at night, generally the battery life is better too. Right now we're using Black Diamond Storm headtorches which are great but I think have too many options (different colours, single beam, multi beam, flashing colours, you can pretty much have a disco in your tent…).
Besides all of the options they're pretty kick-ass, have wicked battery life and are submersibly waterproof which is handy for cycling in bad conditions. 
Water purifiers
Does exactly what it say on the tin, 1 tablet for 1 litre of water and an amazing price. Great if you're getting off-the-beaten-track.
SAS survival book
If you're an outdoors person and you've never seen this book then you're in for a treat. It's a handy pocket size and tells you how to survive every disaster situation possible from tsunamis to finding water and making shelter it's got it all. My Mum bought it for me for my first camping trip and I haven't had a trip without it since!
Ducktape // Gorilla Tape
Gorilla tape has been our saviour on a number of occasions, from broken tent poles to ripped tarp, it always does the job. Gorilla tape is like the BMW of the tape world: it's strong, reliable and efficient but more expensive than other brands. The slight extra cost we definitely think is worth it and it comes in a handy travel size.
Zip Ties
Another item that is always on our camping packing list. Zip ties have so many uses and are great if things start to break or fall apart. We do a lot of cycling so we use them to secure things to our bike frames or to our bags.
Flint stick
A flint stick weighs almost nothing and is super small but could be a lifesaver if you need to make a fire and don't have a lighter. Even when we do have a lighter I always like to test myself and try t make a fire from wood and the flint stick. Just in case…
Sewing kit
Whether it's your clothes, your rucksack or your sleeping bag, if something rips or breaks a travel sewing kit is the perfect solution. If you're in proper survival mode then you can even use it to give stitches…
A must for any trip. Even if your panniers are waterproof it's good to get a few just to be on the safe side. They're pretty cheap, super lightweight and come in a variety of sizes. Use them for electronics and valuables; keeping all of your clothes in one also means it's quick and easy to take them out and store.
Ziplock bags
Perfect to store food, keep personal items or tools together or keep your valuables dry. They're very strong and a good size so you can store a lot of things without the bags breaking. Stay sustainable and wash and reuse the bags. We bought one pack ages ago and we're only half way through.
Rechargeable batteries
Always useful, whether it's for your headtorch, fairy lights or remote control car. You definitely save money and don't waste batteries each time. 
Medical & personal gear on our camping packing list
If you're not feeling good then camping isn't going to be very fun. Whether it's scratches from angry squirrels or nettle stings all the gear below will make sure you're covered.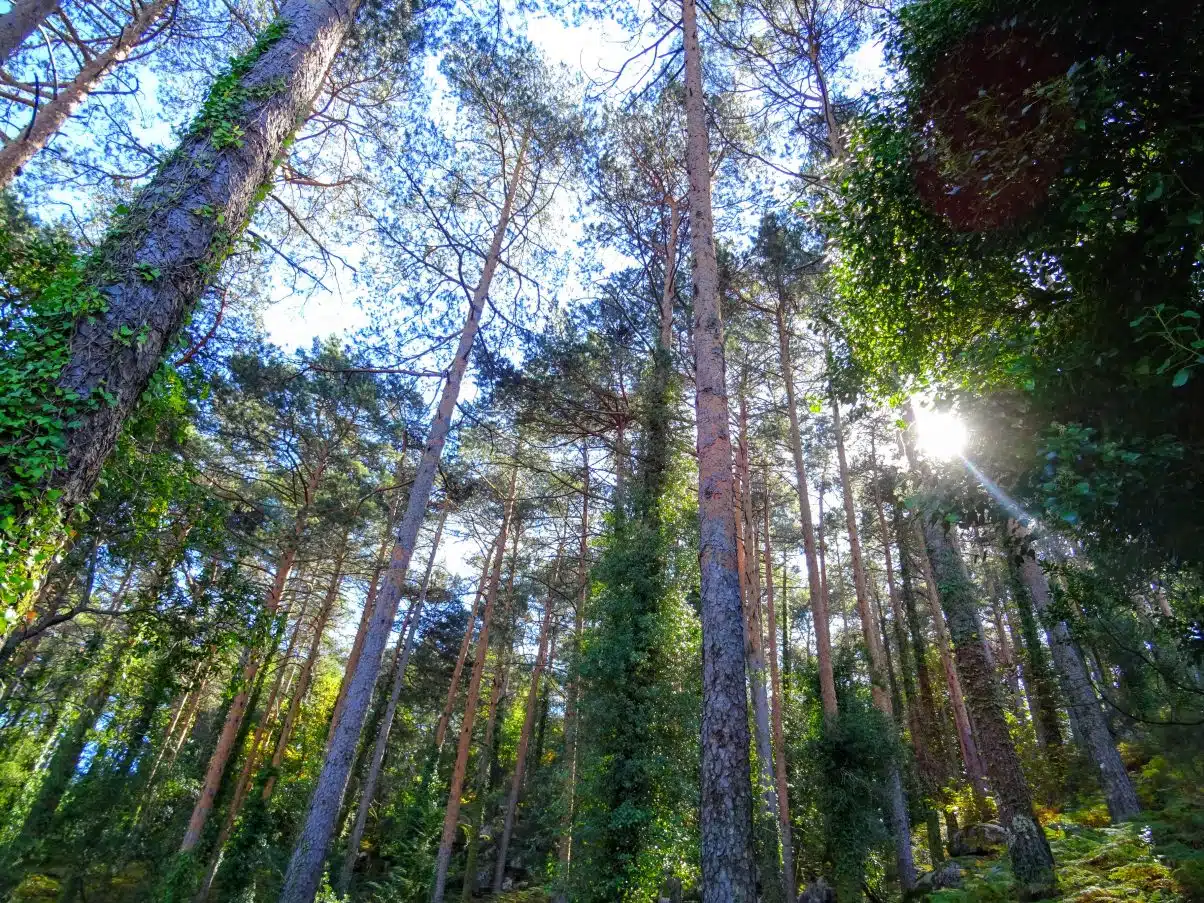 First aid kit
Sarah would say this is one of the most important items on the list. This is the first aid kit we camp with because it's well priced, small and comes with all the basics you need. She also puts a lot of other bits and bobs in it like tweezers, so there's enough room for extras.
Sun screen
Why bother with factor 10? Even if you think you're safe in the sun put some on in the morning and you can relax for the rest of the day. Sleeping in a tent with severe sunburn is not a fun experience!
Soducrem
I don't know if this stuff is made of magic but it seems to be the solution to almost every problem we've had. Bites, stings, sunburn, chaffing, cuts, unknown rashes, dry skin the lot. Basically, if there's a problem with your skin slap some Soducrem on and it will probably get better.
*disclaimer* I am the furthest thing from a medical professional but Sudocream has saved my skin on countless camping occasions so I can vouch for it!
Rehydration salts
This is on our packing list for almost everything active we do. Don't let the name fool you, they're just rehydration salts and are great after a long day of sweating to replenish your electrolytes. They are also useful if you have the shits, which is definitely not enjoyable when you're in a tent in the middle of nowhere.
Bug Spray // Jungle Formula
Jungle Formula make reliable insect spray to keep you bite free on your camping trip. This is quite a strong product which we have used when camping in places with malaria but they also have lighter options. 
Travel towel // Mountain Warehouse Microlite Travel Towel
When you're camping you don't want to take a big heavy towel. These guys are light, pack away to small and are very good at drying. They're also anti-odour, so if you're a piffy camper then you don't need to worry.
Guide book/maps
If you don't have any internet signal it's always good to have a guidebook or maps with you to plan your camping trip or your route. You don't have to take a Romania guide book but we're going there next year and are crazy excited!
Notepad and pencil
It's always nice to keep track of days and plan what you're doing. We always take a pencil because they're more reliable and they can't mess up your bags if they pop.
Playing Cards
Is it even possible to travel without playing cards? We don't know because we've never done it. When in doubt, play cards.
The Essential Camping Packing List for Outdoor Adventures
What else do you always take on your camping packing list? Tell us in the comments section below!
Liked this article? You might like to check out these too!
How to Make Camping More Comfortable
Our England to India Cycle Touring Packing List
18 of the Best Hikes in the UK