Want to embrace the great outdoors and leave a smaller footprint? Check out these adventure Ideas!
---
Whether big or small, long or short, simple or outlandish, plans to get outside are always plans well made. If you're not sure where to start or want some suggestions to get the ball rolling you've come to the right place.
This article is chockablock with awesome adventure ideas, but adventure ideas with a difference. These innovative plans will help you embrace the best of what nature has to offer but with the smallest impact possible. Many can be done without a single emission and will actually have a positive impact. We're talking human-powered, local, environmentally-friendly and above all, adventure-filled.
Because you don't need to jump on a plane or drive to the other side of the country to get your adrenaline fix – these outdoor pursuits will prove it!
You'll find one-day adventure ideas and overnight challenges to week-long expeditions and more; suggestions for eco-friendly gear and beginner's adventure ideas to lightly tickle your comfort zone all the way to blistering feats that will leave that comfort zone miles behind in a cloud of dust.
And you wanna know something cool? Pretty much all of them can be done in any country around the world and they're damn cheap!
Jump ahead to…
This article may contain affiliate links, they will never cost you more money but helps Veggie Vagabonds keep making content like this – thank you!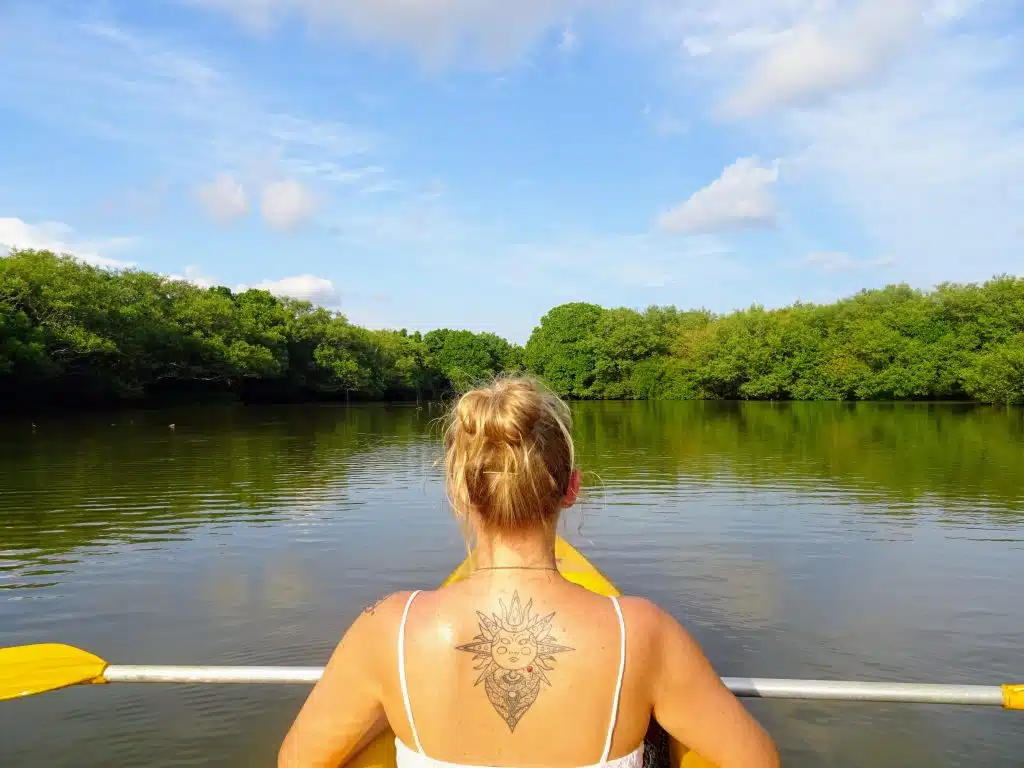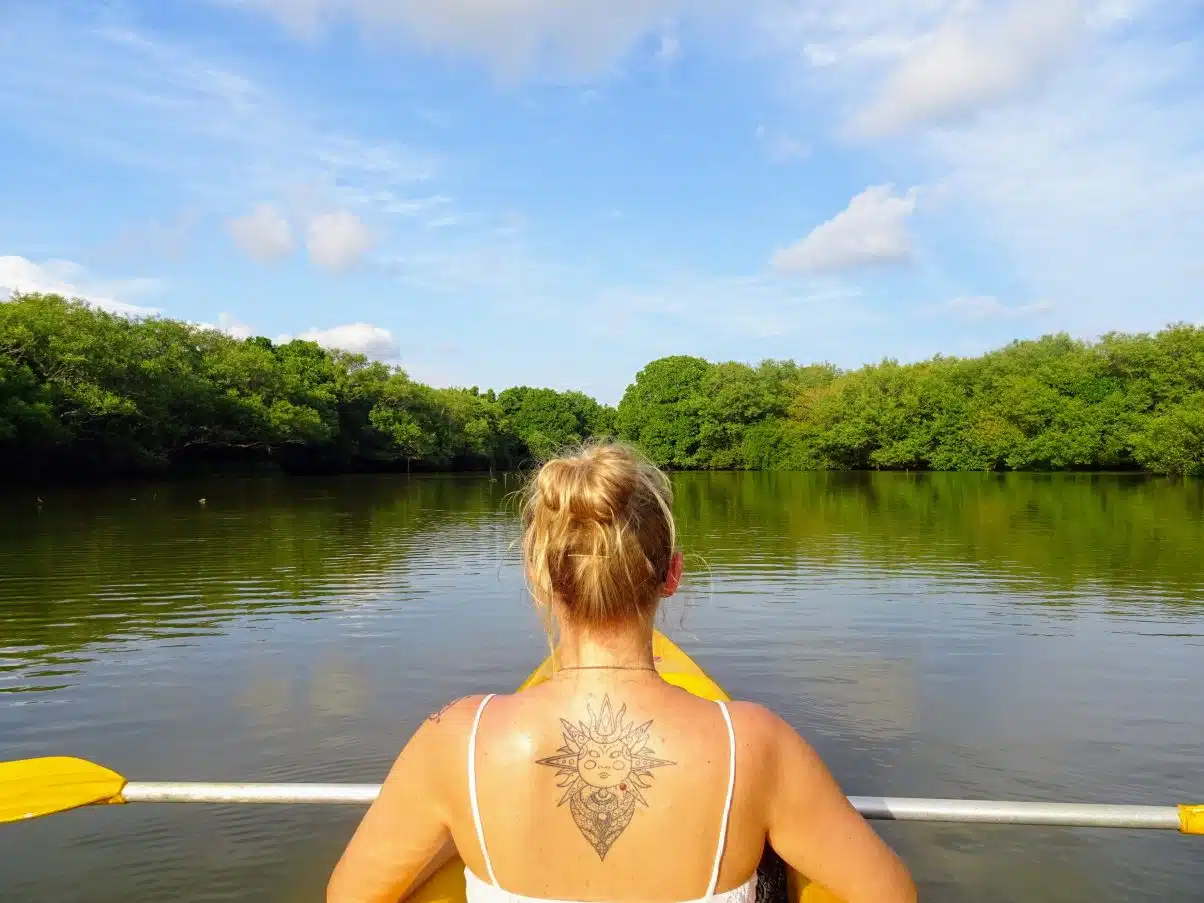 Here's Why Lower Impact Adventure Ideas are a Bright Idea
If you're reading this article then you're probably aware our natural world is taking a battering. Ecosystems are disappearing, climates are changing and wildlife populations are plummeting.
At Veggie Vagabonds our whole ethos is that spending more time outside embarking on ethical adventures could be the solution. Many of the lower-impact adventure ideas in this article can be done straight from your front door without the use of a motor and others utilize public transport. We've also suggested ways to make your gear and time outside more sustainable.
Most importantly, all of them will help you make the most of your surroundings and protect 'em for years to come!
Check out other top ways to make your time outside more sustainable on our Green section here. Or sign up to our mailing list to find our latest content below.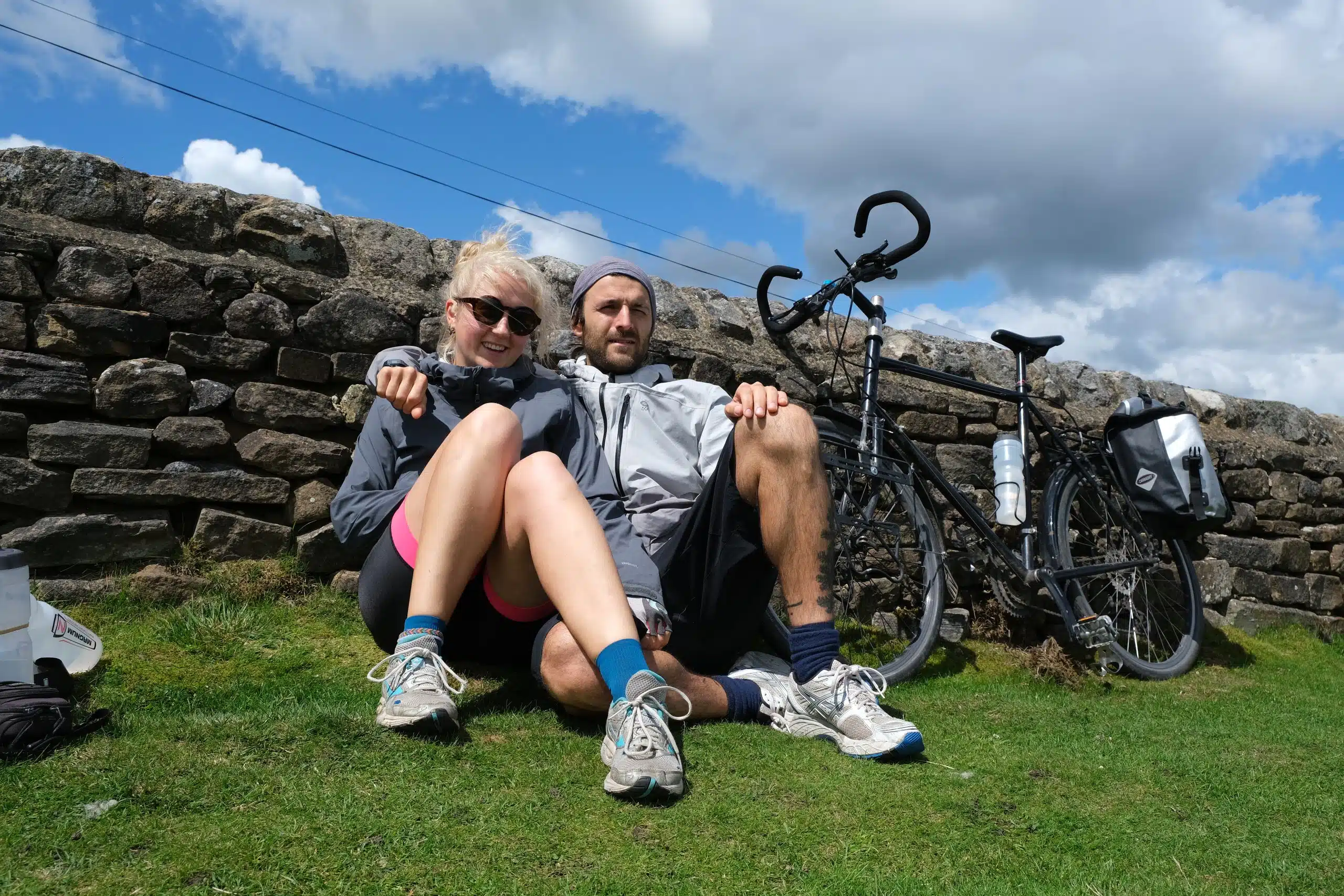 What Might You Need for These Outdoor Adventure Ideas?
Though there's no decisive all-round outdoor packing list, here's a few 'adventure-enablers' which can open up a whole world of fun…
A comfortable bicycle with panniers
A rucksack
A tent/hammock/bivvy, sleeping bag and gear
Some good quality hiking boots or outdoor shoes
Something you can move across water in i.e. kayak, paddleboard, plank of wood…
A form of navigating and communication
An open mind and some imagination
If you're looking for some more detailed kit recommendations, check out:
In the market for some adventure-enablers? Using the links below won't cost you a dime more but will help us keep creating content like this!
By no means do you need any of these (we've met naked ramblers who can definitely confirm this) but these items are quite handy at making a whole lot of possibilities become very accessible. If you're already overflowing with adventure ideas then they can be good to gradually add to your adventure itinerary.
Need more advice on outdoor equipment? Check out our Gear + Reviews section.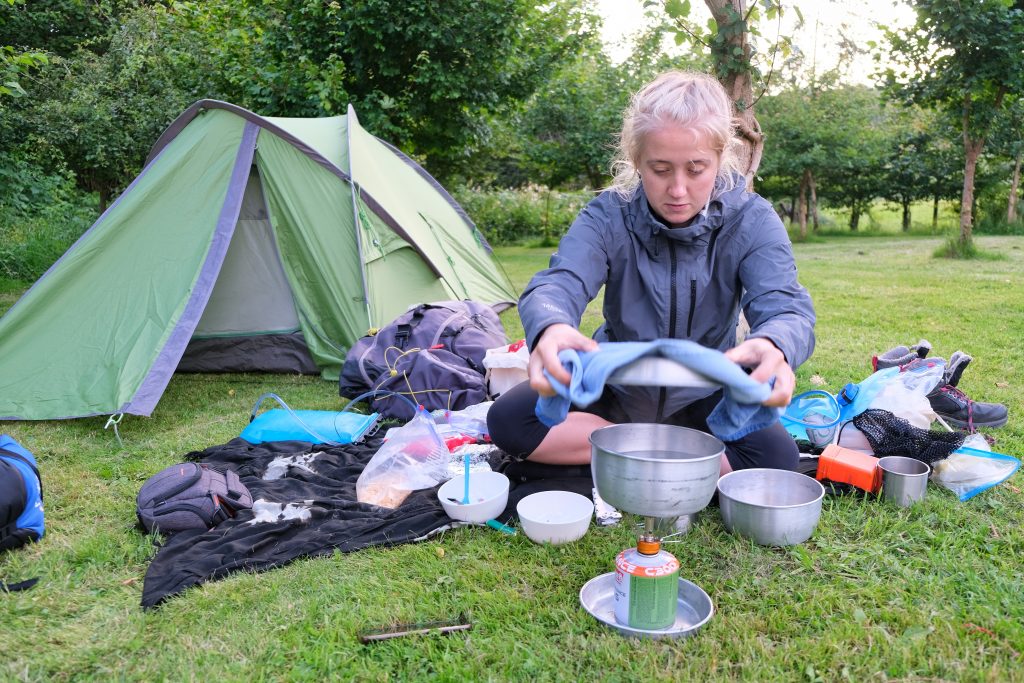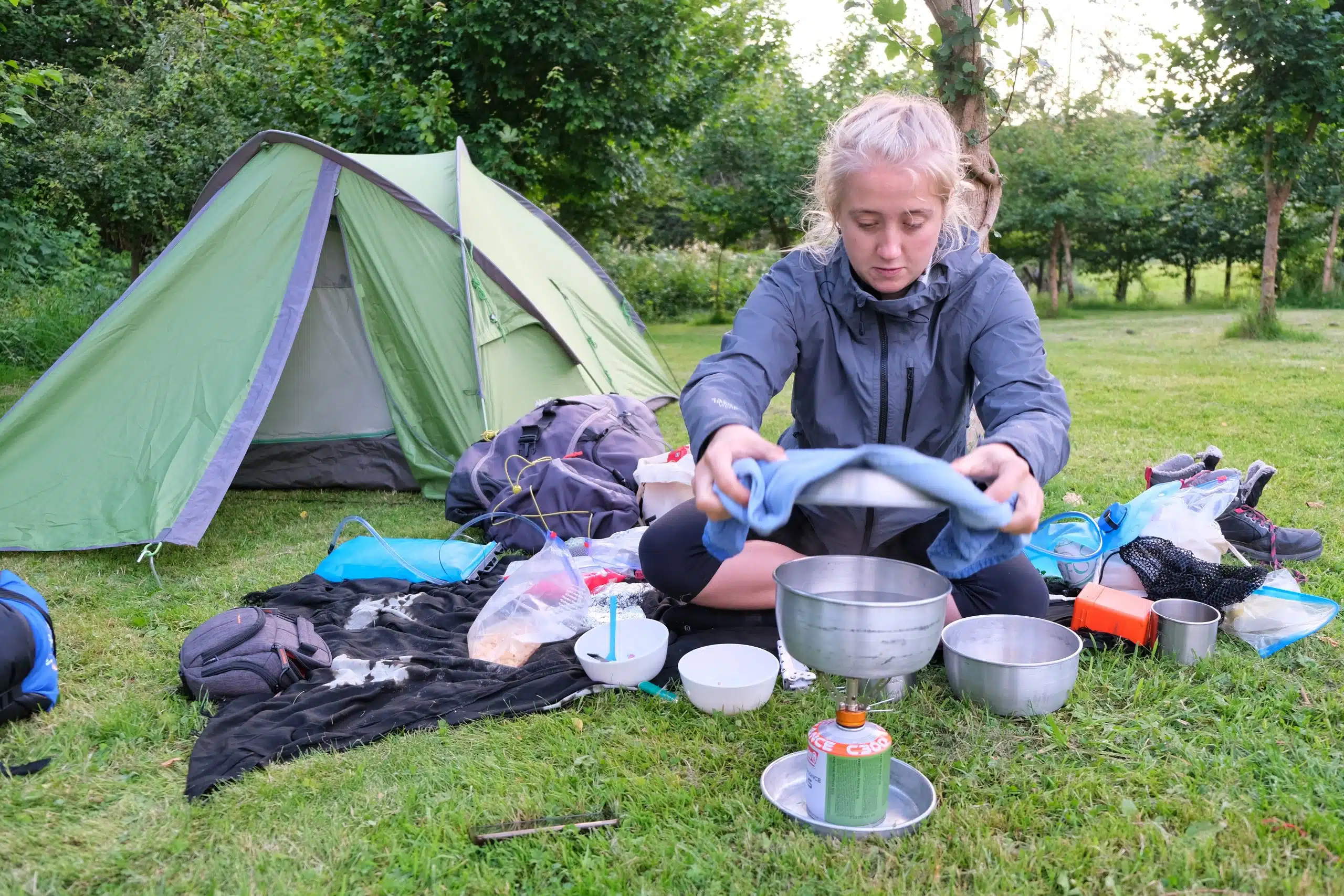 The Adventure Ideas!
These adventure ideas, outdoor challenges and experiences make the most of the environments around you and so you can leave the car at home. Depending on where you live, many of them can be done 100% human-powered by either walking, running, cycling, swimming, paddling etc. to start them. Others can be done using public transport if you live in cities or urban areas.
A quick note: some of these things might take more or less time depending on where you live!
To help you find the right thing, we've broken this section down into categories with easy adventure ideas first and more gruelling options towards the end
Beginner's adventure ideas
Spend the night camping in your garden, or pitch a hammock!

Cycle to the nearest water source and go wild swimming

Try off-road running (fell running/hill running/mountain)
Cycle to a nice lookout point to watch a sunrise or sunset

Walk to a park and climb a tree

Go for your first hike

With a mountain bike, try cycling a path you might normally walk

Go for a hike and try to go waste-free
Find the closest national park or natural area you can visit with public transport

Cycle to a woodland you've not visited before

Take a camping stove and go make dinner somewhere outdoors
Go for a run at night
Try and build a fire without using a lighter
For beginners, some of these guides might be useful: Hiking 101 & Camping 101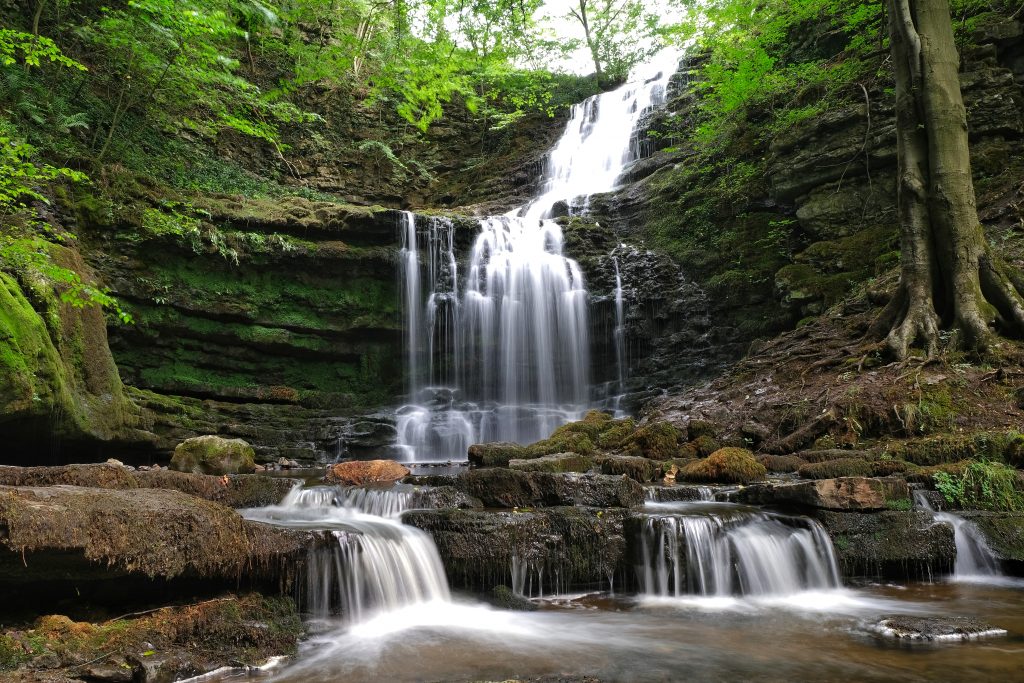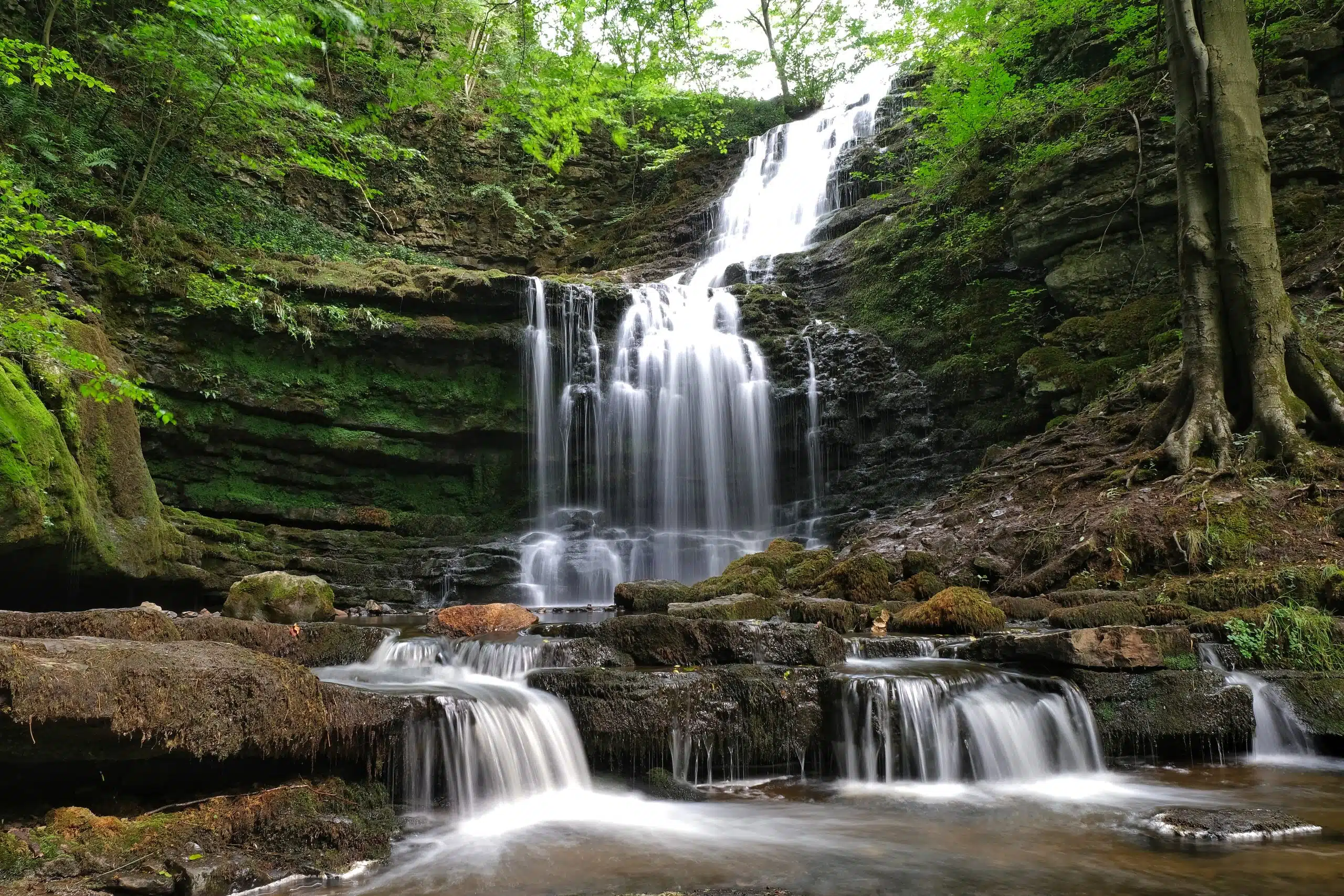 One day Adventure Ideas
By foot and bike get to the tallest peak in your county/region

Spend a day collecting rubbish from your nearby trails, natural areas, parks etc.
See how far you can walk in a straight line (with some forward planning this guy nearly made it across Wales!)
Create your own triathlon
Use a floating device (paddleboard, canoe, kayak) to travel along from your closest river to the next county/region
Navigate a hike using only a map and compass
Spend the day wildlife spotting in your nearest nature reserve
Go for a cycle and at every T junction alternate between turning right or left (can be very interesting)
Find the closest waterfall and get there motor-free

Invest in an inflatable paddleboard, cycle to a nearby river and spend the day on the water

See how much elevation you can gain in a day

Swim the perimeter of a nearby lake
Have more mini adventure ideas? Share them in the comments!
Overnight adventure ideas
Go for a hike with your tent, camp, then watch the sunrise

Cycle without a destination in mind for 50 miles and then wild camp in the closest available space

See how far you can cycle/walk away from your house within a day, camp the night, then cycle home
Go for a night hike
Pick a nearby woodland and wild camp in a hammock
Cook dinner on an outdoor fire
Wild camp on your own and try to go zero waste
Hitchhike as far as you can in a day, find a spot to wild camp, then hitchhike back
Test out different sleeping systems, like using a tarp to make a shelter, camping in just a sleeping bag, hammock camping, bivvy bag camping etc.
Weekend adventure ideas
Cycle or walk to your closest national park, explore, then cycle back
Build a shelter in the woods
Plan a 3-day backpacking trip, starting and finishing from your house
Build a raft and test it on a local river
Try and climb the height of Everest (or other mountains) on local peaks
See how many waterfalls you can find in a weekend cycle tour
Plan a climbing trip but cycle there and back
Find the closest cave and get there using only human power
Go for a weekend cycle tour without spending any money
Canoe or kayak from the nearest river all the way to the next region
Hitchhike to the tallest peak in your country, climb it, then hitchhike back
See if you can manage a camping trip taking only 10 items in your rucksack
Plan a canoe or kayak trip, picking up rubbish along the way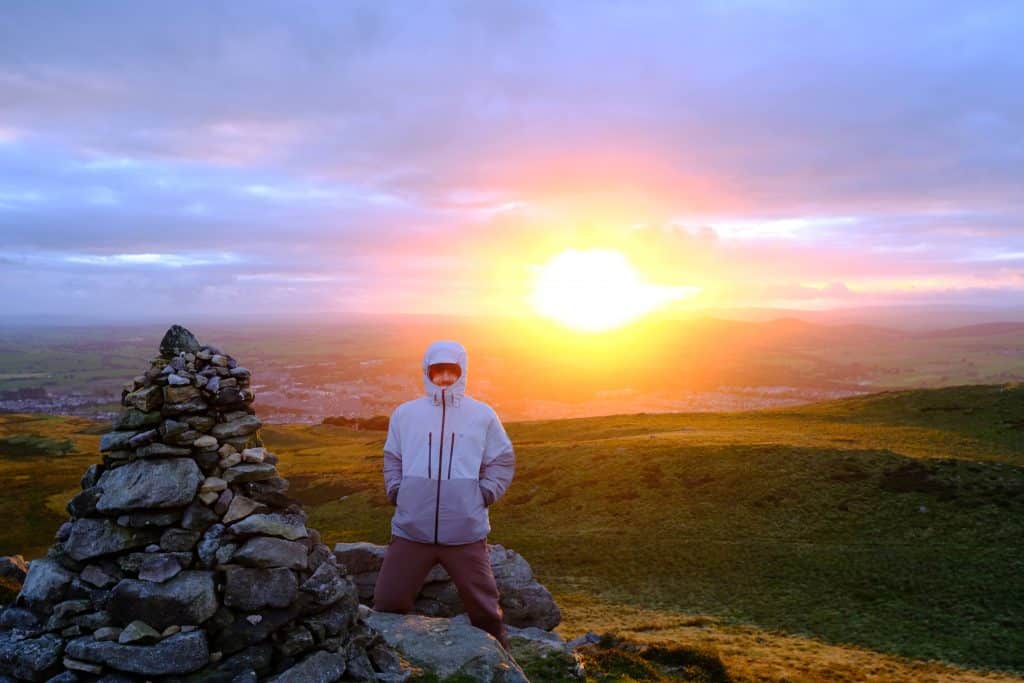 Sustainable adventure ideas & eco-friendly gear options
Plan a waste-free hiking trip or cycle tour
With some planning, try and spend a day outdoors using only second-hand outdoor gear
Try and find a second-hand kayak or canoe and plan a trip on nearby rivers
Upcycle bike gear and create your own touring bike
Using scrap materials build a treehouse or outdoor shelter
Plan a multiday outdoor trip using only locally-sourced foods
On a longer-term trip, like cycling touring or backpacking, use a solar charger (UK & USA) and see how long you can keep your electronics topped up without plugging into mains
Go to a charity shop and find an item to base an adventure around
To help make your time outside a little greener have a read of the 7 Leave No Trace Principles before your next adventure
Adventure ideas using public transport & ideas for city-dwellers!
Take your bike and jump on the train that travels the furthest without having to change. Jump out at the furthest point and cycle back
Find the furthest travelling bus and walk back from the furthest spot (if you go for coaches, you could make it really interesting!)
Plan a mini sightseeing trip but run between places
Go urban exploring (urbex)
Use hitchhiking to reach local natural areas
Find a bouldering area you can reach by bus or train, throw your crashpad on a go climbing
Using online forums and communities, see if you can meet other hikers/campers/climbers/cyclists and share a lift for outdoor trips (check out our Ethical Adventure Community!)
Build a treehouse in the garden
Practise knot tying
Build a raft to use on a nearby river/lake
Try and make a hammock from reused materials
Get all your gear maintained and prepared for an outdoor adventure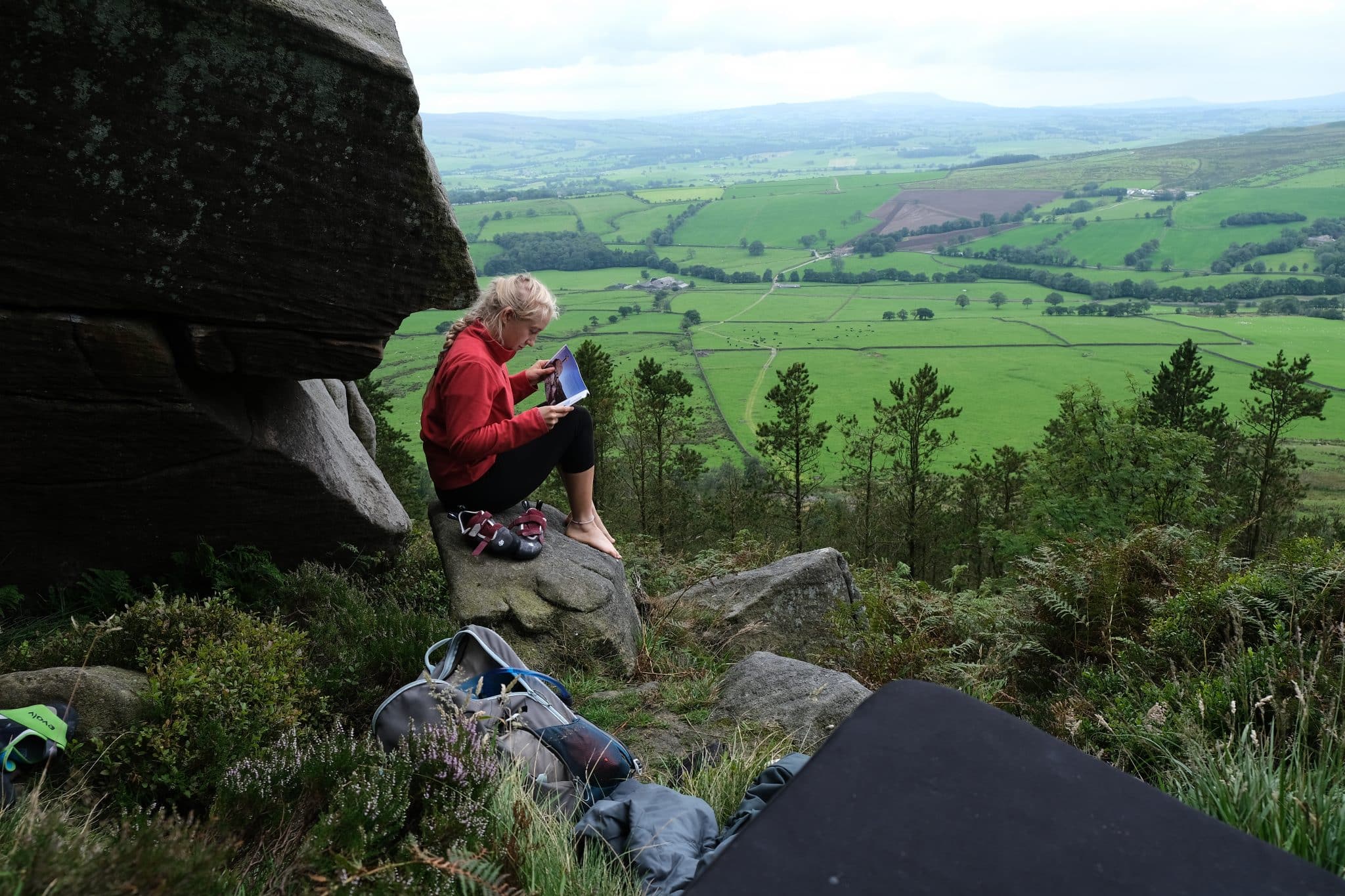 24 Hour Challenge Ideas & Longer-term Possibilities
Walk 100 km in 24 hours
Complete a 100% human-powered wild camping trip once a month for a whole year
Complete a centurion cycle (100 miles)
Complete a 100% human-powered wild swim once a month for a whole year
Climb a new peak every month for 12 months using public transport or bonus points for… you guessed it: human power!
Each month visit a lesser-known national park or natural area using only public transport
See how far you can swim/paddle/cycle/run/walk in 24 hours
Visit all of the natural areas (parks, reserves, woods etc.) in your county/region without a motor over the course of a year
See how many national parks you can visit in one year only hitchhiking to get around
Pretty crazy adventure ideas & physical challenges
See if you can hitch all the way to another country

Try and get to another country without using a motor and spending less than £10
Walk, swim, or cycle all the way around the perimeter of your home country
Climb the first, second and third tallest peak in a country using only human-power to make the summits and travel in between
Circumnavigate a country's coastline by kayak
Walk the perimeter of your country
See how fast you can cross into the next continent using only human-power
Randomly pick a spot on a map and cycle there
Swim to another country
Follow the nearest river all the way to the sea
Walk to the most northernly/southernly/easterly/westerly point of your country (or continent)
Create an international triathlon
For some of these you might want to use our Adventure Planning Guide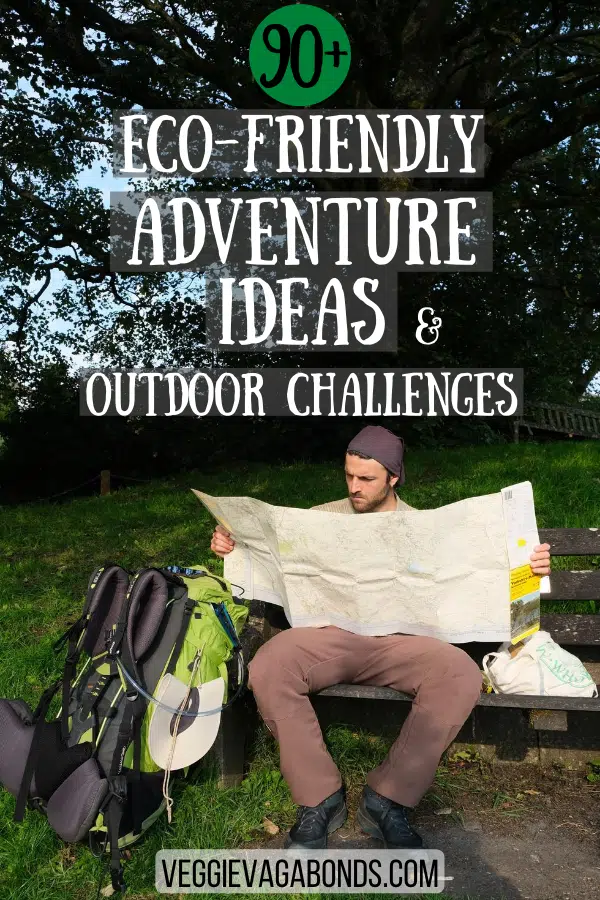 90+ Low-Impact Adventure Ideas, Outdoor Challenges & Experiences
The outdoors is awesome because you can create the experience of a lifetime in the least obvious places, you just need a little imagination and determination.
Whether you're looking for some adventure holiday ideas, outdoor pursuits to try or interesting things to add to your bucket list, all these options can be enjoyed with a clear conscience.
If you've got any other cool ideas for low-impact outdoor challenges or ideas for adventure, share 'em in the comments we'd love to hear your ideas!