Need inspiration for your next outdoors trip? Motivation to pick up a new hobby? A pick-me-up to help you last until your weekend expedition? These epic adventure quotes will do just the trick!
---
Surprisingly, this article was pretty damn hard to write.
With wild mountains only a few miles away and all these inspirational words from awesome characters flying through my head, it was a struggle to stay indoors.
In this article, you'll find 60 of our favourite adventure quotes, hand-selected from revolutionary explorers, legendary wordsmiths and groundbreaking adventurers. The likes of John Muir, Dean Potter, Hazel Findlay, David Attenborough and Ueli Steck. People that have explored the boundaries of human possibilities, discovered untouched lands and have embodied the word adventure.
Why choose adventure? It adds excitement to life and a new realm of possibility to the outdoor world. It has the beauty of being one of the few things that's free and inside all of us. Sometimes, we just need a bit of help in finding it. A gentle nudge to remind us that the world big, life is precious, and, in the words of Helen Keller, should be a daring adventure.
These quotes about adventure and exploration can lift your days, inspire a new lifestyle, push your boundaries and get your creative juices flowing for the next outdoors trip. Why not read one each morning to keep you sweet until the time comes when your next adventure can begin?
And, if you're working like me, you can use these motivational quotes to keep your head back up in the mountains, where it should be. You might be sat in between four walls but close your eyes hear the birds in the sky and wind blowing through the trees, feel the calm of nature on your skin and earth beneath your feet. 
Fill your days with inspiration and energy so when you do get outside, hit that trail, clip in to that quickdraw, dive into that sea… you'll realise, it's worth doing whatever you need in order to fill life with adventure.
Oh yeah, and make sure you get to the bottom, we want to know what you think of our last adventure quote!
This article contains affiliate links. If you purchase items through these links we may make a small commission, this is NEVER of any extra cost to you but is needed to keep Veggie Vagabonds running.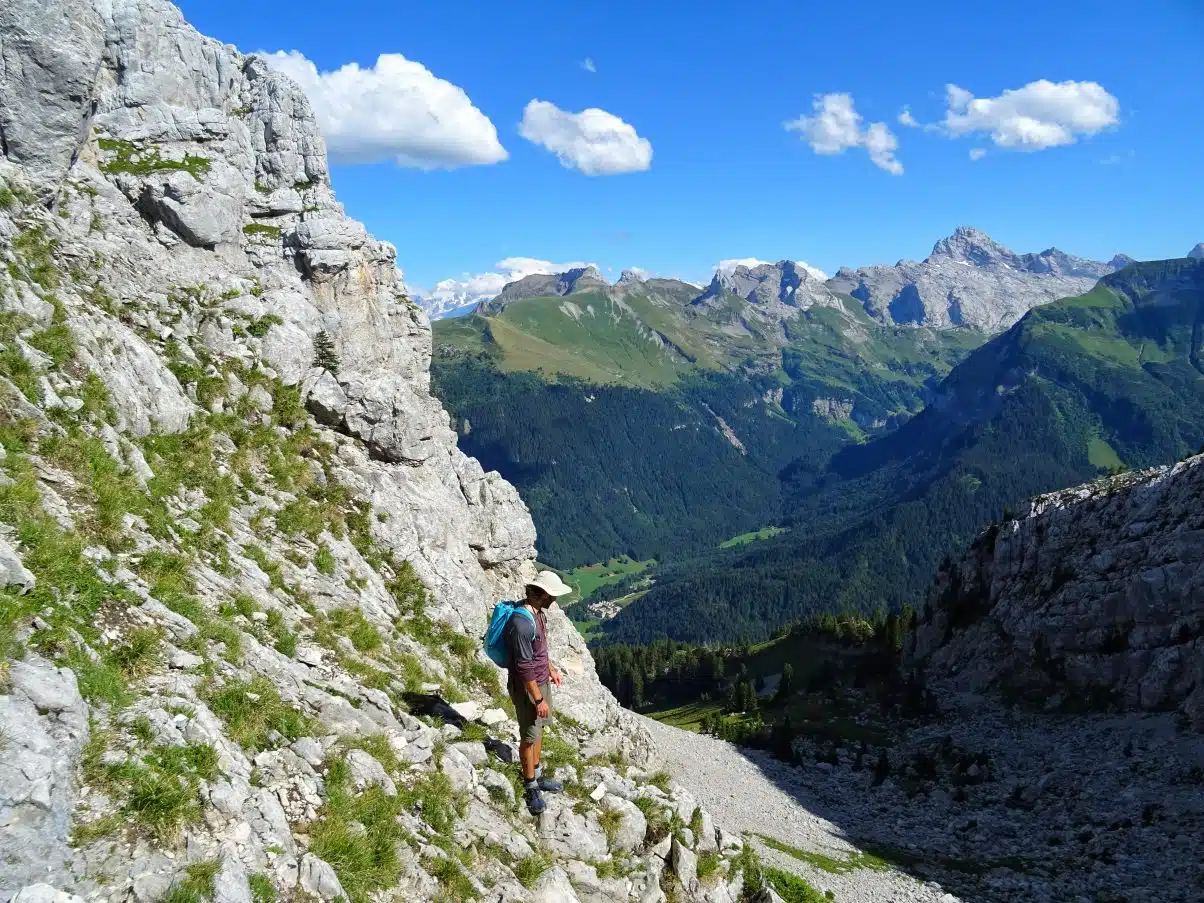 60 Adventure Quotes to Inspire Outdoor Pursuits and Exploration!
1."Adventure isn't all about rowing oceans or climbing mountains. Adventure in its purest form is simply a way of thinking. Live by that philosophy and you'll make more of the short time we've been given on this rock"
– Sean Conway, endurance adventurer
To us, this is one of our favourite quotes about adventure. It doesn't have to be high risk or pushing boundaries, just a willingness to try something new or exciting. Find Sean's book about his 60,000-mile cycling adventure here.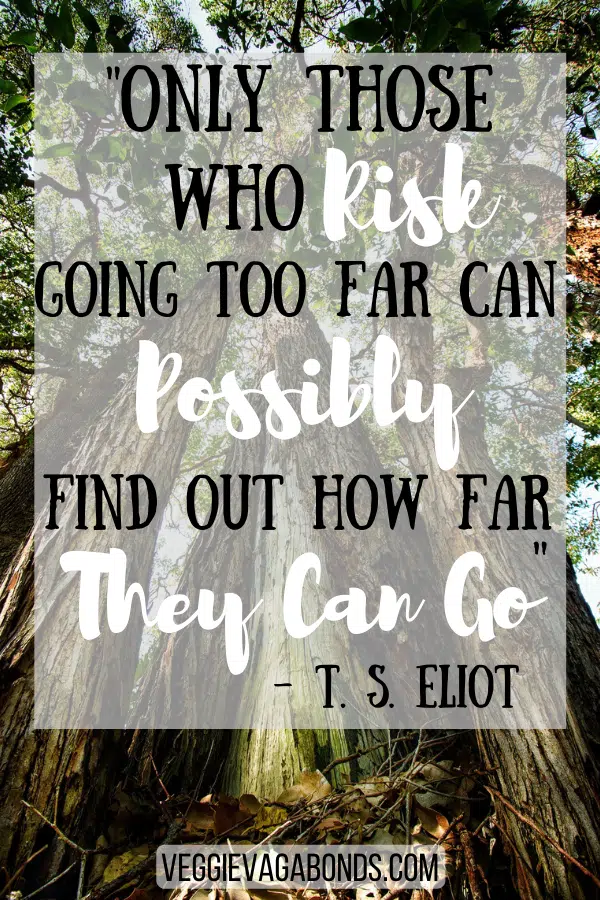 2. "Only those who risk going too far can possibly find out how far they can go."
– T.S Eliot
4. "I've done a lot of thinking about fear. For me the crucial question is not how to climb without fear – that's impossible – but how to deal with it when it creeps into your nerve endings."
– Alex Honnold, free solo climbing pioneer
5. "Into the forest I go, to lose my mind and find my soul"
– John Muir, naturalist, author and general environmental guardian
6. "Being brave or being courageous is really just a matter of how much you want to do something. If you don't want to do something that much then you won't be brave enough to do it. If you really want to do something then you will be brave enough to do it"
– Hazel Findlay, kick ass rock climber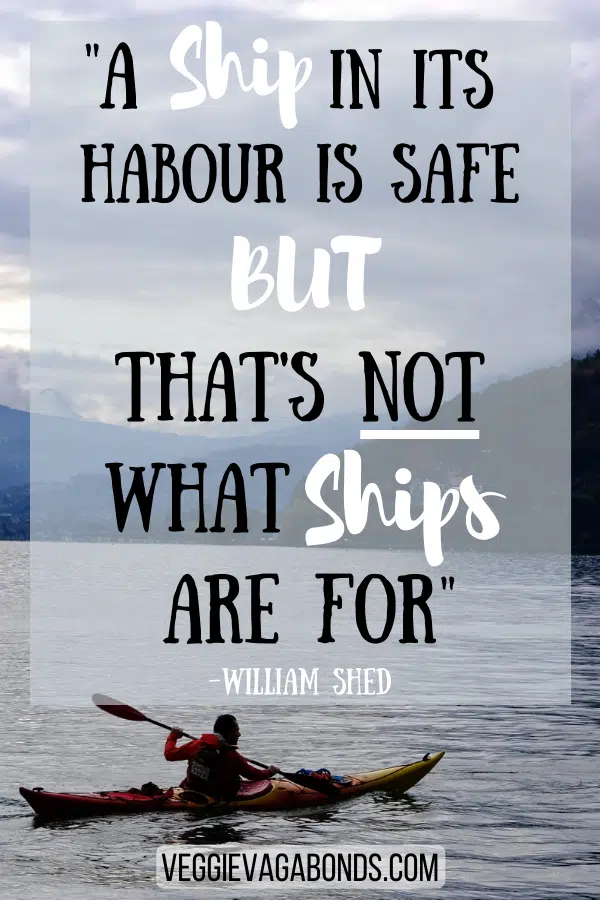 For more awesome outdoor inspiration and adventure resources, be sure to sign up for our mailing list below!
7. "Twenty years from now you will be more disappointed by the things you didn't do than by the ones you did do. So throw off the bowlines, sail away from the safe harbor. Catch the trade winds in your sails. Explore. Dream. Discover."
Did you know this adventure quote is often credited to Mark Twain but is actually from, P.S. I Love You – a 1991 book from H. Jackson Brown
8. "I didn't go up there to die. I went up there to live."
– Reinhold Messner on climbing Everest
9. "All those who wander are not lost"
– JRR Tolkein, in The Lord of the Rings
10. "Being brave isn't the absence of fear. Being brave is having that fear but finding a way through it."
– Bear Grylls, survivalist
Adventure aside, I think this is one of the best quotes about life in general. You don't learn to conquer fear, when you're scared or nervous about something gradually learn how to embrace and find a way through it. 
11. "I see my path, but I don't know where it leads. Not knowing where I'm going is what inspires me"
– Rosalia de Castro
12. "The most dangerous thing you can do in life is play it safe.''
– Casey Neistat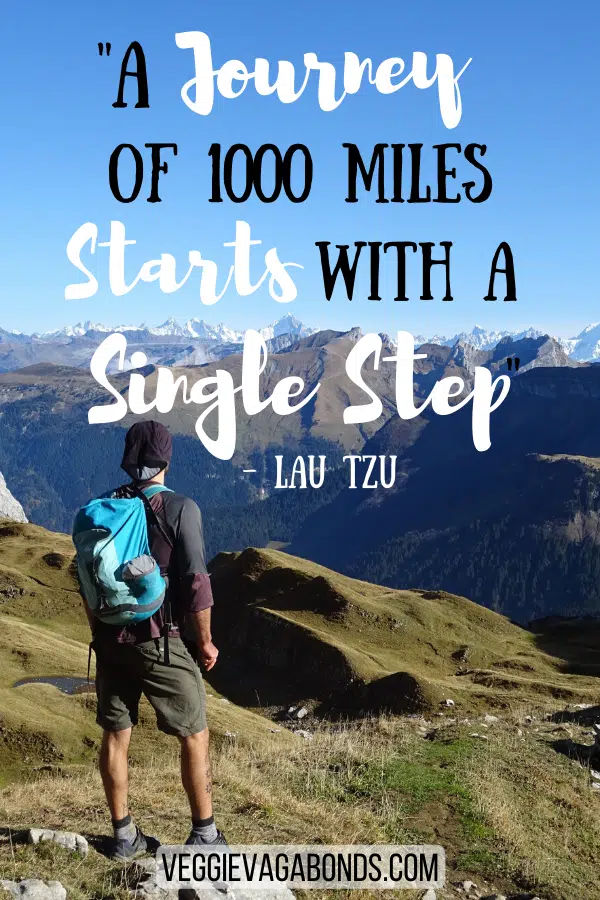 13. "A ship in harbour is safe, but that's not what ships are for"
– William Shedd
14. "Not till we are completely lost or turned around…do we begin to find ourselves."
– Henry David Thoreau 
15. "Every Mountain top is within reach if you just keep climbing"
– Barry Findlay in Kilimanjaro and Beyond (2011)
Simple but so true. Really makes you think about the possibilities of adventures. We're completely capable of great things if we just keep going and keep trying. It's one of our favourite outdoor adventure quotes which always sticks to mind when we're on a hard hiking trail. Just keep going, you'll get to the top!
16. "More and more people seem to be separating from nature. I'm trying to go in a different direction. I'm getting closer and closer."
– Dean Potter, free solo climber and base jumping pioneer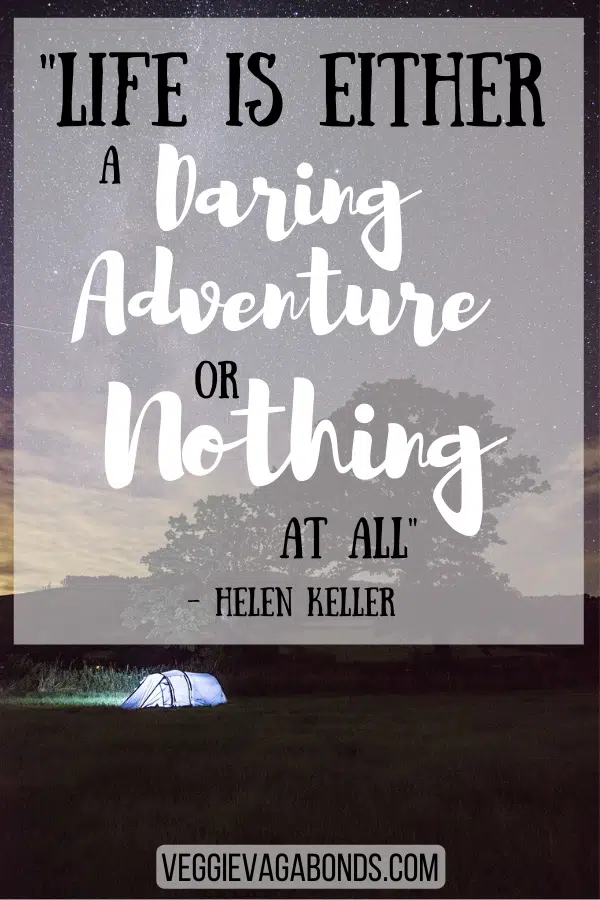 17. "Nothing behind me, everything ahead of me, as is ever so on the road."
– Jack Kerouac, in On the Road (1957)
On the Road is highly regarded as one of the best travel books of all time and an original American masterpieces. Definitely recommend a read if you haven't before!
18. "A journey of a thousand miles must begin with a single step"
– Lao Tzu
19. "When you are in the middle of the Gigantic & Majestic Himalayas, you really find your true place in the Universe. You really figure out how small you are in the grand scheme of things. All your ego completely gets cleaned."
– Kuntal Joisher, vegan alpine pioneer
Besides doing a whole load of charity work, Kuntal Joisher is the first person to climb Lhotse (the fourth highest mountain in the world) with 100% vegan diet and vegan outdoors gear!
20. "If I had to choose, I would rather have birds than aeroplanes.
In wilderness I sense the miracle of life, and behind it our scientific accomplishments fade to trivia. Real freedom lies in wildness, not in civilization."
– Charles Lindebergh
21. "You know you are truly alive when you're living among lions."
– Isak Dinesen (Karen Blixen), in Out of Africa (1937) 
23. "Life is either a daring adventure or nothing."
– Helen Keller
24. "One way to get the most out of life is to look upon it as an adventure."
– William Feather
22. "I just wish the world was twice as big and half of it was still unexplored"
– David Attenborough, 
Anyone else regularly have this thought? What it would be like to explore the world hundreds of years ago, before the age of GPS, internet and social media!
25. "If happiness is the goal – and it should be, then adventures should be top priority."
– Richard Branson
26. "Until you step into the unknown, you don't know what you are made of"
– Roy T. Bennet, The Light in the Heart (2016)
27. "Attitude is the difference between an ordeal and an adventure"
– Uknown
A short adventure quote but a seriously sweet one. With the right mindset, even the most mundane of things can be turned into an exciting possibility. Do you know who this quote is by? If so drop us a comment at the bottom!
28. "Everyone can transform the world from one of monotony and drabness to one of excitement and adventure."
– Irving Wallace
29. "Some beautiful paths can't be discovered without getting lost."
– Erol Ozan, in Talus (2010)
30. "Earth and sky, woods and fields, lakes and rivers, the mountain and the sea, are excellent schoolmasters, and teach of us more than we can ever learn from books."
– John Lubbock
---
Want to create your own adventures? Check out these resources!
---
31. "The summit is what drives us, but the climb itself is what really matters"
Conrad Anker, legendary high alpine climber
32. "Despite all I have seen and experienced, I still get the same simple thrill out of glimpsing a tiny patch of snow in a high mountain gully and feel the same urge to climb towards it"
– Edmund Hillary, joint-first person to summit Everest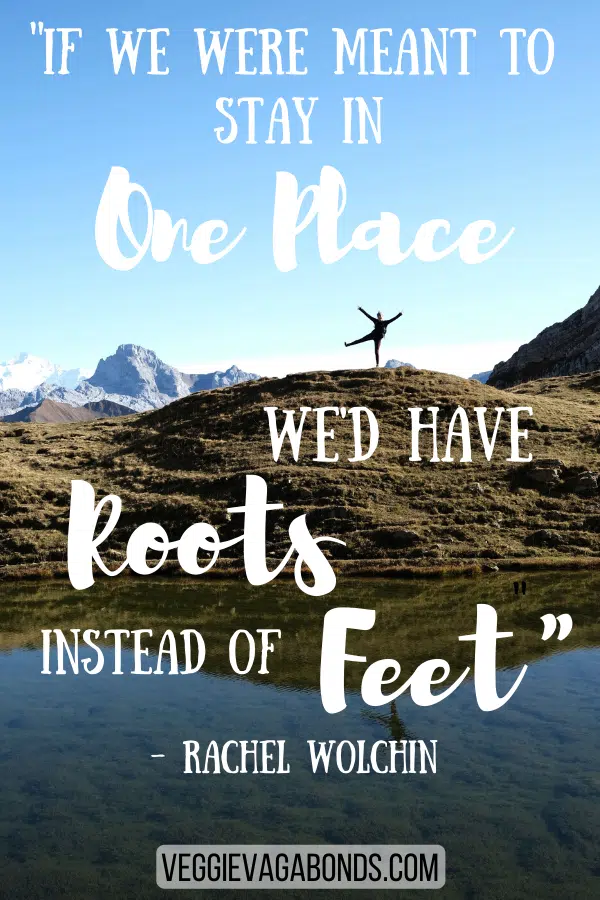 33. "If we were meant to stay in one place, we'd have roots instead of feet."
– Rachel Wolchin
This is a bit more of a travel quote but it couldn't be more true. As human beings, we're made to move and we owe it to ourselves to explore.
34. "I really believe that, as human beings, we have an innate need to explore, to see what's around the corner."
35. "You're braver than you believe, stronger than you seem, and smarter than you think."
– A. A. Milne, Winnie The Pooh
36. "The best views come after the hardest climb"
– Unknown
37. "I travel because I become uncomfortable being too comfortable."
– Carew Papritz, in The Legacy Letters: his Wife, his Children, his Final Gift (2014)
Anyone else get itchy feet? So true for me, any more than 6 months in one place and I start to get stir crazy!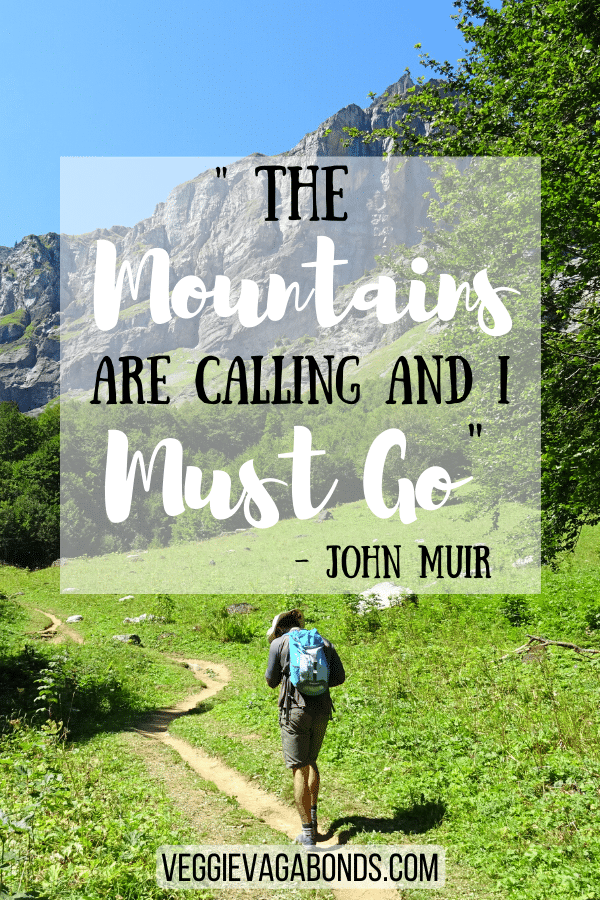 38. "The mountains are calling and I must go."
– John Muir
39. "You only ever grow as a human being if you're outside your comfort zone."
Scott Jurek, in Eat and Run (2012)
Scott set the record-breaking time of running the Appalachian Trail (2,200 miles) in 46 days, 8 hours and 7 minutes in 2015 – that's 50+ miles a day! To top it off, he's 100% vegan and his book Eat and Run is fascinating!
40. "You cannot discover new oceans unless you have the courage to lose sight of the shore."
– Andre Gide
41. "The word adventure has gotten overused. For me, when everything goes wrong – that's when adventure starts."
– Yvon Chouinard, in 180° South
Yvon is the founder of Patagonia outdoors brand, he's a godfather to conservation in the adventure realm and his books and interviews are filled with inspirational words and powerful nature quotes. Find out more in 180° South or Let My People Go Surfing.
42. "Live your life by a compass, not a clock."
– Unknown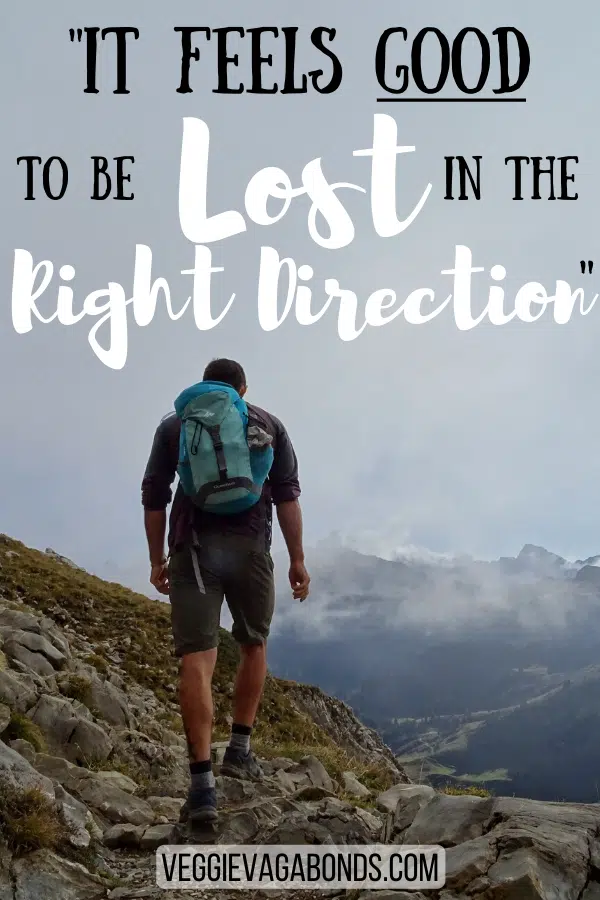 43. "It feels good to be lost in the right direction"
– Unknown
44. "Set forth on an adventure, it shall be more rewarding than a job could ever be"
– Unknown
45. "Success, to me, doesn't primarily mean reaching the summit, but rather living up to my own expectations"
– David Lama, mountain pioneer
46. "To travel, to experience and learn: that is to live"
– Tenzing Norgay, joint first person to climb Everest
47. "There is no such thing as bad weather, only inappropriate clothing."
– Alfred Wainwright in A Coast to Coast (2003)
Not sure what to wear for your outdoor adventures? Check out our Gear and Reviews section!
48. "Blessed are the curious for they will have adventures"
– Unknown
49. "In the mountains there is the promise of… something unexplainable. A higher place of awareness, a spirit that soars. So we climb…"
– Rob Parker
50. "Somewhere between the bottom of the climb and the summit is the answer to the mystery why we climb."
– Greg Child
51. "Never measure the height of a mountain until you reach the top. Then you will see how low it was."
– Dag Hammarskjold
52. "Travel doesn't become adventure until you leave yourself behind."
– Marty Rubin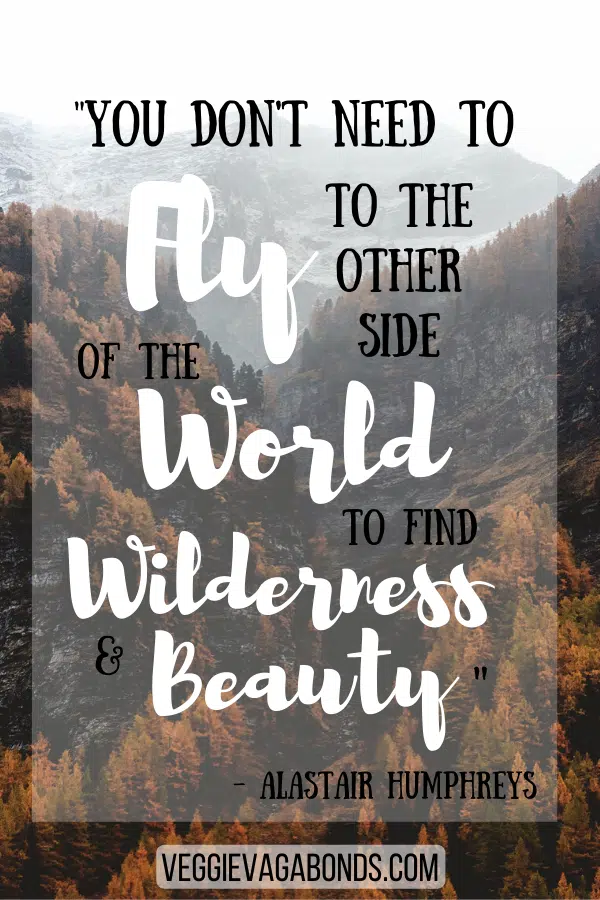 53. "You do not need to fly to the other side of the planet to find wilderness and beauty."
– Alastair Humphreys, adventure travel top dog
Alastair hits the nail on the head – who needs to fly when there's adventure on your doorstep? On top of this, cutting down on flying will help protect our beautiful environment.
54. "Climb the mountain not to plant your flag, but to embrace the challenge, enjoy the air and behold the view. Climb it so you can see the world, not so the world can see you."
– David McCullough Jr.
55. "May your dreams be larger than mountains and may you have the courage to scale their summits."
– Harley King
56. "Ambition leads me not only farther than any other man has been before me, but as far as I think it possible for man to go."
– Captain James Cook
57. "Because in the end, you won't remember the time you spent working in the office or mowing your lawn. Climb that goddamn mountain."
– Jack Kerouac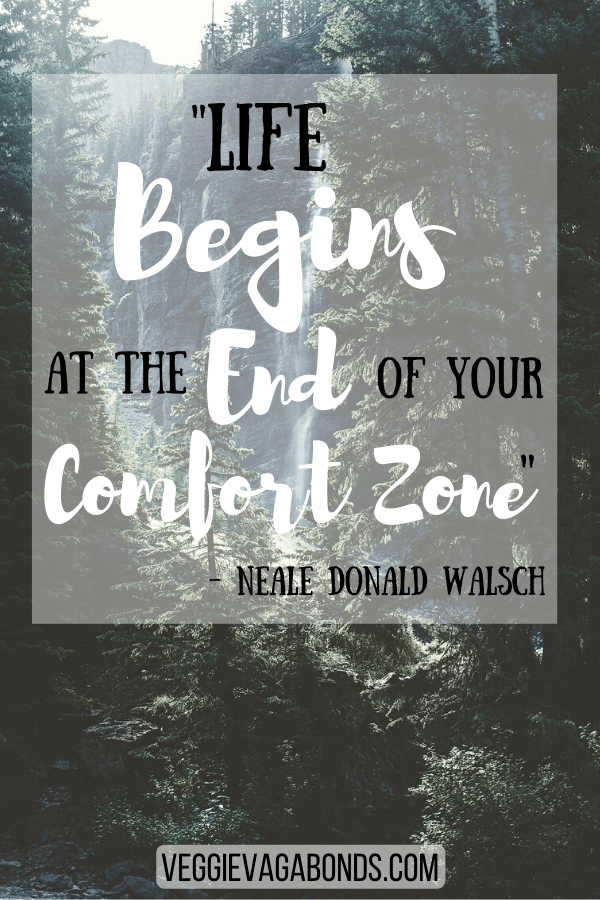 58. "Life begins at the end of your comfort zone"
– Neale Donald Walsch
59. "And now I'll just go, and only worry about the events that lie ahead of me. Day by day, one by one. It is the here and now that counts. What comes next is uncertain in any case. Learn from yesterday, live for today, hope for tomorrow."
60… This one is for you to choose, drop us a comment below and share your awesome adventure quotes!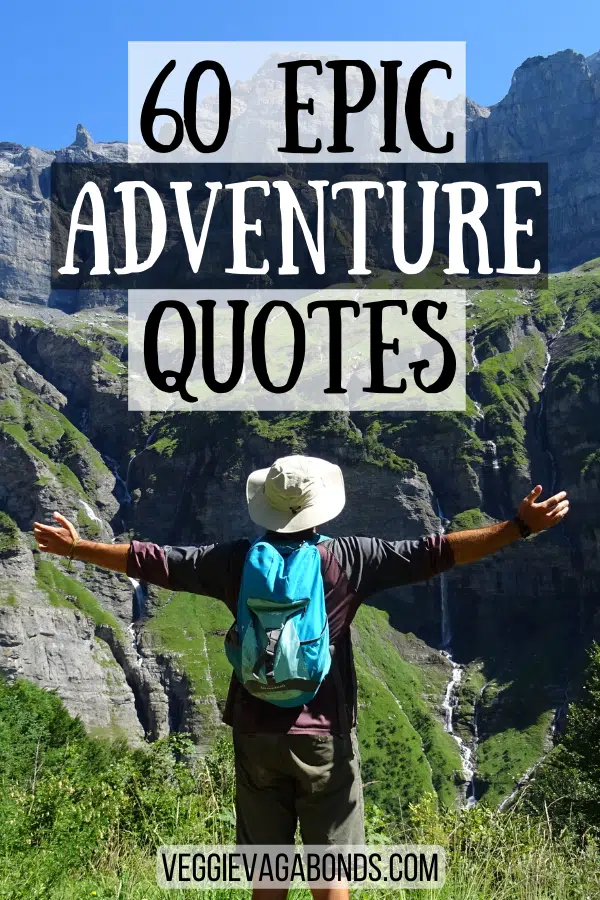 60 Inspiring Adventure Quotes for Outdoor Thrill-Seekers
Feeling inspired? Ready to get outside and try something new? Pretty much all the best things in life happen when you're outside and, hopefully, these adventures quotes can help you do just that. Our advice? Pick a quote of the day each morning to help remind you that life must be an adventure – it's what we do!
Remember, if you know any particularly inspiring or unique adventure quotes, share them in the comment!