In this guide to the best backpacker travel insurance we compared the 17 most popular providers – you'll be surprised which was the best!
---
Do you really need to get travel insurance?
It's probably a familiar question. It's certainly one I ask before every single trip.
Even as a cyclist, hiker, climber, traveller and general accident-prone backpacker, travel insurance is something I've always been dubious of. I don't like insurance companies and the concept of paying for something you may never use has always seemed alien.
Then, at some point or another, you have a personal experience where travel insurance quite literally saves your life.
Whether it's lying in a hospital bed in Indonesia with Dengue Fever, filing for a stolen bag in Barcelona, having a bot fly cut from your head in Panama or needing to return home to visit ill family… there comes a point in every trip I realise yes, yes you definitely do need travel insurance (and, yes, they are all things I've had to claim for).
Unfortunately, it's not that easy finding the right policy and travel insurance companies don't make it any simpler. There are SO many different options, so many different prices and the small print is too often clouded behind technical jargon. Altogether it can be very hard to know what you're getting and which policy is best for you.
Should you pay an extra £50 and get added cover?
Is it worth paying for a lower excess?
What even is liability insurance?
In this guide to backpacker travel insurance, we'll explain all the jargon and the nitty-gritty stuff you need to consider when finding a policy. We've also compared 17 of the most popular backpacker insurance policies to see which is the best – you'll be happy to know it's not always the most expensive!
In this article, you'll find: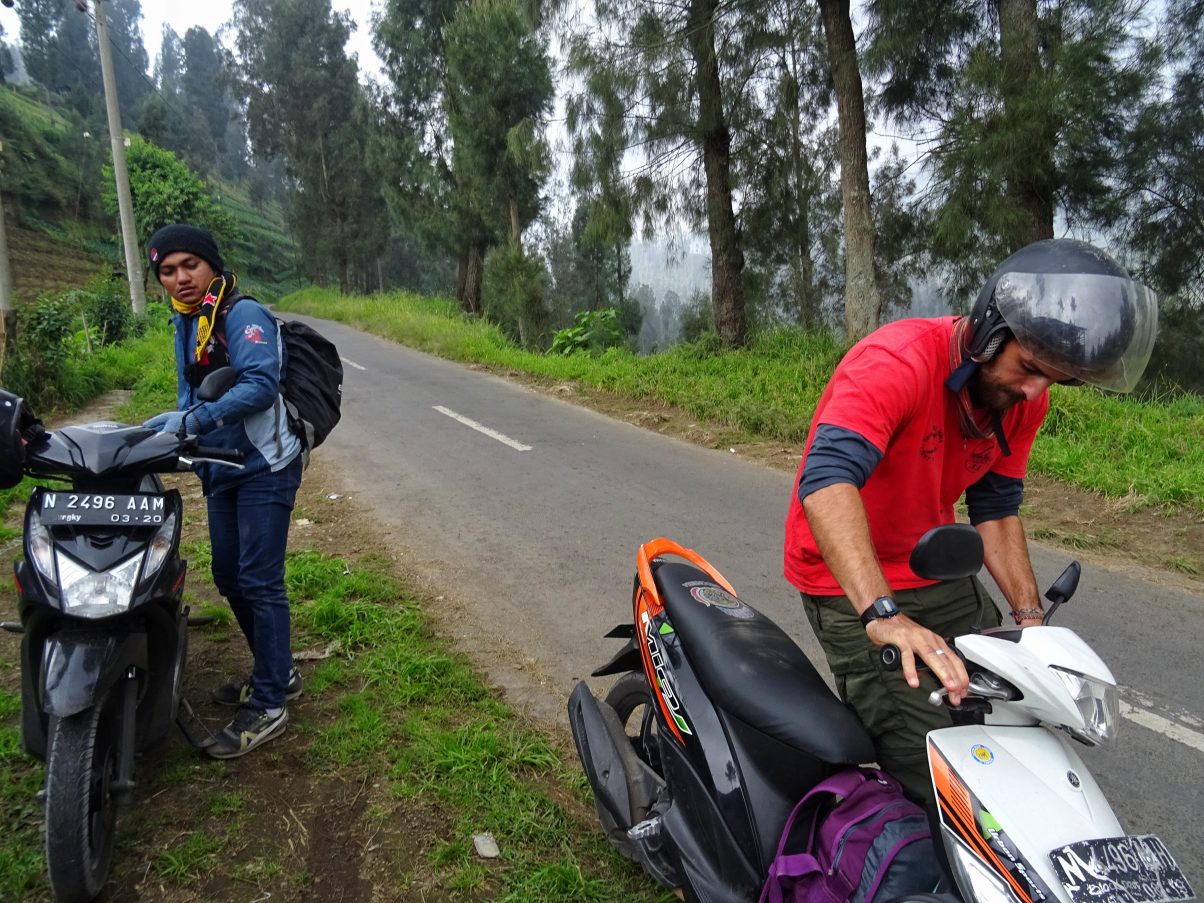 What is the difference between backpacker and travel insurance?
First things first, backpacker travel insurance is specifically designed for backpackers going to multiple destinations over a longer period of time. It is also sometimes under the same umbrella as long-term travel insurance.
Compared to regular travel insurance policies, backpacker insurance can be used for trips ranging from 3-18 months (sometimes more). It covers a wider range of activities like hiking, diving, skiing, working with animals etc and has extra precautions for things more likely to occur on a backpacking trip.
The best travel insurance policies will include:
Medical and dental cover ranging from small prescriptions to major surgery
Baggage, electrical and documents cover also covering things like bicycles, outdoors or camera equipment
Legal cover and advice paying for lawyers' fees to political support if there is civil unrest
Cover if you cancel or change your trip also includes transport delays
Home visits if you need to return home during your trip
Hostage cover everything from ransom fees to paying for negotiators
Natural disaster cover hurricanes, tsunamis, earthquakes, wildfires etc
A good level of sports and activities this is often included in the price rather than an additional cost
Note. most of the insurance policies in this article require you to be currently in the UK and not already travelling
Do you even need backpacker travel insurance?
The simple answer is, yes.
Whether you're a disaster-prone adventurer cycling from England to India, a couple planning on Interrailing through Europe or you're going to be backpacking Asia on a gap year, insurance is a no brainer.
These are just some things which could easily happen to anyone on any journey
You lose your passport and need a replacement

You get sick or injured during your trip

You miss a train and end up stranded

There is political unrest and you need legal support

A family member becomes ill and you have to return home
Many of these things could be out of your control when you're travelling and an accident might be no fault of your own. Overseas legal or medical fees are outstandingly high so having insurance as a safety net can be life-saving. It can also protect you from the crippling financial hardship you'll face after paying fees from your own pocket.
And, if you're a renegade thinking "I'll be fine" then think of your friends and family. If you need emergency medical treatment it will likely be them having to pay for it. Ask many backpackers around the world and they'll likely have a number of tales where travel insurance has saved their skin!
Why we'll never travel without backpacking travel insurance again
At some point during all of my backpacking trips, I've needed some kind of medical attention, police support or legal advice. However, during our year in Vietnam 3 things happened which made me realise I'd never travel without comprehensive insurance again.
We met a friend who had developed a serious leg infection whilst hiking in China. This infection had him hospitalised, close to the point of a leg amputation and nearly death. He did have cheap backpacker insurance but it didn't cover hiking. His family had to pay tens of thousands of pounds and start a crowdfunding campaign to get him medically transferred to a Thai hospital and then back to his home in Ireland. With the right insurance policy, this would have been covered.

Whilst living in Hanoi there were constant stories of travellers and expats having fatal motorbike accidents. Without insurance, it can cost friends and family more than £10,000 to have the body sent home. Morbid I know, but a game-changer for us.

The thing which really hit home was when my mum became extremely ill during our time living in Hanoi. We had very little money but we were able to immediately return to the UK and claim for our flights and possessions left in Vietnam. Mum is much better now!
Bottom line is, you might have dozens of trips without needing to make a claim but it's worth the money for the one trip you do. Need some more convincing? Check out these travel horror stories!
The Best Backpacker Insurance Buyer's Guide and Tips
As mentioned there are many different types of policy options, some which might be useful to you, others which might not. In this section, we'll go through all of the things you need to look out for to find the right policy.
1. What does it all mean? Travel insurance terminology
Before we get into things it's probably best to go over some travel insurance terminology. It can be seriously confusing reading through the small print and policy wordings so this should help explain some of the confusing parts.
Baggage cover
This generally covers the baggage and belongings you take with you, including travel documents and bank cards. This sometimes covers electronics and outdoors equipment too but you will need to check the small print.
Cancellation
Cover if you have to cancel your trip before you travel.
Cooling off period
The length of time you have to cancel your policy.
Curtailment
Cover if your travels are changed or disrupted during your trip. This often includes travel delays, like missed transport or travel changes due to injury, illness or from returning home.
Deductible or excess fees
The amount of money you will need to pay before your travel insurance starts to make payment. This may be shown as "Baggage cover – £3,000 (£50 excess)".
Liability
Cover for any legal costs resulting from accidents with other people or their possessions.
Personal accident
This is a compensation payment made if you have an accident, resulting in death, loss of limbs, loss of sight etc.
Repatriation
The costs of sending an ill or deceased person to their home country.
Single trip Vs. Multi-trip insurance
Most travel insurance policies cover you from when you leave the country to the point you return home. Multi-trip travel insurance covers you for multiple trips taken over a certain period of time. This may be useful for business people with a number of trips in the space of a few months but is less useful for backpackers.
Single trip vs. long-term vs. backpackers travel insurance
Single trip insurance is often available for shorter trips and won't cover as many activities. Long-term insurance is regularly aimed at travellers visiting one country for a longer period of time whilst backpacking insurance is for multiple countries, varying lengths of time and with additional cover for activities.
Sometimes the terms backpacker and long-term are actually given to very similar policies so you need to check to see what they provide.
Single article limit
The most you're covered for a single item e.g. if your single article limit is £500 and you have a £1,000 camera stolen your insurance provider will only pay up to £500.
Any other terms you found confusing when you were looking for insurance? Tell us in the comments so we can add it in for other readers 🙂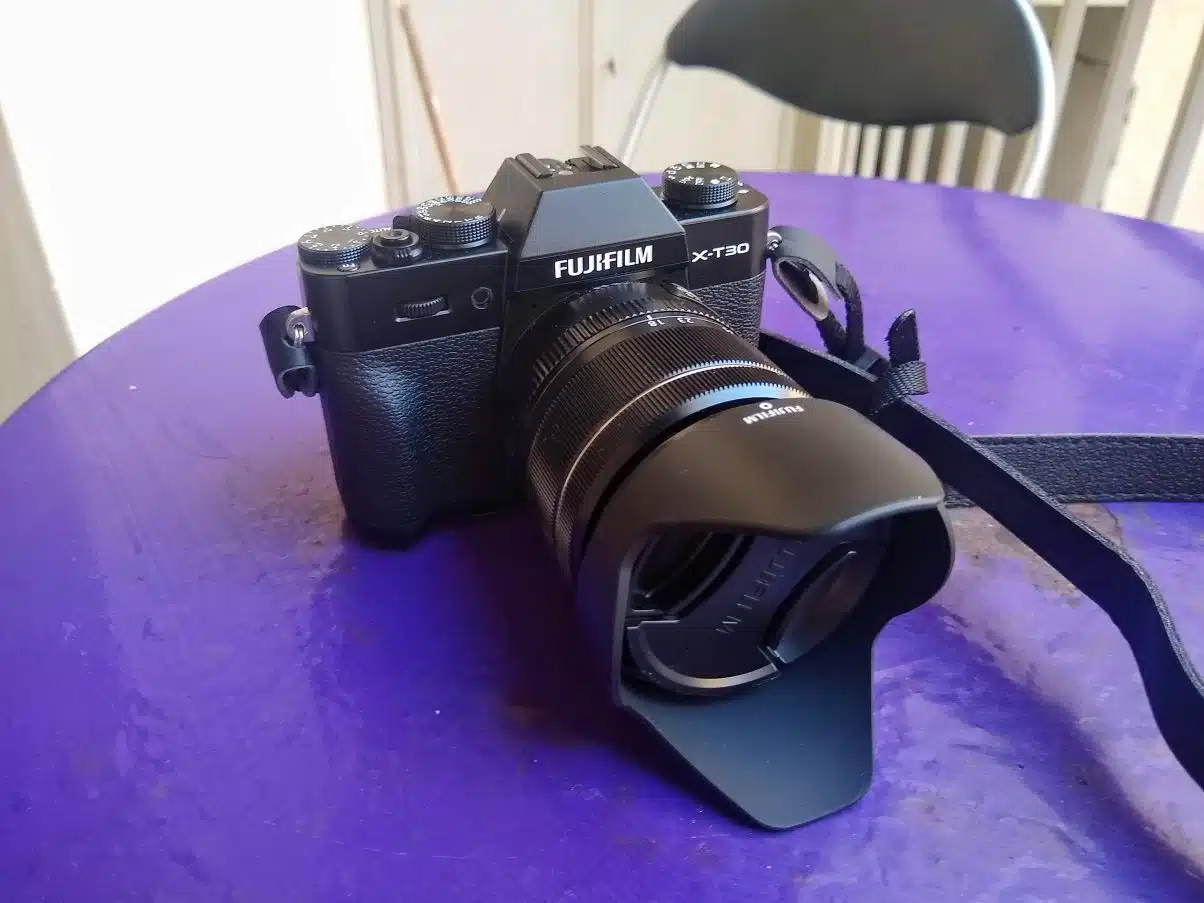 2. What to look for when buying travel insurance
Medical, cancellation and curtailment, legal, liability and repatriation are the most important aspects – find the policy that has the best cover

Always read the policy wording and small print so you know what is included

Check you're covered for any existing medical conditions you may have

Make sure you're covered for all the destinations you're visiting and

the activities you're doing (sometimes they're an add-on)

Check

all

of your baggage is covered and that gadgets cover isn't additional

If you're travelling with expensive gear or equipment make sure the single article limit is high enough

A 24-hour emergency helpline is very useful to have

If hiking or climbing make sure you don't go above the altitude you're covered for, for campers check your baggage is covered whilst in the tent

Find out how much cash you are covered for and try not to carry more than that on you

See what the excess is and decide what you would be able to pay

Some insurance policies won't cover periods of voluntary or paid work – check the policy

Age restrictions may apply and if you have pre-existing medical conditions then make sure you state them

It's great having the option to return home – some providers include this
Things which are generally not covered – cruises and winter sports, alcohol or drug-related accidents, failure to declare medical conditions, stolen items which weren't reported.
3. What's the best travel insurance policy for backpackers?
Everyone's travel plans are different – if you're planning on hiking the Dolomites your activities will be very different to someone city hopping, for example. Think of what type of trip you're going on and what is most important for you.
As an example, we no longer take flights and instead cycle so curtailment cover isn't very useful. We do a lot of outdoor activities and travel with expensive camera equipment so it's important we have good medical and baggage cover.
Think of the where you're going, what you're going to be taking and what you'll be doing. If you're planning a city trip then having adventure activities covered probably isn't a necessity. If you're going to be hiking Everest Base Camp then check to see if you're covered.
4. Travel insurance activity packs
If you know you'll be doing lots of potentially 'hazardous' activities (climbing, hiking, rafting, skiing, bungee jumping, sky diving, cage diving, martial arts training etc.) then it's especially important to find a fitting policy. Commonly these will be covered in different 'activity packs' for you to choose from.
Typically, insurance providers have a base range of activities which are automatically covered, with backpacker insurance being more comprehensive than other insurance types. Take a read through the policy to see what's included and works for your trip.
If you're not covered with the base activities then you'll normally have two options depending on the company.
Firstly, with some policies, you can buy an add-on pack which will include a larger range of more serious outdoor activities. For things like hiking and climbing, this may cover you for higher altitudes or diving for deeper water.
Secondly, other policies have the option to pay for each activity as an add-on which may be cheaper than upgrading a whole pack. If you are planning something deemed as potentially very hazardous you may need to get an individual quote from the provider. This may include technical climbing, alpine hiking, adventure races etc.
5. When to buy your backpacking travel insurance – IMPORTANT!
As soon as you make a payment towards the trip.
If you've booked accommodation, tours or transport and your plans change then your insurance can cover it, even if you've not left the country yet. Many providers will actually require you to buy insurance within a certain window of making your first travel payment.
6. How to make a travel insurance claim whilst you're abroad
It's very important to keep a copy of your insurance policy with you when you travel as each provider will have different claiming procedures. Keep a hard copy and one backed-up online just to be safe.
When making a claim for any policy you should…
Get a police statement if it's relevant – if you have items stolen or broken, have been assaulted and need medical treatment etc. then make sure you have a police statement to confirm it
Contact your insurer to see what they advise and to check what's covered in your policy
Try and collect evidence this may be receipts for bought items, travel tours, transport or medical bills etc. to give to your insurance provider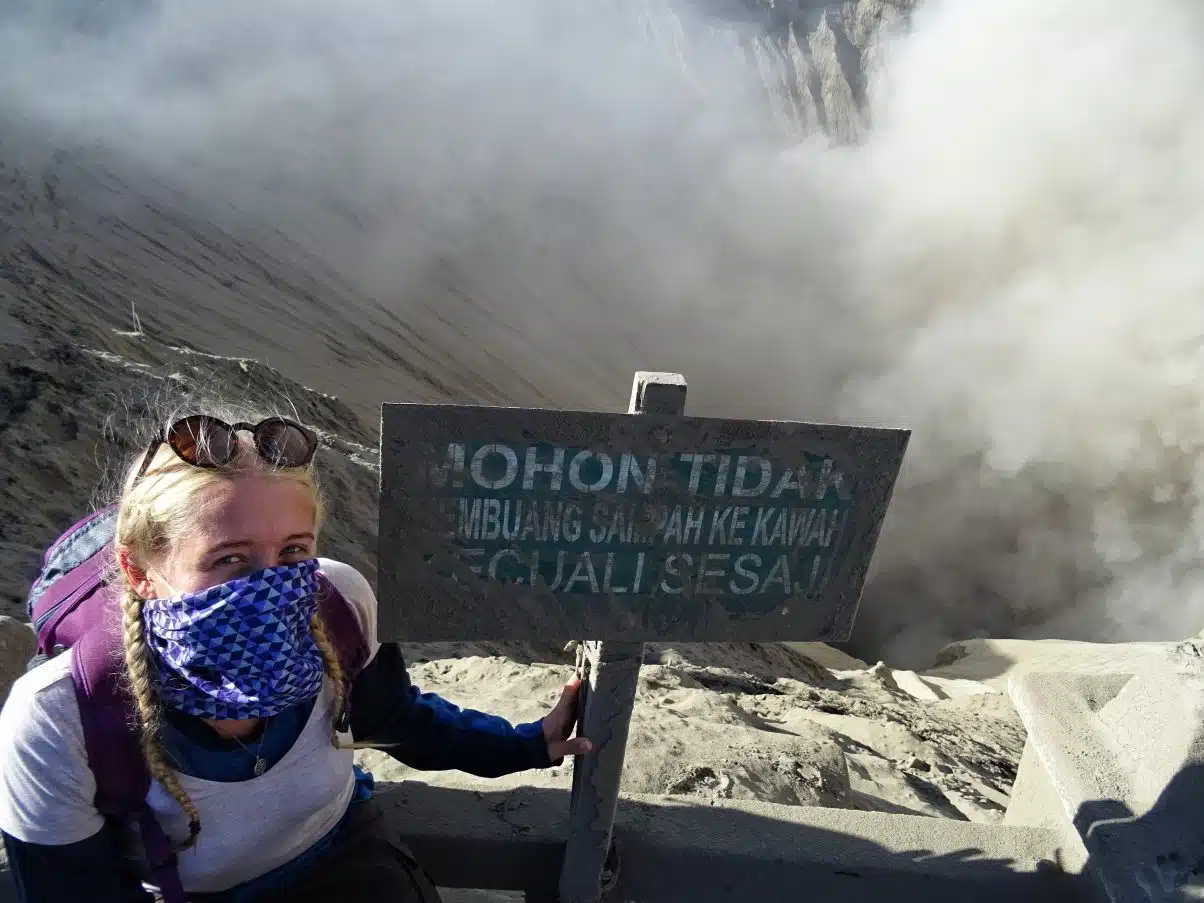 Backpacker Travel Insurance Comparison – 17 Popular Options
There are hundreds of insurance options out there, many with similar policies but very different prices. Finding out which is the best can be tough work so we've put it all into one place for you to compare.
We looked at the 17 most popular options to see how they faired against each other. For the best options, you'll also find a more detailed breakdown at the bottom so you can decide which one is best for you.
What we searched for
To find these policies we looked for the best-rated backpacker and long-term travel insurance options in the UK on public review sites like Trust Pilot and Feefo. We also collected suggestions from Google, travel agents, insurance comparison sites and user reviews.
All details were taken directly from the provider's official website, searching with exactly the same details for the same trip.
This is what we searched for:
12 months of cover

Leaving Saturday 27th July 2019

For one 28-year-old male

From the UK

Not already travelling

Travelling as an individual

On a single trip

Travelling worldwide

With no pre-existing medical conditions

No cruise, winter sports or business trip options added
No discount codes were added and if there were multiple choices from one provider the middle tier was chosen.
Note this information was taken directly from insurers' websites but may be subject to change. I have not personally used all of these services but have displayed their policies without bias or opinion in the table below. Some of the options may contain affiliate links, meaning if you purchase the insurance through a link on this page it will be of no extra cost to you but we will receive a small commission. This commission enables Veggie Vagabonds to run and grow!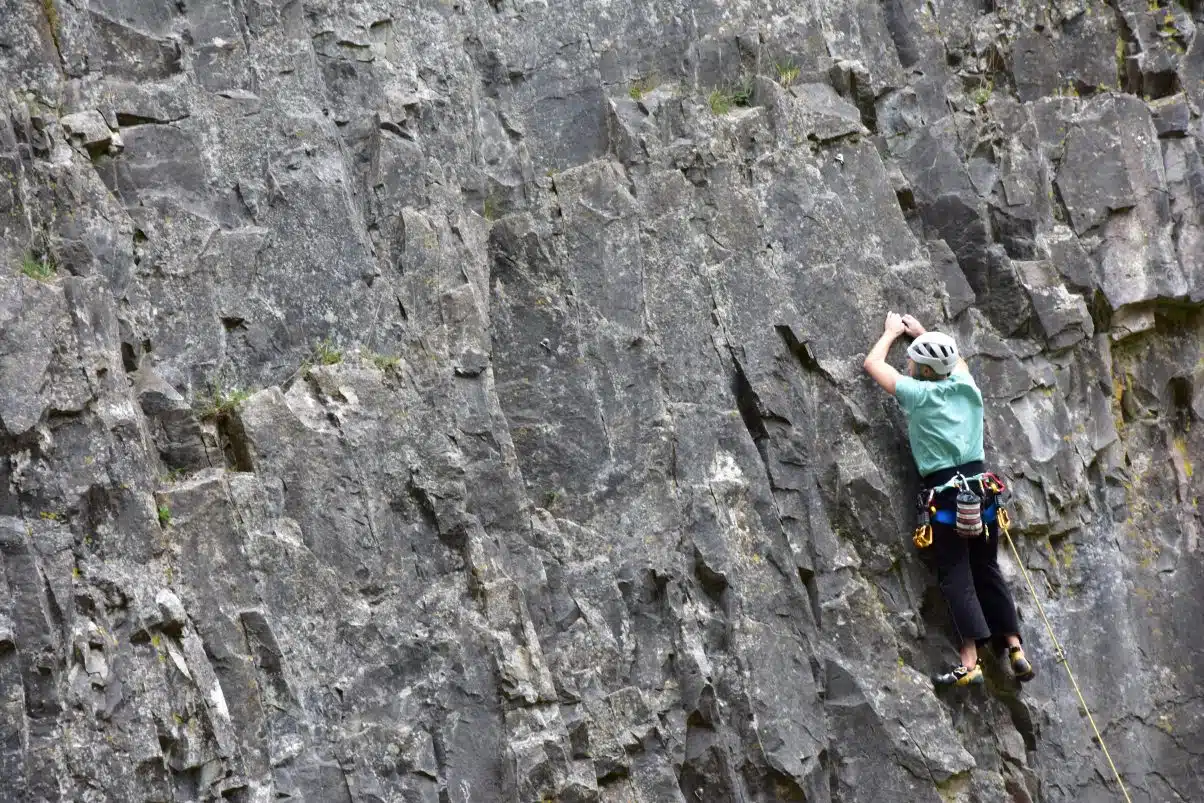 The best travel insurance for backpackers… and some of the worst!
Below you'll find all of the results, user reviews and policy wordings where possible. As mentioned above, make sure you read the policy wording before making a purchase so you can be sure what's included.
There were other options which aren't shown below due to them being either a) pretty rubbish or b) excessively expensive.
Backpacker insurance from the Post Office cost a whopping £1,038, £838 from Flexicover and Voyager, Leisure Guard and Sports Cover Direct also had very high prices. Interestingly, none of these providers offered competitive policies despite costing more than double their competitors…
Keep reading below the table to see a detailed breakdown of some of the better options!
Insurer
Cost
Medical Cover
Baggage Cover
Cancellation Cover
Legal
Single Article Limit
Trust Pilot Review
Full policy wording
Alpha Travel Insurance (100 Longstay)

£180

£10 million (£100 excess)

£1,500 (£100 excess)

£1,250 (£100 excess)

£1 million (£100 excess)

£150

5/5

Can be found here

Big Cat Backpacker Insurance (Standard)

£334.63

£5 million (£70 excess)

£1,500 (£70 excess)

£2,000 (£70 excess)

£10,000 (£70 excess)

£200

4.6/5
Click here
Boots Holiday Insurance (Longstay Silver

£302.63

£5 million (£75 excess)

£1,000 (£75 excess)

£2,500 (£75 excess)

£1 million (£75 excess)

£150

4/5

Can be found here

Cover 4 Insurance (Longstay)

£205.64

£5 million (£100)

£1,000 (£75 excess)

£1,500 (£75 excess)

£2 million (£275 excess)

£200

4.6/5
Click here
Cover for You (Gold)

£307.75

£15 million

£1,500

£3,000

£2 million

£150

5/5
Can be found here
Direct Line Insurance (Discoverer)

£305

£10 million (£75 excess)

£1,000 (£75 excess)

£3,000 (£75 excess)

£2 million (£75 excess)

£300

3/5
Click here
Explorer (Backpacker plus single trip)

£191.96

£10 million (£100 excess)

£1,500 (£100 excess)

£2000 (£100 excess)

£2 million (£100 excess)

£150

2/5
Click here
Globe Link (Globetrekkers standard plus)

£317.66

£5 million (£40 excess)

£1,000 (£40 excess)

£2,000 (£40 excess)

£2 million (£250 excess)

£150

5/5
Click here
Go Walkabout (Traveller plus)

£251.62

£10 million (£75 excess)

£1,000 (£75 excess)

£2,500 (£75 excess)

£2 million (£75 excess)

£500

4.8/5
Click here
Holiday safe (Backpacker and longstay plus)

£381.34

£10 million (£100 excess)

£2,500 (£100 excess)

£3,000 (£100 excess)

£2 million (£100 excess)

£1,000

5/5
Click here
Insure and Go (Backpacker silver)

£412

£10 million (£60 excess)

£1,500 (£60 excess)

£3,000 (£60 excess)

£2 million (£100 excess)

£100

4/5
Click here
Insure with Ease (Backpacker)

£247.68

£5 million (£100 excess)

£500 (£100 excess)

£1,000 (£100 excess)

£25,000 (£100 excess)

£100

–

Can be found here
Outbacker (Single trip gold)

£286.40

£5 million (£50 excess)

£1,000 (£50 excess)

£1,500 (£50 excess)

£2 million (£50)

£150

4/5
Can be found here
STA Backpacker Insurance (Single trip standard)

£475

£2 million (£100 excess)

£1,000 (£100 excess)

£1,500 (£100)

£1 million

£150

4/5
Click here
True Traveller (Traveller)

£437.73

£5 million (£75 excess)

£2,000

(£75 excess)

£3,000 (£75 excess

£2 million (£75 excess)

£200

5/5
Click here
World First Travel Insurance (silver)

£430.78

£10 million (£50 excess)

£1,000 (£50 excess)

£2,000 (£50 excess)

£10,000 (no excess)

£750

5/5
Click here
World Nomads Travel Insurance *Standard)
£467.36
£5 million (£100 excess)
£1,000 (£100 excess)
£3,000 (£100 excess)
£2 million (£100 excess)
£125
3/5
Click here
In some more detail…
World Nomads, True Traveller, World First & STA 🙁
Despite these options being by far the most expensive (and often the most widely recommended) they really don't offer competitive policies, particularly with STA travel insurance or World Nomads. Admittedly for my first long-term trip, I did go with STA gap year travel insurance, but this was 10 years ago before I was aware of other options. Take a look at other policies and save your money, no matter what other travel bloggers might be telling you!
If you have used one of these providers and had good experiences then we'd be interested to hear from you in the comments below
Considering this is the cheapest option reviewed it is very competitive and you're getting a very similar coverage to many providers double the price. Their options are easy to understand and you have the choice to pay more for a lower excess or less for a higher excess.
The medical coverage includes dental treatment and there are good levels of baggage, legal and cancellations protection. I like that extra gadget coverage isn't too expensive, as well as cheap additional activity coverage. On top of this, it's also got cracking backpacking insurance reviews.
An option I have personally used for a year in Latin America and thought was very professional. I didn't need to make any major claims besides a few prescriptions but it was all reimbursed very easily.
Go Walkabout has good levels of cover where it's most needed without breaking the bank. £10 million medical cover is competitive whilst also having cover for dental services. There's also up to £500 covered for personal money (higher than many more expensive competitors) and £500 for kidnap, hijack and detention situations. Again Go Walkabout has good reviews online which I can personally vouch for.
Cover for You has no excess charges and £15 million medical cover, that's the highest medical cover out of all the insurance policies reviewed (and £10 million more than World Nomads travel insurance!). £3,000 is higher than average for cancellation and curtailment and they offer to pay for funeral expenses abroad. There are higher tiers which are more comprehensive and they offer one return flight home. This is an option we also considered before leaving for our current cycle tour.
Yes, this is slightly more expensive than the others we've picked but we think it's worth it. It's actually the insurance policy we're using right now, and I'll tell you why we went for it…
The medical (£10 million) and legal (£2 million) cover are competitive with other more expensive policies but the possessions (£2,500) and cancellation (£3,000) are higher than average.
The extra things which sold us are the return journey home, which could make it useful for gap year insurance or new travellers, and Interrailling ticket cover of up to £500. We're not Interrailing but it's a nice extra. There is also up to £2,500 for clothes which is especially important if you're doing outdoor activities with technical clothing.
It's also recommended for backpackers with gadgets, as there is £1,000 gadget cover, being one of the only providers to have it included without upgrading. It covers phones, laptops and computers and you are given one return journey home per policy.
I don't know if it works but if you go for this policy and use this link (at no extra cost to you) we'll be entered into a prize draw to win… an Amazon voucher!!!
Got your insurance? Here's some other things to think about
Visa – many countries require a visa to visit, find out if you need one here
Vaccinations – your insurance won't cover you if you don't have the right vaccinations – you can check to see vaccine requirements here
Accommodation – find cheap deals and a variety of accommodation at Hostel World, Booking.com or Airbnb (£35 off your first booking with this code). You can also use TripAdvisor to see what other travellers think!
Do you know any other great backpackers travel insurance options or tips? Maybe you have some extra questions? Drop us a comment below!
A Guide to the Best Backpacker Travel Insurance
A pretty extensive guide with all the tips needed to help you find the best backpacker insurance. I think we can all agree that finding the right policy is seriously important AND it's nice to know you can get a great deal without blowing the bank.
If you've used other insurance providers and had a good experience then let us know and we can add them to this article. Alternately if you had a bad experience, tell us in the comments so we can warn other travellers to steer clear!
Keep exploring…
The Best Debit Cards to Use Abroad
10 Super Easy Tips to Planning a Trip