We've been dying to tell you about the Ethical Adventure Expedition 2020, now we finally can!
---
If you're a regular here at Veggie Vagabonds you'll know we're pretty partial to a challenge or two. In 2017 we committed to stop flying, back in 2018 we became one of the few mixed-sex teams to complete the UK Three Peak Challenge by Bike unassisted (raising £2,000 for charity – thanks to everyone who donated!) and last year we cycled 1,000+ miles from England to our current location in France. Now, we're upping the ante with the Ethical Adventure Expedition!
Us two plant-powered pedallers are cycling 6,500+ miles from England, through Europe, into Central Asia, the Middle East and all the way to India, to promote the possibilities of ethical adventures. However, we realised that just cycling from A to B wouldn't do it justice. On top of that, even thinking of pedalling past all those other outdoor experiences gave us serious F.O.M.O!
Since stopping flying we've been exploring the awesome world of human-powered pursuits, and then thought, hey, maybe a bike could be the ultimate adventure-facilitator? Could we combine it all together? And that gave birth to the Ethical Adventure Expedition.
Rather than just cycle from England to India, our challenge is to bike, hike, swim and climb in every country along the way.
Four completely human-powered movements which will allow us to explore every landscape, from every perspective and explore the real outdoor potential, one country at a time.
The departure date is the 25th of April 2020, that's exactly 52 days, 17 hours, 43 minutes and 21 seconds at the time of writing this – it's gonna be a ride-of-a-lifetime.
Unfortunately, thanks to this whole Coronavirus fiasco it's quite hard to give detailed plans. The original route headed straight towards Northern Italy, however, this all depends on Covid-19 and whether this media hysteria can prompt a change in course. Whatever happens, on the 25th of April we'll be setting off with life in our panniers and the open road ahead.
The Ethical Adventure Expedition at a glance
Cycling at least 6,500 miles from England to India

Biking, hiking, swimming and climbing in every country along the way (11 countries at the very minimum)

Travelling completely carbon neutral and done with a sustainable vegan lifestyle

Living from our tent en route (unless we find any hospitable locals)

Doing it all for as cheap as chips!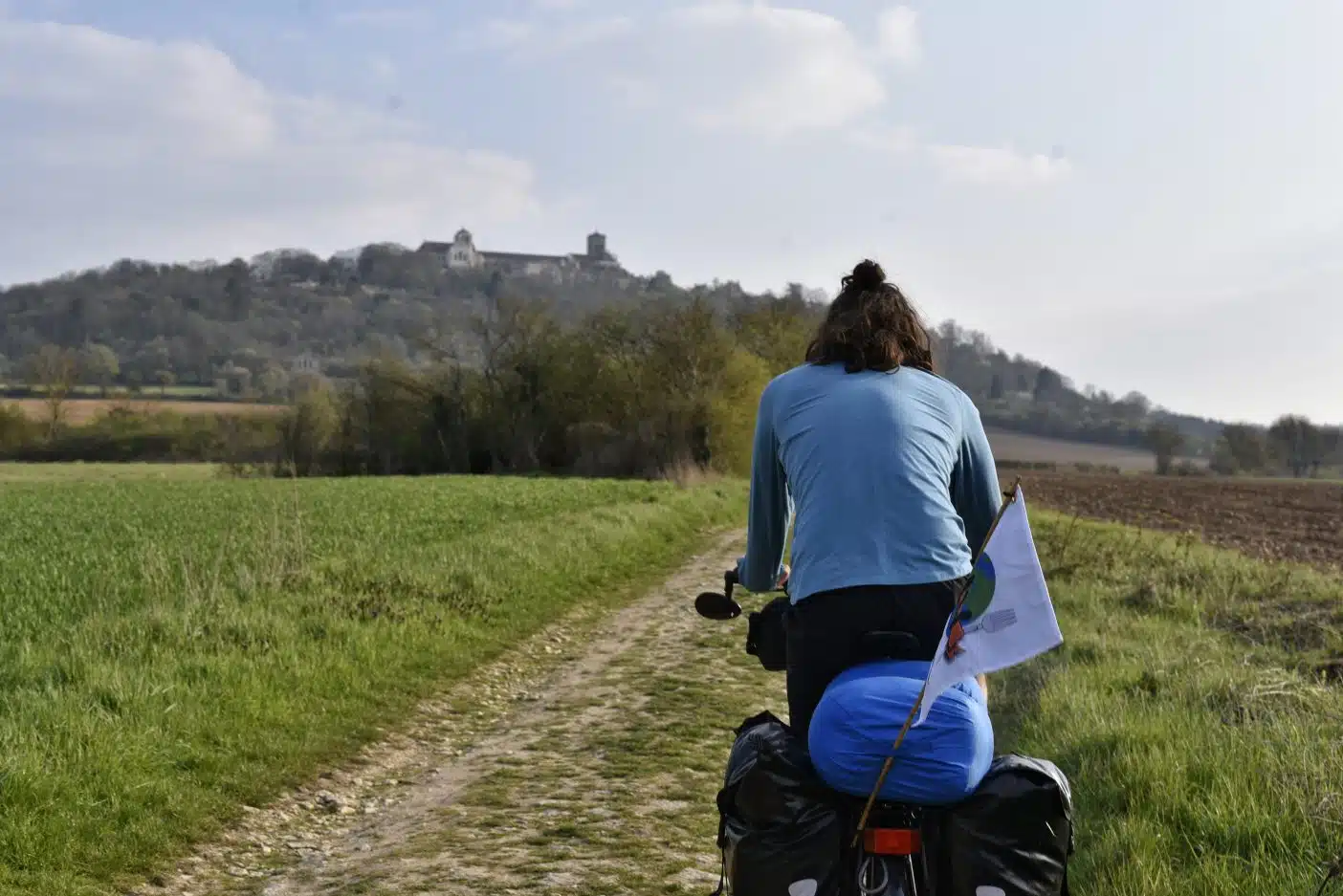 A bit more expedition info…
This whole journey will be powered in a completely sustainable way: two bicycle wheels, two legs, a whole load of vegan munch and living as simply as possible. And, to keep our impact low, pretty much all of our gear is second-hand or sourced with sustainability in mind.
And, as you may have guessed, we'll be using 100% vegan gear and food too.
It will be a chance to explore the realms of biking, hiking, swimming and climbing but also to showcase lesser-known, alternative outdoor destinations. Sure, Tour du Mont Blanc and the Dolomites are mighty impressive but we want to highlight excitingly unfamiliar terrain, away from the crowds and the strains of over-tourism.
It's also really important to mention: we ain't pros. Nor are we athletes. And, we're pretty broke. Instead, we make up for these things by being adventure-hungry, determined and having a good sense of humour (something crucial for when times get tough!).
An important time for ethical adventures
A big inspiration behind this trip, and generally in wider life, is Dervla Murphy: a kick-ass female adventurer who cycled solo from Ireland to India in the 60s. In her book, Full Tilt, she talks about the relationship between humankind and nature getting out of balance and it really stuck with us:
"for us to refer to nature as a separate entity… shows how far we've removed ourselves from it"
This has gotta change.
Without spinning off on a huge environmental rant, it seems we're slowly forgetting about the things which really make us feel alive. The things which actually keep. us. alive. Societies have boomed, lifestyles evolved and we now have such an overwhelming impact on our environment it's starting to crumble at the foundations.
It's time to reconnect with our surroundings.
We think the easiest and most rewarding solution is just beyond your front door, in the form of ethical adventures: "a human-powered outdoor exploit conducted in a sustainable way". It's not in the dictionary just yet, but it's something along those lines…
Ethical adventures are the bee's knees because a) they're dirt cheap if not free, b) they're easily accessible and c) they have little-to-no environmental impact. Crucially, they'll help you reconnect with natural areas, reminding you how vital they are and encouraging you to protect them. I won't go on about them now, but there's a whole article here if you wanna keep reading about how great they are.
With all this in mind, our crazy ride is being done to promote ethical adventures and the awesome possibilities we have thanks to our natural world (because we're bloody lucky to have 'em!)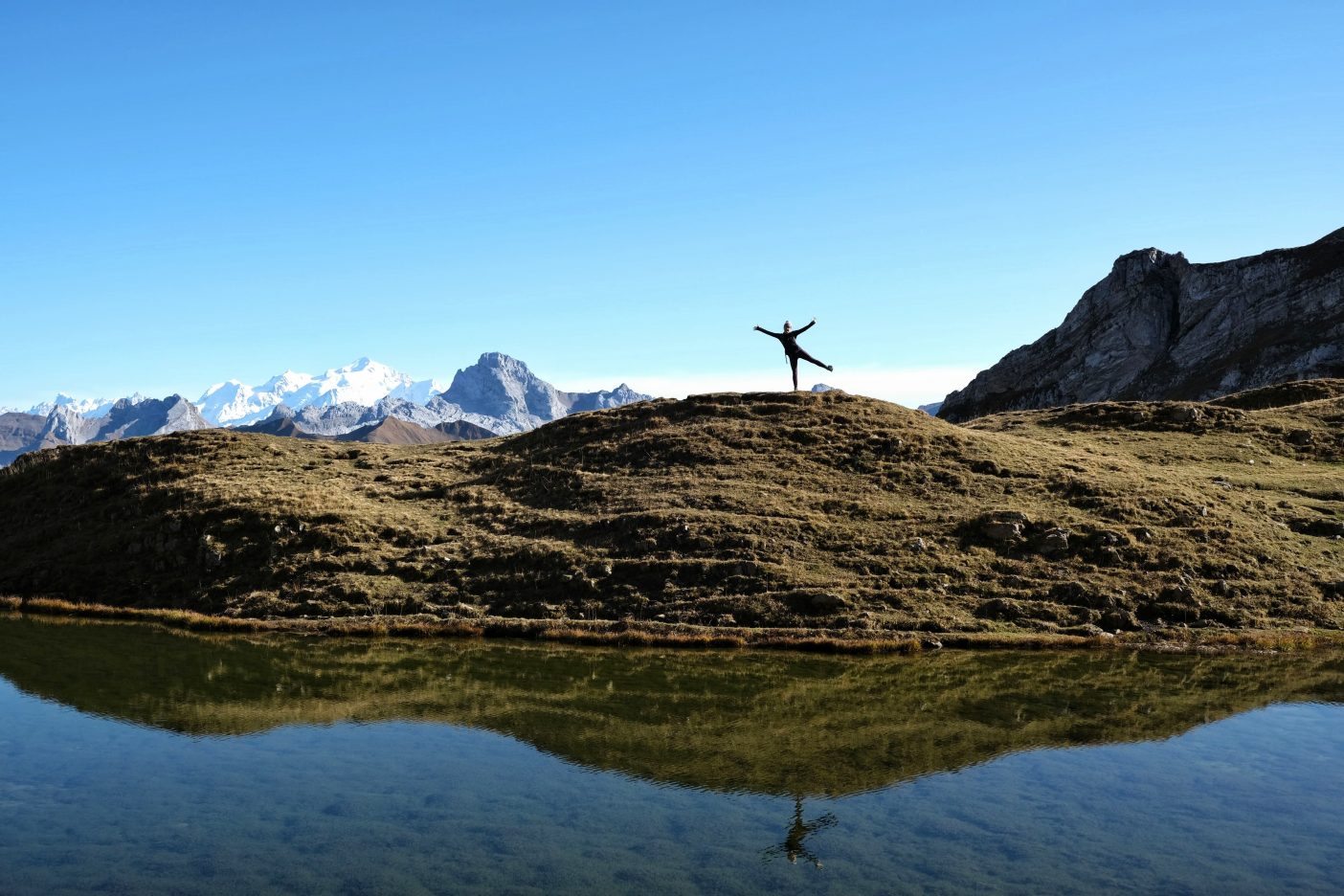 Why biking, hiking, swimming and climbing?
They're completely human-powered, available to everyone and can be done in every country around the world. The equipment easily fits in a backpack (or panniers in our case) and can be replicated with very little outside assistance. Besides gear, they're pretty much free and don't require heaps of experience or planning, so, if someone feels inspired by our expedition (as we're hoping they will), they can make their own version closer to home.
Super importantly, they all rely on natural environments but don't create big carbon footprints or damage to the local habitat. Spend time biking, hiking, swimming or climbing and you quickly realise how special it is to have these natural places where they're possible.
Biking – the ultimate eco-friendly transport method, adventure-facilitator and backbone to this expedition. With a bike and panniers, you can travel up to 100 miles a day (even more if you're a beast) across a variety of terrain and with enough equipment to tackle the other elements of the challenge. Literally anyone can load up a bike and head off on an adventure, plus you can use it to explore so many other outdoor experiences.
Hiking – the best way to truly absorb yourself in the natural world, getting you to areas where roads and a bike won't let you – completely surrounded by an organic background. With rucksacks strapped to your bikes, you can really start creating diverse adventures.
Climbing – if there's one activity that really connects you with the natural world it's climbing. Learning how to read the environment's shapes and textures lets you see landscapes in a completely different light. Climbing gear is easily loaded onto a bike and combined with hiking you can cross almost any terrain!
Wild swimming – once you've thrown swimming into the mix and you can explore every environment on offer, giving you so many different elements to appreciate. Diving into lakes, rivers, streams, seas and pools is a completely raw and visceral feeling that can't be compared to anything on land.
Camping – though it's not a specific part of our challenge, camping will be a huge experience in its own right. It allows you to get deep into the heart of the wild, surround yourself by nature and move further and further away from civilisation – perfect!
If this expedition can motivate people to spend more time outside picking up any of these hobbies, we'll consider it a success.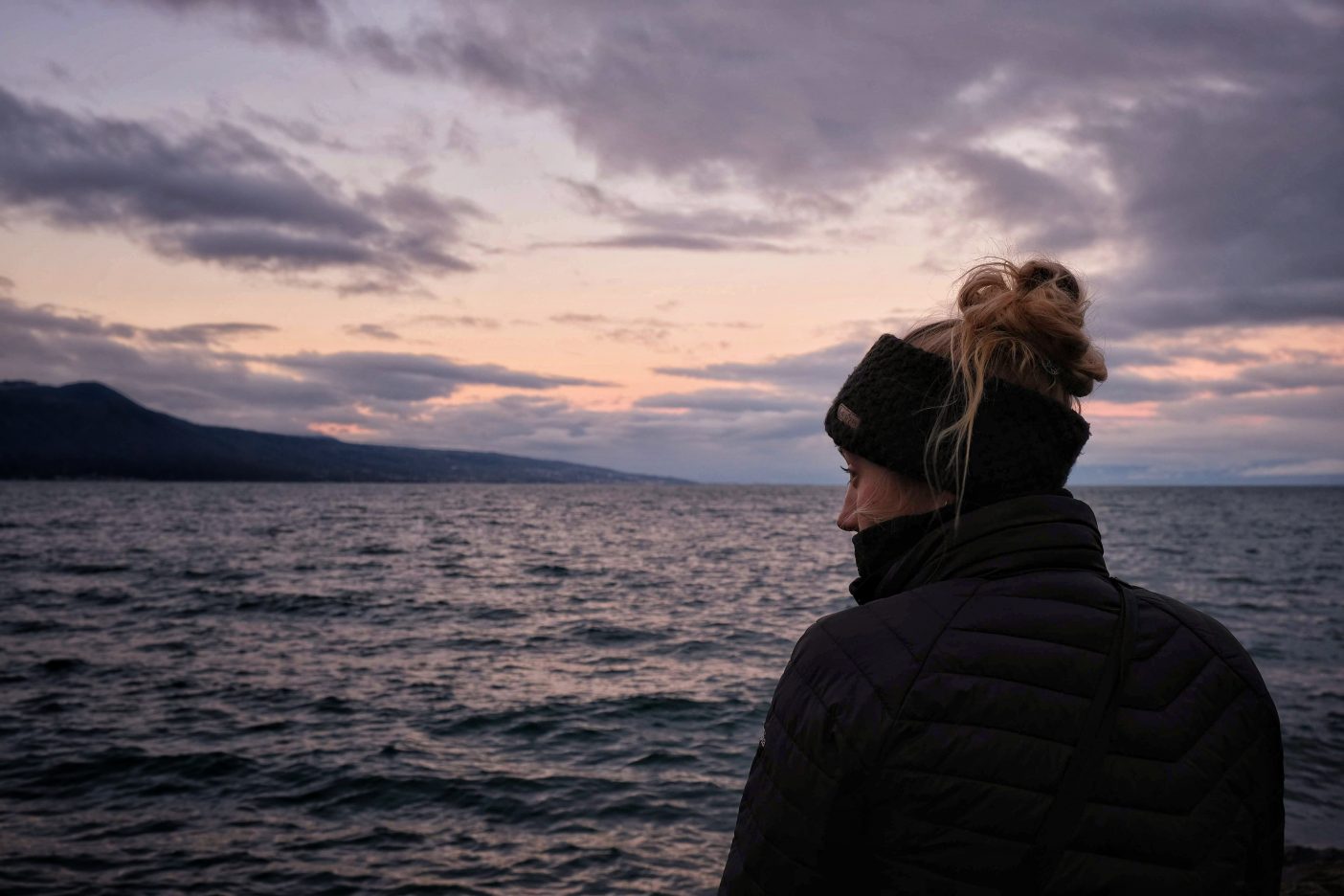 Sharing the adventure along the way
When we're not adventuring, we'll be writing, snapping and documenting the journey on the road. With all of the outdoor activities and destination, we'll share guides and information on how you can explore them too. This will be alongside the beginners' outdoor guides, vegan camping recipes, gear tips and sustainable vegan information that's already on Veggie Vagabonds.
We hope the expedition can help inspire plenty more ethical adventure around the world along with all the benefits it brings. So, if you're planning you're own crazy trip and want some advice or you just want to share the exciting news, post a comment below, hit us up on social media or drop us an email!
A few things we want this challenge to show…
1. The outdoor opportunities around us

Within an hour from your front door, there are probably natural areas filled with outdoor experiences you might never have considered. Go slightly further afield and the possibilities increase exponentially. Imagine what you could find on a 3-day cycling trip?
If we start looking at our surroundings in a new way, one filled with potential, then the opportunities are endless. This expedition shows that an adventure doesn't have to mean jetting off to the other side of the world or spending a bomb. An adventure can be completely sustainable, cheap as chips and starting from your front doorstep.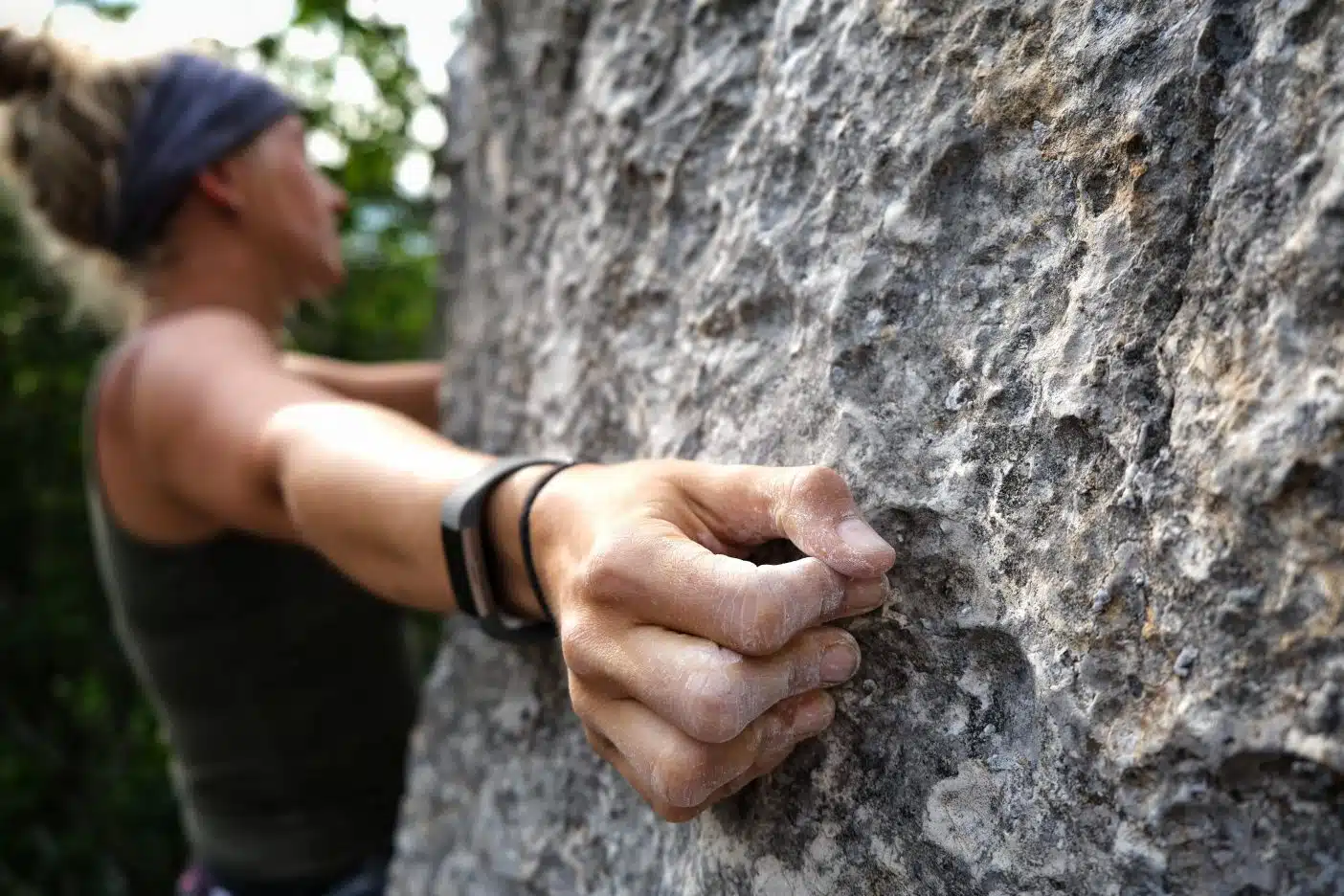 2. The wonders of human-powered adventures
The human body is naturally made to move, explore and discover. Planes, trains and cars make us forget about the potential we all have to move, and this closes our eyes so many outdoor experiences.
When we reconnect with our own human potential and think outside the box the scope for adventure is out of this world. It all becomes so much more accessible too.
For human-powered exploits, you don't have to be a pro athlete, have top-notch gear, a wealth of experience or tons of money. We don't tick any of those boxes but we're still going to cycle to the other side of the world, climb up mountains, swim through lakes and hike across landscapes. If we can do it, there's nothing stopping you.
Test yourself by opting for something human-powered. Take a week and go bike/walk/hike/swim/scoot/run/sail/kayak somewhere. It's simple and eco-friendly but you won't regret it.
3. The low-impact possibilities
We've carefully designed all aspects of our journey to have a better impact on the environment, including:
Using completely carbon-neutral, human-powered transport (our bikes)

Our gear is vegan and predominately second-hand or bought with sustainability in mind

Living minimally, out of a tent and bicycle pannier – we don't need anything more than that

Powered by a sustainable vegan diet

Buying locally, in-season and limiting waste along the way
For fellow adventurers, we hope this opens their eyes to the crazy scope of eco-friendly challenges. Polar expeditions and Everest summits are all well and good but why not try something interesting and new, with a smaller impact?
All elements of this tour can be taken into wider life too: switching to more sustainable transport (jump on a bike!), buying more consciously and embracing second-hand, living minimally and going for a sustainable vegan diet.
And very importantly, no matter how hard the adventure, no matter where in the world, it's possible as a vegan. It's probably the quickest and easiest step to minimise your environmental impact so the more people switching to plant power the better.
4. You can do it too
The whole resounding message we're trying to get across here is that this is open and available to you, right from your front door. Go outside, think outside the box. Look at your surroundings with an open mind and see what you can come up with. Whether it's a free weekend, a week-long holiday or a journey spanning years – get out there and do something different – we'll guarantee you'll find an adventure you'll never forget.
**Due to the Coronavirus our expedition has been temporarily postponed. We're ready and waiting for international borders to reopen!**​
We'd still seriously love for you to join the journey – sign up to our mailing list to keep up with our progress and check out our latest adventures and experiences!
Biking, Hiking, Swimming and Climbing All the Way to India – the Ethical Adventure Expedition 2020
If there's one thing life has taught us, it's that you don't know what's around the corner. You've got to make the most of life by making the most of every day. For us, that's investing 100% in experiences rather than objects. The memories from this journey will be ours forever but the objects we surround ourselves with are just borrowed and won't matter when our time is up. Life is precious, so let's use it wisely and have a positive impact along the way.
This expedition is going to pretty damn epic but as well as being the ride-of-a-lifetime we hope it can help motivate some awesomeness too. If it can inspire even one person to spend more time outside or embark on an ethical adventure we'll consider it a success!
Keep exploring…