Tried and tested hacks after years and years of camping in the rain!
---
If you're planning a big camping trip (or you're already on one and are panicking because the heavens have opened) rain can seem like your nemesis. But it doesn't have to be.
Sure, it's a learning curve and it will change your experience, but it doesn't have to be for the worse.
With a little forwards planning, the right gear choices and actions outside, you can shrug it off and embrace your rainy camping session. The pitter-patter of rain on your tent canvas might even become a welcome sound.
In this article, we'll be sharing all our tips for tent camping in the rain (if you're camping in a van, you've already got a nice metal shelter to keep you dry).
It's everything we've picked up from years and years of backpacking, bike touring and camping in the UK, which has got its rainy reputation for a reason!
Keep reading to find out:
This article may contain affiliate links, they will never cost you more money but helps Veggie Vagabonds keep making content like this – thank you!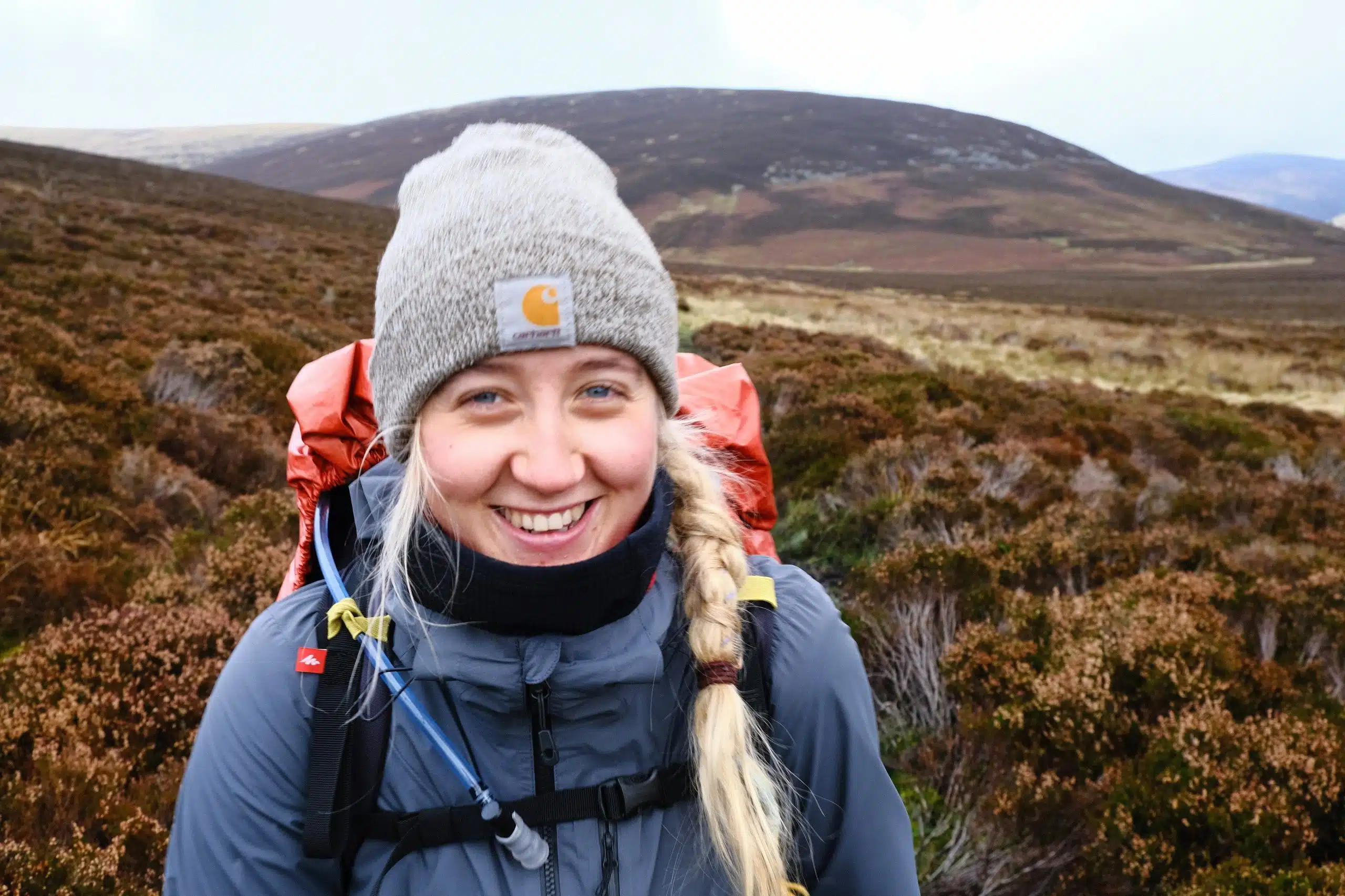 Before we get into things…
Unless you're fortunate enough to live somewhere with constantly blue skies and predictable weather, eventually you'll get some rain on ya camps.
To be completely honest, it does change things quite a bit. Even with the best waterproof tent (more on this below), you'll probably get a little wet going in and out of the tent, maybe you'll feel a bit cramped and might have to reassess certain elements of your adventure.
The key is to prepare properly so you can embrace it.
With the right prep, you quickly realise wet periods are totally worth it in the grand scheme of outdoor trips.
And there are some actual perks to camping in the rain too:
Part 1. Preparing for camping in wet weather & rainy outdoor trips
If you know that rain is likely, some of the most important steps come from your preparation before you leave. This is particularly important if you're heading into remote landscapes where picking up spares, seeking shelter, curtailing the trip etc. might not be so easy.
Numero Uno: Check the forecast
This way you'll know if it actually will be rainy, how rainy it will be, in what areas/on what days etc. We like to use Windy App and Met Office for the UK.
Forecasts can be wrong or change, but this will give you a rough idea of what to plan for. A weekend camp with a short period of light rain will be very different to a whole 72-hour deluge!
#2. Make any adjustments to your trip
This doesn't mean cancel, but if there's very heavy rain forecast, you might want to change things up a bit.
In prolonged heavy rain, camping on high ground could be colder and more intense. Valleys, canyons and water sources can also be dangerous to camp near in case of flooding. In heavy rain, perhaps avoid spending nights in places like this.
#3. Compensate for the rain
Everything takes a bit more time in the rain. Whether that's cooking, making and breaking camp or hiking/biking/rafting your way to it.
If you're hiking in the rain, cycling or on any other type of outdoor trip, you probably won't be able to cover as much ground. Plan your camping spots a little closer so you'll definitely reach them.
#4. Check over all of your gear
In sour weather, you want your gear to be in the best possible condition.
Make sure your tent is top nick and isn't damaged. Also make sure all of your wet weather outdoor gear is in a good state too. Our guide to waterproofing your hiking boots can with boots.
We'll get onto a full list of what to bring camping in the rain below
#5. Think about evac points
It's always good to think about easy exit points in case the weather gets really wild.
That means if you see there is seriously heavy rain on one night, try to time the trip so that's NOT the night you're in the middle of nowhere and days from some shelter. It's not always possible, and if you pick the right wild camping spot you should be fine, but it's something to consider.
---
Like this article? Sign up to our mailing list for plenty more ethical adventure fodder straight to your inbox!
---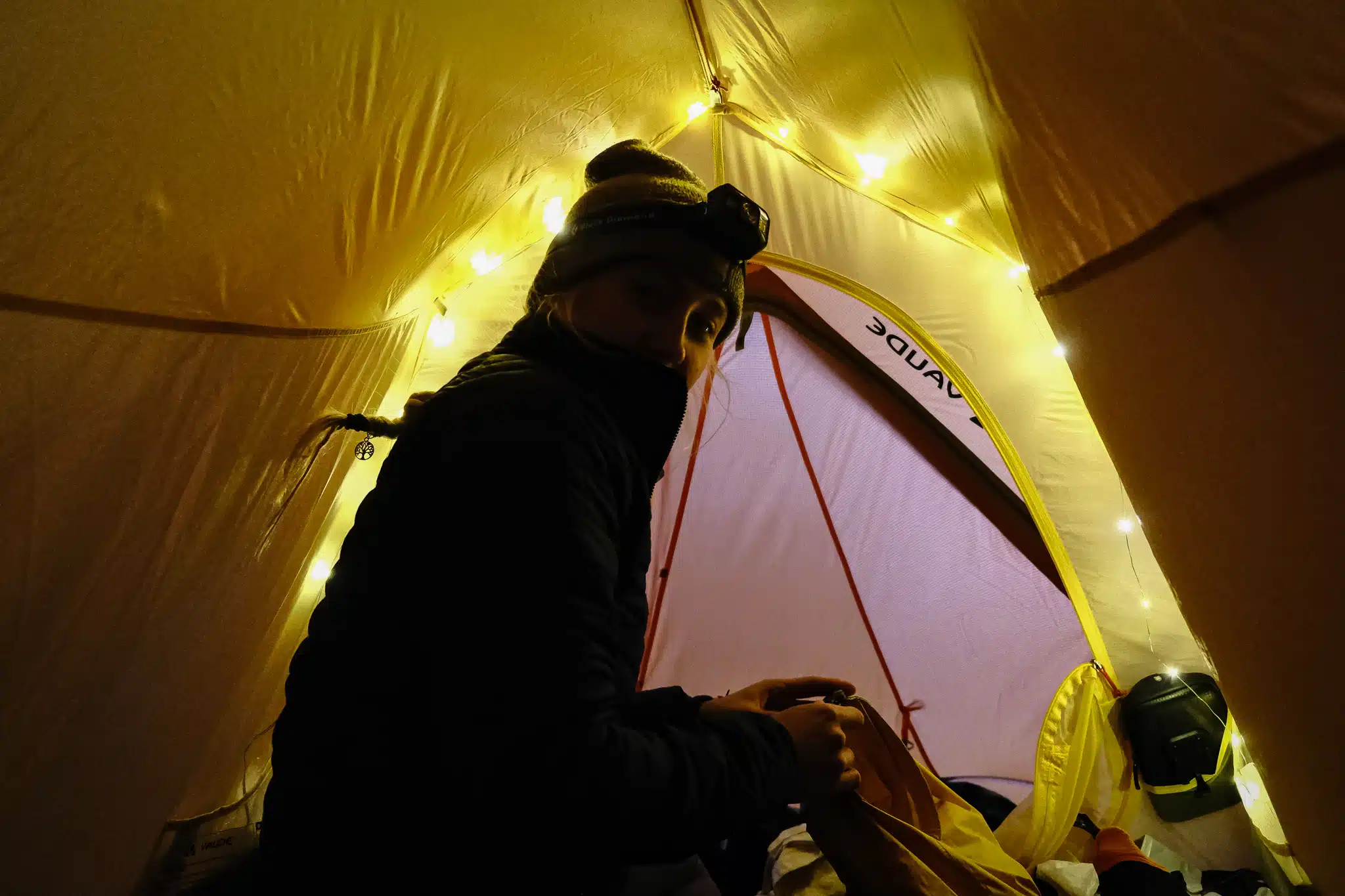 Part 2. What to take camping in the rain & gear tips
In the rain, your equipment really matters. Even a light shower can take its toll if you've got the wrong kit.
We'll start with some essentials for your rainy camping packing list, then share some additional tips.
#6. Clothing essentials to bring camping in the rain
It's always good to have some comfortable camping clothing for in the tent and waterproof clothing you can easily put on if you're nipping in and out of the tent.
Make sure to wear layers, rather than just having one heavy layer. If it gets wet, then you're stuffed.
These items are wise for most types of outdoor camping trips:
#7. Tips for picking the best tent for heavy rain
There are lots of ace camping tents for rain, but it's not always so easy picking the right one. This isn't helped by all the different jargon to decipher and marketing ploys to sift through.
It's also worth mentioning that no matter the quality, you'll never find completely rain proof tents. Some tents can withstand much more rain, but it's also about proper tent maintenance and incorporating the right tips outside (which you'll find below).
Still, these are some important tent features to look out for: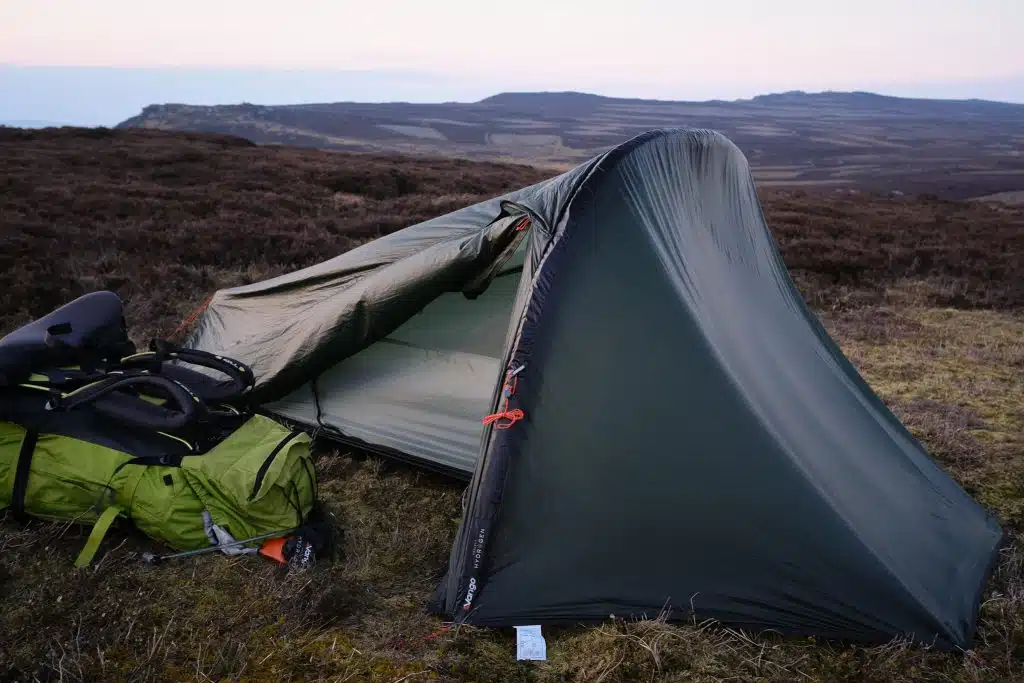 Extra things to take camping in the rain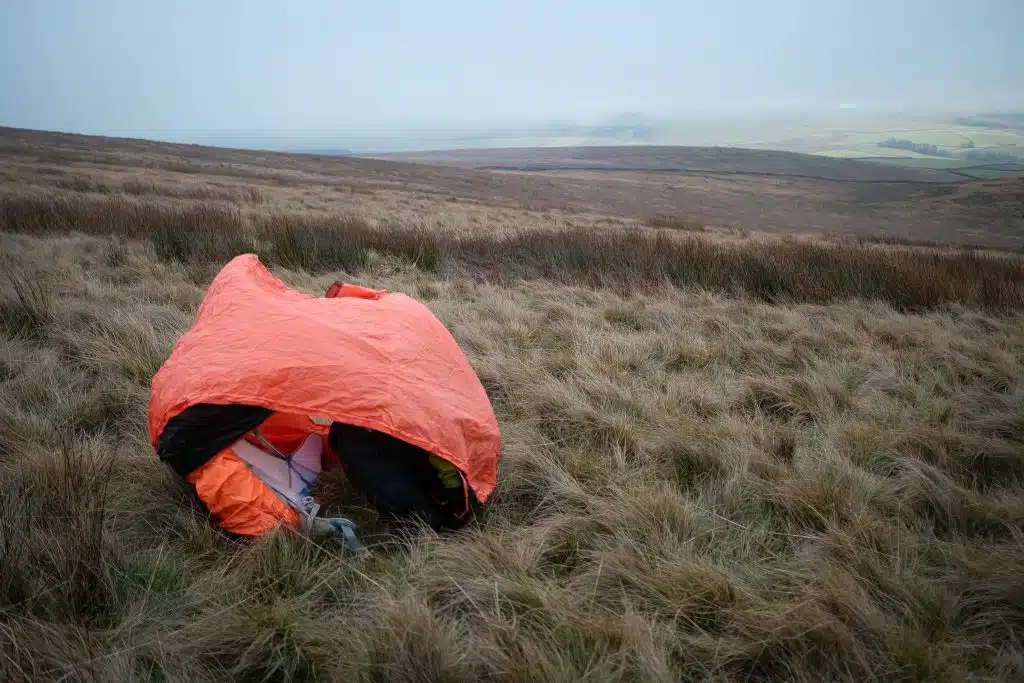 More rainy camping content to explore later
Part 3. Wet weather camping hacks for once you're out in the wild
#8. Pick the right location
In heavy rain, you should try to avoid camping in high exposed places, near rivers or water sources, in valleys or canyons. Avoid boggy spots or dips in the ground where water can accumulate too.
Trees can give good shelter, just make sure it isn't too windy. Manmade structures, like farming buildings, walls, bridges etc. can also be a good idea.
Lastly, think about where the rain is coming from. If there's a heavy wind, try and find somewhere that can help to shelter you from it, facing your tent so it can maintain the most strength.
If you're camping in a campsite, you might also want to pick a pitch that is close to toilets, showers or communal areas.
#9. Pitch the tent properly
When it's raining hard, it's a natural reaction to pitch as quickly as possible and just jump inside. But, this can backfire.
Take the time to pitch the tent as best as possible, with the tent materials taught and the guide ropes pitched too. This will help you stay dry inside and is DEFINITELY worth the extra time.
#10. Don't press the inner against the fly
Whether it's from rain or condensation, the outside of the tent fly will be wet. If you press the inner tent – which won't be waterproof – against the fly, it'll get wet too. The less you can press the inner against the fly, the drier you'll stay.
#11. Take off wet layers before coming into the inner section of the tent
Pretty simple: take off wet layers in the covered porch or vestibule before coming into the tent inner. The inner should be your dry haven!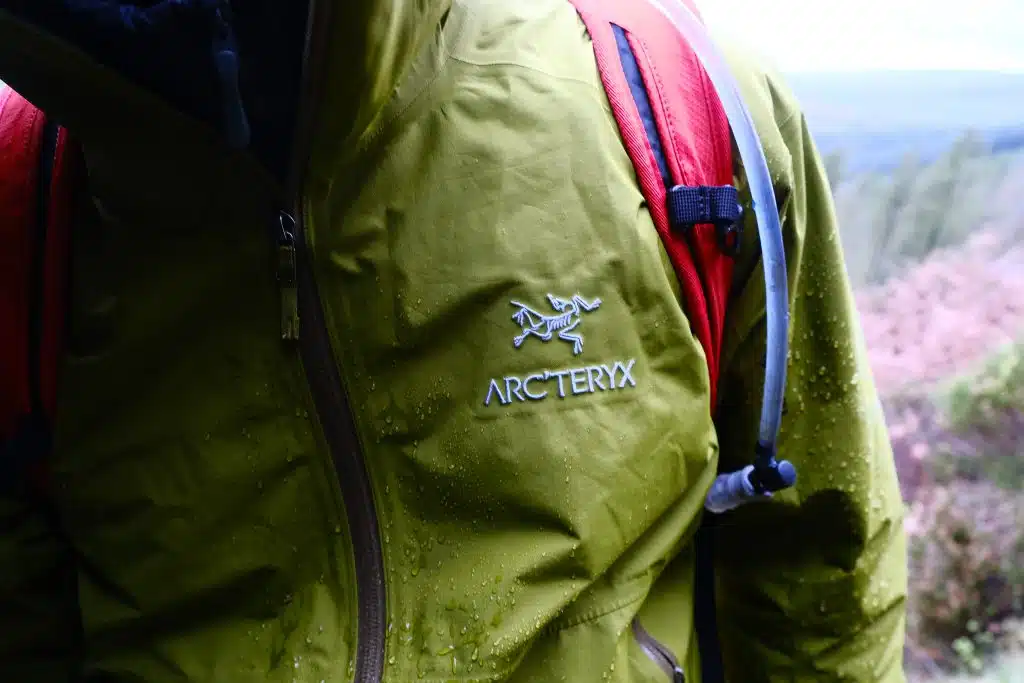 #12. Keep waterproofs easily accessible
It's a good idea to keep your shoes and waterproof layers easily accessible. This means, if you need to leave the tent, they'll be on hand to quickly get on.
It might seem counterintuitive, but you want to keep tent doors or flaps partial open to allow airflow. You don't want to let water in, but you also need to allow condensation to escape.
#14. Keep your tent organised
If you're going to be spending a lot of time in the tent, you'll want it fairly organised so you don't feel too cramped. It'll also mean you'll be able to find things easier and not have to sift through all your gear. This is annoying at the best of times but cooped up in a rainy tent is even worse.
#15. Get everything packed inside the tent so you can get on the move quickly
When it comes to leaving, try and get everything done inside the tent before going out into the rain. If you do it right, you'll just need to put your shoes on and pack down the tent.
#16. If you see rain clouds coming, pack the tent up quick!
Packing the tent up in the rain is no fun. Neither is taking out a wet tent at the end of the day.
If it's dry and you see rain clouds rolling in, it's worth breaking camp sooner than planned to keep the tent dry.
#17. Pack the tent inner separately to the fly
If you didn't manage to pack up before the rain, it's best to separate the tent inner and the wet fly.
Put the fly into the tent bag, then the inner into a plastic bag before putting it into the tent bag. When it comes to pitching next, you'll have a wet flysheet but a dry inner – and that's the bit that really matters!
#18. Dry your tent on the move
Depending on your trip and whether it's dry during the day, you can attach your tent materials to your rucksack/bike/bags to let it dry during the day. Even in cool weather, if it's dry and there's a breeze, it'll dry pretty quick.
If you don't fancy doing this on the move, you could just do it when you stop for breaks. Leave the tent drying in the sun and you'll appreciate it when it's time to make camp later.
#19. Avoid drying a tent in front of a fire or on radiators
Tents are made from thin, synthetic materials that are easily damaged. Nowadays, most tents are non-flammable but open fires or hot radiators can still ruin the materials, waterproofing and sealant.
Dry with care!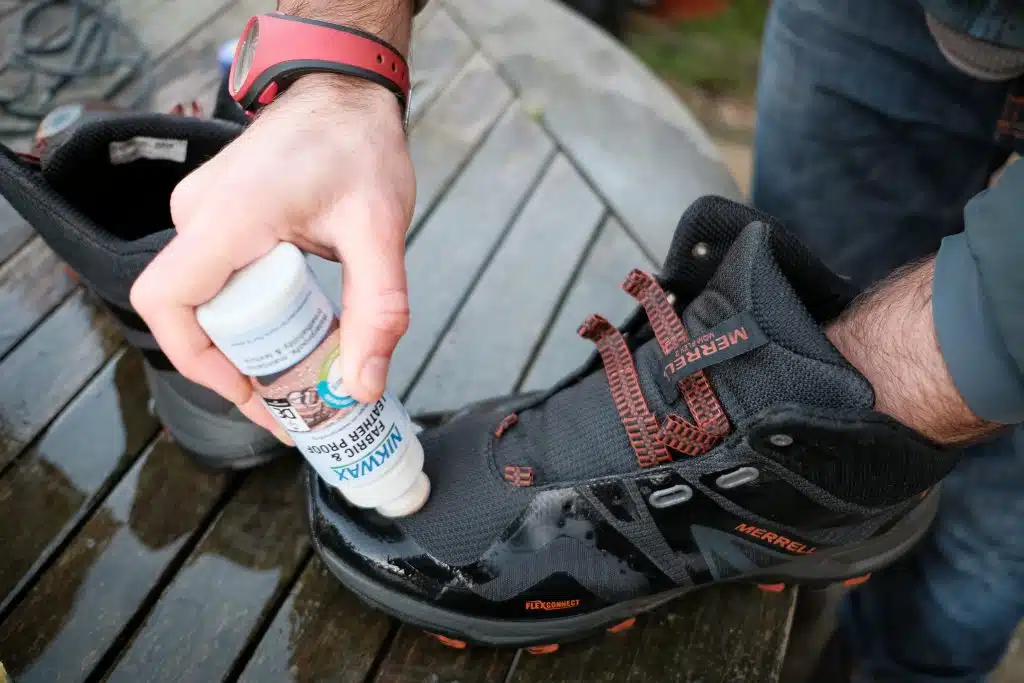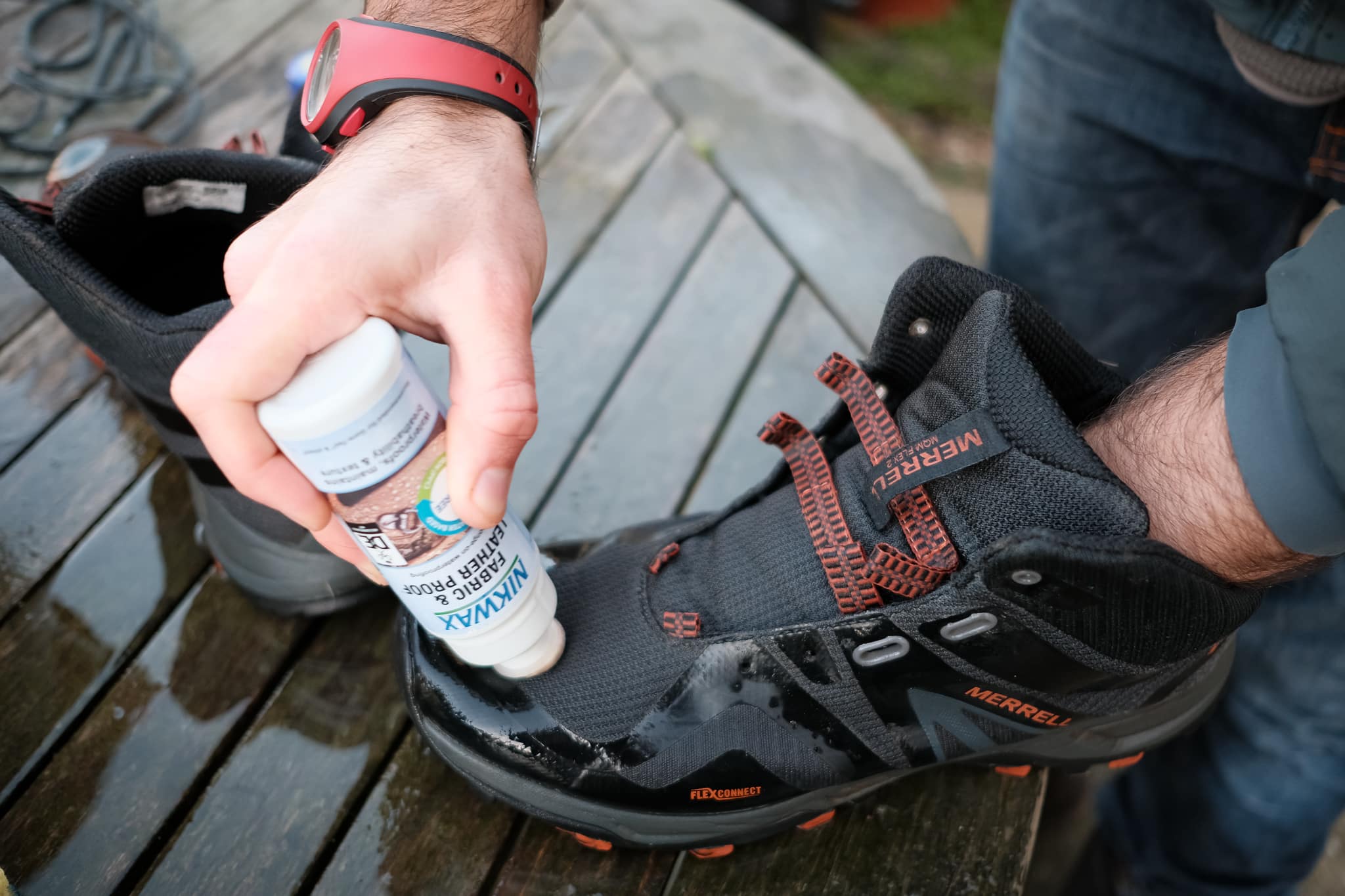 Part 4. Are there any important wild camping tips for wet weather?
Whilst there aren't many different tips for wild camping in the rain, it's more that all of the tips above become more important.
When you're planning on camping in wild and remote areas, make sure to:
Part 5. What to do post rainy camp?
The key thing is to dry the tent out and give it some TLC.
When drying a tent, avoid radiators and fires (mentioned above) and hang it in a well-ventilated room or outside. At the same time, you don't want to leave it in direct sunlight for a prolonged period either.
To keep its weather protection strong, think about re-waterproofing your tent, reapplying sealant and efficiently cleaning it.
This will help keep you dry and give the tent a longer lease of life – crucial for eco-friendly campers!
We hope this guide has been helpful. If you're looking for any other advice or have some of your own rain camping tips to share, drop a comment at the bottom!