Camping in the wild is legal in more places than you might think!
---
Wild camping conjures up visions of spectacular sunsets and starry nightscapes. A warm glowing light emanating from a neon tent pitched atop a mountain summit. Long, unforgettable days pushing into wilderness areas and finding the perfect camping spot nestled amongst nature.
Camping in the wild is the shared dream of many dedicated trekkers longing for remote trails and peaceful seclusion. It is a true escape where all you need is your pack, the trail, and no one else for miles.
Organized by continent, with one must-do trail suggestion per destination. Here is a short bucket list of countries where you can wild camp to your heart's content.
Jump ahead to:
Just in case… what is wild camping?
Wild camping, rural camping, freedom camping, free camping, bivouac camping, dispersed camping, backcountry camping…
It's got a bunch of different names depending on where you are in the world.
They're all talking about camping in tents/hammocks/bivvies/tarps outside of campsites, in the wild, national parks and public lands.
In many countries, camping in the wild is not legal and instead has to be done in designated camping areas.
This post is all about sharing the countries where wild camping is legal for tents/hammocks/bivvies
The best wild camping destinations
EUROPE
Wild Camping in Scotland
Legal: Yes
The Land Reform Act of 2003 gives public access rights to hikers and campers along many of Scotland's trails and public land. While you are free to pitch your tent in most places, there are a few restrictions.
Restrictions:
Do not stay in one place for more than three nights
Do not camp in large groups
Follow the leave no trace principles (details at the bottom of the article)
Do not camp near buildings or animal enclosures
Use a camp stove (no campfires unless otherwise indicated)
Make yourself aware of any seasonal bylaws
Some areas require a permit, such as Loch Lomond and Trossachs National Park.
Suggested Trail: West Highland Way
Stretching 152 km (95 miles), the West Highland Way (WHW) is the first of Scotland's designated long-distance trails.
It is most often travelled South to North starting in Milngavie (pronounced Mul-guy) and finishing in Fort William. While camping in the wild along this route is a Scottish tradition, some areas are only allowed in a season and with a permit.
Check here for more tips about camping wild in Scotland.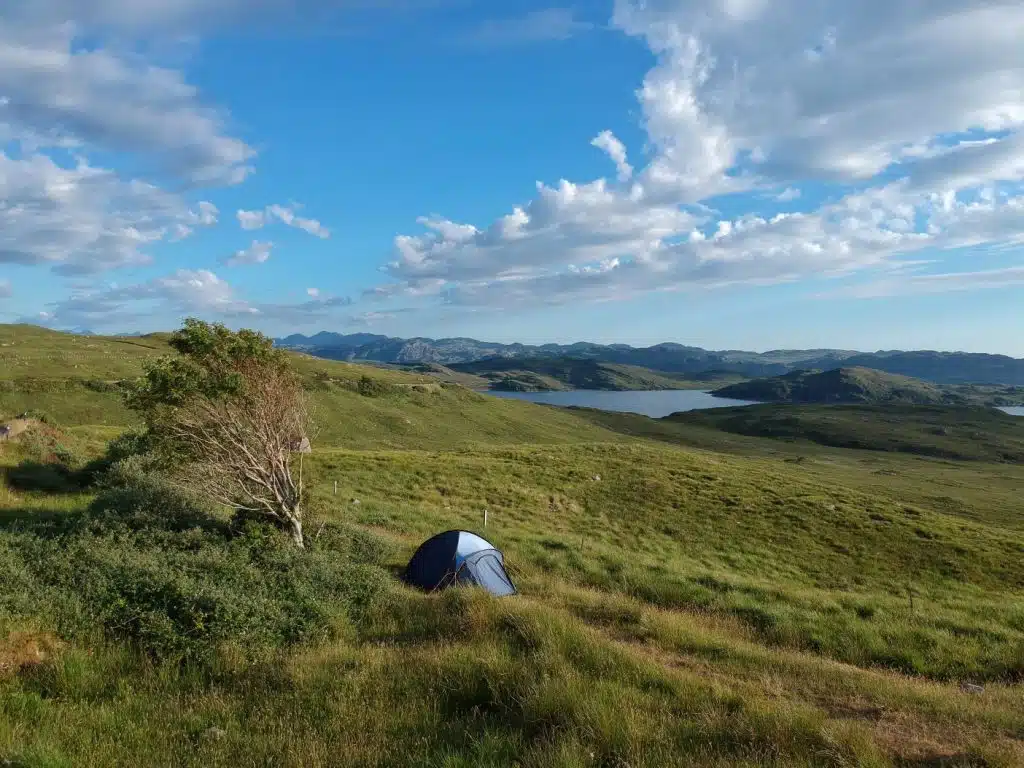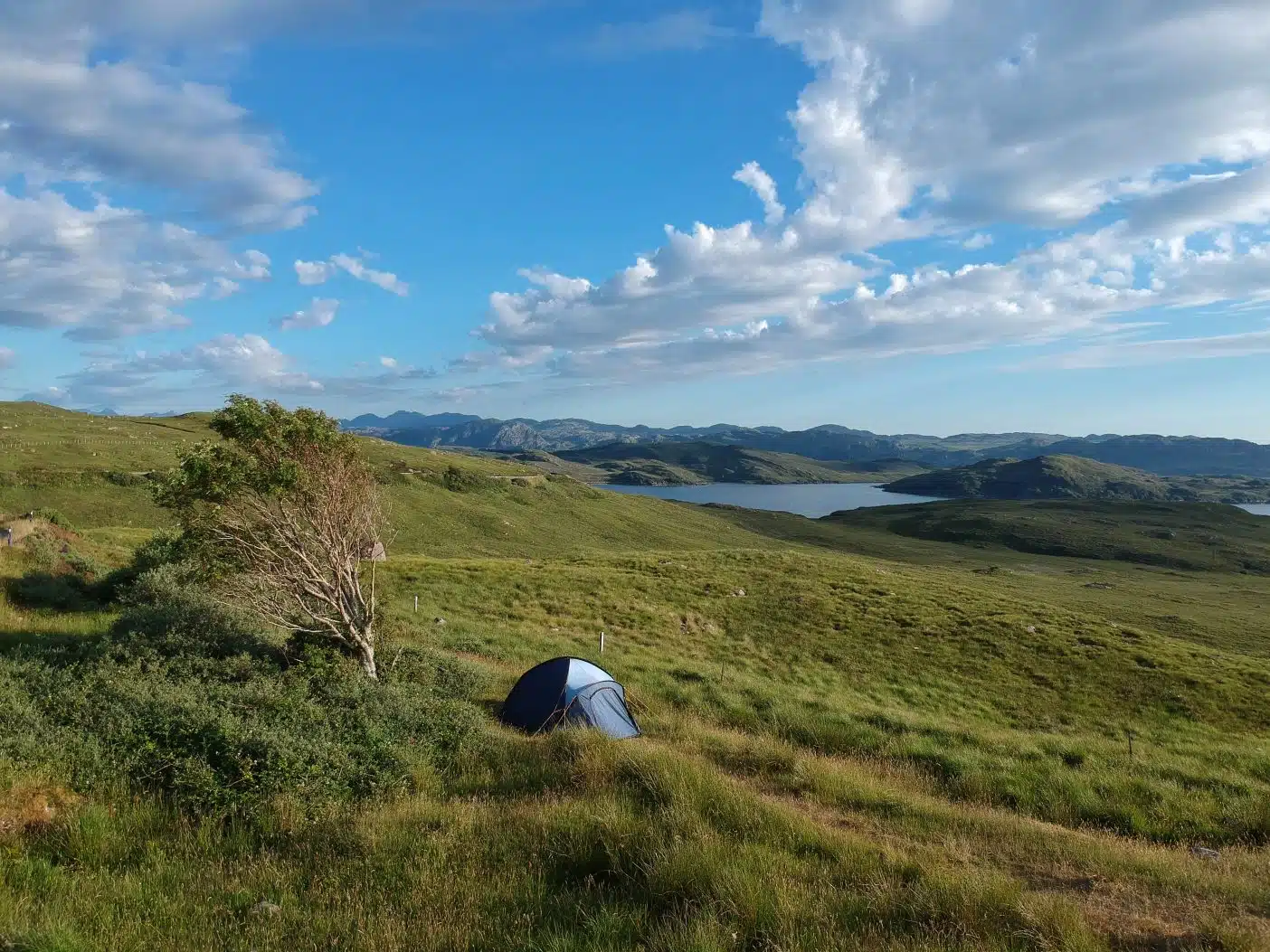 ---
Wild camping in England
Legal: Yes, in Dartmoor
Whilst camping wild in England is very popular, it is not legal… besides Dartmoor. But in Dartmoor National Park, as long as you can carry everything in a backpack, are respectful and are in no bigger than a small group, wild camping is welcomed.
Restrictions:
Stick to areas of open moorland
Stay away from roads or settlements
Follow leave no trace steps
Have enough outdoor experience to stay safe
Use their interactive map for guidance on accepted locations
Suggested Trail: The Two Moors Way
A 110-mile hiking trail that takes you right through the heart of Devon, from Dartmoor National Park to Exmoor National Park in Somerset and finally the coastline.
This is a stunning trail, and though wild camping is not legal across the whole of it, you pass right through the heart of Dartmoor where it is permitted.
For more adventure content and outdoor inspiration, be sure to sign up for our mailing list below!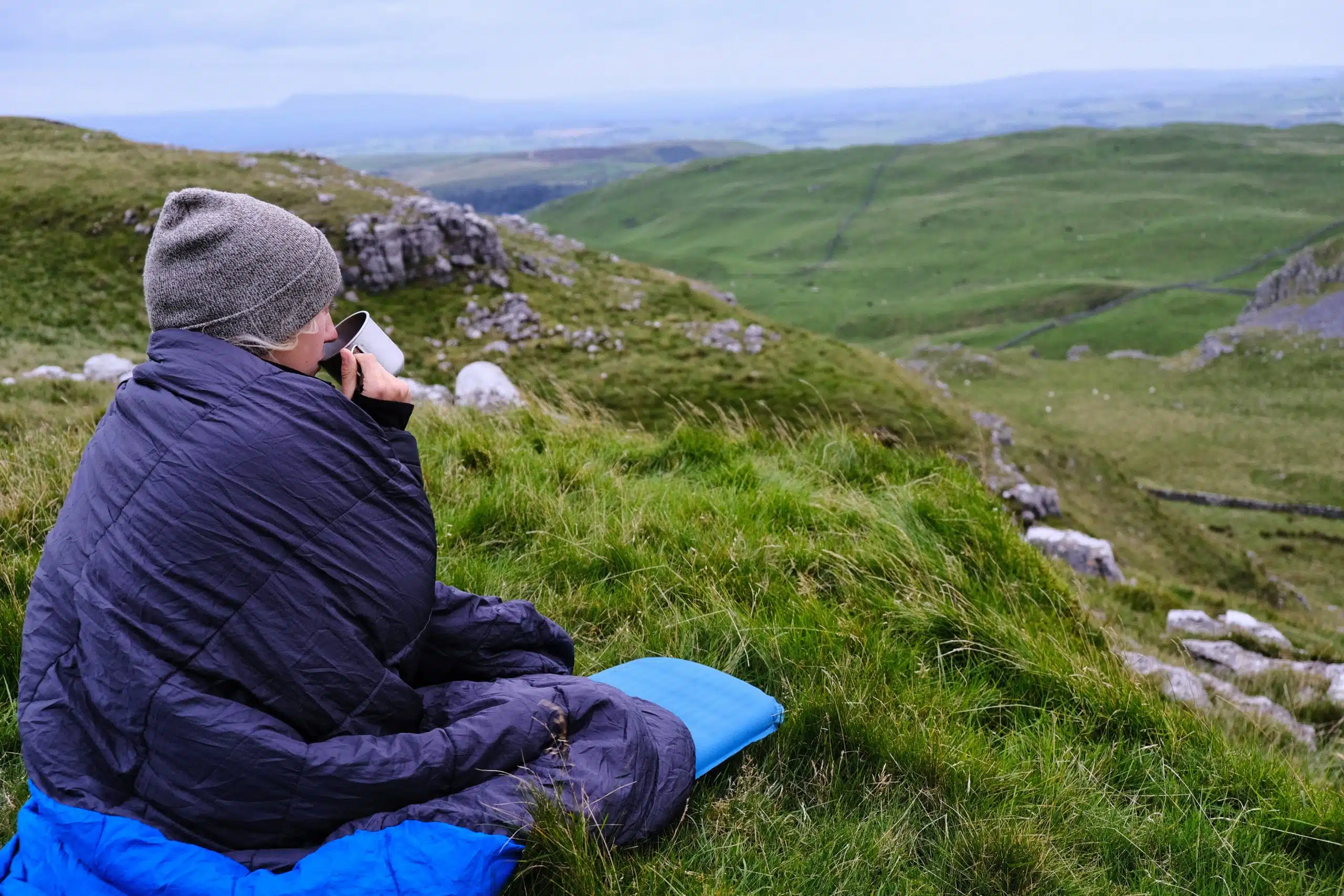 ---
Wild camping in Estonia
Legal: Yes
Estonia is another country with a Right to Roam law. This law, also called the Everyman law, grants people the right to access nature freely. Although this right is codified into law in Estonia, there are restrictions.
Restrictions:
Stay out of fenced and clearly marked private land
Do not stay longer than a few nights
Follow leave no trace principals
Camp near trails
Keep your campsite quiet
Suggested Trail: Baltic Coast Hiking Trail
This coastal trail is new and exciting as it spans 620km (385.25 miles) along the Baltic Coast. The Estonian Section can be traveled point-to-point from either Ikla or Tallin. There is also the option to do this hike in segments.
This trail wanders through beautiful seaside and forest settings where you can fall asleep to the sound of lapping waves one night and gentle winds blowing through the trees the next.
---
Wild camping in Norway
Legal – Yes
Scandinavian countries are famous worldwide for their freedom to roam laws. A little caution, though. The laws can differ from country to country, so it is best to familiarize yourself with laws about your destination.
Restrictions:
Maximum stay of two nights unless you have permission to stay longer from the landowner
No campfires between April and September
Stay out of fenced farming areas during planting season (you can usually have access to those areas from October 15th to April 30th.
Suggested Trail: Osterdalen Path – AKA – The Pilgrim Trail
The Pilgrim Trail takes you from Tynset to Trondheim, following 243.2km (151 miles) of a sometimes gentle and sometimes rugged path. A section of this trail wanders through Forollhogna National Park, home to Norway's largest reindeer population.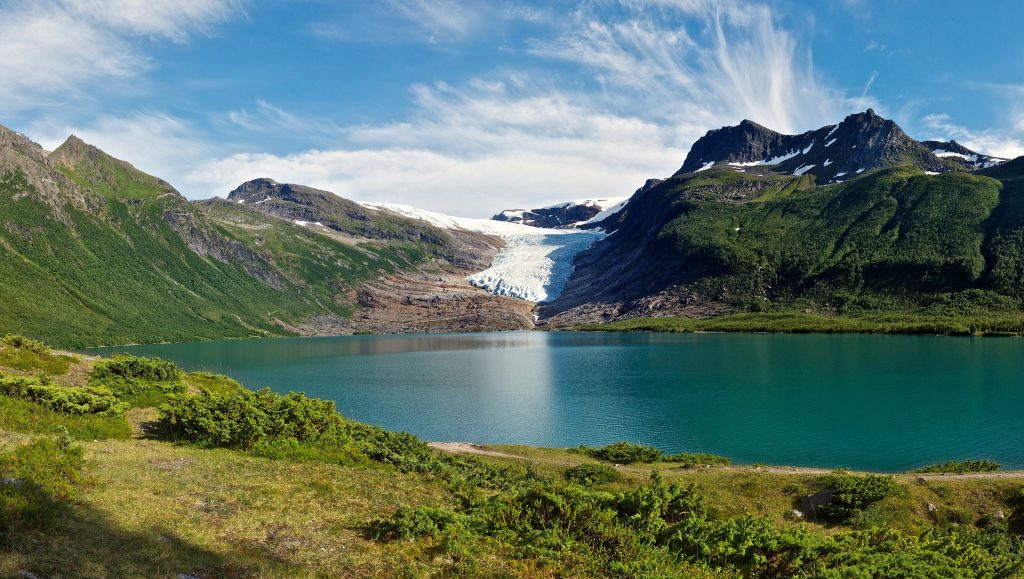 ---
NORTH AMERICA
Wild camping in Canada
Legal: Yes
While wild camping is legal in Canada, there are no right-to-access laws. Wild camping is considered more of a privilege than a right, although legal on Crown Land (government-owned).
To Canadians, camping in the wild entails NOT staying in a national, provincial, or privately-owned campground. You may find places along trails that provide rustic washrooms or go into the backcountry where there are little to no facilities.
Also, Canada is a huge country. Restrictions may vary from province to province.
Restrictions:
No camping on private property or owned land
Respect wildlife
Be aware of seasonal differences like hunting season
Check for fire bans
Follow leave no trace principals
Some trails may require a permit
Suggested Trail: The Sunshine Coast Trail
The Sunshine coast trail is a point-to-point or, in this case, a hut-to-hut trail that extends 157.7km (98 miles) from Sarah Point in Desolation Sound to Saltery Bay in Powell River, BC. It is Canada's longest hut-to-hut trail. You can wild camp anywhere along it.
No permits are required. Just be prepared to bear, hang your food and carry bear spray as this part of British Columbia's Sunshine Coast, home to wolves, cougars, black and grizzly bears!
---
Wild camping in the United States
Legal – Yes
The United States has similar wild camping rules to their neighbors in the great white north. The US term for camping in the wild is dispersed camping. It is permitted on BLM lands (Bureau of Land Management), WMA (Wildlife Management Areas), national grasslands, and state forests. It is free, often remote, and may have some restrictions.
Restrictions:
Sensitive habitats and ecological areas
Where signs say NO CAMPING
Not on private property
No more than 14 days in one area
150 feet away from roadways and 100 feet away from water sources
Follow leave no trace rules
Respect wildlife
Recommended Trail: The Hayduke Trail
The Hayduke Trail is one for the experienced hiker. The 1281km (812 miles) of this desert trail winds its way through Arizona and Utah. The full length of the trail passes through several national parks and does require a FREE permit.
---
SOUTH AMERICA
Wild camping in Argentina
Legal: Yes
Camping wild in Argentina is something of a national pastime. The country's only restricted area is on the Peninsula Valdez as it is a UNESCO World Heritage site. You might be hard-pressed to find any amenities along your route, except for an occasional rustic latrine.
Suggested Trail: Huemul Circuit
The Huemul Circuit is not a trail for the faint of heart. This trek through the Patagonia area of Argentina involves a full set of adventuring skills. Part of your route will cross two rivers, for which you will need a harness and zipline.
Taking on this hike requires you to watch a safety video while registering yourself at the park information centre. The full route will take you approximately four strenuous days. However, this will be a trip like no other as you fall asleep to the sound of a glacier shedding ice.
---
EXTRAS
Wild camping in New Zealand
Legal: Yes, in some areas
What we know as wild camping is generally called freedom camping in New Zealand: the possibility to pull up anywhere and pitch a tent immersed in the wild. Though it is legal, there are some details to be aware of.
There are different rules for camping on council land as well as camping on DOC (Department of Conservation) land. Many provide free camping spots or zones but you'll need to check for each area.
Restrictions:
Dispose of rubbish properly
Keep the land clean
Respect the environment
Get rid of human waste (more info below)
The Rankers Free Camping App can be a good way of finding legal spots in NZ easily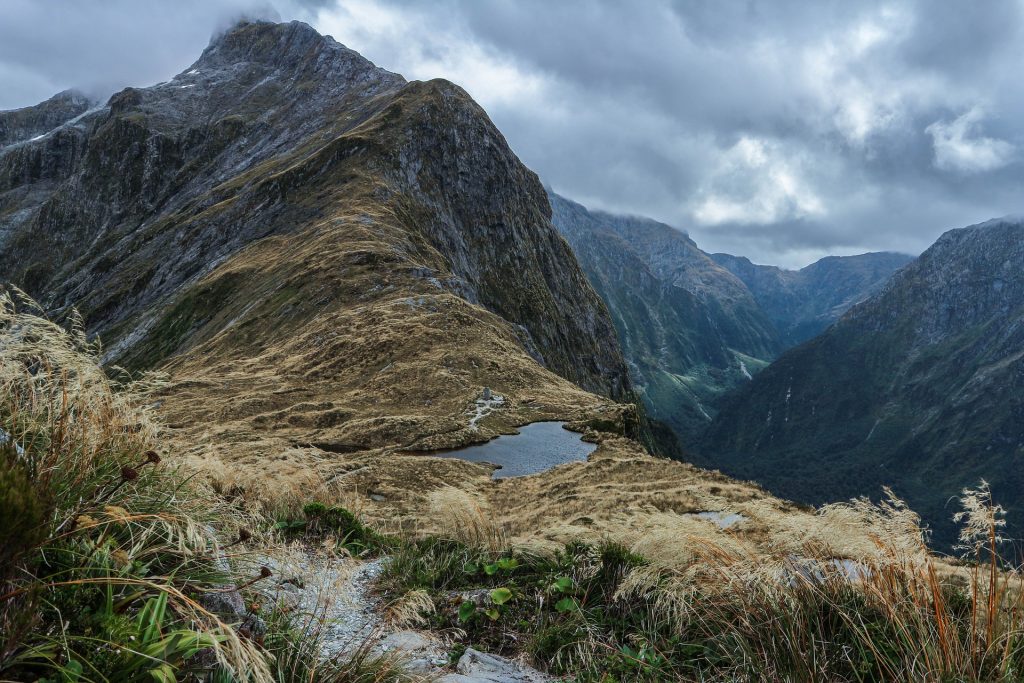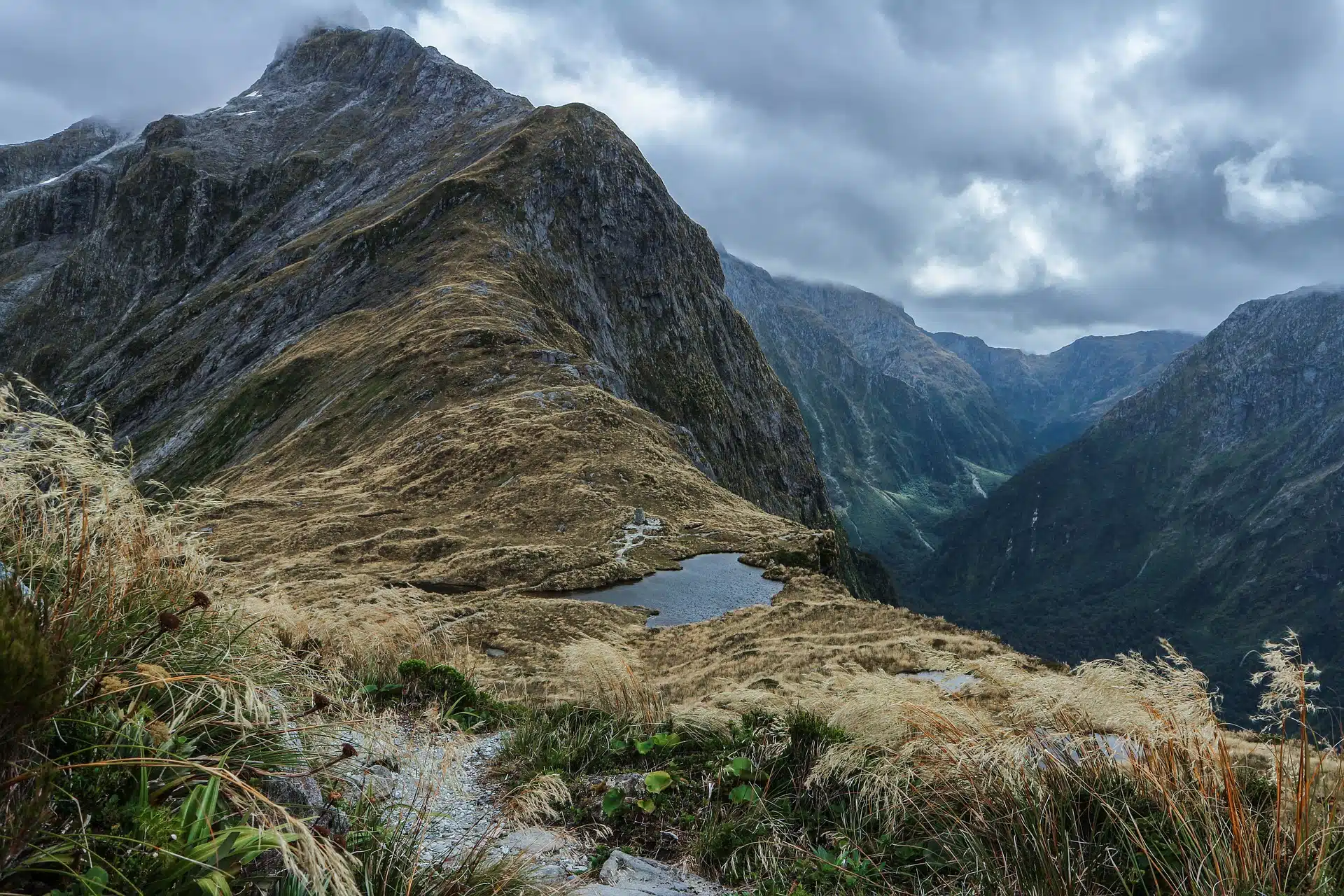 ---
Wild camping in Israel
Legal: No*
Whilst it is not legal to camp anywhere in Israel, their freecamping sites might tick the boxes. These are designated camping areas that are often wild, free and without any facilities. It's a 'nearly wild camping experience' you'll find in national forests, deserts and coastal areas.
Restrictions:
Leave no trace
Only camp in the designated area
Only light fires in fire pits
Suggested trail: The Israel National Trail
If you want to take in the best of Israel, the National Trail is 683 miles long and covers the full length of the country. It's listed as National Geographic's top 20 epic multi-day hikes around the world!
---
Be a good guest & wild camping resources
Wild camping is a wonderful way to experience nature no matter what country you choose to pursue that dream. The key takeaway points are to respect the wild camping rules, laws, and cultures of the countries you visit. Be safe, be an advocate for the wilder places, walk softly and leave no trace.
And a quick note on leave no trace: it's more than just taking your toilet paper and human wastes – check out our LNT Guide for lots of useful tips.
The resources below can also help you:
Are there any other countries where wild camping is legal? Tell us in the comments!