Our favourite B Corportion outdoor companies and why we should support them
---
Being an ethical consumer is important business – but hard work.
It's clear we need to be more conscious of the impact we're having, though it's not always so easy to know the impact of the products we buy.
With the rise of fast fashion and knock-off, poor-quality items, the clothing industry is now one of the biggest polluters in the world. That mean's staying kitted out can have a ghastly hidden cost.
And for us outdoor lovers, it's particularly important: we use a lot of gear and work it to the bone. Plus, we're indebted to the landscapes that make our wild, muddy adventures possible.
Thankfully, new sustainable certifications mean it's real easy to see which companies are making ace products in a responsible way – for the environment, communities and employees. And the cream of the crop is a B Corp Certification (we'll explain properly a bit further down).
In this article, we've shared 11 awesome B Corp outdoor brands you can use to kit out your next adventure with a clear conscience.
This article may contain affiliate links, they will never cost you more money but helps Veggie Vagabonds keep making content like this – thank you!
What is a B Corp? B Corporation? What does it mean?
This is a certification to say a company has gone through lots of assessments and been given a B Corp certification.
This means it meets:
"The highest standards of verified social and environmental performance, public transparency, and legal accountability to balance profit and purpose. B Corps are accelerating a global culture shift to redefine success in business and build a more inclusive and sustainable economy."

B Corp
They then might be referred to as a B Corp company, B Corp-certified or just a B Corp.
The certification can be given to any retail shop, business or service provider, and is basically a quick and easy way for us consumers to know our money is going to an ethical company.
The B Corporation meaning is just the same as B Corp, just shortened, but we'll go for B Corp for the remainder of the article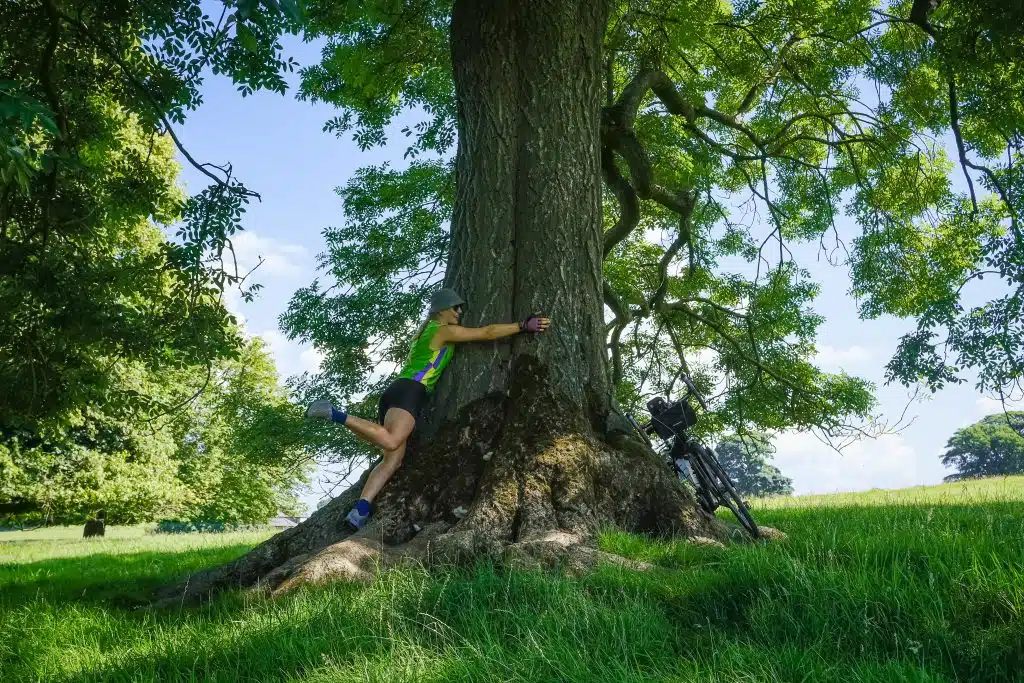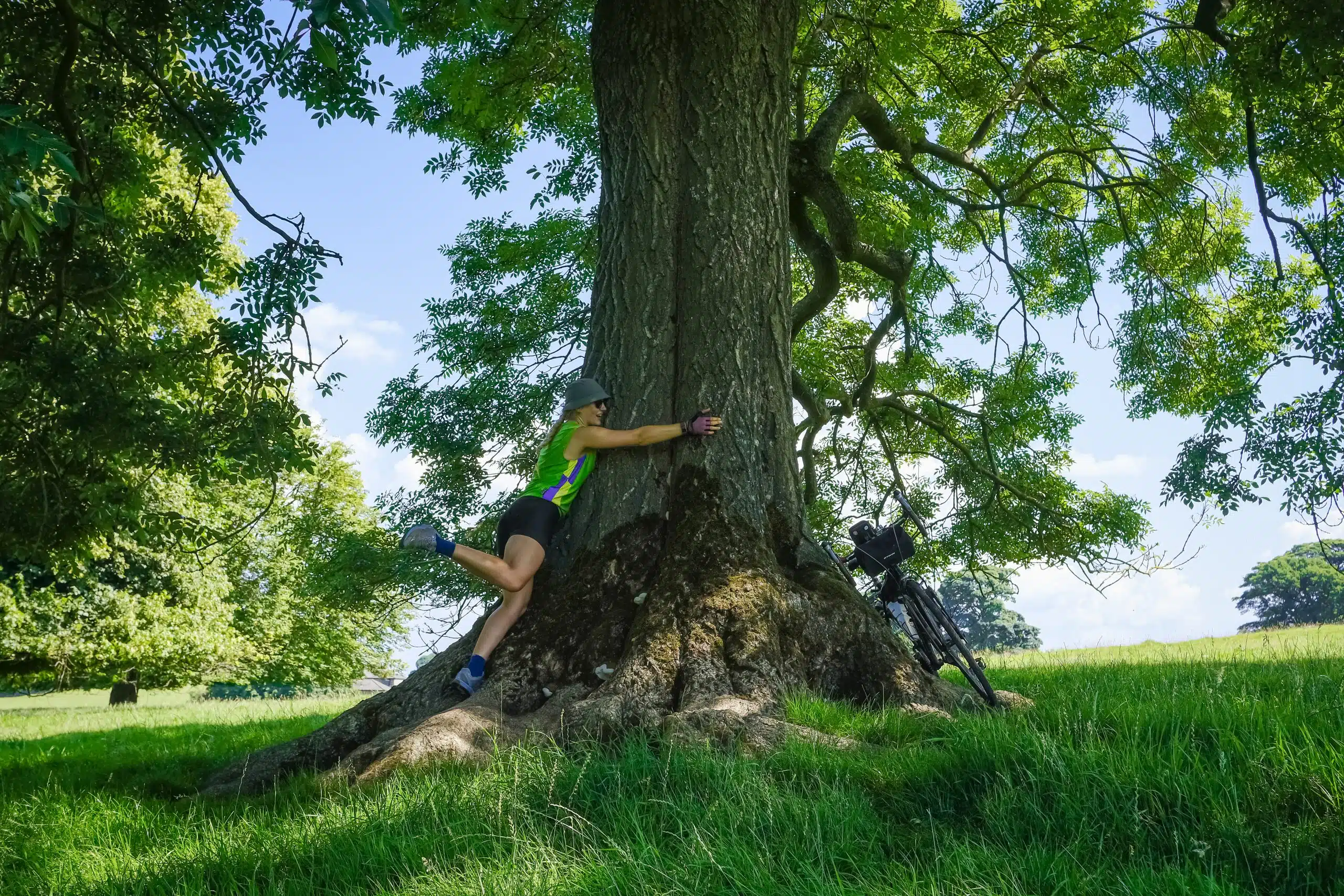 Why go for B Corp outdoor brands?
Whilst all your adventure kit does enable adventures, it also has the potential to cause a lot of havoc behind the scenes.
The clothing industry is the second biggest polluter in the world, thanks to worrying levels of water pollution and consumption, soil degradation, greenhouse gas emissions, habitat destruction and microplastic problems.
It's also one of the leading drivers behind modern-day slavery and unsafe working conditions.
And as the life of an outdoor freak requires heaps of gear, it's our responsibility to make sure it doesn't cause any suffering. Plus, the lifestyles we love, challenges we dig and experiences we crave are all dependent on the natural world. We have a vested interest in protecting it.
These are some of the benefits of opting for B Corp outdoor clothing companies:
Good Quality – Some of best outdoor companies are B Corp certified and it's good sign the products are built to last. One of the best ways to lower your carbon footprint is to shop sensibly and buy high quality gear that will stand the test of time, rather than cheap stuff you'll need to replace with each trip.
Environment – B Corps use more environmentally-friendly manufacturing methods, sustainable materials/chemical and typically use more recycled/post-consumer materials too.
Workers – Companies promote a fair and safe workplace with decent wages for workers.
Ethical initiatives – Many B Corp brands have their own ethical initiatives and charities they donate to. From environmental projects and tree replantation programs to recycling schemes and community development campaigns in poorer countries.
Transparency – A big feature of B Corps is that their business functions, supply chains and processes are transparent – no worries with nothing to hide!
It doesn't mean they're more expensive – Outdoor B Corp Brands are not automatically more expensive. We've actually found the gear to be competitively priced but longer lasting.
Outdoors for Good
At Veggie Vagabonds, we're beyond passionate about the power of the great outdoors. It's the most inspiring, epic, adaptable and awesome thing that's around us.
It's our big belief that people become more environmentally conscious the more time they spend outside. The more adventures the better!
It's a kick-ass cycle – you spend more time outside, you learn to appreciate it, you want to protect it and then you spend even more time outside.
But, you do gotta do things sustainably. These resources can help:
For more ethical adventure inspiration and outdoor resources, be sure to sign up for our mailing list below!
11 Awesome B Corp Brands for Adventure Lovers!
Alpkit
When: 2004
Where: UK
What: Reliable and no-nonsense hiking, biking, camping, climbing, swimming and running gear
Alpkit are one of the best new outdoor brands to come out of the UK.
They've won the respect of both the hardcore elite and weekend warriors by producing good quality outdoor gear for a decent price. Their products are quite clearly made by people who love adventure and understand what fellow adventure lovers want. Which, surprisingly, isn't always the case.
It's obvious sustainability is important for them and they're the first UK outdoor brand to publish a full and completely transparent sustainability report. On top of that, they have a successful recycling project, strongly promote the repair of goods and have ace working conditions.
Our product pick: the Tivaro 20 – a 20-litre bikepacking handlebar bag for only £34.
---
Burton
When: 1977
Where: Vermont, US
What: Sustainable snowboarding gear and snow products
One of the best and most respected snowboard manufacturers, making the slopes just a bit more sustainable.
Burton makes huge strides towards a fair workplace, promoting better wages, gender equality and they're accredited by the Fair Labour Association.
They are working towards 100% recyclable packaging and PFC-free DWR coating on all products.
Our product pick: The Women's Moondaze waterproof jacket – Bluesign-approved and using recycled materials, plus a funky design!
---
Rumpl
When: 2014
Where: San Francisco, USA
What: Super sustainable camping blankets
If you're looking for high-quality camping blankets produced in a sustainable way, Rumpl is your ticket. The idea spawned from the back of a van and was then bolstered by a successful crowdfunding campaign, now Rumpl blankets are getting worldwide acclaim.
Their Nanoloft synthetic camping quilt is made from 100% recycled materials and is completely vegan-friendly too. Each 1-person quilt uses 50 recycled plastic bottles, they donate 1% back to environmental causes and they are Climate Neutral Certified.
Our product pick: we have their 1-person Nanoloft Puffy Blanket and absolutely love it.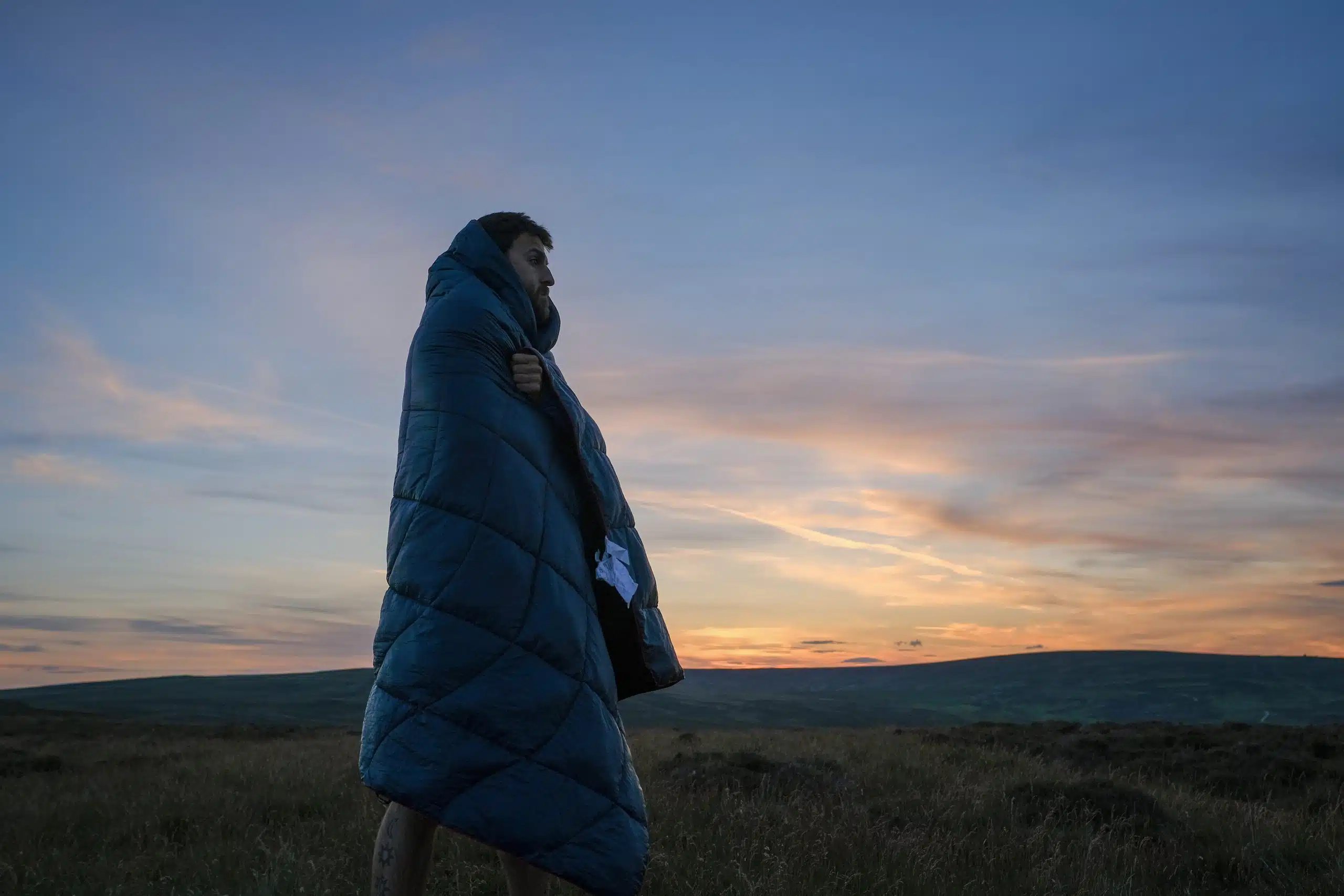 Finisterre
When: 2003
Where: Cornwall, UK
What: Trendy outdoor lifestyle clothing and gear
From its inception, Finisterre has always been ethically driven. Their motto is Product – Environment – People. You'll find really cool coastal-inspired clothing with a minimal look (and minimal impact too) for seaside strolls, ocean dips and weekend beach trips.
A lot of their efforts going into minimising waste and using recyclable packaging, utilising more eco-friendly materials and promoting product repairs.
Our product pick: Their wicked recycled waterproof duffel bags and backpacks.
---
Lifestraw
When: 1994
Where: Switzerland
What: Water filter solutions for the outdoors
Lifestraw produces water filters and purification systems to help clean water on your outdoor trips. This means you can utilise natural water sources – streams, rivers, lakes etc. – rather than buying bottles and creating single-use plastic waste.
It's also damn helpful to keep you hydrated too, as it's not always possible to find clean water in the wild.
Interestingly, these guys actually began as a humanitarian cause, helping to filter water in developing countries. Their products now also cater for adventure-seekers but their humanitarian work continues, distributing straw filters to disaster-hit communities after floods, earthquakes and droughts around the world.
Our product pick: The Lifestraw Personal Water Filter which can filter up to 4,000 litres of water.
---
Vivobarefoot
When: 2012
Where: UK
What: Eco-friendly barefoot shoes and minimal footwear
Vivobarefoot is a minimalist barefoot running company, who also make casual, hiking boots and swim/run options.
Their shoes have got quite a cult following and the barefoot design encourages your feet to move and step in a natural way, rather than with the constraints, cushioning and heel support of regular shoes.
To Reconnect People and Planet is their motto and they use lots of sustainably sourced materials and recycled plastic bottles. They also have a whole range of completely vegan shoe options too!
Our product pick: Primus Lite iii vegan barefoot trail shoe – a sleek-looking barefoot trainer.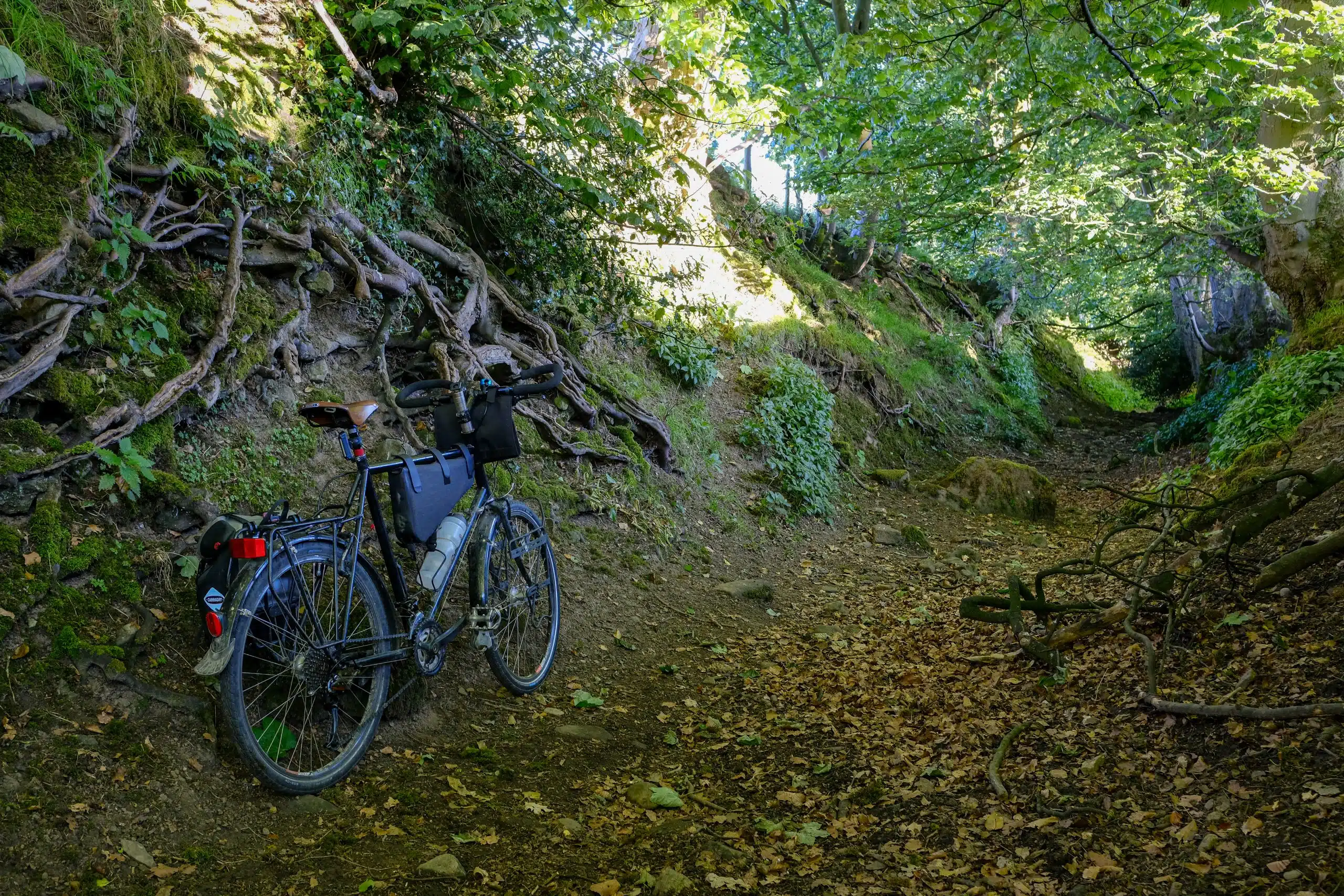 Kathmandu
When: 1977
Where: New Zealand
What: Eco-friendly adventure outdoor apparell and equipment
These guys make lots of simply designed outdoor clothing, backpacks and adventure wear at welcoming prices.
On the greener side of things, they've moved to 100% sustainable cotton, use lots of renewable and solar energy at their factories and have turned more than 30 million plastic bottles into recycled polyester materials.
Our product pick: The Heli Thermore Jacket – an eco-friendly synthetic insulated jacket that is completely vegan.
---
Tentree
When: 2012
Where: British Columbia
What: Earthy outdoor lifestyle clothing and accessories
For every one product you buy from Tentree, they will plant ten trees. AWESOME!
To this date, they have planted more than 60 million trees and hope to plant 1 billion by 2030. Considering trees are carbon converters, massive biodiversity promoters and a bunch of other great things, we'd say that's bloody good work.
They use a lot of sustainable materials – recycled polyester, hemp, organic cotton and Tencel – as well as going to big efforts in creating fair and safe workplaces.
Our product pick: InMotion leggings made from recycled polyester.
---
Save the Duck
When: 2012
Where: Italy
What: Fashionable outdoor-inspired clothing
Really glad to have been able to include a 100% vegan company in this list. They were PETA's 2019 Company of the Year and create lots of minimal clothing completely free of animal materials.
Though they have lots of wilderness-inspired clothing for every day, they also produce very high-quality mountain gear. Kuntal Joisher became the first vegan to climb Everest using 100% animal-free equipment, assisted by Save the Duck mountaineering suits.
Our product pick: Their Gwen fleece-lined synthetic insulated jacket.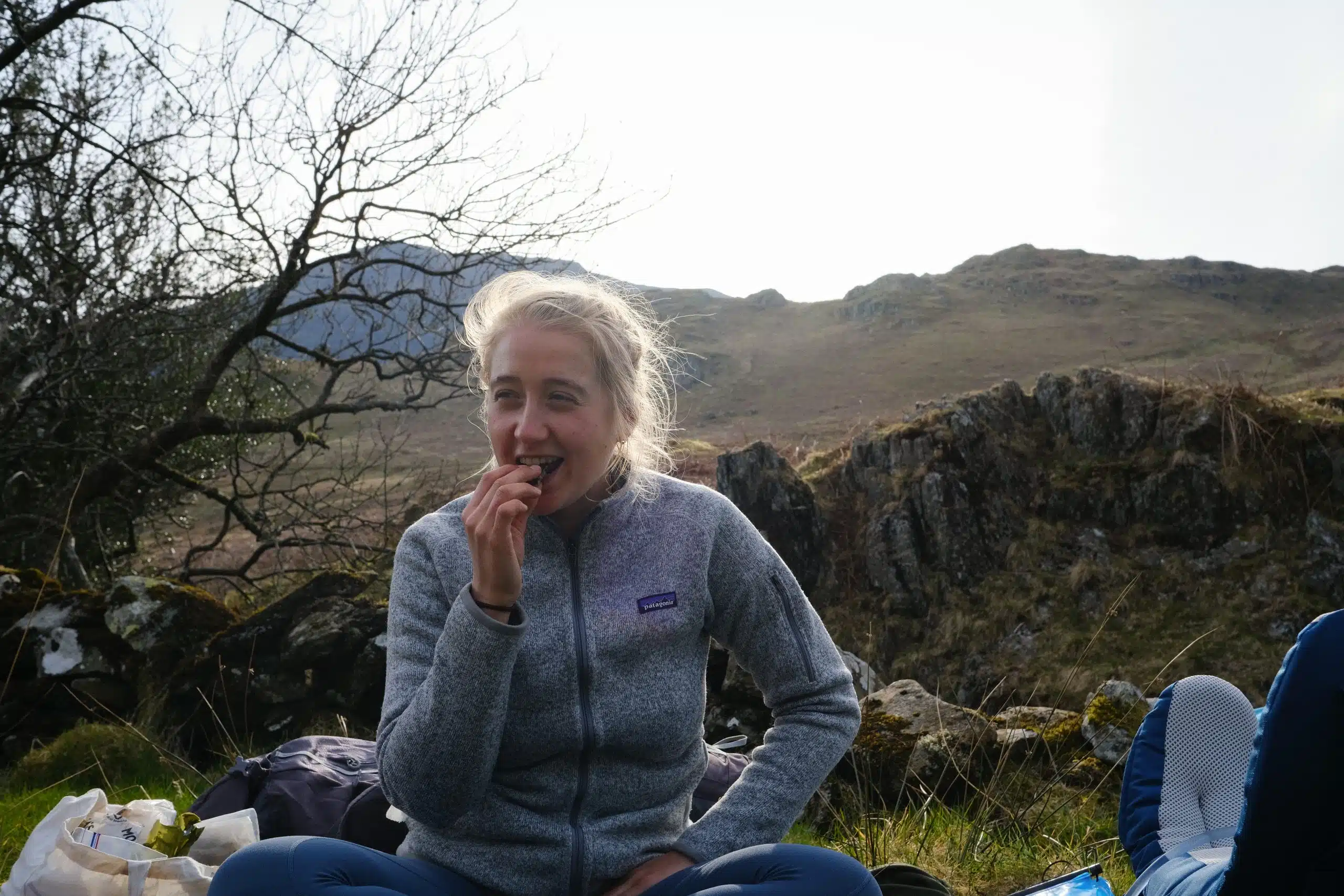 Patagonia
When: 1973
Where: California
What: A smorgasbord of equipment for every outdoor persuasion
Does Patagonia even need an introduction?
This company, founded by the legendary Yvon Chouinard, has led the way in terms of sustainable practices and ethical production.
You'll find outdoor gear for hiking, biking, camping, climbing, mountaineering, surfing, running… basically, if it's outdoor-based – they've got it.
Their environmental credentials go on for days, but most of all, I love that they pioneer considerate consumption and giving products a good and full life.
All of the cotton they use is organic, an impressive percentage of materials are recycled and they fix items for free, even holding workshops to teach people about gear maintenance.
Oh, and they've donated all of their Black Friday sales to environmental charities – nice work Patagonia!
Our product pick: The Better Sweater – super comfy and warm but made from 100% recycled materials.
---
Cotopaxi
When: 2014
Where: USA
What: Colourful outdoor gear with a story
I'd have to say, Cotopaxi definitely gets the award for the coolest looking garms. Vibrant colours, nice designs and practical to boot. You'll find neat backpacks, outdoor accessories and loungy gear for your time outside.
Loads of their products are made from completely recycled and repurposed materials, and they also share the story of the item, where it was made, how and by who.
Over the years, they've funded more than 40 grants and community projects in over 30 different countries, making moves to give back to the regions that help produce their products.
Their motto is Gear for Good. And it shows.
Our product picks: their iconic and super lightweight back – the 18l Luzon & eye-catching Trico Hybrid Vest.