These climbing documentaries are sure to make you grab your gear, top up your chalk bag and get to the rock!
---
Do you know what's the next best thing to having an epic climbing session? Being inspired by other people having epic climbing sessions.
Whether you need motivation to take your climbing to the next level, you're injured and need some focus to keep you feeling positive or maybe you've never climbed in your life but you're curious what it's all about – watching these awesome climbing documentaries can be the perfect fix.
Gone are the days of grainy films and 1960s news reports from first summits around the world (however cool they were); now we have masterpieces of visual storytelling, incredible production and feats not thought possible for the human body. These stories from world pioneers in the realms of mountains and rock will get your heart pumping and make the hairs on the back of your neck stand on end.
And, If you're not a climber then you should definitely stick around! Chances are if you're here at Veggie Vagabonds you're a nature lover – climbing is the perfect culmination of outdoor adventuring and nature appreciation. Watch a few of the documentaries below and we'll bet you'll find a new passion before you know it. Prepare for chalk, ropes, shameless North Face product placements and PLENTY of groaning!
Let us know what you think in the comments and tell us if you have any other favourites which aren't on the list!
This article may contain affiliate links, if you make purchases through links on this page it will be of no extra cost to you but we may receive a small commission, this helps keep Veggie Vagabonds alive – thank you!
12 Climbing Documentaries That Will Inspire Your Next Trip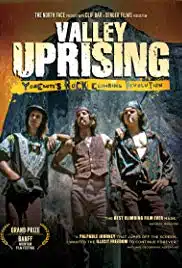 Valley Uprising (2014)
In a sentence: watch the birth of rockstar climbing legends, the dirtbag existence, counter-culture generations at Yosemite National Park and rock climbing on LSD!
Definitely the coolest documentary on this list. Valley Uprising documents the very beginnings of climbing culture in Yosemite National Park – the place it all started. From the rise of legends like Warren Harding and his fierce rivalry with Royal Robbins to the free love generation, Jim Bridwell and taking LSD 1,000ft high on the wall.
A hugely important climbing documentary to see how Yosemite and the legends are still influencing the sport today. Has some epic 60s climbing footage and bloody hell does it make you want to visit Yosemite National Park!
---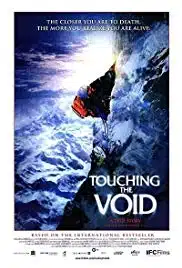 Touching the Void (2003)
In a sentence: a controversial tale of morals, human perseverance and incredible circumstances
Okay, so this one might not be the greatest selling point for climbing or mountaineering but it's an epic documentary none-the-less.
This brutal tale of Simon Yates and Joe Simpson documents their attempt to summit Siula Grande in the Peruvian Andes in 1985.
If you don't know the shenanigans I won't spoil it for you however you may have guessed that their expedition doesn't go to plan. A must watch mountain climbing documentary which will make you question your morals and team-climbing conduct.
If you want to find crags all over the world this climbing app is a dream!
---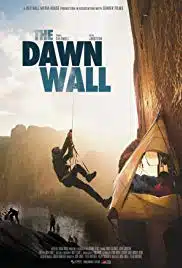 The Dawn Wall (2017)
In a sentence: Tommy Caldwell and Kevin Jorgeson take on the Dawn Wall, a route which will make your fingers hurt just watching
If you like big wall climbing and crazy crimpers then this one's for you. The Dawn Wall really hit the big screen and brought a huge spotlight to international rock climbing. I like to think of it as the Free Solo for climbers. Whilst Tommy and Kevin do have ropes there is no denying how groundbreaking the route is, taking 6 whole years of planning and attempts.
This climbing documentary not only shows their week-long battle on the rock but their personal challenges too. Tommy's experience with rebels in Kyrgyzstan is undoubtedly crazy and the strength to lose a finger, come back, and still be one of the strongest trad climbers in the world is sure to leave you feeling inspired.
---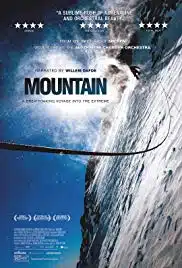 Mountain (2017)
In a sentence: a visually stunning documentary shot at some of the most breathtaking peaks around the world and narrated by Willem Dafoe
Looking for something visually captivating? This is the one for you.
Mountain takes viewers on a visual journey that will leave you feeling the utmost respect and admiration for mountain environments. Willem Dafoe leads you to different stories from around the world, each highlighting human connections with these alpine regions.
From alpinists battling Mount Everest, free climbers soloing sharp ridges or our desire to explore some of the most hostile environments in the world – Mountain covers every aspect of climbing.
Everything from the soundtrack, to the storytelling and the mind-blowing scenes inspires you to find your own mountain experiences. It's especially important that the documentary highlights how fragile our natural world is, the changes which are happening right now and why we need to protect it.
Fancy climbing at one of the best bouldering spots in the world? This guide has everything you need to know!
---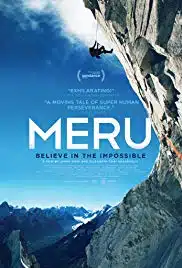 Meru (2015)
In a sentence: legend Conrad Anker's obsession and determination to summit Meru and it's impact on his climbing team
For a long time, this was one of the best climbing documentaries on Netflix, however, it's now no longer available. This is another visually stunning docu-film showing the crazy physical and mental determination from alpine climbers.
Conrad leads an expedition with Jimmy Chin and Renan Ozturk to summit Meru after a failed previous attempt. The story documents near-fatal accidents, miraculous avalanche survivals and the group's strength to achieve their goal.
Seriously inspiring but the shots of the team almost freezing on a porter ledge will have you shivering in your seat.
---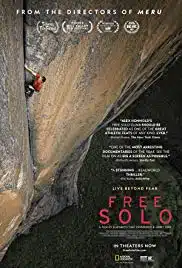 Free Solo (2018)
In a sentence: oscar winning climbing documentary about Alex honnold's free solo attempt of El Capitan – yes that means no ropes – prepare for sweaty palms!
Holy s*!t, what can you say about this documentary? If you want to be inspired to master your craft then check out Free Solo. Though it's probably safer to do it with a craft where a mistake couldn't kill you…
Free Solo follows Alex Honnold's personal journey and preparation for free soloing the 3,000 ft El Capitan in Yosemite National Park, with no ropes in just an afternoon. He overcomes his personal doubts and achieves a completely focused state of mind which is enviable.
This doc shows a lot of the back story behind the climb, the reason why he free solos, his friends' fears and also his own self-doubt. Directed by buddies Jimmy Chin and Elizabeth Chai Vasarhelyi, some points with his girlfriend are cheesy, but, regardless, it will still go down as one of the best climbing movies ever, and rightly so!
Check out our review of the Evolv Supras: the perfect compromise between performance and comfort!
---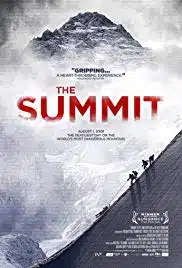 The Summit (2012)
In a sentence: the tragic story of K2, the most dangerous mountain in the world, and the day 11 climbers died in unexplained circumstances
Did you know 1 in 4 K2 climbers don't come back alive? Alright, it might not be the most inspiring statistic, but The Summit is still one of the must-watch mountaineering documentaries for high-alpine fans.
This is another one of those climbing documentaries which makes you question your mind-set and ethic for mountain climbing. If you encounter problems do you push ahead or turn back? Do you just look out for yourself and your team or all of those around you?
A fascinating account of the human drive to push boundaries, sometimes beyond common sense.
---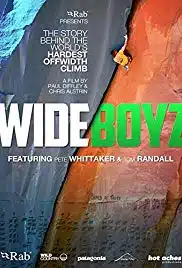 Wide Boyz (2012)
In a sentence: two British crack climbers taking on America's toughest routes
If you enjoy getting your knuckles shredded then you'll enjoy Wide Boyz. Pete Whittaker and Tom Randall, two ballsy UK climbers make it their goal to attempt the hardest crack climbs America has to offer. Only thing is, training isn't so easy in the UK, a country which has very little crack climbs. They create their own crack dungeon (nothing dodgy, I promise) and gear up for their challenge across the pond.
To very likeable climbing characters who show you can do whatever you put your mind to.
---
Africa Fusion (2016)
In a sentence: two superstars Hazel Findlay and Alex Honnold exploring a fresh climbing destination and experiencing a new culture
Had to include a film with Hazel Findlay, such a kick-ass British female climber! Africa Fusion shows Hazel and Alex exploring a new climbing destination and uncovering virgin rock in areas never before uncovered.
This is not only a great climbing documentary but it really shows off South Africa as an incredible country.
Looking for an awesome pair of vegan climbing shoes? These are some of the best you'll find!
---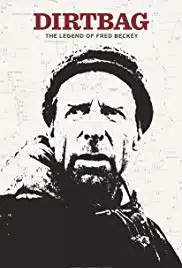 Dirtbag: the Legend of Fred Beckey (2017)
In a sentence: the story behind climbing legend and dirtbag pioneer, a man who inspired generations of American climbers
Fred Beckey's life seemed to be about climbing and women… but mostly climbing. He was was obsessive, unorthodox and completely devoted to the thing he loved most – climbing. This climbing documentary shows how he built up his mysterious reputation, pushing the boundaries on mountain peaks, and how he is still pushing his personal limits to this day.
Interestingly, despite Fred pioneering the sport in the early days he remained relatively unknown. A real story of devotion with Fred rough camping, hitch hiking and foraging for food to spend his life amongst the rocks.
---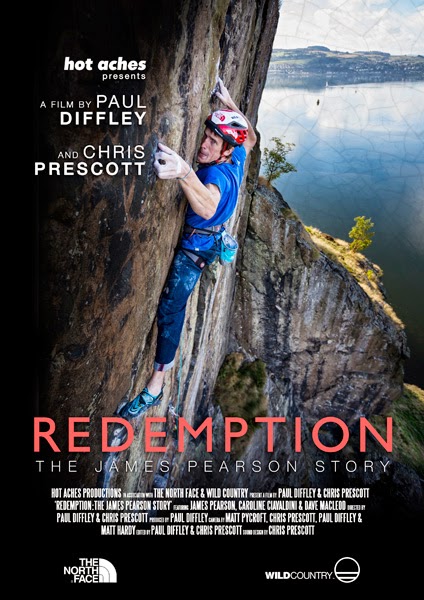 Redemption: the James Pearson Story (2016)
In a sentence: British climber James Pearson has a controversial fall from glory then overcomes personal battles to get back to the top spot
James Pearson had a dramatic rise to fame as a trad climber, conquering a number of high profile routes throughout the UK. Quickly he became UK trad climbing top dog but ended up shrouded in controversy after questionable route grading.
Redemption tells the story of James' fall from grace, feeling disjointed from the climbing community and then his battle to climb back into confidence. Has some seriously awesome shots of him attempting Rhapsody in Scotland, one of the most runout trad routes in the world.
Good one to watch if you've been injured or lost confidence and want some wind back in your sails.
Don't fancy watching? Try these 20 outdoor and adventure books for armchair expeditions
---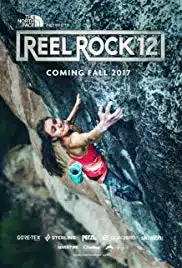 Reel Rock 12 (2017)
In a sentence: the Reel Rock series is basically rockporn for outdoors people, showcasing all the pioneers in the outdoors realm pushing boundaries
If you're a climber or outdoors person and haven't discovered Reel Rock you can thank me later. Each year Reel Rock goes on tour with a new series of mini-documentaries from every aspect of the mountain world. If it pushes the boundaries and is in the outdoors you can bet there's a Reel Rock episode on it.
Everything from rock climbing and bouldering, ice climbing and slacklining, to wingsuit jumping and caving, each episode has a different focus and tell stories of groundbreaking progress.
Reel Rock 12 features Chris Sharma in his quest to find the perfect deep water solo route and Margo Hayes battling to become the first female 5.15 climber – super female climbing inspiration there!
Feeling inspired by this list of climbing documentaries or have a suggestion of your own? Tell us in the comments below!
12 Epic Rock Climbing Documentaries to Inspire Your Next Adventure
Some seriously great climbing documentaries and films that will keep you feeling motivated for plenty of time to come. Each one shows slightly different elements and insights into the world of rock, filled with characters and legends who have made climbing what it is today. Remember, let us know what you think of the film selection, and, if you've got any other favourites, make sure to share them with us in the comments below!
Keep exploring…