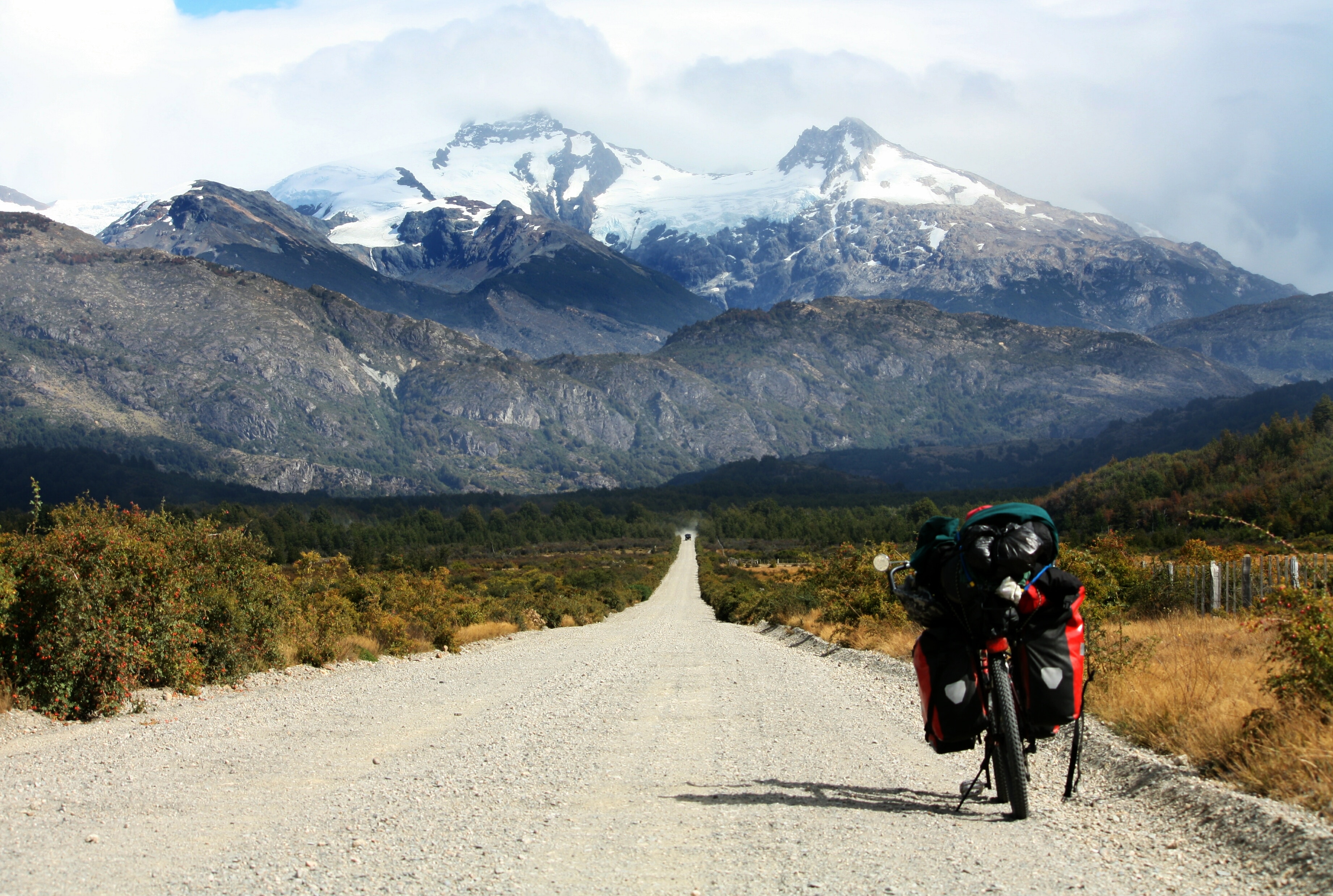 We're Cycling from England to India!
Our next adventure is officially confirmed and if you know us well you've probably already guessed it ain't gonna be a small one. As we like to challenge ourselves we've come up with our most adventurous and demanding trip to date. We're embarking on a 6,500+ mile cycling expedition straight from our front door in England all the way to India. That's right, India. This article explains why the hell we decided on the trip and how exactly we plan on doing it!
An adventure 4 years in the making!
Before we get into the nitty gritty trip details I think you need a bit of background as this journey has been brewing for a number of years. On Tuesday 29th of March 2016 we left to explore the world. We didn't have a plan but decided to start in Sri Lanka and later move towards our dream destination: India. For years we had fantasised about exploring the magical country and this was finally going to be our chance.
Low and behold, we didn't do much research and as our 3 month Sri Lanka visa expired we faced a problem: monsoons. The rains in the south of India meant we would be missing out on hiking opportunities and a big region of the country. So, instead of skipping half of our dream destination we decided to travel East and come back to India later in the trip when we could experience it properly. 
A year later we were working in Hanoi, saving up money for travelling to, yes you guessed it, India. We worked in Hanoi for 10 months and planned on taking our motorbikes all the way from Hanoi, through SE Asia and finally arriving to our dream destination.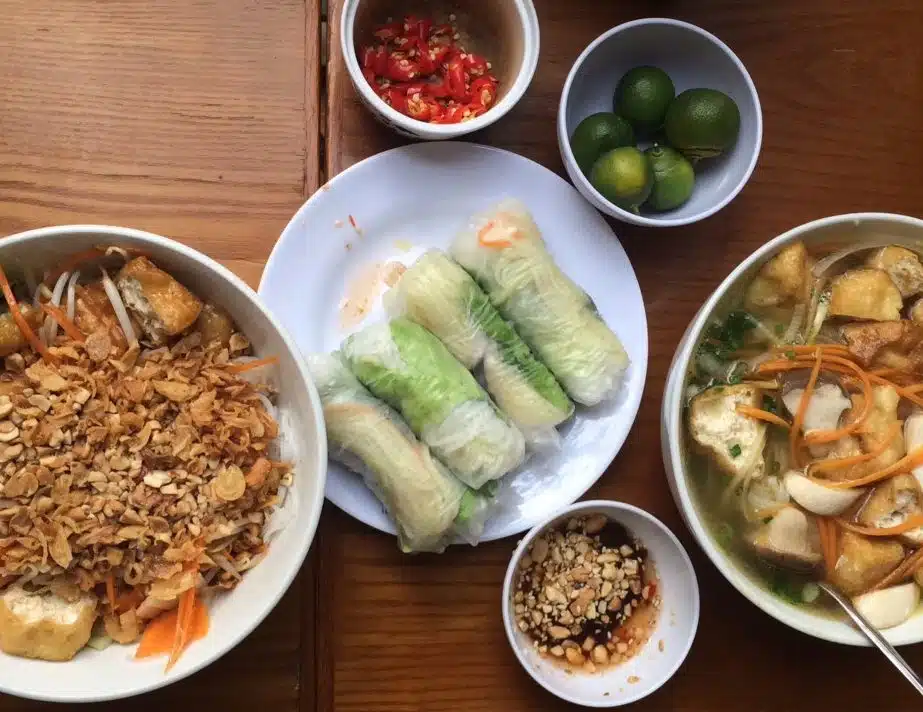 10 months of hard graft behind us, our money was saved, a vague route was planned and we were almost ready to go. Then, two weeks before our leaving date disaster struck and we had to return to the UK (you can find out a bit more about that here). Long story short, we would be in the UK for a prolonged period of time. 
This is the point we started Veggie Vagabonds and also started to think about our responsibility as people and travellers. We wanted to keep exploring the world but knew how detrimental flying was to the environment. Countless destinations we'd visited had been destroyed because of human impacts and pollution. It was time to cut down our carbon footprint and encourage others to do the same. In 2017 we made the decision to stop flying for good. 
Flying was now no longer an option and we still needed to remain in the UK so we had to get creative with our adventures. Soon we realised the best way to do this was on two wheels and it wasn't long before we were keen cycle tourers. 
During our time in the UK we pushed ourselves, trained hard and completed the UK Three Peaks Challenge by Bike. We still wanted to go India and agreed that it wouldn't change because we stopped flying. And then it clicked, we decided we would be cycling from England to India.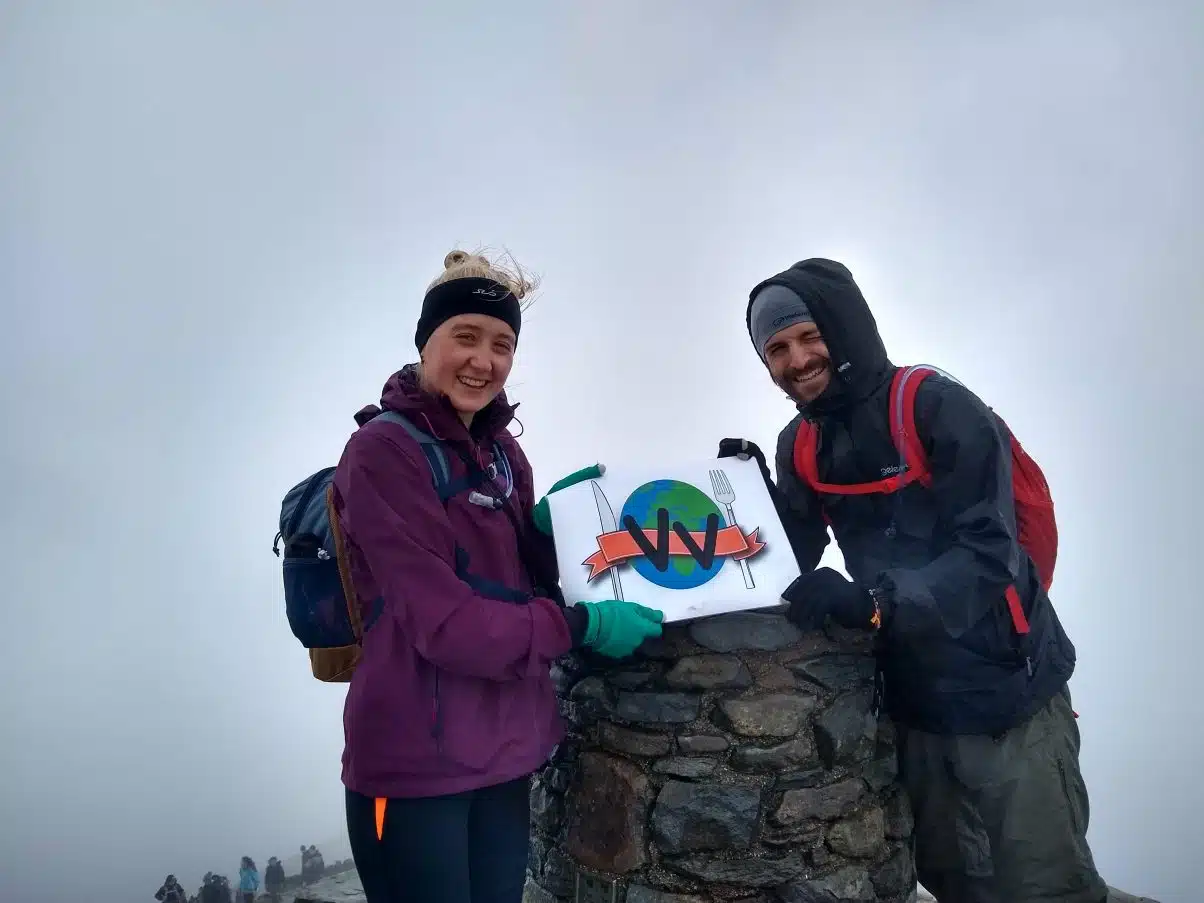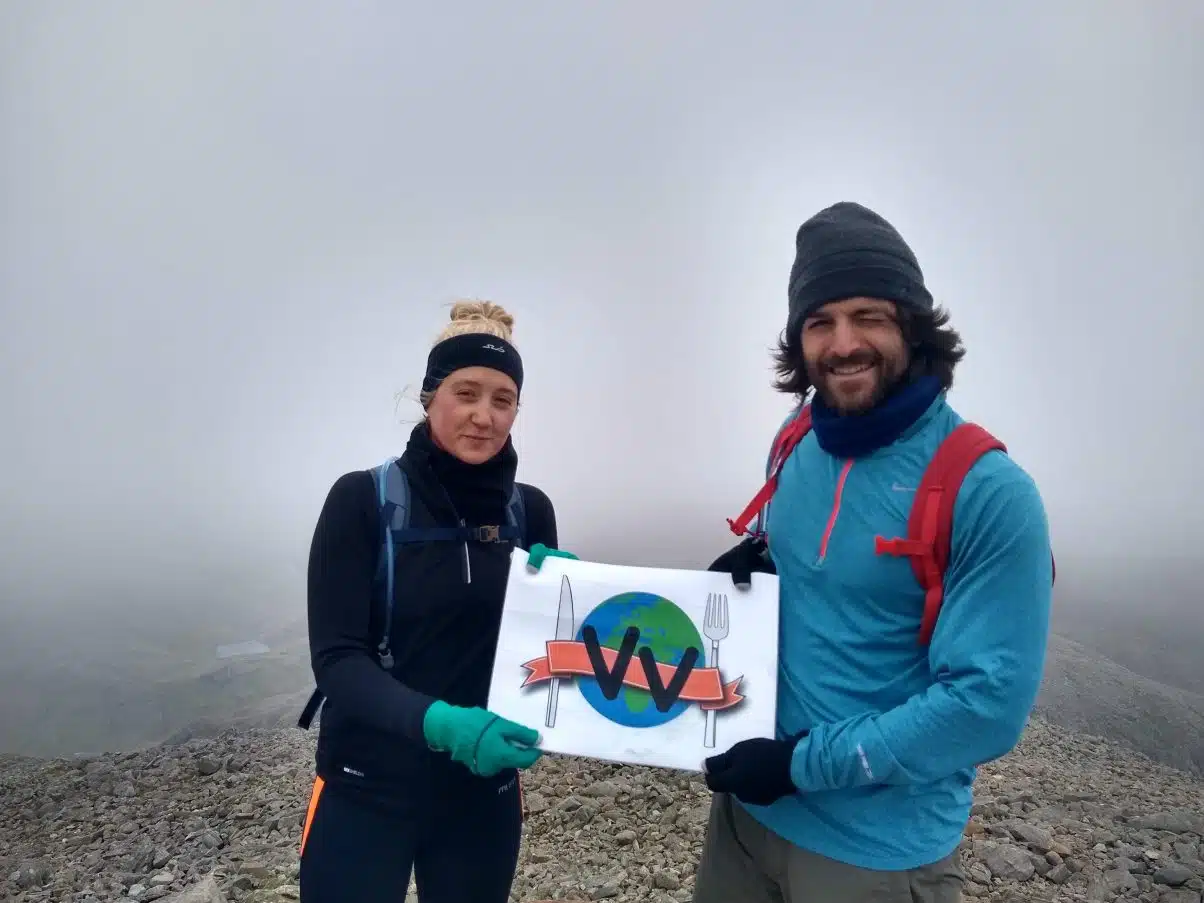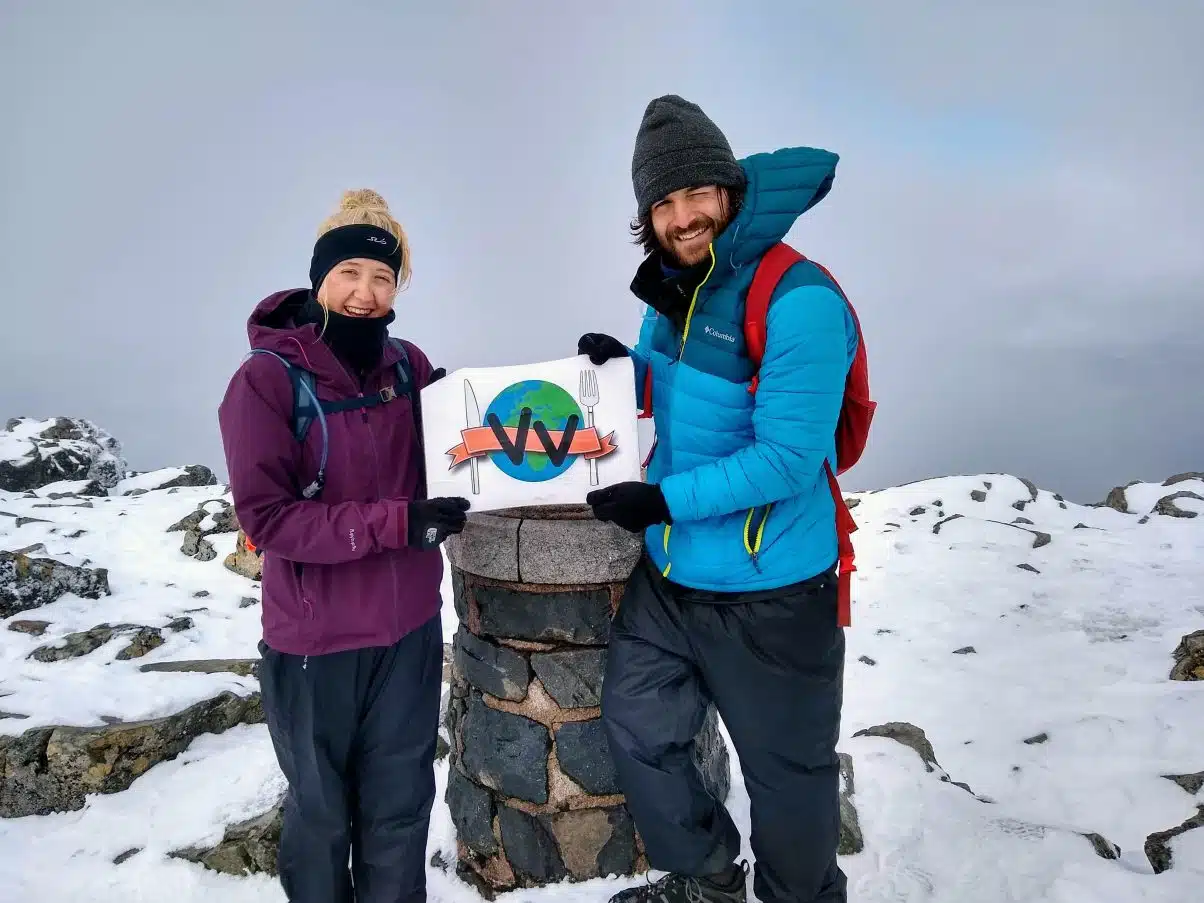 We've got a point to prove too (well a few…)
The trip was originally born from a desire to reach a destination – now it's grown into so much more. Nowadays people are very aware of the beauty around the world and it's all become so incredibly accessible. We still want to inspire others to go and find that beauty but do it in a sustainable way.
It's perhaps not possible for everyone to completely stop flying but it's most definitely possible to cut down. This doesn't mean people need to travel less, just be more considerate and probably more imaginative. Showing that continents can be crossed on two wheels will hopefully make people reconsider long-haul travel for more adventurous overland pursuits.
"why don't we save 5 tonnes of carbon emissions and cycle?" Us, 2017
Unless it's your first time on this blog you'll also know we're proud vegan pioneers. It's been our mission from day one to show that every country can be explored, cuisine conquered and mountain climbed with a plant-based lifestyle. We're fed up of this 'weak vegan' stereotype and want to smash it out of the ball park. If cycling 6,500+ miles doesn't do it I don't know what will…
And, very importantly we also want to break barriers and misconceptions about travelling through the Middle East. When we've told people our plans eyebrows are always raised about this section.
"it's not safe… there are wars there… do you know how they treat women… do you know how they treat westerners…"
Unfortunately the list goes on and on.
Whilst we appreciate the concern it's really important for us to show that a lot of the stereotypes are wrong. Yes, we understand that cycling through France will be hugely different from cycling through Afghanistan but with the right planning, preparation and common sense we'll be more worried about the Parisian drivers.
More than anything we're doing this in the name of adventure. The prospect of living from tent and cycling from our front door with India in our sights, watching as the world slowly changes along the way, literally gives us goosebumps. It's going to be life-changing, unforgettable and something we've eagerly awaited for far too long already.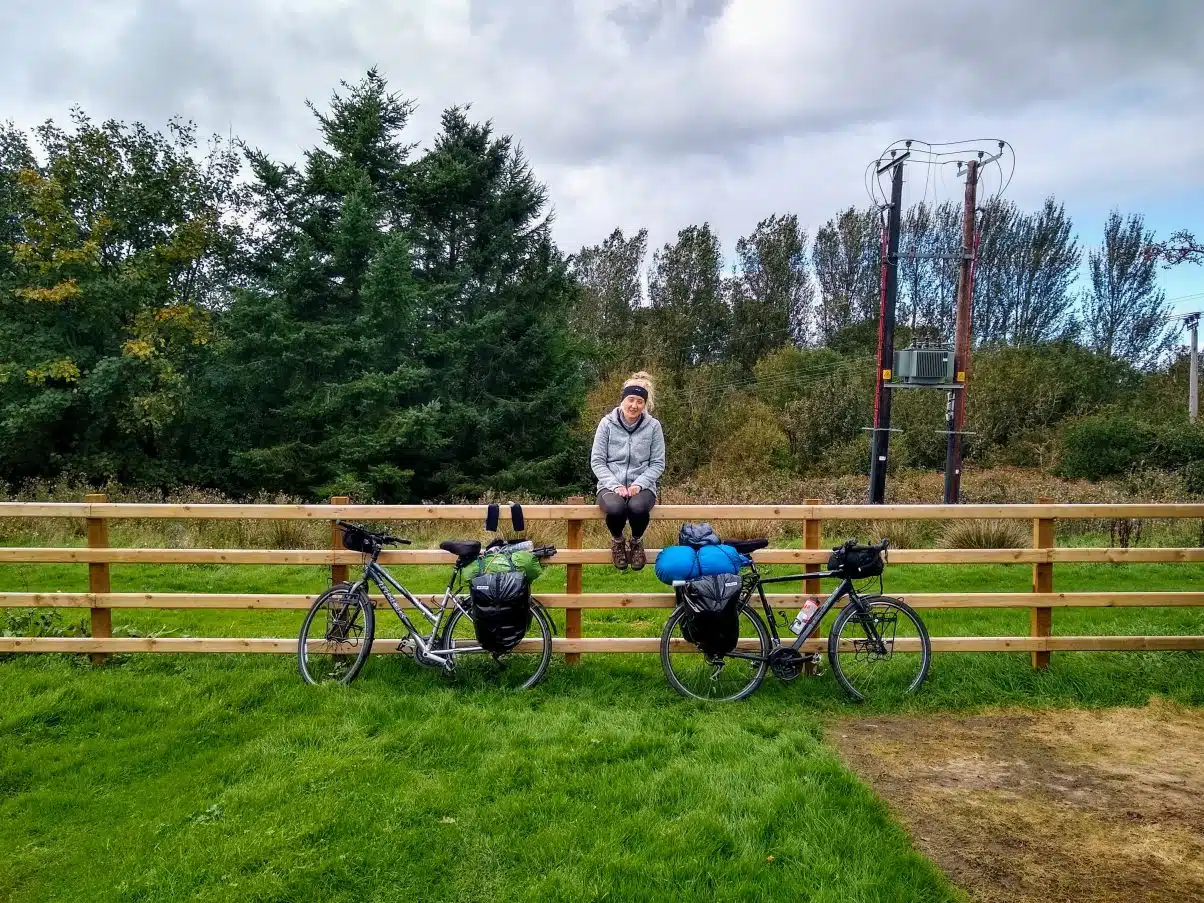 How long is it going to take?
Good question. In a summarised answer we're going to be travelling through Europe to Turkey and from there we will cross into Central Asia and make are way to North Western India. Unsurprisingly it's more complicated than that.
On the most direct route possible, with no diversions, it's looking to be at least 5,500 miles of cycling. Whilst it would be possible to cycle through most parts of Europe during the winter, in Central Asia it would not be. Many mountainous regions would be impassable and overly dangerous to attempt during the colder months.
This means unless we are willing to wait for another 6 months (not happening) or cycle like Chris Hoy we will have to wait out the winter somewhere. 
Our answer is to leave the UK at the end of February, arriving in Turkey before the winter sets in. Once in Turkey we will make base for the winter months and commence the second half of the trip through Central Asia from spring.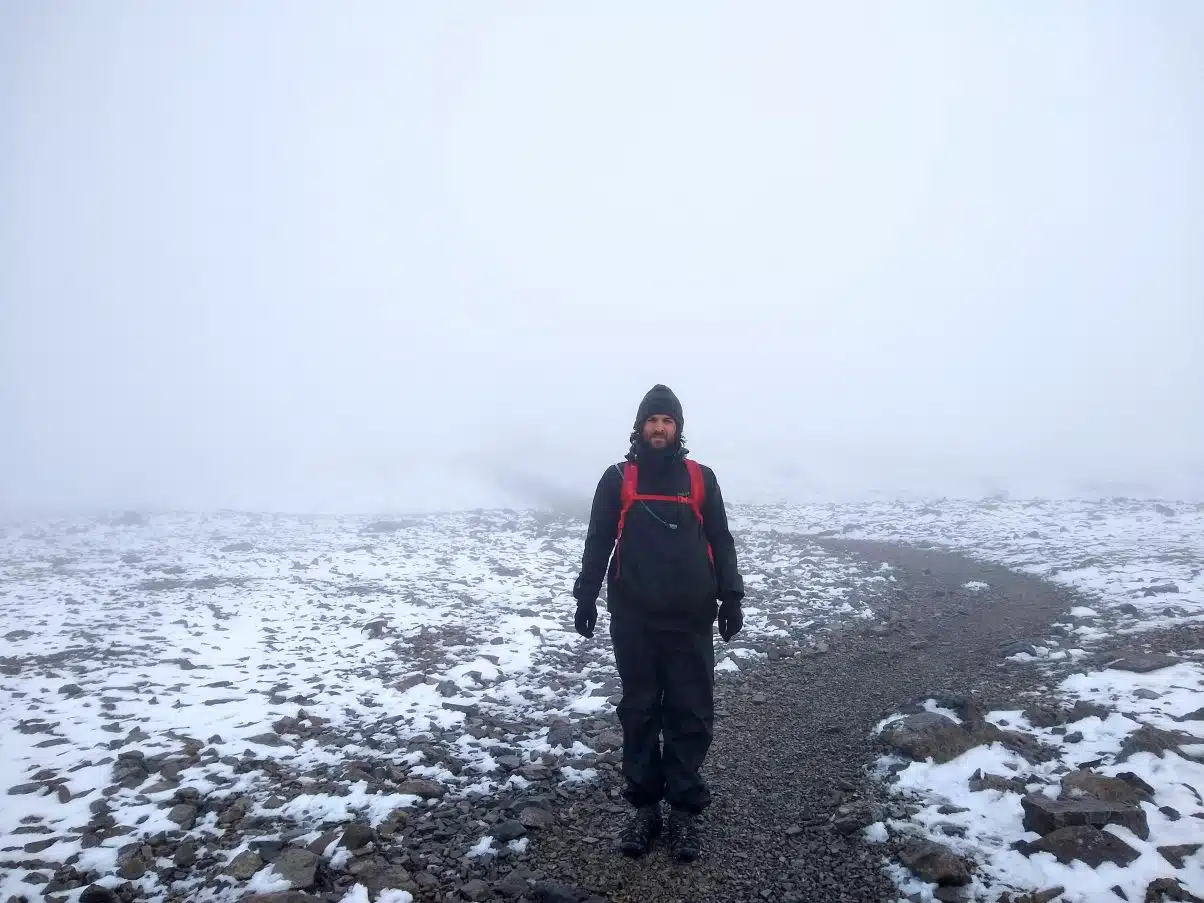 As we learned from our Three Peaks Challenge life is not enjoyable when you're in a rush. Everyday we missed so many beautiful experiences and opportunities because of our horrifically tight schedule.
Deciding to take on this challenge was not about getting from A to point B but most definitely about the journey in between. Because of that we are aiming to reach India by the Christmas of 2020. Once there where we can celebrate with some tea, vada pav and then worry about how we'll be getting back…
As you can imagine it is truly going to be a journey of two halves. Until Turkey we have reasonable flexibility, largely safe environments, reliable cycling conditions and to a certain extent political calm. From Turkey onward there is the potential for things to be very different.
After speaking with locals, experienced travellers and cycle tourers we have pencilled outline for possible routes for the later parts of the trip. However, as political and environmental climates could very well change in the space of a year we'll reassess our route closer to the time. 
Accommodation, food, equipment & budget
Through rural areas our time will be spent in a tent (it's a very small tent!) and we will be wildcamping along the route. As we pass through more developed regions, or the weather is too harsh, we will likely be finding accommodation through Couch Surfing and Hot Showers or campsites and hostels. The trip is also going to be the chance for us to visit some notable sustainable accommodations and communities and share our findings on here.
As you also may be aware, we ain't not flush travellers, nor do we have a particular cooperative bank account. Unless a sizeable donation is made to the Veggie Vagabonds trust we will also be working along the way, online and potentially experimental improv street performances with a hat out…
Whilst camping our meals will be cooked on our trusty camping stove. If you've followed our travels before you'll know that we eat bloody well, regardless of where we are, so be prepared for lots of camping stove creations. As we get into more developed areas we'll also be making it our mission to find all the most delicious vegan food on offer.
In terms of equipment we really are scrapping the barrel. We'd like to say that all of our second-hand equipment was purchased purely for sustainability reasons but it's also because we're skint *cue North Face and Patagonia offering to sponsor us…*. Our camping and sleeping gear is warm but heavy and our clothes are old but moderately reliable.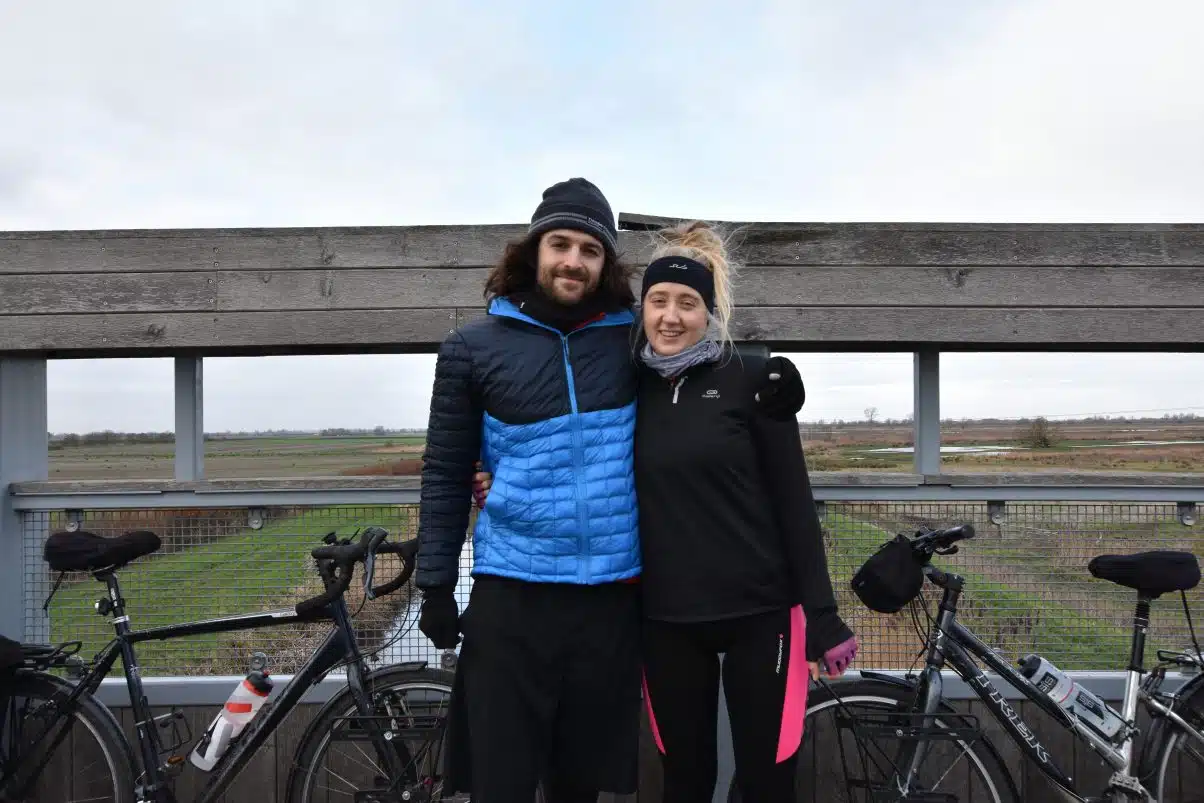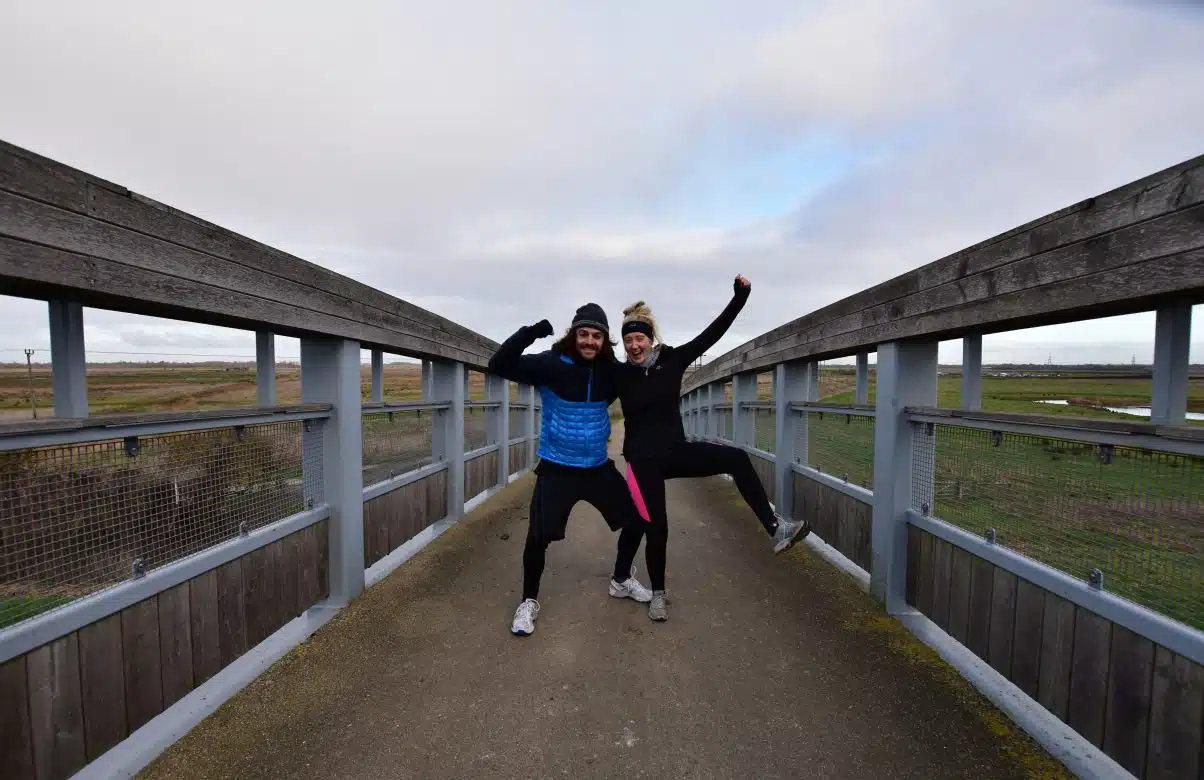 Obviously the most important piece of kit, the bikes, are top of the range. I wish this were true. We will be cycling on an old Dawes Galaxy and an unbranded Trek hybrid. Both bikes will be going through a serious makeover in the next month.
*update we bought new (but still 2nd hand) bikes; Sarah has a Ridgeback World Voyage and I'm riding a boootiful Surly LHT. You can check out our full bike touring packing list here. 
As you can guess from the last paragraph our budget is tight but cycle touring can be remarkably cheap, even through Europe. As long as the conditions are favourable and we manage to steer away from bigger cities we should be averaging well under £20 a day for the two of us.
It's a lot more than just cycling from England to India
The whole of this journey is going to offer so many opportunities to explore the other avenues we love. As you can imagine it will be a fantastic chance to document our journey on the website and after a long awaited time we'll officially be veggie vagabonds again.
As human beings we're drawn to nature and can't wait to be living from a tent, immersing ourselves in the outdoors and always taking the scenic route.
The trip will also serve as the perfect platform to experience a whole host of other adventures. Climbing, hiking, swimming, canoeing, skiing… basically if it raises our pulses it's going to happen. If you have any particularly awesome outdoor suggestions anywhere between England and India then hit us up! 
Particularly during the first half of the trip we'll have a lot of flexibility and freedom to embrace slow, spontaneous travel and culture. Whether it's learning new languages and customs, participating in community events or dancing to Balkan music in Romania, it's all going to be part of the adventure.
No adventure is complete without some smashing vegan nom
And finally, it wouldn't be a Veggie Vagabonds adventure without a huge amount of delicious vegan food! All of the vegan knowledge we pick up will be shared to make it easier for other future travellers. Everything from the vegan intricacies they can expect to find and notable eateries to things to watch out for and areas hard for ethical eaters. You can expect traditional recipes and vegan variations of classic dishes so you can make them at home.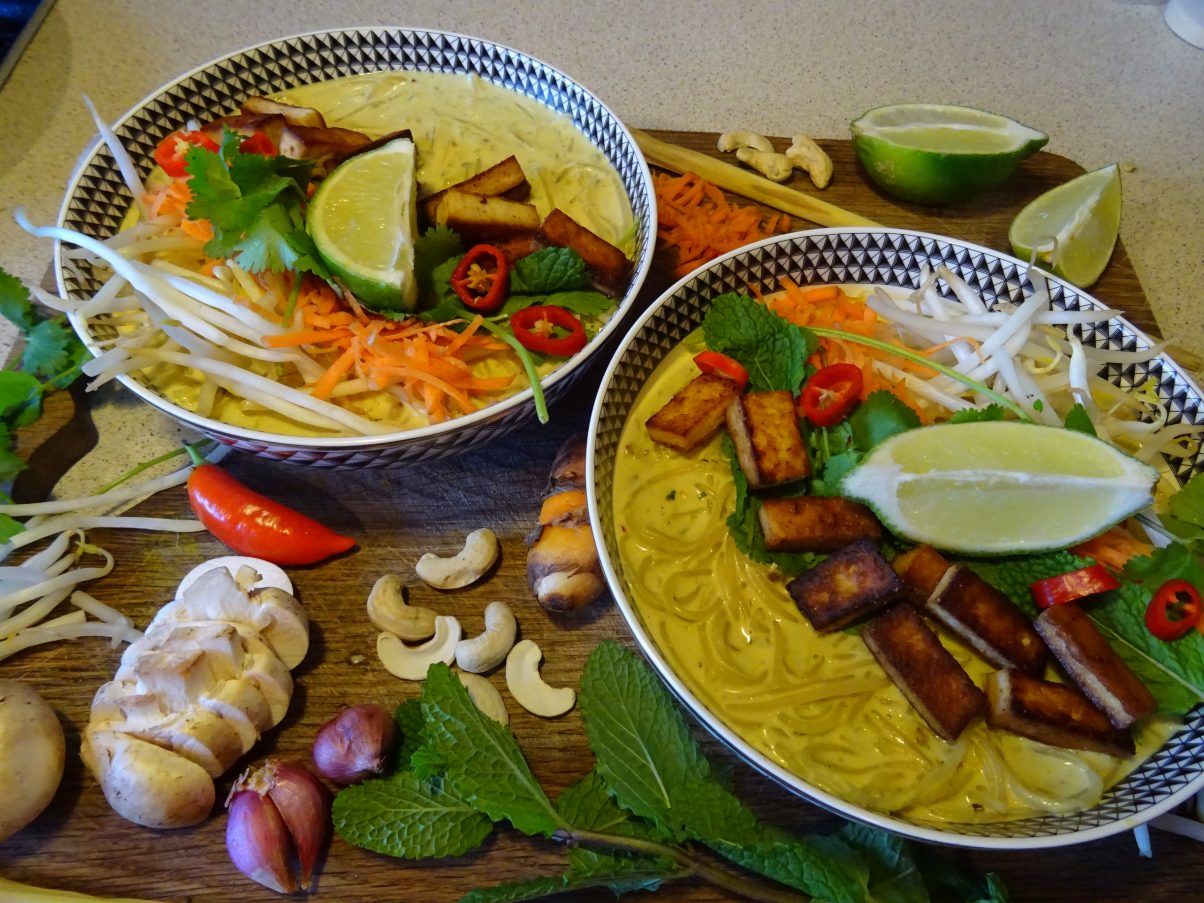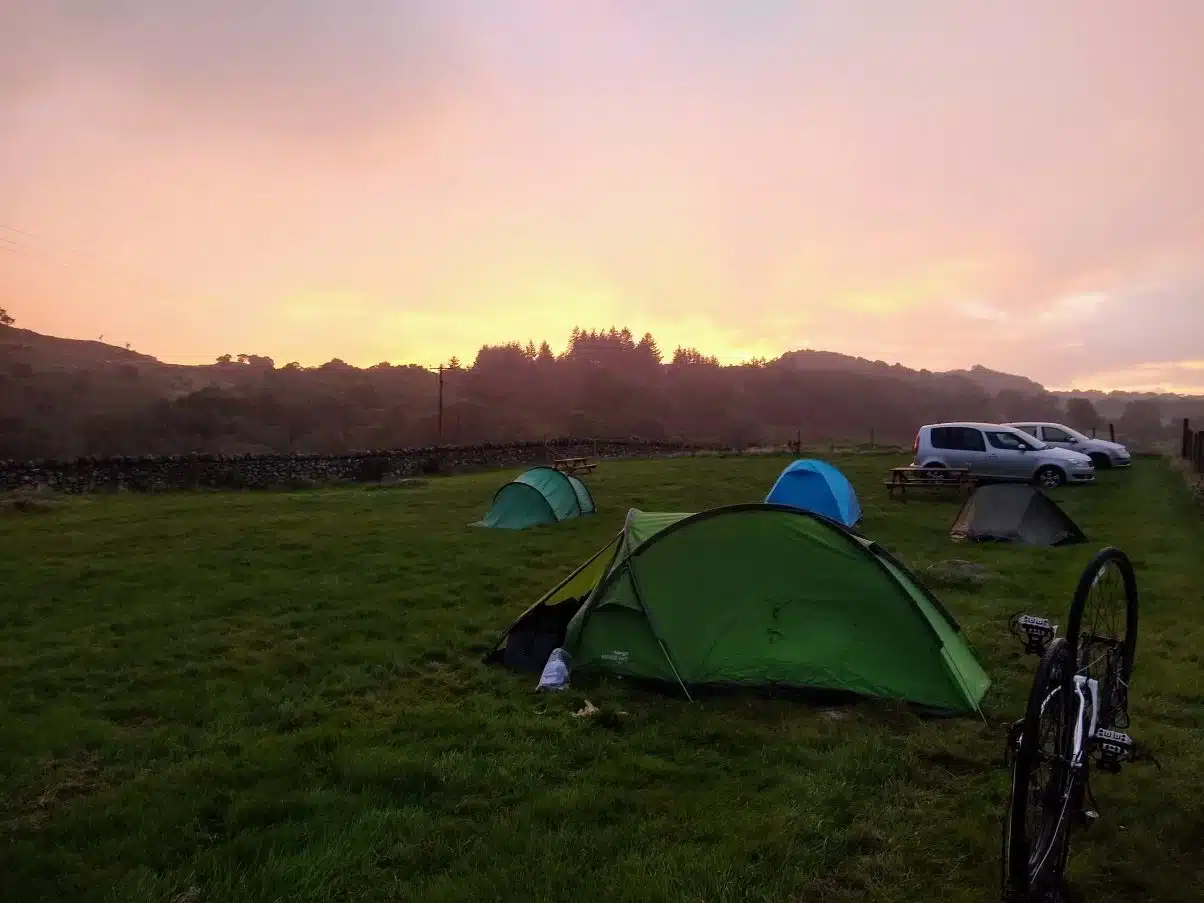 There is a lot to prepare…
I wish I could say there was little to do but that would be a lie. This article will be too long if I list everything but some of the key things that need to be done in the next month are…
Completely overhaul bikes and make them fit to cycle 6,500+ miles

Sell all of our belongings for some extra cash

Go to the dentists

Try to publicise the trip and get a sponsor so we don't have to spend 2 years eating instant noodles from a camping stove
We'd be lying if we said we had no worries
I would like to say that we are absolute pros at navigating and the outdoors but this would be a bit of a stretch. We are fairly experienced but we could definitely do with brushing up on our map-reading skills and bushcraft.
Though we are not expecting the first half of the trip to be a walk in the park it will really be our training ground. For the majority of this section we will be travelling close to civilisation which will give us the chance to strengthen the skills we need for the whole trip in a relatively safe environment. 
Despite a lot of peoples concerns the main dangers will likely be from getting lost, bad weather, bad conditions or angry dogs. And Parisian drivers. The fact is, once we travel past Turkey we will be venturing into some very remote areas where conditions can change very, very quickly so we need to be prepared for it. But that's all part of the adventure. 
We're Cycling from England to India – No Emissions but Big Ambitions!
I can't express how excited we are for this journey of a lifetime – it's been a long time coming. For the last 4 years we've grown infatuated with thought of reaching India, now we're so mesmerised with the journey itself we've almost forgotten about the end destination. Almost. 
As we mentioned this challenge was also taken on because we have a responsibility. People need to know they can still adventure around the world without flying as much and also that a vegan lifestyle will have nothing but a positive impact for you and everything around you. On top of that, let's forget these stereotypes and view the world with an open mind. 
This expedition across multiple countries, continents and cultures will be a chance for Veggie Vagabonds to grow. We want to develop this into a resource and community that helps make the world a more positive place, so we hope you join us for the ride. 
If you want to keep up to date with our journey and the articles we write along the way then follow us on social media or sign up to our newsletter (even better, do both!).
And last but not least, to any potential sponsors you can find our email on the 'contact' section at the top of the page – we'd love to rock your gear 😉 
Right, I've got bikes to fix!
Share me!
Keep exploring…
Our England to India Bike Touring Packing List
The Via Rhona Bike Route: A Guide to Eurovelo 17
Our Three Peaks Challenge by Bike
Get our latest articles, adventures and insider news by signing up below - you'll also receive our Ethical Adventure Planning Guide!