Welcome to Vegan Travel!
Welcome to the home of delicious dishes and vegan wonders. If you're in search of scrumptious and accessible vegan recipes from around the world and vegan knowledge and resources then you've come to the right place. 
Want to wander the world as a happy vegan?
Here you'll also find vegan tips and guides to help you explore vegan cuisines no matter where you are in the world. 
Take a peek at our articles and prepare for mouth watering recipes and vegan traveller tips galore.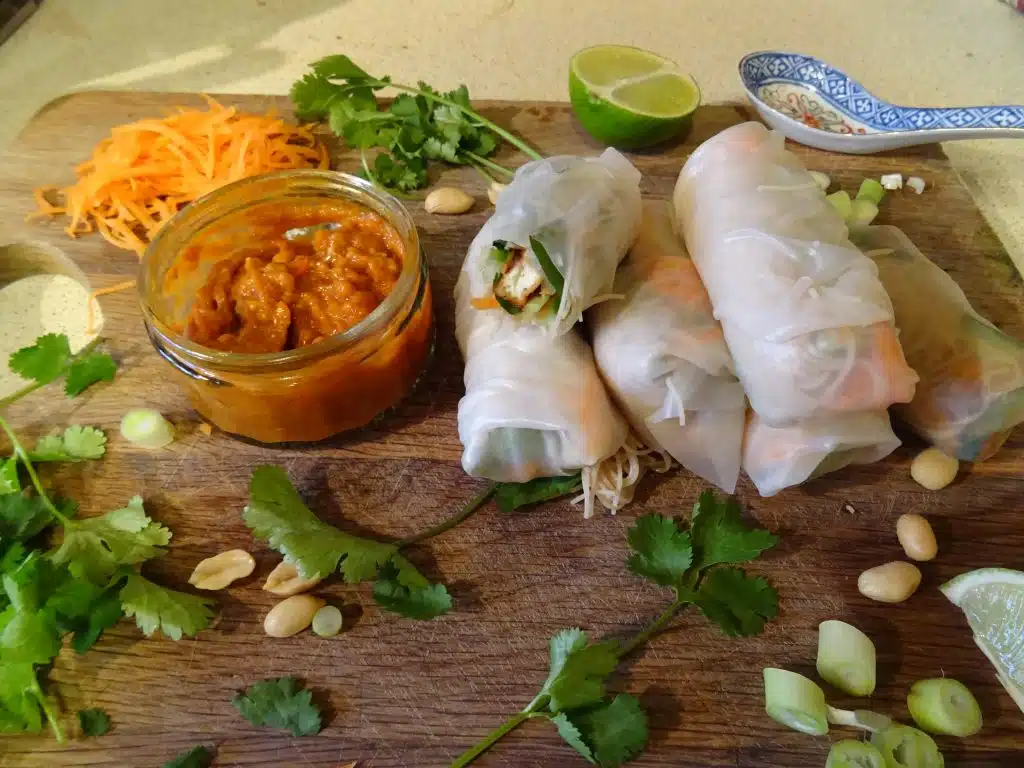 This summer roll recipe is something we picked up whilst living in Hanoi, Vietnam. These rolls are fresh, full of flavor and have a little kick to tantalise your taste buds.

This recipe is inspired by the creamy, aromatic curries we had the pleasure of tasting on our travels. This recipe is rich and based on authentic recipes from Sri Lanka.

Zesty and delicious this Portuguese vegan honey, almond and orange cake has been a much loved classic for generations. I've veganised the recipe plus it's refined sugar free.

As a vegan do you find people suddenly become concerned about your B12 intake? Vitamin B12 is one of the eight essential vitamins your body needs to stay in tip top shape. But why exactly is it so important you ask? And where can you get it as a vegan? All is revealed in this article!

With the food industry always trying to reduce costs it's becoming increasingly shocking the variety of animal products finding their way in to foods we thought were cruelty free. To make things easy for you, here are a whole bunch of things you thought were vegan but are not.

Switch to a vegan diet and become enlightened… OK, maybe not straight away but it's a start! Going vegan will have nothing but an incredibly positive impact in your life, the world and all that we share it with. Take a read of this post and realise that there's no decision to be made, you should be vegan already!
Want to check out ALL of our Ethical Eating articles? Click here!
Not found what you're looking for? Use the search box in the top left corner  😉