Helping You Keep Your Adventures Green!
Going vegan is a huge step in the green direction but there's plenty more we can do. A big Veggie Vagabonds philosophy is that embracing the outdoors plays a MASSIVE part in creating the sustainable future we need.
When you have an awesome time outside, you value the experience and start reconnecting with the natural world. And, that's exactly what we need. The more people feeling connected to the environment, the more protection it'll receive. 
For hikers, bikers, climbers, campers, cavers, paddlers, runners and anything in between, if want to help preserve the outdoor possibilities you love most, you've come to the right place. 
This is where you'll find:
+ Tips on picking ethical outdoor gear and shopping sustainably
+ The wonders of embracing local possibilities
+ Advice on lowering your impact on the trail
+ Plus loads more cool stuff for making your adventures eco-friendly 
——
Because small steps made together can actually make a world of difference, helping preserve these crazy places we roam and the experiences we live for. 
Take a read through the page to help keep your adventures green!
3 Ways to Make Your Adventures More Eco-friendly
Here's a little snapshot of ways you can make a difference with your time outside. Many of them start before you've even left the front door, they're pretty darn easy and often save you some wonga! 
Step 1: Opt for an Eco Adventure
Picking the right place, at the right time and embracing sustainable outdoor options is dead important. Not only can this help put less of a strain on over-visited locations but it'll also help you avoid the crowds and discover lesser-known destinations – winning all around!
Below, you'll find all the info you need to plan like a eco-pro and also loads of great low-impact adventure ideas
——
Step 2: What You Pack Matters
With a few considerations beforehand, you can massively minimise your carbon footprint and waste outside. Another BIG thing to think about is your gear (you'll find loads of information in the next section). 
We've got zero-waste guides, sustainable swaps and how to fill your backpack with only the right stuff
——
Step 3: Your Actions Outside
Finally, the things you do in the wild can have the most immediate impact and be the most damaging. Fortunately, they're also some of the easiest to fix, we'll show you how. 
Tips for the trail, Leave No Trace Principles and outdoor advice – just a scroll away!
Check out the articles below to help you put these tips into practice
Everything you need to plan and go for hiking trips in the most eco-friendly way. Psst, it ain't hard and actually makes it more of an adventure!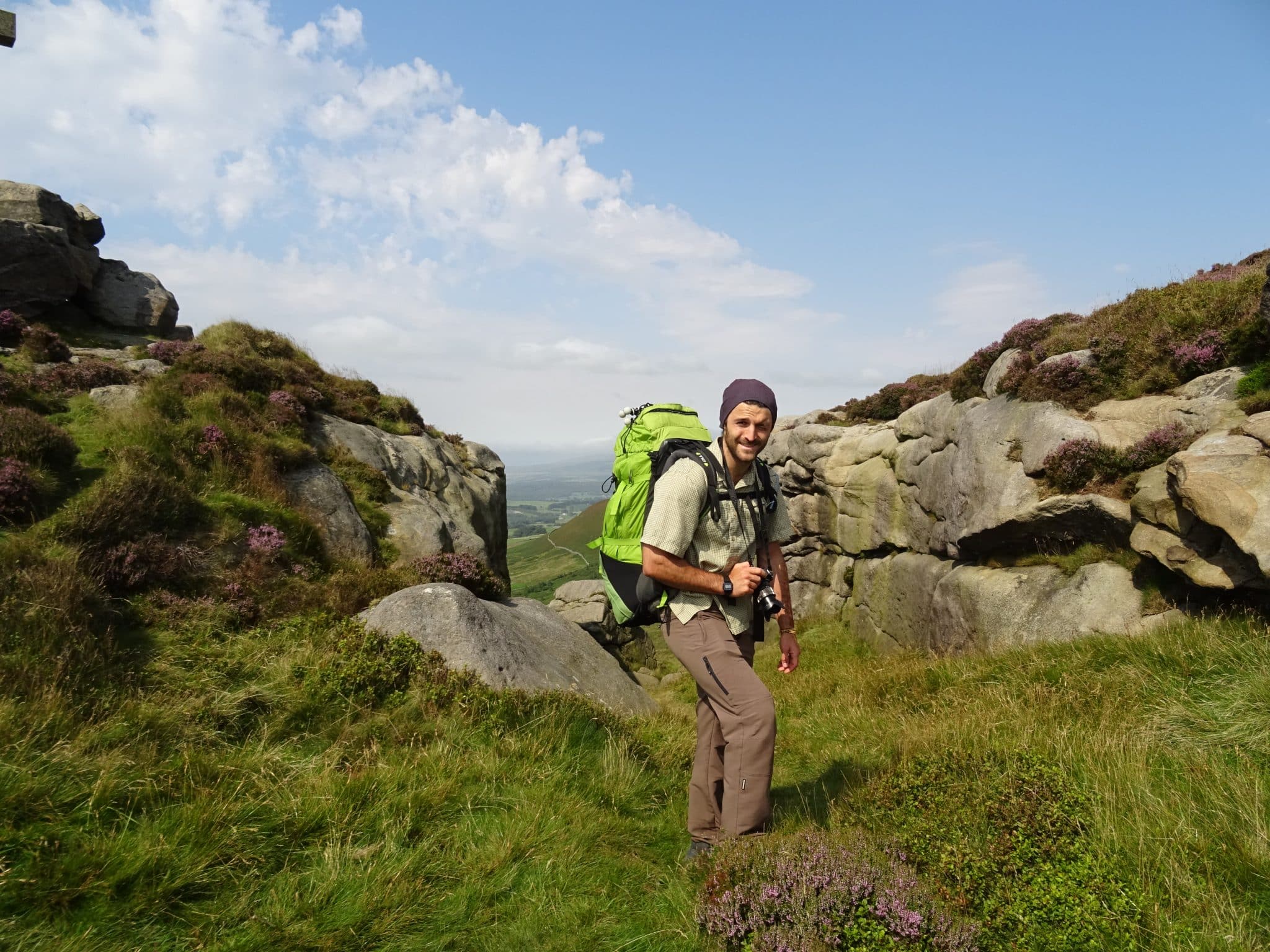 A whole bunch of inspiration for adventures, outdoor challenges and experiences that have very little impact. Don't be fooled, they're pretty epic!
When you're camping, you get to spend the night right in the heart of nature and the wild so it's especially important to be a respectful guest. Find out how in this article!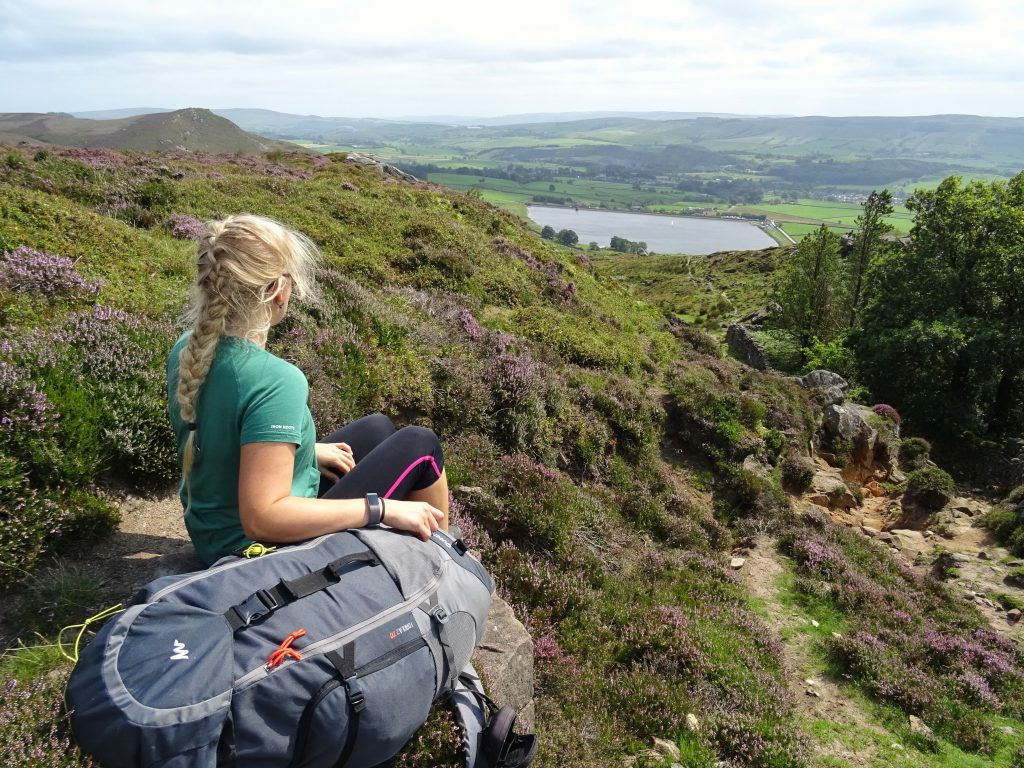 Seven simple principles that can help you make your time outside more environmentally friendly. This article goes through all the steps!
We're willing to bet there are a world of adventures on your doorstep you don't know about. This article is all about why you must seek them out!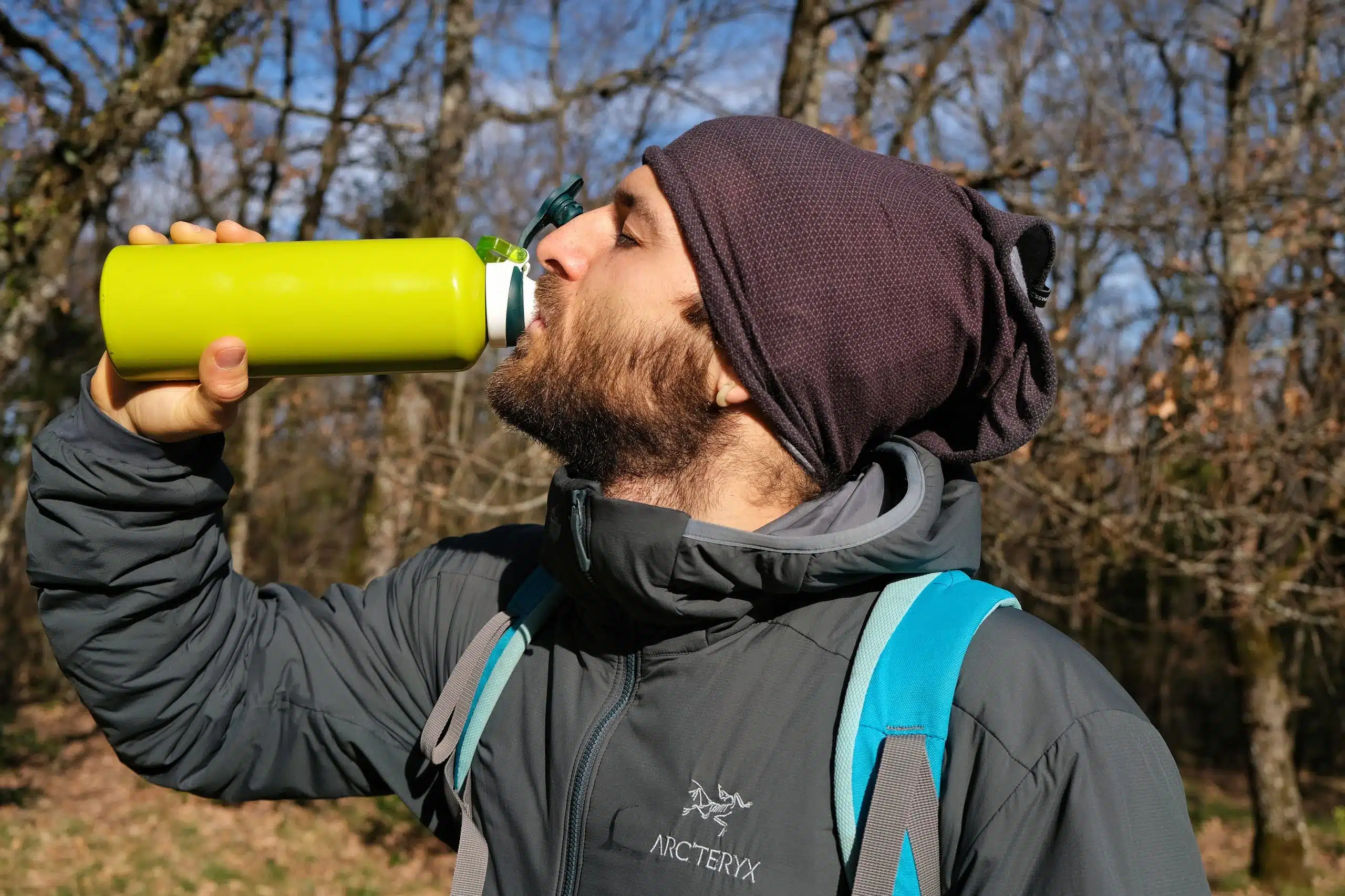 Whether it's for hiking, biking, climbing or camping, these steps will help you cut down your waste and even save money!
Making Your Outdoor Gear More Sustainable
Embracing the outdoors can require a lot of equipment and that equipment can have a surprisingly big environmental impact. 
There are 3 steps that can help counter this:
1. Take care of your gear and give it the longest life possible
2. Only buy items when you need them and invest in good quality options
3. Buy responsibly, support ethical outdoor brands and opt for sustainable items
Our guides below can help…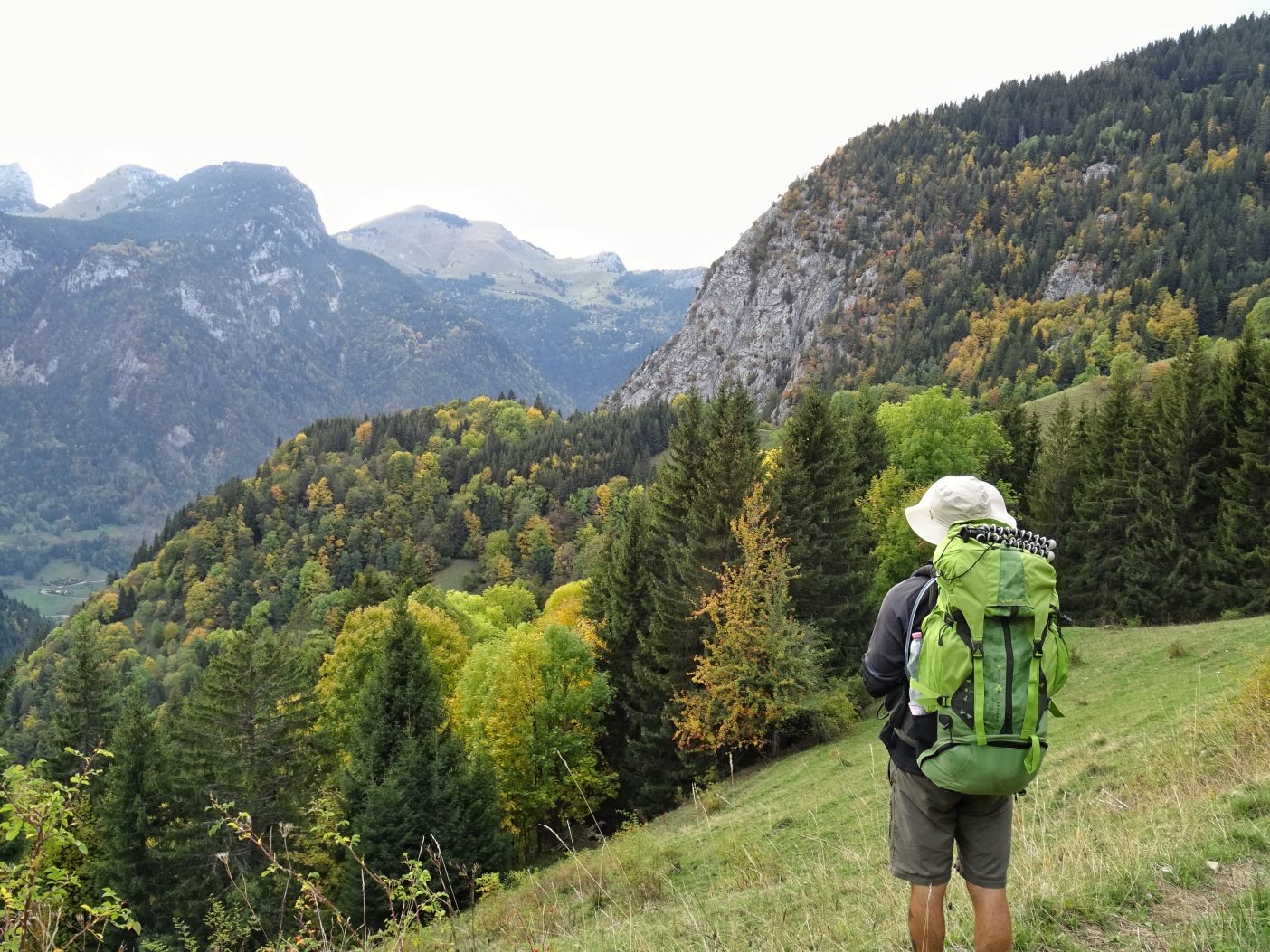 The real cost of clothing, gear TLC, brands to support, chemicals to avoid and everything else you need to pick the best eco-friendly outdoor gear.
The right gifts can spark great things and inspire time spent outside. This is a list of eco-friendly options that will do both!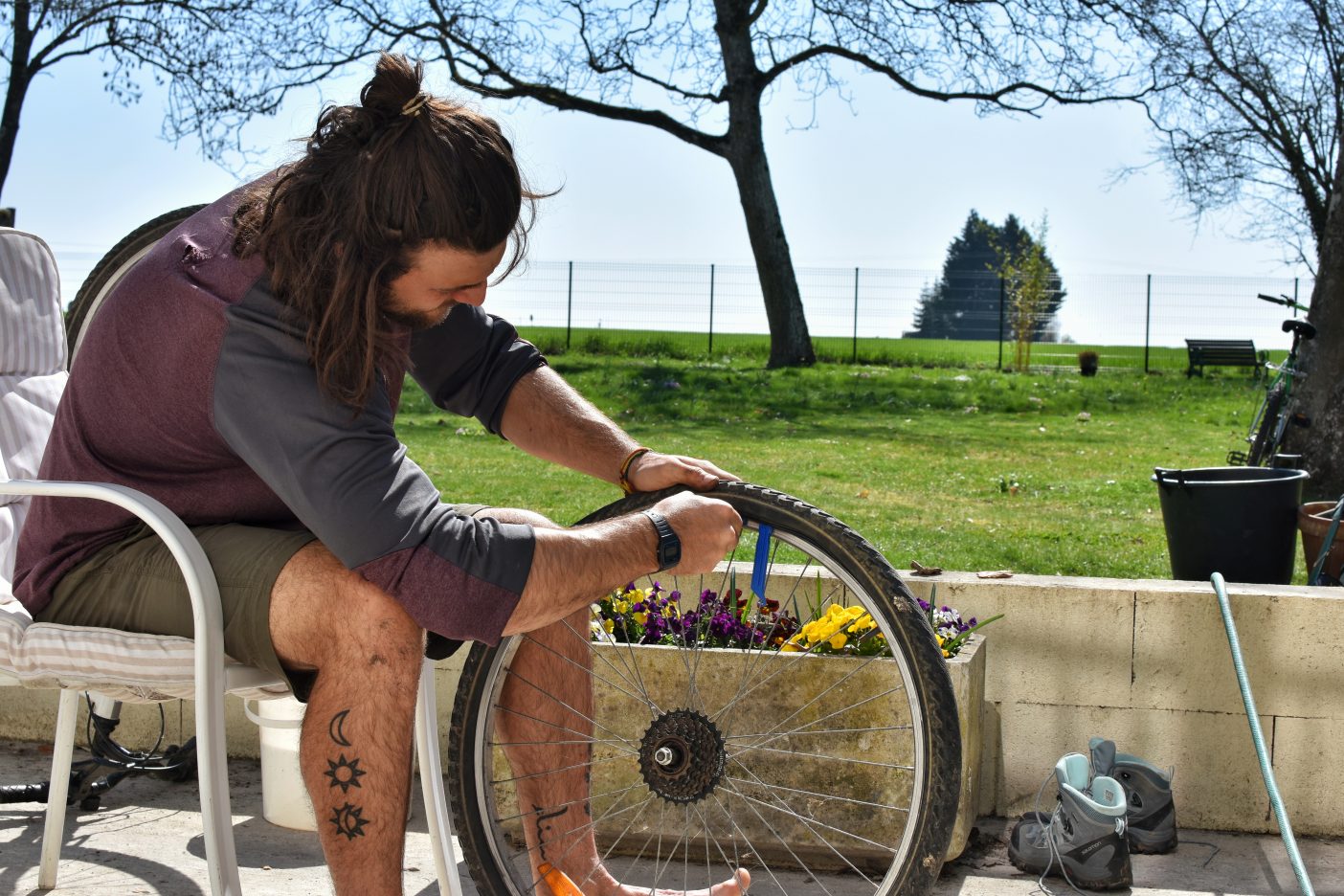 Looking after your gear is one of the simplest ways to prolong its life. Not only does this limit heaps of waste but it also saves you lots of cash. In this article, we share all the tips you'll need for DIY gear repairs!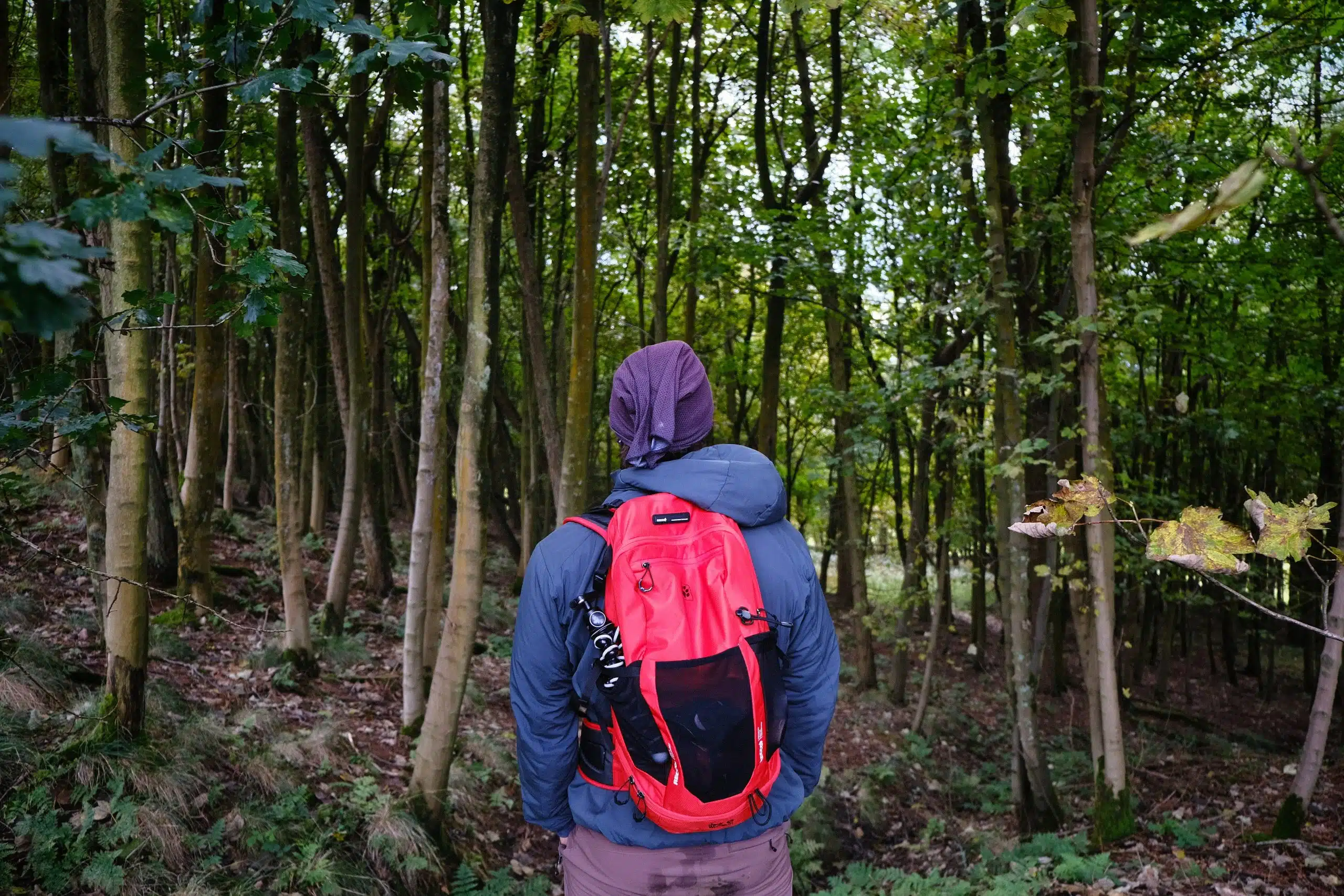 A backpack is one of the most useful bits of outdoor gear you'll own. These are brilliant eco-friendly options for all types of adventures that you can wear with confidence!
Embracing Local Adventures and Sustainable Transport
Why is going local so important? First off, it'll hugely cut down your emissions from driving or flying but it'll also give you a new found appreciation for your neck of the woods. You'll develop more of a connection with it and, ultimately, are more likely to protect it.
And here's a little secret: you don't need to traipse halfway across the world to find a thrilling outdoor experience. Heck, you don't even need to leave the country. 
In 2017 we completely clipped our wings and that's actually when the real adventures began, opening our eyes to a whole world of human-powered potential!
Did you know one long haul flight uses more carbon than the recommended amount for a year? This is why we committed to stop flying in 2017 and why YOU should think about it too!
We understand that to completely stop flying might not be as easy for some people. If this is the case, make sure you fly as sustainably as possible with these easy tips.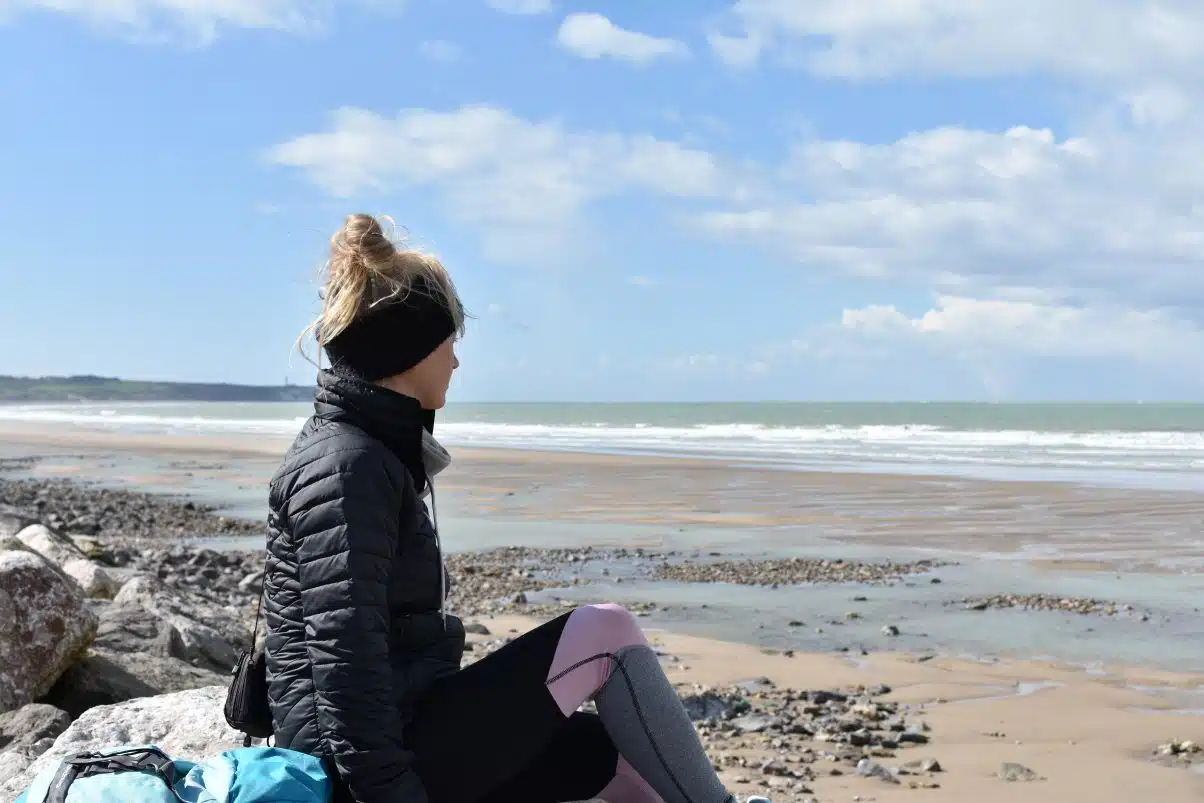 It's actually extremely easy, and often cheaper, to get from the UK to Europe without flying. Then you've got half the world to explore without even touching a plane!
Focusing on making your adventures more eco-friendly doesn't take much but it's well worth the effort. And, let's face it: as outdoor lovers it's our responsibility and definitely in our own self-interests. 
Hopefully you found everything you need on this page but if not, you can find all of our Green Adventure articles here. For any more tips or advice, don't hesitate to reach out on social media or drop us an email!
Ready to find an adventure, or want help making it vegan? Check out the pages below!
Get the latest content, exclusive sustainable outdoor tips and also our Ethical Adventure Planning Guide by signing up to our mailing list below!