For the times in life when you can't hit the trail, these backpacking and hiking movies can give you that adventure-fix right from your sofa
---
Let's face it, there will be points in life when you're stuck indoors.
Whether that's because of illness or injury, bad conditions, bad mood or more recently a bad case of pandemic.
These hiking and backpacking movies are just the medicine!
Delivering that all-important taste of the trail straight from the screen, popcorn in tow.
We put together a list with tales from bushwhacking in South America and the Amazon, a touching story from Northern Scotland, wild trails in Scandinavia and a sweet selection from North America and the Triple Crown.
You'll find hand-held docufilms, moving motion pictures, Hollywood epics and a few hiking-based horror movies thrown in for good measure!
Oh, and this list is allll hiking, backpacking and a bit of wandering. If you're after mountaineering and climbing movies, this list is better suited to you.
This article may contain affiliate links, they will never cost you more money but helps Veggie Vagabonds keep making content like this – thank you!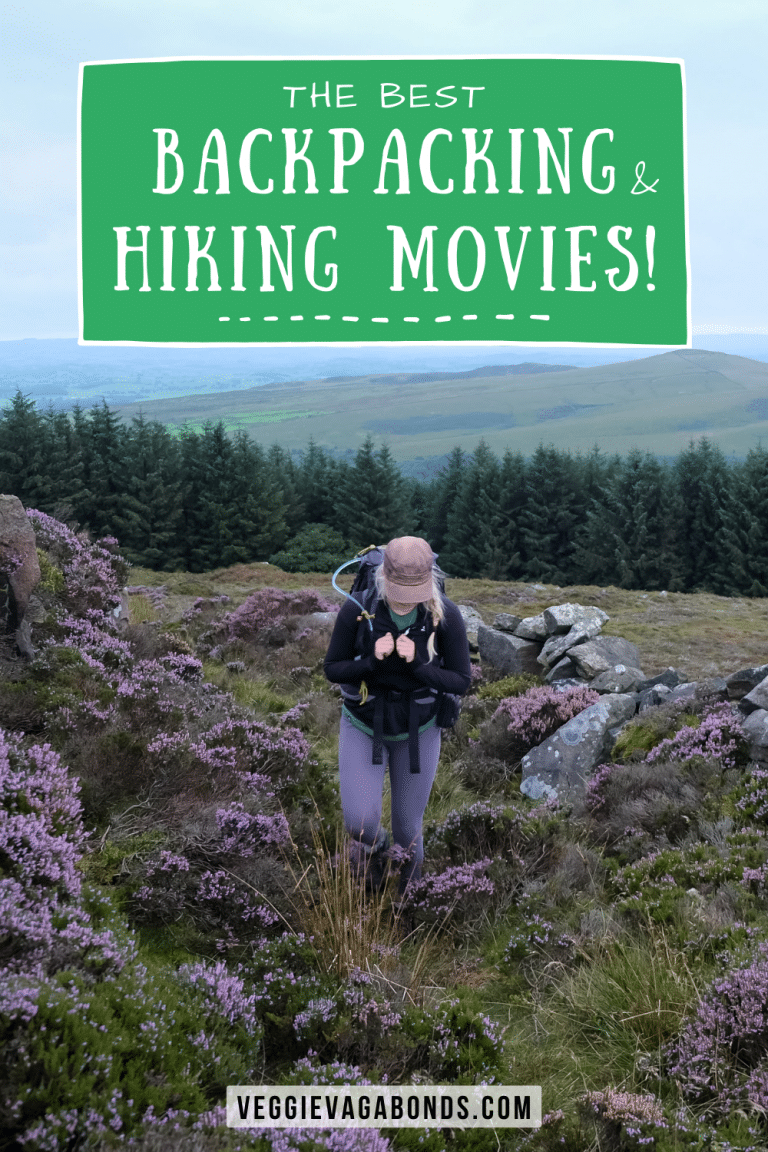 Here's Our Pick of the Best Hiking Movies!
Edie (2017)
Man, they should make more movies about hiking in the UK!
This is the touching tale of Edie, an 83-year-old badass who decides she wants to climb Mount Suilven in the Scottish Highlands.
With her daughter recommending a retirement home, the newly-widowed Edie says 'screw that' and decides to pursue the climb her husband never allowed her to do.
Absolutely epic footage of northern Scotland too!
---
A Walk in the Woods (2015)
Based on the awesome book by Bill Bryson, A Walking in the Woods tell the tale of Bill and Katz, an unlikely duo attempting to walk the Appalachian Trail with minor experience.
Obviously things don't go quite according to plan but the chemistry between the characters is awesome and it really gives you the feel of thru-hiking through woods for months on end.
Our favourite Appalachian Trail movie!
---
The Lost City of Z (2016)
This is probably more in the adventure movies category but I still think it's worthy of the list.
Another film based on the book, following Percy Fawcett, the British adventurer who ventured into the Amazon jungle in search of the fabled City of Z.
It's actually based on real-life events, giving you a wicked feel for the perils the jungle brings.
---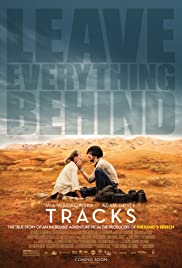 Tracks (2013)
Boy, this film is mighty inspiring but watching it makes you feel damn thirsty.
Tracks is set in Australia and is the real-life account of Robyn Davidson's incredible experience travelling for 9 months and 1,700 miles across the Australian desert. On her own… besides 3 camels.
And when I say incredible, some bits are absolutely brutal, but her physical and spiritual journey is beyond uplifting.
---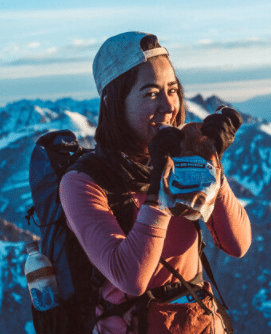 It is the People (2020)
They say thru-hikes are all about the encounters you have along the trail, and this short backpacking movie is all about that.
It's less than 20 minutes long but documents a young New Zealanders experience hiking the Pacific Crest Trail. It's beautifully shot, has a cracking soundtrack and just makes you want to lace up your hiking boots and go make some buddies on a backpacking trip.
---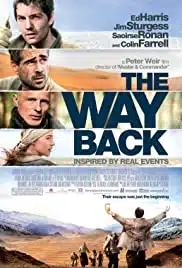 The Way Back (2010)
This film got a bad press but we thought it was pretty cool, especially as it's based on real events.
The Way Back boasts some big actors and tells the story of prisoners of war escaping a Soviet gulag in Siberia. It's one of those out of the frying pan and into the frier types, and their 4,000-mile journey that followed was pretty harrowing.
This is more of a survivalism trekking movie than straight hiking but features cracking scenes across frozen Siberia, Mongolian deserts and Himilayan mountains.
---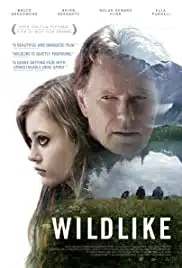 Wildlike (2014)
A young girl is sent to stay with a very nasty uncle after the death of her dad and hospitalisation of her mom. She flees the uncle and ends up crossing paths with an older backpacker who she joins on an adventure across Alaska. It really makes you lust for Alaska!
There are so many crazy angles to this film, it's won dozens of awards and is a critic-favourite. 100% worth a watch for your hiking fix.
---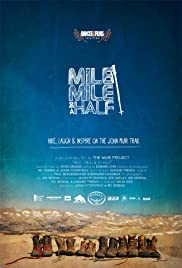 Mile… Mile and a Half (2013)
An old-school, fan-favourite backpacking movie about a bunch of individuals and creatives who come together to hike the John Muir Trail.
It's filmed by the group as they hike, they pick up plenty of chums along the way and it shows some really breathtaking views across California backcountry.
---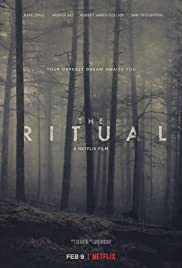 The Ritual (2017)
I told you there would be horror movies (and we thought it was pretty good too!).
A British horror film following a group of guys who hike the Kungsleden Trail in Sweden. Their journey along the 270-mile route starts fine but as they enter a forest and night falls, everything goes tits-up.
Some inspiring Swedish panoramas and frights too. Perfect for the horror-loving hiker!
---
Wild (2014)
Yes, this is that Reece Wetherspoon hiking movie that some people love, some people hate and discussions about it will always lead to someone saying 'but the book is so much better'.
We haven't read Cheryl Strayed's book but definitely think the film is worth the watch. It's a story of losing yourself and then finding yourself on the trail, overcome personal doubts and adversities.
If you're a beginner hiker who has ever wanted to solo backpack but felt held back by worries, this movie will inspire you to go kick ass!
---
The Way (2010)
One of the few hiking films to be based in Europe, and it's all about the Camino de Santiago.
A father can never understand his son's refusal to lead a conventional life, but when the son dies hiking the Camino, dad decides to complete the hike in his place.
It's pretty old and simply shot but really feel-good and great if you're planning to hike the Camino yourself.
---
Into the Wild (2007)
Some would argue this isn't a hiking movie. To them I would say: it's a stomper of a movie, he lives from his backpack and does a lot of hiking. It ticks enough boxes for me!
This is the movie that captured the heart of every young, lost and adventure-loving teen, not sure where they're going but determined to hit the road and find… everything.
It's the famous tale of Christopher McCandless' journey to Alaska, first popularised by Jon Krakauer's Outside Magazine article in 1993, and later in his book, Into the Wild (1996).
One of our favourite outdoor movies, without a doubt!
---
Do More With Less (2015)
We've listed a few movies about backpacking the PCT but we liked it because it's a compilation of 100+ conversations with hikers along the trail. Each person shares their own perspective and inspiration.
It's a really beautiful insight into what drives hikers to endure so much physical strain and testing situations, hiking thousands of miles and living from their backpack.
---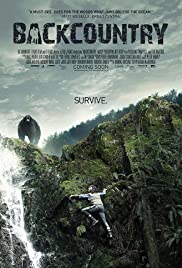 Backcountry (2014)
A thriller/hiking movie which is pretty over-the-top, but apparently it's based on a true story… if this is the case, DON'T GO HIKING THERE!
It starts with the rookie error of saying 'I don't need a map' and is then pretty much a culmination of trail fears, with some pervy locals and a big-ass bear that has a big appetite for humans.
Where can you watch these movies?
You'll find a few hiking movies on Netflix, depending on your country. You'll also get a number included on Amazon Prime or you can rent them there (like the links we've given).
There are also loads of awesome hiking documentaries and personal accounts on places like YouTube and Vimeo.
What's top of your hiking movies list? Tell us in the comments!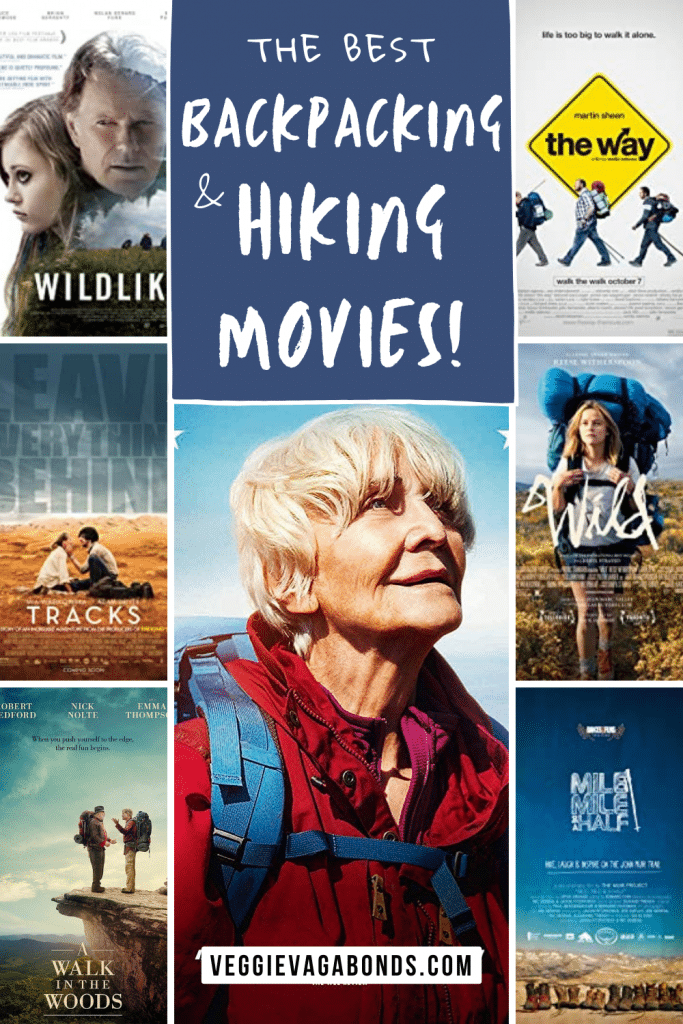 14 Backpacking and Hiking Movies for Indoor Adventures
Keep exploring…
[elementor-template id="9146″]