Simple hiking tips that make a big difference. After this, you just need to think about right, left, right, left…
---
Hiking is, quite simply, one of the best things in the world. It's the ultimate form of exercise that is practically available to everyone; be it the elderly, couples, individuals, the fit, unfit and even little nippers. You can get outdoors and feel a real sense of freedom, release some of life's pressures, build relationships, all the while exercising your whole body. It awards you with the opportunity to explore our enchanting wilderness, away from the hustles and bustles of everyday life.
Everybody gets something different from their hiking experience. Some people go for the adventure, some to bond with family and friends while others simply prefer being around trees and mountains to people. What separates hiking from other forms of exercises is that it is free, available to everyone and pretty straight forward. However, there are still certain hiking tips and tricks which will make your time outside a lot more rewarding.
Make some easy preparations, simple considerations and pack the right outdoor gear and you can build towards the perfect hike, even if it's your first one!
Some of the links in this article may be compensated. This means if you make purchases through them, we may make a small commission. This is NEVER of any extra cost to you but is essential to keep Veggie Vagabonds running.
Hiking Tip #1 – Pick the Perfect Hike for
You
There are plenty of incredible hiking trails around the world, suited to every level, so pick one that's right for you. If it's your first time on the trail, pick something manageable and you won't regret it. You'll have plenty of time to build yourself up to bigger and longer hikes if you choose to.
Not sure how long your trail will take? Generally, it takes 20 minutes to hike a mile, with an extra 30 minutes for every 1,000ft of ascent. Factor in your fitness, the weight of your hiking rucksack, lunch stops, photo breaks etc and pick a comfortable route for your ability and time constraints. You can use a hiking calculator to estimate how long it will take.
Remember, if you're new to hiking, it's best to overestimate the time you'll need and don't overestimate your own ability.
Find more tips and planning advice in our Beginner's Guide to Hiking
Hiking Tip #2 – Plan Properly
When it comes to the outdoors, a little planning can really go a long way. These simple considerations will make a huge difference and give you more confidence along the trail:
What is the weather forecast? Could bad weather make the trail dangerous?

Do you know the local area/familiar with the hiking trail? How are you going to navigate? How are you going to get there and back?

When is the best time to go? Do you want to go when it's quiet or possibly busier?

What hiking clothes and outdoors gear do you need for this specific route?
For more planning information, look at our Outdoor Planning Guide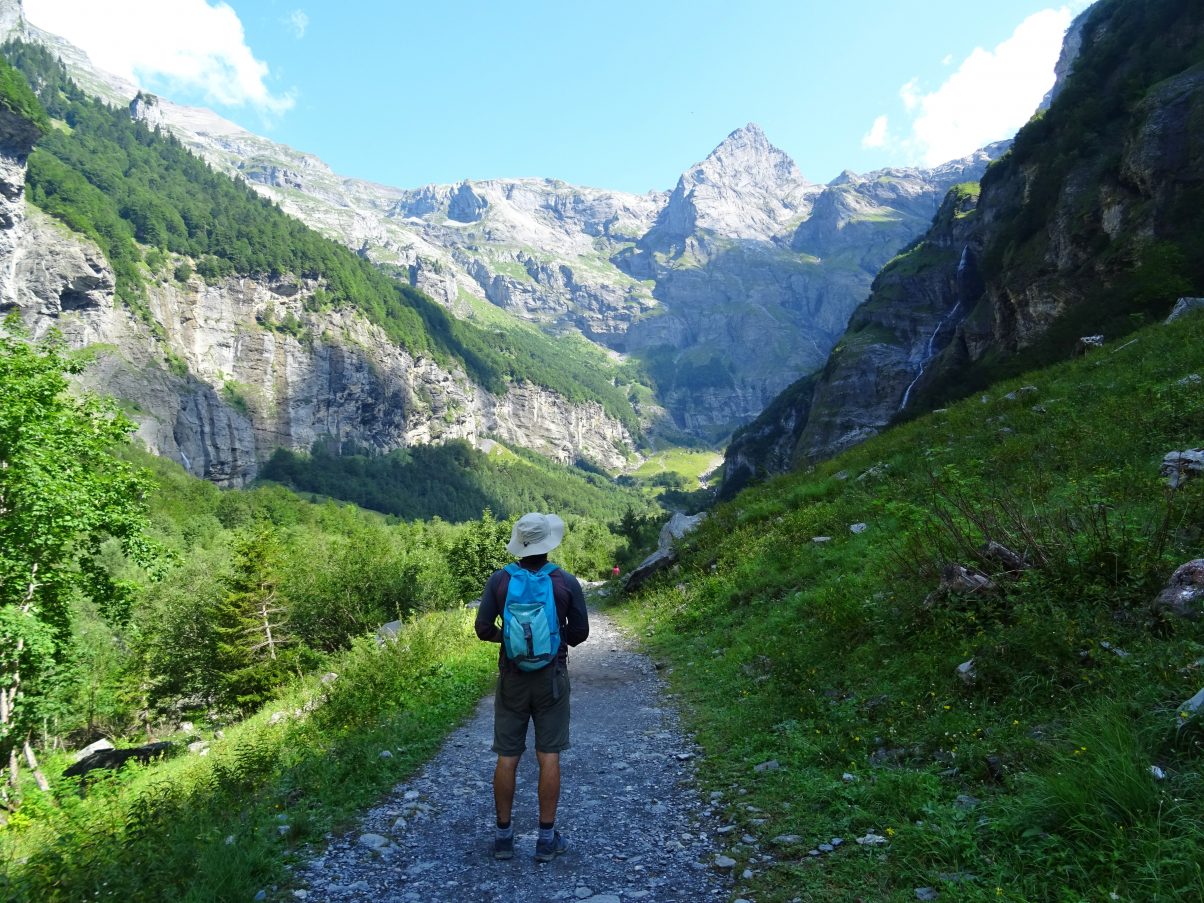 Hiking Tip #3 – Take the Hiking Essentials
You don't need lots of expensive hiking gear to get outside but there are certain things you should prioritise which will make your time on the trail safer and more enjoyable.
Hiking essentials are small and lightweight but seriously invaluable; you should consider taking them on every hiking trip. There are also certain types of outdoors clothing you should put more emphasis on.
An appropriately-sized hiking rucksack, a good pair of hiking shoes and a high-quality outer layer (an insulated jacket or waterproof coat) for hiking in colder weather are items you shouldn't leave home without.
For a more detailed breakdown, our Hiking Packing Guide has a sweet overview, with seasonal info in our Winter Hiking Guide and Tips on Hiking in the Rain.
Hiking Tip #4 – Happy Feet Make a Happy Hiker
The comfort of your feet is paramount when you're spending the day walking and trying to complete a hike with blisters on your feet is NOT an enjoyable experience! There are a few steps you can take to make sure they stay feeling tip-top.
During hiking breaks, it's best to take off your boots and allow your feet to cool down. A quick massage will be a welcomed call as it allows blood to circulate well around the calves and prevent the feet from swelling. See a cold stream? Rest your feet in them and it will do wonders!

Pick a pair of socks that are hardwearing and well-fitted to stop chafing

Most importantly, find the best hiking boots for your chosen trail! Addnature have a wide range of boots and shoes which are recommended for their quality and comfort.
Hiking Tip #5 – Take the Right Food and Hydration
You gotta give your body the right food and hydration to enjoy your time outside. The average hiker burns 400-500 calories an hour so this means lots of snacks along the trail!
The best hiking foods will be a mix of slow and fast release carbohydrates with a high calorie content. You'll also want to take some salty snacks to replace your electrolytes lost from sweat.
It's also crucial to stay hydrated, even if it's not a hot day. Ideally, you want to drink 1/2 a litre of water for every hour of hiking. This water bladder carries 3 litres of water, is very light and the extended mouthpiece means you can easily drink whilst on the move – it's the easiest way to stay hydrated on the trail.
Remember…
Even with proper planning, a hike can take much longer than expected due to unforeseen circumstances. Bring extra food and liquids to ensure you stay properly energised. While packing, it's also good to remove the packaging to save space.
Hiking Tip #6 – Go Light and Pack Your Rucksack Properly
Try and pack as light as possible, the lighter your hiking rucksack the more enjoyable and less tiring your time will be. Just make sure to pack your hiking essentials, outdoor clothing appropriate for the climate and enough food and water.
There are plenty of extras, like a good travel camera or maybe some binoculars, which are a top hiker's choice but think twice about any unnecessary luxuries.
It's also important to pack your rucksack properly. Evenly distribute the load to allow for proper posture and no painful pressure points. Additionally, heavier items are best at the bottom and try to put things you'll need first at the top. For example, you might want your camera or snacks easily accessible whilst a warmer layer might not be needed and can be stored at the bottom.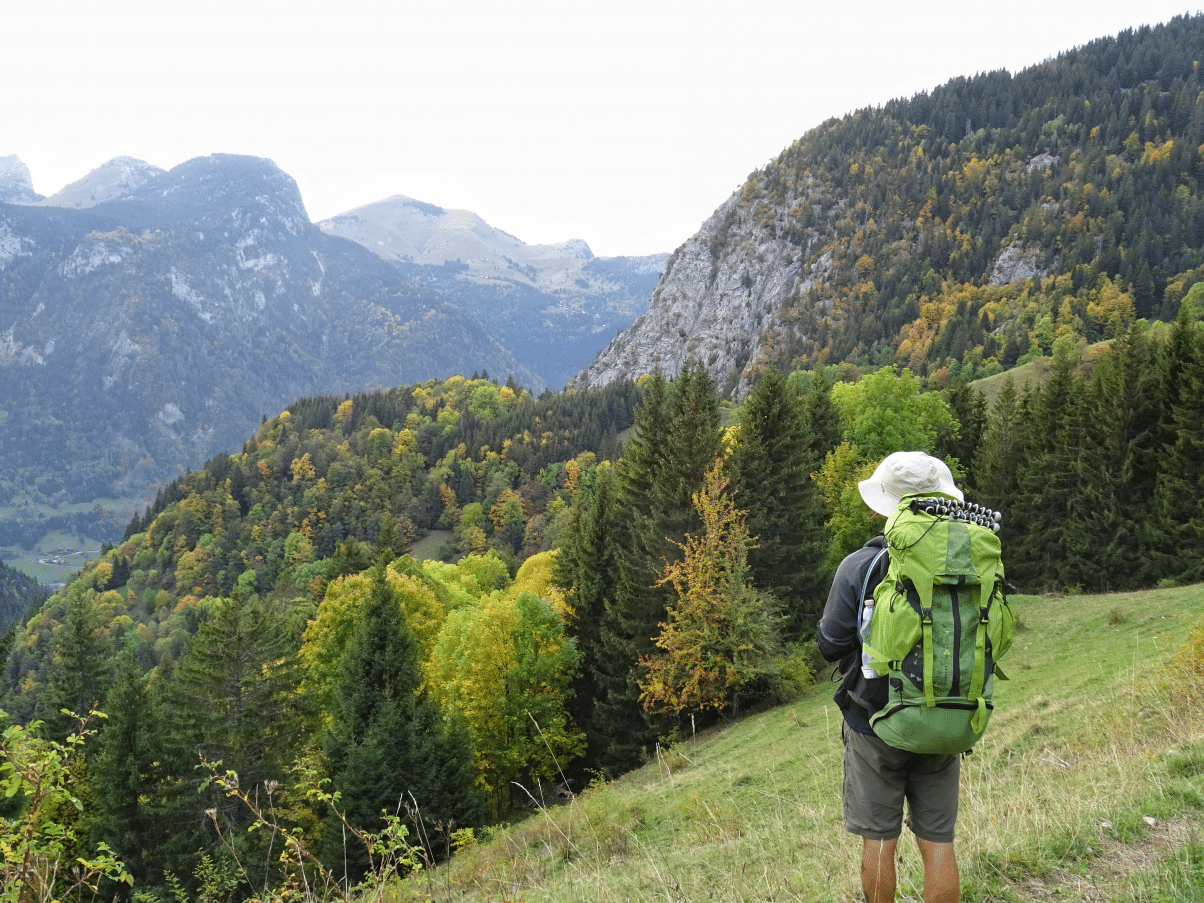 Hiking Tip #7 – Take Care of Yourself
When you're in the wild, there are certain precautions you should take. These hiking safety tips will help to keep you fit and healthy for plenty of trails to come.
Tell someone where you're going and your hiking plans

Pick a sensible hike and prepare properly (Hiking Tips 1 & 2)

Make sure you take the hiking essentials, the right clothes and enough food and drink

Always keep a mobile with battery designated for emergencies

Have a backup way to navigate (map, GPS, phone app like Maps.me)

Take a first aid kit and know how to use its contents

Stick to the trail

Don't approach wild animals, no matter how friendly they may seem

If the weather changes or a storm approaches, seek shelter or turn back

Pace yourself and don't push your comfort zone

In case of an emergency, call the local mountain rescue
After your hike, remember to stretch, have a nutritious meal and rehydrate!
Hiking Tip #8 – Hiking Groups Near You or Trail Buddies
An awesome option if you're a beginner hiker, or if you just want to share the experience, is to hit the trail with a hiking group or a trail buddy.
Thanks to social media and the internet it's never been easier to find groups of like-minded hikers who go on weekly adventures. Websites like Meet Up are a good way to find nearby groups and you should also look at local Facebook groups.
Finding a hiking buddy can also be a brilliant way to have some company on the trail and motivate you to get out there. Walking with kids can also be great inspiration for you and the family!
Hiking Tip #9 – Make it Green
It's really important to make your hiking experience as sustainable as possible. On the trail you can discover some of the most beautiful parts of the world, they're often some of the most fragile too. These sustainable hiking tips will help you have a better impact:
Leave no trace (take bags for your rubbish or food waste)

Don't disturb the wildlife or vegetation

Take responsible foods, a refillable water container and try to go plastic-free

Share the eco ethos with other hikers!
Hiking Tip #10 – Get out there!
The most important hiking tip is to just get out there and enjoy yourself. As long as you're comfortable and safe then don't let gear, fears, conditions, hiking partners or anything else hold you back. Find a good time, plan the perfect trial, start easy and build yourself up.
In the outdoors you'll find beauty and excitement around every corner and in the most unlikely of places. Be open-minded, hike everywhere and as much as you can, because great things happen when you're outdoors!
Hiking Tips for Beginners: 10 Steps Towards the Perfect Hike
These 10 simple hiking tips will take your outdoor experience in leaps and bounds. At its core, hiking is a wonderfully simple act of getting into nature and walking. Once you've taken these tips on board it really is as simple as right, left, right left…
Keep exploring…
The Complete Guide to Hiking The Pyg Track, Snowdon
18 of the Very Best Hikes in the UK You Need to Explore