Helpful tips on how to become vegan for outdoorsy folk looking to transition to a plant-based lifestyle
---
Many moons ago, J and I decided to take the plunge into the glorious world of veganism. And since that time, the realm of plant-based wonders and animal-free clothing has come on leaps and bounds.
There are vegan substitutes galore, outdoor companies list which bits of kit contain animal parts and society is a lot more understanding of us plant munchers.
Top this off with plenty of inspiring vegan adventurers and the outdoor community is starting to come around to all this 'hippie stuff'… Basically, there's never been a better time to go meat-free. Plus, there's always room for veganism to expand further.
One question we're always seeing popping up is how to start being vegan in the first place? How do you start that big plant-based meatball rolling?
When we first switched, we asked the same question and just sort of picked it up for ourselves as we went along. Needless to say, there was a lot of trial and error.
After all these years we've gathered up some tips and a wealth of knowledge that we wanted to share. To help others wanting to take those first steps towards a more ethical lifestyle.
We've put together these tips on vegan food, vegan gear and general tips. For the vegan-curious and beginners on your journey through veganism.
In this article you will find:
First off, it's easier than you think
Before we jump into things, I just wanted to dispel any myths about veganism being about restriction or denying yourself anything. At its core veganism is about being kind to the planet, animals and your own health.
At first you may find it hard to get your head around omitting certain things or substituting others. But, with time you'll find what works for you and discover there's a big ol' vegan world at there. You'll be amazed at the things you can do with a humble soybean and how kick-ass vegan adventure gear is nowadays.
Welcome to your plant-based quest into this new ethical realm – you'll enjoy it here I'm sure!
1. Food tips for becoming vegan
Take it at your own pace
Do what feels manageable for YOU most importantly. Your well-being is the number one priority always, so do what feels mentally and physically possible at first and start there. Listen to your body, keep listening and slowly develop from there.
Don't worry about what others are up up, this is your journey on your terms.
Phase out the old and welcome the new
Phasing out animal-derived products for vegan ones can be a gradual process. Personally, we think it's best to take things easy and swap things out over time.
If you're learning new recipes or finding new products, it will probably be more enjoyable and successful to go slow. Jumping in at the deep can be tough and seem hard to keep it.
Remember veganism isn't about restriction. If you're cutting out all meat and fish protein sources, you need to replace them with pulses, grains and other plant-based proteins. Especially important if you spend a lot of time outside, to make sure your body is getting all it needs.
---
If you want more vegan adventure guides and tips for the outdoors, sign up for our newsletter to get our latest articles
---
Plan food for trips in advance
There's nothing worse than not having enough food on a wild outdoors trip.
When you're exerting yourself, it's more important than ever to get the right amount of fuel and nutrients your body needs. Planning vegan food for trips is a great way to ensure you have enough to keep feeling strong.
Your grub needs to be balanced and substantial so devise a rough plan of what you'll eat for meals or snacks. It also means you'll avoid being caught short on the trail, as in some parts finding vegan food outside can be tricky.
We've got tons of vegan food guides to help you plan ahead:
Substitutes are your friends
Veganism has come a LONG OL' WAY and although textures and flavours still differ, some meat substitutes kick ass. Just remember to be open-minded. Beans aren't cows, but turns out you can make them taste surprisingly similar!
Also, don't feel you have to substitute everything. Some vegans go fully in with the vegan meats. Others prefer the whole-food approach.
Most of us have enjoyed fruits, veggies, grains and pulses even as a meat-eater. So crowd your plate with the things you love and add in those vegan extras bit by bit.
Trial run snacks before trips
A good tip for life is to trial-run new recipes at home before hitting the hills. It can all go a bit Pete Tong trying new intricate recipes when you're wet, muddy and in the middle of nowhere. Test them at home to know they work and they agree with your gut.
Consider your vitamins and nutrients
Getting the right vitamins and nutrients is essential whatever you eat. Vegan or not.
Vegan B12 is the big one we plant-munchers need to focus on. You can get it in pill form or in things like marmite and nutritional yeast.
It's recommended, anyone in the Northern Hemisphere takes vitamin D and it's important to pay attention to iron and magnesium. Adventurous bods need a lot of goodness so make sure you get all the elements you need.
Every individual will need different levels of vitamins and nutrients. If you're feeling unsure, speak to a health professional who can give you nutritional guidance.
Keep it simple
A vegan banquet might be a bit too much straight off the bat. Keeping it to simple food will make it manageable and enjoyable.
We have tons of vegan food guides and easy recipes for the outdoors. Plus, the internet is a plethora of recipes that cater to every taste.
Whether you're crowding your plate with the plant-based food you've always loved, or substituting the sh*t out of meat for alternatives. Keep it simple to avoid getting overwhelmed. That means exploring the wizardry of aquafaba at a later date.
2. Tips for switching to vegan gear
Look out for vegan certificates
With the world of veganism growing, outdoor brands are making it easier for us ethical consumers. It used to be like finding a needle in a haystack trying to get your mitts on a vegan insulated jacket or vegan hiking boots. Nowadays, more and more companies are using synthetic materials and ditching animal-derived add ons.
Making this easier comes vegan certificates, with companies clearly labelling which of their items are vegan-friendly. This is great because even if a product uses synthetic materials, it might still contain animal products in things like dyes or glues.
Some big companies aren't able to confirm if their products are vegan as they have such a huge production line. Looking out for the vegan certificate lets you know you're shopping ethically.
You can check out our guides vegan outdoor gear for more help, guidance and ethical product reviews.
Look out for the PETA-Approved Trademark and Vegan Trademark, although some companies use their own labels.
Opt for vegan outdoor brands
If you want to support completely vegan outdoor brands then you can check out this list. These companies only make 100% vegan products so get a big thumbs up from us adventuring herbivores!
The FAQ's page is your friend
If you've found an item and you're not sure if it's vegan, head over to the FAQ's page. Here you'll often find answers on whether certain lines or products are vegan.
For example, Inov-8's product pages don't say anything about veganism. BUT, their FAQ's page confirms that all their footwear is 100% vegan – winning!
This may not always be possible but it saves you a lot of time emailing companies who may not even know themselves.
There's no need to switch overnight
It doesn't mean you're any less of a vegan for not throwing out all your non-vegan gear instantly. In fact, nobody benefits from throwing out perfectly good clothes or equipment. Instead, give your items a good life and then replace them with vegan alternatives when the time comes.
If it feels better for you to make the switch in one go, maybe you can pass on old gear to a friend, sell it online or donate it. Letting good equipment go to waste will be more harmful to the planet in the long run.
3. Tips on how to become vegan for beginners
Keep learning
Veganism is a constant learning curve. Don't feel you need to be an expert label checker overnight. You'll constantly learn more about food and gear origins as you continue on this path.
Ask others for help
For the most part, the vegan community are a friendly bunch so don't be afraid to reach out and ask questions.
The ethical adventure community on Facebook is a great place to ask any questions about veganism in the outdoors. Plus, there are tons of other vegan groups on the internet where people are happy to impart knowledge and share tips.
And, of course, you can reach out and ask us too!
Ignore the haters
Some people can be frustrating. That's life. Whether it's people raining down with their views on your lunch, family members poking and prodding or friends with scenarios of being stuck on a desert island with a chicken (if it ever happens Steve, I'll let you know).
Some people feel insecure and judge others who are trying to do something good. Be patient and remember that it's not a competition. You're doing something awesome for the planet and yourself so focus on that and squash the haters with kindness – it's liberating.
---
---
Don't worry if you slip up
Keep falling off the wagon? Don't worry.
What's important is that you're trying. So dust yourself off and keep going. It doesn't mean you have to throw the towel in altogether, just keep going with what feels manageable to you.
Forget about labels
"This isn't vegan"
"That isn't vegan"
"You're not vegan if you do that.
Along this road, you'll probably hear some of those things. And don't worry about it.
Think more about cutting down on animal products than trying to be vegan.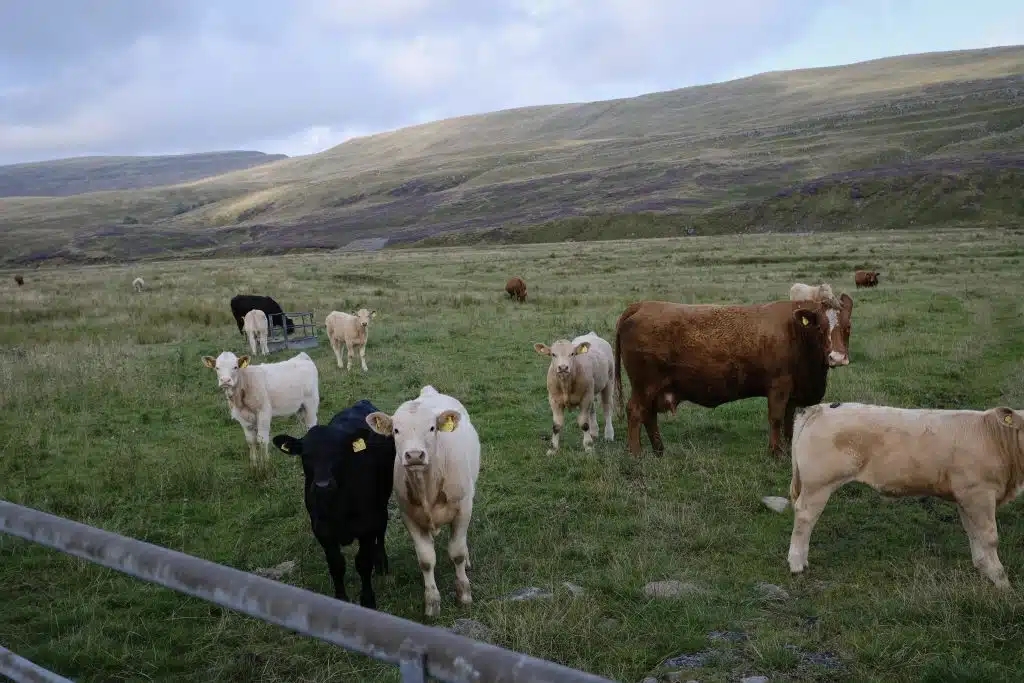 Remember why you started
Fluffed up or feeling a little disheartened with the state of the world? Remember why you choose this ethical lifestyle in the first place.
Whether you choose veganism for the environmental benefits, because of animal welfare or for your health, you choose it for a reason. A darn good reason that has far-reaching positive impacts.
Remember what compelled you to start and it will help you to continue on this plant-based expedition.
Hopefully these tips will help all you vegan-curious folk, recent vegan beginners or anyone wanting a few extra tips on how to become plant-based. Take a browse through our pages and you'll find tons of resources on vegan food, gear and guides for the outdoors, all to help support your ethical lifestyle!
As always, drop us a line for any more advice, we're always happy to help in any way we can.