If you're stuck indoors or need some inspiration for trips of your own then you gotta check out these adventure and outdoor books – because you can never read too much!
---
We human beings are funny.
We lust over the unknown, get excited by danger and see the impossible as merely a challenge. It's amazing we've made it to the top of the food chain, to be honest.
Many trade the comforts of everyday life for gruelling yet extraordinary experiences, in new landscapes and lands, witnessing events that are only possible in the imagination for 99% of the population. And boy, I'm glad they wrote books about it!
Pick up the right book and you're transported from your armchair (or your preferred reading spot) to join the writer on their expedition. You can see this new world through their eyes, sense their anticipation and feel their anguish. In a lot of ways, outdoor books and adventure writing can be almost as exhilarating as journeys of your own. They're definitely cheaper!
Many of the books on this list have actually inspired adventures (and misadventures) of our own. For years we've been completely mysticised with India, and it all started thanks to some of the writers below. Combine this with the awesome words of Dervla Murphy and it was the catalyst for our England to India expedition!
Got a Kindle or E-reader? You can pick up digital versions of these adventure books for as little as £1, some of them are even free. Paperback books are nice but going digital is the eco-friendly option and you don't have to worry about delivery – you can be reading in 30 seconds!
Are there any books about adventure that you love and we missed out? Spill the beans in the comments section!
This article may contain affiliate links, they will never cost you more money but helps Veggie Vagabonds keep making content like this – thank you!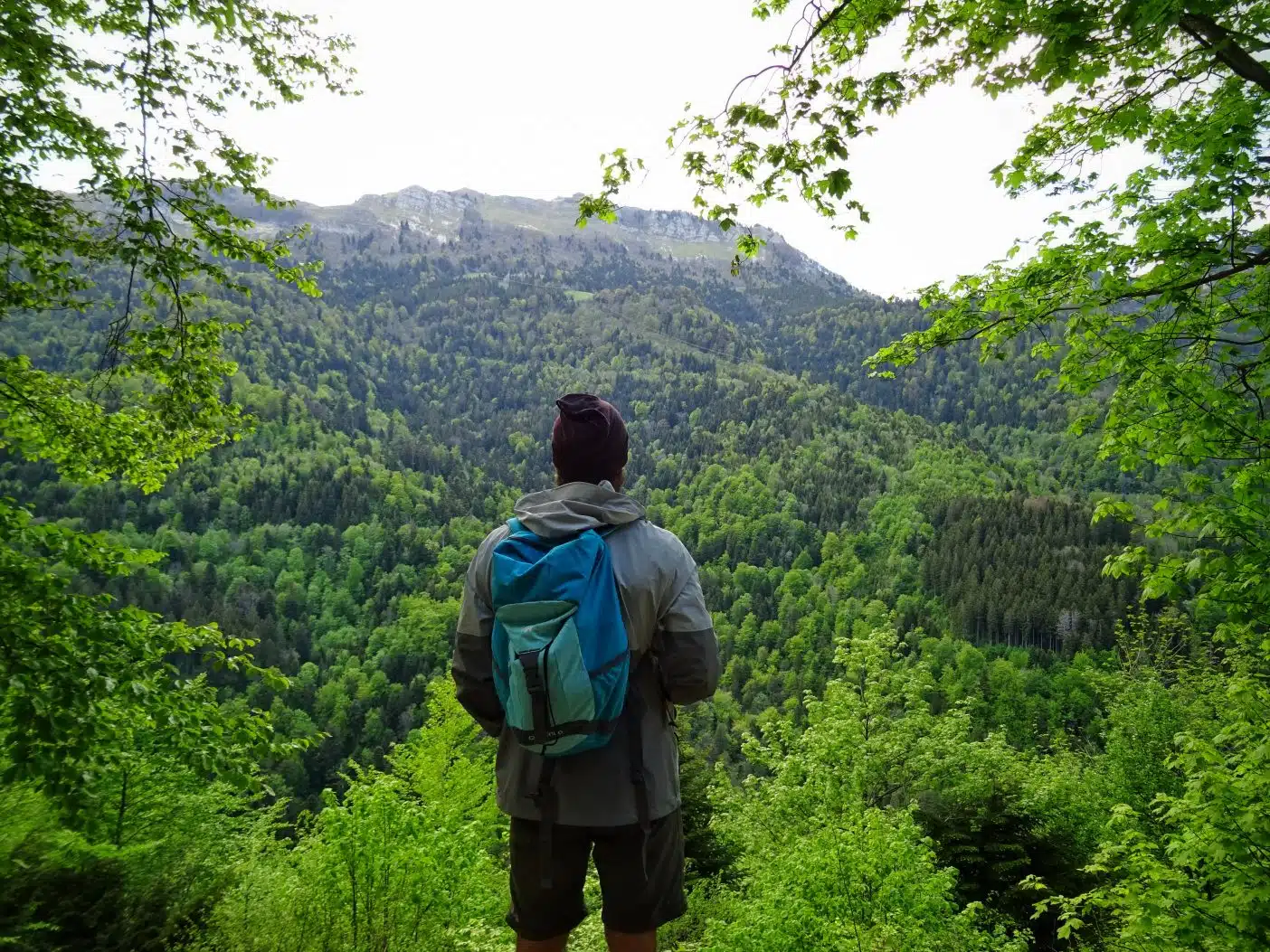 20 Adventure & Outdoor Books for Armchair Expeditions
The photos of these books are via amazon.com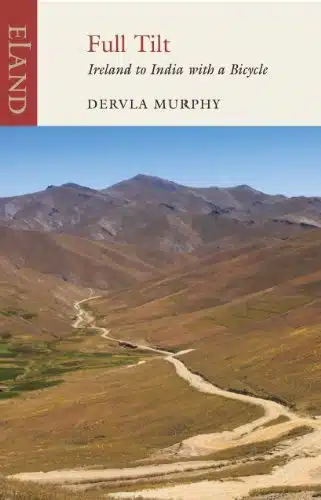 Full Tilt (1965)
by Dervla Murphy
Hands down one of the best adventure books we've read and definitely the most inspiring – Dervla Murphy has to be one of the most bad-ass women of all time! Full Tilt is a compilation of the letters Dervla wrote home when she cycled from Ireland to India in the 1960s. Her tale is nothing but sensational and completely motivating, whether you're a cycle tourer or not.
The letters recount her relationship with Roz (her bike) exploring the trials and tribulations of crossing some of the most inhospitable parts of the world. Her detached storytelling gives little personal opinion and instead describes the encounters, experiences and environments around her – from gun-totting Afghan tribes to eye-watering mountain passes – letting you slip into the saddle of the adventurer.
---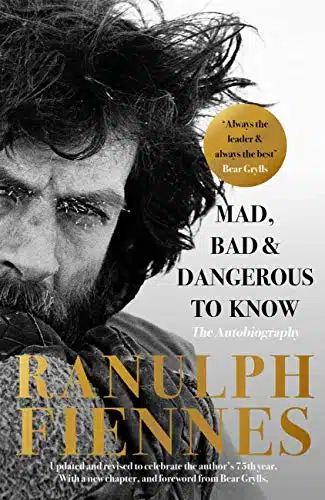 Mad, Bad and Dangerous to Know (2009 updated version)
by Sir Ranulph Fiennes
Ranulph Fiennes: the legendary British outdoor trailblazer. Jeez, has this guy done some crazy stuff…
The first person to reach North and South Poles on land and

cross the Arctic and Antarctic oceans

First to circumnavigate the world by its polar axis

The oldest Briton to summit Everest and

complete the Marathon des Sables: a 156-mile ultra marathon in the Sahara Desert

Raised millions for charity and has won pretty much every adventuring/outdoors award there is
He was even close to being James Bond. Basically, you gotta read his autobiography!
---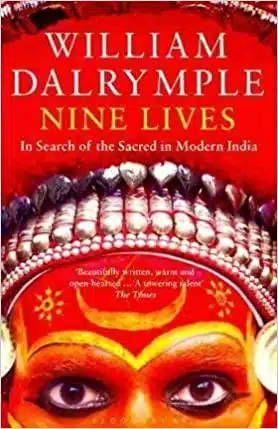 9 Lives (2010)
by William Dalrymple
9 Lives is the book that really got our juices flowing to explore India. It tells the story of 9 real characters from the most vibrant and intriguing corners of the vast country. Each is on their own starkly different religious path, with truly eye-opening perspectives on life. From Jain monks and tantric priests to goat herders and temple prostitutes – it shows the crazy diversity in this one country and had us itching to plan a journey in that direction.
---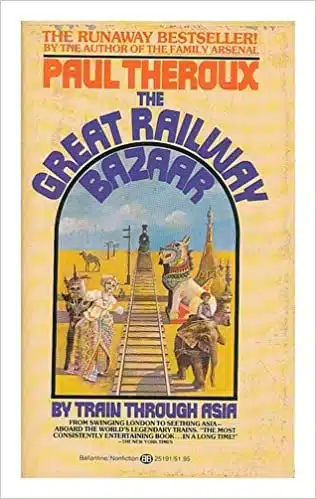 The Great Railway Bazaar (1975)
by Paul Theroux
Paul Theroux has a whole host of adventure-inducing travel books but The Great Railway Bazaar has to take the biscuit (it gets brownie points for overland travel too). This detailed travelogue from a young Theroux documents his travelling the world by train, on the likes of the Orient Express, the Khyber Pass Local, the Mandalay Express and the Trans-Siberian Express. The candid and honest interpretation of observations and experiences are beautiful to read, really selling the idea of a train-based adventure.
---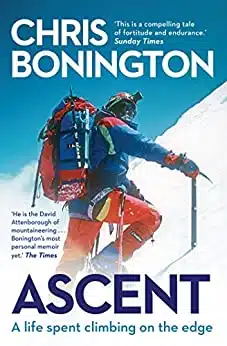 Ascent (2018)
by Sir Chris Bonnington
Sir Chris Bonnington is another legend of the great outdoors, and one of the most prolific climbers in the UK. Himalayan expeditions, Everest summits, first ascents in the Alps and Eiger challenges… Chris has got one hell of a mountaineering resumé.
But the book ain't just about climbing mountains. Life has its ups and downs and Ascent is a story of love, loss, hardship and overcoming obstacles, both emotional and physical. At the time of writing this, you can buy the Kindle version for £1 – what a steal!
---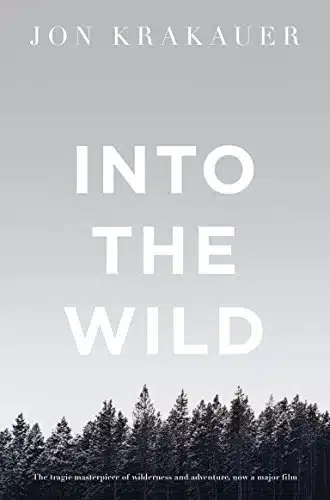 Into the Wild (1997)
by Jon Krakauer
What started from the soul-searching, wild-wandering antics of Chris McCandless transpired into an Outside Magazine article, this book and later a film. The true story of an American teen, feeling disconnected from the modern world he throws away material possessions for a life of vagabonding on the road and in the wild. His journey takes him to Alaska, not before unforgettable encounters, inspiring landscapes and hard life lessons.
For any young adventurers, this is one you have to add to your reading list, and it's hard not to relate to elements of Chris' character.
---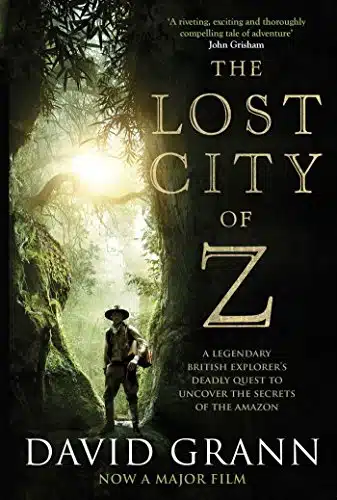 The Lost City of Z (2010)
by David Grann
Based on the real-life British explorer, Percy Fawcett, who was lost during an expedition to the Amazon with his son, in search of a fabled city. Traipsing through the heart of the jungle, they pass hostile tribes and man-eating wildlife whilst battling madness and ravenous mosquitoes.
I read this on my own mini-expedition in the Amazon, spending 8 days floating along the Rio Negra, trying to pass from Bolivia to Brazil in the cheapest means possible. My copy of the book has bloodstains from the mosquitoes I squished as they enjoyed feasting on me!
---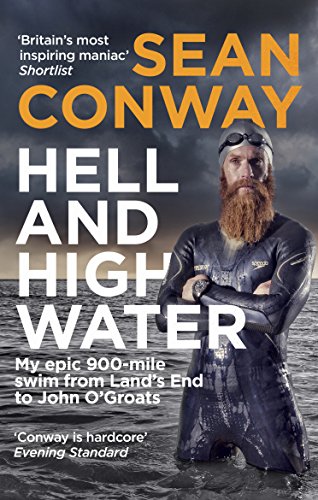 Hell and High Water (2015)
by Sean Conway
Sean has long been a big role model of ours, and his outlook on adventure is absolutely infectious. If you don't know, Sean Conway is a British endurance athlete, adventure advocate and general outdoors mad man. Amongst other things, he's run the length of Britain, set the world's longest triathlon, and holds a number of other sailing and cycling world records. His story behind becoming the first person to swim the length of Britain is raw and honest, with no attempt to cover up the fact he was underprepared and naive to the severity of the ordeal. You can find out more in our interview with the man himself here.
---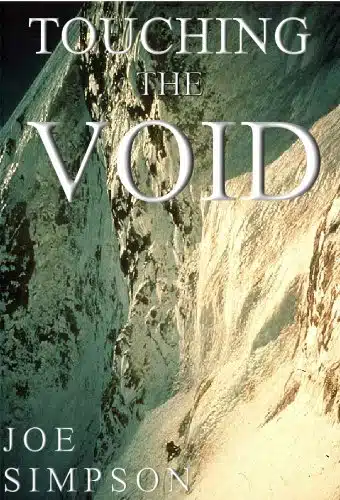 Touching the Void (1988)
by Joe Simpson
If you want a gripping read, go for Touching the Void! It's a harrowing real-life account from two British climbers on a mountaineering trip in South America, brilliantly retold by one of the climbers, Joe Simpson. As is the way for most great adventure reads, things don't go according to plan. This is an honest insight into the hardships of mountain ascents, friendship and comradery. The climbing community has been in debate about the events and decisions ever since they took place. I won't give too much away but if you're an alpine fanatic, give this a read!
---
Call of the Wild (1903)
by Jack London
The adventures of Jack London have probably inspired a number of the other authors on this list. His writing really encapsulates the American romance with the outdoors and the longing to break away from society. This led Jack on countless high-wire adventures which are documented in his many books, muddled with opinions and ideologies from great thinkers and philosophers.
The Call of the Wild is arguably Jack's most famous book and actually follows the story of a heroic dog, forced into a sledding life during the Alaska Gold Rush. Perfect for dog-loving adventurers who take their pups on the trail. At the time of writing this was FREE on Kindle!
---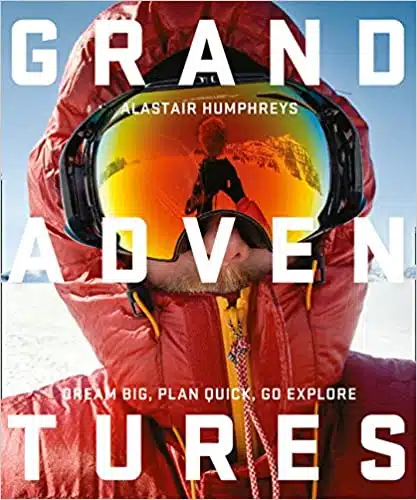 Grand Adventures (2016)
by Alastair Humphreys
If you're looking for pure adventure motivation, this has to be one of the best outdoor books available. Alastair Humphreys is building his reputation as one of the greatest British adventurers and writers of our time. Grand Adventures is basically a detailed and inspiring 101 on planning your own expeditions: how to save, set time aside, pick your trip, pack for it and what to expect. I love that it covers pretty much all human-powered adventure options and then has personal insight and perspective from hundreds of other adventurers.
---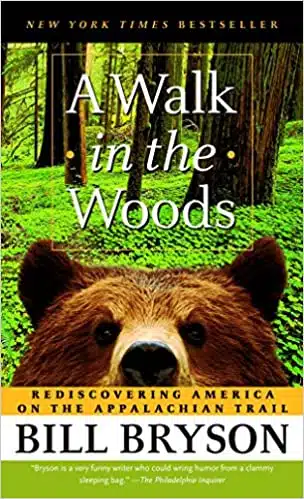 A Walk in the Woods (1998)
by Bill Bryson
Is the Appalachian Trail also on your bucket list? If it isn't already, it probably will be after reading this! In Bill Bryson's usual style, A Walk in the Woods has amazing storytelling and at points is dead funny but also touches on some more personal and important aspects of the world-famous hiking trail and the things which make it so special.
---
---
She Explores
by Gale Straub
Easily one of the most inspiring outdoor books you'll find – it'll have you literally frothing at the mouth to get your boots tied, pack on and out the door. She Explores has 40 unique and uplifting stories from female adventurers who hike, bike, camp, climb, campervan, hitch, paddle, swim… basically, live their best outdoors life and share their story. Also has some neat resources for planning your own trips too, besides the bucket loads of motivation.
---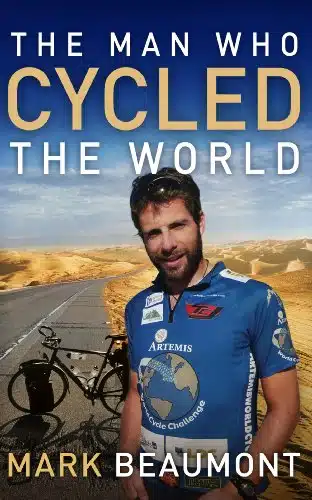 Around the World in 80 days (2010)
Is it possible to cycle around the world in less than 80 days? It turns out yes, in 78 days, 14 hours and 40 minutes to be exact. This crazy achievement by Mark Beaumont was record-breaking and took him through 18,000 miles of some of the world's harshest landscapes.
A detailed insight into elite endurance challenges and the mindset of someone pushing their body to the absolute limits – cycling over 200 miles a day for nearly 80 days. Cycle tourers and cyclists, you gotta pick it up!
---
SAS Survival Guide (Original 2014)
by John 'Lofty' Wiseman
This book could save your life, that's a pretty good selling point, right? The guide runs through bushcraft and wilderness survival skills in every situation you could imagine, from avalanches and desert strandings to mountain accidents and terrorist attacks. It's not all severe, even if you're just looking to learn knot tying, shelter making and berry foraging, you'll find everything you need to know.
***This was originally bought for me by my mum before going on a trekking trip to Borneo when I was 18. It's pocket-sized and has come with me on every trip since, just in case.***
---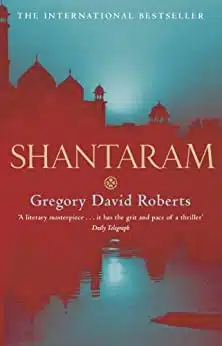 Shantaram (2005)
by Gregory David Roberts
Based on Roberts' life, escaping from Pentridge Prison in Australia to Bombay, India, where he settles and befriends locals, falling in love and working on the black market. From first arriving in the bustle of sights and smells in colourful Bombay, to taking residence in one of the city's biggest slums, he gets locked up again but with his mafia ties ends up working in the black market money exchange.
The book depicts a vivid image of life in Bombay, being an assault on your senses and a place of love. An ideal read to transport you across the globe to the stimulating streets of this crazy city.
---
Dare to Do (2016)
Another mighty motivational adventuring lady. Sarah set out to circle a lap of the globe using only human-powered means (cycling, kayaking and rowing) but was forced to stop after a tropical storm destroyed her boat in the Pacific Ocean. A beautiful tale of courage, finding inner strength and overcoming the difficulties of defeat to continue a dream. Sarah eventually became the first women to solo row from Japan to Alaska, as well as the first woman to row the mid-Pacific from West to East.
---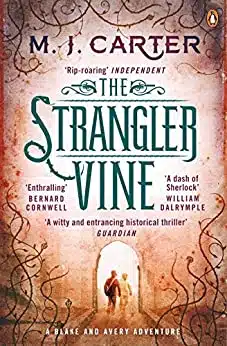 The Strangler Vine (2016)
by Miranda Carter
Not strictly an adventure novel but another book which inspires cultural expeditions. The Strangler Vine is an atmospheric account of colonial India, with a British soldier who immerses himself in culture, leaves his ranks and uncovers a new world, shrouded in the mystery, controversy and the class system.
---
The Beach
by Alex Garland
For most of us, we've dreamed of stumbling across an undiscovered and unspoiled paradise – it's been the lure for adventurers and explorers for thousands of years. If this tickles your pickle, then pick up The Beach. It's one of the many cases where the book completely outdoes the film. Sure, watching Leo hallucinating in the woods is fun but reading about it is so much better, with more details and depth. A great one to read ahead of backpacking trips to tropical lands.
---
Any writing from John Muir
by John Muir
John Muir is the grandfather of nature appreciation and his writing makes you see landscapes in a whole different light. This is the Scottish-born legend who created the Sierra Club and helped find Yosemite National Park. He's one of the main reasons we have such inspired and well-protected natural areas, with his writing embodying his passion. Take a read through any of his works and it can completely change your perspective when you next get into the wild.
---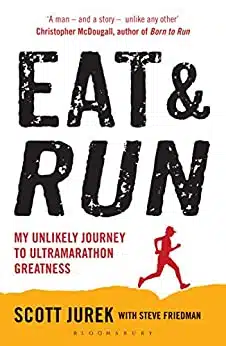 Eat and Run
by Scott Jurek
We first heard of Scott Jurek with his record-breaking run of the Appalachian Trail: 2,200 miles in just over 46 days. His achievements are pretty baffling and really opened our eyes to the world of ultra-marathon and adventure running. A really interesting progression from fishing and hunting to a world-leading vegan endurance athlete. Eat and Run also has some pretty banging plant-based and nutritious recipes – had to include a fellow vegan adventurer!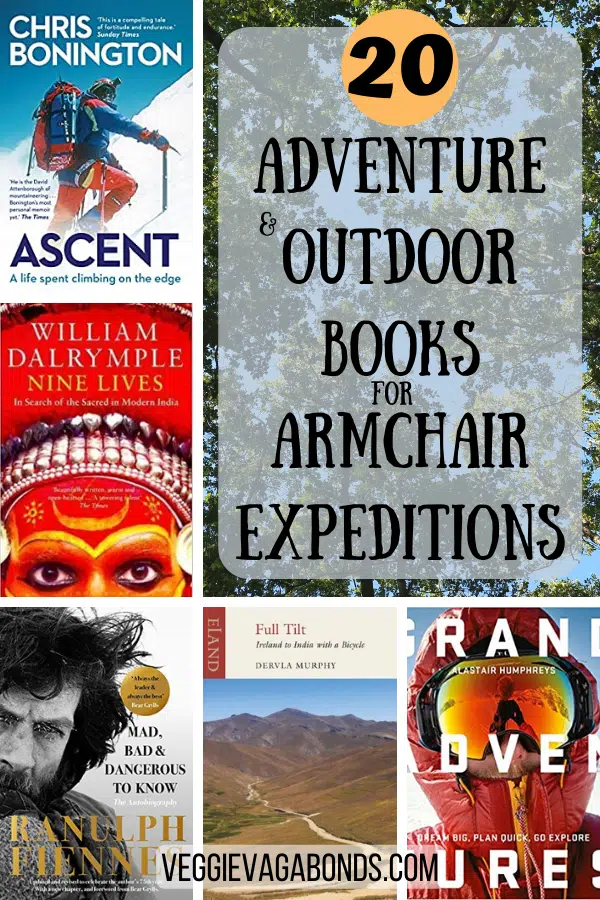 20 Adventure & Outdoor Books for Armchair Expeditions
Whether you're looking to join a determined mountaineer on their expedition, find ideas for a trip of your own or even learn outdoor survival skills, books can be the answer. Find your favourite spot (ours in the hammock!) get reading and get inspired!
There are so many more outdoor adventure books we could have listed but this article would have gone on forever – we're constantly reading and adding to our list of favourites. Next up is Alone on the Wall by Alex Honnold, it's meant to be a corker. What are you currently reading? What did we miss from this list? Hit us up in the comments below!
Keep exploring…