Your complete guide to outdoor gear repair and maintenance which will help it to last for future adventures
---
The more time spent outdoors the better, and, unless you fancy going Naked and Afraid style, that means using lots of outdoor gear and clothing. This can make adventure gear a big part of your life. Are there items you've had for years that have become so integral to your outdoor lifestyle you treat it almost like a furry companion? I know there is for us…
Unfortunately, these beloved bits of gear can often end up in landfill towards the end of their lives if they're not treated properly. Did you know:
300,000 tonnes of clothing goes to landfill every year in the UK alone
This is a serious problem for the world's ecosystems but so much of this could be prevented with the right outdoor gear repairs and maintenance.
Some companies are recognising this problem and are using recycled materials, even recycling your old gear and clothing once it's lived a good life BUT the cheapest, most eco-friendly and often the easiest solution is: repair and maintain your gear yourself.
This article will tell you exactly how you can look after your kit so it can look after you in the great outdoors!
This article may contain affiliate links, they will never cost you more money but helps Veggie Vagabonds keep making content like this – thank you!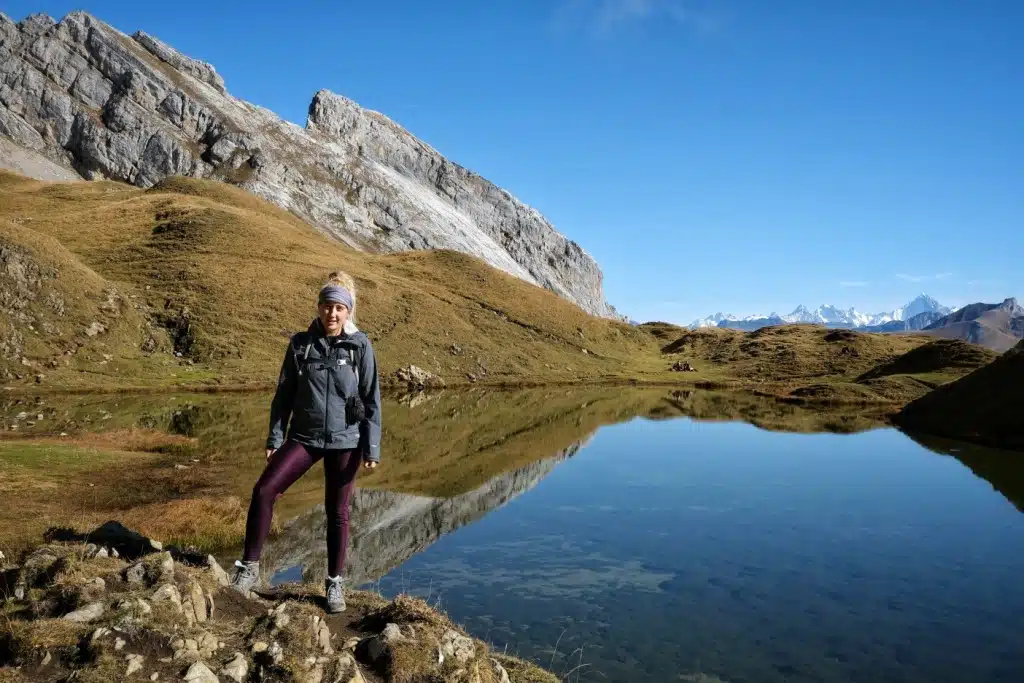 Jump straight to:
First Things First: Why repair your outdoors gear?
It's cheaper – repairing what you have will mean you can avoid splashing out on a new tent or pair of hiking boots and saving you a whole lot of money for adventure planning.
It keeps clothes out of landfills – the less that ends up in rubbish piles, the better especially as most of this is often thrown away when it still has life left in it.
It has a story to tell – you see the pictures of super cool adventurers in their tatty shorts or dusty insulated jackets and think "I bet that coat has seen some crazy times". Well, your clothing can tell the same tales of adventures and misadventures if you take the time to maintain and repair it. J has a pair of Adidas shorts (that were once trousers) which have travelled across 5 continents and after more than 10 years of use still have life left for many expeditions to come!
It makes you resourceful – being able to mend and look after your outdoor gear is an invaluable skill for a life on the road, which could save you a lot of headache in a sticky situation.
You don't have the hassle of finding new gear – we all know how much of a mission it is finding a pair of hiking boots that are just right. That hassle becomes amplified when you're in faraway lands in the middle of an expedition. Fixing what you have will enable you to carry on without having to worry about getting new equipment.
Check the manufacturing warranty too!
Before you decided your sleeping bag is wrecked beyond repair, check that manufacturer's repair warranty. Lots of brands like Patagonia and Vaude have excellent returns and repairs policies and they will be able to properly recycle materials from faulty products.
Some even offer to take your old gear off your hands and recycle it to be resold, like Alpkit's Continuum project. This is a great initiative as it makes use of old outdoor equipment and gives it a new lease of life, avoiding more being sent to landfill.
For more info on eco-initiatives, green tips and the best sustainable outdoor brands check out our Guide to Eco-Friendly Adventure Gear
Common outdoor gear repairs and how to fix them
Each tear and break will be different but there are some common repairs that certain products will encounter more than others. Knowing how to fix them will save you a whole lot of hassle plus it'll help protect the environment. Here's a list of some such repairs and how you can mend them yourself.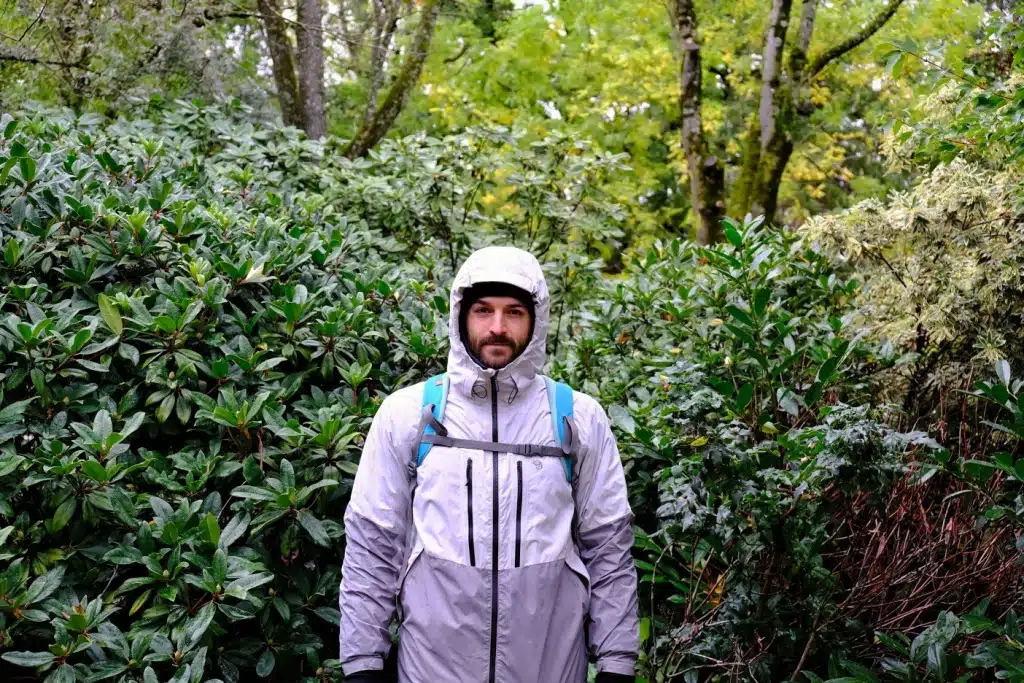 1. How to repair a hole in your waterproof clothing
All fabrics have a denier count which determines how thick and durable it is, but even high denier clothes can catch and tear. Gear Aid tenacious tape is durable and waterproof which makes it perfect for repairing a tear (click here to buy in the UK and USA). Here's how you can fix your trusty waterproof to help keep you dry on the trail:
Clean and dry the area around the tear.
Lay the coat flat on a hard surface.
Place the tape over the rip to see how much you need. Try to leave roughly 2.5 cm of tape around the hole.
Use scissors to cut the tape to size – this will stop the side peeling off in the future.
Peel off the back layer and place the tape over the rip pressing from the middle out to smooth the fabric and remove any air bubbles.
Leave for 24 hours to fully set but you can wear the jacket right away.
For best results do this on both sides but if you're worried about the tape being slightly visible you can just do it from the inside.
2. How to repair a tent, backpack or sleeping bag
You can use the same method as above (using tape) to repair a tear in a tent, backpack or sleeping bag. Again using the tape on both sides will yield better results especially on a tent or rucksack.
3. How to repair gore-tex clothing and materials
GORE-TEX products are a little different as they're specially designed to be breathable and waterproof. The Gear Aid GORE-TEX kit can be used on jackets and trousers or other products (click here to buy in the UK or here for the USA).
The kit contains two patches which fix to your outdoor gear with an adhesive layer on the back.
Follow the same steps as above but only affixing the patch to the outside of the garment.
Rub the patch vigorously to generate heat as this will help it to stick or use an iron on a low heat and run it over it quickly. This helps the patch fuse to the material.
You'll find our latest content and lots of extra gear maintenance tips by signing up for our newsletter below!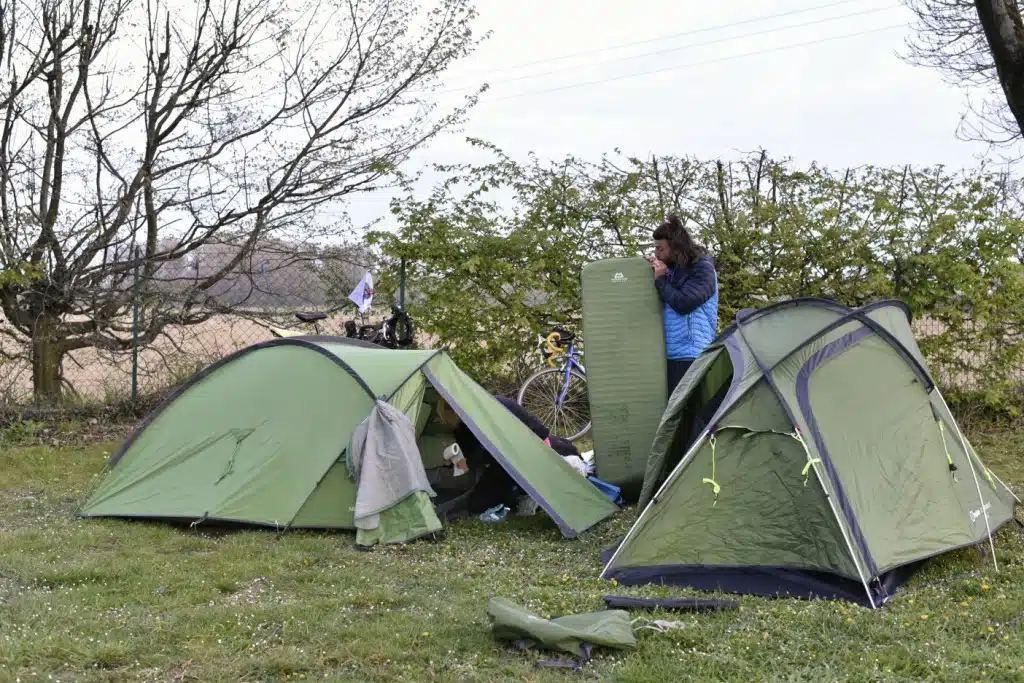 4. How to repair a sleeping mat
If you find yourself getting a little deflated throughout the course of the night, chances are your mat has a hole in it. Finding said hole is often the tricky bit though as even something a small as a pinprick can cause the air to leak throughout the night. To find an elusive hole:
Fill a bowl with water and a little soap.
Inflate the mat.
Sponge the soapy water onto the mat surface and watch for tiny bubbles to appear, these indicate where the hole is.
Wipe the soap off and mark the spot ready to repair.
If you still can't find the hole you can submerge the whole mat in soapy water and squeeze it methodically checking for leaks.
Once you have identified the hole (or holes!) you can get to work repairing them:
Rinse off any soap and deflate the pad.
Thoroughly clean and dry the area around the patch – this is crucial so take the time to do this step properly!
Spread a small amount of the glue around the hole with roughly a 2-inch radius with the hole in the centre.
Use the Tenacious tape listed above and cut off the amount needed to cover the area you've glued.
Round the corners of the tape and place on the glued area.
Then use the glue around the perimeter of the patch, this helps it to stick completely. The glue should become tacky as it sticks.
Firmly press on the patch to help it stick.
Let the glue and patch stick overnight and inflate it to ensure there are no more leaks.
5. How to waterproof a tent
One of the most soothing sounds in nature is the patter of rain on the outside of your tent. One thing you certainly don't want to hear though is rain on the inside. Waterproofing your tent regularly can prevent this from happening in the first place, allowing you to appreciate the rain from the warmth of your sleeping bag, here's how:
6. Sealing tent seams
The seams of your tent can leak just as easily so sealing them will stop any leaks appearing and any water getting inside where it shouldn't be. To seal your seams:
Pitch your tent on a dry sunny day or somewhere bright where you can easily see the seams. You may want to put the fly or outer layer on inside-out so you can see the seams better.
If there is tape coming loose, carefully peel it off being sure not to take off more than you need to.
Clean the seams from any grime and allow them to dry fully.
Apply the sealing gel (you can use the same that would be used to fix a sleeping mat).
If one section is particularly bad, the others may not be far behind so it's not a bad idea to do all the seams when you can.
Allow the glue to dry completely before disassembling.
7. Apply a urethane coating to your tent
You'll need to do this if you notice material flaking off from the inside and is an important step in tent maintenance. Check the fabric of your tent first as most use polyurethane-coated fabrics but some use silicone-treated fabrics which uses a different sealer.
Lay the outer shell on the ground with the outside touching the ground.
On the inside, flake off any bits that are peeling, then clean and dry the tent.
Leave the coating to dry for 24 hours before packing your tent away.
8. Waterproof the outside of a tent
Taking the time to do this regularly will help your tent to keep its waterproofing and most importantly keeps you dry for adventures to come.
Pitch your and clean of any excess dirt or grime.
Apply the waterproof spray (you can use the same one you used for the tent sealing).
After several minutes wipe off any of the excess residues and leave the tent to dry thoroughly before packing it away.
9. Waterproofing hiking boots and shoes
Re-waterproofing hiking boots is an easy job but seriously important. Nobody likes wet feet, particularly in the colder months.
Though this can change for each pair of shoes, the rough principle is:
Clean boots of excess dirt and mud
Apply boot rewaterproofing spray (we use Nikwax Leather and Fabric)
Allow to dry before use
You only really need one product and it doesn't cost much. The process takes easily less than 20 minutes too. Check out our step by step guide to hiking boot waterproofing which goes over different shoe types, as well as a thorough cleaning process too.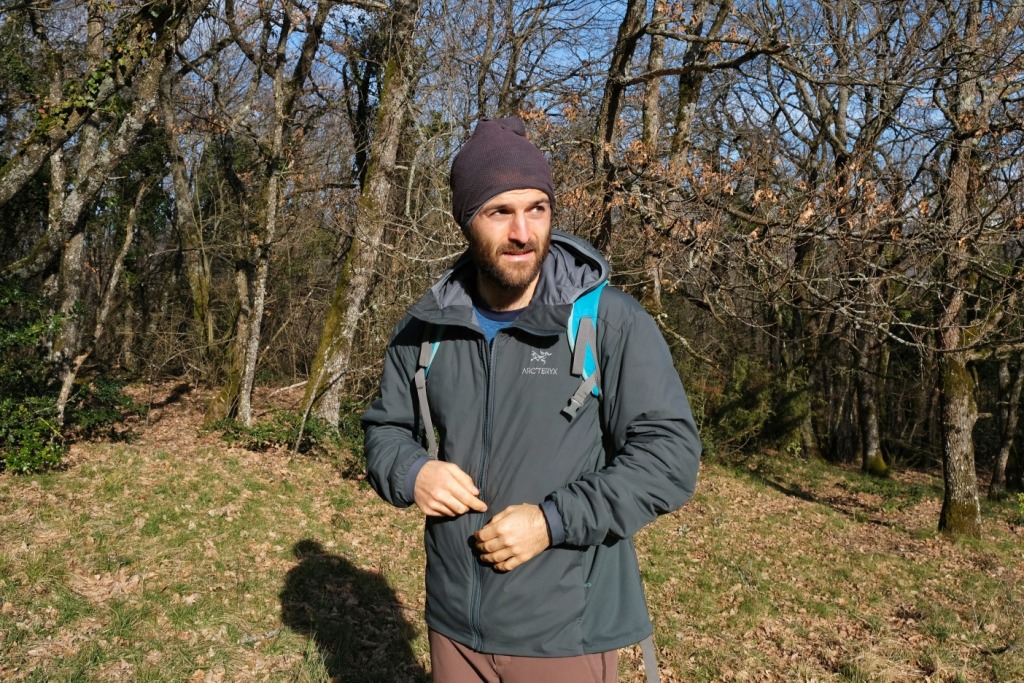 10. Replacing a jacket zipper
It always seems to happen when you're in the middle of a hike, the skies open up and you're in a frenzy to get your waterproof on, you yank it too hard and now it won't stay closed. The temptation is to squash the slider so it closes but better than that you can replace the zipper and here's how:
Move the old slider to the bottom of the zip.
Using end nipper pliers (UK and USA availability), pinch the stopper and pull it away from the fabric. This will enable you to pull the old slider off completely. Take note of which way round it goes so you know how to put on the new one.
Put the new slider on to the zipper.
If your zip gets stuck, refrain from using a lubricant such as vaseline as this can attract dirt to the zip. Chances are there's something caught in it, whether it's part of the jacket or some dirt. Try inspecting it closely or use a toothbrush to get out any excess grime.
Outdoor Gear Repair and Maintenance to Make Your Equipment Last
It's much cheaper and rewarding to fix up your gear yourself but some jobs are just too big and complicated. On these occasions, take your gear to a professional who can save you the hassle and give it a new lease of life.
It's never been easier and more important to repair outdoor gear and stop it from going to waste. There are tons of products out there you can use to patch and seal tears and holes. Maintaining your gear, waterproofing your tent, fixing tears etc. will also stop it getting to the point of needing outside help and will save you a lot of hassle in the long run. With more and more clothes going to landfills every year, fixing up what you have will help protect the planet, save you a few bob and the hassle of hunting for new gear – a winner all round!