Welcome to Veggie Vagabonds!
The Home of Ethical Adventures
We're Josh and Sarah, two outdoor-loving tree-hugging vegans, creators of this blog and experts in ethical adventures. 
Veggie Vagabonds is a one-stop shop for the outdoor-obsessed, the vegan trailblazers and the nature lovers of the world!
In honesty, we're completely obsessed with the natural world and believe outdoor pursuits are the best way to embrace it. This site is all about helping people do that in a low-impact, ethical way.
Learn a bit more about us and Veggie Vagabonds here or start planning your own ethical adventures with the resources below.  
Get Outside With Confidence
Start Planning Outdoor Adventures
Beginner guides, outdoor hacks and packing lists combined with heaps of adventure inspiration for trips of your own
Find the Best Vegan Outdoor Gear
Plan Awesome Vegan Outdoor Trips
Make Your Time Outside More Eco-Friendly
Go for Green Adventures
There are lots more tips on gear TLC, eco hacks and sustainable swaps!
At Veggie Vagabonds, we're pretty partial to a challenge or two. Particularly if it can raise some money or awareness for something that's close to our hearts! 
Right now we're training for our Ride for the Wild challenge: a first-time attempt to cycle more than 2,000 miles to every UK national park in 30 days. It's going to be brutal but it's all for a damn important cause!
To the Challenge Basecamp!
Sign up for our mailing list to get the latest content, exclusive tips + our Ethical Adventure Planning PDF
Or check out the latest posts below!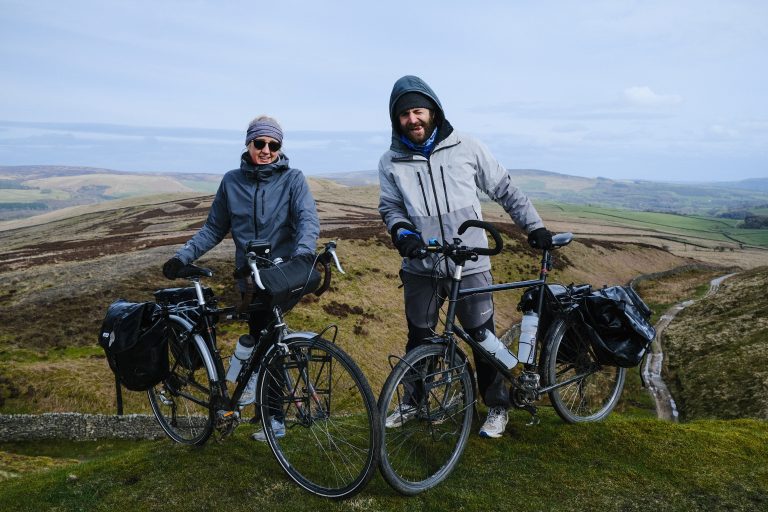 Challenges
It's with so much excitement and anticipation that we're announcing our latest challenge, and this one feels particularly important Did you know the UK is one of the most nature-depleted countries in the world? We might have lots of parks and green spaces but more than 70% of the country
Read More »