Want to know why getting outside is so great? These are all the benefits of spending more time in nature
---
We've all heard at some point or another that getting outside is good for your mind, body and soul. This is all well and good but sometimes life gets in the way and it's not possible to go for an hours hike every day. As a result, you sideline this great outdoors plan as you're just too busy. We've pretty much all been there.
However, spending time in nature is so damn good for your mind, body, soul AND the planet it's most definitely something worth making time for. In fact, there are so many ways that being in nature is beneficial and you don't need to spend hours going for a crazy hike. Simply a 15-minute stroll in the park will do if that's the only time you have. We just like the crazy hikes for additional adventure!
Have a read of why spending time in nature is so good for you and it may change your mind about your weekend plans.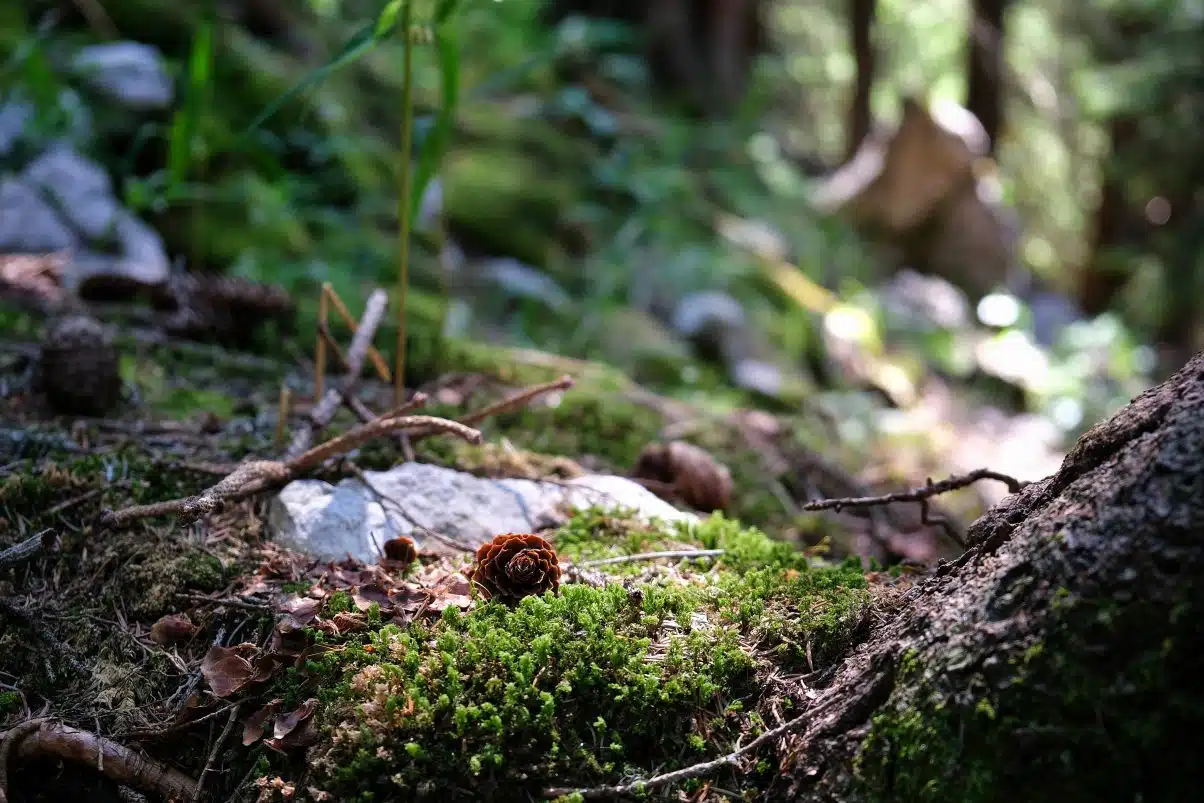 Spending time in nature will make you happier
That's right folks the key to happiness is pretty simple, you just need to spend time outside. I'm not saying that all your cares and worries will just float away completely but you will be happier: it's proven!
It doesn't matter what you're doing but just by spending time; in the woods, at a beach or in a park makes you feel happier.
A study in Canada with over 10,000 participants tested the effects of spending 30 minutes in nature for 30 days. The results participants reported were;
An increase in their sense of well-being

They felt more productive when working

They felt happier

Participants reported higher energy levels

They slept better and had fewer sleep disturbances

Feelings of stress and negativity decreased
All that just from spending 30 minutes outside each day. With today's hectic lifestyles I know that for some taking 30 minutes out of your schedule each day seems like a lot. Perhaps saving up a few of these time slots until the weekend and going for a walk for a few hours will suit your schedule more? If you think you can't take an hour outside each week then maybe it's time to reconsider your schedule.
This is your happiness at the end of the day and I firmly believe that you can't fill someone else's cup if yours is empty. Taking time to look after your own well being is crucial before you can help the rest of the world.
When you're outside it's likely you'll be doing something you enjoy. Whether it's a walk in the woods or a picnic at your local park, it'll be an activity you like doing. As you start to spend more time in the great outdoors you might find yourself becoming more inclined to do other activities such as swimming, cycling, or hiking, the list goes on! Pick something you know you already love or something you've always wanted to try, by doing something you enjoy you'll be happier as a result.
You'll appreciate our Mamma Earth by spending more time in nature
One of the benefits of spending time outdoors is that you'll be inspired to save the world. Sure saving the whole wide world might seem like a big task to take on but small changes make a big difference (as cheesy as it may sound it's true).
A recent study published in the Journal of Environmental Psychology found that participants who spent more time in nature were more likely to "engage in environmentally sustainable behaviour". This makes perfect sense as by simply being outside it's hard not to appreciate this incredible world and it's enough to make you want to do something to look after it.
There are some big problems facing our environment, like global warming and this horrible plastic crisis, but as I said by making what may seem like small changes to your daily routine can have a big impact. Changing how you shop for example cutting down on your plastic consumption with these tips and leaving products with palm oil on the shelf, you'll be making positive waves with minimal effort.
If however you do feel inspired to completely save the whole planet then we'll be right behind you!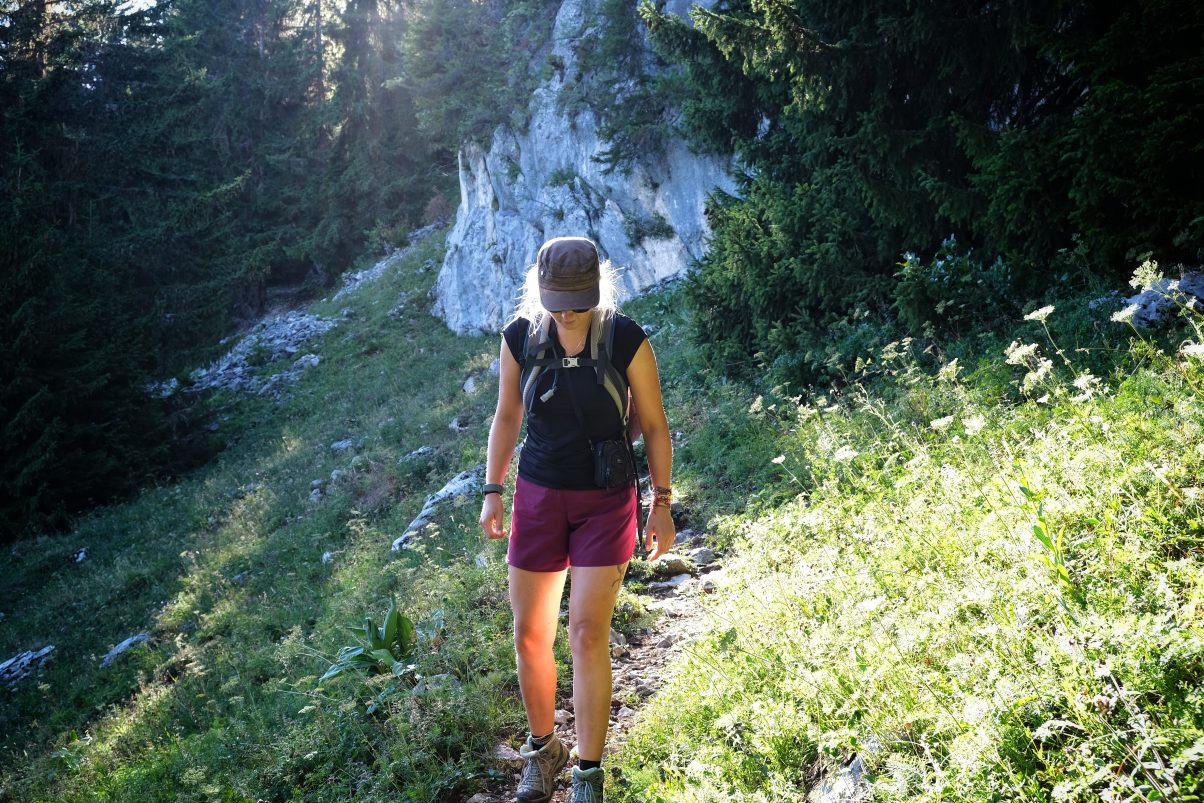 Being outside more will improve your immunity
Yes, spending time outside really can boost your immunity. Studies have found that those who spend more time in nature around forests, parks and other places with plenty of trees experience increased immune function.
Plants emit phytoncides, airborne chemicals they use to protect themselves, which also benefits humans.
Studies have also found that people who spend more time outdoors are less likely to suffer from respiratory allergies. Of course, if you already have seasonal allergies this probably isn't advisable but if you don't, getting outdoors there could protect you against developing allergies later on.
You'll be physically fitter from spending time outdoors
Being outside means you're more likely to be doing some form of physical activity. Whether it's kayaking through the incredible Verdon Gorge on holiday in France or even just a gentle 15-minute walk in your local park, it's exercise that most people can do and has many health benefits. From cardiovascular and joint stimulation to a full-on workout. Depending on your ability pick an activity that suits your pace or challenge yourself bit-by-bit and watch your fitness improve.
In general, people who spend more time outdoors are more physically fit, so ditch the duvet for your trainers and hit the trail.
If you want to get into hiking to spend more time outdoors check out our beginners guide to hiking for all you need to know.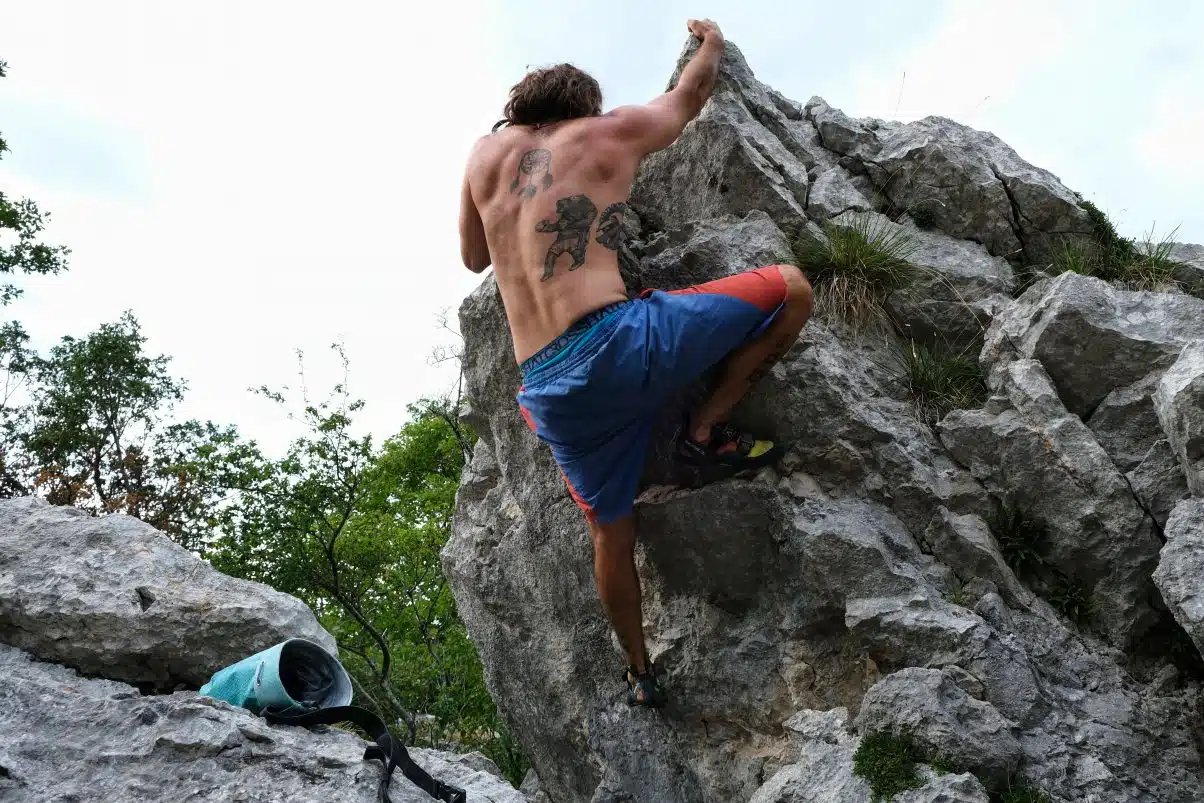 Being exposed to sunlight is good for you too
The sun does so much for this planet and so much for you also. When sunlight touches your skin it initiates a process which activates vitamin D which benefits your body in heeps of ways.
Studies have found that vitamin D can help to prevent osteoporosis and cancer as well as decreasing your risk of a heart attack.
The amount you need however depends on your skin tone as light-skinned people need roughly 10 minutes of sunlight a day whereas darker-skinned people may need up to 20 minutes.
Spending time in nature will help to make you less stressed and depressed
In a world overcome with worries and distractions taking the time to get outside can help relieve some of those daily stresses.
Getting into the great outdoors has a calming effect on our minds even if it's just for a little bit each day. When you're outside if you go for a hike or a run it's even better. This gets your blood flowing and heart pumping which lowers stress levels.
Research carried out at the University of Essex found that walking in nature lowered the depression scores in 71% of participants. This technique is used as a form of therapy called "ecotherapy" which is gaining popularity amongst the mental health community. Some studies have even found that simply looking at landscape posters has been shown to lower stress levels, though I highly recommend getting out there for real over a poster!
More research carried out in 2009 found that people who lived within a kilometre of a park or a wooded area experienced less anxiety and depression compared to those who lived further away.
It just goes to show that you don't need to spend hours hiking in the wilderness; just living amongst nature and making it a priority to spend time outdoors is enough to have a positive effect on your well-being.
Being in nature can be a spiritual practice
A long walk in nature can have a very therapeutic effect whilst helping you to feel present in the moment. Plus, being in nature produces brain waves similar to those you experience when meditating.
For a long time, people have believed that nature has been able to teach valuable lessons and reveal metaphors to help us connect with our spirituality. The changing seasons have often been likened to reflecting the peaks and valleys of life. As well as gushing rivers which are a reminder to "go with the flow".
Research carried out at the University of Edinburgh studied volunteers with an EEG machine (that measure brain waves). They compared the result of three groups walking a mile through either; a shopping district, green spaces and a big city. Their analysis showed lower levels of engagement and arousal when the participants were walking through the green spaces, then higher engagement when they moved out of it.
When the volunteers were in the green zone they were paying attention but it was referred to as effortless attention. This effortless attention allows you to reflect and refresh the brain from the hyper-vigilance and arousal that is required in our normal daily lives in offices and city streets.
Camping can be one of the best ways to spend time in nature, check out our packing list!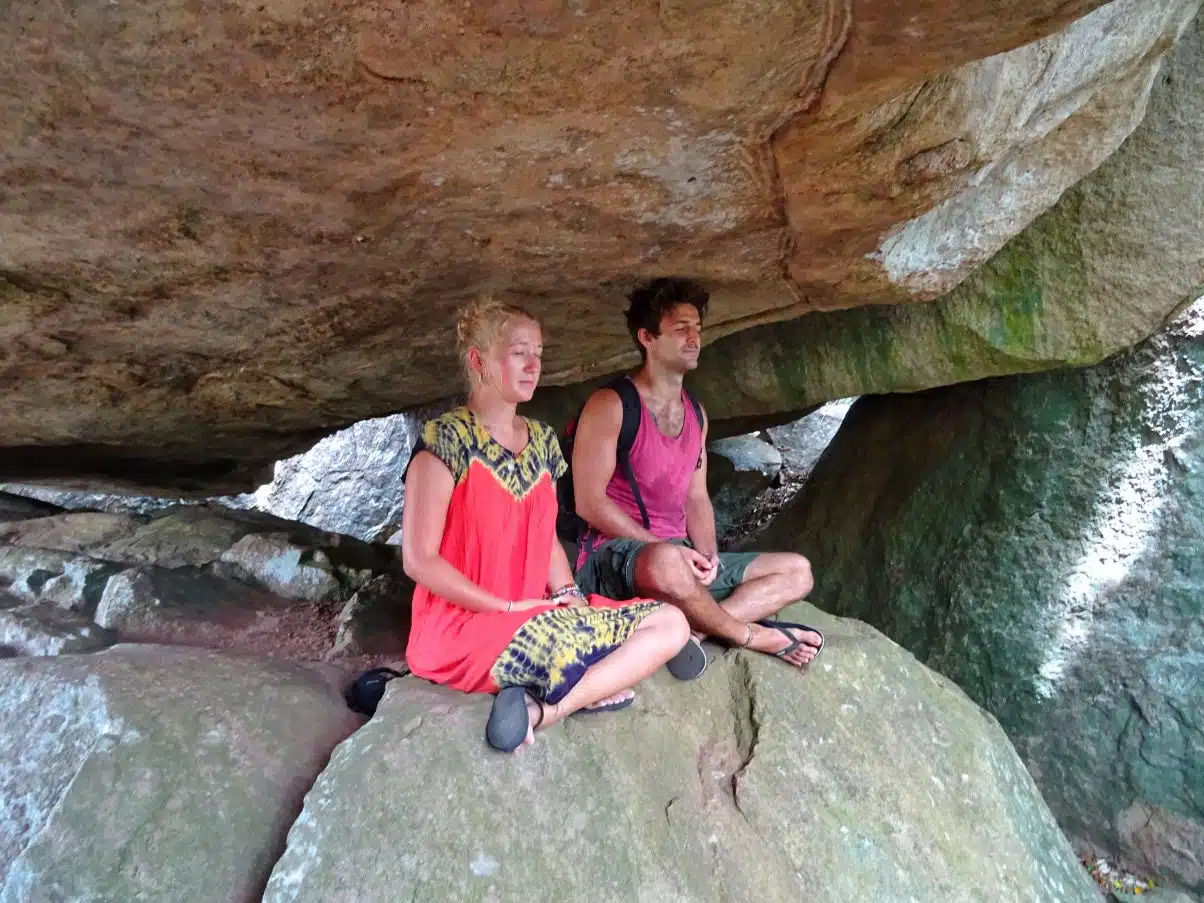 The more time you spend outside the better you'll sleep
Spending time in nature means you'll be exposed to natural light which aids our bodies to regulate our sleep patterns. As the night draws in our brains will release the right levels of melatonin which helps you to get a good night's sleep.
Spending time in nature improves your memory
If you're like J and occasionally walk into a room and forget why you went in, this one is for you. Just the occasional walk in nature could help improve your memory, up to a whopping 20% according to The University of Michigan.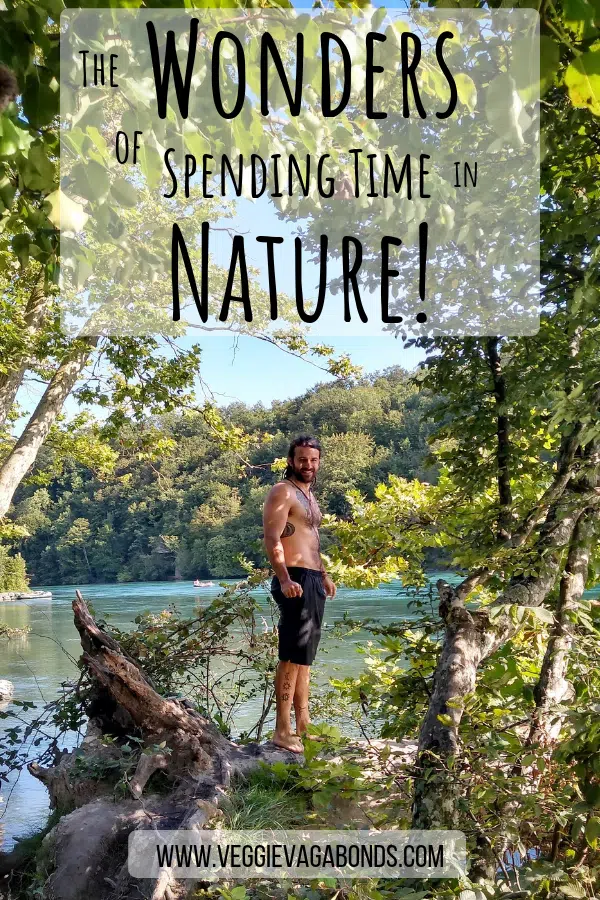 Keep exploring…
Hiking 101: A Guide to Hiking for Beginners
The Best Trails for Hiking in France
12 Epic Climbing Documentaries to Inspire Your Next Adventure