We look at all the best synthetic insulation types and vegan alternatives to down, helping make your outdoor trips cruelty-free
---
If you're looking for winter outdoor clothing or thermal gear, chances are, it uses some form of insulation.
More often than not, this can be synthetic insulation, down insulation or a hybrid mix of the two.
But, if you want to keep your winter trips and insulated clothing cruelty-free, it's best to steer clear of down. This material is bird's plumage, taken from unwilling ducks and geese, often killed in the process.
Nowadays there are heaps of down alternatives that are cheaper, more efficient outdoors and more sustainable. Synthetic insulation is actually pioneering the use of recycled materials. Plus, there's no suffering involved!
It's actually so good, even regular meat-eating folk typically opt for synthetic insulation in wet conditions.
Whether it's in your winter hiking gloves, your insulated jacket or vegan sleeping bag, so many outdoor products use insulation to keep you warm. Knowing which synthetic insulation types to look out for will help you pick the right product and avoid the animal suffering.
Keep reading to find:
This article may contain affiliate links, they will never cost you more money but helps Veggie Vagabonds keep making content like this – thank you!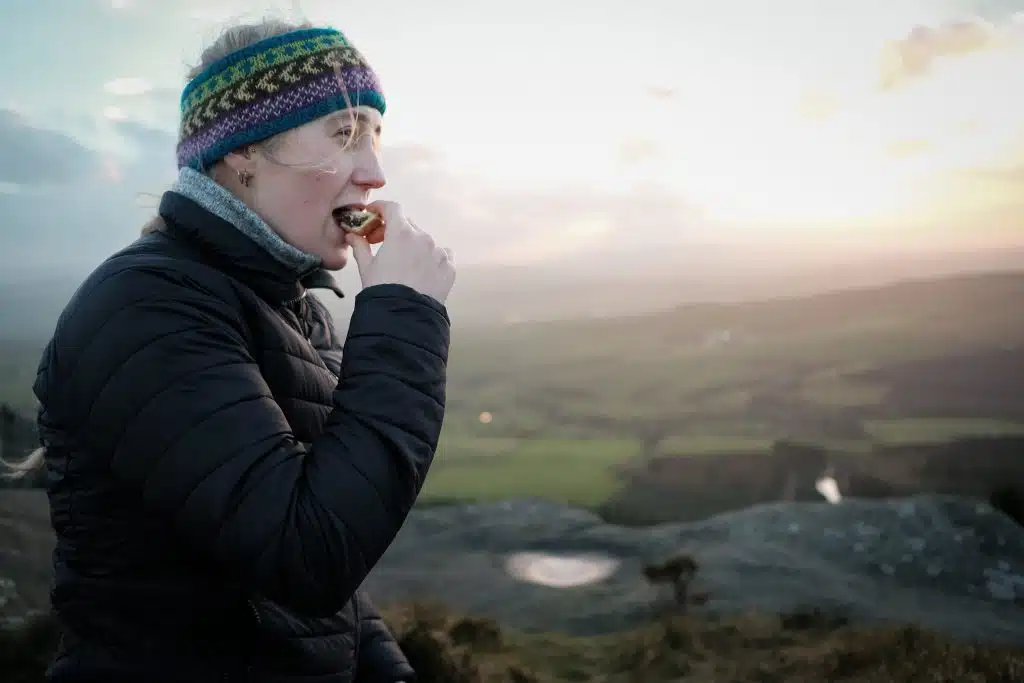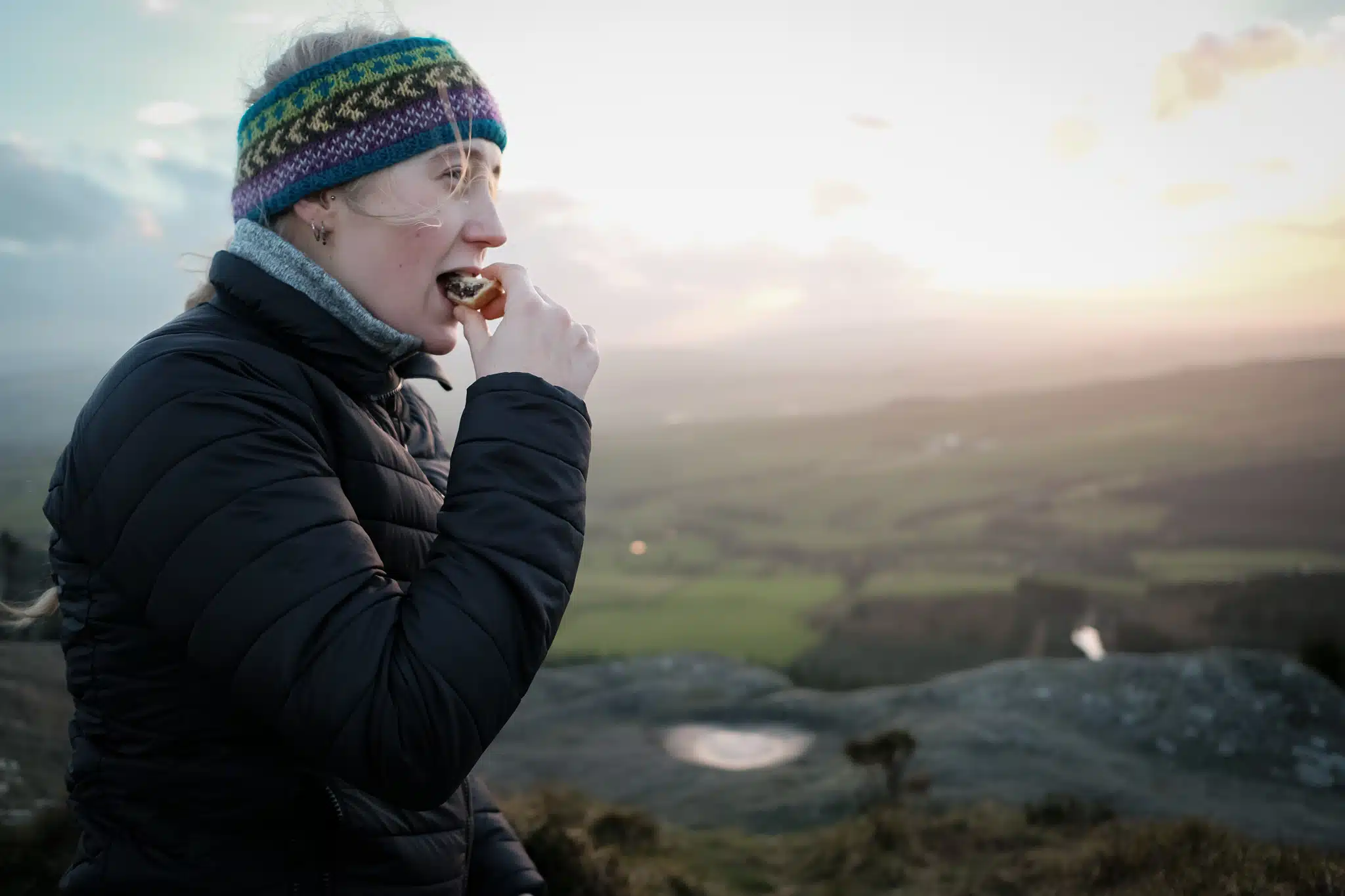 What is Synthetic Insulation?
Synthetic insulation is typically made out of polyester and was developed in search of a thermal material that would keep insulated once wet.
Down, whilst a good insulator, becomes heavy when wet, loses its insulating qualities, stays wet for a long time and is rendered almost useless.
Synthetic insulation keeps its insulating properties even when wet. That's why the best synthetic insulation has replaced down for many uses in the outdoor world due to its moisture-wicking and thermic ability.
This is not to say a synthetic insulated will keep you completely warm once soaked through, but it'll do a much better job than a down insulated jacket. This makes it very popular in wetter climates, like the UK.
The benefits of synthetic insulation (and cons!)
Here are the most important pros of synthetic insulation:
Moisture resistant
Easy to dry
Breathable
Low maintenance

Hypoallergenic

Cheaper
More sustainable
Of course, there are some downsides to synthetic insulation too, and these include:
Lower warmth to weight ratio
Sometimes less compressible
Can have a longer life
Down is typically the underlayer of fine feathers grown by ducks and geese, which they use to keep them insulated in extreme temperatures. 80% of the World's down comes from China, where live-plucking birds is allowed. While the EU and USA have banned this practice, we don't recommend using down in gear because it supports animal cruelty.
In big factories, most of these birds are force-fed too. Another horrible practice that can be easily avoided.
So… is synthetic insulation vegan?
Yes.
All synthetic insulation is completely manmade and vegan-friendly. However, sometimes insulated products use a down/synthetic mix, in which case, it would not be vegan-friendly. As down is a more expensive materials this will almost always be very clearly stated.
Also to mention, though jackets, gloves, sleeping bags etc. might use synthetic insulation, other materials in the product might not be vegan.
For more advice and info you can check out our vegan gear section here.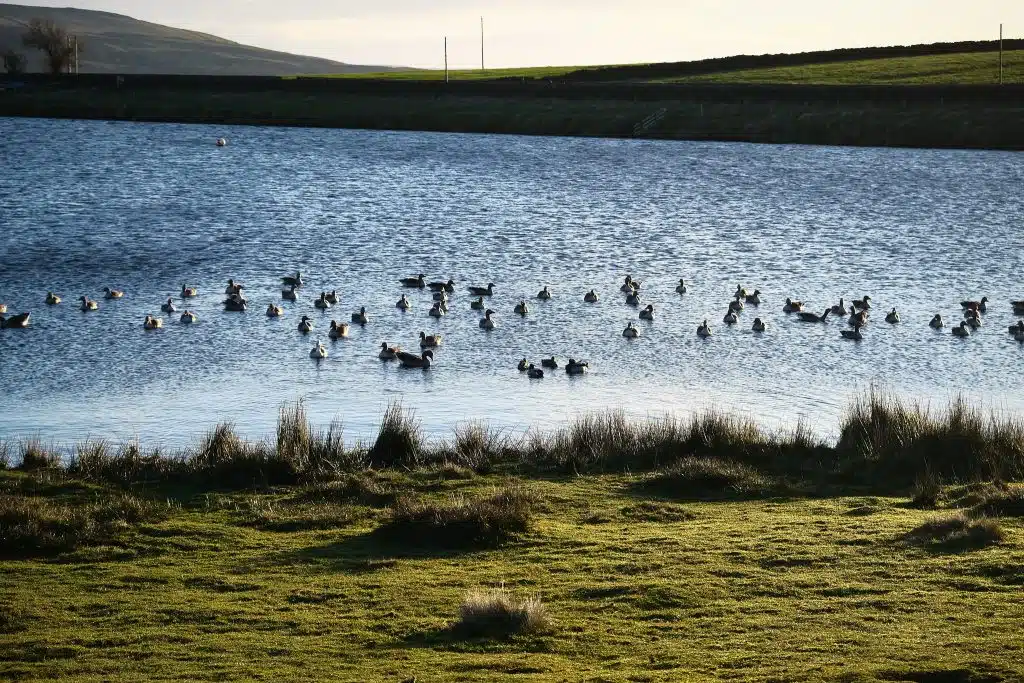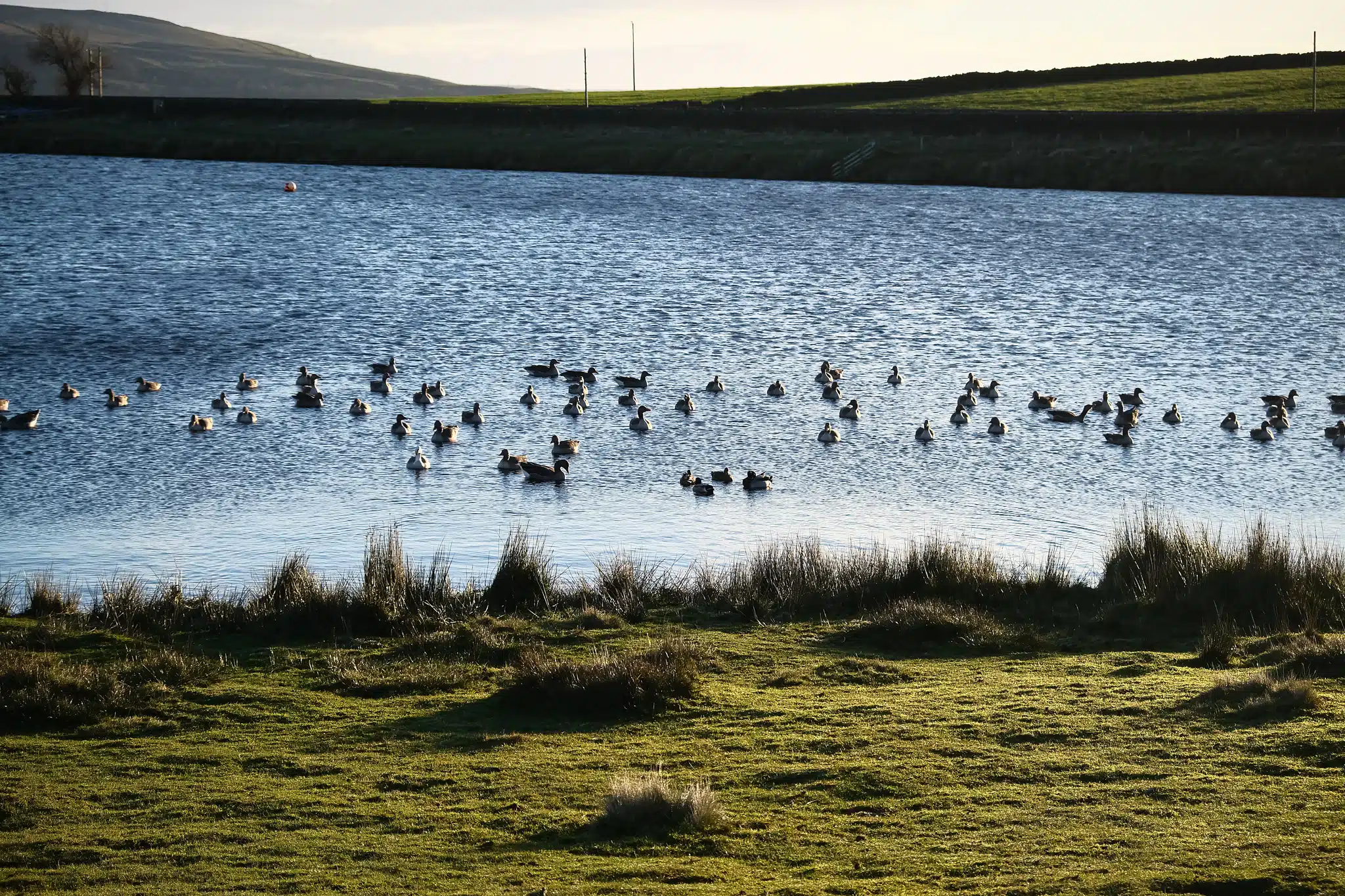 More Ethical Adventure Resources to Explore
How Synthetic Insulation Keeps you Warm
Synthetic insulation keeps you warm by mimicking down or feathers.
The material itself is made out of polyester and stretched into thin fibres. These fibres intertwine and form clusters, which then trap warmth in small air bubbles between each other.
These synthetic fibres can then be formed different to achieve specific characteristics within clothing:
Continuous filament – This synthetic form intertwines with itself, it isn't that flexible, but it is very durable and warm.
Cluster fibre – Is a ball of insulation that is flexible and compressible, most resembling down.
Short staple – Consists of tiny fibres that move independently, allowing flexibility, while staying heat efficient.
Et Voila! That's cruelty-free insulation in a nutshell.
Where you'll find synthetic insulation
The main use of synthetic insulation is to keep you warm and maintain heat once wet. These are some of the common places you'll find it:
Mid-layers and insulated jackets
Jackets
Gloves
Quilts
Sleeping bag
Technical pants
Slippers
You'll also find it in lots of household items, like pillows, quilts, blankets etc.
With so many uses, both outdoors and at home, there's lots of research going into the latest synthetic insulation technology. It's even being used by NASA!
Down Alternatives Comparison: Best Synthetic Insulation
Picking the right insulation depends on your activities and uses. Below we've listed some of the most popular types of synthetic insulation technology being used by the leading outdoor brands.
The most renowned of all synthetic insulation options and first produced by the US Army. It has great water resistance, is light, compressible, insulating and breathable. Because of this, you'll find heaps of outdoor brands that use Primaloft synthetic insulation for hiking, winter and general adventure fodder.
Primaloft comes in different types of insulation: Gold, Silver and Black.
Primaloft Gold Insulation is widely considered as the best synthetic insulation available, providing the same amount of insulation as 600-fill down.
Primaloft Silver Insulation is very similar to Gold but provides slightly less (15%) insulation and is cheaper.
Primaloft Gold Insulation Eco and Primaloft Silver Insulation Eco offer the same amount of insulating qualities but use up to 70% of materials from recycled plastic bottles.
Primaloft Black Insulation is their entry level product with a lower cost than Silver.
New versions of this insulation are PrimaLoft® Bio™ and PrimaLoft® P.U.R.E.™, made to minimise carbon emissions and cut microplastics. Therefore, if you're looking for a way to help the environment while wearing vegan insulating layers, these are your best options.
Outdoor brands that use Primaloft: Montane, Patagonia, Klattermussen, Jack Wolfskin plus MANY more used in outdoor clothing, sleeping bags, gloves, hats etc.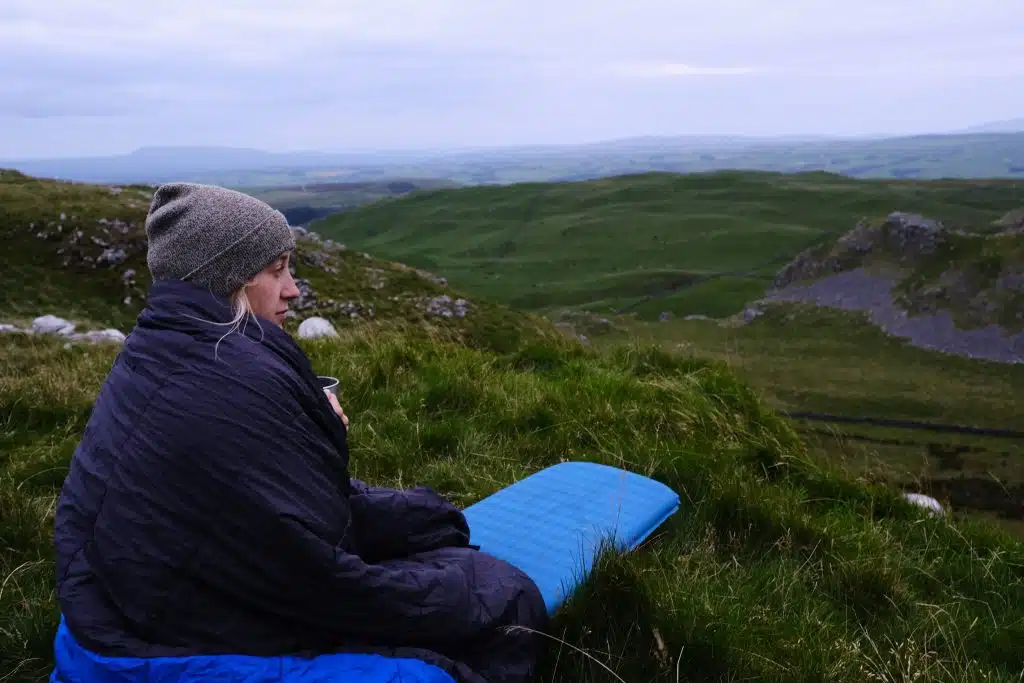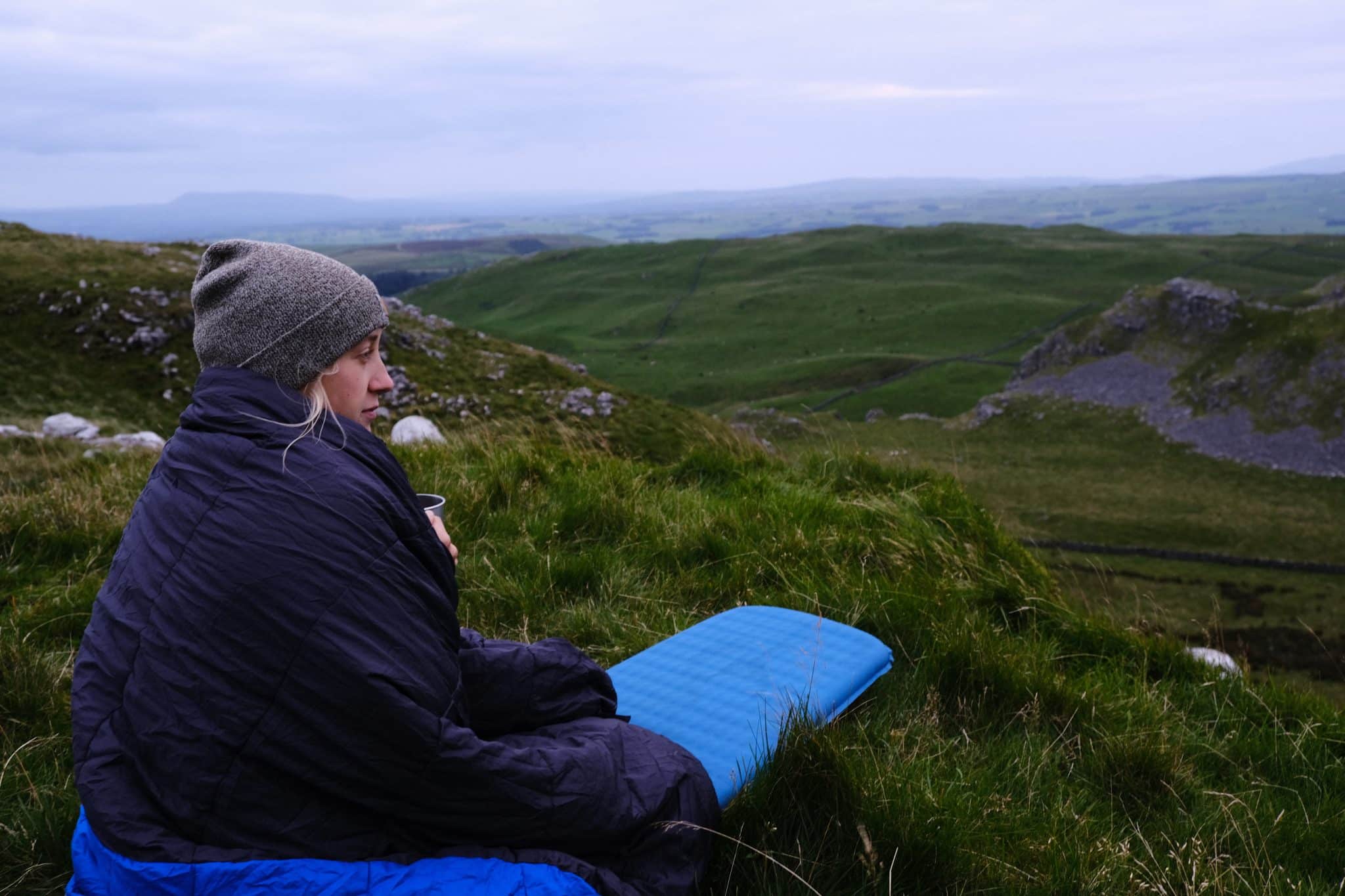 Thinsulate is most often used in winter boots or gloves because it is very fine and thin. There are two main types:
3M Thinsulate Insulation – warm and thin with fine fibres. Has a good warmth to thickness ratio and helps to stop insulated clothing from getting too bulky.
3M Thinsulate Featherless Insulation – designed specifically to mimic down, with a looser-fill insulation type.
Outdoor brands that use 3M Thinsulate: Marmot Featherless insulated jackets.
ThermoBall™ is a sustainable insulation option developed by The North Face in collaboration with Primaloft. The Thermoball Eco option uses 100% recycled fabrics and fill, which is great!
It uses a very fine cluster fibre type of insulation to mimic small tufts of down. This makes it very lightweight, breathable and compressible.
Outdoor brands that use Thermoball: The North Face in their Thermoball Eco insulated jacket.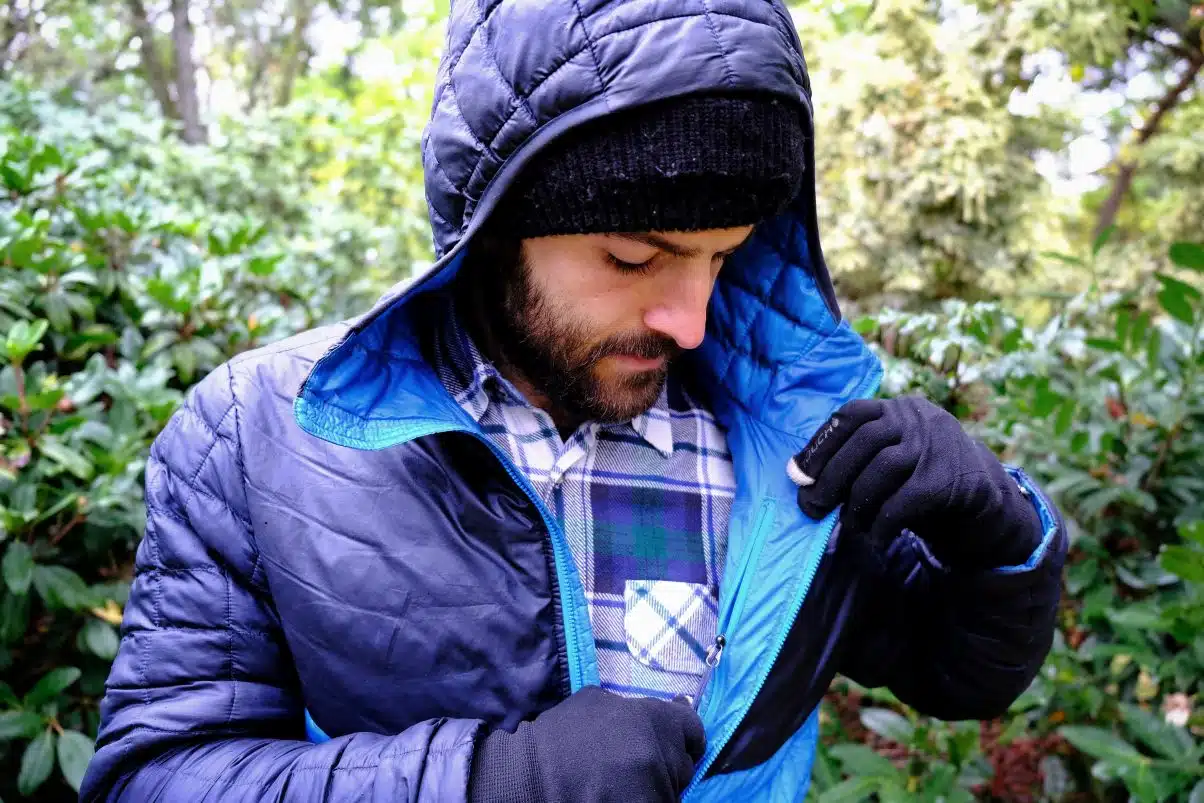 Climashield is a continuous filament insulation type, with Climashielf Apex being the most popular. It is known for high durability, performing even after numerous compressions. Climashield offers thermal efficiency after years of compression, packing, and washing.
It is one of the first brands to develop synthetic insulation, even though continuous filament insulation has become less popular than other options.
Outdoor brands that use Climashield: Enlightened Equipment quilts and insulated jackets, Valley & Peak quilts
This type of synthetic insulation stands out due to its ability to transfer moisture. This is because of hollow fibres used to transport the perspiration from your skin onto the outer layer of the insulation.
You'll also find Thermal R Eco which uses 100% recycled polyester.
Outdoor brands that use Thermal R: used in insulated products manufactured by Marmot.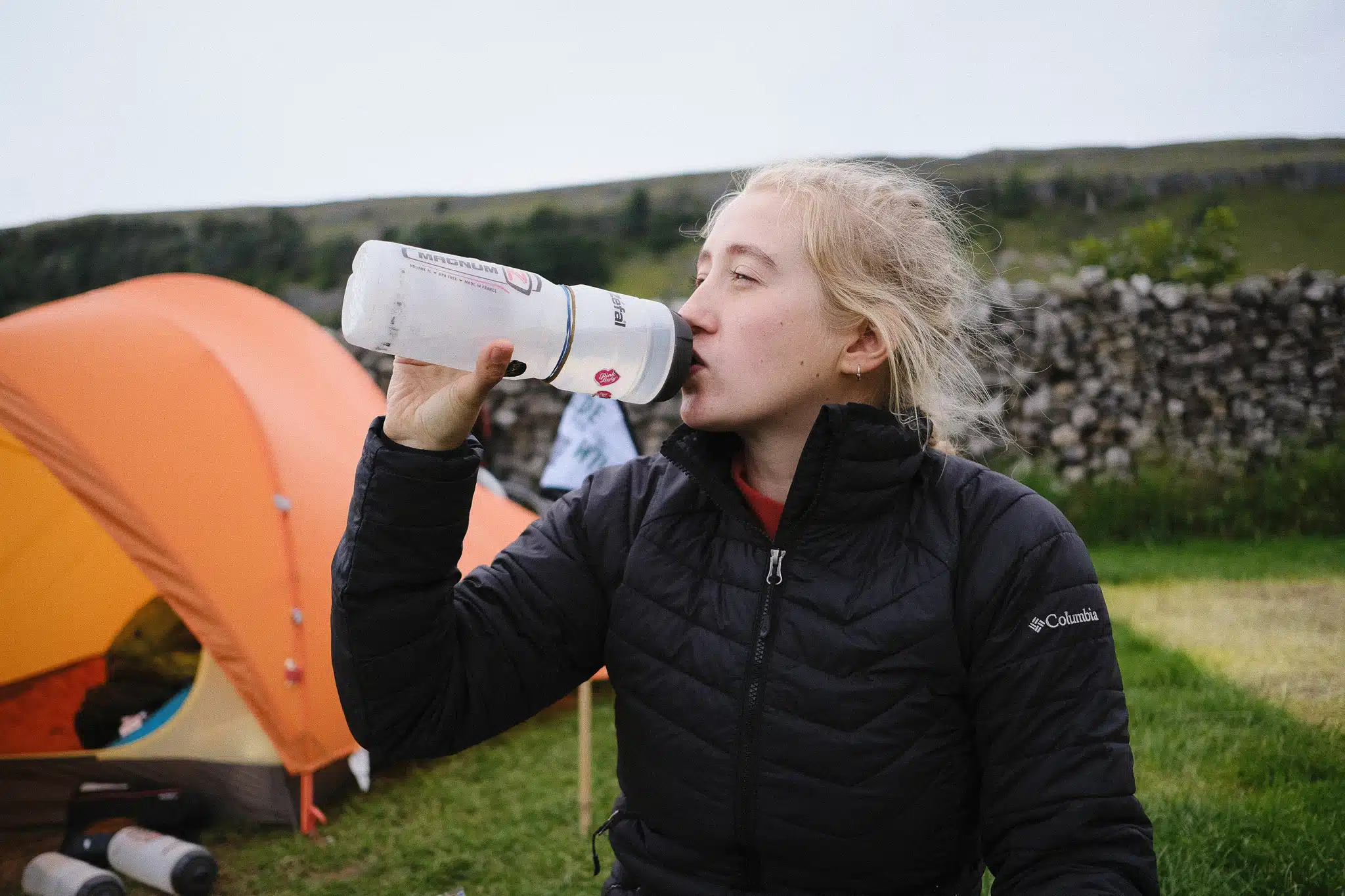 ---
If you want more ethical guide guides and reviews straight to your inbox, sign up for our newsletter to get our latest articles
---
This type of insulation works with a reflective lining. This lining allows more insulation and heat retention because the liner is reflective. This reflects the heat from the inside of the outerwear to the insulation.
Outdoor brands that use Omni-heat: this technology was developed by Columbia Outdoors and is found across most of their insulated items.
7. Coreloft
This short-staple fibre insulation traps air and allows only warmth to penetrate the inside liner. Coreloft is double-stranded, minimising heat loss by blocking heat evaporation which can't pass through two layers of fibres.
Outdoor brands that use Coreloft insulation: Another brand-specific insulation, Coreloft is developed by Arc'teryx's and features in many of their winter outdoor products.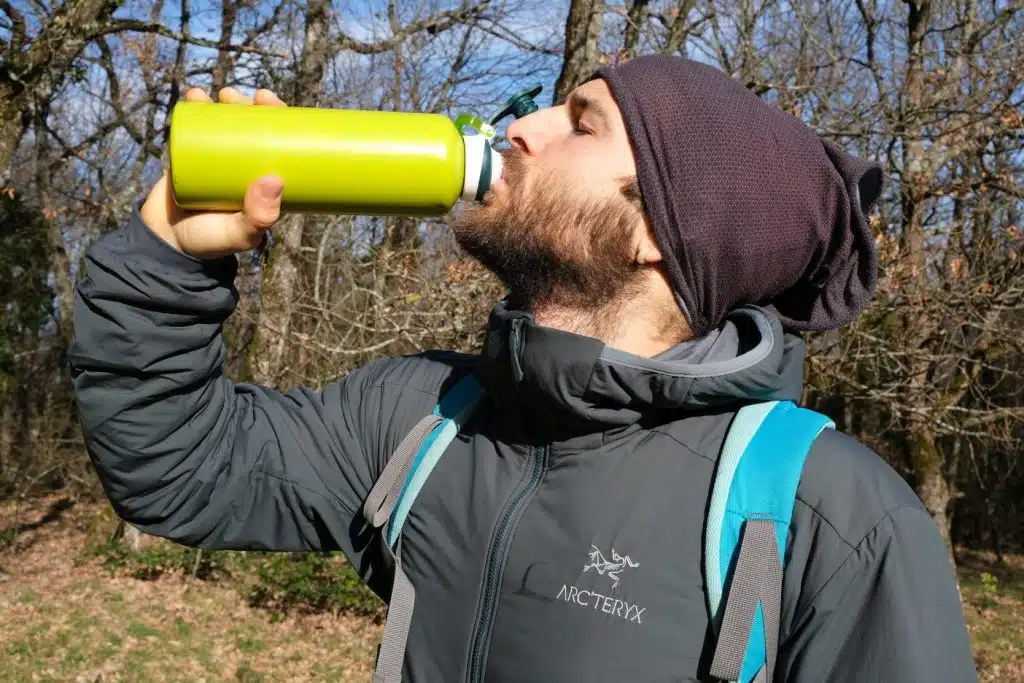 Is synthetic insulation sustainable?
There's always a big discussion about the environmental impacts of animal products vs. synthetic alternatives.
In truth, it's quite hard to measure and neither are perfect.
Down has the obvious animal cruelty issues, and the environmental factors from actually feeding, rearing and slaughtering the birds.
On the other hand, synthetic insulation is primarily made from polyester, which is produced from fossil fuels i.e. non-renewable. It takes longer to biodegrade than natural fibres, can cause microplastic pollution and polyester production is also harmful to the environment.
From the sections above, you'll be able to see there are now many brands leading the way with recycled materials in synthetic insulation. As well as just reusing post-consumer synthetic insulation, brands are also getting rid of plastic waste and turning plastic bottles into synthetic insulation – awesome stuff!
Regardless of which you choose, the biggest goal should be shopping responsibly, picking a product that will last, caring for it and giving it a good life. Our Guide to Ethical Outdoor Clothing has more info on making your gear greener.
Did we help you find the right vegan down alternative?
Hopefully this guide has helped share some useful info and the kick-ass synthetic insulation options out there.
For any more info or advice, just drop us a comment below – we're always more than happy to help 🙂