You might not have heard of Peneda-Gerês National Park but if you love the outdoors you'll want to read this article!
---
If you're looking for a new hiking destination which beats the crowds and still has authentic local culture then Peneda-Gerês National Park should definitely be on your radar.
Less than 2 hours from Porto and sitting on the Spanish border, Peneda-Gerês National Park is a 700-km-sq natural playground ripe to be explored by all travellers.
And, it's not just hiking. The whole area is filled with a variety of outdoor pursuits, rich history and charming local culture, all for an enjoyable price by European standards. We loved it so much we had to tell you about it!
Keep reading to see why Peneda-Gerês National Park could be the perfect place for your next adventure and all the details you need to plan your trip!
This is why you'll love Peneda-Gerês National Park
The hiking trails are a dream
Whether you're looking for 3 hour loops or 5 day expeditions towards the Spanish border, you'll find it at Peneda-Gerês National Park. There are ridge walks along valley tops, easier paths through dense pine forests and trails leading you to beautiful waterfalls, all easily accessible.
The hiking infrastructure is well established so in most larger towns you'll find tourist information offices which can advise and give maps. Alternatively you can download a GPS map like Maps.Me or take some inspiration from the routes on Wikiloc. Most of the trails are well marked and you'll find conveniently placed camping spots and refuges so the adventure can be as big as you make it!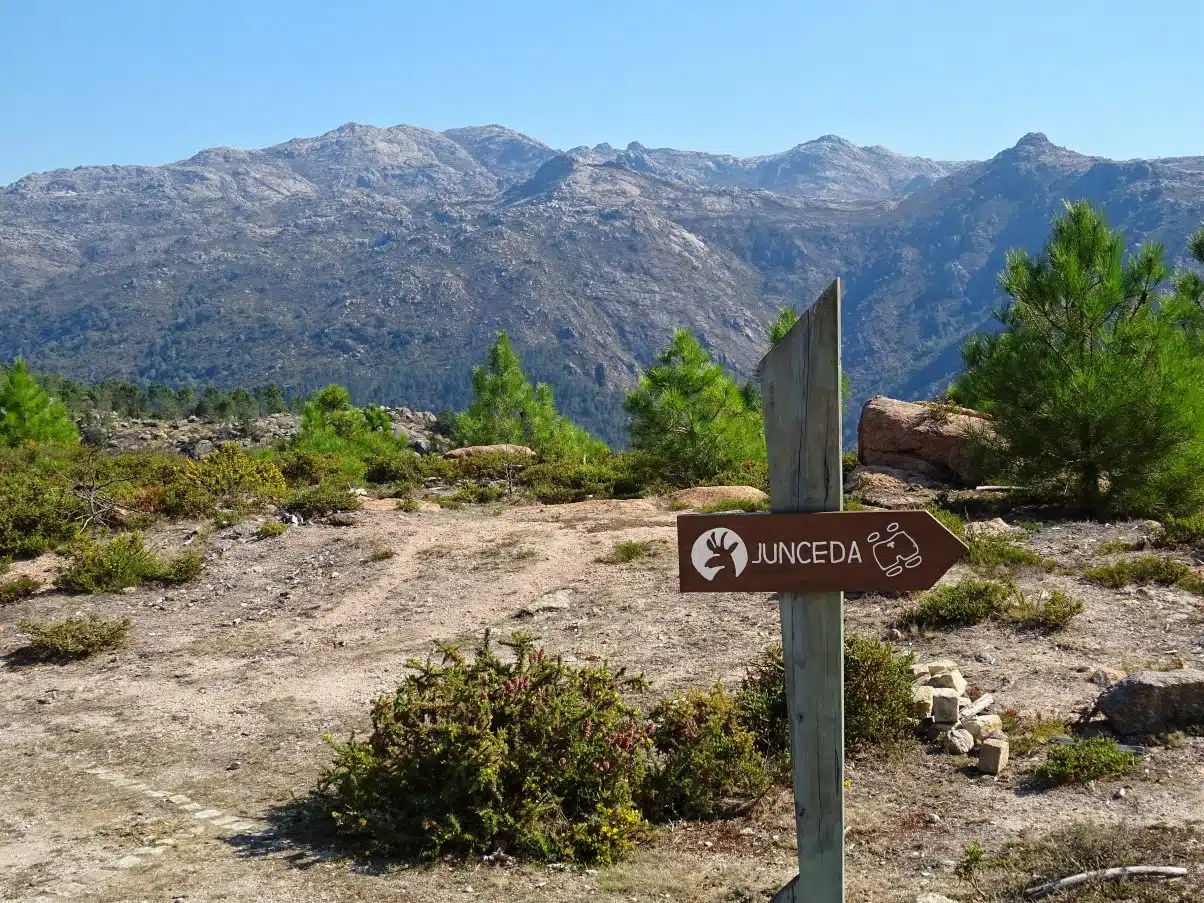 Unspoiled nature and conservation
Part of what makes Peneda-Gerês National Park special is how connected to nature you feel. The national park is in the middle of mountain ranges with forests, valleys, rivers, lakes and waterfalls dotted around the landscape. These beautiful habitats are home to vast amounts of wildlife, including snakes, bats, wolves, deer and golden eagles – you'll have a good chance of sightings.
The region also seems to have made developments just to the right level. Whilst you'll still find all of the practical amenities you need you'll notice a very unspoiled, natural feel to the park. Trails are maintained and easy to follow but they're not intrusive, nature flourishes and you get a wonderfully relaxed feel, free from rubbish and excessive developments.
All this is helped by the locals living in or around the park, who help maintain and conserve their surroundings. It's awesome to see local communities complimenting the natural life and even tourism seems to be bringing awareness rather than destruction.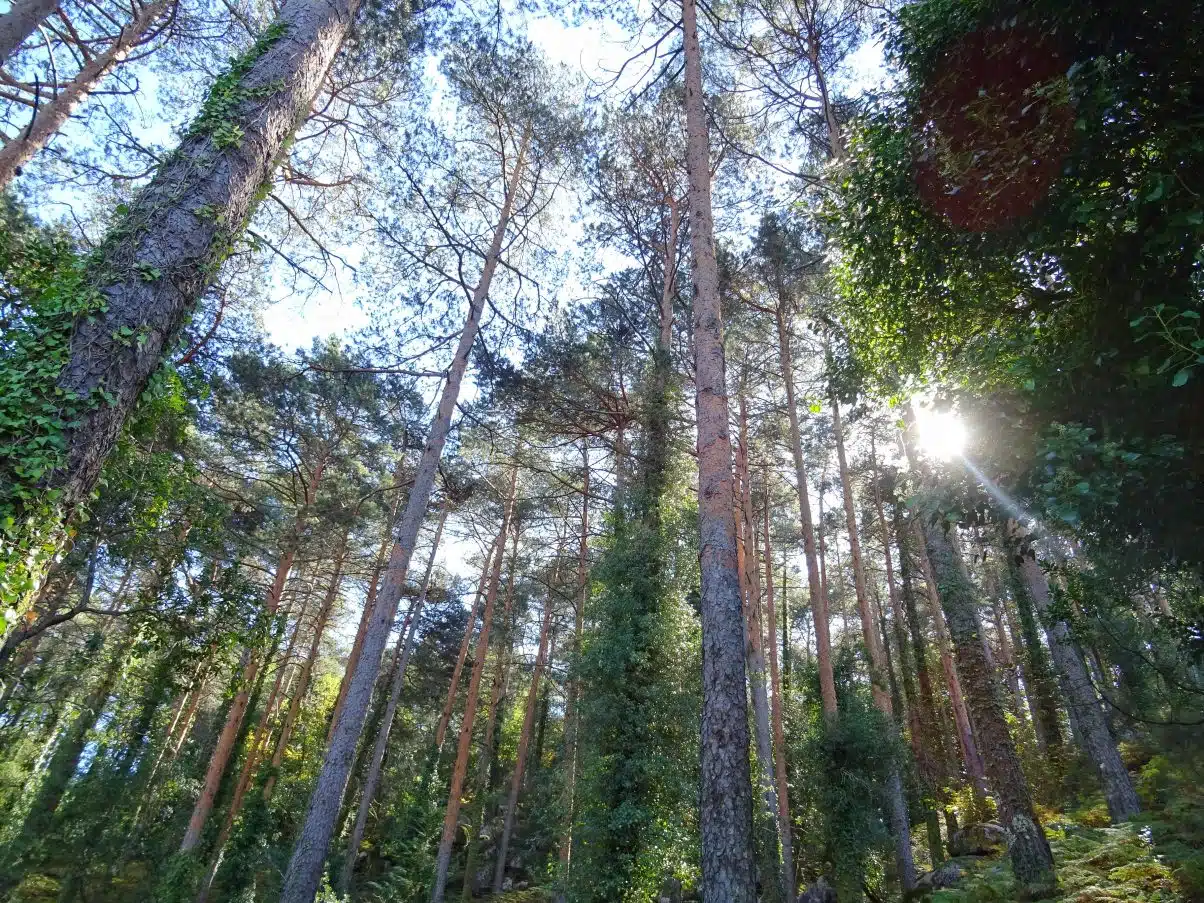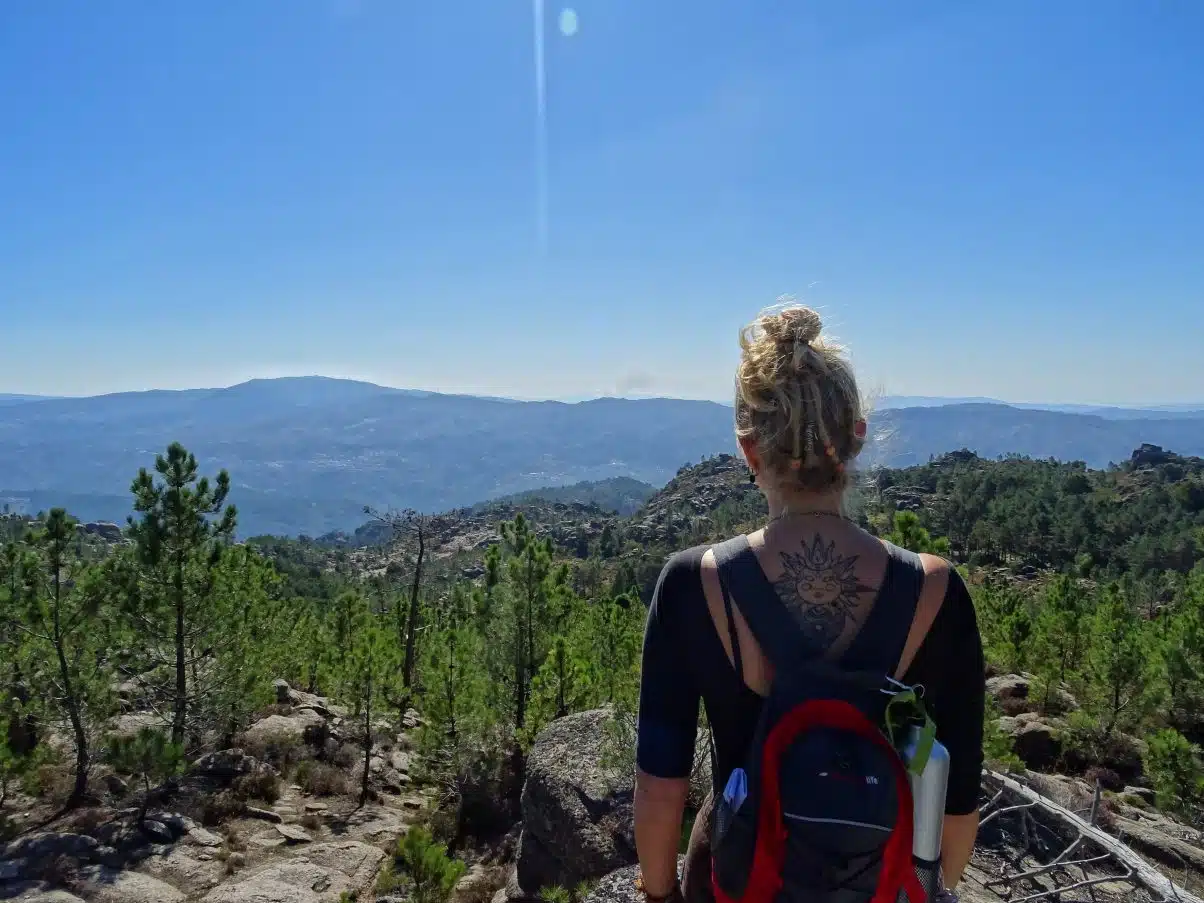 It's huge and off the beaten track
With more than 700-sq-km to discover Peneda-Gerês National Park has options around every corner. Plan a bike tour, go on a long-distance hike or hire a car and really cover some ground, exploring all the natural wonders and tiny mountain villages.
Despite its large size you'll still find plenty of places to stock up on supplies and water. Some of the small mountain communities are particularly hospitable and a great insight into the local culture. Just make sure you speak some Portuguese if you want a conversation!
Size aside, it's also a great place to find some solitude as surprisingly this huge national park doesn't see many tourists – but who's complaining?
Whilst many other outdoors European destinations will be packed during the summer months this isn't the case here. You can escape into the outdoors and have the whole trail to yourself, something especially nice if you're only visiting for a short break.
And not just for hiking enthusiasts
If hiking isn't your thing you'll also find plenty of wildlife watching, climbing opportunities, mountain biking and water sports in some of the many lakes.
If you don't fancy breaking a sweat then head to some of local village markets and absorb some of the traditional culture or try some local foods. The natural thermal water spas are a great place to unwind or you spend the day chilling by the lake with a good book.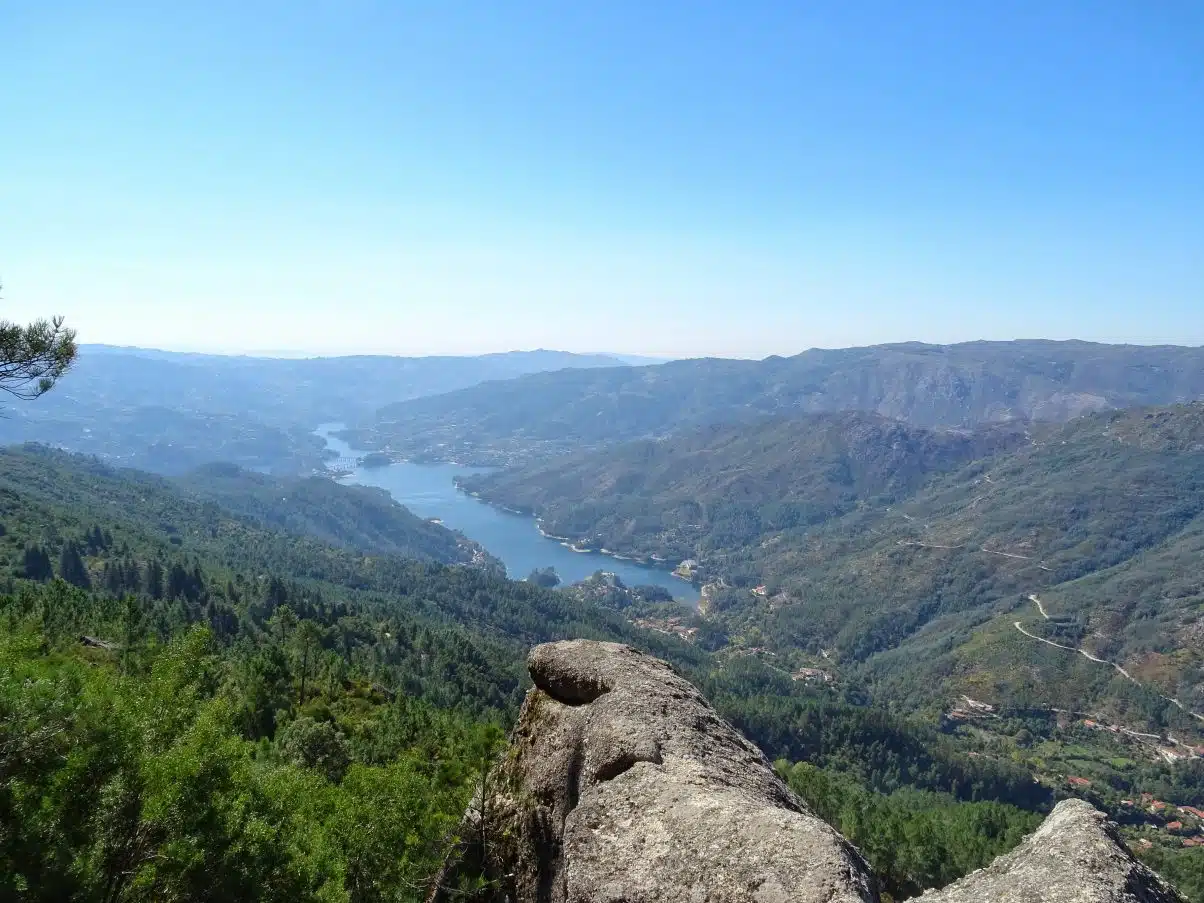 History buffs welcomed
Peneda-Gerês is actually Portugal's only national park, it was created in 1971 however the history goes much further than that. With sites from the Megalithic period and the Roman occupation you can still see these ancient areas within the mountains, preserving Portugal's ancient traditions. With 16th century castle ruins, submerged villages and roman roads, history buffs will have plenty to discover.
You can save some wonga
Peneda-Gerês National Park is much cheaper than regular Portuguese cities and the south of the country. Everything from the accommodation, to transport and outdoor activity costs come with a pleasingly lower price than many other European destinations.
Whether you're making a pack-up for the trails or ingredients for a evening feast, even the smallest villages have fruit and veg stalls with everything you need for vegan munching. Spend the day on the trails and the evening cooking with friends in the hostel and you'll have plenty of money left over.
Looking for more hiking trails in Portugal?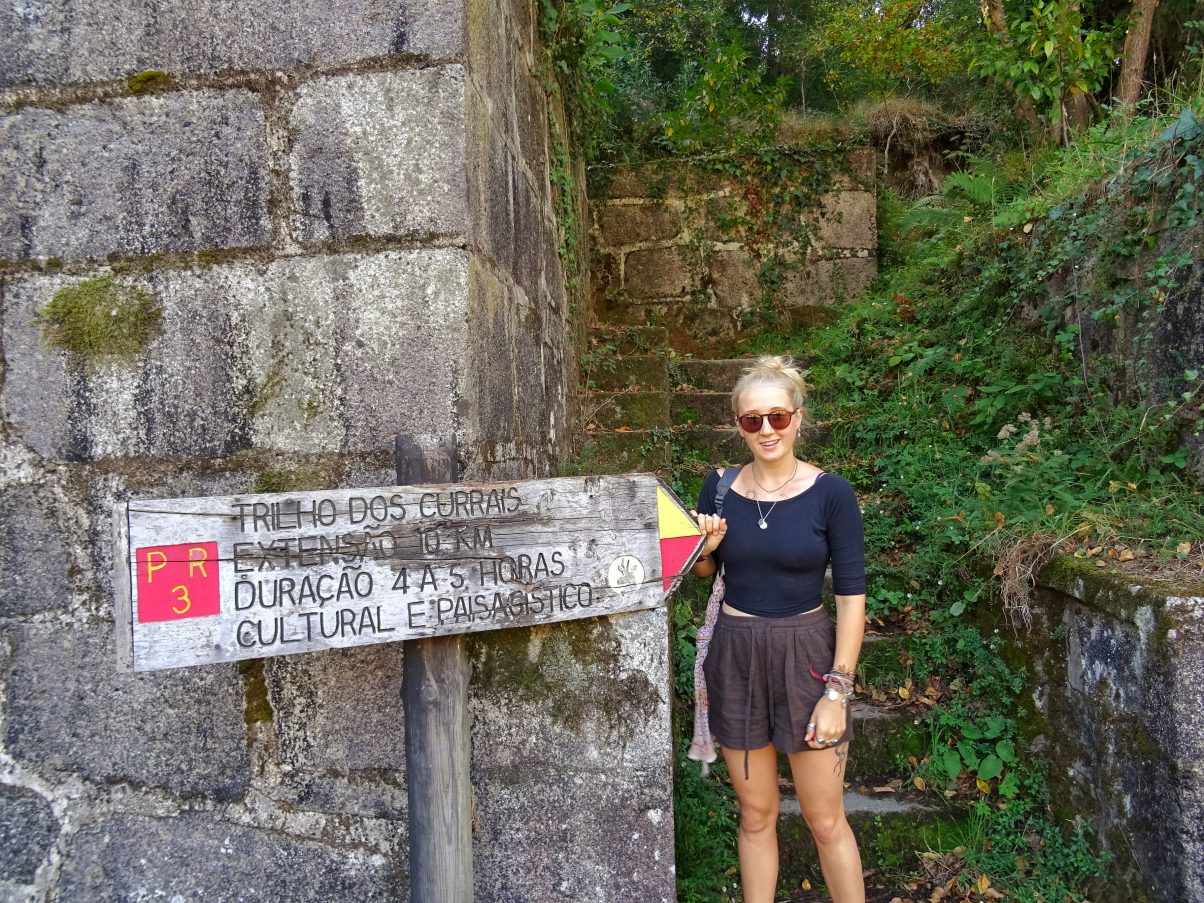 Planning your trip
Where to stay in Peneda-Gerês National Park
With such a large area you have a lot of accommodation options spread across a number of different towns and villages. Gerês, Campo do Gerês, Villar da Veiga and towns around the Cavado river have the largest selection but you'll find plenty of other place too.
Our personal pick was Hostel Gerês in Gerês, which was a real corker for the price and actually one of the best value spots we've found in Europe. The property is right on the valley side in the centre of a lovely village with breathtaking views right from your balcony. They've even got a pool, a games room and a super friendly cat! You can find it here Booking.com for less than €20 a night including a pretty awesome breakfast.
If you fancy staying in a different region you'll find the best selection through Booking.com, Hostel World and also AirBnb. If you do go with AirBnb make sure you save £34 off your first booking here!
Within the national park there are plenty of exciting camping ground and you could also try Couch Surfing, though this will be harder in less developed regions.
If you're camping do you know what you're taking? Here's a useful packing list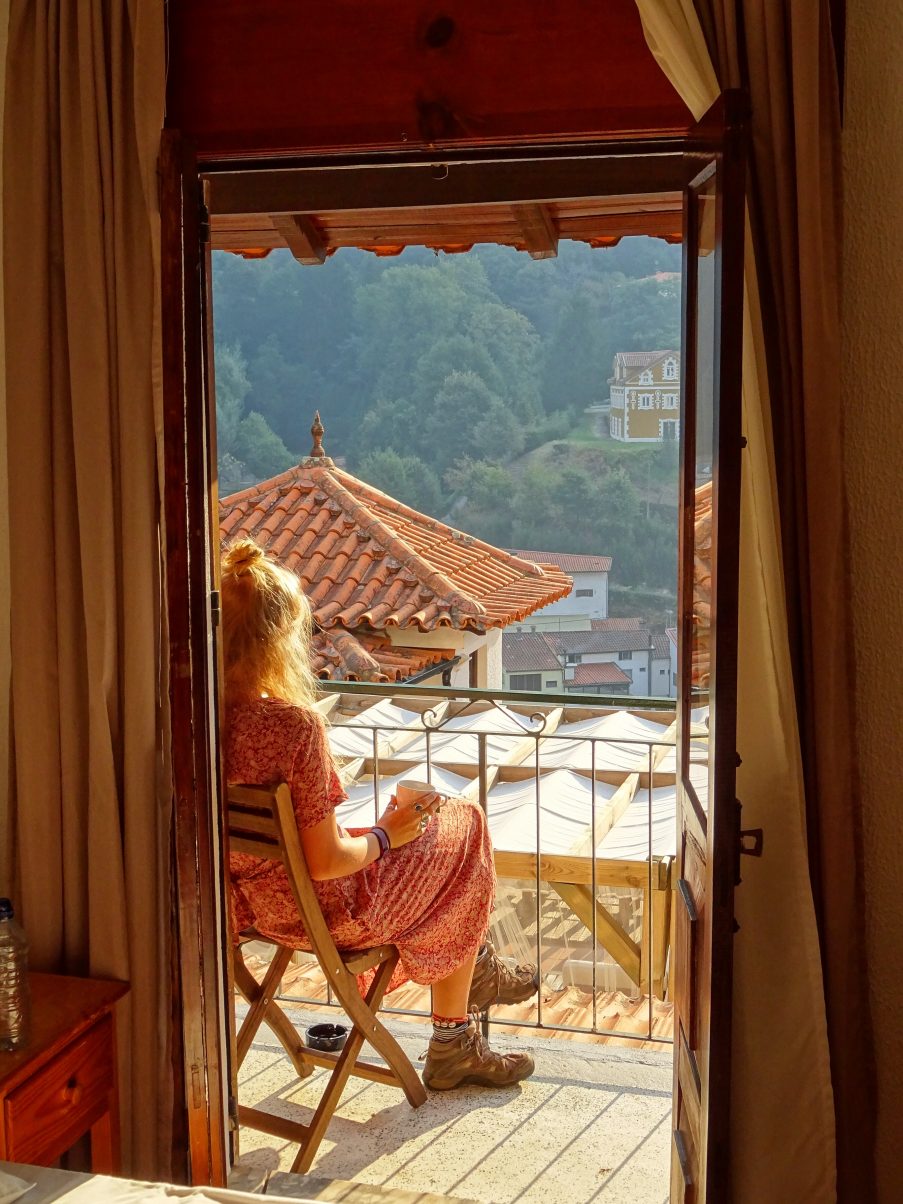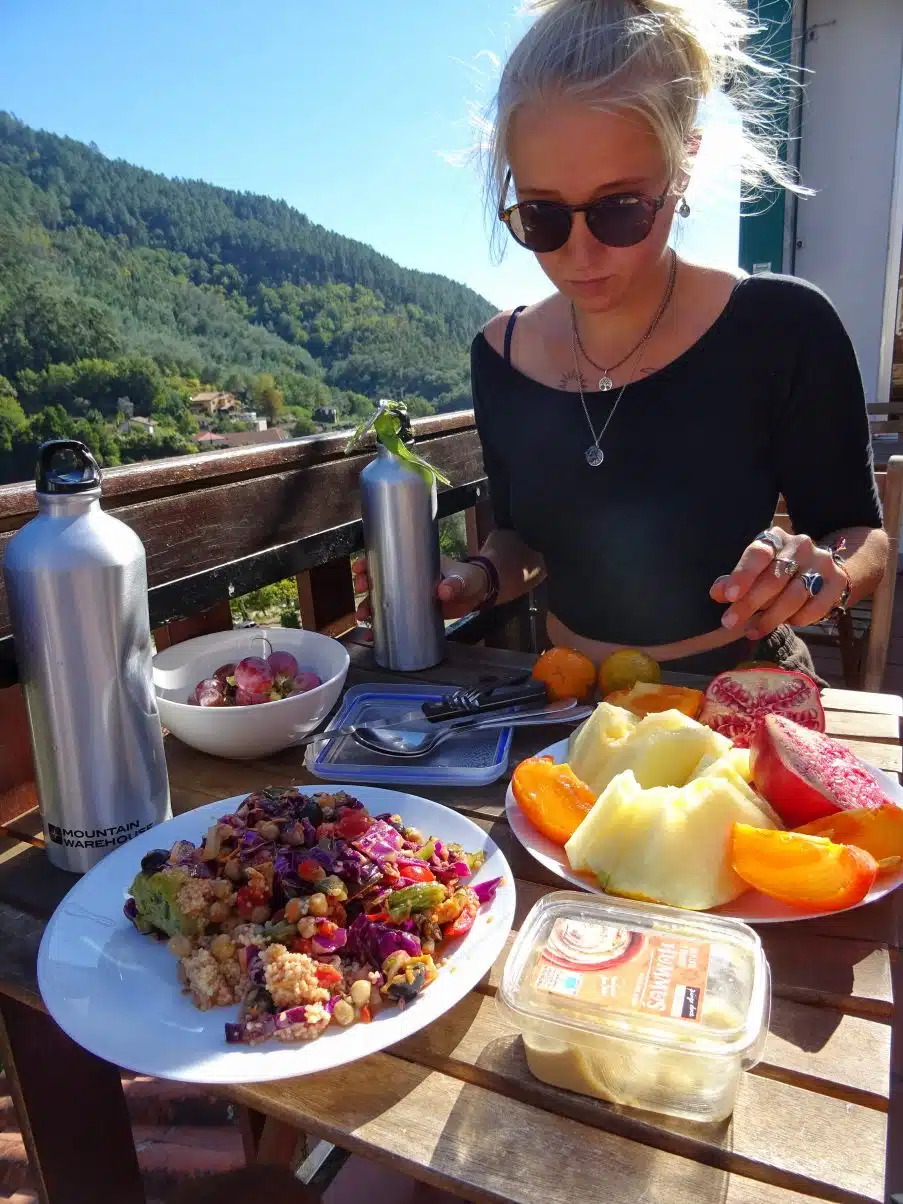 How to get there
Trains and buses connect Porto and the South with Braga. Depending on what part of the park you want to visit, buses can take as little as 1 hour and cost only a few euros. Within the park buses connect villages and it's also easy to hitchhike on the bigger roads.
When to go
Cross stream beds and hike to waterfalls in autumn and spring, see snow capped mountains in the winter and swim in emerald blue lakes in the baking summer – it depends on what you want. Towns will be busier in summer months so late spring or early autumn are good optinos.
We spent 5 days here in mid October and the weather was 22-27°c each day. No rain, no crowds just a spot of wild fires!
Other things to consider
Depending on where you're visiting from you may need a visa for Portugal
Guidebooks can be very useful if you're planning to visit different areas – Lonely Planet is the most comprehensive
Peneda-Gerês National Park: a Hiker's Paradise
Did you think Peneda-Gerês National Park was as awesome as we did? Let us know in the comments box below!
Keep exploring…
A Visitor's Guide to Sintra, Portugal
A Brush with Fire at Peneda Geres National Park