10 tips to help you to find vegan food whilst on the road and exploring the trail
---
When you're pedalling across borders and summiting peaks in new lands, finding vegan food can be a little harder than it is closer to home.
However you adventure, food is the fuel that keeps you ticking over in the outdoors and on the road. This means you want to be answering those hunger pangs as soon as you feel a rumble in your tum.
When it comes to eating and drinking on the road or trail, meat-eating meanderers have very little to think or worry about. Likewise, there are no awkward exchanges with lovely locals who wish to share a meal and offer their hospitality.
Alas, the same can't always be said when you're plant-based!
Finding vegan foods (especially in some parts of the world), when you're travelling or hiking in new places can be a real struggle. There are language barriers to navigate, novel culinary customs and cultures to sidestep, and, oftentimes, limited access to the cruelty-free foodstuffs we rely upon for sustenance.
Thankfully, all is not lost!
With a few savvy tips and tricks up your sleeve, plant-based wanderers can still eat like royalty, no matter where you are or what you're doing.
1. Plan Meals and Snacks In Advance
A key secret to success here comes down to planning. Prepping your meals and snacks ahead of time should mean you never have to go hungry.
Try getting your hands on the vegan foods you need before you go on a hike, head to the campsite, or explore a certain destination. Stock up on staples, such as trail mix, fruit, and energy balls. It'll keep the wolves at bay until can find a more substantial meal.
2. Leverage Mobile Apps
Technology's your friend when you're on the road and the hunger hit. With masses of mobile apps designed to highlight vegan and vegetarian eateries around the world, you can whip out your phone and pick a place to eat in no time.
My girlfriend and I use a well-known one called HappyCow. Free (with ads) and easy to use. You can filter search results to see all the vegan-friendly cafes and restaurants in a given area, reading their reviews in the process.
The Vegan Passport's another noteworthy app in this regard.
It's basically a giant phrasebook designed to help vegans explain their dietary requirements to over 96% of the world's population.
Oh, and don't forget Google Translate.
Although it isn't perfect, it's still a useful free resource when you're in the middle of nowhere, butting heads with the language barrier, and trying hard to ensure you aren't eating any animals.
Along with a mobile phone, here are some of the other hiking gadgets that I find really useful for trips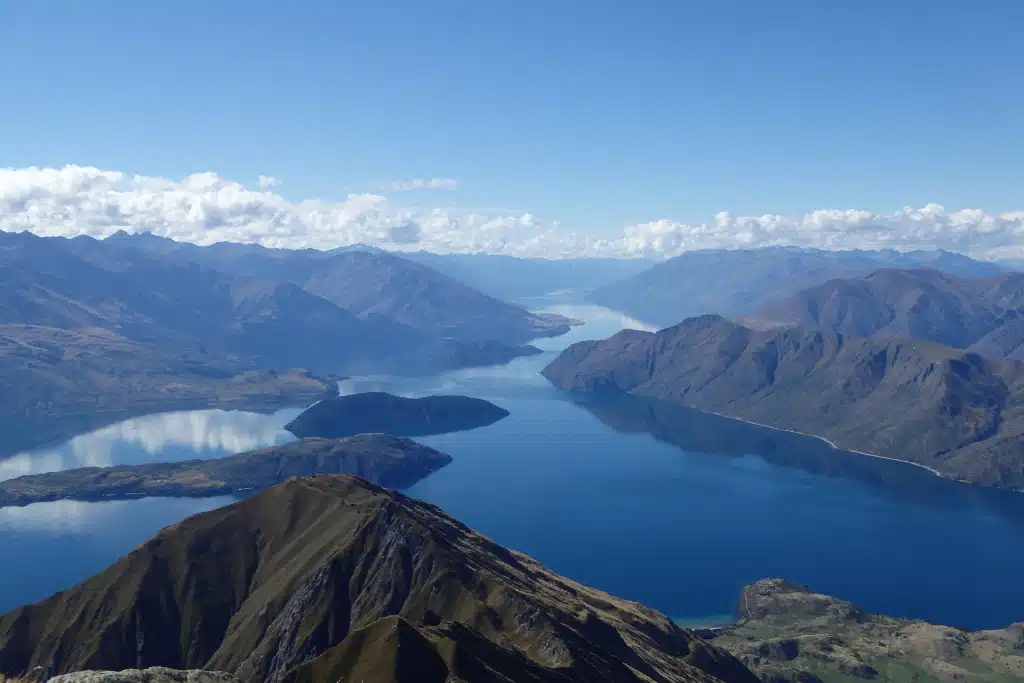 3. Learn a Few Relevant Local Words (& Write Them Down)
Technology's great, but I still recommend committing to memory some words and phrases, to help explain your dietary requirements and read the ingredients on food packaging labels.
Not only is it more personal and shows the locals you're making an effort, but it's also a failsafe when your phone battery dies.
Top tip: You could also write these words and phrases down as you go. That way, you're a) less likely to ever forget them and b) can show them to people who can't understand your pronunciation.
4. Try Couchsurfing!
Couchsurfing ticks all sorts of boxes in my book.
For one thing, it's free accommodation.
For another, you meet friendly locals who can show you around town, take you off the tourist trail, and tell you the best spots to visit.
Then, to top it all off, you can identify vegan hosts and meetups who can give you the lowdown on where and what to eat. They may even cook traditional meals with a vegan twist for you. Just be sure to repay their kindness with your company, tales of the road, and minor deeds to help out around the house.
Looking for more vegan food tips and guides to aid your adventures? Sign up for our newsletter to get the latest content right in your inbox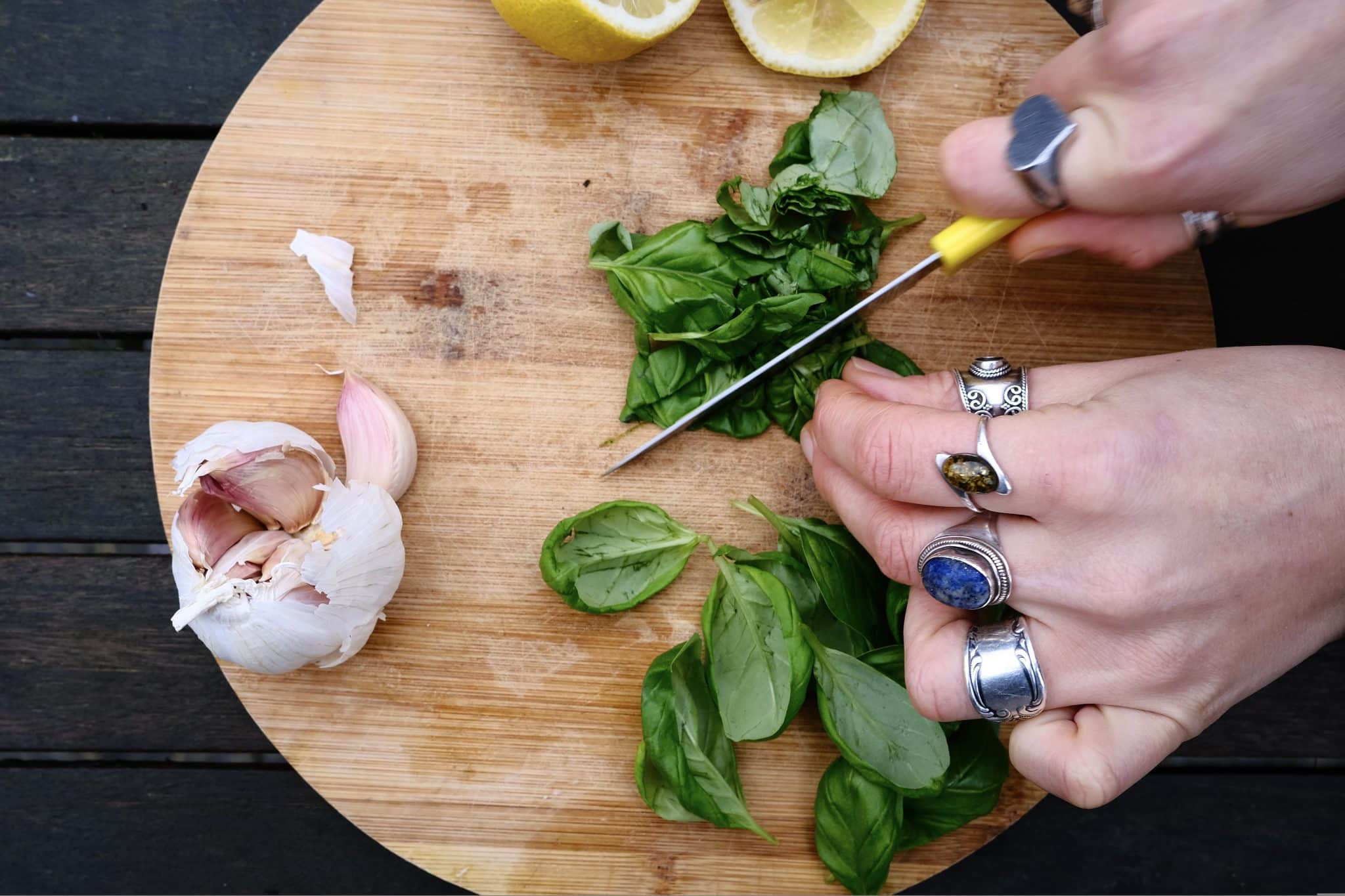 5. Know Thy Destination
Another important part of finding vegan food when you're in a new place (whether you're travelling, hiking, or anything else), is to research the culture and get a grasp of the plant-based opportunities there.
Remember, planning is crucial.
For example, countries like Spain are renowned for their siestas. Imagine hiking the Camino de Santiago on a vegan diet. If you're walking through town in the early afternoon in search of a sumptuous plant-based Spanish meal, you're unlikely to find any cafes or stores open for business.
If you knew that ahead of time, then you could save some leftovers from the night before, stock up on snacks to tide you over, and so on.
6. Go "Off-Piste" at Cafes and Restaurants
The vast majority of restaurant and cafe owners I've met on the road have been incredibly friendly and understanding people.
So, when I've asked for minor alterations to my meals ("Can I have this, but with no milk, eggs, butter, or meat in it, please?"), they've been more than willing to accommodate the request.
It won't work every time. But, it's definitely worth a shot if you're having a hard time finding specific vegan options on the menu.
7. Make the Most of Green Grocers and Farmer's Markets
You can't beat a good market when you're passing through somewhere new.
First off, they're always full of atmosphere and provide a unique and colourful insight into the local way of life. Moreover, for the purposes of this post, they're also perfect places to get your hands on some vegan staples.
Fresh fruits, vegetables, nuts, seeds, pulses, and grains are often available in abundance. Take your containers (to avoid all the plastic bags), fill them to the brim and enjoy hearty, cruelty-free food for days to come.
8. Travel and Hike in Vegan-Friendly Places
Of course, the best way to guarantee good-quality vegan food is to travel to countries that are renowned for it. Big cities in Germany, Austria, Israel, Australia, USA and the UK, for example, all fit that description.
Wherever you go, though, try to take advantage of cities and towns when you pass through them. They're usually your best shot at finding vegan-friendly food and beverages. Stock up on snacks and foodstuffs you'll struggle to come across in the more remote, rural areas on your itinerary.
9. Keep Your Eyes Peeled
I remember travelling through northern Greece a few years ago and at a certain point of the trip, trying to hitch a lift to my next destination. It was crazily hot, with glorious blue skies and scorching sunshine, beaming down upon me as I waited with my thumb up.
It wasn't an easy hitch. However, there was one major silver lining:
Bulging blackberry bushes and fig trees lined the road where I stood, just sitting there like some sweet, life-giving gift from above. Needless to say, I gorged myself.
The lesson? Be on the lookout for vegan-friendly foods in your environment. There could be plants, fruit trees or fungi ready and waiting to provide you with a meal. And, if you fancy going "full vagabond", you could even go bin-diving outside big supermarkets for the endless produce they ditch each day.
10. Send Vegan Food Packages Ahead
Imagine looking ahead at your itinerary and realizing you'll be hiking or travelling through somewhere it'll be hard to find vegan food.
Why not put together a food package and send it on ahead?
When you arrive at the destination, it won't matter that everywhere you go to eat only sells meat and dairy. You'll have a hamper full of delicious plant-based ingredients waiting for you to enjoy.
Remember These Tips for Finding Vegan Foods on the Road
The thought of travelling or adventuring through new places can be a daunting prospect when you're a vegan (particularly when you want to go somewhere that isn't known for its plant-based principles).
Unlike omnivores, who chow down whatever they want. You wonder how easy it'll be to eat a healthy, well-rounded diet; how you'll find vegan-friendly foods when you're in the sticks and can't speak the language.
Thankfully, there are plenty of ways to mitigate the potential trouble and find vegan foods on the road, regardless of where you are or what you're doing.
With any luck, the tips in this post will help you do exactly that.
Got any questions, thoughts, or concerns about finding vegan food when you're out and about? Drop a comment below and we'll try to help!
A guest post by Danny Newman
Danny Newman is currently writing and travelling his way around the world in a bid to figure out exactly what he's doing with his life. He'd love you to follow along with his journey over at What's Danny Doing.