We've found some of the best vegan hiking socks PLUS cruelty-free options for running, climbing, cycling and skiing too
---
I'll be honest. Out of all the different bits of outdoor gear, finding vegan socks can be the hardest.
Traditionally, most tougher and warmer outdoor socks have been made from wool. And the wool-free options were often cheap, thin and made from poor-quality synthetic materials.
Fortunately for our lovely feet, the variety of vegan-friendly hiking socks is beginning to increase and the quality has got loads better.
In this article, we've put together all the 100% vegan socks for hiking PLUS options for cycling, running, climbing and general outdoor adventures. Keep reading to check them out or jump ahead below.
This article may contain affiliate links, they will never cost you more money but helps Veggie Vagabonds keep making content like this – thank you!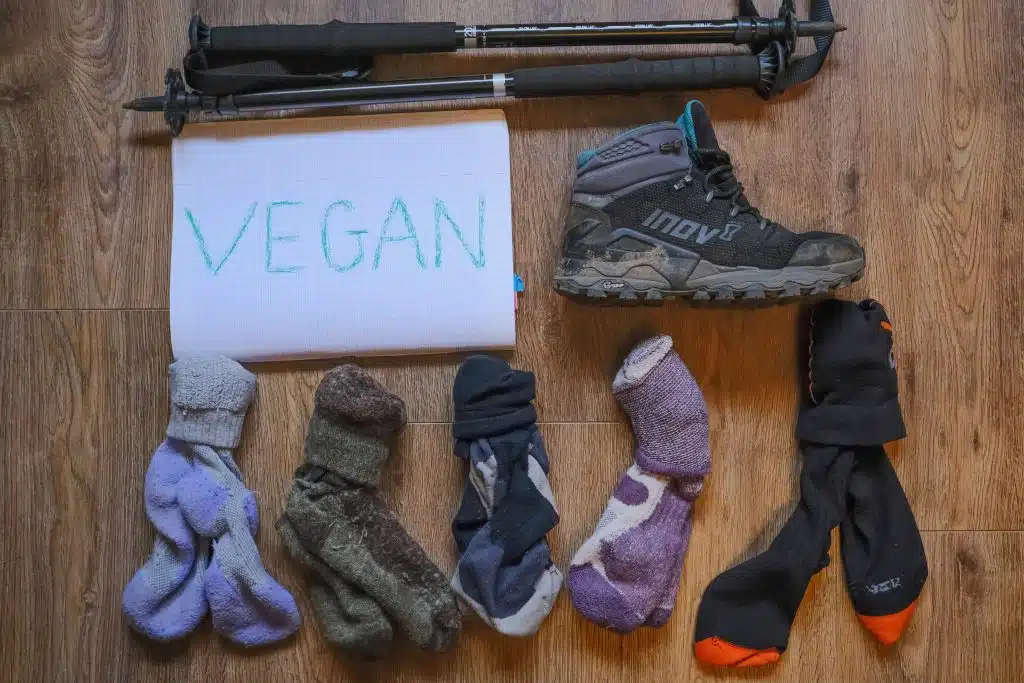 Vegan outdoor lover? Sign up for our mailing list for more vegan gear, adventure recipes and trip-planning tips!
What makes socks not vegan?
Whilst some bits of outdoor gear have lots of potentially non-vegan elements, for socks, it's pretty simple: wool.
The vast majority of outdoor socks are made from wool, which is sheared from sheep. Typically, it's used in warmer or thicker varieties, making winter hiking socks particularly tough to find.
Merino wool socks are also very popular as they insulate heat well and wick moisture away. This is also sheared from sheep.
We won't get too much into the ethics here, but this link has a bit more info on why wool is cruel
How to find vegan-friendly options?
Fortunately, the only thing you need to look out for on labels/product information is: wool, merino wool, wool blend, nuwool or anything mentioning wool – these are NOT vegan.
Vegan options will be made from synthetic materials, like: Coolmax, nylon, polyester, acrylic – these ARE vegan-friendly. Watch out for blends which, for example, might mix wool and nylon.
This article can give you a bit more info on synthetic (vegan) and non-synthetic sock materials.
Unfortunately, for things like hiking socks, at the moment there aren't many options for vegan-friendly natural materials. As synthetic materials also have their own ethical issues, it's best to opt for a good quality pair that will last.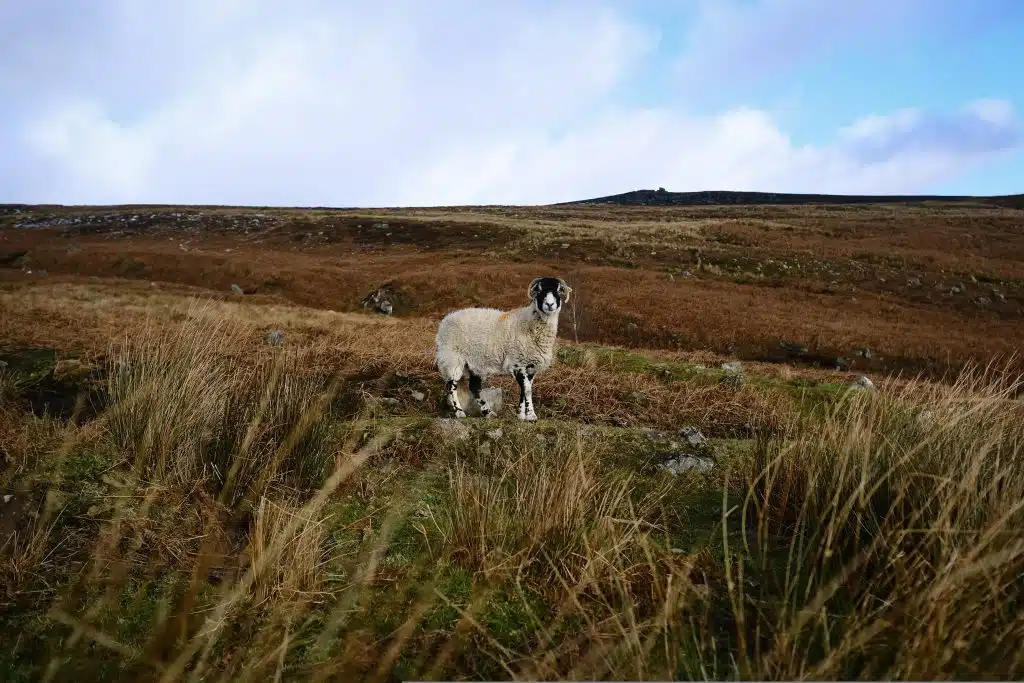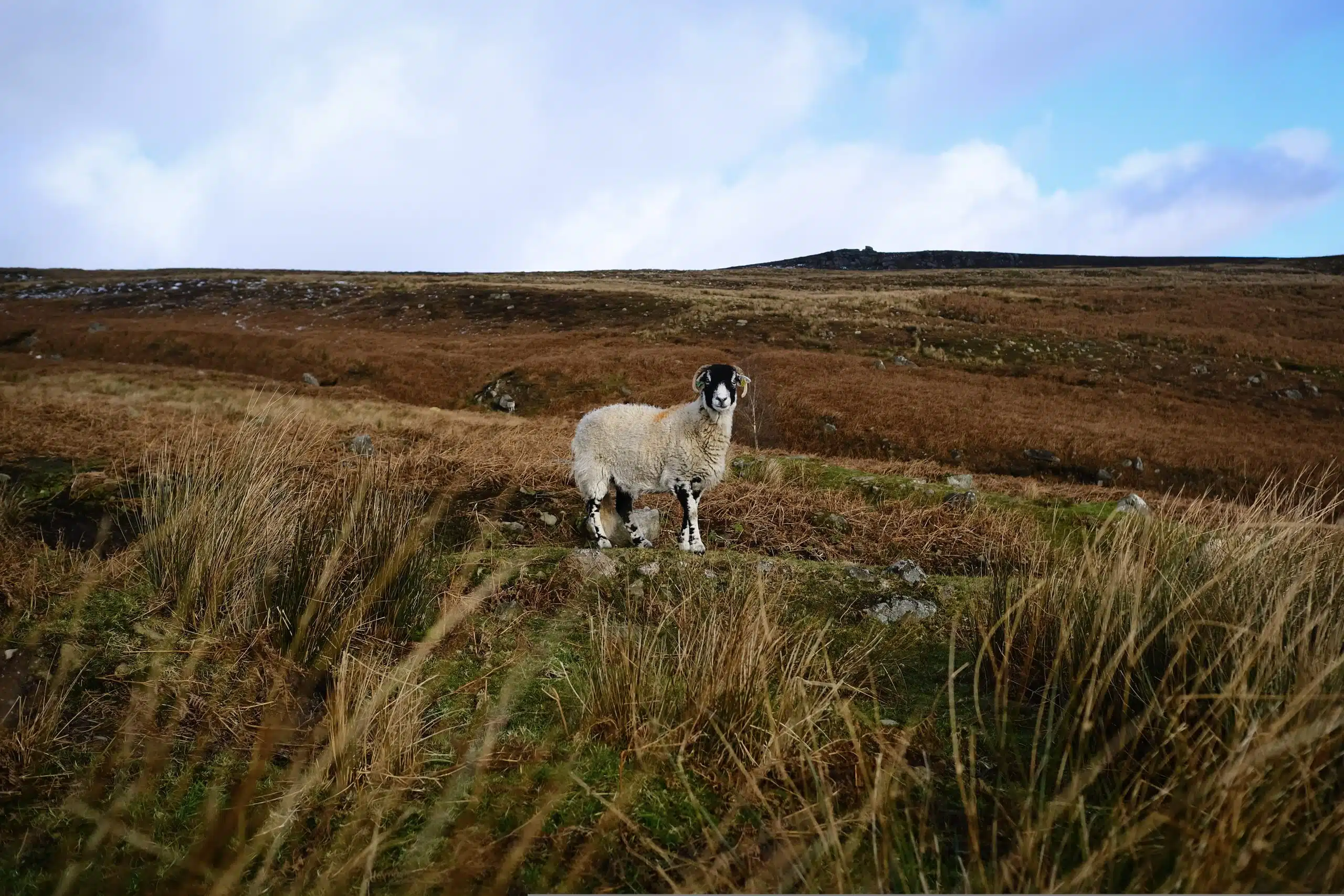 ---
---
How did we find these socks?
We sifted through all the best hiking, biking, running and general outdoor brands to see what socks they had on offer.
Any options they explicitly labelled as vegan we've featured below. We then emailed any of the brands which didn't label their products as vegan to double-check if they had any options, and then added them into the mix too.
All the best vegan socks for adventure lovers
As many of the brands had different sock ranges, we've listed them below by brand and shared the options they have for different outdoor pursuits.
Darn Tough Coolmax Socks
Options for: hiking and running
Darn Tough's Coolmax options are seriously popular hiking socks amongst us vegans, and they've also introduced a running series too.
For hiking, they have men's and women's options, with a mid-ankle cut and a taller Hiker Boot sock. The socks use a synthetic blend and are designed to keep you cool in summer, warm in winter and wick away moisture.
Men Darn Tough vegan hiking socks
---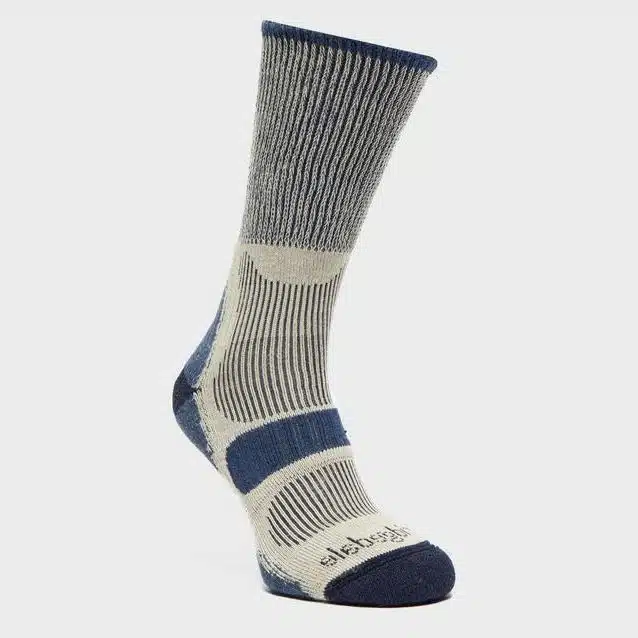 Bridgedale Coolmax socks
Options for: warm-weather hiking
Bridgedale are a popular UK-based brand that do heaps of synthetic hiking socks. In their vegan Coolmax range, you'll find high, mid and low-ankle socks for men and women, with specific options for longer treks or comfort.
---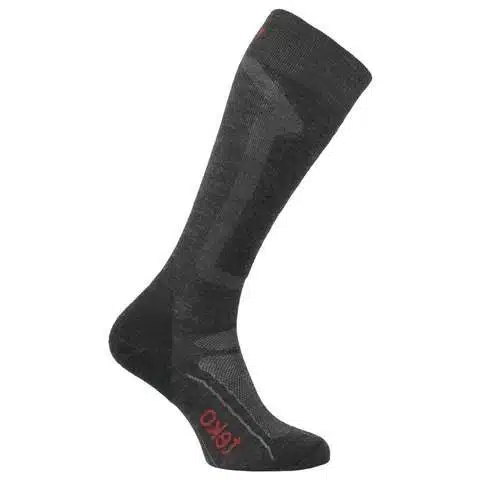 Teko socks
Options for: running, trail running, gym
Teko's Evapor8 range features some awesome vegan running socks and compression options too. Their microfibres work to regulate moisture and body temperature, plus they have a lifetime warranty against manufacturer faults.
---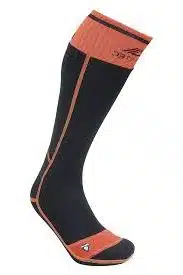 Lorpen socks
Options for: winters, cold, trekking, expeditions, mountaineering, trail running,
If you're going on serious adventures and need vegan winter socks, Lorpen is the answer.
These guys have 4-season expedition socks and vegan Polartec ski socks, all the way to thin summer options for trail running.
Many of their socks also use Tencel, a vegan-friendly sustainable material sourced from eucalyptus tree – top eco points!
Men – Winter expedition sock / Ski socks
Women – Winter expedition sock / Ski socks
---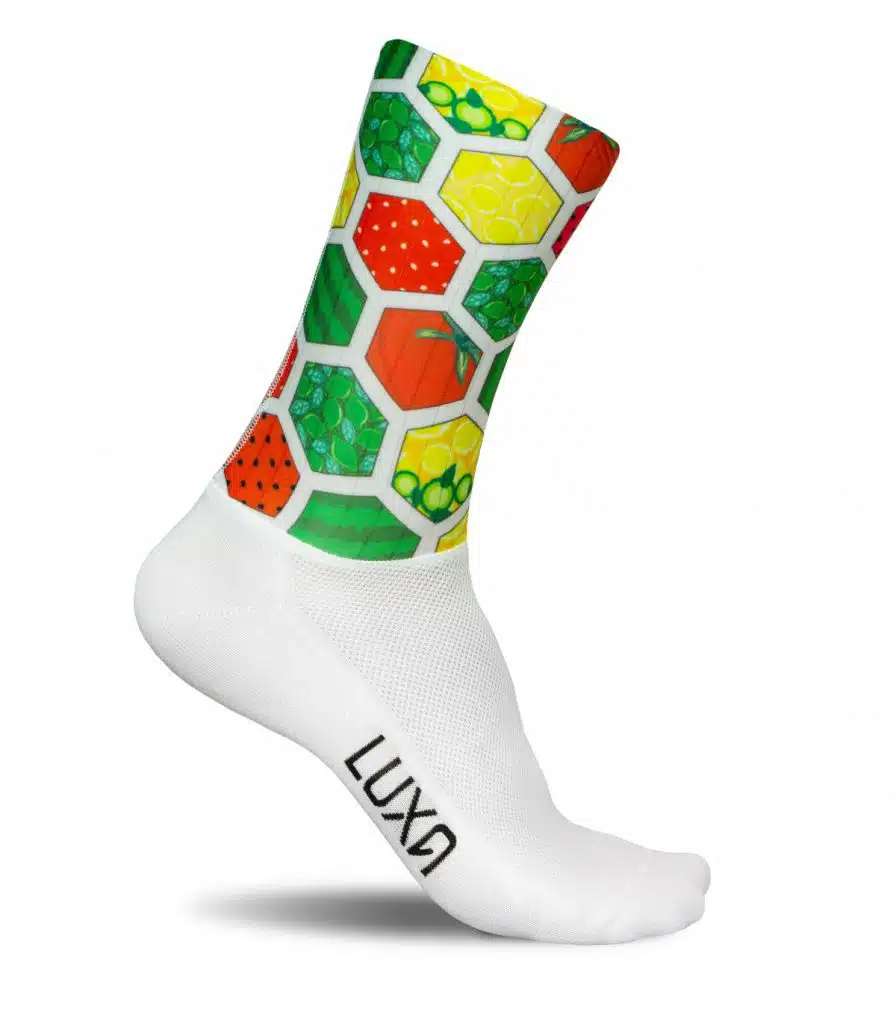 Luxa socks
Options for: cycling
Luxa are a Polish brand that do some brilliant vegan cycling socks. They're moisture-wicking, breathable and are designed for compression.
It's wicked to see these socks labelled as vegan and they've got a colourful, fruity design.
---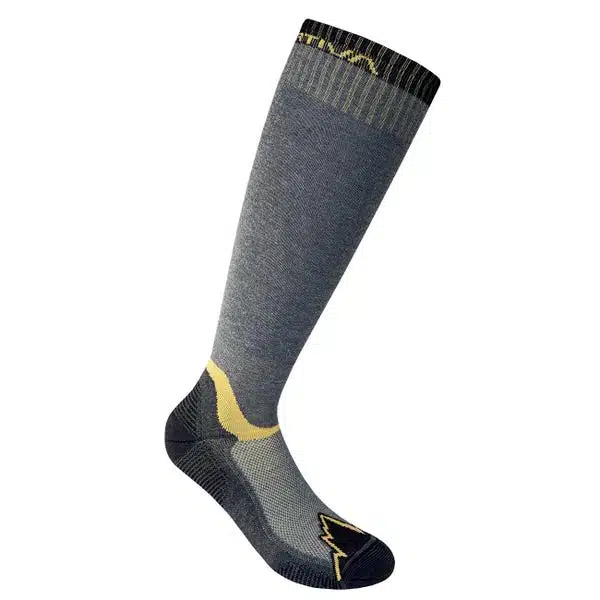 La Sportiva socks
Options for: hiking, trail running, climbing
La Sportiva are pioneers in outdoor footwear, also creating some of our favourite vegan walking boots and trail runners. It's only fitting that they've also got an ace line-up of adventure socks which are vegan friendly.
Their options are great for fast-paced mountain adventures in mild to warm climates.
Men – Mountain running / Hiking sock / Climbing socks
Women – Mountain running / Hiking socks / Climbing socks
---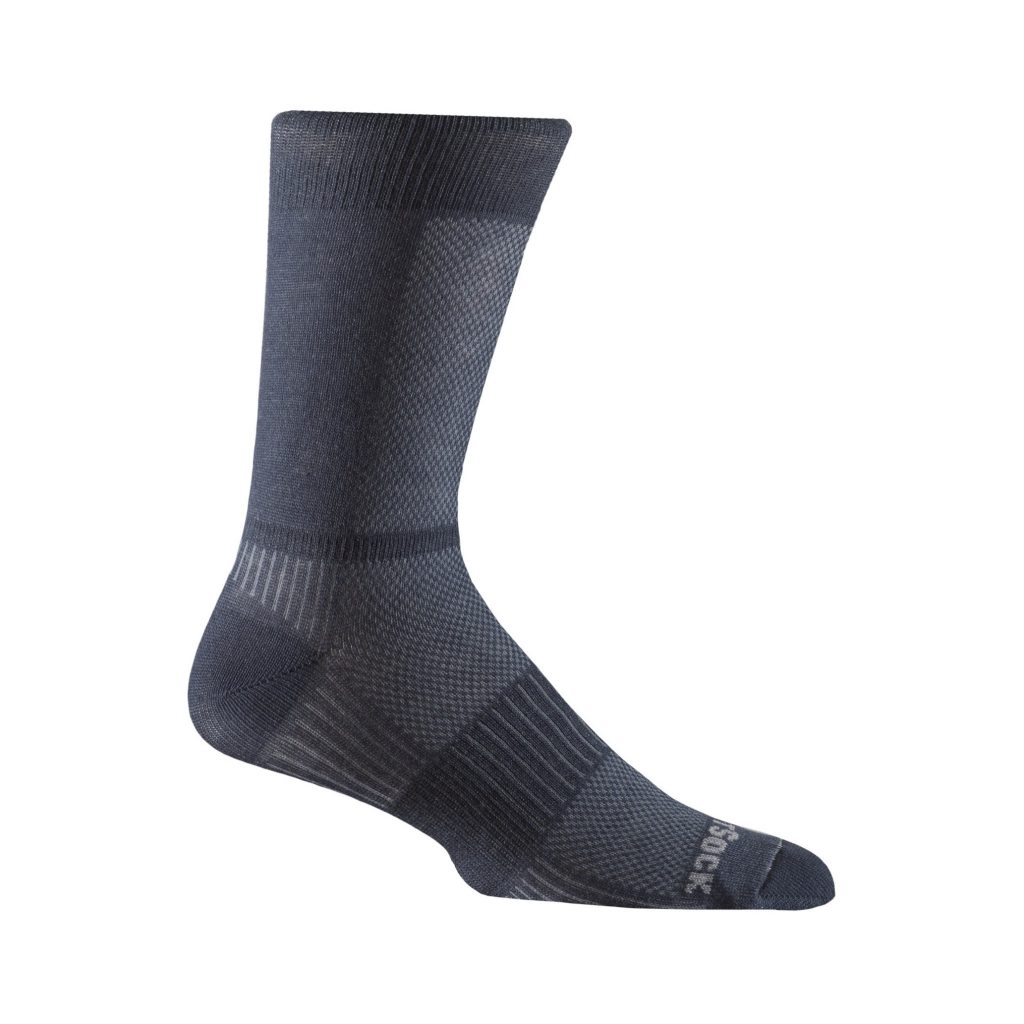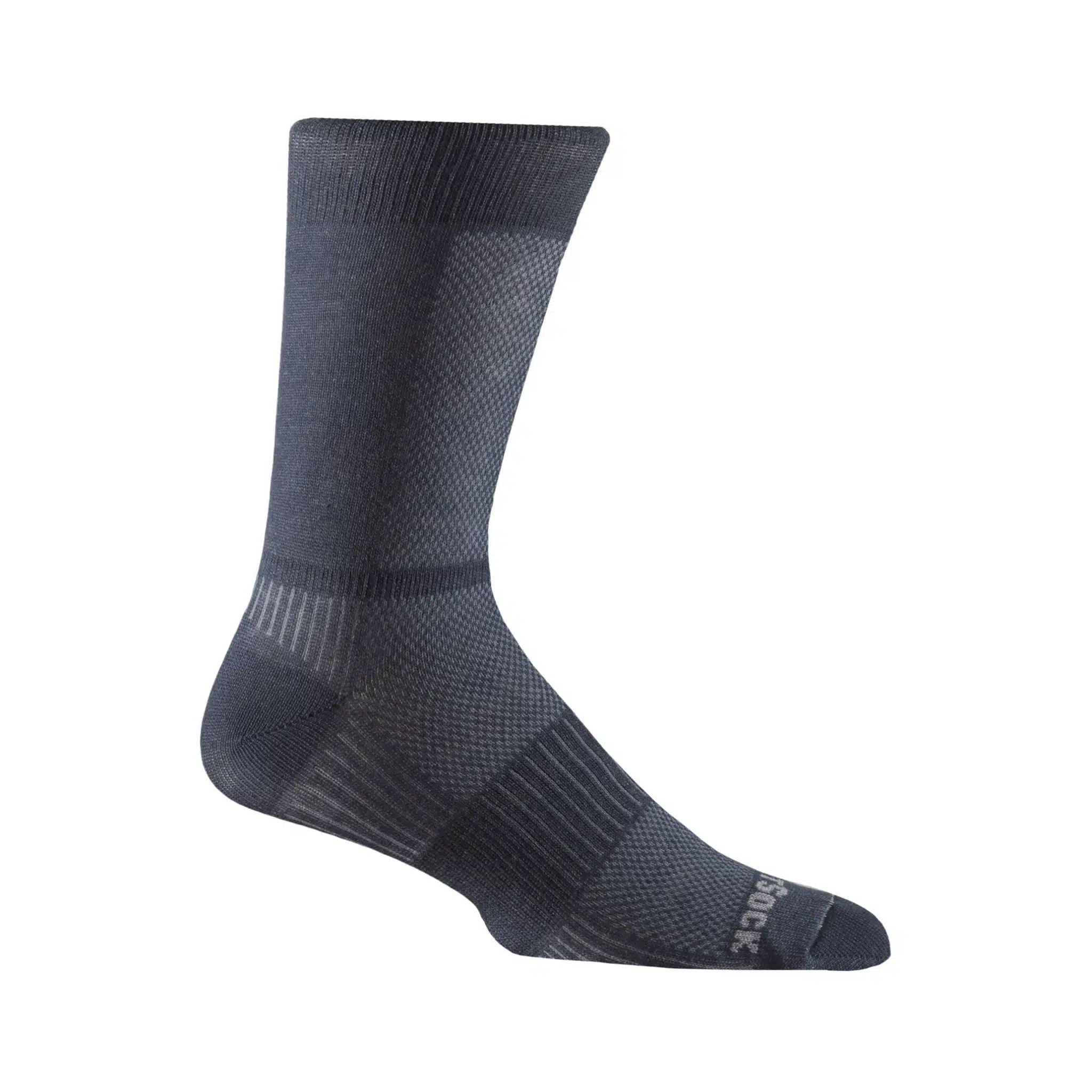 Wrightsock Coolmesh ii
Options for: running and hiking
Wrightsocks are massively popular and specifically designed to be blister-free. Their vegan Coolmesh range have some brill options too.
We particularly like that they use their unique Repreve material, which is made from recycled plastic bottles.
---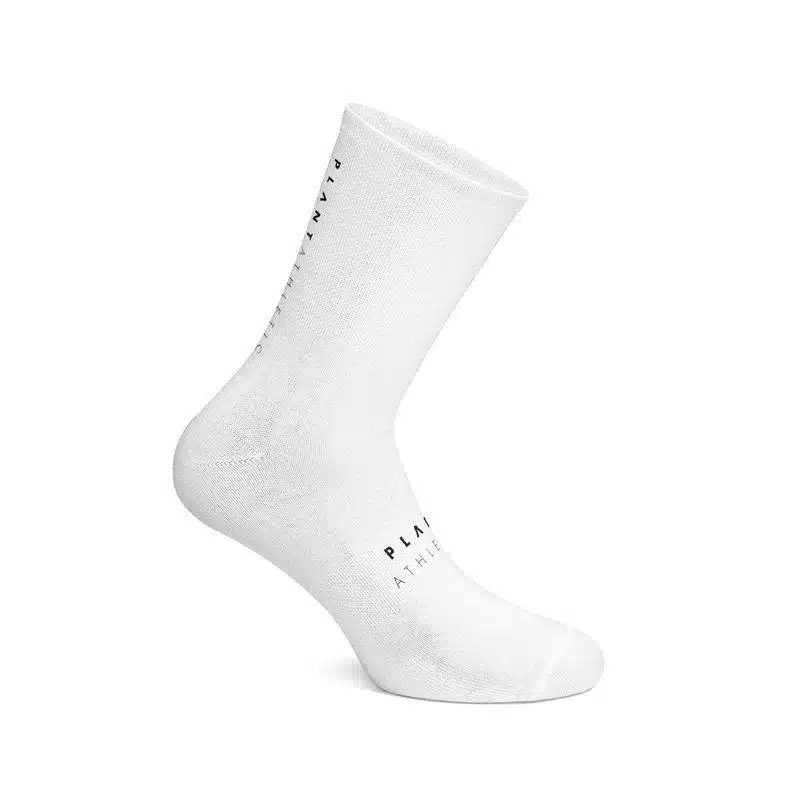 Plant Athletic
Options for: gym and active lifestyles
We were seriously glad to be able to feature some socks from a 100% vegan clothing brand, Plant Athletic.
Their Pro socks are perfect for people with active lifestyles and will hold up well for running, cycling, gym and general sweat-inducing activities.
This is another brand with a great environmental ethos too – kudos to them!
---
Injinji
Options for: running, trail running
Amongst trail runners and long-distance hikers, these socks are all the hype, and their unique toe-fitting design helps to prevent chafing or blisters. They have heaps of options, just steer away from their Nuwool socks which ain't vegan.
Injinji are one of the few sock brands to specifically label their socks as vegan-friendly – nice one Injiji.
Men: Lightweight / Mid-weight
Women: Lightweight / Mid-weight
That's it folks, if you know of any other great vegan socks the hit us up in the comments below!