The good, bad and sometimes downright ugly sides to being a vegan outdoor lover in the 21st century…
---
World Vegan Day past just a few days ago and it really felt like a time to reflect on the plant-based path we began following more than 6 years ago.
With animal agriculture being one of the leading causes of climate change, habitat destruction and biodiversity loss – and us needing our natural world to survive – the decision seemed like a no-brainer. And that's before you even consider animal cruelty.
Going vegan is one of the simplest and most powerful steps you can take to leading a more ethical lifestyle.
It's something that, regardless of your political views or opinion on our position in the food chain, we should all be moving towards. This all ties in very naturally with one of our other biggest passions in life: the outdoors.
If you appreciate the outdoors and the experiences it provides, it makes sense that you'd want to protect it. Leading environmental organisations and the likes of the UN have been saying for quite some time that a plant-based diet can fight climate change, so you'd think the outdoors and veganism would go together like two peas in a pod…
You'd think so, but it's not always the case.
As outdoor lovers, vegans and creators of this website, we've spent the last half a decade testing out vegan-friendly gear, creating adventure food recipes, delving into the outdoor community and spending hours upon hours in communication with brands to find out which of their products really don't contain animal parts.
I thought it'd be interesting to share some insight into the things we've experienced, good and bad, over the last few years. The honest truth about the outdoor industry, some things which are bloody infuriating and why we're really excited about the future.
This article may contain affiliate links, they will never cost you more money but helps Veggie Vagabonds keep making content like this – thank you!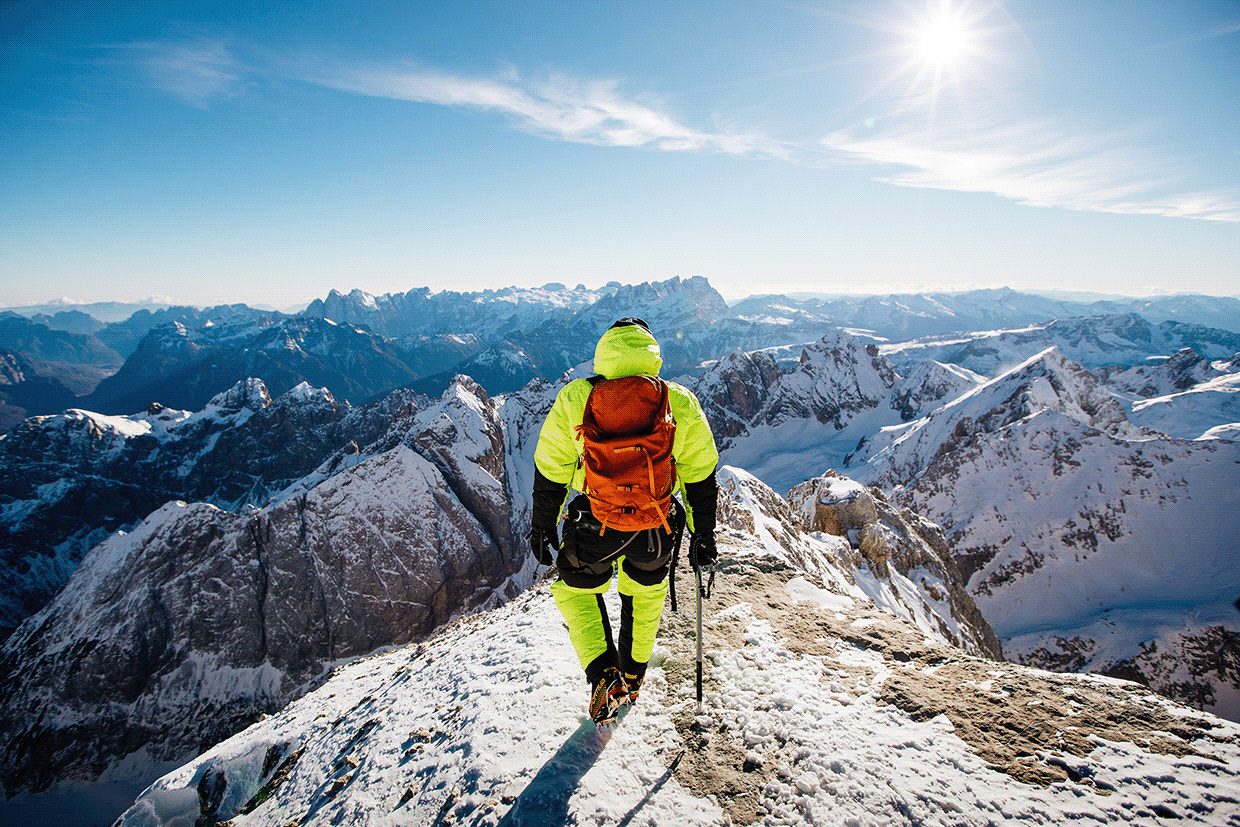 Right now, there's more inspiration for vegan adventures than ever
Around the world, there are SO many vegans doing crazy things and making an impact outside. This is all massively helping smash the vegans are weaker mentality and move us away from traditional stereotypes.
There are vegan hiking groups, vegan tour agencies specialising in the outdoors and heaps of brilliant Facebook groups for vegan adventure lovers all sharing inspiration and advice.
People like Kuntal Joisher, the first person to make a 100% vegan summit of Everest, Fiona Oakes, a world-record-breaking vegan ultra–runner and Alex Honnold, a predominately vegan climber, are doing things nobody thought possible, along with millions of others leading the way.
It really is exciting times for this realm of vegan outdoor adventures!
The outdoor community still has a way to go
I'll be honest, whilst you will find plenty more inspiration from vegan outdoor athletes, the rest of the adventure community can be pretty stubborn.
There can be quite a stigma about being vegan – yes, the vegans are weaker mentality and assuming vegan-friendly outdoor gear is of worse quality – which brings out hostility in some outdoorsy folk, particularly online.
We've personally seen heaps of people ask for advice on perfectly reasonable things, like vegan backpacking meals or vegan hiking boots, only to be met with rude and sarcastic responses.
What do you need vegan boots for, you're not meant to eat them…
Jeez, if we had a £ for every time we heard that. Originality doesn't seem to be their strong point either…
Vegan food is going through the roof
Not long ago, the concept of completely vegan camping, backpacking or hiking trips etc. seemed almost impossible but that's no longer the case.
Now you can find specific vegan camping meals, brands dedicated to plant-based dehydrated food, energy gels, great-tasting vegan protein powders, TVP and even cans of vegan sausage and beans…
It's crazy how everything has progressed in a short space of time, massively enabling the vegan outdoor life.
Bring on the vegan campfire fry-ups!
Finding vegan-friendly food in rural areas can still be a nightmare
Yes, it's all well and good if you live in developed parts of Europe or North America, but, if you venture further afield, finding nom can still be tough going (and as adventure lovers, we like to go further afield!).
Spending 4 days cycling with minimal food and drink, not seeing a soul in sight and then FINALLY spotting a small shop to find the only vegan grub available is crackers… it's soul-destroying.
We're spoilt for choice with vegan food resources and guidance
Let's face it, going vegan changes a huge aspect of your diet and you do need to be vigilant about getting the right foods and nutrients, particularly with an outdoorsy lifestyle.
When we first made the switch, it was real hard to find health information, nutritional advice and vegan-friendly recipes.
Now, whether you're planning food for vegan backpacking trips or looking for nutritious vegan hiking food ideas, it's all easily found at the click of a button.
Trying to find vegan outdoor gear is mind-numbingly frustrating
For vegan outdoor fans, the biggest ball ache is trying to confirm whether equipment and clothing are cruelty-free (we spend hours calling and emailing companies trying to figure it out).
Very few major outdoor brands label products as vegan because many don't know or can't actually confirm it. There are loads of complicating factors but the key points are:
Outdoor brand supply chains are now so big and widespread that it's hard to confirm whether ALL materials across ALL sites are 100% vegan-friendly
A vegan certification requires an outside body to check all elements of the supply chain which can be very costly
Products and supply chains change all the time, making certification even harder
This means, for anyone searching for vegan hiking clothes, backpacking gear or anything in between:
It takes a LONG time to confirm whether items are 100% vegan and you're regularly brushed off or even give wrong information (we're often recommended items we know contain animal products…).
Vegan-friendly products can change. If a manufacturer newly confirms a vegan outdoor coat, the new models might be vegan but buying existing stock from outdoor retailers might not be.
There are many more vegan products but brands can't and won't confirm them because of the cost and liability if the product materials were to change.
Explore the environmental and ethical implications of the leather and wool indutries
More and more people are inquiring about vegan clothes and equipment
Recently, many brands we've been speaking with have told us about huge increases in people asking for vegan outdoor clothing.
This is brilliant news because brands only respond to demand and it's hard to convince them to use fewer animal products if it has no backing.
Let's keep the demand coming people!
These vegan outdoor brands clearly label their gear as 100% animal-product free
You still need to be wary of vegan recommendations
Nowadays, brands use many more animal products than just leather and fur. In outdoor equipment, the crafty things you really need to watch out for are glues and dyes (crazy, right!?!?).
Glue and dye are used in most bits of outdoor equipment, meaning things like synthetic insulated jackets, down-free coats, leather-free jackets, leather-free hiking boots etc. might still use animal-based glue or dye (and, it's this aspect brands often struggle to confirm).
We've seen many shops, magazines, websites and blogs recommend leather-free or synthetic products as vegan, however, we know it's unlikely they are.
Opt for reliable sources. All of our guides are checked with brand representatives and resources from the likes of PETA or The Vegan Society will also be as accurate as possible.
For more vegan adventure content and inspiration, be sure to sign up for our mailing list!
Slowly, the outdoor industry is changing… for the better
We wrote a whole guide to vegan-friendly outdoor clothing brands who clearly label products as cruelty-free. It wouldn't have been possible to write that article a few years ago.
On top of that, now you've got completely cruelty-free vegan outdoor brands, like Save the Duck, and retailers like Alpine Trek, REI and Backcountry who have search functions which make looking for vegan outdoor clothes SO much easier!
But the progress doesn't make sense…
We've never worked in product design but for the life of us, there is no consistency with the progress. Vegan hiking boots can be very hard to certify because of glue and dye but it's widely certified in things like climbing shoes and trail runners…
There are lots of vegan alternatives to down but finding 100% vegan insulated jackets and sleeping bags is still tricky.
And, we've managed to get someone on top of Everest without harming an animal but it's still a nightmare to find warm vegan hiking socks and decent vegan alternatives to merino wool… how is this possible!?!?
I've got to sing praises to the quality and costs though
Back when vegan adventure gear really was niche, you had to pay a big price for the few options that were available. And, quite often they sucked.
Nowadays, you can find kick-ass vegan options for pretty much any bit of outdoor equipment you need AND it doesn't cost the earth. Many meaty hikers opt for vegan outdoor shoes and you'll find synthetic insulated jackets and sleeping bags are now better than down for lots of uses too.
The same goes for food. I remember the first vegan dehydrated meal I tried… and I'd really rather forget it. Nowadays, all the grub and nutrition you need for an action-packed lifestyle is actually pretty awesome.
The environmental impact of vegan gear is still questionable
Whilst there's no denying the environmental benefits of a vegan diet, there's a hung jury on vegan clothes.
The vast majority of vegan alternatives for outdoor products are synthetic instead of organic animal materials. Neither are great for the environment.
Take, for example, a pair of leather hiking boots and a pair of synthetic hiking boots…
The synthetic shoe is made from plastic-based materials, created from petrol. Typically the shoes won't last as long, are harder to recycle AND contribute to microplastic issues.
On the other side, the cattle farming required for leather shoes causes animal suffering, uses huge quantities of water, fuels habitat destruction, creates massive amounts of methane and the leather dye often pollutes water sources.
The most sustainable option is to cut down on gear and buy second-hand, but, would it be better to buy new vegan-friendly products OR animal-based products which you might find in a charity shop/second-hand online?
Thankfully, recycled materials are becoming more and more common
We've been super happy to see a big rise in recycled materials used for outdoor gear, the perfect solution to the environmental impact of synthetics.
Admittedly, vegan trainers and footwear haven't made too many waves but regular outdoor clothing and insulated items clearly have.
Gear like Marmot's vegan insulated jacket (UK / US) which uses 75% recycled materials and Big Agnes' vegan sleeping bags (UK / US) which use 100% recycled materials are amazing products and just the tip of the eco-iceberg.
It's always felt good leading a vegan lifestyle
Even with all the hassle of finding vegan products and the limited selection of food and equipment, there's never been a moment when being vegan didn't seem worth it. And, we realise this most outside
The warm feeling you get walking through beautiful landscapes and knowing your diet does a huge amount to protect them.
The same goes for hiking past grazing animals (which, in our temporary home of the Yorkshire Dales is impossible to avoid) and knowing that your food and clothes won't cause them to suffer.
It's a constant motivation to keep spreading the vegan message!
The future looks bright!
As we said before, outdoor brands listen to demand so here are some figures:
The vegan population has grown by more than 400% in the UK and North America over the past few years
It's estimated the vegan food market will be worth more than $25 BILLION by 2025
As a whole, veganism is now one of the most profitable industries in the world
It doesn't take an economic forecaster to realise things are just going to get better and better. Vegan outdoor products will keep improving and diversifying, social stigmas will fade and gear will become more eco-friendly.
Ultimately, fewer animals will suffer, the environment will benefit and the future of adventure will become more ethical.
It's something we're both excited and proud to be a part of!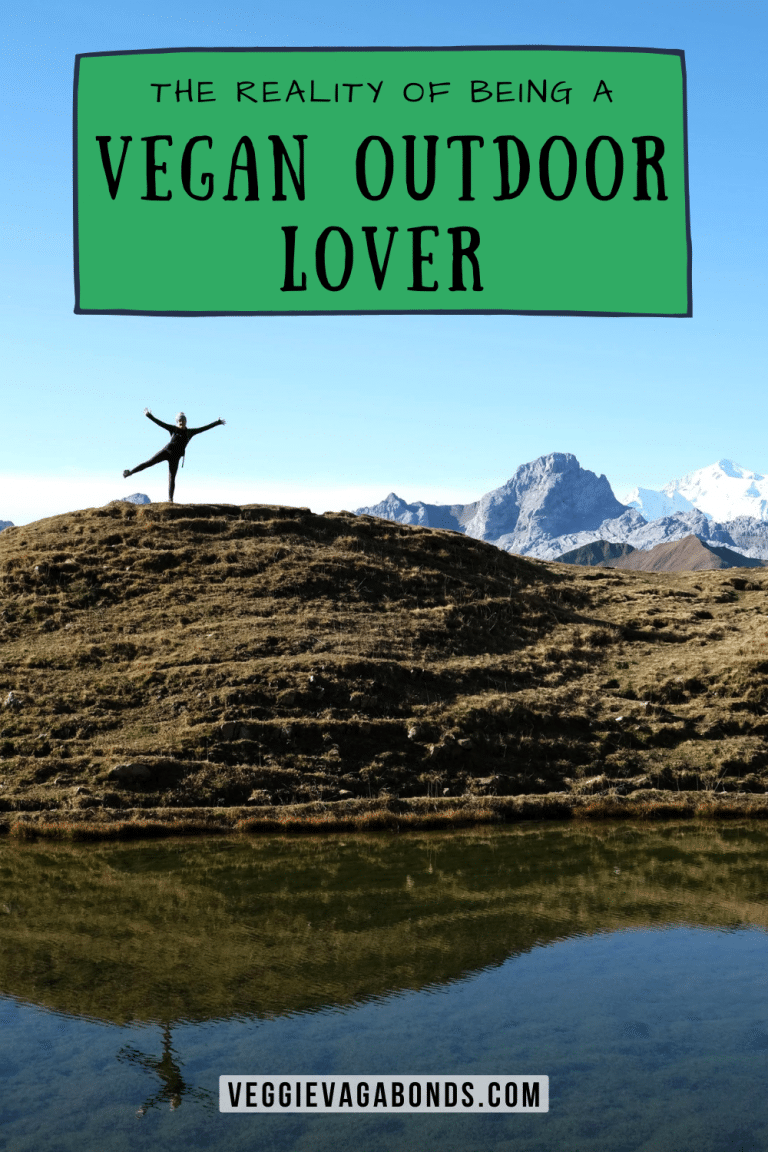 The Reality of Being a Vegan Outdoor Lover
A plant-based diet and lifestyle go hand in hand with the outdoors so we're damn glad the vegan outdoor industry is slowly starting to bloom. Sure, there's a long way to go and it can be frustrating at times but it's definitely going in the right direction.
If you're already a vegan outdoor lover or you're wanting to move in that direction, feel free to reach out for tips, advice or just to say hello!