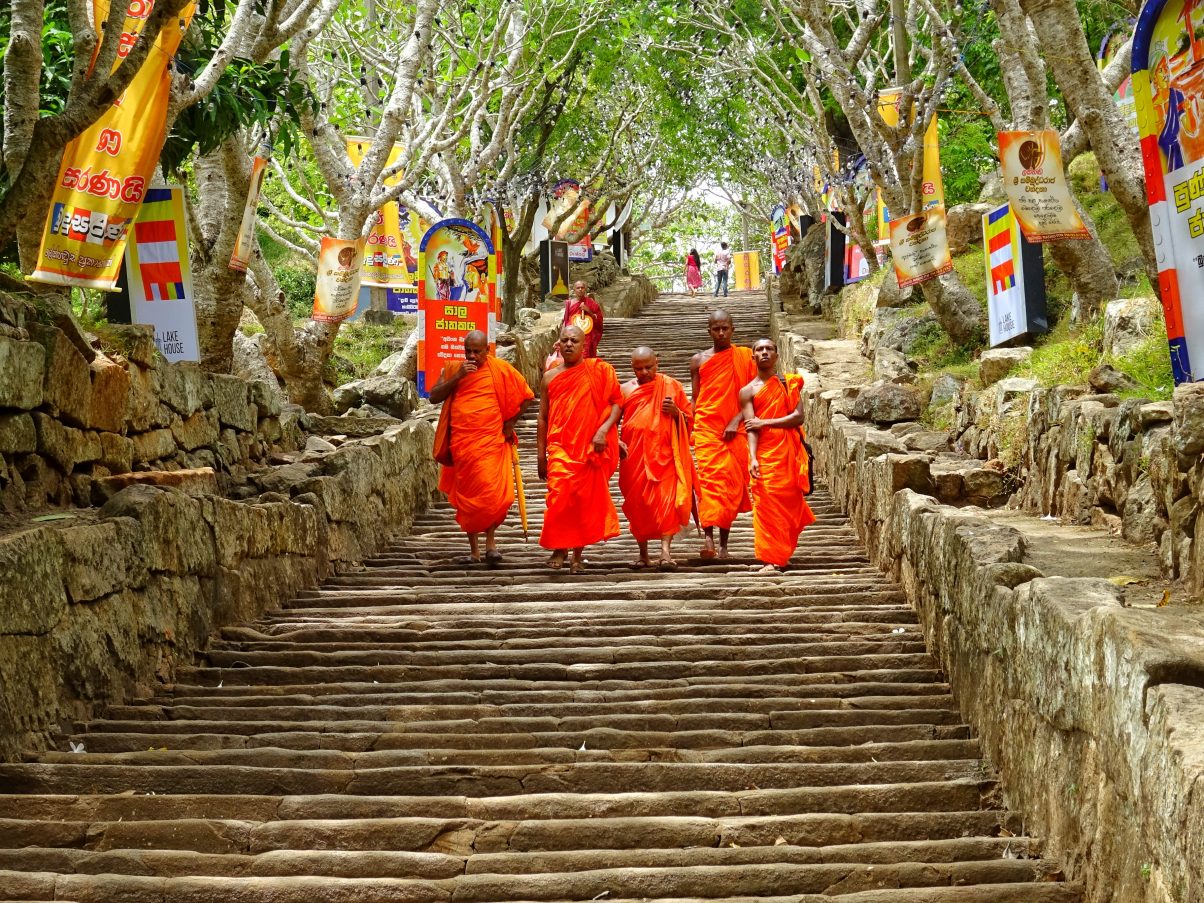 Sri Lanka is a seriously incredible country – here's why you should think about visiting
Visiting Sri Lanka is a bombardment of delights for you senses. Taste all the curries you can muster, see the spectacular wildlife, meet the locals, take in the smells of tea as you travel through the highlands, hear the prayers at evening puja and experience the sensation of climbing Sri Pada with pilgrims. 
For a small island Sri Lanka is steeped in history and culture, absolutely ripe for exploring. Home to many different religions means there's festivals and celebrations happening all over the country. Whether you want to unwind on the sleepy shores in the south or discover the lesser travelled North you'll be surprised how much there is to explore in this tropical land.
Take a walk on the wild side
Sri Lanka is home to some incredible wildlife; from mammals to reptiles, exotic birds and beautiful sea creatures, exciting predators and poisonous insects – this island has it all. With over 5,800 elephants roaming it gives you the chance to easily see these animals ethically in their natural environment. It's also home to the largest concentration of leopards in the world which you can see on safari in Yala amongst other places. 
Depending on how you look at it you may be lucky (or unlucky?) enough to spot a snake! Post rainfall is the best time as they come out of the guttering and are more likely to be visible. Just don't get too close, many are very poisonous! 
Whether you like fur, feathers or scales there's a whole bunch of creatures to spot across Sri Lanka.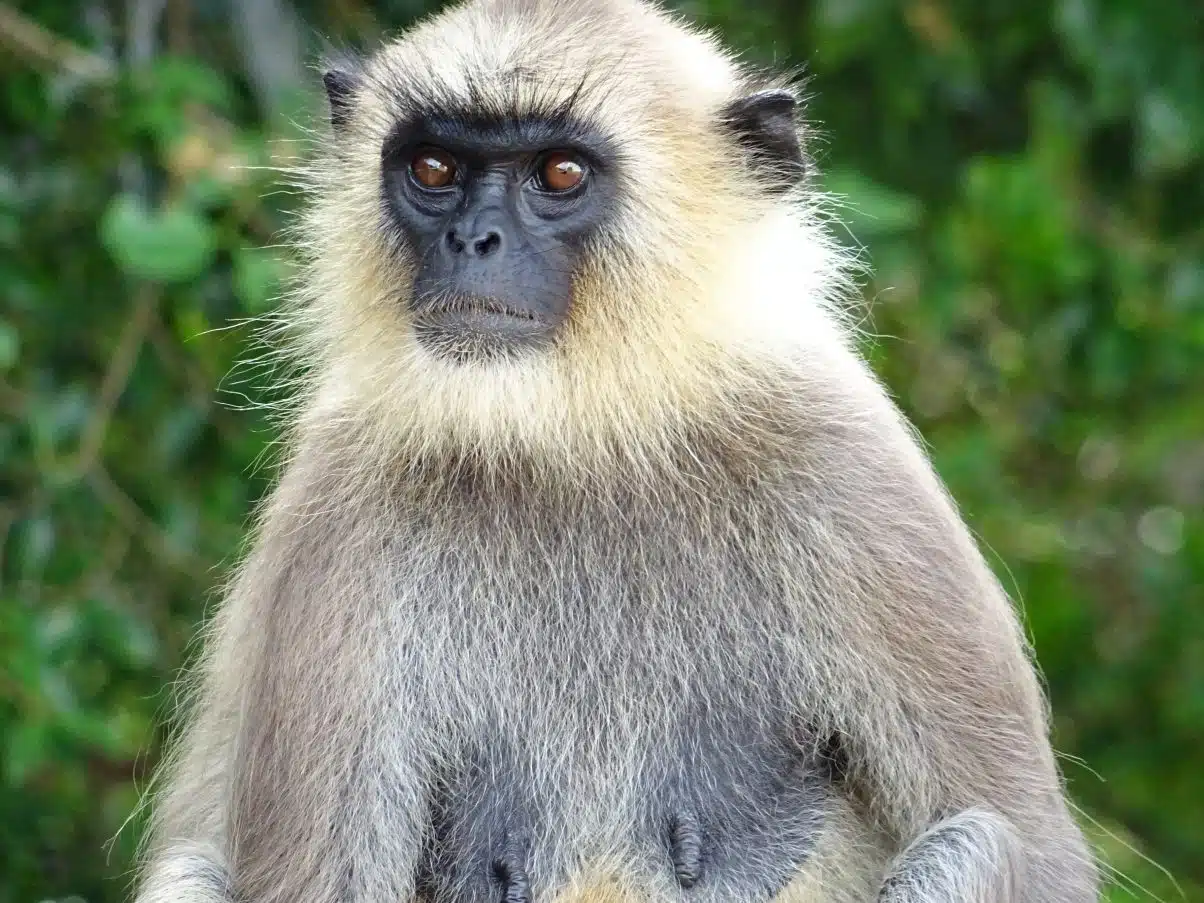 Curry, glorious curry
Honestly the curry alone should be reason enough to visit Sri Lanka. From spicy to creamy, rich and fresh you'll never be served the same dish twice. All over the country you can find differing variations and specialities like aubergine curries on the East coast and pumpkin ones in the north, all served with a mountain of rice and generous helpings of coconut sambol.
We've long been curry lovers but visiting Sri Lanka opened up a whole new world of flavours and ingredients. If you thought having curry three times a day was too much, just wait till you arrive. It's so tasty you'll be jumping on it every moment you can. And, these dishes are delicious and flavoursome rather than heavy and oily as curry has often been stereotyped. 
Sri Lanka is actually an awesome country for vegans with vegan curry galore! Find out more in our guide to vegan travel in Sri Lanka
Trains rides
You may have heard about the beautiful train rides in Sri Lanka, if you haven't then prepare for a treat. Home to some of the most glorious scenery in the world it's a good things these trains don't travel fast. Through tea plantations, dense jungle and shore fronts the train journeys allow you to just sit back, soak up the views and normally hang your head out the door!
Most famously the Ella to Kandy train ride meanders through vast hills full of tea plantations – it really is an unrivalled experience. Another lesser travelled but just as beautiful route is from Columbo to Jaffna on the Yal Devi (Queen of Jaffna) which only recently reopened after being shut since 1990.
Thought about visiting the Cultural Triangle?
So much tea
If you visit Sri Lanka you're bound to drink copious cups of tea. Whenever you finish your meal sure enough a cup of tea will shortly follow. Waiting for a bus? Have a cup of tea. It's hot out, have a cup of tea. It's cold out, have a cup of tea. You get the picture.
With so much tea being served there's a whole lot of land dedicated for plantations which make for fascinating places to see and explore.
In the central regions you can find an abundance of tea plantations and most allow you to hike through admiring the vast expanse of greenery. Whilst doing so you're sure to come across some tea pickers who pick all the tea leaves by hand.
These stunning landscapes are a popular photography spot but if you do want to photograph the tea pickers just remember to be considerate and ask before taking a snap.
Tropical beaches
Sri Lanka hosts some mindblowing beaches and as an island there are endless possibilities to explore. From the famous beaches in the south, colourful and vibrant seafronts in the east and the marine life filled waters in the North – you're spoiled for choice.
In Unawatuna you can amble along stretches of sand and climb to the Japanese Peace Pagoda for spectacular sunset views along the coastline. For the chance to swim with turtles head to Hikkaduwa where you can swim alongside these magnificent creatures right on the shoreline.
If you want to delve a little deeper head to the beaches of Trincomalee where you can snorkel and scuba dive surrounded by live coral and huge groups of black tip reef sharks. Or if you just fancy kicking back with a coconut the beaches of the East coast are anticipating your arrival.
Find the hidden beach in Mirissa!
Spirituality & pilgrimages 
Sri Lanka is a very spiritual country with Buddhists, Christians, Hindus and Muslims all living alongside one and other. This means you're never far from cultural celebrations, religious pilgrimages or traditional festivals which take place all over. To witness this first hand is a very grounding and breath-taking experience, something you won't want to miss.
We were lucky enough to be part of a pilgrimage in Kataragama and join the evening Puja in Jaffna but the highlight has to be climbing Sri Pada, also known as Adam's Peak. Starting not long after midnight you ascend the 5,500 steps through the jungle, passing temples and stupas as you summit.
The climb is done alongside Sri Lankan pilgrims from all walks of life, young and old, some having climbed the mountain 30+ times, others doing it for their first year. Everyone walks together to witness a holy monument at the top and attempt to reach the summit before dawn.
Once at the peak you can see this holy monument: a sacred footprint revered by Buddhists, Christians, Muslims, Hindus and the Veddas. The crowd then gathers together to watch the sun rise from behind the mountains and begin the decent back down the mountain. The whole experience is very spiritual and something you should definitely do if you have the chance. 
Discover the North
Since the civil war the North has been slightly forgotten by mainstream guidebooks and travellers. Determined to explore for ourselves we went anyway and oh boy are we glad we did!
The North is home to even more delicious curries, a fascinatingly different culture, wild flamingos, abandoned Dutch forts, vibrant temples, an archipelago of islands to explore and some slightly depressed donkeys. It's much less travelled then other parts of the island so tourist infrastructure is yet to be properly established – but that's the beautiful of it. Go now before the first international hotels open and discover unchanged culture and fantastic travel experiences.
Hindu temples
More typically found in the North the colourful and intricate Hindu temples are a sight to behold when you visit Sri Lanka.
The temples themselves are designed to symbolise and express the idea of Hinduism bringing humans and Gods together, with intricate carvings that symbolise stages in life and religion. They are brightly painted with very holy atmospheres, making them a feast for your eyes and a beautiful experience all together.
Spend an afternoon wandering or be present for an evening puja to truly realise the tranquillity of these temples. Just remember to remove your shoes and guys your top also has to go!
Plan the perfect Sri Lanka itinerary to make the most of this incredible island!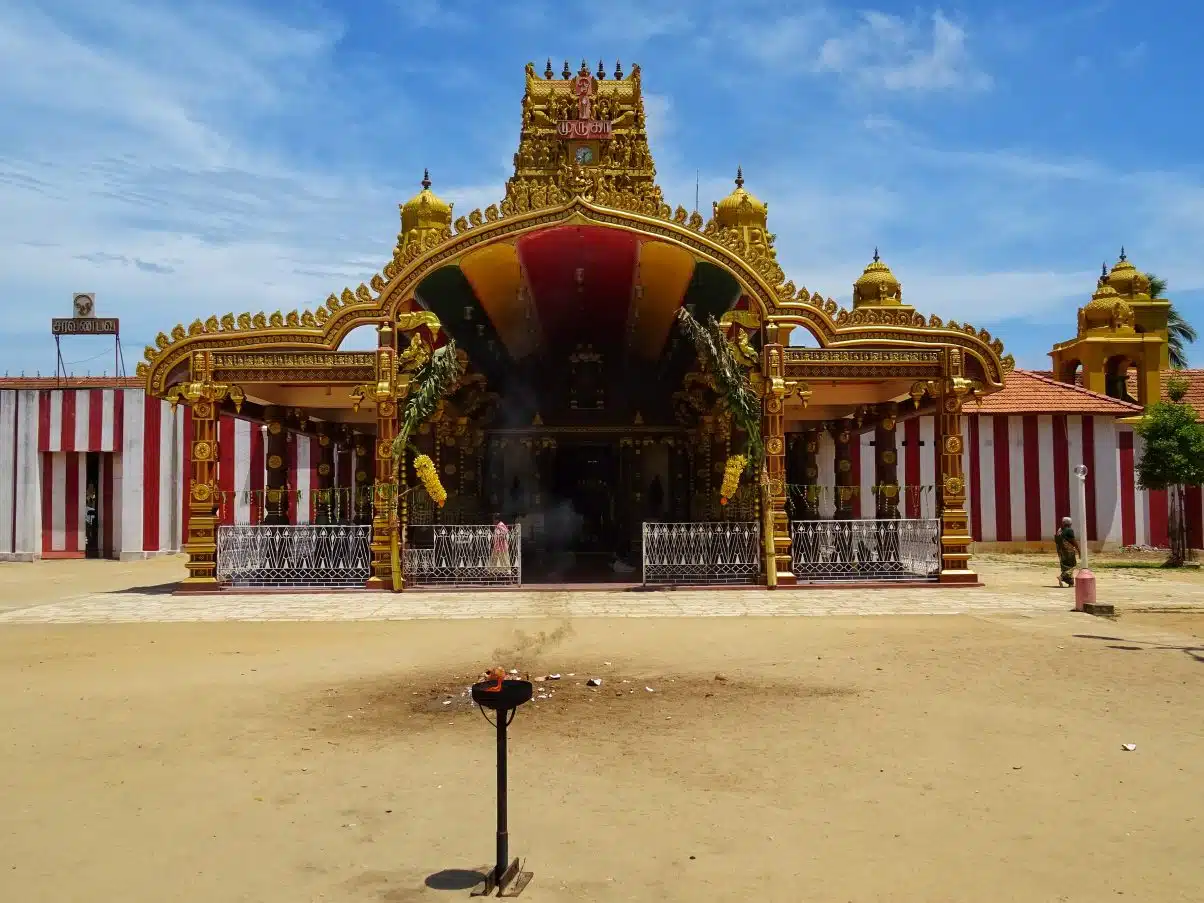 Adventure on the waves
Love the water? Sri Lanka is a hub for water enthusiast who fancy more than just a paddle in the waves. From famous surfing locations and competitions in the South to world class windsurfing schools in the East, adrenaline junkies can always find something to keep them occupied on the coast.
Some of the warmest people in the world 
Visit Sri Lanka and you'll be blown away by the friendliness and hospitality of the locals. Having travelled to many countries I can safely say that Sri Lankans are some of the warmest people you will meet. It can actually make travelling slightly harder, or at least slower. Everywhere you go people will want to stop and chat, ask where you're going, where you're from, with no ulterior motives.
Whether it's just a passing hello, being invited for tea, making a friend or someone going out of their way to help you, the Sri Lankan people really make the country the fantastic experience it is. 
Tropical fruit paradise!
How could we not mention the tropical fruit? Visit Sri Lanka and you'll find the sweetest pineapples, juiciest mangoes and probably fruits you've seen before. Sri Lanka is home to rambutaan, mangosteen, jackfruit, red bananas and wood apple to name just a few.
But wait there's so much more. One of our favourites was the king coconut which believe me lives up to its name. You can easily find these growing yourself, just locate a good stabbing device and you've got yourself a refreshing drink followed by a delicious and nutritious snack!
Buddhist temples
Being a predominantly Buddhist country means there are Buddhist temples dotted all over the island. From the modest and humble to the grand and extravagant you can fill your days exploring the serenity of these sacred structures.
Wander the caves of Dambulla admiring the art work, make the ascent up the stairs of Sigiriya Rock or visit the Temple of the Tooth in Kandy so see Buddha's alleged tooth.
Our favourite though is the jungle temple of Ritigala. Away from the crowds and in the middle of dense jungle, you can explore the temple ruins and visit the monks who live in seclusion amongst the vegetation. 
Ready to go? Here's some useful information
Visa – to visit Sri Lanka you may need a visa, you can find out here. 
Vaccinations – Polio, Tetanus, Hep A and Typhoid required. Heb A, Rabies and Cholera optional. Malaria not present. 
Accommodation – Sri Lanka has a huge range of accommodation options, the widest variety found through Hostel World, Booking.com and Airbnb (£35 off your first booking with this code). If you want to see what other travellers think TripAdvisor is a good source.  
Guidebooks – Can be very useful, especially if you won't have internet. Lonely Planet and Rough Guides are the two most popular options.
Keep exploring…
The Wonders of Spending Time in Nature
Why We Decided to Stop Flying and Why YOU Should Think About it Too
Hiking 101: The Complete Guide to Hiking for Beginners
A First Timer's Guide to Bouldering in Fontainebleau
Cycling the Via Rhona: A Guide to Eurovelo 17
Get our latest articles, adventures and insider news by signing up below - you'll also receive our Ethical Adventure Planning Guide!