9 Incredible Reasons to Be Vegan!
Switch to a vegan diet and become enlightened… OK, maybe not straight away but it's a start! Going vegan will have nothing but an incredibly positive impact on your life, the world and all that we share it with. Take a read this post and realise that there's no decision to be made, you should be vegan already!
Reason to be vegan #1 – for the animals
"Oh but they're raised to be eaten so it's okay". Bollocks. The logic in thinking it's okay to own a life, abuse it, then consume it is so wrong. Would you think the same of someone who did that with cats or dogs? The meat and dairy industry feed the general public an image of happy animals in fields but the reality couldn't be further from the truth. These animals are subjected to horrific conditions and abuse only to receive a savage death when they're mere infants. These are living animals, they are intelligent, live in communities and feel emotion and pain. Over 60 billion animals are slaughtered every year for food. 60 Billion. That's over 50x the population of china each year. Why is it okay to cause all this suffering just to fill our bellies?
And, as Free From Harm says 'There is no such thing as a "fair life" on a dairy farm'. Many animals still suffer through a vegetarian diet, follow a vegan diet and end the cruelty.
Reason to be vegan #2 – the environmental benefits
If you want to live a greener lifestyle then the simplest and most significant step you can take is by going vegan. The meat industry is one of the biggest causes of climate change, with a typical pig factory generating the same amount of raw waste as a city of 12,000 people!


In America alone 260 million acres of forest have been cleared for land used to produce food… for livestock


This isn't even including land used to rear the animals, just the land used to produce food for the animals that are eaten. The Environmental Protection Agency states that raising animals for food is the 'number 1 source of water pollution'. A shocking 51% of global greenhouse gases are attributed to the raising of livestock which isn't surprising when it takes 75kg of C2O emissions and 441 gallons of water to produce 1 pound of hamburger meat!
Reason to be vegan #3 – because of world hunger
On Earth, we have enough food to feed 10 billion people and there are only 7 billion people in the world. So why are there still people dying of starvation on daily basis you ask? This is because so much food is fed to animals to be reared for human consumption. The quantity of food used to feed livestock is actually more than the meat produced at the end. The average cow when slaughtered is 18-24 months old and the amount of food needed to raise the animal is far more than the cow could ever produce.
More than 80% of grain and 95% of oats grown on this planet is fed to livestock, that's enough to feed 800 million people.
When every year more than 2.5 million children die of starvation it must make you think 'something's wrong here?'. To make matters even worse, in developing countries 82% of local people have no food but live in areas used to rear livestock which is shipped abroad for first world consumption. Isn't sheer compassion for other humans a good enough reason to be vegan?
Reason to be vegan #4 – for your health
If going vegan for the planet, humans and animals wasn't enough, then do it for yourself and your own health. Meat eaters are twice as likely to get heart disease and cancer compared to those who have a vegan diet. Our health is invaluable and any steps that can be taken to increase our quality of life should be paramount. Heart disease and type 2 diabetes are the most common chronic diseases in the western world and they are completely human-made. There's no need to have a short unhealthy lifespan because of a poor diet.
It's widely acknowledged by health organisations that animal products are rich in saturated fats and cholesterol. But, fear not because a vegan diet can reverse type 2 diabetes! According to the Academy of Nutrition and Dietetics, vegans have lower rates of; cancer, high blood pressure, high cholesterol, cardiovascular disease, diabetes, strokes and Alzheimer's. Go vegan for a longer, healthier life – 6 to 10 years longer than your average meaty!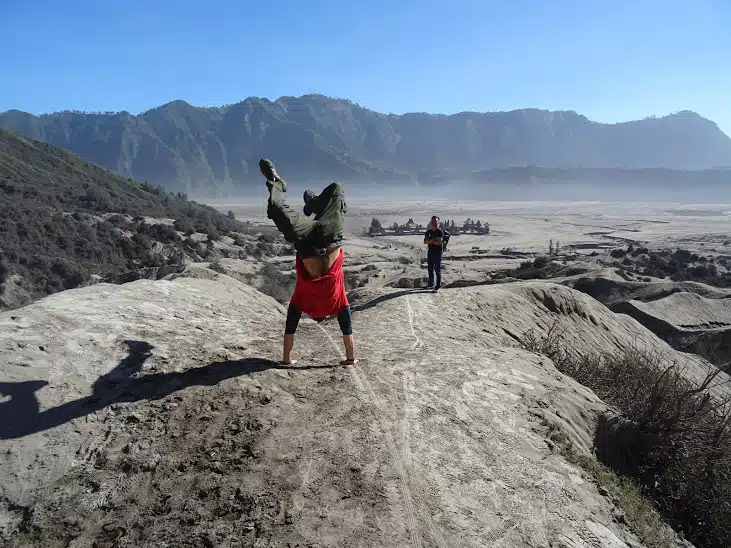 Reason to be vegan #5 – for your Fitness
Do you need any more reasons why a vegan lifestyle will benefit you? Vegans are the only group of people who average a normal and healthy BMI – the more animal products people eat, the higher their BMI. This is because animal products don't contain any carbohydrates and much higher in fat. Fat has more calories and is one of the main culprits behind THE BELLY! Vegan Body Builder, Robert Cheeke says,
No matter what sport you're involved in and no matter the level of performance you're shooting for, you get the best nutrition and plenty of protein from a whole food, plant-based diet
Reason to be vegan #6 – because of bacteria
Not only is your risk of disease increased, animal products can harm your body in many other ways. Meals containing meat, eggs or dairy are commonly contaminated with E. coli, campylobacter, listeria and other dangerous bacteria that live in animals intestinal tracts, flesh and faeces. There are 75 million cases of food poisoning each year, 5,000 of which are fatal. The USDA says that 70% of these cases are caused by contaminated animal flesh. Also the misuse of pharmaceuticals in livestock has resulted in a strain of antibiotic-resistant super-bacteria whose hormones can cause cancer, gynecomastia (enlarged male breasts) and obesity.
Reason to be vegan #7 – to boost your mood!
People who lead a vegan lifestyle have healthier mood-states partly due to the higher levels of antioxidants in plant-based foods.
These antioxidants also mean vegans have less tension, anxiety, depression, anger, hostility and fatigue compared to people who consume animal products.
Cutting the meat means you cut out all the stress hormones in them and replacing them with carbohydrate-rich foods which help regulate serotonin levels in the brain equates for a happier life.
Reason to be vegan #8 – to save money!
You will save all of the monies! A vegan diet can save you so much money in the short and long term. A diet based on grains, pulses, nuts, seeds, fruits and veggies is cheaper and all of these can be bought in bulk and stored to last. As well as this leading a vegan lifestyle can prevent and reverse your risk of lifestyle diseases so you'll save money on your health in the long run.
Trying to go vegan on a budget?
Reason to be vegan #9 – because it's never been easier
'I don't know how to eat vegan', 'I don't know how to cook vegan food', these arguments are completely void folks! It has never been easier to lead a vegan lifestyle with so many vegan food products available and restaurants offering vegan options. From plant milks to vegan cheese, vegan snacks to vegan ready meals, not to mention the amount of chain restaurants that now offer a vegan menu. So even if you're not an avid cook who likes to make everything from scratch you can pick up a microwave meal, or a pizza from your favourite chain, or a sandwich from your local shop. Veganism has never been more accessible, affordable and attainable than it is today!
9 INCREDIBLE Reasons to Be Vegan!
Keep exploring…
Vegan Energy Balls for the Outdoors
The Adventure Seeker's Guide to Protein Sources for Vegans
Vegan Protein Bars for Adventure Energy?
Vegan Sleeping Bags for Outdoor Adventures
Outdoor fanatic? Vegan adventurer? Nature lover? Sign up for our mailing list and you'll also get the Ethical Adventure Planning Guide!