The best outdoor advice comes from locals – check out these tips for wild camping in Scotland written by a true Scot!
---
It is no secret that the highlands of Scotland are one of the most beautiful places in the world. The grandeur and mystery of the towering mountains and rolling glens are like nowhere else on earth. In fact, the raw beauty of Scotland's nature and isolation found in the Highlands draw people from all around the world, making it the subject of books, films and TV shows.
This fame is perhaps down to how easy it is to find yourself alone in the wild, nothing but nature and your own thoughts. Whether it's Cairngorms National Park, the Outer Hebrides or even challenging yourself to the West Highland Way, wild nature is in absolute abundance and with enough room to explore on your own.
One of the best ways you can embrace this solitude is by wild camping in the open wilderness of the Highlands. If you're visiting for road cycling, mountain biking, hiking or climbing, wild camping can be the easiest and most rewarding option. This is all because wild camping in Scotland is actual legal across most public land, with some small exceptions in certain areas. To fully submerge yourself in the surrounding beauty, make it a wild camping trip and you won't regret it.
To help you plan your own trip, these wild camping tips for the region will help make it an adventure you'll never forget!
Wild Camping Scotland Tips
1. Out of Sight, Out of Mind
Despite the principle of "Right to Roam" in Scotland, meaning the general public has the right to access the majority of land, there are still some guidelines that you must follow to ensure an enjoyable trip. One of the most important is how you choose your wild camping location.
In order to respect the locals and landowners in the area, it's crucial to make sure all your wild camping spots in Scotland are out of sight from any houses and existing campsites. This ensures that everyone can continue to enjoy the beauty of the Highlands without the sight of tents and campervans overtaking the views.
First time camping? You might wanna check out our beginner's guide!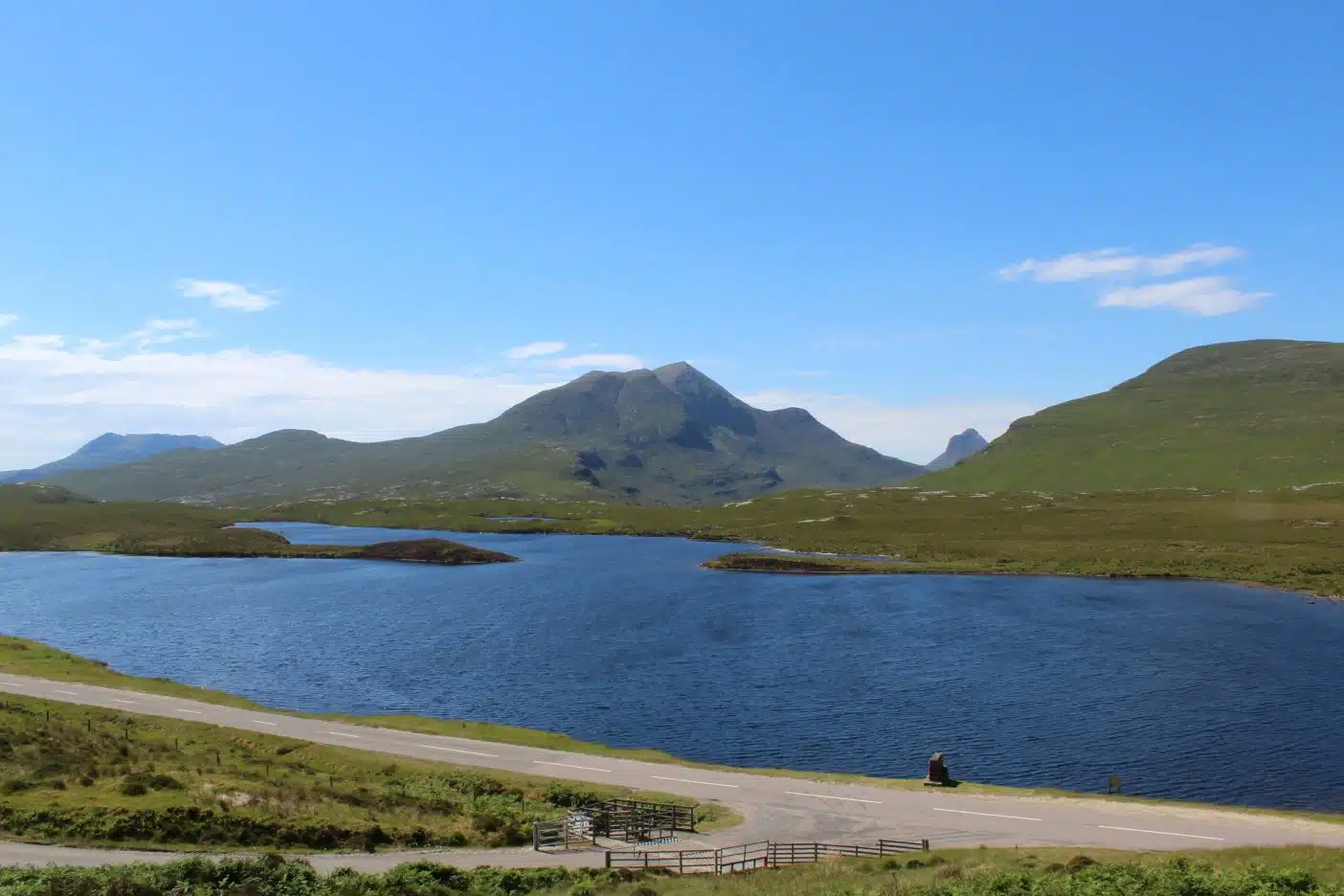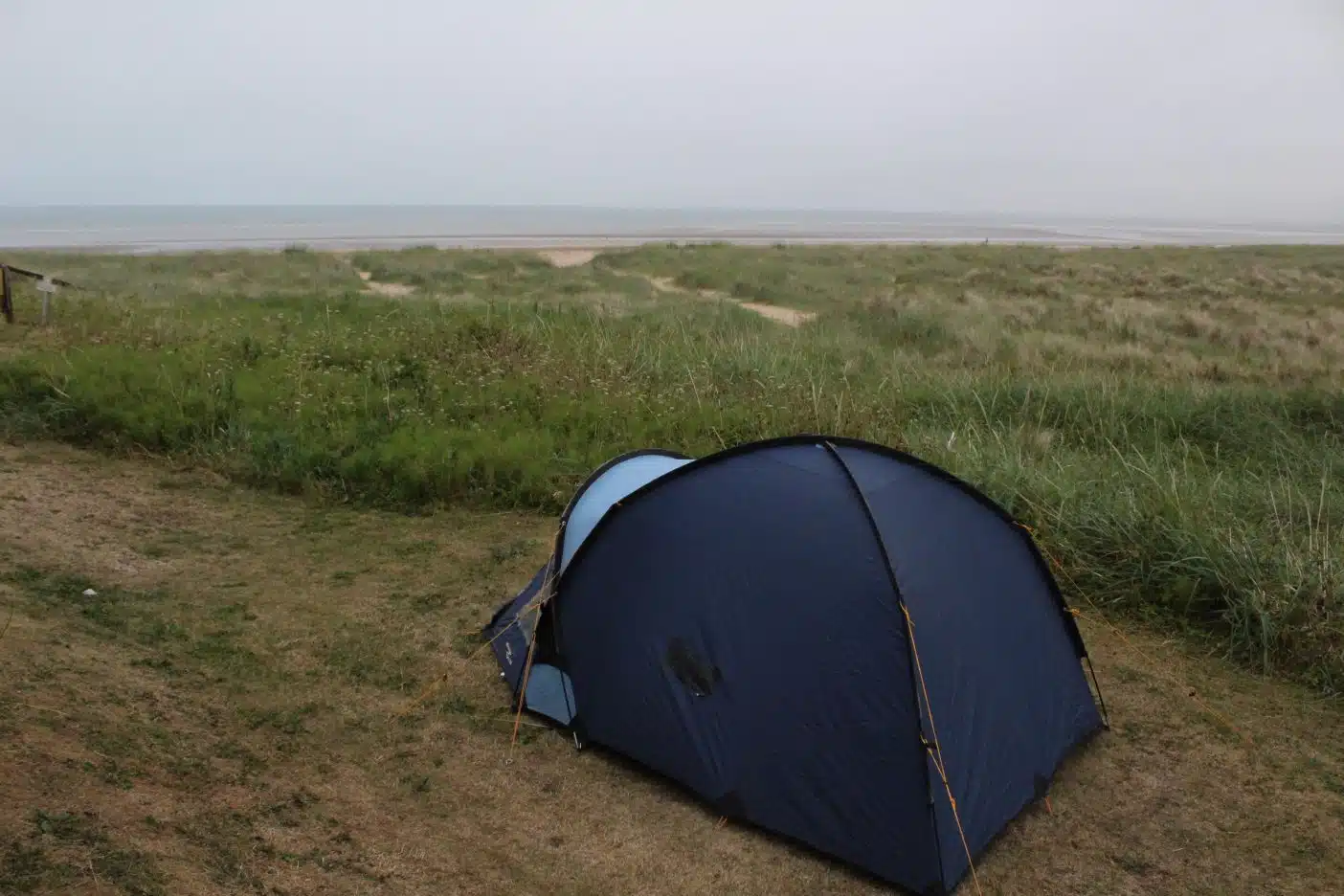 2. The Core Principle of Wild Camping: Leave No Trace
Few things can rival the peace and tranquillity of the Scottish Highlands, probably because of how remote and untouched the land seems to be. Although it is not a large country, the highlands of Scotland have the beautiful ability to transport you from a bustling city centre to a completely untouched glen in less than 2 hours. This mainly comes from the respect and affection that people show to this part of the world on a daily basis.
When you do venture into the free camping sites Scotland offers, it's important to ensure that whatever you take into the wilderness you take back out with you. If you can carry a full packet of food in with you, you can absolutely carry the empty litter back out with you. Leave this incredible land as you found it, with nothing but footprints and memories to tell the story of your visit.
For more sustainable ideas, check out these eco camping tips!
3. Arrive Late and Leave Early
Our favourite way of remaining undetected and ensuring that everyone can enjoy the beauty of the highlands is by arriving at a wild camping spot late at night, preferably just before sunset, and leaving just before the sun rises once again. This way, the chances of you being discovered are greatly reduced. No need to worry about annoyed landowners asking you to move on and ensuring that wild camping can continue to be enjoyed by your fellow adventurers.
A huge part of staying undetected is removing all traces of your visit – remember point No. 2!
For more wild camping inspiration and outdoor resources, be sure to sign up for our mailing list below!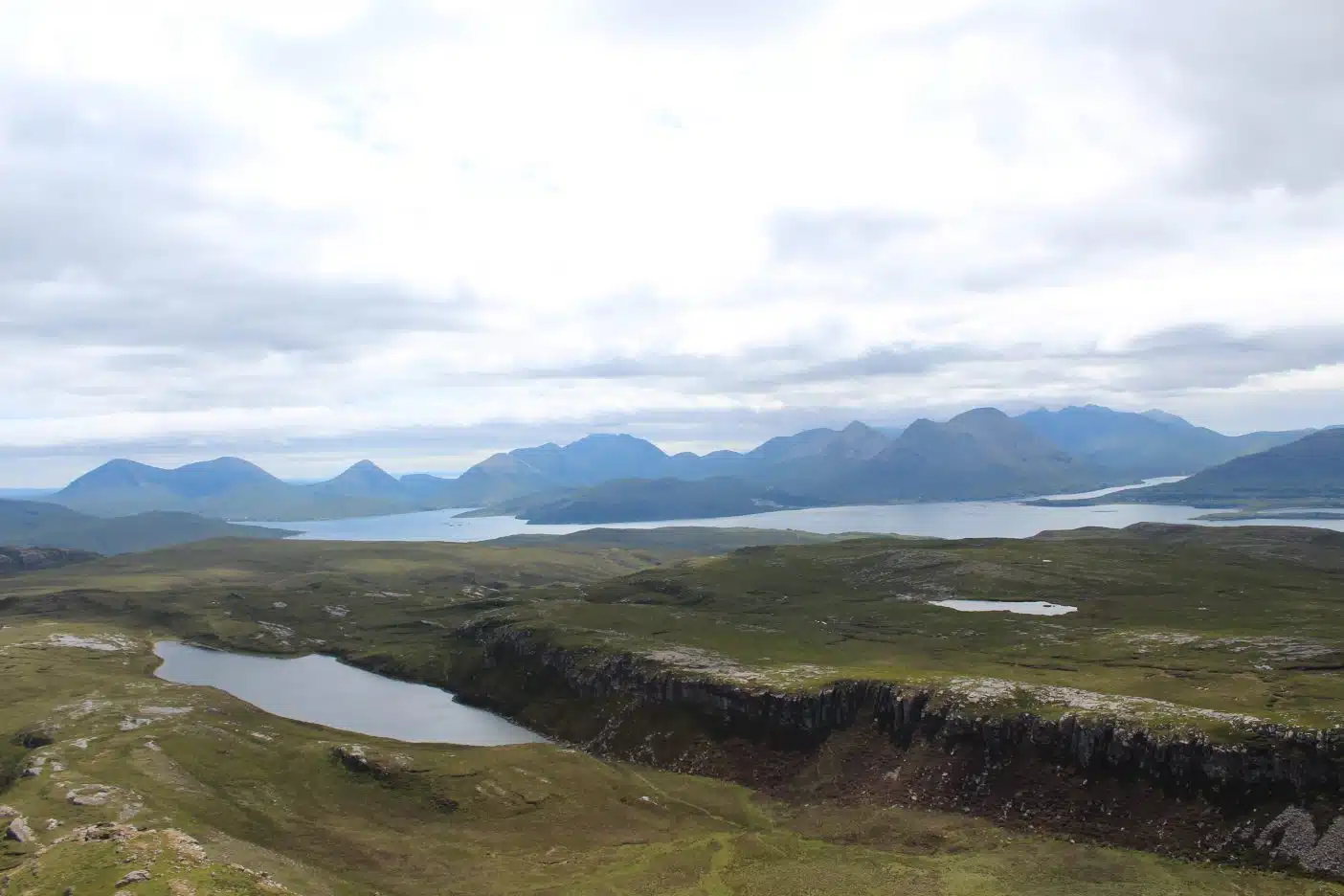 4. Best Steer Clear of Regular Scottish Campsites
One of the main reasons wild camping is becoming more and more difficult is due to the impact that it has on locals, including the businesses they run. It's therefore very important to choose a wild camping location that isn't within sight of any local campsites or caravan parks.
You really are spoiled for choice with wild camping spots in Scotland so there's no need to infringe on someone else's livelihood.
For more local camping tips, take a read of the Scottish Outdoor Access Code
5. Safety First!
Is wild camping in Scotland safe? Most definitely, but, when you're camping wild it's especially important to be cautious as you could be a long way from help. These are some tips to keep in mind:
Do not interfere with animals – they might be small and fury but could pack a mean bite!

Make sure you have a reliable way to navigate, with a backup (GPS and map is good)

Tell someone your rough itinerary

Be careful camping on the beach – tides change!

Be cautious camping next to roads or dangerous environments like cliffs, rivers etc.

Save a phone battery for emergency communications

Make sure you take the right amount of food and drink (camping by a water source is good practice!)

Check the forecast and turn back in event of a storm

Wear adequate clothing and remember temperatures can drop at night, even on warm days

Bring camping gear suited to your conditions – this camping checklist can give you a good foundation and if you're looking for a tent here's our comparison of the most popular 2-man options.
6. Free campsites Don't Need to be Basic
Our favourite thing about camping is the freedom that it provides you, not only with the locations that you can explore but also in terms of the budget required. However, it is a common misconception that wild camping in the Highlands is a dirty or uncomfortable affair. Despite the low cost and remote location, it is still possible to make wild camping a luxurious break from reality!
Whenever we head into the wilderness of Scotland in our car, we like to pack up a few luxuries to make our adventure a little more comfortable than just a tent and a sleeping bag. Thanks to the extra room provided by the car, we are able to pack an air bed for a comfortable night's sleep, a larger tent to allow standing up, a portable fridge to make storing food easier and even a portable shower to allow you to keep clean on your adventures.
7. Get Creative with Your Camping Cooking
A final tip to make your wild camping trip an incredible experience is to get as creative as possible in the kitchen (or tent!). Despite what you may think, camping food does not need to be as bland as rehydrating a prepacked meal, in fact, it can be as delicious as any home-cooked meal. It is especially easy to create delicious meals on the go if you have a vehicle to transport food, however, it is not strictly necessary.
Some simple tips for creating delicious meals on the go are:
Stick to veggie recipes (veg is much lighter and easier to store than meat)

Dried beans and lentils bulk out any recipe (soak them overnight)

Carry small tubs of essential herbs and spices (such as mixed herbs, curry powder, and paprika)

Invest in one good, lightweight pot that will do you for any type of dish
There is no better feeling than finishing off a fantastic day in the hills with a hearty vegan camping meal to fill your stomach – don't settle for anything less!
READ MORE: Scottish hiking inspiration in the Highlands
8. Use Camping Apps for Peace of Mind
If you're not entirely sure where to find camping spots in Scotland, there are a lot of useful resources that can help guide you in your decisions. You'll find a good selection of camping apps, a lot of which are free to use and are pretty much community databases: listing the location, local facilities, and suitability of wild camping spots.
Some of our favourite wild camping apps are:
By using these apps, you are able to read reviews of certain areas, including other users' experiences in these locations, what the facilities are like and how the locals react to campers. They are perfect for anyone who is unsure of the local area and is looking for somewhere to have a stress-free sleep.
9. Some Extra Ideas for Scottish Wild Camping Destinations
Cairngorms National Park

Isle of Skye

Glencoe

Isle of Arran

Loch Lomond & Trossachs National Park

Hiking the West Highland Way

Exploring the NC500
Simple Tips for Wild Camping in Scotland
Wild camping in Scotland is a unique experience that you'll struggle to find anywhere else on earth. With nothing but you, the stars above and the rolling glen before you, it is not hard to see why wild camping is such a popular lifestyle throughout the world. Make your next trip to Scotland one that you will never forget and set out to discover a new meaning to the Great Outdoors.
A Guest Post from Gemma and Campbell from Highlands to Hammocks
Gemma and Campbell are two Scots on the run from a 9-5 lifestyle.
After years of planning, they finally quit their jobs and set out to find their place in this beautiful world.
Currently, in Australia, they're living in a camper van and touring the epic Australian coastlines, which shows just how much they love adventure travel. They love promoting this kind of travel to their fellow wanderlusters on their blog highlands2hammocks.co.uk