It seems that as soon as someone finds out you're a vegan they suddenly become a nutrition mastermind and know everything about your dietary needs.
"But how do you get enough protein?"
"Humans need meat to survive"
"Eating too much fruit and vegetables is bad for you"
Especially when it comes to your B12 intake.
Vitamin B12 is one of the eight essential vitamins your body needs to stay in tip top shape. But why exactly is it so important you ask?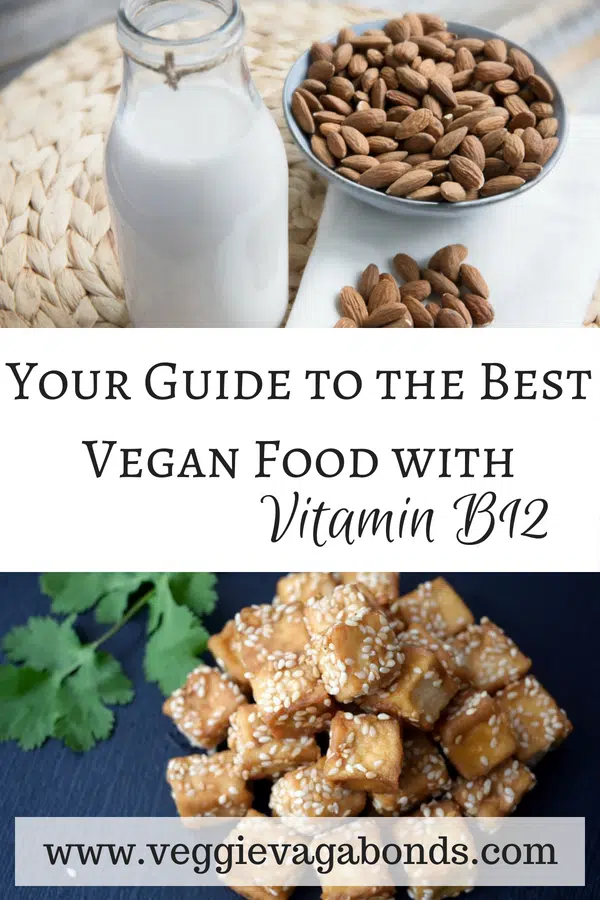 What is B12 and why is it so important?
B12 is important to help our bodies fight fatigue and keep our nerve and blood cells healthy so they can produce DNA. Not getting enough B12 in your diet can cause a deficiency which can then lead on to further health problems such as anaemia.
Energy – B12 aids the production of red blood cells which carry oxygen all around our bodies and give us energy to take on the day ahead.
Digestion – B12 supports healthy digestion and the absorption of vital nutrients.
Stress – B12 also contributes to the normal functioning of the nervous system which can reduce levels of stress and anxiety.
We don't naturally produce B12 so we have to get it from our diet. Plus the less frequently you consume B12 the more you're body will be craving – it's important to take in small amounts regularly as part of a balanced diet.
Naturally Occurring B12
Vitamin B12 once occurred naturally on the surface of root vegetables such as beetroot and potatoes as well as in drinking water. Nowadays with the increase of pesticides and chemicals being used in food production this is no longer the case.
B12 is produced naturally by certain bacteria and also in the colon of humans and other animals. So what is the problem I hear you ask? We produce it in our colon, located downstream from our small intestine, which unfortunately means we are unable to absorb this vital vitamin.
Animals however store vitamin B12 in their liver and muscles then passing it through to their eggs and milk. Humans thus get the vitamin by eating these parts of the animal – gross & cruel yes!
Do not fear as us ethical eaters can get our recommended B12 intake of 10 micrograms from fortified foods and drinks. Plus to make life even better I've compiled a list of the best vegan food with B12 so you don't need to worry anymore!
The Best Vegan Foods with B12
Fortified cereals
It's a popular breakfast choice for people across the globe and why wouldn't it be as it's packed full of B12 goodness. Many cereal brands are fortified with B12 so you can get your daily intake before you've even left your house in the morning. Do read the label though as some brands have more micrograms of B12 per 100 grams than others. Some brands include;
Kellogg's Corn Flakes: contains 2.7 mcg of Vit B12.

Kellogg's All-Bran With Extra Fiber: Contains 24 mcg of Vit B12.

General Mills Multi Grain Cheerios: Contains 21 mcg of Vit B12.

Kellogg's Complete Oat Bran Flakes: Contains 20 mcg of Vit B12.

Kellogg's Low Fat Granola without Raisins: Contains 12 mcg of Vit B12.
A lot of supermarkets also do their own brands of fortified cereals so be sure to take a look when you're doing your weekly shop. Also be sure to check the sugar content as some cereals contain as much sugar as your average dessert.
Fortified Milk
The perfect accompaniment to your B12 rich cereal is fortified milk. Many plant based milks have added B12 which makes getting your recommended intake that much easier. You can add milk to your tea throughout the day or to recipes and before you know it you've got all the B12 you need without even having to try.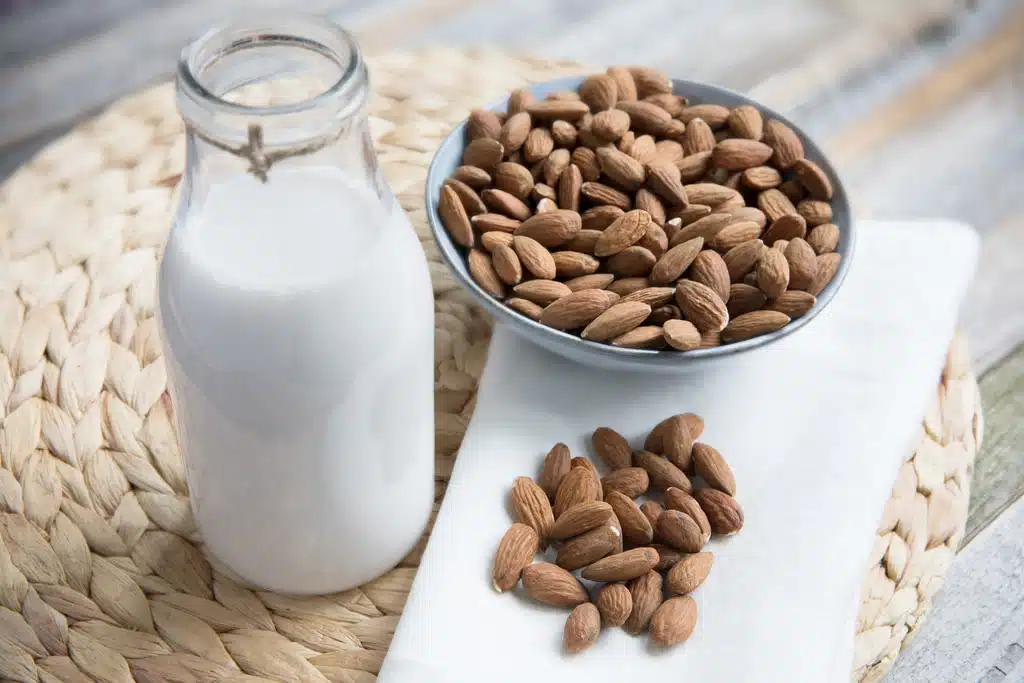 Nutritional Yeast
We bloody love this stuff and could easily get out recommend intake from nutritional yeast alone. With a nutty, cheesy taste that gives dishes a further depth of flavour with use it in everything (we're not kidding!). A lot of people use it in sauces and recipes but the folks at Mari Gold also suggest putting it on fruit, cereals and salads! The possibilities are endless.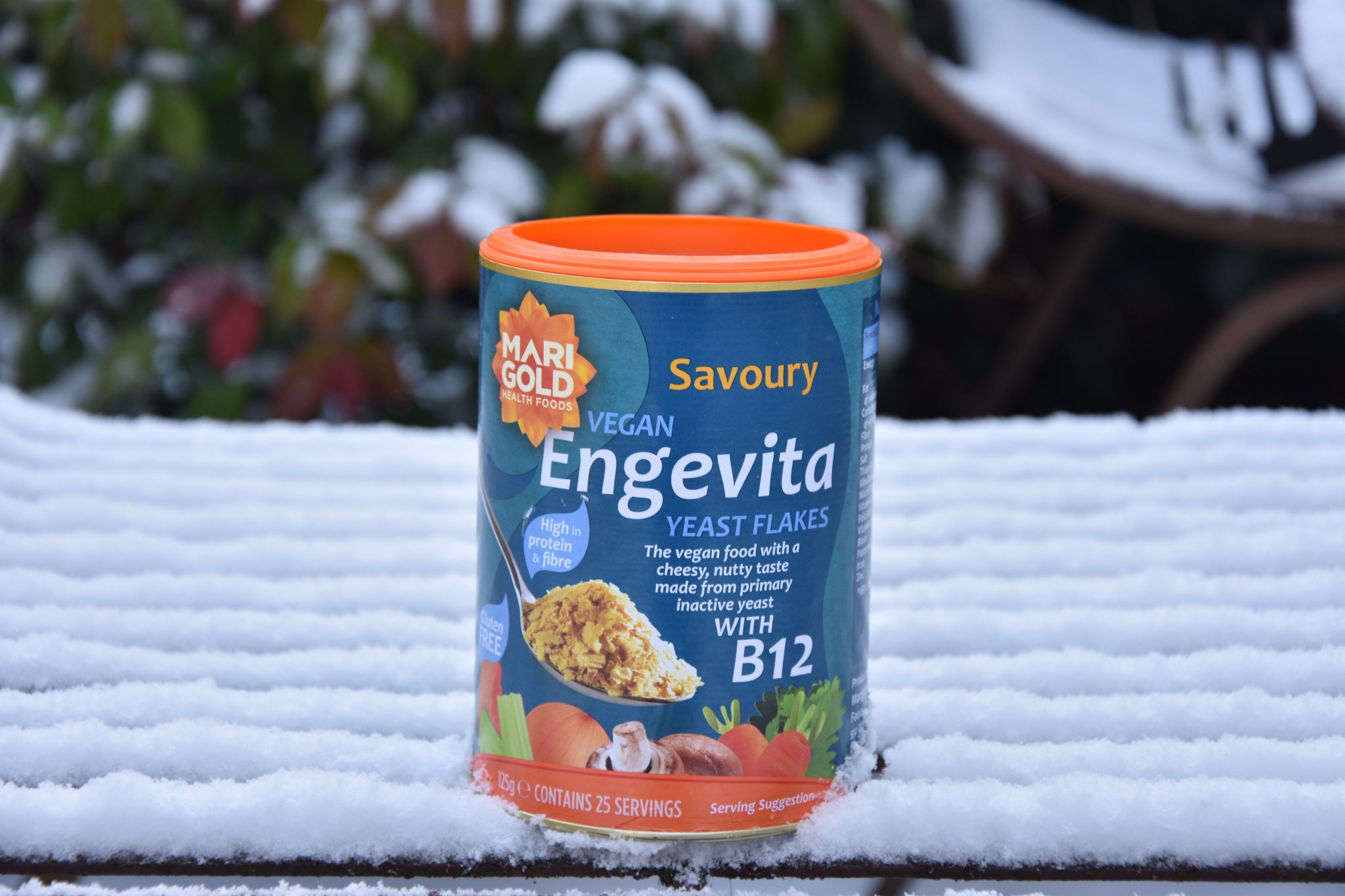 Marmite
Whether you love it or hate it Marmite is a great go to choice if you want to up your B12 intake. Personally I love it and often find myself overloading sauces or smothering toast with the stuff. I have even been known to eat spoonfuls straight from the jar much to J's disgust… Marmite is rich with B12 so tuck in and don't let the haters stop you from doing your thing!
Daiya Vegan Cheese
Cheese has a bit of a reputation of not being all that great for us, right? Well think again as Daiya vegan cheese debunks that reputation as it's fortified with added B12 – yaaay mac and cheese all round! Each serving (1/3 of the package) has 20 percent of the daily recommendation for calcium and vitamin B12 so you can tuck in guilt free.
Sunshine Blueberry Lemonade
This refreshing beverage is infused with blueberries and you guessed it B12. Each can has 50 milligrams of caffeine and 100% of your daily vitamin B12 intake. You can quench your thirst with one of these delicious drinks to give you B12, an caffeine boost and only 60 calories. 
Tofu or Tempeh
Another delicious way to get some B12 in your diet is by gobbling down some tofu or tempeh. Every brand is different so be sure to read the labels to be certain of how much vitamin B12 each has per serving. We cook A LOT of tofu and tempeh at home and  also out of the house so it having B12 is great news! 
Check out our summer rolls recipe if you want to enjoy some B12 infused tofu goodness.
Share me!
So there you have it conscious consumers, some easy and down right delicious ways to get your recommended intake of vitamin B12. We hope you've found this post helpful so you too can ensure you're getting your daily intake. If all else fails there are multi-vitamins on the market that you can take daily, weekly or monthly and you need not worry about the 'malnourished vegan' comments ever again.
Most importantly when someone asks you how is your B12 intake you can respond with "absolutely tip-top thanks!"
Do you know of any more B12 rich vegan food? Let us know in the comments below!
Get our latest articles, adventures and insider news by signing up below - you'll also receive our Ethical Adventure Planning Guide!