Over the years we've done more than our fair share of travelling. We've explored over 30 countries in 5 different continents, sheltered from earthquakes in Costa Rica, helped build a school in Swaziland, swam with sharks in the Indian Ocean and climbed the highest peak of 6 different countries. All of those adventures however seem dwarfed by our latest one: we quit our jobs and sold everything we own to cycle around world!
---
In less than a weeks time we set off for the first part of our overland journey: a plant-powered cycle tour from England to India. Two vegans, two bikes, one tent and a whole lot of recklessness determination. This trip seems like a lifetime in the making as we've always dreamed of exploring India and wanted to take our outdoor adventuring to whole new level.
Besides all of the excitements this experience is bringing it's also, without a doubt, the biggest challenge we've ever undertaken. It has required a whole new realm of planning and preparation and brings with it the daunting feeling of stepping into the unknown.
For those of you who aren't regulars on this blog here's a bit of background. In 2017 we committed to stop flying in a bid to cut down our carbon emissions and help promote sustainable overland travel. This is how the trip was born: we wanted to go to India and cycling seemed like the most sustainable and practical way.
As well as tree-hugging environmentalists we're also vegans (a complete package, ey!) and set out to prove you can take on any challenge and explore any country with a plant-based lifestyle.
So, altogether, we're trying to pioneer sustainable, overland, plant-based travelling, taking on one country at a time and in no particular hurry. We also want to show that a lot of the negative stereotypes clouded around some Asian and Middle Eastern countries are unfounded.
How exactly do you prepare to cycle to India?
However romantic and adventurous cycling from England to India sounds it also means a hell-of-a-lot-of hard work and preparation.
Saving money is probably one of the most crucial parts of planning for any open-ended, round-the-world expedition. Unless of course you have a bunch of nice sponsors (we don't) or a nice fat bank account (we also don't). As we have neither of these things you can be sure we've saved a ton of cash during the year building up to our departure date.
Unfortunately we haven't done that either.
England is an expensive country to live in, we like tasty vegan food (and wine) and also really like to have a good time. On top of this 6 months ago we completed the UK Three Peaks Challenge by Bike. Whilst we managed to raise over £2,000 for charity by doing this it also cost us nearly the same for gear, preparations and trip costs.
Altogether this results in our bank account to be found majorly lacking, but I guess that adds to the adventure. Our next articles will likely follow as "How to bin dive throughout Europe"…
Despite the lack of money it was still a liberating feeling to be officially unemployed from mainstream work (we'll still be writing and blogging). For myself (J) I can say good riddance however for Sarah her work will be sorely missed.
Sarah has a life-long passion for mental health and since we've been back in the UK has been working as a mental health recovery worker. This sees her supporting people with mental health issues to reintegrate into society and makes steps in their own personal recovery. It also makes her a friend and role model to many people who are in need – I'm super proud of her. During her time in this role it's grown into a 'big dysfunctional family,' as she puts it, and it's always sad saying goodbye to family.
I, on the other hand, was not sad to see the back of my job. Besides the online and writing gigs I have, I also worked for Deliveroo. This involves picking up food and delivering it to people. Over. And Over. And over again. More often than not in bad weather, definitely not for enough money and always with a big appetite; handing over orders without mouthfuls missing was a constant struggle.
It wasn't all terrible and it's one of the few legal jobs where you can pick and choose exactly when to work which was perfect whilst blogging and writing. I also got to spend all day outside cycling which is how I would choose to spend my time anyway.
On one of my last days I told a customer I would soon be finished with Deliveroo and I'd be mighty glad. She said to me 'now you won't have to spend all day peddling around on your bike'… little does she know!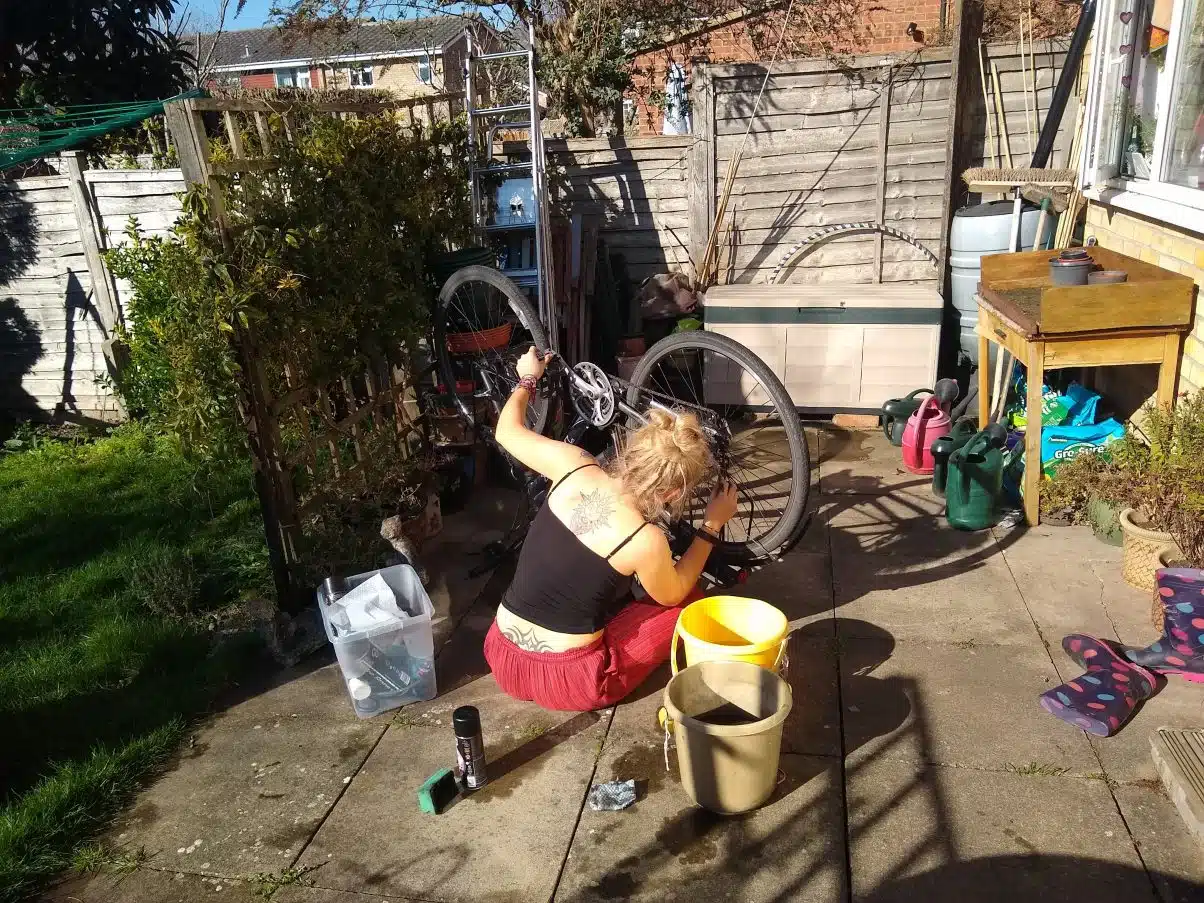 The more we plan the less we want a plan
Our last trip was just shy of 2 years and we've travelled long-term on other occasions before but this one required a lot more preparation. That meant lists. Lots of lists, and planning schedules*.
*this is probably not the most productive approach as we spent more time planning planning than actually planning.
Long story short, with one week to go we've ticked off most of our to-do list but the last month has been chaos. We've been living, sleeping and dreaming (yes, seriously dreaming) preparations. Finally it looks like we're almost set to go. Unfortunately, as with most of our outdoors expeditions, all of these preparations have turned out far more expensive and time consuming than planned.
Insurance is still something we're trying to finalise as it turns out finding a policy that covers cycling, climbing, camping, hiking, gadgets and our bikes without costing the world is not so easy.
As we started planning our route we also realised we don't want a thoroughly planned route. One of the beauties of having no time restraints or commitments is that you can be spontaneous and boy are we good at being spontaneous. We know our cycle route to Dover, we know we're going to follow the coastline in France for a while and we also know we'll be starting a Work Away project in Fontainebleau in late March. The rest will be taken step by step, or peddle by peddle.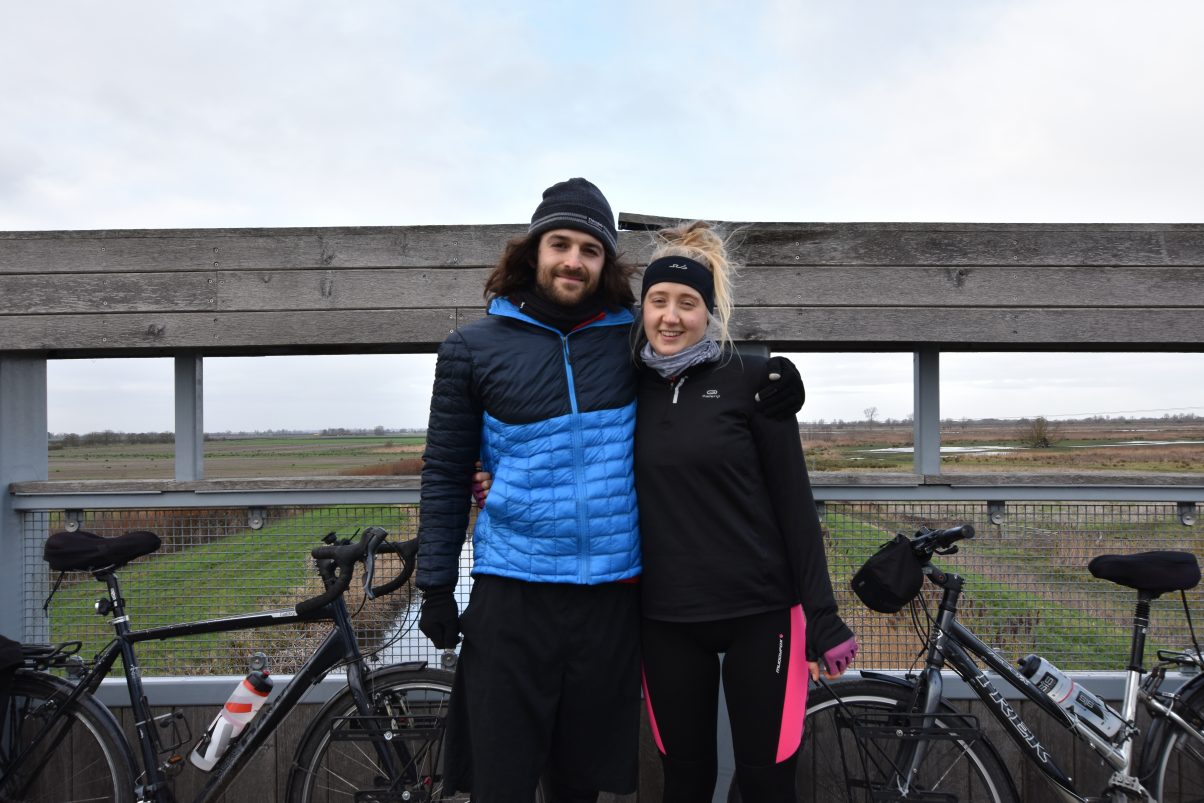 Planning our gear and two new rides
Although we've chosen to be free spirited with our route we haven't done this with our gear. To cycle 6,000+ miles we'll be needing more than old push bikes and lycra pants. Everything has been carefully planned from camera equipment, computers, external hardrives and solar chargers to cooking gear, 4 season camping equipment, survival tools and copious amounts of Sudocrem.
As you can imagine, one of the most important aspects of this trip is having good touring bikes. Unfortunately this is another element which didn't quite work out. Over the years we've cycled our trusty bikes into the ground and although we've maintained them well they hadn't had any professional TLC. We took them to a bike workshop to get a few new parts and were told they would need hundreds of pounds of repairs. Not good news when you're broke.
I'm not going to lie, we did have a bit of a panic. Fortunately whilst scrolling through eBay we found Bikestart who sell great priced refurbished bikes and put proceeds back into The Source Young People's Charity. We found one Surly LHT (£400) and one Ridgeback Voyage (£350) both in beautiful condition and ready to roll. All the folk there were incredibly helpful and packaged and posted the bikes to us problem free – thanks Bob!
We're skint… time to sell everything we own
Obviously it feels amazing to have some swanky new bikes, and to have given money to a deserving charity, but on top of our other new gear and insurance we're royally skint.
Thank fuck for eBay and Gumtree.
We had wanted to sell many of our old things before this trip but now we HAD to sell ALL of our things. I really do mean everything; all our old clothes, old electronics, broken electronics, sports memorabilia, Pokemon cards, a Beatrix Potter 50p, tripods and 10 old bikes which are being shipped to Zambia through a charity + much, much more!
It's actually been a huge surprise how much money you can make from getting rid of the stuff laying around. Together we've made over £1,500 from things which otherwise would have just been collecting dust. This has required a horrific amount of time taking photos of anything of value, listing it on eBay or Gumtree, packaging it and then running back and forth from the post office. But £1,500, hell yeah!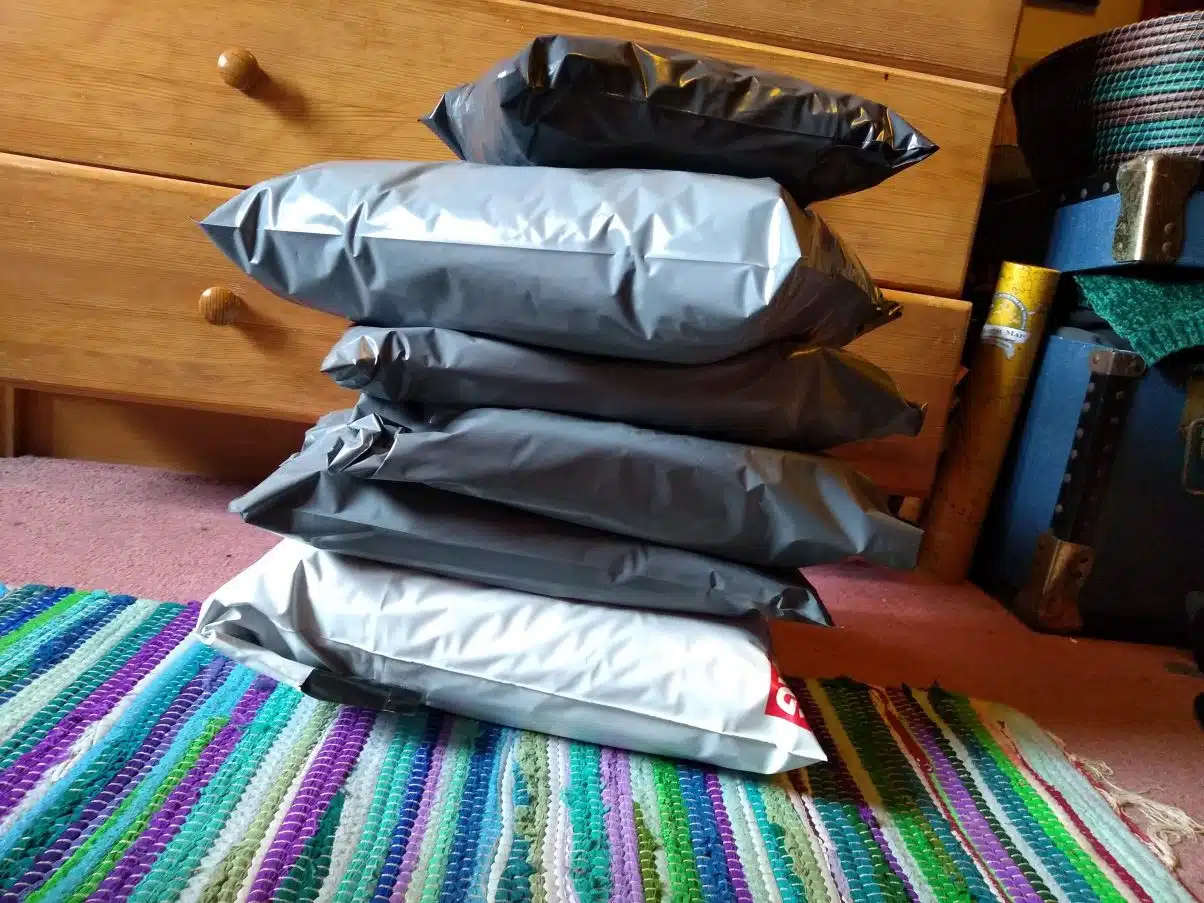 Fuck deadlines
We're no strangers to hard work but for the last few weeks we have truly been in overdrive trying to meet our departure date of March 7th. With the added stresses of having to find new bikes last minute and being skint it's been bloody chaos – not how we wanted to spend our last few weeks with family and friends. It also sucks not having time to put time into Veggie Vagabond or any of our other creative avenues.
Then we realised we only had March 7th as a deadline because WE set it as a deadline. There are no flights to miss or bookings to delay. We have no schedule, just have a tent, two new-ish bicycles and the itchiest feet in the world. Why the hell are we stressing?
So rather than our last memories of England being shite we've decided to leave 4 days later, have everything in order and keep smiles on our faces. This also means we get to have a test run with our new bikes and gear which is definitely a good idea!
With this lesson learned we've agreed to ditch deadlines and embrace the things we love most. Yes, this challenge has been taken on to spread a message and prove a point but also to have an incredible time. That incredible time is starting now.
Our preparations have now taken a slower pace, we've been doing fun things and I've had time to write this article. After we leave on Monday if we want to spend a week taking photos and writing in a beautiful location then we'll do it. If we want to spend months hiking and climbing in the Alps, take a 1,000 mile detour to a waterfall or stay in a town just because they have some awesome vegan food then we'll do it. There's no fun in rushing, especially when it's a 6,000+ mile route. And, as we've said before this whole experience is no longer about getting from A to Z, it's about the journey in between.
So many goodbyes
Whenever you leave for a foreign country or for long-term adventures you're always leaving something behind – but that's part of the beauty. There's a comfort in knowing you have incredible family and friends, who, when you do decide to step on home soil, will embrace you with open arms. Although some may never have the desire to live out of a tent in the wilderness they understand that we do. Everyone gets their buzz in different ways.
The last few weeks have been filled with lots of goodbyes. As we moved our leaving date it's meant we've had final goodbyes twice, resulting in a few too many leaving drinks (NOT GOOD FOR MONEY SAVING!). This has included Persian feasts with family, visiting day-trips from Brussels, all night karaoke sessions and a 100% vegan Linda McCartney leaving party. It's definitely worth going away just for the leaving festivities!
"So how are you going to get back?"
Who said we're coming back?
This is a question we've got a lot since planning the trip and whilst we will return to England at some point, India is definitely not the final destination. Why stop the adventure there? Committing to overland travel means you need to look ahead. For that reason we'll keep cycling until our bucket list is complete (it's a bloody long list). Then we'll probably keep cycling.
Right, I've got some insurance to buy!