You're not likely to find many places filled with as much natural beauty as Sixt-Fer-à-Cheval, France – these are just a few photos to prove it!
---
There are some natural places around the world that will just blow you away. Sixt-Fer-à-Cheval and the surrounding mountains will most definitely do just that – prepare for some real nature lust.
Just over an hour away from the larger towns of Chamonix and Geneva, Sixt-Fer-à-Cheval really is nature's metropolis. If you've ever experienced such easily accessible, raw natural beauty then consider yourself very lucky.
For hikers, nature lovers, campers, wildlife spotters, photographers and anyone else that appreciates Mother Nature's finest, you'll love Sixt-Fer-à-Cheval. Take a look at our photos and you'll see why.
The Natural Beauty of Sixt-Fer-à-Cheval, France in 16 Photos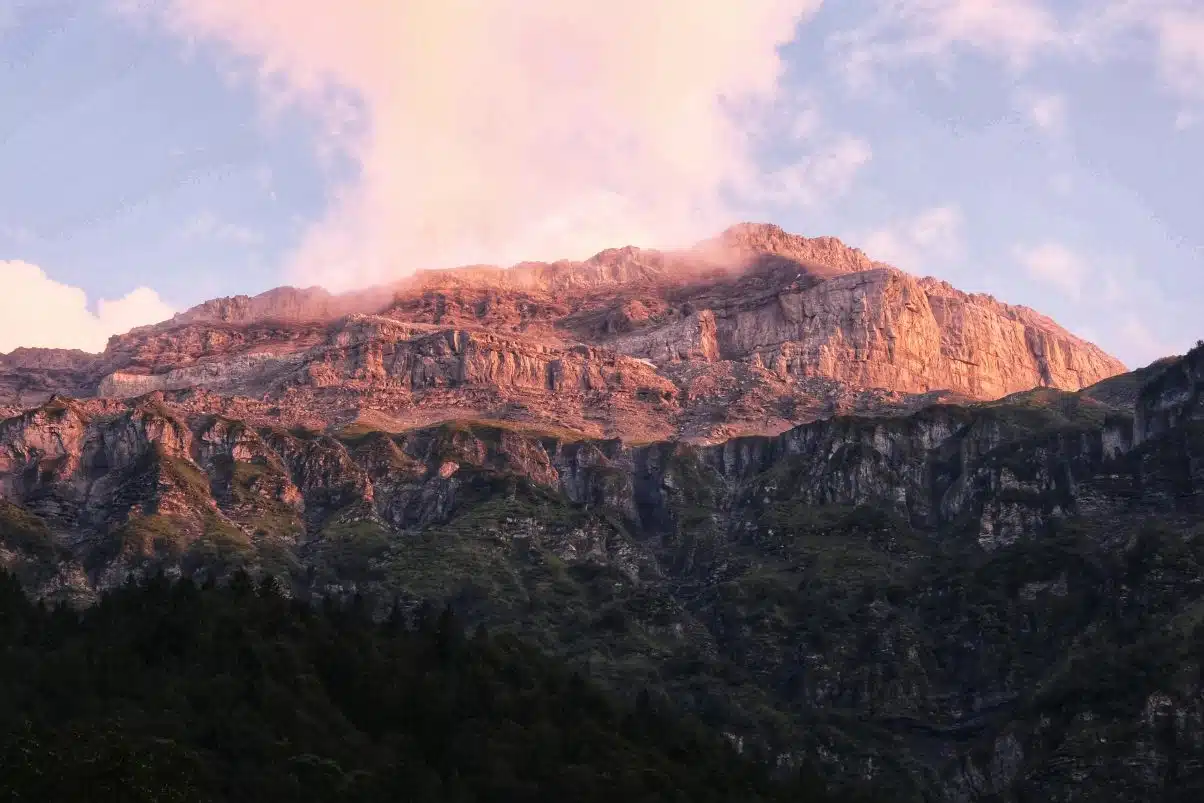 Sixt-Fer-à-Cheval is famed for its mountains, waterfalls and natural wonders
You'll find a colosseum of mountains surrounding the valley floor, vast nature reserves teeming with wildlife and nothing but the beautiful sounds of nature with water running along streams. And, what a place to watch the sun set, dropping below the peaks and igniting rock faces.
There's a beautiful campsite right in its heart – the perfect base for exploring
Camping Pelly, a small family-run campsite, is warm, welcoming and right in the heart of the mountains. You're slap bang in the middle of nature, surrounded by towering peaks, alpine trees and flowing rivers. Close your eyes and listen to the wildlife or star gaze at night.
From here it's only a 5-minute walk to the Cirque du Fer a Cheval, a natural masterpiece!
A circular wall of mountains create the largest alpine cirque in Europe – it's like nothing you've ever seen before. The walls tower more than 2,000m high, with peaks standing higher than 3,000m and at its base you feel completely dwarfed. With nearly 30 waterfalls that gently fall from the mountainside and join Le Gaffre River, the valley base is also a pretty enviable picnic spot.
READ MORE: Hiking Cirque de Gavarnie, Haute Pyrenees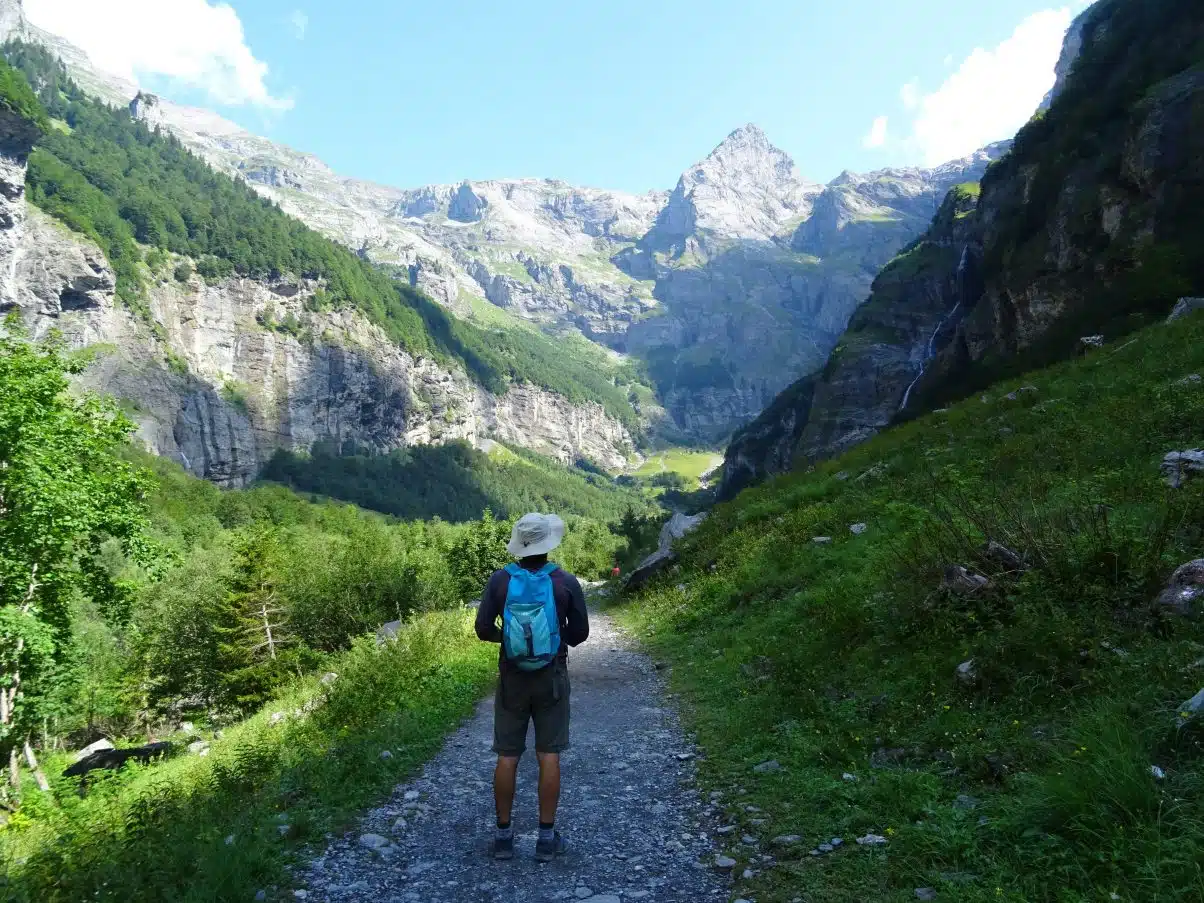 You'll find stunning hiking trails to suit every level
Whether you're a first-time hiker or an experienced mountaineer, you'll find everything you could wish for on the Sixt-Fer-à-Cheval hiking trails. Plan a full day circuit to alpine lakes, short strolls to visit waterfalls or demanding scrambles and technical routes reserved for only the most experienced.
If you're just a nature-lover you'll be in your element too!
Within all the lush surroundings you'll be wandering alongside plenty of local wildlife. Deer, wild boar, marmot, mountain hare, ibex and birds of prey are just some furry friends you can come across but it's the goats and butterflies that are particularly curious of nearby hikers!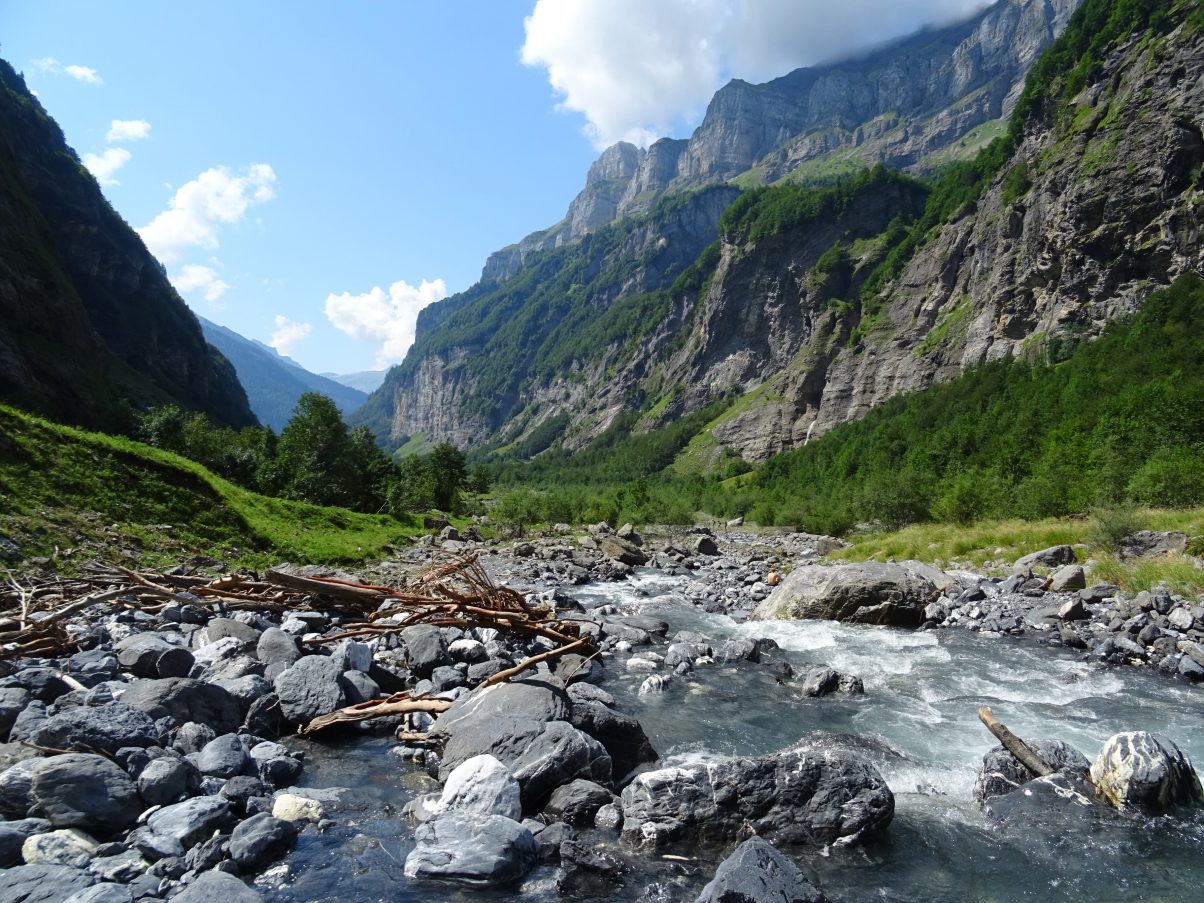 You can follow Le Giffre River right through the heart of the valley
Splitting opposing mountain peaks Le Giffre River meanders through the valley floor. Come in the summer and watch the gentle flow or admire the torrents fed by the melting mountain snow in spring.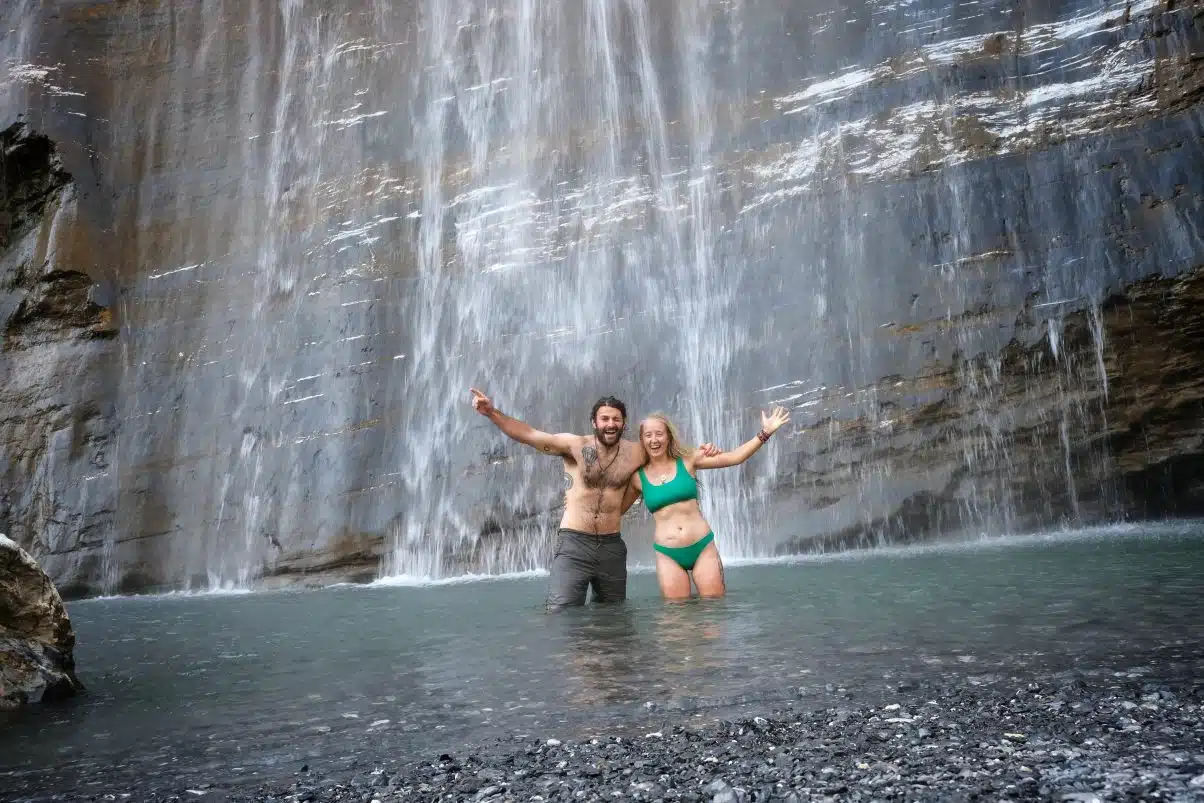 It's a great spot for chasing waterfalls
All this mountain snow and rainfall feeds into some mighty impressive waterfalls. The waters of Cascade de la Gouille Verte provide a natural remedy to achy hikers' muscles and you'll also find plenty of other falls to cool off in along the valley.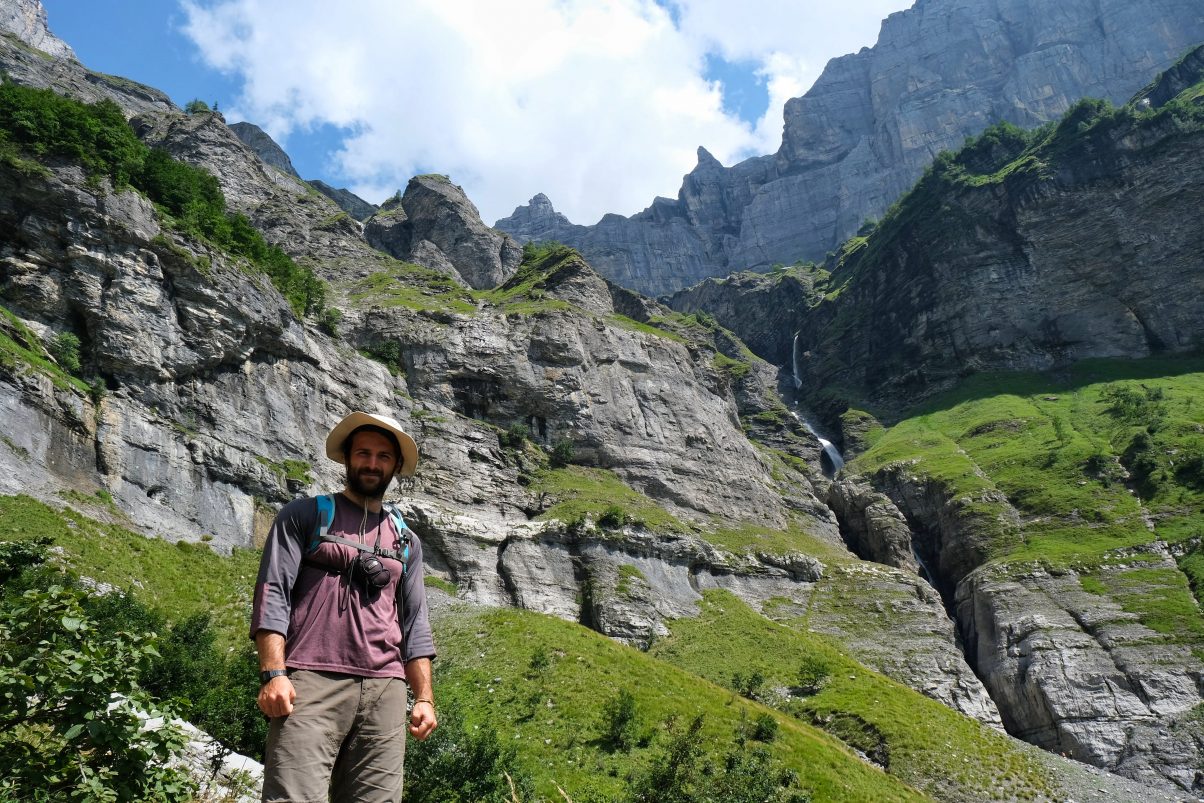 Eventually you'll find Le Bout du Monde, or The End of the World
Despite all of the natural wonders in the region it's Le Bout du Monde that really steals the show. Appropriately named The End of the World, this is where Le Giffre Valley abruptly stops to an epic wall of jagged limestone rock, spotted with trickling streams, gushing waterfalls and caves.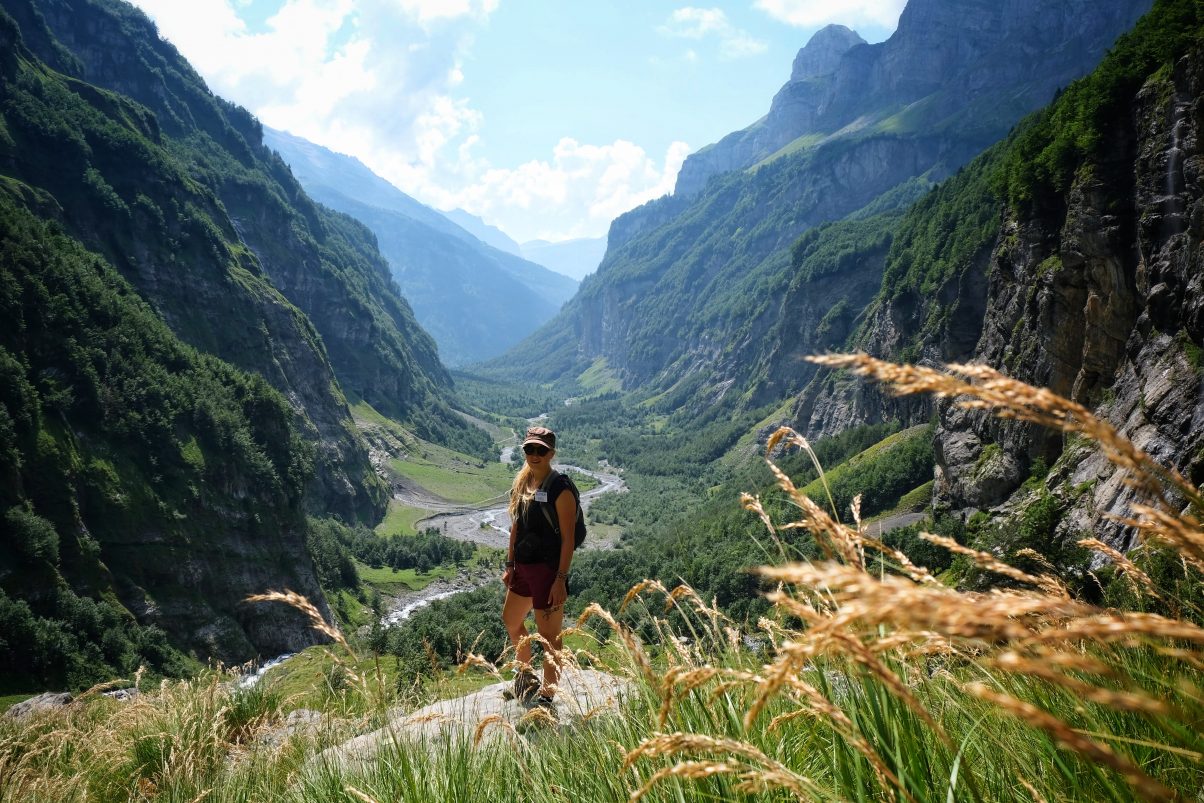 Looking back the views along the valley are hard to tear yourself away from
When you look back along the valley that brought you to The End of the World it's hard not to be awe-struck. It's a good place to take a seat, kick back and properly take in the incredible surroundings.
From The End of the World the only way is up
Despite the name this is where the adventure really starts. From here you can climb the surrounding mountains, explore alpine lakes or cross the frontier into Switzerland (if your legs can manage it). This really is the starting point for some immense hiking trails and my god does the scenery blow you away!

Or you can take the easy option and chill at the Chalet du Boret
If you don't fancy pioneering into the surrounding peaks and valleys then you can find a more relaxed option at Chalet du Boret. This is arguably one of the most beautiful spots in the world to have a beer or a few snacks, with panoramic views across the Alps.

Either way, make sure you take your time on the way back down
On the way back down, the valley takes a completely different perspective and you'll likely find hidden gems you didn't notice on the way up. Like this hidden waterfall, moss-covered caves or discrete little footpaths which take you into secretive parts of the valley. Time your time and explore!
For us, it was the perfect, natural, birthday weekend!
Our time in Sixt-Fer-à-Cheval was unforgettable, the mountain scenery is simply unrivalled and we spent the weekend free of electronics (minus the camera) completely absorbed in the natural world. I did hide a bottle of Champagne in my bag though, to celebrate the birthday properly!
Have you visited Sixt-Fer-à-Cheval or other places with natural beauty that blew you away? Tell us in the comments below!
Keep exploring…