One big myth I want to debunk is that being vegan is difficult. I often get asked if I find it really hard to think of vegan meals because 'a vegan diet is so restricted'. On top of that people seem to think that vegan recipes require lots of intricate steps with never before heard ingredients. Neither are true. In today's world veganism has never been so accessible and eating a plant-based diet has never been easier.
To help prove that veganism is easy here at Veggie Vagabonds we've compiled the ultimate collection of super easy vegan recipes. From smaller bites that are super simple to prepare, to hearty mains that will be sure to fill your boots. Many of these recipes require less than 10 ingredients and are free from any complicated methodical intricacies.
Whether you're giving Veganuary a go for the first time or want some inspo for flavoursome vegan meals when you're tight on time, these recipes are perfect for you. Have a scroll, let us know which is your favourite in the comments below and prepare to salivate at the mouth-watering goodness of this collection of tasty vegan recipes.
Smaller Meals
Curried Chickpea Salad Sandwich
Giving a new lease of life to the common sandwich this recipe is super tasty and full of protein. The perfect meal for on-the-go munching.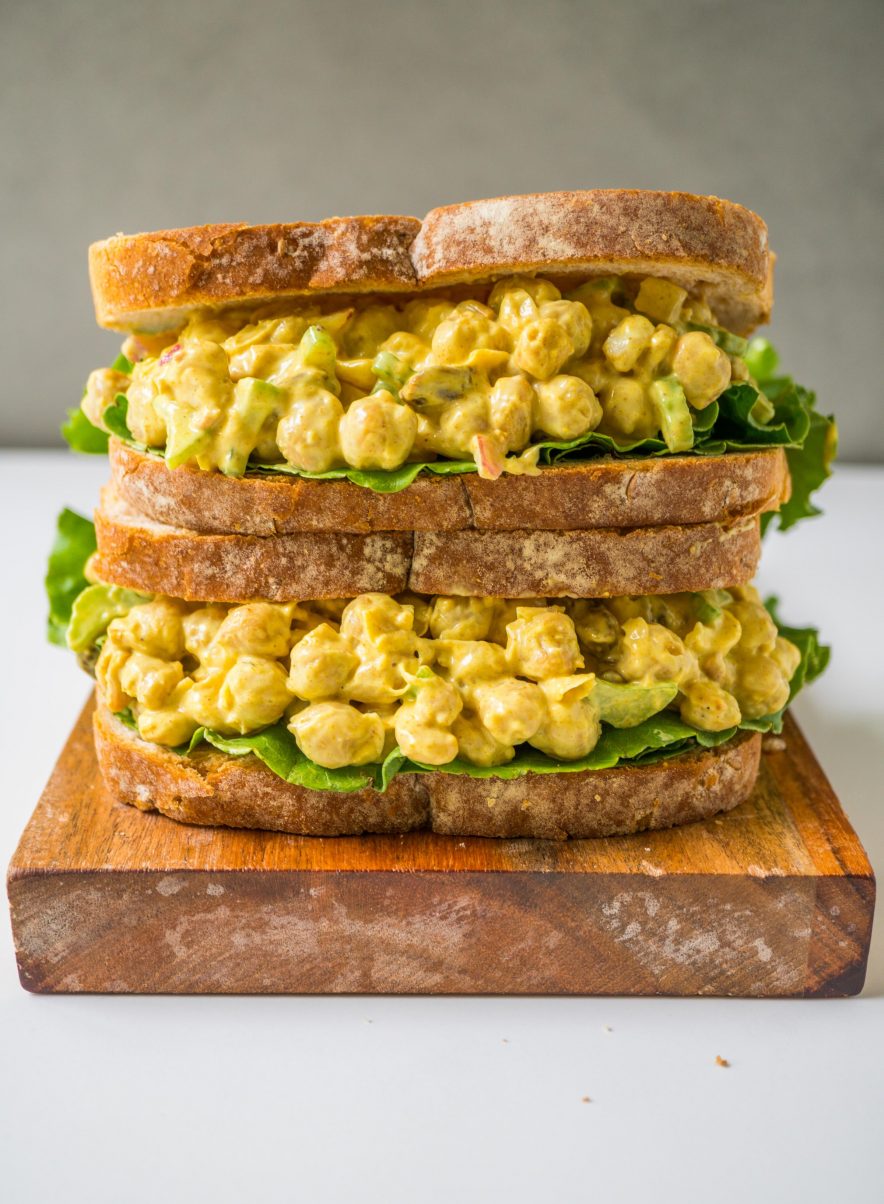 Rice Paper Rolls with Mango and Mint
These rice paper rolls are vibrantly flavoured and fresh tasting. Nutritious and easy to prepare if you're trying to stay healthy this Veganuary.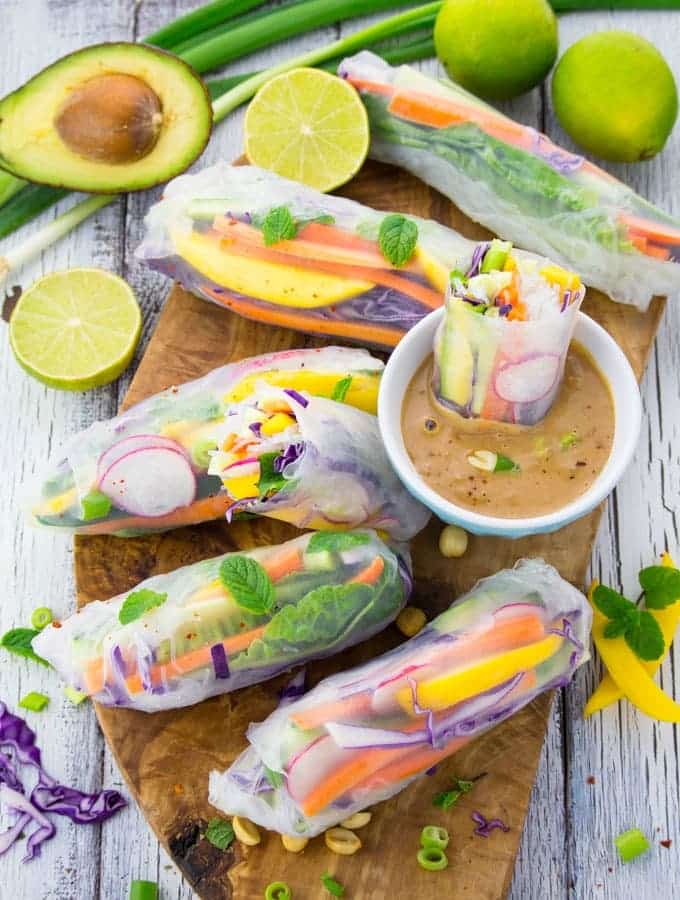 Lentil Soup
Soup has long been a winter warming favourite and one of our go-to super easy vegan recipes. This hearty lentil soup is beautifully seasoned and sure to help fight those winter blues this season.
Curry Maple Chickpea Cake
These little beauties are ready in minutes and can be topped with either sweet or savoury accompaniments. Serve for breakfast, lunch or dinner, the possibilities are endless.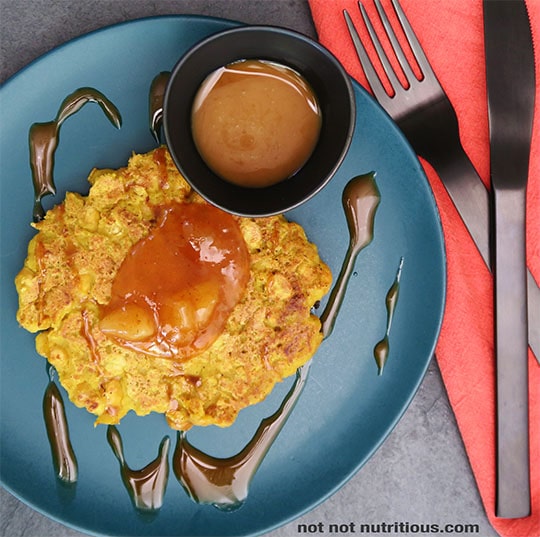 Thai Chickpea Quinoa Salad with Peanut Dressing
Fresh and healthy this salad is full of flavour with every mouthful. The addition of fresh veggies and herbs to this easy vegan recipe give it a vibrant lift that is truly tasty.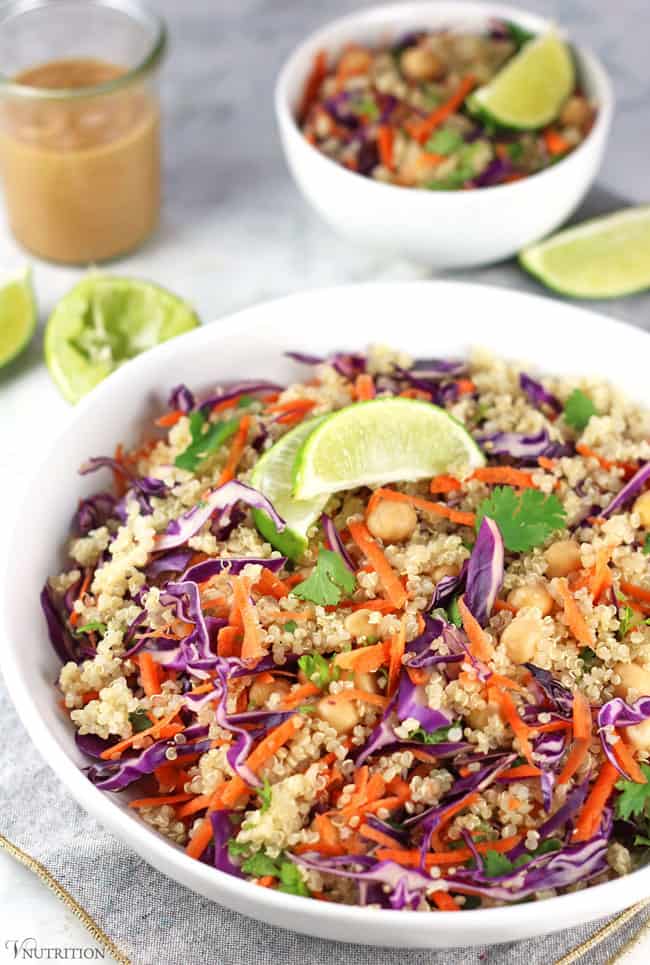 Main Meals
Vegan Sweet Potato Shepard's Pie
This Shepard's pie is packed with beans, vegetables and topped with sweet potato. A hearty dish full of lots of good stuff.
Easy Vegetable Ramen
Not only is this easy vegan recipe super delicious it's easy on your wallet. Great as a lunch or a dinner when you're tight on time and cash.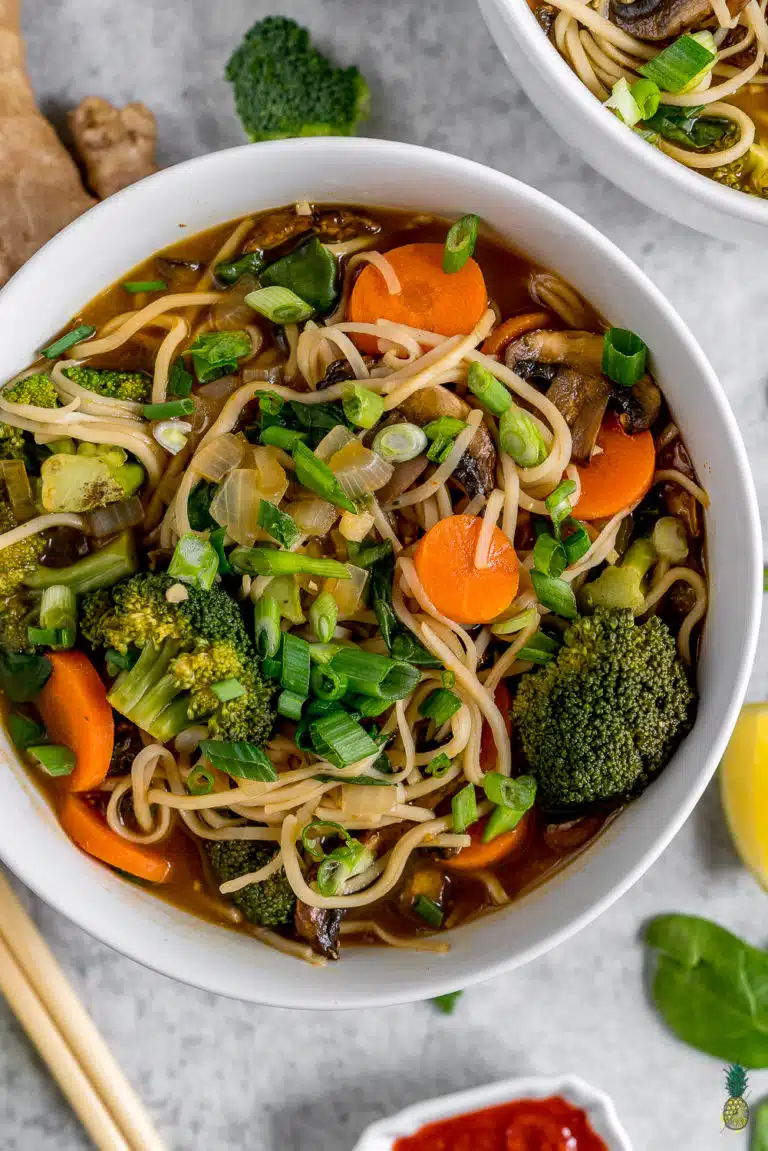 Mexican Rice and Bean Tacos with Vegan Green Dressing
Easy vegan recipes are great when you don't have lots of time to spare but you don't want to miss out on taste. These tacos are the perfect thing as they can be prepared in less than 30 minutes. Plus the vegan green dressing adds a little something extra compared to run of the mill taco recipes.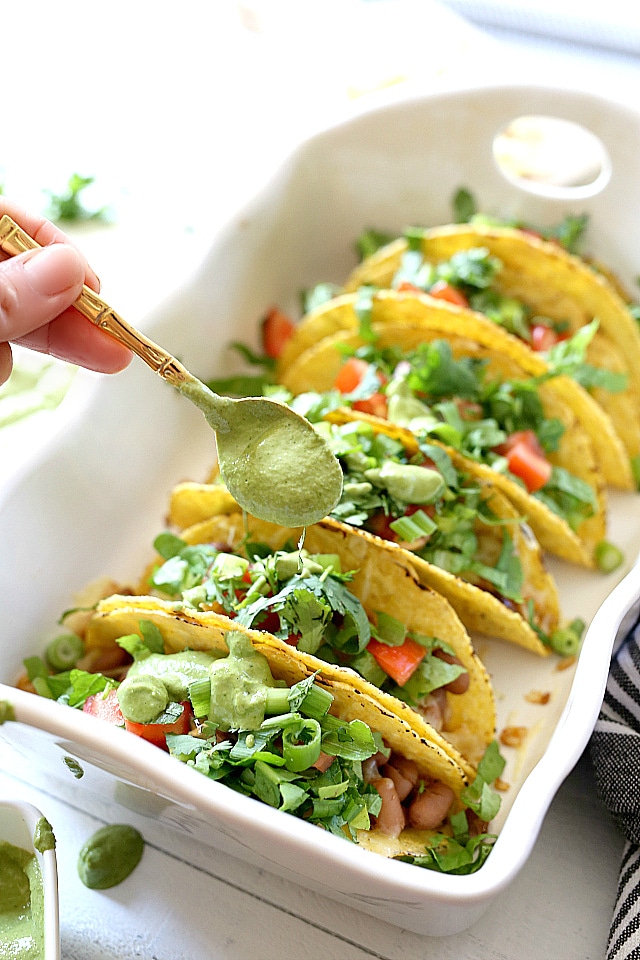 20 Minute Cherry Tomato Penne Pasta
This recipe is pretty much what it says on the tin. A delicious and speedy pasta dish perfect for a mid-week meal.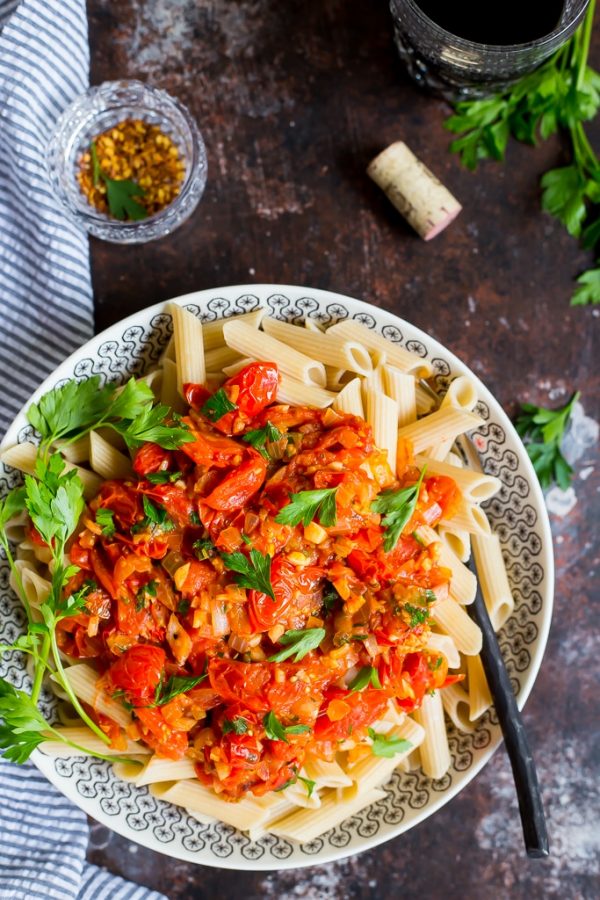 Easy Vegetable Chickpea Curry
Perfect for a vegan main dish this curry is super simple and healthy. Packed full of fiber and protein which goes perfectly with some fluffy rice.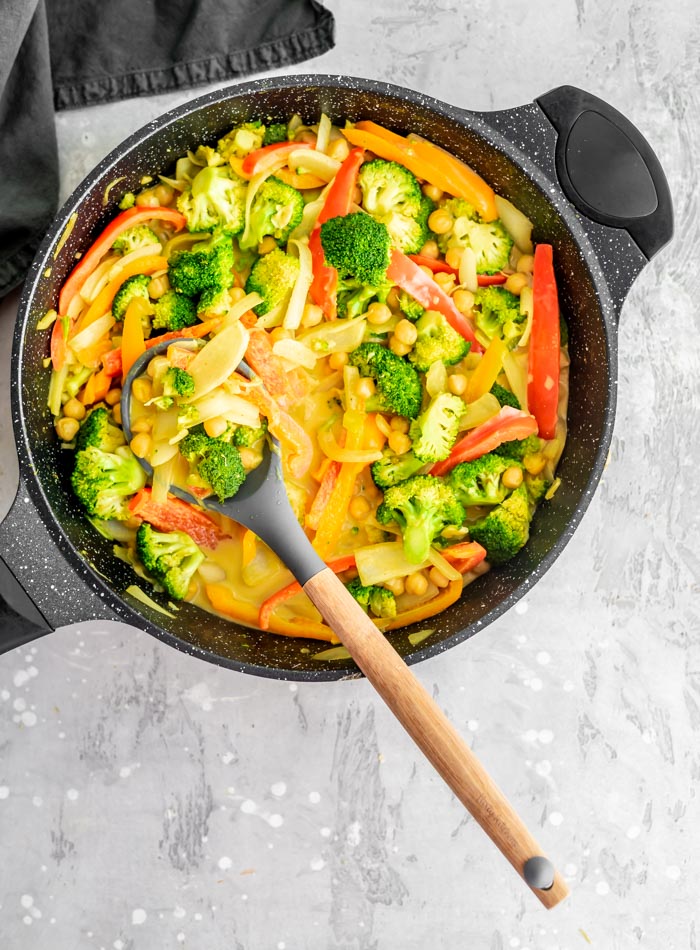 Tomato Masala Stuffed Spaghetti Squash
A little bit different this tomato masala stuffed squash is an Indian-Western fusion inside a squash.
Tofu Vegetable Noodle Soup
This delicious vegan soup is the ideal dish to cozy up with on these chilly evenings. If you're feeling a cold on it's way make sure you give this recipe a go and say goodbye to that sniffly nose.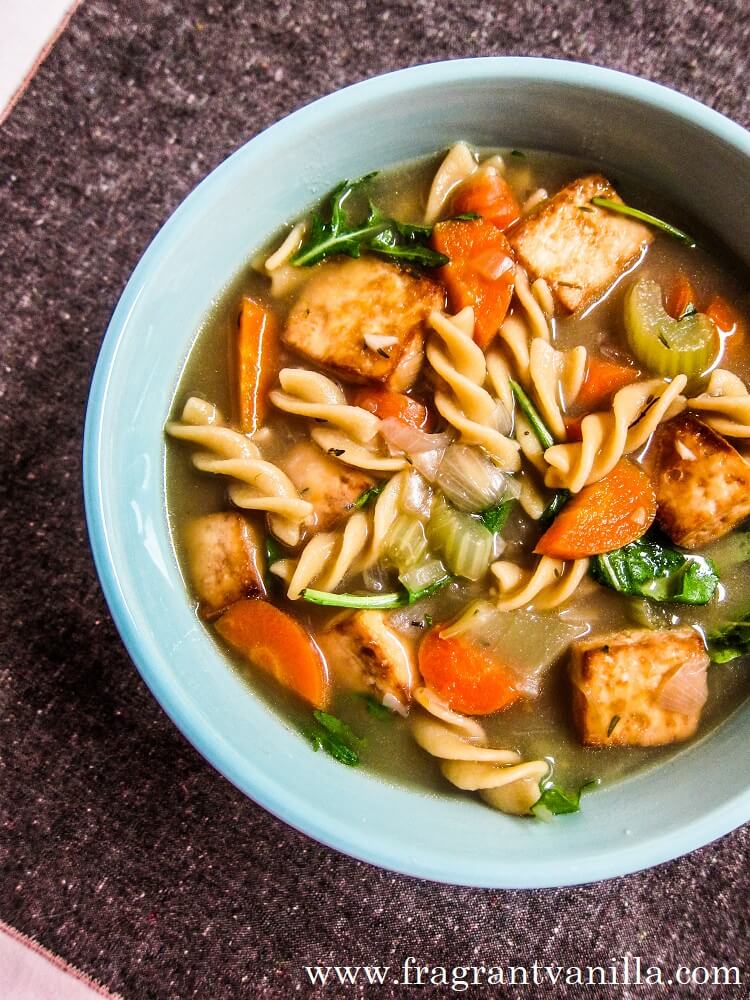 White Bean Chilli
If you want a tasty vegan recipe that is packed with protein then this dish is for you. Not only is this dish nutritious, you can put all the ingredients in the slow cooker and let it work its magic. No need to hover a hot stove for hours with this easy vegan recipe.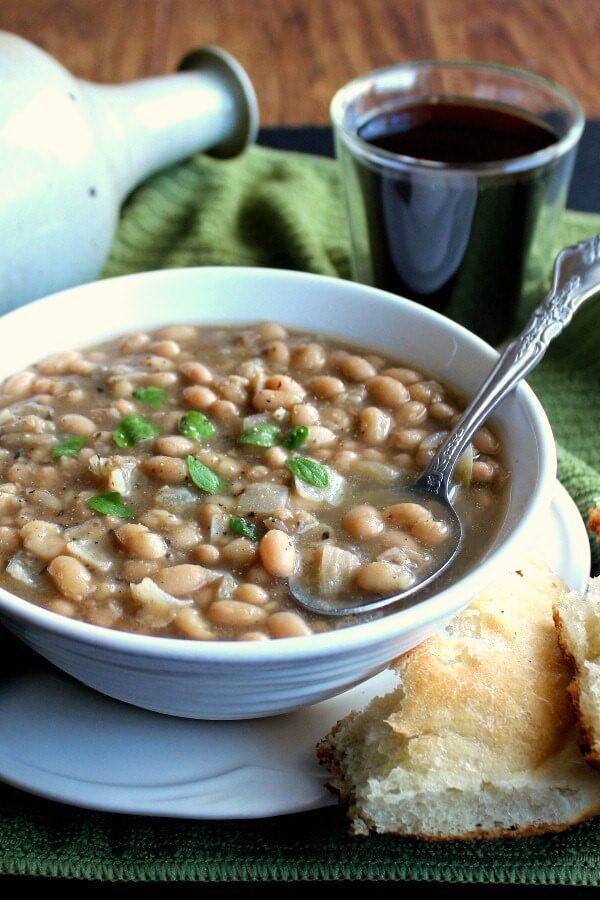 Pineapple Fried Rice
Sweet, savoury and spicy, this tasty easy vegan recipe is a real party for your taste buds. The chilli in this dish has a real kick which is complimented by the sweet, tangy pineapple.
Vegan Alfredo
When you whip this mouth-watering dish up you won't quite believe it's dairy free. This alfredo is so rich an creamy yet is vegan and oil free. Insanely good and guilt-free with less than 7 ingredients!
Tofu Teriyaki Stir Fry
Another appearance from that much-loved vegan favourite: tofu! This recipe includes a guide to making your own sauce from scratch yet is minimal fuss. A winning combination of healthy home cooking that's easy to whip up mid-week.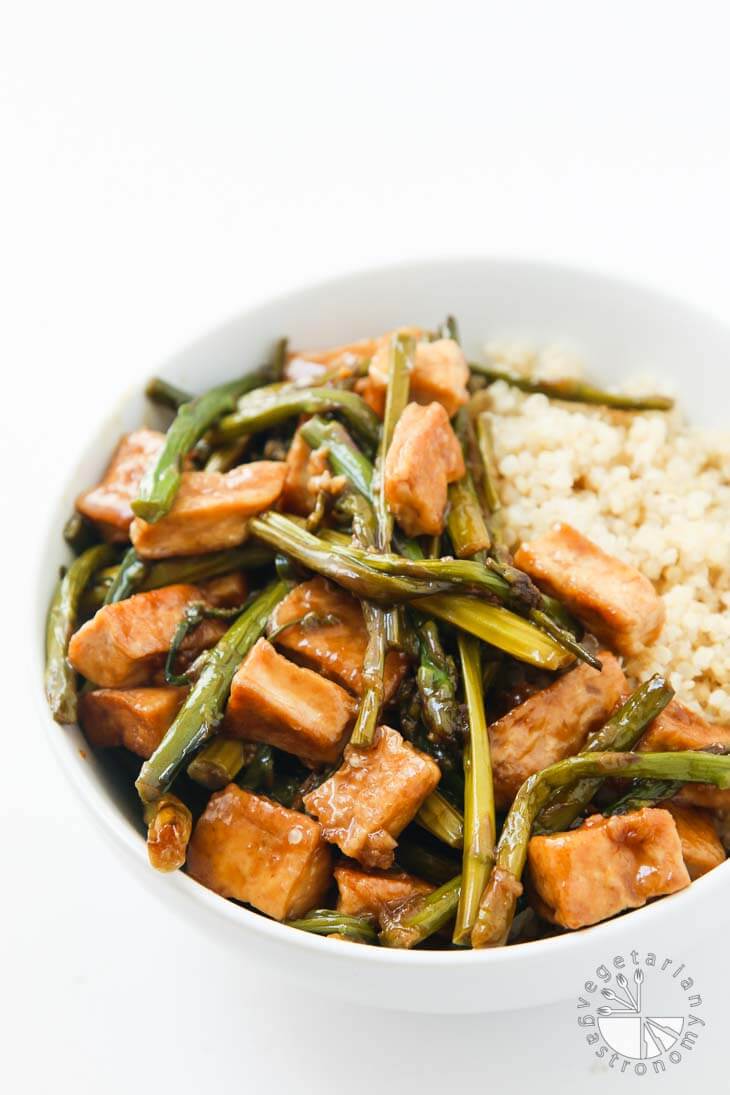 Spicy Coconut Red Lentil Dhal
On these chilly winter's nights this warming, aromatic red lentil dhal is ideal to warm your cockles. The perfect blend of Indian spices and cooling coconut, served with a naan to mop up the delicious goodness.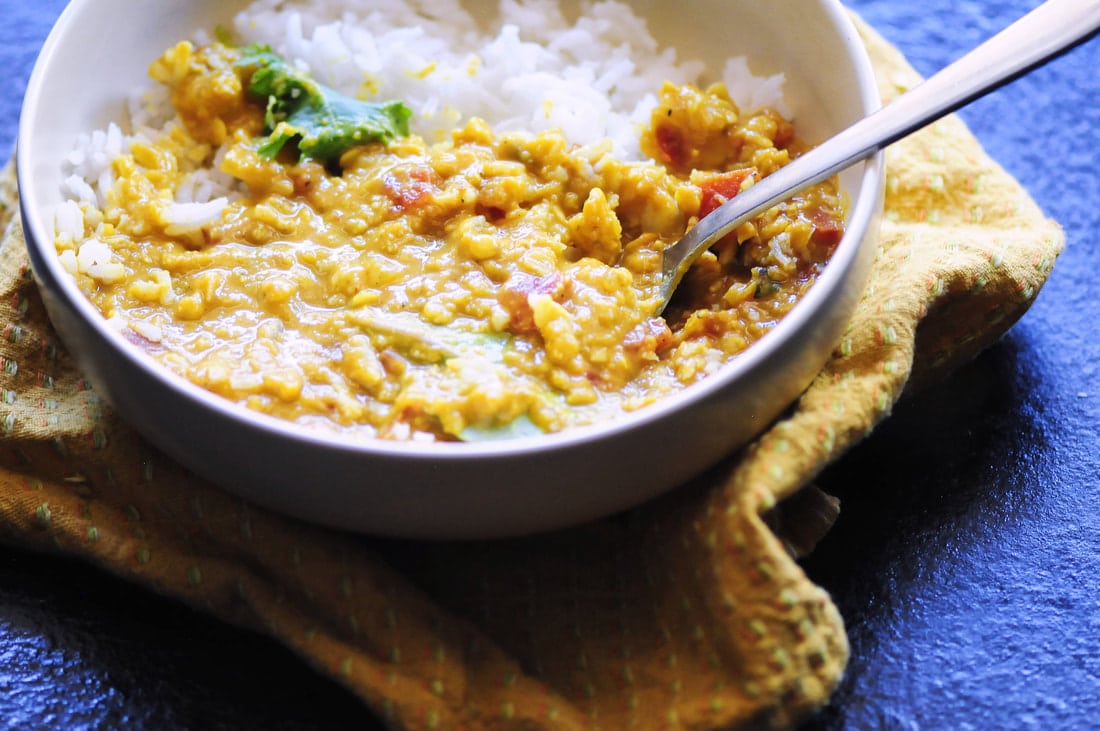 Vegan Jambalaya
Easy vegan recipes are all about making use of what you already have in your pantry. This one pot dish is filling and nutritious as it's packed with veg, rice and beans along with delicious spices.
Curried Chickpea Burgers
These burgers are seasoned with curry spices which is complimented by bursts of sweet raisins. Serve in a fluffy bun with a generous dollop of mango chutney and you're in for a treat.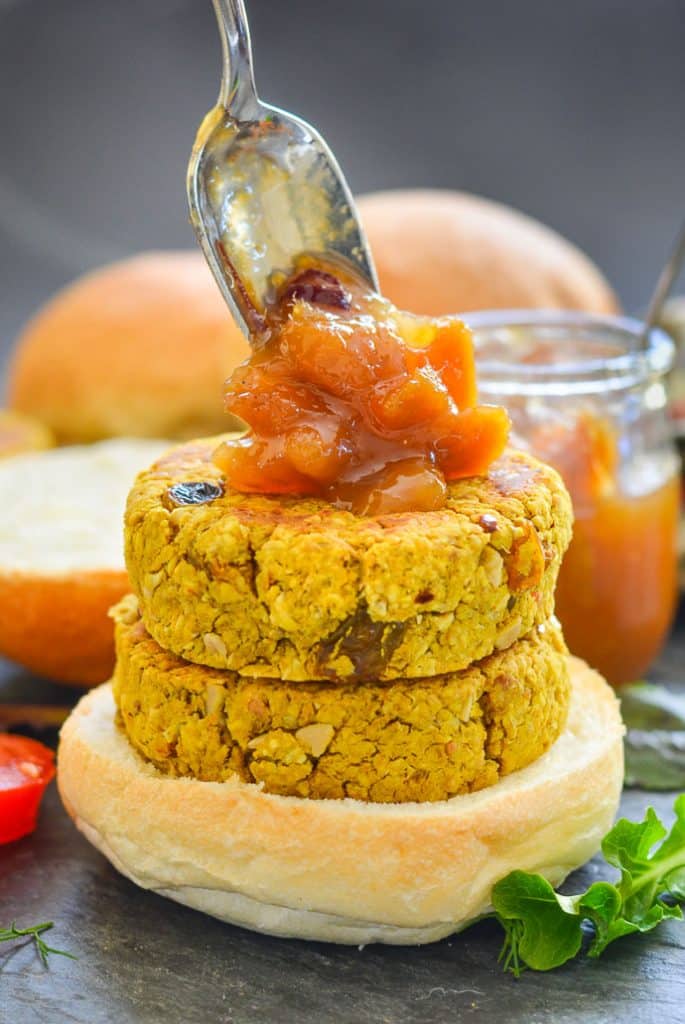 Spinach and Tomato Hummus Tart
If you want to whip something up that looks like you've been slaving away for hours then this tart is just the thing. It may look like it takes hours but this easy vegan recipe can be executed in no time at all.
Italian Lentil Quinoa Meatballs
Serve these meatballs with some pasta and a rich tomato sauce and you've got yourself a feast. These meatballs have a "meaty" texture mashed up with Italian seasoning.
Moroccan-Inspired Vegan Lentil and Rice Casserole
Want a healthy and hearty dish that has a little something different? Sweet yet spiced this casserole is easy to create yielding tasty results.