It's with so much excitement and anticipation that we're announcing our latest challenge, and this one feels particularly important
---
Did you know the UK is one of the most nature-depleted countries in the world? We might have lots of parks and green spaces but more than 70% of the country is made up of agricultural land and another 10% is heavily developed. There's arguably no wilderness left.
A heavy tone to start off with but hear me out…
We came back to the UK at the beginning of the Coronavirus and were admittedly bitter that our England to India cycle tour had been shelved. We moved to Skipton, on the edge of the Yorkshire Dales National Park, and have spent every waking opportunity since hiking, biking, climbing and camping in our new neck of the woods.
Both Sarah and I have always appreciated natural landscapes (particularly ones filled with outdoor opportunities) but staying in one place has given us the chance to look at them from a different perspective.
It's allowed us to connect with these environments more than ever before. It's also compelled us to do more in protecting and preserving them.
Nowadays, it can be hard to know the best way of getting your message heard: how do you bring attention to an important cause, showing its severity without scaring people away?
We find that challenges do the job quite well. And that's why we'll be embarking on a crazy 30-day, 2,000-mile challenge in September which is looking like it'll be one of the hardest things we've done.
You can jump straight to our fundraising campaign or keep reading to find out about the inspiration behind our challenge!
Something we should all be fighting for
If there's one thing this virus has taught us, it's how reliant upon nature we all are. Not only does it keep this fantastic world in balance, but it also provides respite for the soul.
It's the natural spaces that lifted our hopes when everything felt impossible, was a mental release when work became overwhelming and has forever been a playground for our adventurous spirits to explore. And we're not the only ones.
Since the lockdown, home workers have been 50% more likely to visit local natural areas and 85% of people surveyed by Nature England said their time outside made them feel damn happier.
There are more hikers on the hills than ever, more runners pacing along riverside paths and more campers eager for their first wild camp. It's a beautiful thing to see. And all these awesome experiences rely on outdoor environments to make them happen.
More than just getting muddy and sweaty in the hills, we firmly believe the outdoors is the key to a sustainable future. The more people spending time outside, the more they'll feel compelled to protect the landscapes which make it possible. That's exactly what happened with us.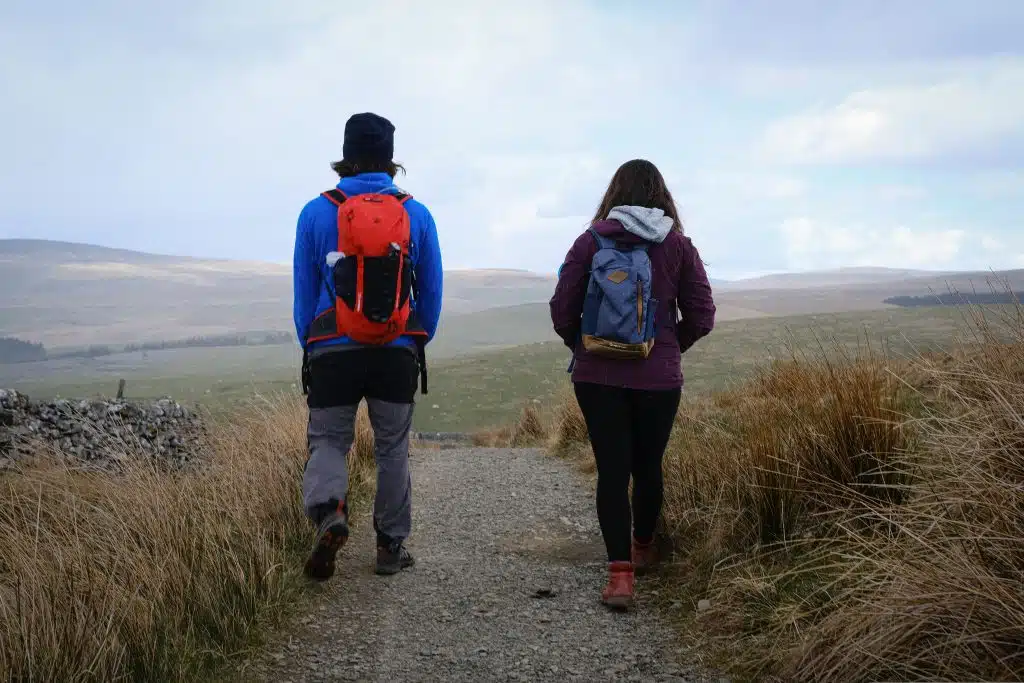 Time to raise our standards
You might be thinking oh, but we've got plenty of outdoor spaces in the UK? Which is kinda true. But, there's a difference between a park and the tiny portion of the land which is left for nature to flourish and wildlife thrive. We actually have one of the worst biodiversity levels in the world, and it's only getting worse.
Findings from the National Biodiversity Network and the State of Nature report have shown that 41% of UK wildlife species are declining, 30% of birds risk extinction and our wild pollinators – yes, the guys that put food on our table – are at breaking point. So it's not just a case of protecting nice places for picnics – we've got to act to survive.
There are lots of factors involved. Funding for UK wildlife and habitats has dropped by a third, plastic pollution is clogging the stomachs of our already-struggling wildlife, rising temperatures are encouraging invasive species and increased pesticide use is literally poisoning us all.
But, arguably, the greatest issue in the UK is land use.
To find out how this big ol' challenge pans out, be sure to sign up for our mailing list below!
Paradise lost
The UK was once a land inundated with wild forests and abundant wildlife. Now virtually all that has gone: only 14% of England is considered natural and none of that is truly wild.
We've paved paradise for parking lots and ploughed ancient woodlands for motorways. Most damaging is the agriculture and farmland which now accounts for more than 70% of the country. And, it's only intensifying.
The sad truth is, most of the places that are considered 'wild' in the UK are actually just extensions of farmers' land. Former vast swathes of woodland that once bloomed with life are now nothing more than grazing areas for farmstock. Even the expansive moorlands – the ones we had to fight for the right to roam – have been stripped of all things natural. Now they're maintained only to increase game bird populations, for a very select demographic to come and shoot.
Oh, and before someone says you're vegan; where do you think all those vegetables come from!? More than 70% of UK agricultural land is used for rearing animals or creating their feed. All this meat can require more than 1,000 times the water usage compared to plant-based foods and over 60% of agricultural greenhouse emissions come directly from livestock.
Sure, some of this land use is essential, but life is about balance, isn't it? When less than 10% of our country is suitable for the regrowth of nature – something we all need – it's clear things are out of kilter.
I think our best chance of rebuilding the species-rich wild lands that once were is to completely reconnect with our environment; embrace our outdoor areas as much as possible. When you appreciate their true value, they become a priority in decision-making. Then we can pressure the powers that be to take the same stance.
Because, let's face it: besides it being one of the most heartbreaking losses of our time, we rely on our environment to survive.
But there is hope, and we think our challenge can help move the wheels in the right direction.
You mentioned something about a challenge?
We did. In September 2021, Sarah and I will leave from our front door on a 2,000-mile cycling challenge taking us to all 15 national parks in the UK. It will be done emission-free, plant-powered and our goal is to complete it in 30 days.
These national parks and our planned order is:
The Yorkshire Dales
The North Yorkshire Moors
Northumberland National Park
The Cairngorms
Loch Lomand and the Trossachs
The Lake District
Snowdonia
Pembrokeshire Coast
Brecon Beacons
Exmoor
Dartmoor
New Forest
South Downs
The Broads
The Peak District
The challenge will be done unaided (carrying all our belongings whilst camping along the way) and we'll be cycling close to 80 miles a day. There will be no days off and no room for error. Come wind, rain, storm or snow – we ride.
Sarah and I are far from pro cyclists and haven't actually been on a tour of more than a few days for well over a year. It's going to be tough BUT we are also damn excited.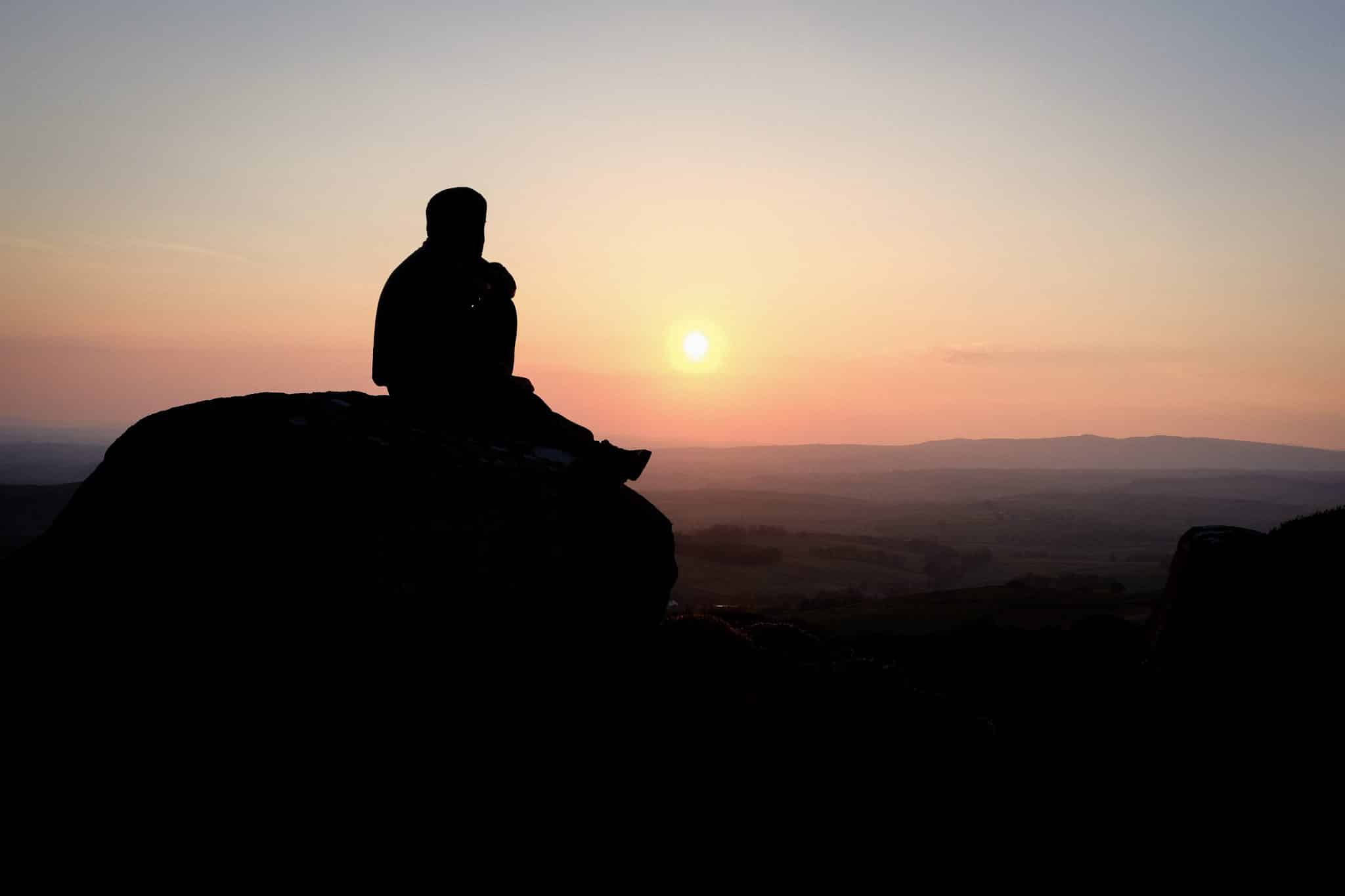 How is this going to benefit the environment?
Besides it being a completely emission-free trip, the route will take us to virtually every corner of this island. We could witness nothing but overwhelming natural beauty, wild animals and undisturbed lands. But, on the other hand, our journey could be a mess of busy roads, littered landscapes and over-developed 'national parks'.
In honesty, we don't know what to expect.
However it turns out, the challenge will be documented and the experience shared. We'll also be tracking our route for others to follow.
The aim is to show that all these parks are just a cycle away and that people can easily replicate at least sections of our journey (why not the whole thing!?). The UK is blessed with one of the best cycling infrastructures in the world and pedalling to natural places has never been easier. Cycling is a damn powerful tool and definitely plays a big part in a greener future, so any future riders we can inspire would be ace.
Importantly, these national parks should – theoretically – be home to the crème de la crème of UK nature. Through words, video and photography, we truly hope to show off some of the mindblowing natural areas that are around us all.
Maybe this can help others to explore them themselves. Perhaps even opt for local holidays and national adventures, rather than choosing long-distance flights?
Because, without a doubt, the solution is spending more time in places like the national parks we have nearby – in the UK they're never more than a few hours away. By doing this, either people realise how fortunate they are to have them and do more in protecting them, OR, they see just how damaging the situation really is and feel driven to do something about it.
Raising money for a fantastic cause
If this epic ride can help raise awareness of this situation, we'll be damn happy. We also want to use our blood, sweat and tears to help raise some wonga too!
It's thought that forests used to cover nearly three-quarters of the UK. This is no longer the case, which sucks. Not just because they're cool, but because there's an affinity between humans and trees, with ancient tales telling of our unique relationship since time began. They're also crucial for human survival.
Forests and woodland areas harbour wild animals and encourage biodiversity, they convert CO2 in the atmosphere, stabilise the soil and clean our air. Really, they're one of our best hopes in the fight against climate change. This is why Sarah and I have become fascinated by rewilding since coming back to the UK.
REWILDING!? the basic principle is actively helping landscapes and wildlife regenerate to the point where they can maintain themselves. It's about working with nature to restore ecosystems and allow the wild to return.
Done properly, rewilding can bring species back from the brink of human-forced extinction, renew natural processes and efficiently fight global warming.
It also helps bridge the gap between local communities and the wild, giving us cleaner water, fresher air and green spaces that benefit our physical and mental well-being. Vitally, it strengthens landscapes where people can reconnect with nature, adrenaline-pumped adventurers, dog walkers and everyone else in between.
It's pretty fucking awesome!
And so we want to use our Ride for the Wild challenge to help Trees for Life: an award-winning rewilding charity working to rebuild the Caledonian Forest that once covered much of Scotland.
Their vision is to restore natural forests and rare wildlife in a spectacular wilderness region of the Scottish Highlands. For over 25 years they have been aiding native tree species, which is bringing back deer, wild boar, Scottish wildcats, pine martens and beavers, ospreys, eagles and capercaillie.
The money we raise can help them with wildlife reintroduction projects, tree planting programs and investment in environmental stewardship across the region. It's something we will all benefit from in the long run and is a cause worth fighting hard for.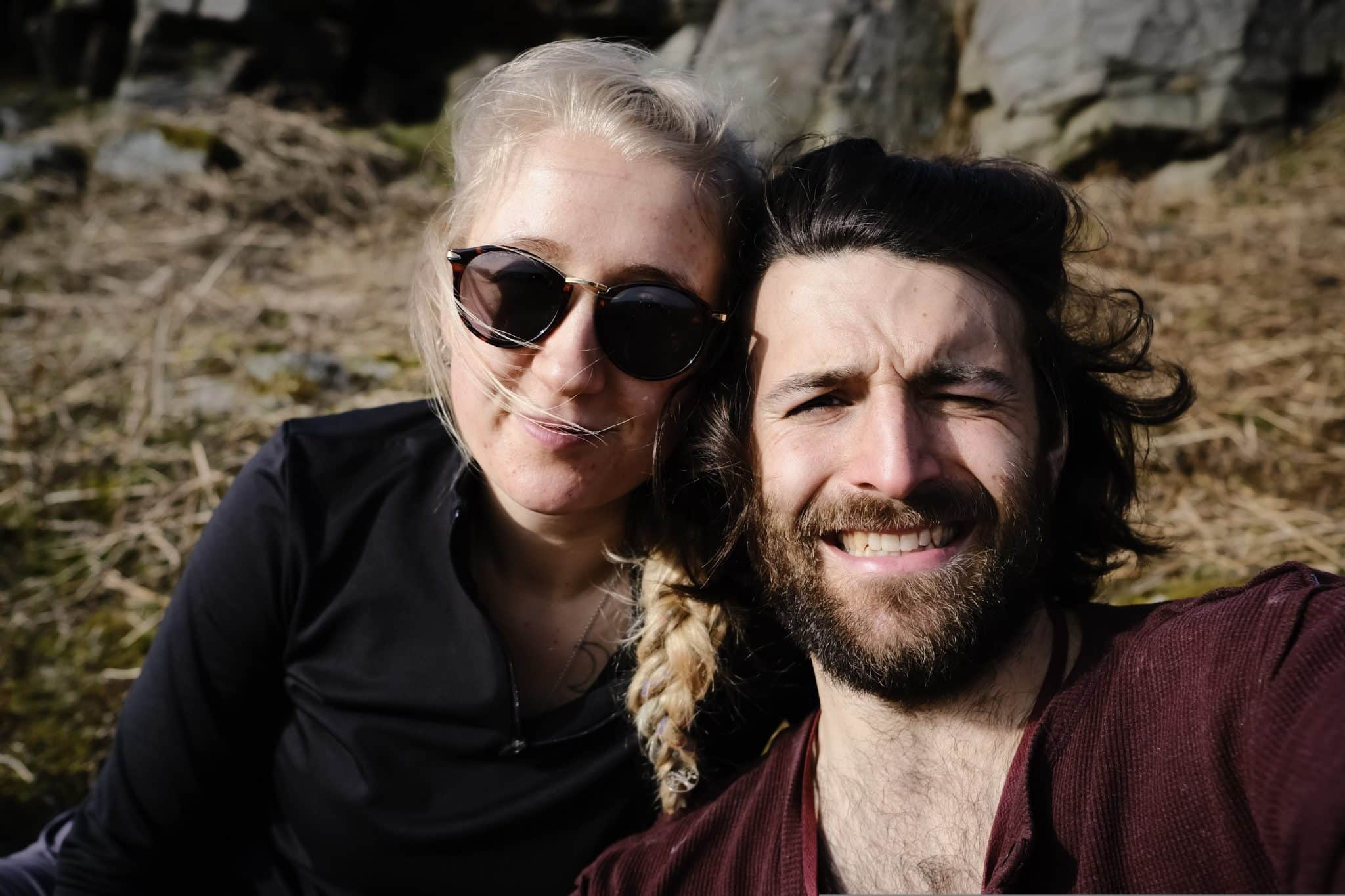 After the challenge we answer your questions about the highs, lows and bits in between in our Ride for the Wild Q&A
How YOU can help
So that's our wild adventure and the reason why we want to do it. We hope you'll also agree it's damn important and will give your support.
There are three ways you can help us:
You can donate directly to our fundraising page. Our target is to raise £1,500 and every single penny will go directly to Trees for Life.
You can help us tell the world. We completely understand if you can't donate. Instead, sharing this article and our fundraising campaign can be equally powerful. Perhaps you know someone who works at a local radio station? A grandma who is generous with her chequebook? A local hiking group who would love to hear about our ride? The internet is a pretty powerful thing, as is word of mouth – let's use it to create some good!
Finally, you can support us with encouragement and positive vibes. It's going to be a gruelling challenge and we'll be working super hard to try and get as much money to Trees for Life as possible. Any kind messages, power mantras or boxes of vegan brownies would be received with open arms.
A final note…
We all rely on our natural world. In this country or the next, whether you're a high-flying business person, an outdoor enthusiast, a passionate teacher or from any other part of society. From our happiness to our health, it impacts everything.
Recently, it's been clear we could do a hell of a lot more in protecting these lands that are so important to us. Because, before we know it, it'll be too late. This ride is going to be awesome – albeit damn hard – but it's also our way of trying to inspire some good ol' nature-loving. The more people reconnecting with their surroundings the better.
Trees for Life are fighting for all these causes and more, so I hope we can support them together!