Life has been giving out an awful lot of lemons this year
---
If you could go back 6 months ago and give your past self some advice, what would it be?
For us, it would likely be, prioritise the things you love and make the most of every situation. I'd also probably mention that it would be a good time to pick up a few indoor hobbies…
It's hard to comprehend how much this virus has changed peoples' lives. As you might know, we'd spent months saving and preparing for the next leg of our England to India challenge and were finally ready to hit the road. Two weeks before our intended departure date the lockdown began in France and with one bloody uncertain future ahead we decided to retreat to home. It was pretty shit to say the least, but the prospect of travelling further afield with international borders and policies changing by the minute didn't seem sensible.
Our return home was surreal. After 13 months on the road, our empty Eurostar pulled into a deserted London St. Pancras and then finally Cambridge, but, besides the lack of humans, it was the only thing that had changed. As it has done with all long-term trips, within five minutes of being on home soil it felt like we'd never left. This single point has ALWAYS driven our desire to explore and experience new things.
Just waiting on hold to jump back on our bikes seemed pretty bleak, particularly with no way of telling how long it would be for. Instead, we decided to make the most of the awesomeness in the UK for 12 months and then reassess the situation. This would also avoid a repeated nightmare getting home if the virus were to resurface whilst we were abroad – damn that was stressful!
With this decided, there was no way Cambridge could remain as the home base. Don't get me wrong, it's class for tea, crumpets and punting but it's an outdoor lover's worst nightmare. We needed to relocate.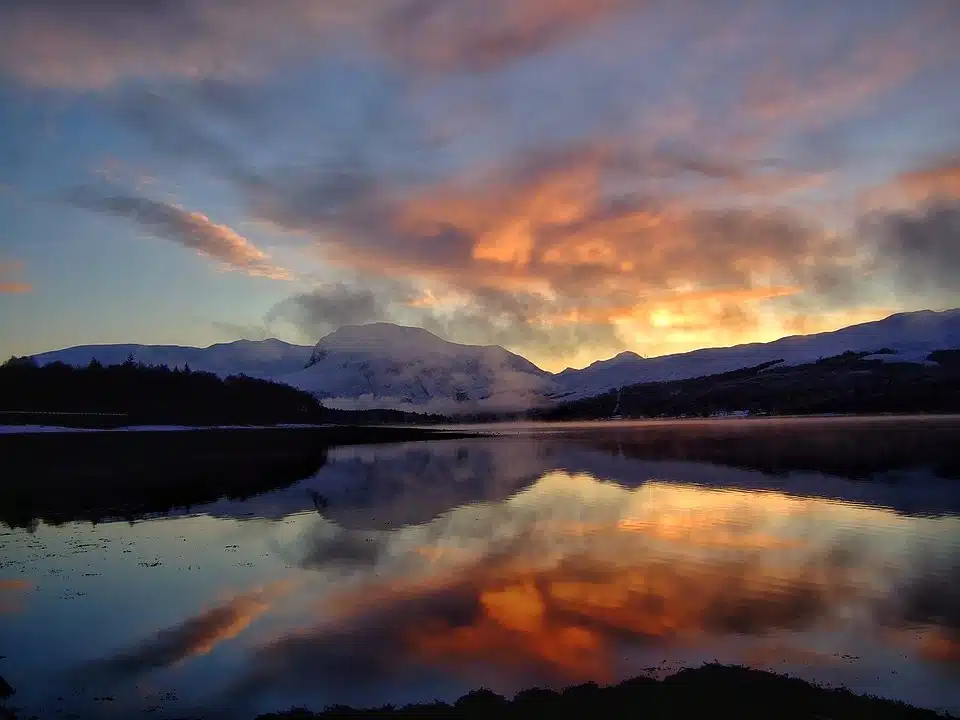 The criteria was: affordable, well-connected, rural but with decent amenities for folk that don't drive and, most importantly, a smorgasbord of outdoor possibilities on the doorstep.
To find the perfect spot we used a topographic map to scope out any peaks or mountainous areas, a cycling map to see all of the UK cycleways, and a climbing map showing all of the local crags. Putting priorities first!
A few hours and a few beers later we'd found some potential areas: North Wales, the Lake District and Northern Scotland. North Wales has outdoor opportunities aplenty and is cheap but terribly connect; the Lake District has some of the finest hiking in the country but the rent is sky-high; Scotland seemed like too much of a gamble as we didn't really know the areas.
Finally, everything pointed us to North Yorkshire. We saw Skipton was voted the happiest place in the UK and it ticked the boxes on the maps. We were sold.
In light of the whole Coronavirus, deciding on an area was dead easy compared to finding a house, and then convincing the landlord to let us rent it!
Months flew by and the time spent in Cambridge was taking its toll. No climbing, no hiking, no rolling landscapes, no touring. These months really hammered home just how reliant we are on the outdoors. It's the thing that inspires us most, keeps us positive and gives us lust for life. Despite its grind, this period was such a powerful driving force to finding a new HQ.
Long story short, four rejected housing applications and a bunch of unhelpful estate agents later, we found the perfect place to rent for 12 months.
Funnily, neither of us had properly visited Skipton. I (J) had been twice for music festivals as a teen (though I have a very blurry memory of both occasions) and we didn't even see the house, just pictures. Nonetheless, after three months of living in Cambridge, we were sat in a removals van chugging our way up to the north of England.
Driving from the flat Fens through to the rolling Yorkshire countryside was beyond inspiring. I followed a hiking map along the way, scoping out all the nearby trails, all the while trying to deflect conversations with our removal driver who turned out had some pretty extreme political views…
We pulled up in the pouring rain and saw the house properly for the first time. I don't think either of us could wipe the smile from our faces. Don't get me wrong, the house ain't perfect but we'll make any place a home and it's the surrounding area that counts.
Our first night was spent drinking champagne from coffee cups and sampling Skipton's finest Indian takeaway, which was banging. I'm writing this still surrounded by towers of unpacked boxes as we wasted no time in getting outside and going to explore.
I can't properly put into words how good it felt to be back on a hiking trail. We went on a 12- mile loop through some local woods, into the Yorkshire Dales National Park and to check out some of the local climbing spots. After three months of being relatively housebound, just sitting up on a peak, breathing in the fresh air and looking out onto a horizon crammed with outdoor potential was priceless. If I cried, I probably would have.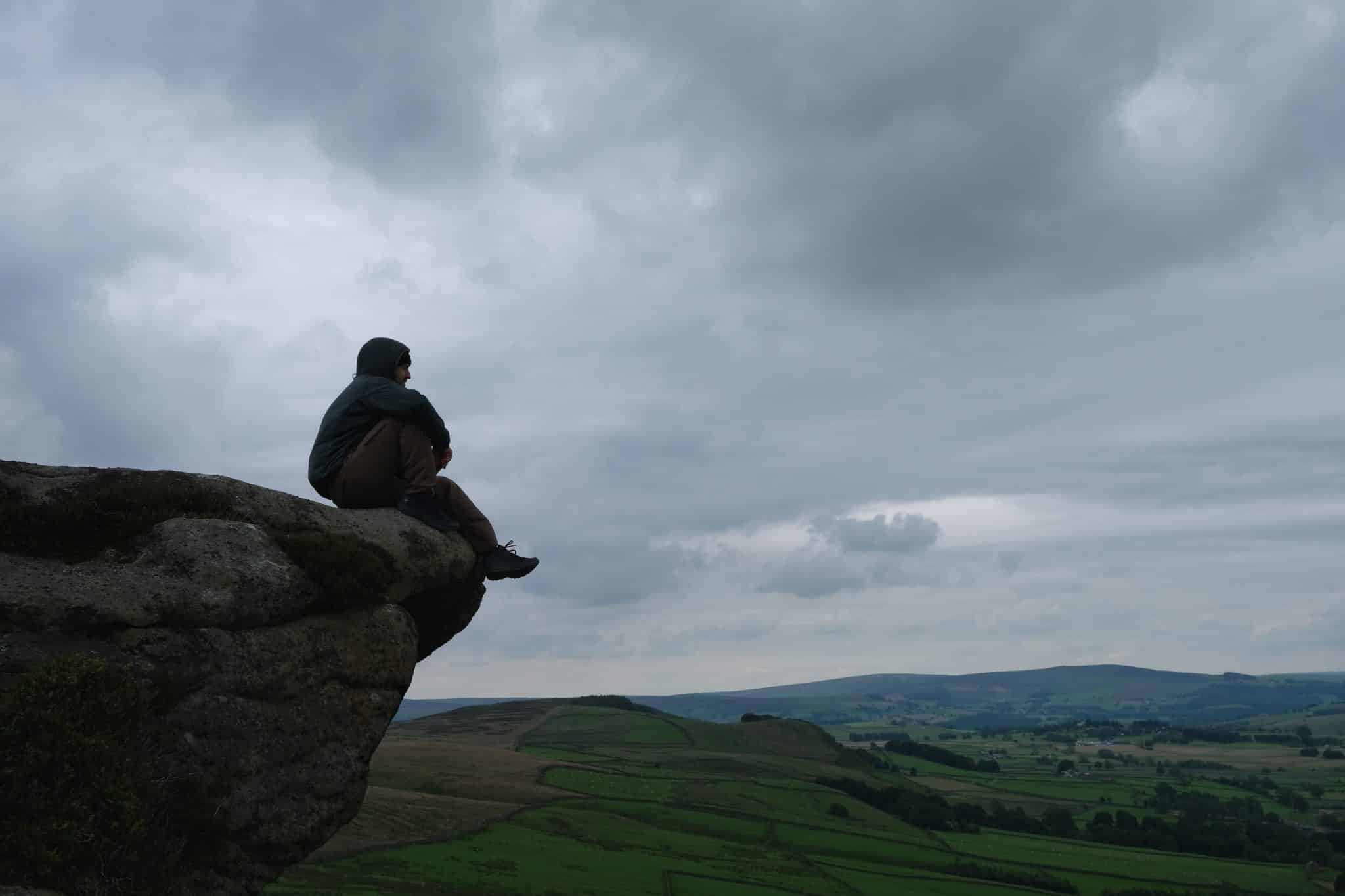 Life has a funny way of working itself out. Yes, we were bummed about the tour not going to plan but as I've said before, we're glad to be healthy, living together and with an exciting chapter ahead. In life you've got to prioritise the things you love and make the most of every situation. The tour is something we have to look forward to in the future but until then we'll embrace every day and the opportunities around us.
I know you can't compare the damage this virus is causing but it's always important to take the positives from a situation. It's helped millions of people appreciate the great outdoors and has left us more dedicated than ever in trying to protect it. This is such a huge motivation to keep this ethical adventure community growing and helping to make the outdoors more eco-friendly.
Right now our minds are buzzing with outdoor possibilities and new projects. We've got cycled tours, climbing challenges and hiking trips in the pipeline and we can't wait to keep producing more ethical adventure content.
Here's to one crazy 2020 – thanks for being here folks and sharing the journey with us!