All you need to know to plan and begin your own accessible adventure
---
In case you're new here (in which case welcome!), or you're a little slow to cotton on, we're pretty big fans of the outdoors. And, not only do we love to get out there we want to encourage you to do the same. Getting into nature is good for your mind, body, soul and the planet. Yep, that's right, just by simply going outside you'll be happier, healthier and the planet will benefit too.
The outdoors is like Earth's playground for adults, with lifetime access and so much to explore. You might be thinking "I don't have enough time, getting outside takes a lot of time and requires a lot of preparation", we're here to tell you it doesn't have to. Going into the great outdoors doesn't need to be alpine expedition or involve swimming across the channel. Unless of course you're into that, then go you. The beauty is that you can make accessible adventures completely fit in with you.
It's really easier than you may think. You don't need tons of gear or survival skills, just a few essentials and the drive to challenge yourself – it's as simple as that! This article will tell you exactly how to prepare yourself and build up to your first accessible adventure. Before you know it you'll be inspired and be planning outdoor excursions on a weekly basis. Fancy joining us on a bike trip to India?
Got any questions about planning your accessible adventure or want to tell us about a trip of your own? Make sure to leave a comment at the bottom!
What is an accessible adventure?
An accessible adventure means spending time in the great outdoors, easily and conveniently, without having to worry too much about time or preparation. That doesn't mean it has to be in a neighbouring field, just somewhere easily accessible (get it, accessible adventure!). The idea is to try something new and to challenge yourself mentally and physically without getting bogged down with swamps of prep or stresses. More time doing, less time planning!
Start small, going on a gentle walk with friends and then build up gradually to a more challenging expedition on your own, if you want. Then you could plan a journey that requires some skill or forward-thinking, something that takes you out of your comfort zone.
By starting small and doing it with others you can build up your confidence, as you steadily take things up a notch you'll ease yourself into an accessible adventure and then maybe even a full-blown expedition.
Each time you try something new and get out of your comfort-zone you'll likely realise the anticipation was worse than the reality, as things often are in life. And, that the reality is actually bloody awesome. The excitement and tranquillity of getting out there will surely ignite a thirst for adventure in you. You could be finding inspiration for your next outdoors trip in new territories and each time challenging yourself that little bit more.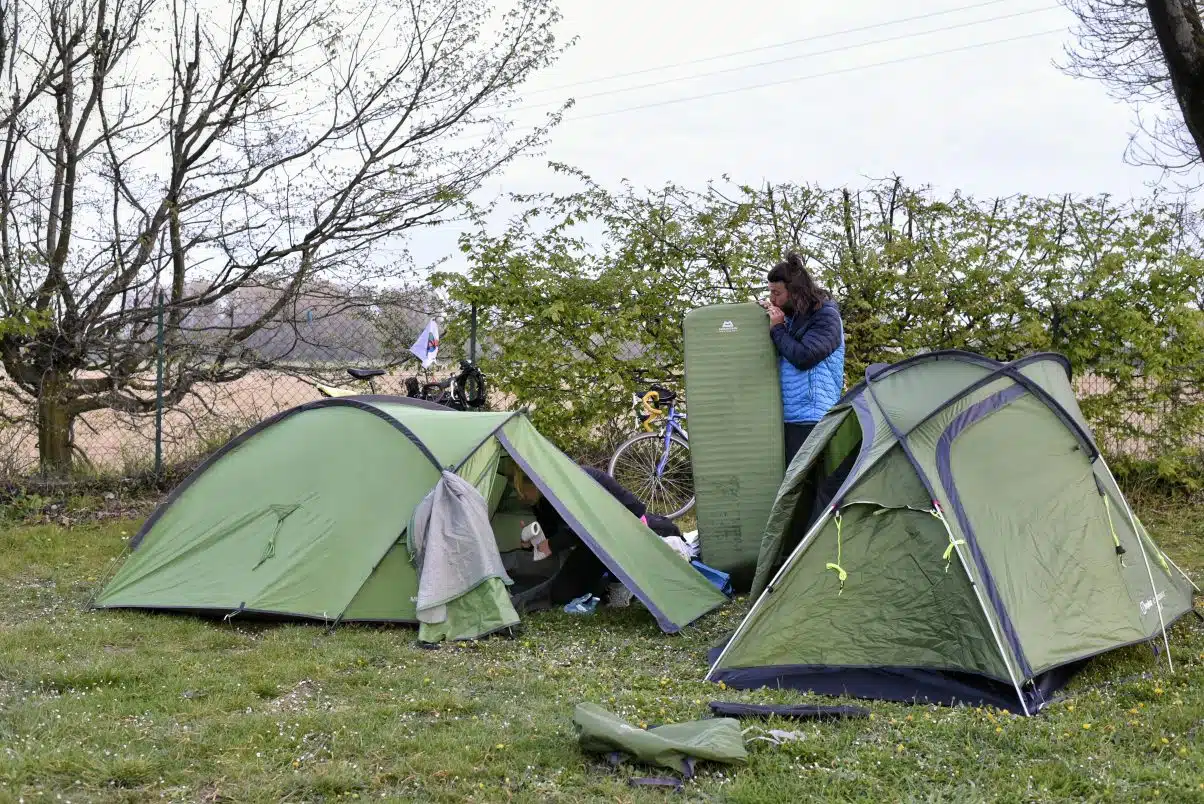 Why go on an accessible adventure?
With today's busy and hectic lifestyles, dominated by technology and work, taking the time to get outside has never been more important. You may already know that getting into the great outdoors is good for you in some way or another – it's true! The more time you spend outside your well-being, health and productivity will all benefit. More time in nature is good for you plus it's also good for the planet. If you want to know exactly how then check out our article on the wonders of spending time in nature. For now, here's how you plan your own accessible adventure.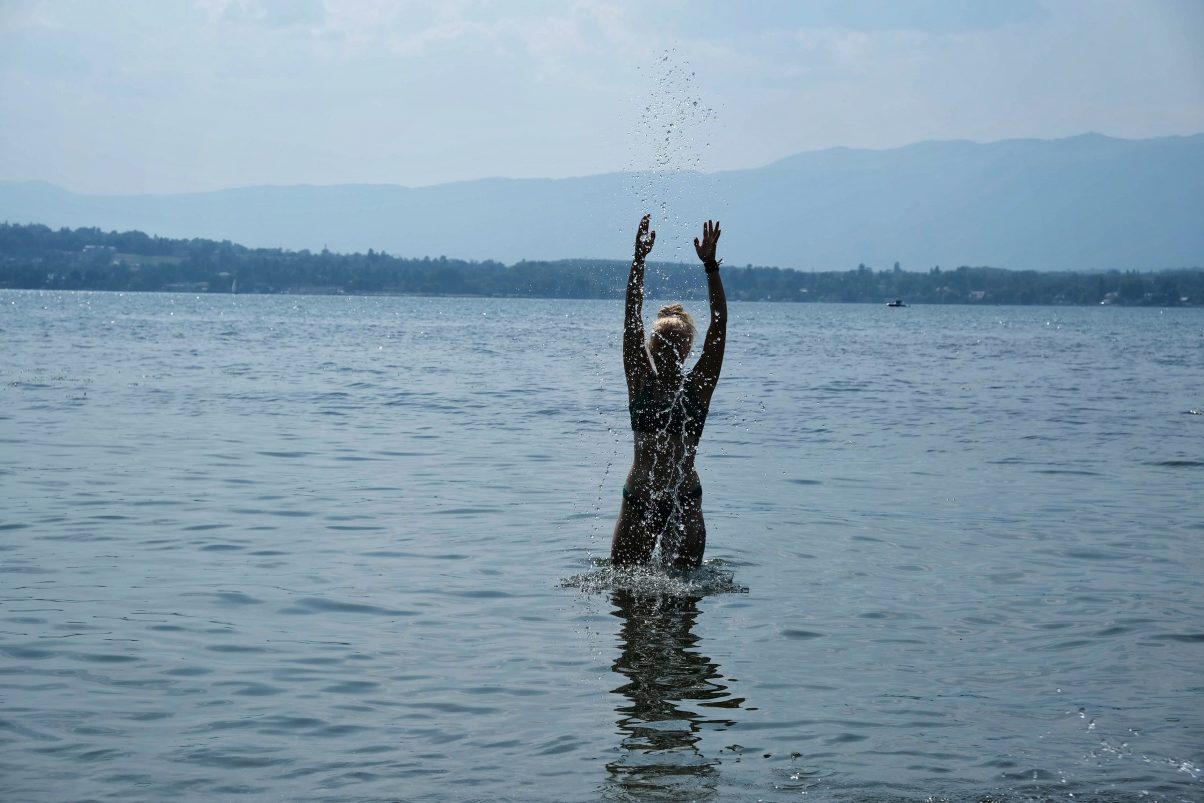 A few things you should think about (don't worry, there isn't much)
How much time do you have?
Depending on how much time you have will determine what you're able to do. Whether it's an evening after work or a week off, there's always a chance to spend more time outside. Consider how much time you comfortably have and then you can think about some cool ideas (we've got some at the bottom of this article for inspiration). Maybe it's foraging for blackberries in your local park or an excursion to summit the highest peak in your region.
*Tip* Don't cut your time too thin. It'll be hard to enjoy your adventure if you're worrying about rushing back so always assume it will take slightly longer than planned.
Ideas to inspire your accessible outdoors trip
If you're not already feeling compelled to start planning your own accessible adventure here are some ideas to get you bounding out the front door. Try them on your own or plan to go with a friend/group to give you some extra confidence.
Watch the sunrise from your local hill

Go wild swimming

Sleep under the stars – no tent or flysheet

Go on a scenic cycle route

Hike your local hills/mountains (you might like to check out our beginner's guide to hiking)

Travel by water – rafting, rowing, canoeing

Forage for food – even blackberries count

Sleep outside somewhere completely new to you

Climb a tree

Go for a hike at night

Take someone on their first accessible adventure

Go on a multi-day hike

Make a fire and cook on it

Go wild camping

Go on a multi-day cycle ride

Find a waterfall

Do a coastal walk

Camp on the beach

Need more inspiration? Maybe these adventure quotes will help!
Choose something you feel fairly comfortable with at first, an activity you feel is within your skillset and an achievable goal. Also, make sure you've got more than enough time for the adventures. Camping on the beach might not be so relaxing if you've got work at 7 am the next day.
Have you got any ideas or something you love to do that we've missed? Let us know in the comments below so we can add more ideas to the list!
Where to find your own accessible adventure
When finding somewhere for your first accessible adventure you can start with somewhere as familiar as you like. Once you know how long you have and what you want to do there is a flurry of information available at your fingertips.
If for example, you decide to go on a hike in your local area you can use the internet, blogs, forums and tourist boards to research for information about the trail. You'll find a lot of extra information about finding trails in our Hiking 101 guide.
Consider things such as;
How long the hike will take

What you'll need to bring

Getting there

What time of year is best to go
Always remember though the idea of an accessible adventure is that you spend more time doing and less time planning so perhaps don't pick an activity that requires copious amount of prep.
How to get there
If you've chosen an activity close to home, like wild swimming in your local river, can you cycle or even walk there? Research public transport options even if you're travelling further afield as this is not only sustainable it makes the whole trip more of an adventure.
You should also consider looking on lift-share websites or hitch-hiking (approach with caution if you're on your own). If none of these are an option you could drive but maybe you could also offer a lift via a lift-share website? This may be new to you but it's all part of the adventure plus it's good for the planet to assess alternative options.
Thinking of planning a bigger adventure? Check out these wise words from the man himself, Alastair Humphreys
Gear for your accessible adventure
You don't need to have top-of-the-range stuff to go on your first outdoors trip, just the essentials. Having the right gear will make your adventure much safer but before you start forking out the wonga see if you can make do with what you already have. 
Here are some basic essentials which can cover most accessible adventures:
A sleeping bag – Here's a list of the best vegan sleeping bags on the market

A roll mat

A tent or bivy bag

Warm clothes – fitted thermals as a base layer then layer up baggy layers on top

A warm hat (yes even in the summer this is essential)

Waterproof clothes

A torch

A toothbrush with some toothpaste

Food and water

A bike (the most sustainable way to get to and from your adventures!)
Not the most extensive kit list but this should cover a lot of adventure ideas. As someone who always tries to carry all possible bits of equipment (J has to go through our packs to check we've only got necessities), this might seem a little sparse. Trust me though, as long as you have enough safety precautions, the less you have the better. You'll feel liberated existing in the wild with so little and you'll better appreciate the beauty of nature around you.
Click here to find our complete day hike packing list, perfect for you accessible adventures
If you have any questions about your first outdoors trip or to tell us about an adventure you've been on then make sure you drop us a comment below!
How to Begin Your Own Accessible Adventures
Seems pretty achievable right? Going for a walk with a friend isn't so hard and if your only other excuse is that you haven't got the time, then, you gotta make time, trust me you'll appreciate it. I've said it before (and I know I'll say it again) but getting into the great outdoors is so beneficial for you. How can you pass up on something that is not only good for you but is good for the planet!
People spend far too much time inside concrete walls, under artificial lights, staring at glowing screens. We were born to be outside. To make the most of life you gotta push yourself out of your comfort zone: immerse yourself in nature, get some dirt under your fingernails and experience the wild – everyone can do that with accessible adventures.
Keep exploring…
Hiking 101: A Guide to Hiking for Beginners
Hiking Tips for Beginners: 10 Steps to the Perfect Hike
The Wonders of Spending Time in Nature
What Ethical Adventures Means to Us & Why it Should Mean the World to You