The Cumbria Way in the Lake District, UK is one of the most incredible multi-day hikes we've come across – here's why YOU should consider walking it!
---
The Cumbria Way is a breathtaking hike, stretching 70 miles straight across the heart of Cumbria and the Lake District National Park in England, one of the country's most impressive natural areas. Starting in Ulverston, it meanders through captivating valleys and woodlands, besides vast lakes and over rugged peaks to reach the city of Carlise, further north.
Originally devised in the 1970s, the path was put together by volunteers and park staff but not completed until 2007. Now complete, the trail takes you to unmissable parts of the Lakes over the course of five or six days. Many hike the Cumbria Way throughout the year and you'll find the perfect mix of convenient amenities combined with utterly wild and remote landscapes.
Just in case you need a little more convincing, here's exactly why you should hike The Cumbria Way!
1. Watch the sun rise over Derwentwater Lake in Keswick
Unzipping your tent to dozens of mist-shrouded peaks surrounding Lake Derwentwater… is there any better way to start the day? We think not.
Keswick is a convenient midway point along the Cumbria Way trail, with shops to fill up on supplies and damn inspiring views all around.
You can enjoy a warming brew from your tent and watch the local wildlife as the sun rises from beyond the horizon. If that view doesn't clear the cobwebs and get you raring to go, I don't know what will.
---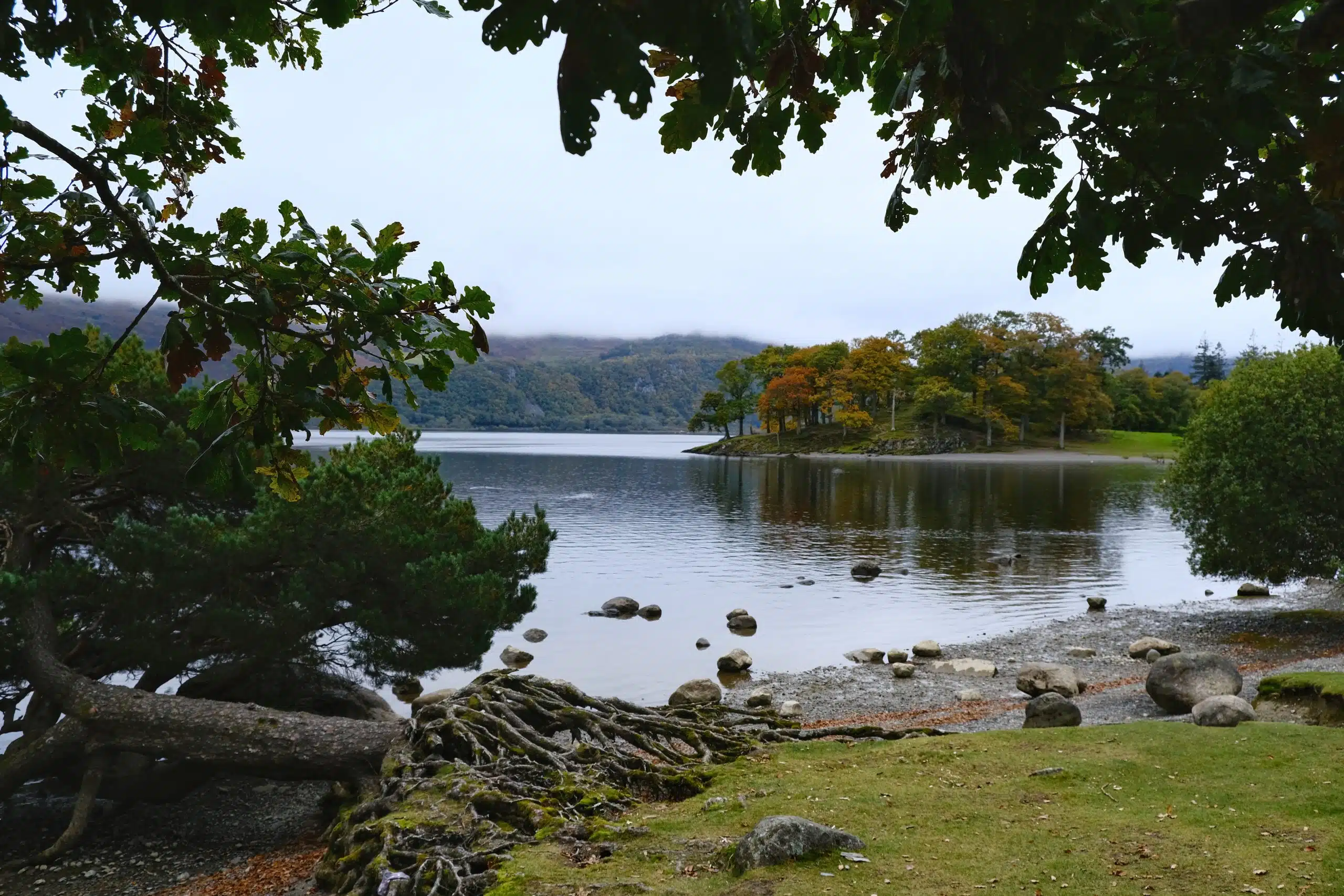 2. Cracking lakeside pit stops
The Cumbria Way passes by many of the seriously captivating lakes the region is famous for (it's called the Lake District for good reason, you know!).
Hugging the banks of rivers and lakes, the trail gives way to some incredible views where you can't help but stop to take it all in. The perfect excuse for a good pit-stop, to enjoy the scenery and gobble down some hiking food.
A word of warning: don't get too comfortable.
With tons of mesmerising landscapes, you may find yourself getting sidetracked in awe of the view and getting to your daily end destination much later than anticipated.
We found out the hard way and spent most evenings hiking in darkness, way behind schedule.
---
3. Wild starry nights from your tent
Camping is one of the best ways to make the most of your surroundings and the chance to get a glimpse of the night's sky in all its glory. Although there are plenty of BnB's and hotels along the route, you don't get to truly experience the rawness of your surroundings like you do when wild camping. And the Lakes are perfect for it.
You're away from the light pollution of nearby towns, pitched up and relaxing with a warming brew, ogling up at the stars above. You can't beat it.
---
4. Wet your whistle at The Old Dungeon Ghyll Pub
The Cumbria Way passes through cobbled villages and friendly towns, which means there are countless pubs where you can enjoy a well-earned pint.
The Old Dungeon Ghyll stands out above the rest, in a rural setting surrounded by rocky peaks and a bustling hub for all outdoorsy folk alike. A haven for weary hikers and a hot spot for climbers, this pub is a good place to rest your weary legs and scoff some bar snacks at the end of a long day.
---
Want more adventure fodder straight to your inbox? Sign up for our newsletter for more tales of the outdoors and expert tips!
---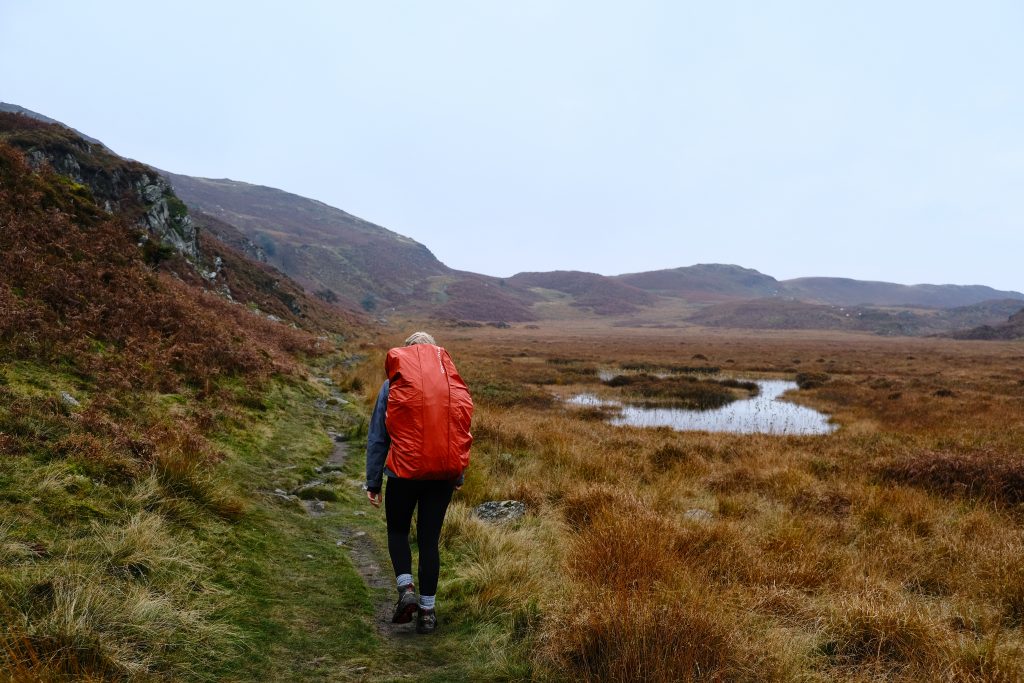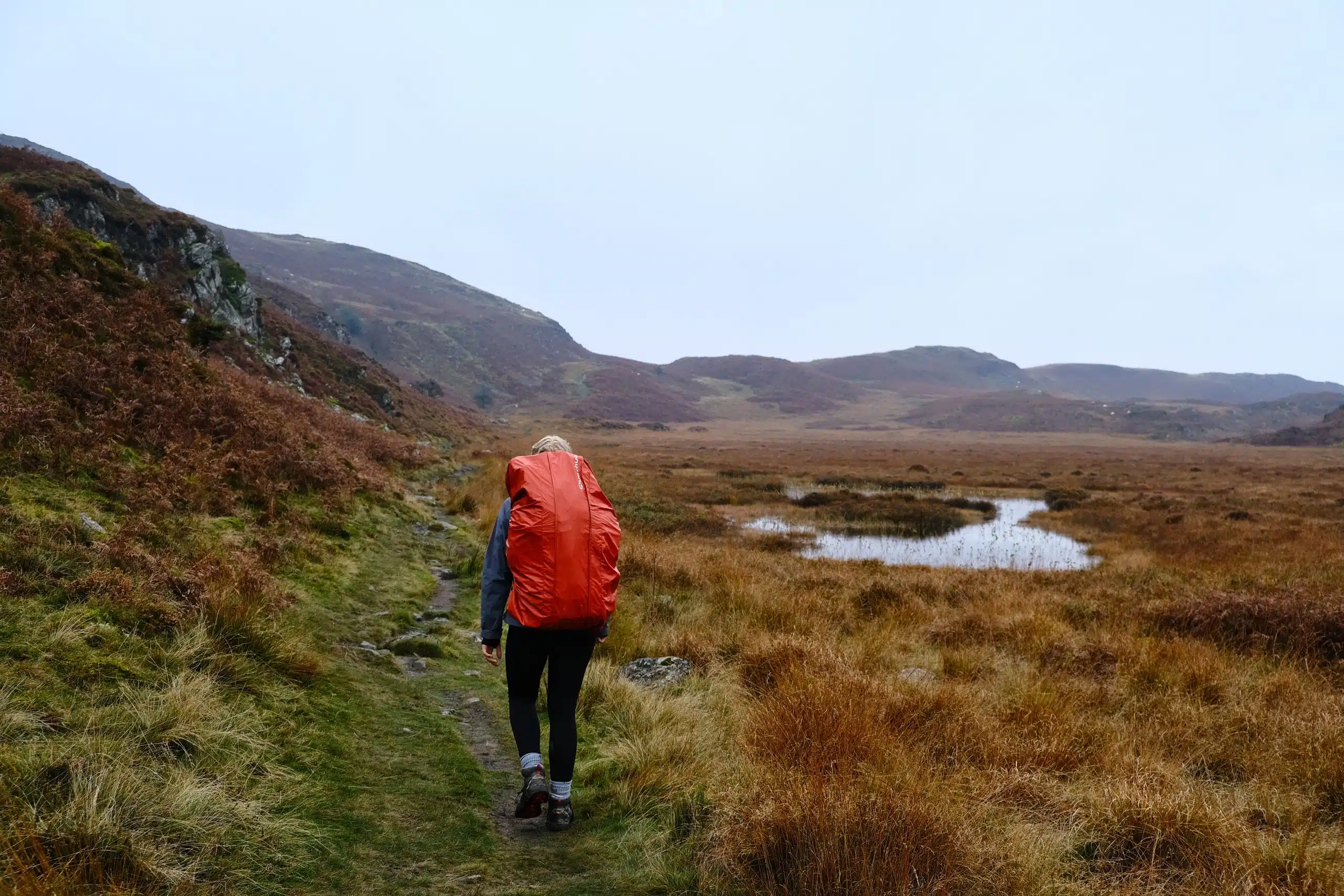 5. Wildlife spotting from your tent
The Lake District is home to a smorgasbord of wildlife, some of which are rarely found in other parts of the UK. Depending on how carefully you spy you might be lucky enough to see red squirrels, buzzards, kestrels, ospreys, red deer, otters plus heaps more.
We spent nights listening to owls whilst wrapped up in our sleeping bags and even woke up to deer right outside our tent, just outside Coniston as the sun was rising. Sat almost perfectly still, we sipped our morning brews and watched them for ages undisturbed.
---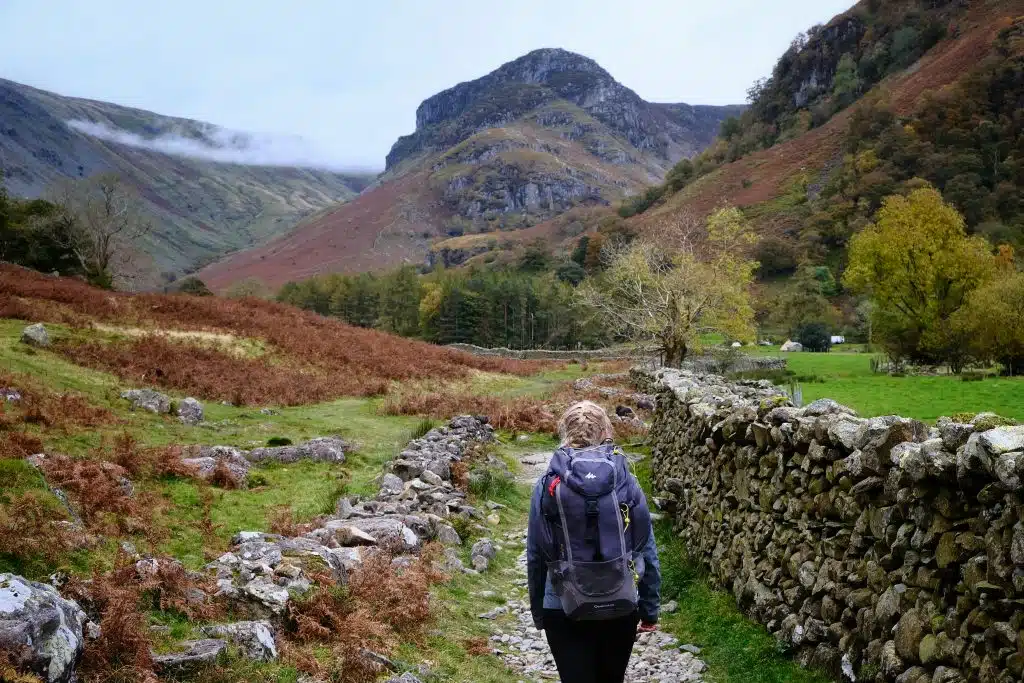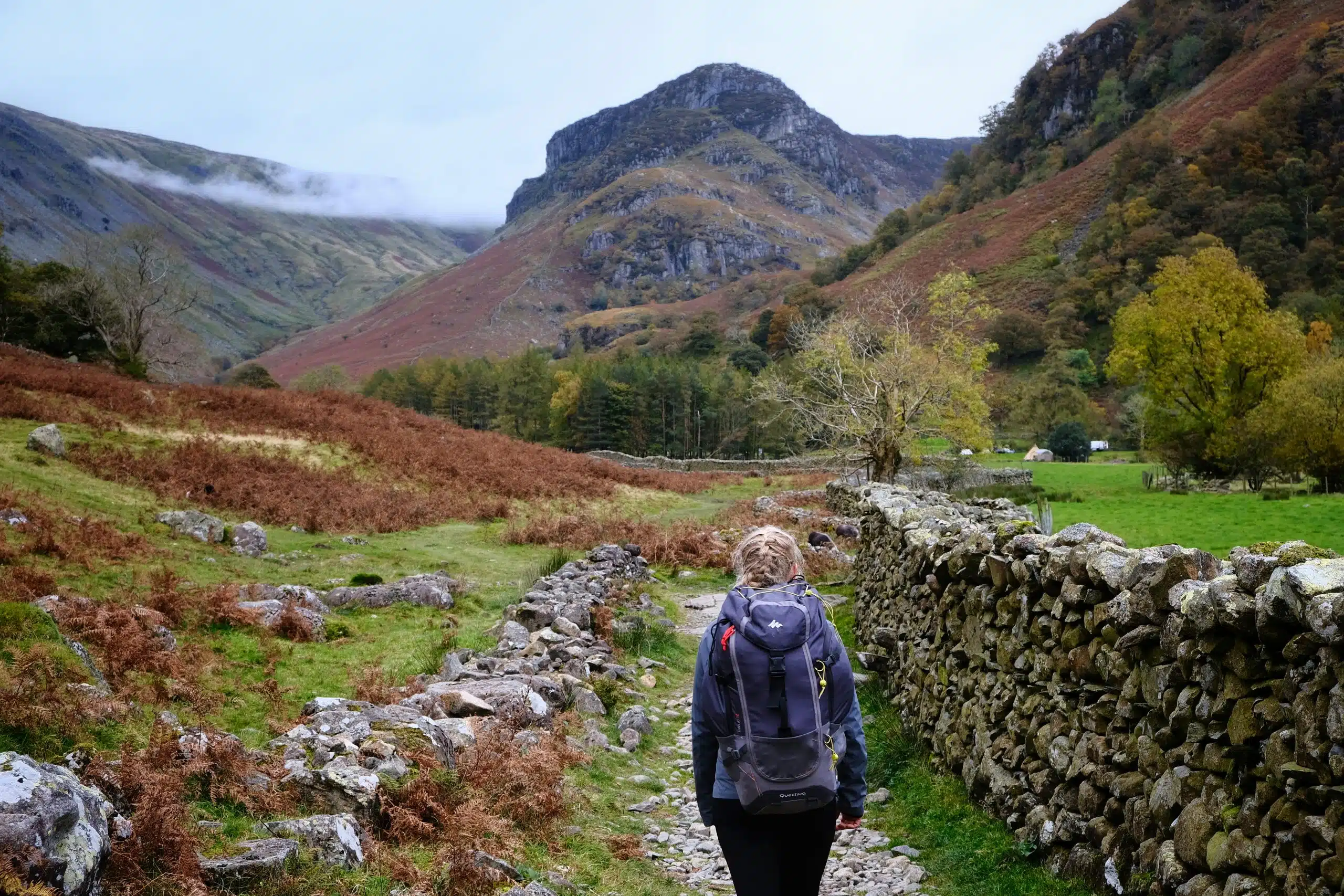 6. Experience the rawness of the wild landscapes
Although The Cumbria Way passes through some smaller villages and the odd town, there are some parts that feel truly wild and remote.
Away from shops and roads, the racket from civilisation gives way to the alluring sounds of streams and waterfalls, street lights and houses fade until only the sight of captivating peaks remains. There are times when you may not see another soul for hours, with nothing but open landscapes around you for miles.
A place you really experience the raw, wild nature of this national park is Langstrath valley, one of our favourite places for hiking in the UK. As you zig-zag up and over Stake Pass you'll find yourself in awe of the terrain stretched out before you. Amble through the hallow surrounded by commanding rocky peaks and you'll feel as if you left the world as you know it behind.
---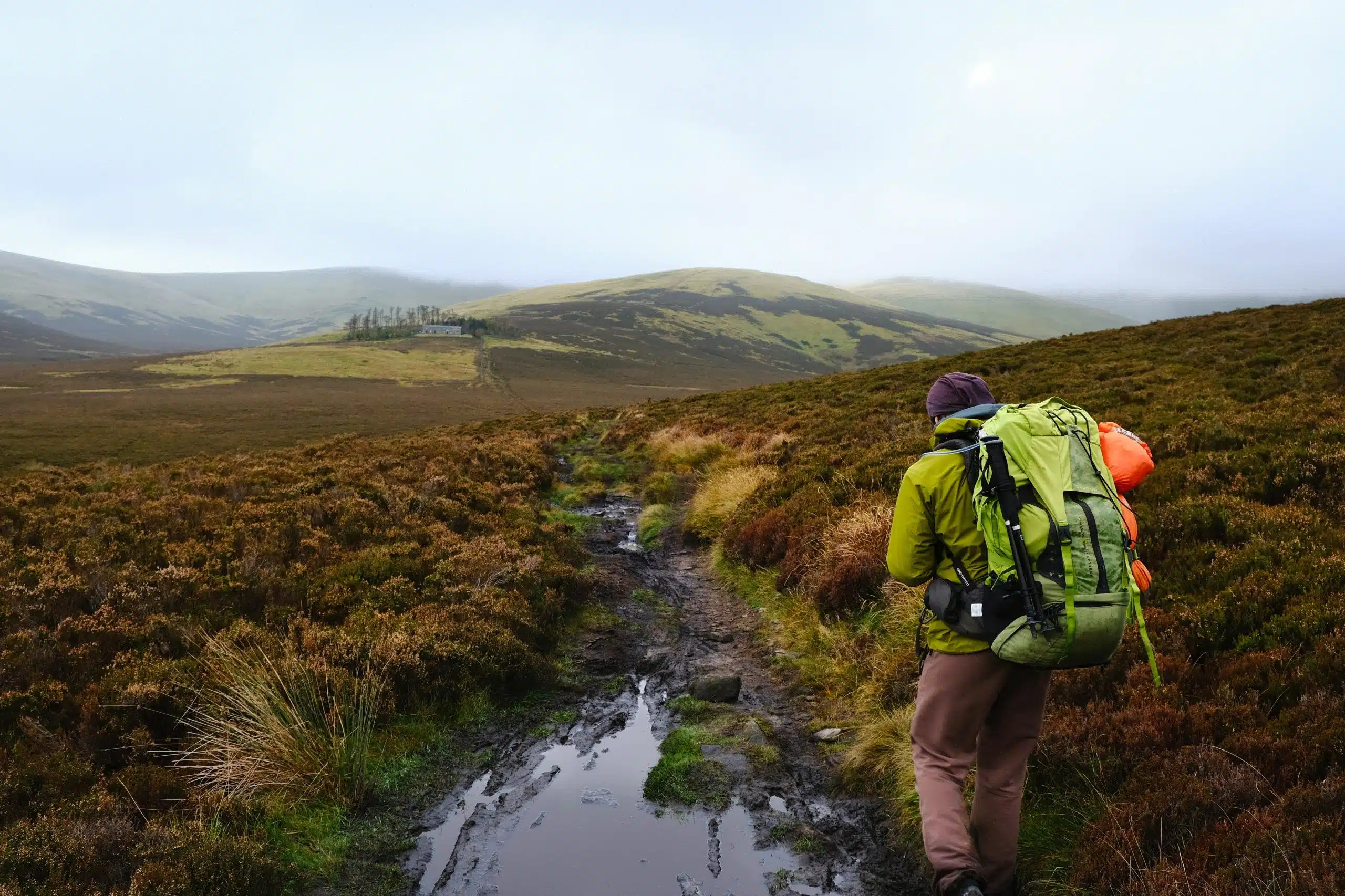 7. The chance to spend the night in some remote locations
If camping isn't your thing, or you fancy a night indoors to dry your socks, there are some pretty awesome places you can hang your hat for the night.
There are a few bothies dotted about along the trail including a pretty epic one called Lingy Hut, atop Hig Peak near Caldbeck. Plus there's Skiddaw House, the UK's highest hostel and one of the most remote, pictured above in a stunning location. Sat in the middle of a vast landscape surrounded only by peaks and low-lying cloud on a wet day, there aren't many places like this that still exist in this part of the world.
---
8. Spend all day outside in some pretty astounding locations
One of the highlights of doing a multi-day hike is getting to spend the whole day outside. Immersed in your surroundings and the elements, before long you forget about the worries of everyday life and begin to not care about how mucky or smelly you get.
Life becomes uncomplicated, with time only mattering to plan your next mealtime, and your sole focus is moving through the landscape before you and taking it all in.
It's a simple way of life, one that allows you to really appreciate the natural world, focusing on the here and now.
---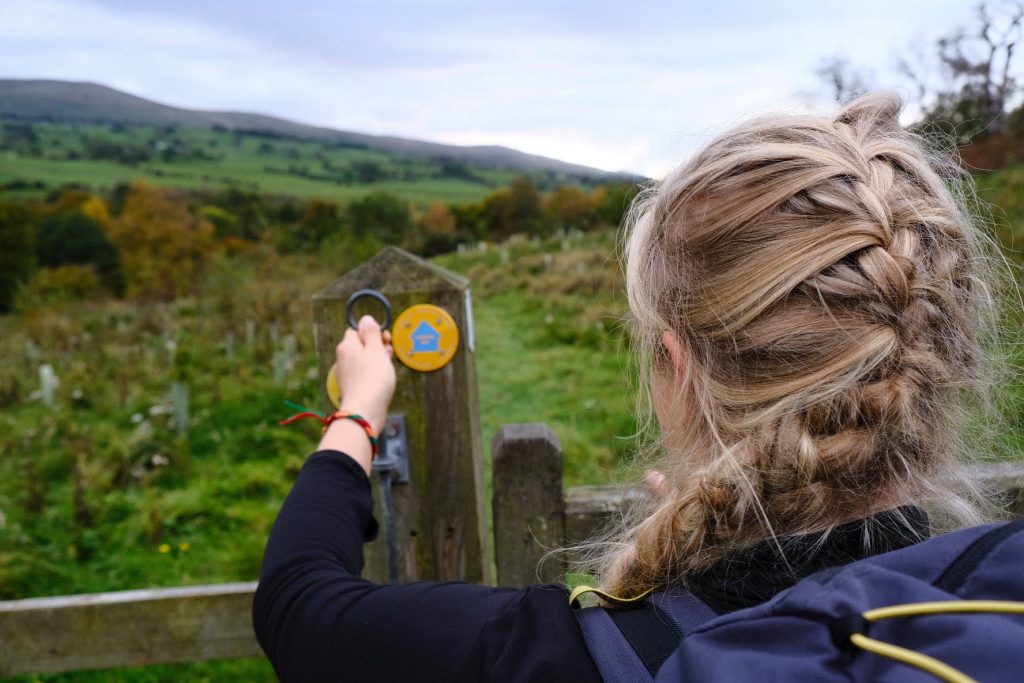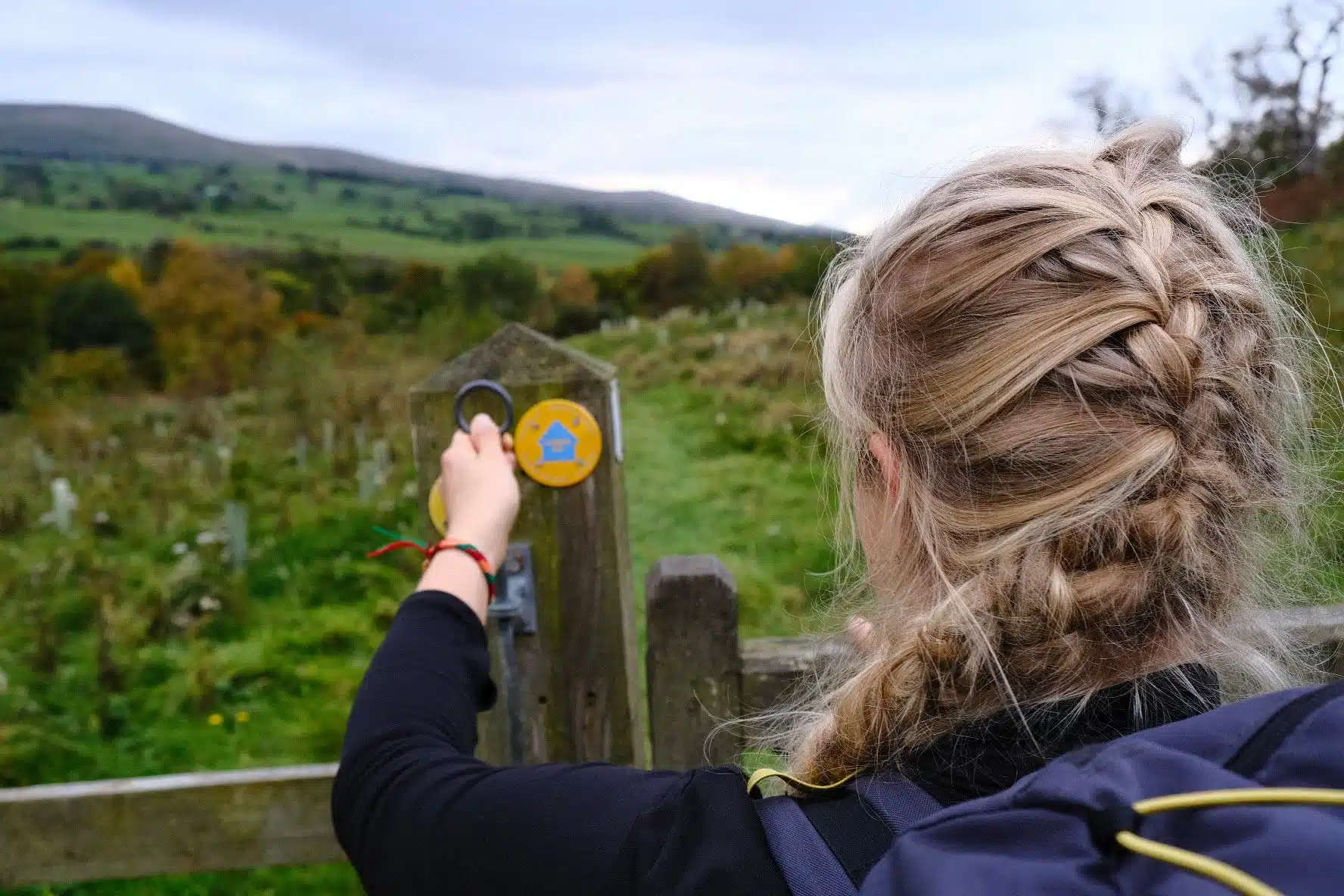 9. Friendly locals
Whether it's the huge backpacks or weathered and fatigued look on your face, locals can't help but stop and ask about your trip to wish you luck. From a warm greeting on the path to a half-hour conversation about outdoor achievements, you'll meet people from all walks of life eager to ask about your trip. It's also a great chance to find out what lies ahead as people warn you of steep inclines and hidden camping spots in the hills. The people of Cumbria are brilliant!
---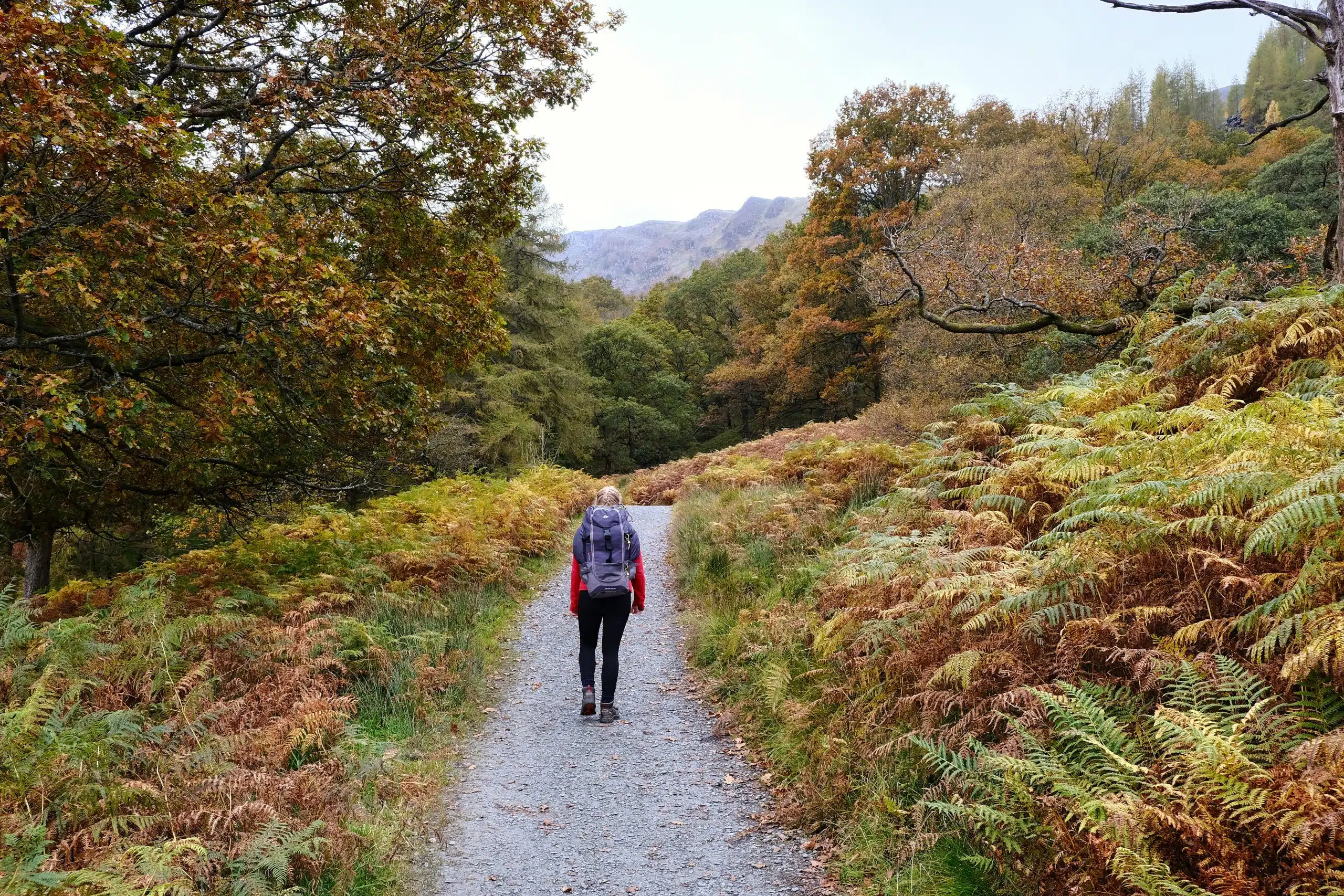 10. You can hike the Cumbria Way all year round
No matter what time of year you stumble upon this post, you could go and hike the Cumbria Way tomorrow! The highest peak is under 600m and there are no technical sections, so, as long as you're happy with long slogs, the trail is available to anyone in any seasons.
We hiked it in autumn when the landscape came alive with fiery colours and the fresh mornings gave way to fog-draped landscapes. Although we highly recommend hiking in the autumn to experience the vibrancy of the trees changing and quieter trails, we have friends who have hiked it all year round and loved it!
10 Reasons Why You Should Hike The Cumbria Way
Hiking The Cumbria Way is probably the best method to really take in the Lake District National Park. Spend the whole day outside exploring these vast valleys on foot and absorbing the natural landscapes. Whether you're an avid hiker or weekend walker up for a challenge, this trail allows you to experience some of the best of the UK's natural wonders and shouldn't be missed!