Nature-friendly and vegan toiletries to keep you clean and safe in the outdoors
---
It can be liberating to go completely wild on outdoor trips: passing on the teeth brushing, allowing those mats to appear in your hair, wearing the mud smears as a badge of honour and who even needs to wash clothes on an adventure? Who's going to smell you anyway?
But, even though J might dispute it, a little bit of self-care every now and again can do wonders. From stopping skin irritations and preserving your outdoor gear to giving you a self-esteem boost and energy top-up. Because let's face it, adventuring is mucky business.
Nowadays there are LOADS of products you can use to de-gunk you and your gear. But not just any will do. When you're out in these epic landscapes, you've gotta make sure you're helping to protect them too.
This is important for your own well-being and the welfare of the habitat around you.
Products that are vegan, use natural ingredients and minimal packaging will have a much lower impact.
Finding these kinda products can be a bit of a conundrum so we've done the legwork and compiled a list of vegan toiletry essentials. Everything you need to stock up for a trip with peace of mind, knowing it's cruelty-free and good for the places you're exploring!
Here you'll find a list of companies and brands that make vegan toiletries to use outdoors, for men and women. It includes all the must-have toiletry staples to have in your wash bag and products to keep you safe and healthy outdoors.
This article may contain affiliate links, they will never cost you more money but helps Veggie Vagabonds keep making content like this – thank you!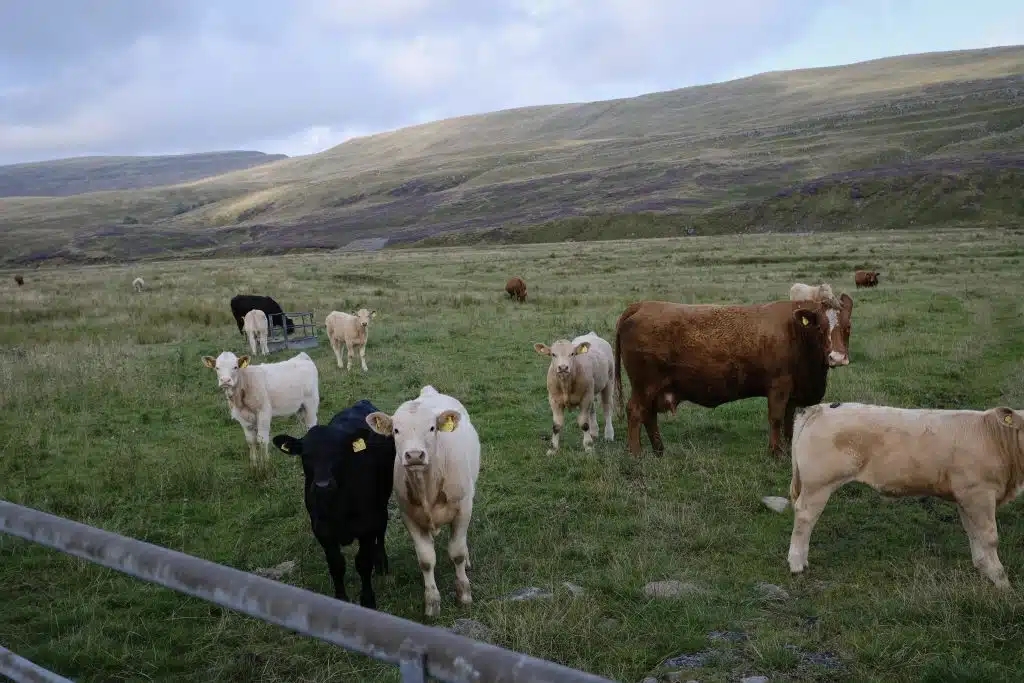 In this article you will find:
First off: be concious of where you wash
Before we start just a word about washing in the outdoors. If there are washing facilities – whether it's in campsites or even public toilet sinks – it's always best to use them as much as possible. If however, you're deep in the wild this may not be possible.
Here's some good practice for washing yourself and your gear:
If using soap or cleaning product, always wash 200ft away from a water source in a bucket or tub.
Never dump soapy water into a natural water source – even if your soap is made from natural ingredients, they may not be natural to that area.
Practice leave no trace as much as possible to reduce your impact on the places you roam.
1. Vegan toiletries
The ideal things to take in your wash bag may differ depending on where you're going and for how long. But, these are some of the essentials that will come with you on most trips:
Eco-friendly soap and body wash
Arguably the most important item on the list (even J stretches to carrying a bar of soap on lightweight trips). Nowadays finding natural and vegan soaps is pretty easy in most shops and supermarkets.
In the UK:
In the USA:
Vegan shampoo and conditioner
For short trips, you may not need this. Personally, I've often found it can be more hassle than it's worth. On longer trips, however, they're essential. The vegan shampoo and conditioner industry is growing at the moment so there are actually tons of brands to choose from.
In the UK:
In the USA:
If you see showering as just time taken away from being outdoors, Batiste dry shampoo is available to save you from a greasy mop (available in the UK and US), or you can try a DIY dry shampoo.
Sustainable deodorant
In the UK:
In the USA:
Toothpaste
In the UK:
In the USA:
Vegan face wash
The type of face wash you use is a very personal choice depending on your skin type. It's important to find the right one for YOU.
When you find the one that works, it's a match made in heaven and you may not want to deviate from your perfect find. So here are a few brands with nice vegan skincare products:
In the UK:
In the USA:
Want more vegan and eco-friendly tips to help you get outside? Sign up for our newsletter for tons of tips and guides to explore sustainably
2. Outdoor essentials to keep you safe and healthy
Outdoor adventures often require protection from the elements. These are some of the essentials we take on every trip to keep safe and make the most of the outdoors.
Some of the products, like suncream and mosquito repellant, are particularly important if you plan on spending time in the water. The chemicals can wash off and pollute water sources so it's reeeeally important to use nature-friendly options.
Eco-friendly suncream
It's never a bad idea to have suncream with you on a trip. Even on overcast days, the sun's rays can be harmful. So lather up and get out there.
In the UK:
In the USA:
Bug repellent
Some people are fortunate in that they don't get bitten much. I am not one of those people. If you're like me and are always fighting away blood-sucking critters, a tub of this stuff is essential.
In the UK:
Incognito vegan mosquito repellent – not only are they cleverly named, they use 100% certified natural ingredients and even make a soap you can wash with to keep the bugs at bay.
In the USA:
Wet wipes
Baby wipes, wet ones, wipes, whatever you call them, a packet always comes in handy on dirty trips. Whether it's to freshen up or baby wipe showers are the only option, just make sure they're biodegradable and remember to always pack them out and don't flush them.
In the UK:
In the USA:
Top tip: although wet wipes are a good way to freshen up, it's recommended you don't overuse them, especially if you have a front bum (they can upset your natural pH levels that help to keep infections at bay).
Hand sanitizer
When you've been clambering over rocks and up hills all day, it's a good idea to give your hands a squirt before tucking into that sandwich. You never know what you might have picked up.
In the UK:
In the USA:
3. Eco-friendly period products
Periods happen. They're completely natural and normal.
Chances are, if you spend a lot of time outside, you're going to have a period on a trip. The products you use is a very personal choice so here are a few options of vegan companies, to help you find the right one.
In the UK:
In the USA:
Take a peek at our female hygiene tipes to help keep you clean and safe on the trail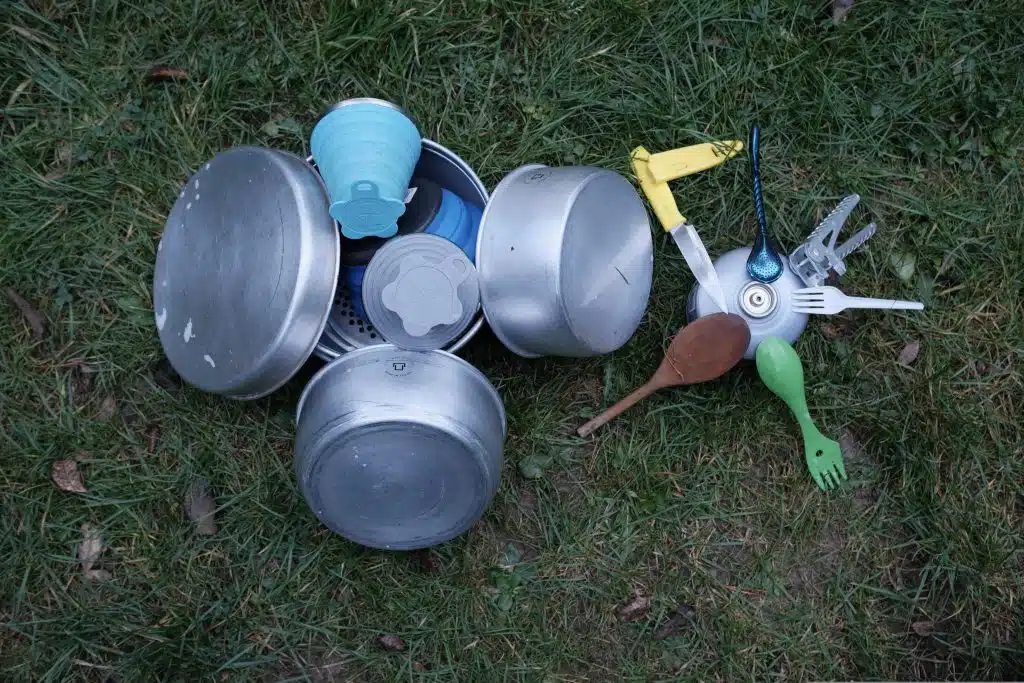 ---
4. Eco-friendly soaps for your gear
It's not just you that gets covered in muck, your clothes and cooking kit also need a good scrub too. It's important to make sure the soaps you use are actually good for your kit and don't cause any harm to your surroundings either.
In the UK:
In the USA:
These zero waste tips will help to protect the places you like to explore
5. Where can I buy vegan toiletries
Nowadays it is thankfully becoming a little easier to buy vegan-friendly toiletries. Gone are the days you had to source out a complete vegan shop, just for a bar of soap.
Some of these brands are stocked in high street stores and online such as those listed below:
In the UK:
Ethical Superstore – they have a hige range of toiletries and most of the UK brands listed in this article. Products that are vegan and cruelty free are clearly identified.
The Body Shop – not all of their products are vegan and cruelty free but they're all clearly marked online and in store.
Boots
Superdrug
You can also find ptoducts at independent and chain pharmacies as well as supermarkets.
In the USA:
REI – there vegan products aren't always clearly labeled but you can use their serach bar to find the ones on this list.
The Body Shop
The Vegan Cosmetics Store
At independent and chain pharmacies and supermarkets.
6. FAQ's
Are vegan toiletries cruelty-free?
Not always. Vegan products mean they contain no animal products or animal-derived ingredients. Cruelty-free means no ingredients or the product has been tested on animals, So it's best to choose options that are labelled with both.
Where can I buy vegan toiletries?
You can find them in supermarkets, pharmacies and online as well as the shops listed above.
Are vegan toiletries expensive?
Like most toiletries, you can find expensive and budget-friendly vegan toiletries. In general vegan toiletries do not cost more than their non-vegan counterpart.