The ultimate guide to vegan winter base layers for the best cruelty-free options to keep you warm whilst exploring in the cooler months
---
Vegan winter base layers are something the vegan outdoors community is constantly on the lookout for. The majority of base layer options on the market contain wool and with good reason.
Wool is a good insulator as it has a lot of desirable properties and it's biodegradable. This is partly why this article has been such a long time coming. Finding performance vegan base layers that live up to their wool counterparts has been HARD.
There's also a big question mark about whether they're more harmful to the planet in the long run as they're made from synthetic materials.
The cruelty that can be associated with the wool industry remains though. This is a big reason why vegans and animal lovers choose to avoid wool and are on the hunt for cruelty-free base layers.
After some research, we found the best vegan winter base layers to enable your winter adventures, whilst being animal-free!
This article may contain affiliate links, they will never cost you more money but helps Veggie Vagabonds keep making content like this – thank you!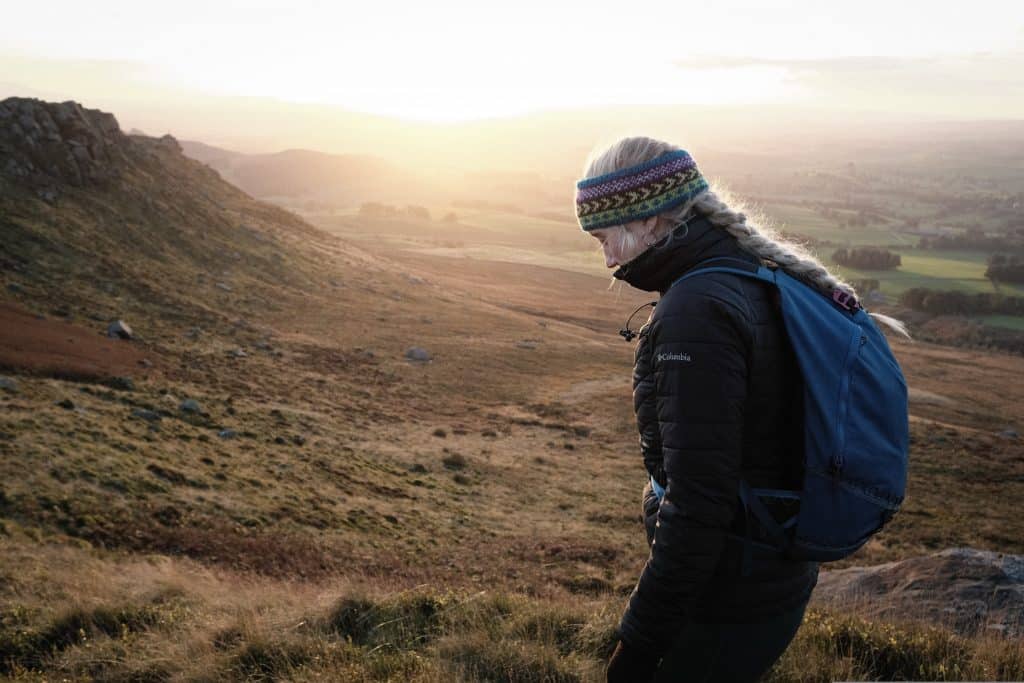 What to Consider When Choosing Base Layers
There are a few things to consider when choosing a base layer for outdoor activities. Lightweight breathable baselayers are more suited for warmer temperatures but in this post, we're going to cover winter and thermal base layers for cooler temperatures.
Base layers are an essential part of kits for winter. They act as a second skin, insulating and regulating your body's temperature. They help to keep in the warmth your body generates, whilst also wicking away sweat to keep you dry and warm. They're designed to reduce chaffing whilst offering freedom of movement and easily allow for extra layers on top.
A few things to consider when choosing a base layer:
Warmth – For winter particularly you need your base layer to be warm. Base layers that are brushed or fleece-lined will provide more warmth however this is often at the sacrifice of breathability.
Breathability – Super important when exerting yourself as you want to regulate your body's temperature to stay comfortable throughout the day. An item's breathability is its capacity to let moisture be absorbed and evaporated through the fabric. Some base layers have vents around specific areas to allow air and moisture to easily pass through the material. As I mentioned, it can be a toss-up between warmth or breathability but a good base layer should offer both.
Weight – Because base layers act as a second skin, you want them to be light rather than weigh you down. Winter base layers are heavier compared to summer base layers in order to provide more warmth.
Use – Depending on what you're doing outside, you'll likely need different base layers. If you're alpine climbing during the day, you'll want a base layer that provides breathability as you'll be working up a sweat. Come nightfall, when you're hunkering down in your tent, breathability isn't as important and warmth becomes more of a priority.
Wicking – Fabrics with wicking technology pull moisture from your skin as you sweat then allow it to pass through the fabric. This is important to keep you dry and warm, as water on your skin in cold conditions can soon become cold and possibly freeze.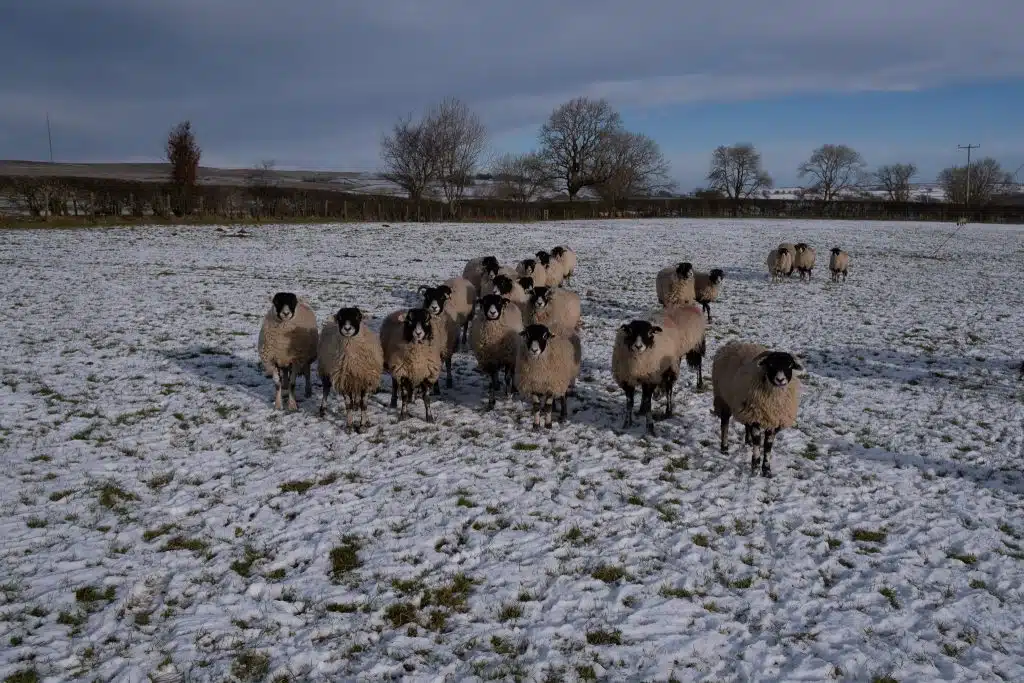 Vegan Base Layers vs Non-Vegan Base Layers
First off we need to answer what makes base layers not vegan.
A lot of winter base layers are made from merino wool which comes from merino sheep. They are reared and sheared to make items of clothing before being killed for their meat.
Merino wool is favoured because it has a lot of beneficial uses in base layers. It's lightweight, provides warmth, its breathable with natural moisture-wicking properties and it's natural. It is often more expensive than synthetic materials but you can find base layers that are a hybrid of merino and synthetic materials that are more affordable.
Being a natural compound, wool is also biodegradable. So, although some synthetic options are made from recycled materials, the jury is out on which has a more negative impact on the environment in the long run.
Shearing Sheep for Wool
When it comes to the process of rearing and shearing sheep, this can be cruel. It can involve mulesing, where flaps of skin are cut from the sheep to prevent flystrike. The shearing process can also cause harm to sheep resulting in injuries and sometimes death.
This is of course not the case for all sheep farms but a lack of transparency in the industry makes it difficult to trust how sheep are treated in the wool industry.
As this process can be cruel, vegans choose not to wear wool, instead opting for animal and cruelty-free materials, which we've listed below.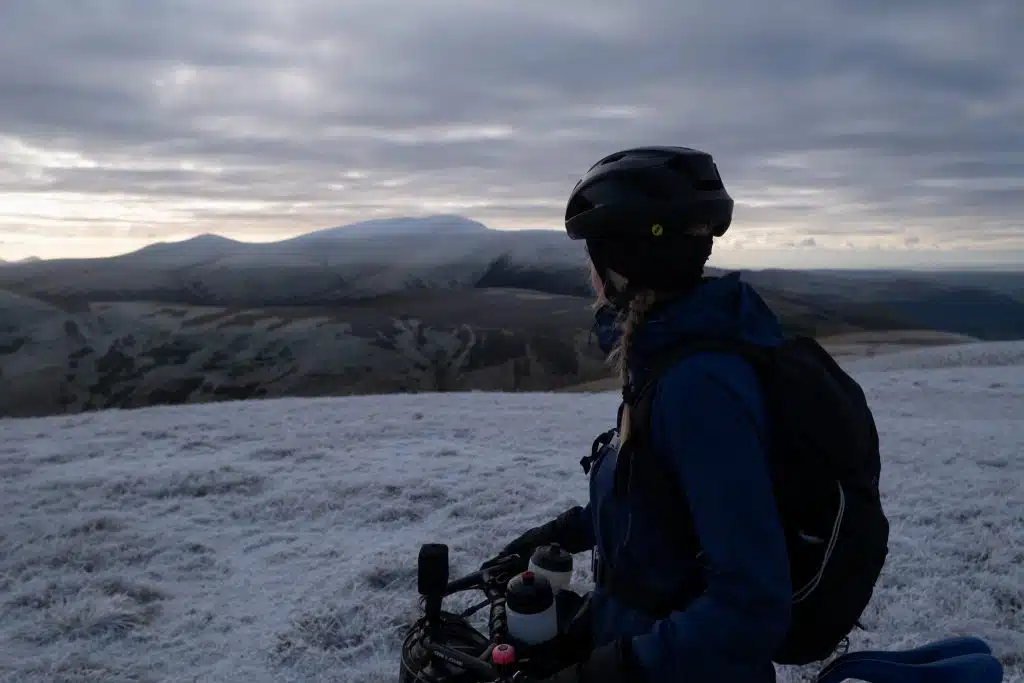 The Best Vegan Winter Baselayers to Keep You Cosy Through Winter Explorations
Patagonia Capilene Thermal Weight Baselayers
Patagonia's Capilene thermals are a great cruelty-free option to keep you warm whilst exploring. Patagonia is a B corp company that has the welfare of the planet and people at its core.
The Capilene thermal base layers are great for the cooler months as the Polartec fabric is warm and breathable, with moisture-wicking technology to pull moisture from your body to keep you warm.
The Capilene thermal weight range is made from HeiQ Pure odour fabric and recycled polyester. This helps to keep the smell away when perspiring and makes them a great eco-friendly choice too.
The Capilene zip-neck top has full underarm gussets to give you freedom of movement and minimise chafing. It also has thumb loops for full arm coverage and extra warmth.
The spandex stretch of the Capliene bottoms is soft and supple for flexibility and can be easily layered.
They're available in a thermal top and bottoms, with women's sizes XXS-XL and men's sizes XS-XXL.
---
Looking for more ethical gear guides and reviews? Sign up for our newsletter to get our latest posts
---
Columbia Omni-Heat Midweight Baselayer
The Columbia omni-heat baselayers are made from antimicrobial fabric to protect from bacterial growth and any piffy smells that come with it. The omni-wick material also draws moisture from your skin, helping to keep you dry.
The mainly polyester material with 4-way stretch comfort means there's great freedom of movement.
The omni-heat top can be worn for snow sports or hiking to regulate your heat on the move. It comes in women's sizes XS-XL and men's sizes S-XXL. It's a lighter, more breathable option compared to others on the list so is better suited for temperatures just above freezing, or if you know you'll be active and likely to work up a sweat.
The omni-heat compression baselayer bottoms have a thermal-reflective lining to retain heat easily. Making them a good choice for colder temperatures and less vigorous movement to stay cosy. They're available in women's sizes XS – XXL.
I haven't been able to find the men's omni-heat tights anywhere. On the Columbia website, it says they're sold out but doesn't give any information about whether they'll be coming back. I'm not sure if this means they've been discontinued but I will update this page if I'm able to find them available anywhere.
---
Odlo X-Warm and Warm Eco Baselayers
Odlo is a Norway-born company who have a range of base layers for milder to colder temperatures.
Their active x-warm eco range is made from recycled polyester and as the name would suggest, is intended for cold exploration. They are designed with soft insulation pads to help protect sensitive areas of your body from the cold.
The recycled polyester material is combined with Odlo's odour-resistant and moisture-management technology. That helps draw moisture from the skin, keeping you dry and warm most importantly. Being made from predominantly recycled materials means they're good news for the planet too!
The x-warm range is optimal for temperatures from -10°C to -30°C depending on your level of activity outside.
Odlo also has a warm range that is suited for cooler temperatures and if you'll be exerting yourself more. It's ideal for temperatures from 15°C to – 15°C.
Odlo's range comes in tops and bottoms for women in sizes XS-XL and men in sizes S-XL.
---
Rab Conduit Baselayers Range
Rab's Conduit range of baselayers are designed for adventures in cold temperatures. They are made with 92% recycled Thermic G fleece that is warm and breathable. It has quick-wicking technology making it ideal for strenuous days in winter weather.
The crew and pull-on options are super soft for next-to-skin contact and comfortable with other layers on top. They offer great mobility making it easy to move your arms during outdoor activities.
Whilst the tights have a deep double-layer waistband to make sure they stay in place and are comfortable. The articulated knees and stretchy fabric offers freedom of movement whilst mountaineering, climbing or skiing.
The women's comes in sizes UK 8-16 (USA 4-12) and the men's in sizes S-XXL.
---
---
Helly Hanson Lifa Active Baselayers
The Life Active baselayer range from Helly Hanson is designed for managing your body's temperature whilst working up a sweat.
They provide lightweight insulation with a two-layer system on the top and tights. The polyester and polypropylene material is soft next to your skin and wicks sweat to keep you dry and warm.
The Lifa active range is designed as a performance baselayer to be breathable whilst you move. The flatlock seams and slim fit design means you can layer up easily as the temperature drops.
They come in women's sizes XS-XL and men's sizes S-XXL.
---
Dope Snuggle Baselayers
Dope is a company that makes a range of snow sports gear and baselayers. Their snuggle range, is as the name suggests, super snuggly and the best suited for cold climates. Made from polyester-spandex mix, with their wicking technology to keep you dry.
The tops are designed to be a bit baggy, allowing heat to escape and keep you cool. The brushed inner is cosy to keep you warm all day. The women's top features a roll-neck design to regulate body temperature and Dope says they're designed to fit all body types.
The baggy design and roll-neck of the women's models does mean they aren't easy to layer on top of compared to other options on the list. The men's top doesn't have a roll-neck design so is more easily layered.
The tights are stretchy and breathable to help keep you warm but comfortable when on the move. They have a smooth outer and brushed inner making them warm and easy to layer on top of. A wide elasticated waistband means they stay in place and don't feel constraining.
They come in women's sizes XS-XL and Men's sizes XS-XXL. They come in a range of block colours as well as some cool patterns, making them the more colourful option on this list.
---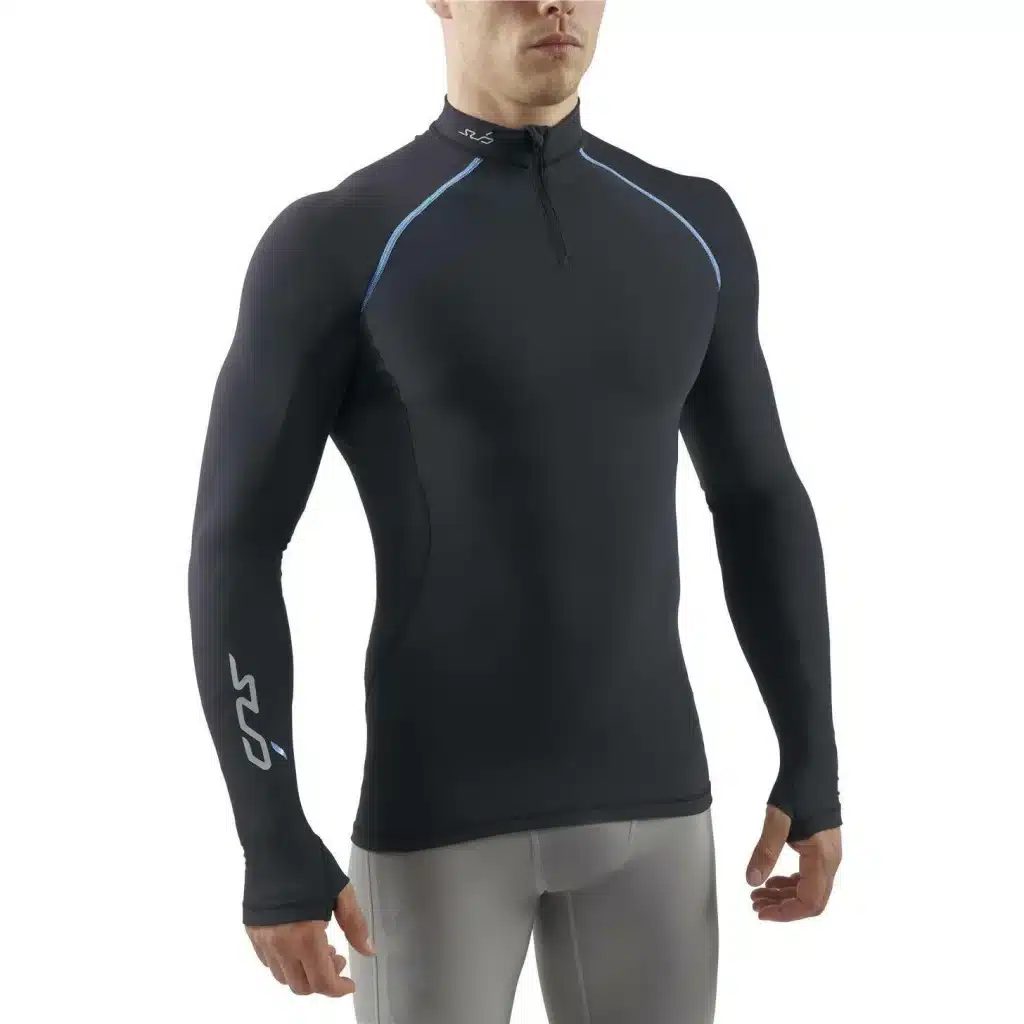 Sub Sports
Sub sports are a great budget option with their range of compression base layers. They have a range of tops and leggings that are fitted and fleece-lined to maintain your body's core temperature in chilly conditions.
The fitted and warm design means you can ditch some of the bulky layers whilst staying warm through winter. You can also easily layer on top of them when you need to due to their compression design. The wicking fabric keeps sweat off your skin to help keep you dry.
They have a few different designs with some being more breathable and others offering more warmth.
The freeze semi-compression zip top has thumb holes to keep in the heat, whilst the zip-neck and mesh underarm panels provide breathability.
Whereas the cold mock neck compression top, available in men's and women's, is designed to be like a second skin, locking in your body's heat.
As well as their compression range, they also have a thermal fitted range which offers protection against the cold but offers a lot more flexibility compared to their compression range.
The compression range runs small so if you're unsure, Sub Sports says to size up.
---