Trips have a habit of going wrong every now and again. That's what makes them an adventure.
---
Sometimes it's down to lack of planning, the wrong equipment or poor decisions. And quite often, it's completely out of your hands.
We've had heaps of successful challenges and accomplishments but we've also had more than our fair share of things going south too. From little slip-ups, tumbles and dodgy packing lists all the way to whiteouts and mountain rescues…
Though we've got hundreds of tales from little mishaps, these a few of the times shit really hit the fan (and a few that just make us laugh looking back on them!).
Climbing the tallest peak in Panama
This is quite a long-winded story so I'll chop it down to the details. I was working in Panama in my early twenties and wanted to climb the country's tallest peak, Volcan Baru (3474m), an extinct volcano.
The main route to the summit went along a road track, which didn't appeal. Local park rangers told me about a small, remote path from the western side that few people knew about. It would be a solid 2-day hike to the summit with lots of scrambling and little signposting… perfect!
I couldn't get local maps and this was long before smartphones. I was told to travel to a nearby village, find a small convenience store on its edge and the trailhead would be opposite. I had 3 litres of water, a pack of instant noodles and my hiking/camping gear.
To reach the summit would take 12 hours. I'd hike through the day and make camp a few hours short of the summit, wake at 4 am and finish the remainder off to reach the top for sunrise. All went according to plan, besides the scorching weather that had me tearing through the water supplies. I'd allocated 1.5 litres for the way up and 1.5 litres for the way down.
By 6 pm, I'd reached a neat camping spot and finished off my day's water cooking instant noodles. For some reason, the noodles really didn't sit well, leaving me maaaaassively dehydrated and parched. With only 1.5 litres left and a good 14 hours of hiking ahead, I decided to hike through the night, whilst it was cooler, to hit the summit quicker. I knew there was an electrical station on top which might have water or I could make my way back down to the village on the other side.
By this point, I'd been hiking hard for a good 12 hours. I was tired, dehydrated and groggy. After another hour of trudging upwards and heavy scrambling, the route got a lot more technical, with loose rocks, tricky climbs and sheer drops. Then, bushes closed in and the path disappeared. I bushwacked for a while but was stopped by a steep rock face.
It was at this point I realised my remaining bottle of water had fallen out of my bag. I was now off the route, at least 12 hours from the village I'd come from and not able to find my way further ahead. My cheap, local phone didn't have signal, either.
With the electrical station on top, I decided it was best to keep pushing upwards. I managed to traverse slightly and gain a bit more ground, but in doing so I gradually lost sight of the route I'd come from back down the mountain, blinded by darkness. I was quite literally stuck between a rock and a hard place.
The next hours were a blur. I was seriously dehydrated, lost and getting dizzy, with the temperature plummeting as I went over the 3,000m mark. But, as the sun began to rise, I spotted a vague route over the summit ridge.
I eventually scrambled to the top in a daze. I felt in seriously bad shape. There was an electrical grid but nobody around and the one small building was locked. I staggered around hoping I'd bump into someone, shouting for help. Eventually, I found an old bottle of water that had been thrown on the floor, which I drank, but it tasted vile.
With nobody around, I knew the only thing I could do was to head down the mountain the other side to the next village, a further 6 hours hiking. I was all over the place and struggled to find the trail down, knowing that following the wrong path and getting lost again would be trouble. I did find the road, which was much easier to follow, but as I stumbled down in altitude the heat picked up and the dizzier I got.
After, I don't know how many hours, I bumped into a group of hikers who were shocked at the state I was in and plied me lots of water and food. Opting against crashing out on the roadside, I kept pushing towards the local village. After hiking for more than 20 hours I found my way to the village bus stop and fell on board the local bus, falling asleep immediately for the whole 4-hour journey.
Finally getting back, I drank and drank and drank, then fell asleep for nearly 2 days. I ended up with a nasty mouth infection from the old water too.
Lesson learned: always have a form of communication and KEEP YOUR GOD DAMN WATER SAFE!
Getting spooked on Gunung Lawu, Indonesia
Java is filled with volcanoes and mountains, many of which are epic for hiking. We'd set our sight's on Gunung Lawu (3,265m) on Eastern Java, another tough 2-day hike climbing up into the cloud forest.
The hike up would be 6 hours – we'd watch the sunset, camp, then the sunrise – then 5-hours down. A local ranger told us there would be stations along the way for shelter and stalls at the top for food. We'd gone in the off-season and so it was pretty cold.
The route up was absolutely stunning, through thick, glistening forests, and we overtook 4 different groups in our march up the volcano.
As we climbed, we both felt a shake and heard a grumbling sound in the landscape. We could also smell sulphur. Java has a huge amount of volcanic activity, and the other volcano we'd planned on climbing, Merapi, has killed hikers over the years in eruptions. We were nervous.
We kept climbing and went by all 5 hiking stations, all completely empty. After 5 hours, we hit the summit and saw lots of small wooden shelters and kiosks but they were also empty. It all felt bloody eerie. We decided to call the park rangers and check everything was okay, but our local phone had no signal.
Both of us were spooked and so we decided to wait along the trail for the other hikers to catch up. There were no splits or alternatives routes along the trail but we waited for hours and none came by…
This is when we both concluded there must have been volcanic activity. All the people from the stations, kiosks and the other hikers had evacuated themselves off the mountain. It was now dark, on the top of a cold, lonely mountain and we were shitting ourselves.
We ended up running down the mountain in darkness to the bottom. All 10km of it. It ended up being a long, panicky 12 hours from bottom, to top and back. We reached the ranger's cabin at the trailhead, red-faced and sweaty, and they just laughed at us.
There hadn't been any volcanic activity. The kiosks and stalls were shut because it was off-season…
I don't know what we heard or felt. I also don't know what happened to the other hikers…
LESSON LEARNED: Make sure you have a working form of communication (AGAIN!)
Want more adventure inspiration and outdoor resources? Be sure to sign up for our mailing list below!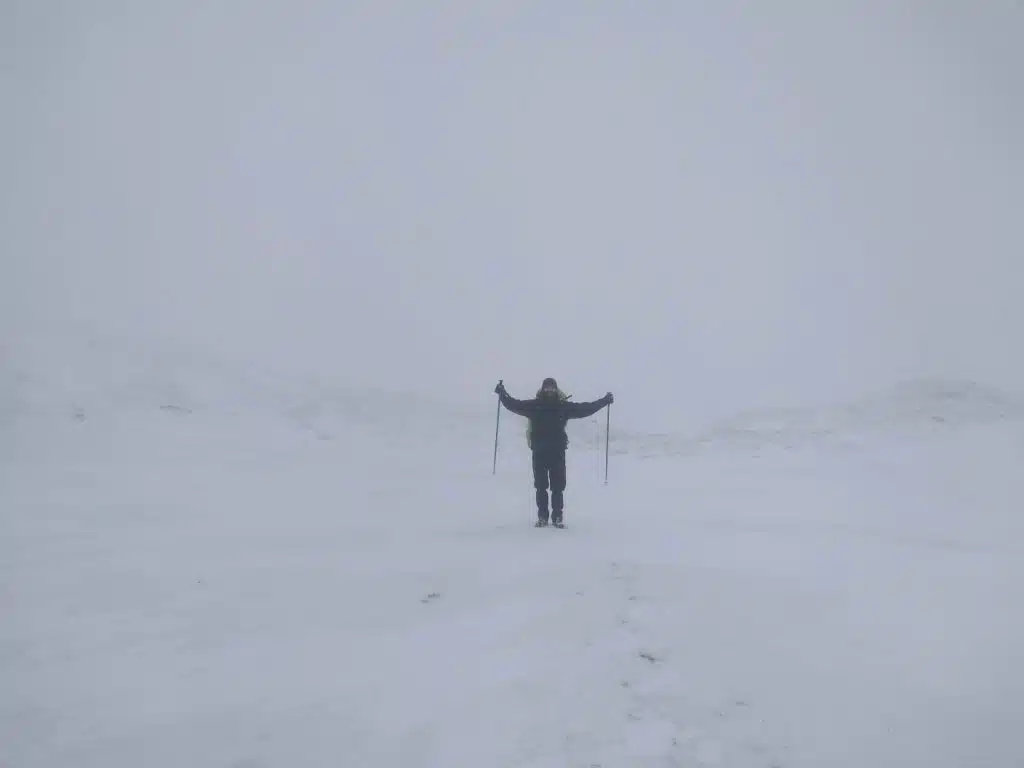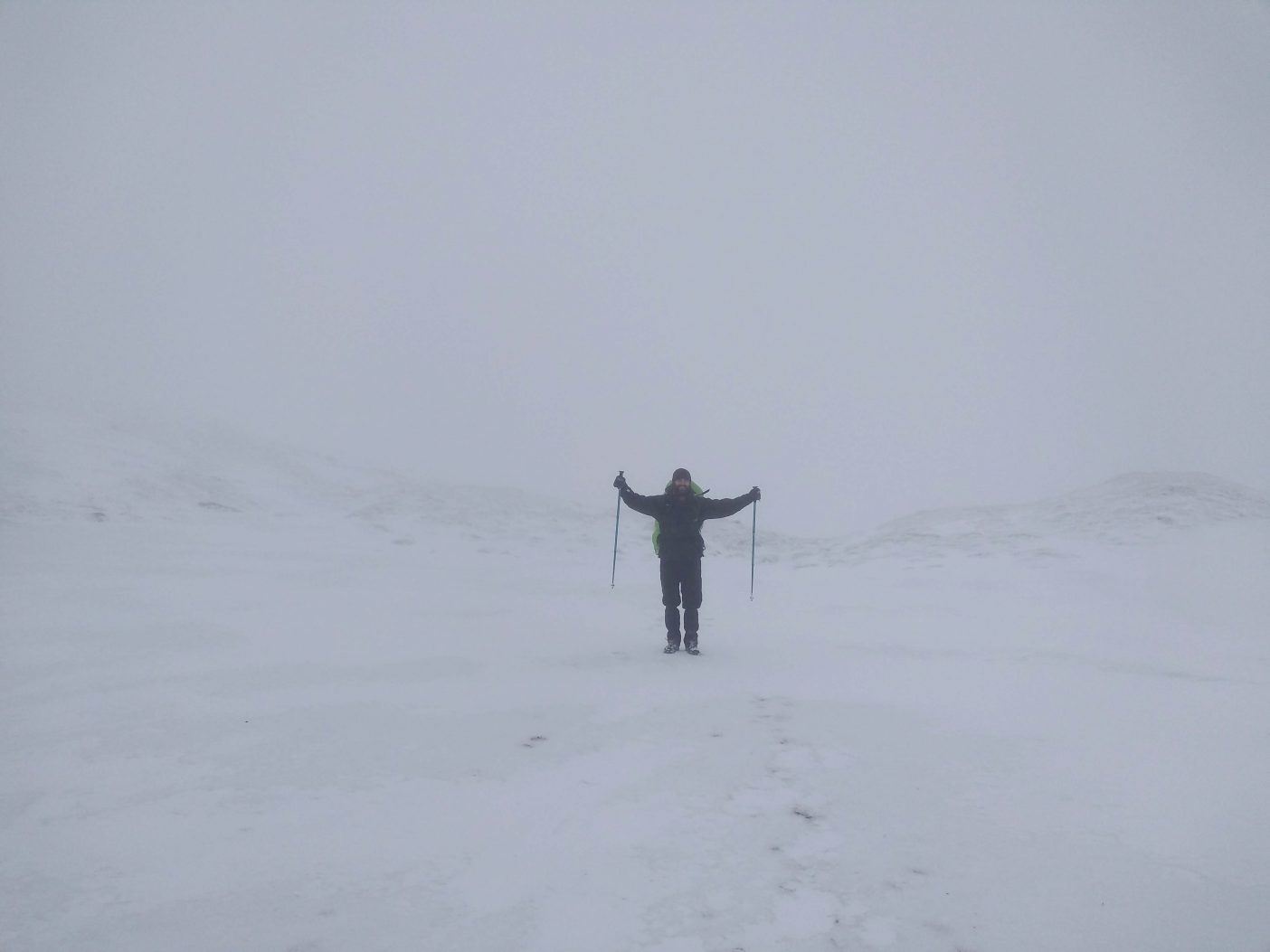 That time we got saved by mountain rescue
Out of all our outdoor mishaps, this is perhaps the most severe.
We had a 7-day window to hike a section of the GTJ trail in France, into the Jura Mountains and following along to the Swiss border. It was February, going into high altitude, and the conditions weren't great… but it was the only window we had.
The plan was to take things as they came, ready to turn back if things got too narly. I'd researched the route and checked with local hiking groups who said that mountaineering gear wouldn't be needed.
It would be 20km on Day 1, finishing at a mountain refuge to sleep. At the start of the ascent, conditions were okay and we moved slowly, weighed down with winter hiking and camping gear. After a long day of trekking, we slowly crossing 800m altitude and gloomy, purple clouds started rolling in. Though the hiking remained fairly straightforward with painted, ankle-high waypoints every 100m or so.
Another hour in, snow was coming down but visibility was still okay. We went past an empty mountain refuge, took some quick shelter and made a plan. Our map showed the next refuge was only an hour away so we'd reach it and call it a day.
Soon after leaving the refuge, the terrain got steeper, snowier and the visibility really started to drop. Still, our GPS was accurate, we were following a trail and had the right gear. We felt confident in reaching the second refuge.
As we climbed, conditions got worse and worse. Winds picked up, temperatures dropped and visibility came down to less than 10 metres. Most worryingly, we were now walking on very compacted snow with big patches of ice. The route was getting much steeper and we couldn't see the landscape around us.
To keep safe, we moved slowly, realising it was a potentially dangerous situation but thankful the refuge wasn't far off. To reach it, we'd have to follow over a small peak and then it would be waiting for us just shortly afterwards.
By this point the wind was howling, it was below freezing and slowly getting dark. My beard had frozen and the visibility was shocking. We'd both ended up sliding down ridges because of ice and panicking as you couldn't see what you were sliding towards. Gradually we moved towards the peak, where the wind intensified as it ripped over the summit.
Sarah and I were both pretty scared and had a little safety check to make sure we still felt confident. With the refuge so close, keeping moving towards it seemed like the safest option, which we did, but when we hit the marker point on the GPS, the refuge was nowhere to be seen. The visibility was too low to see our surroundings and the terrain was too difficult to properly search. Panic.
With our winter camping gear, it seemed best to set up camp and wait till morning when visibility had hopefully improved. We had water, food and plenty of layers. But when we tried pitching, the winds were so strong they almost ripped the tent from our hands. Properly pegging it down wasn't possible either because of the hardened snow and ice.
---
---
Now we were really bricking it and thought to retreat down the mountain. Within a few hundred metres it became obvious the descent would be too dangerous with ice and the whiteout. Again, we carefully tried pitching the tent and managed to find some softer flooring for the tent pegs.
I called the local mountain rescue to tell them of our situation, give our coordinates and ask for advice. They said the winds were expected to intensify overnight but we agreed it would be safest to stay put until daylight. Whether it was because of the language barrier (my French is lousy) or us misunderstanding in a frozen daze, they ended up coming to rescue us anyway.
A team of SAR volunteers found our tent and helped us to a snow buggy the was positioned nearby. The buggy drove us further down the mountain to an ambulance which was waiting for us on the closest road.
It was damn scary – things could have easily gone much worse – and we felt really shitty for bringing all of the volunteers out because of our leisurely hiking trip. They were a brilliant bunch of people and we're incredibly grateful.
This is a summarised account, but you can find a better write-up here if you're interested!
LESSON LEARNED: Don't trust old maps, be more cautious of weather forecasts and don't take winter hiking lightly!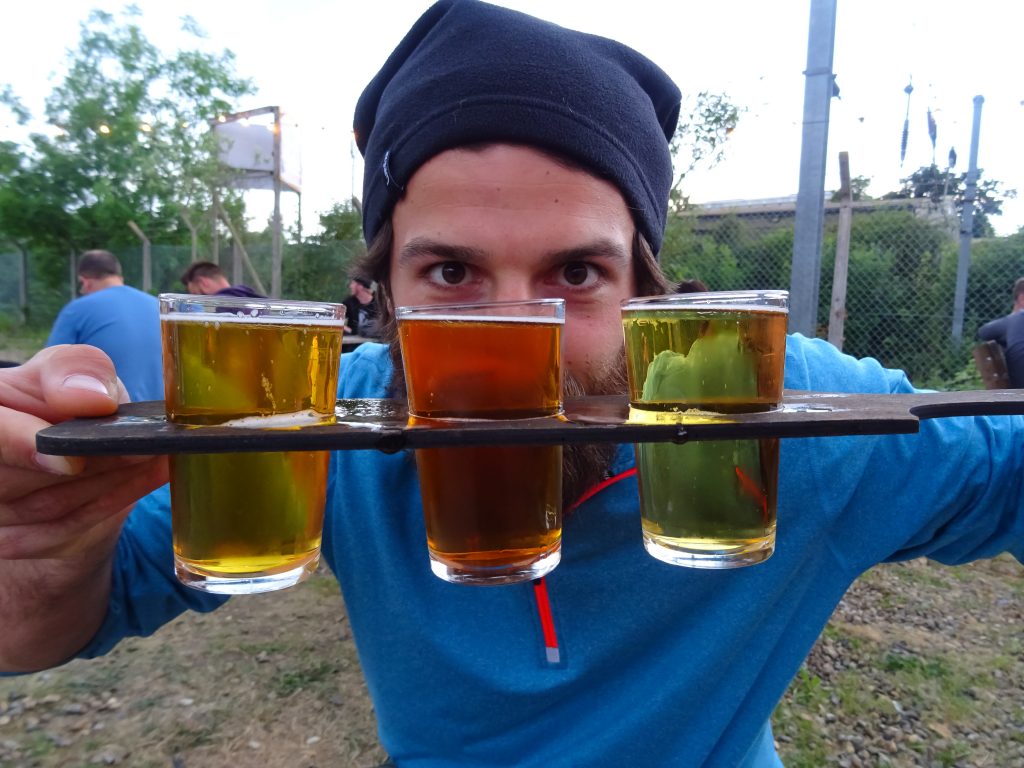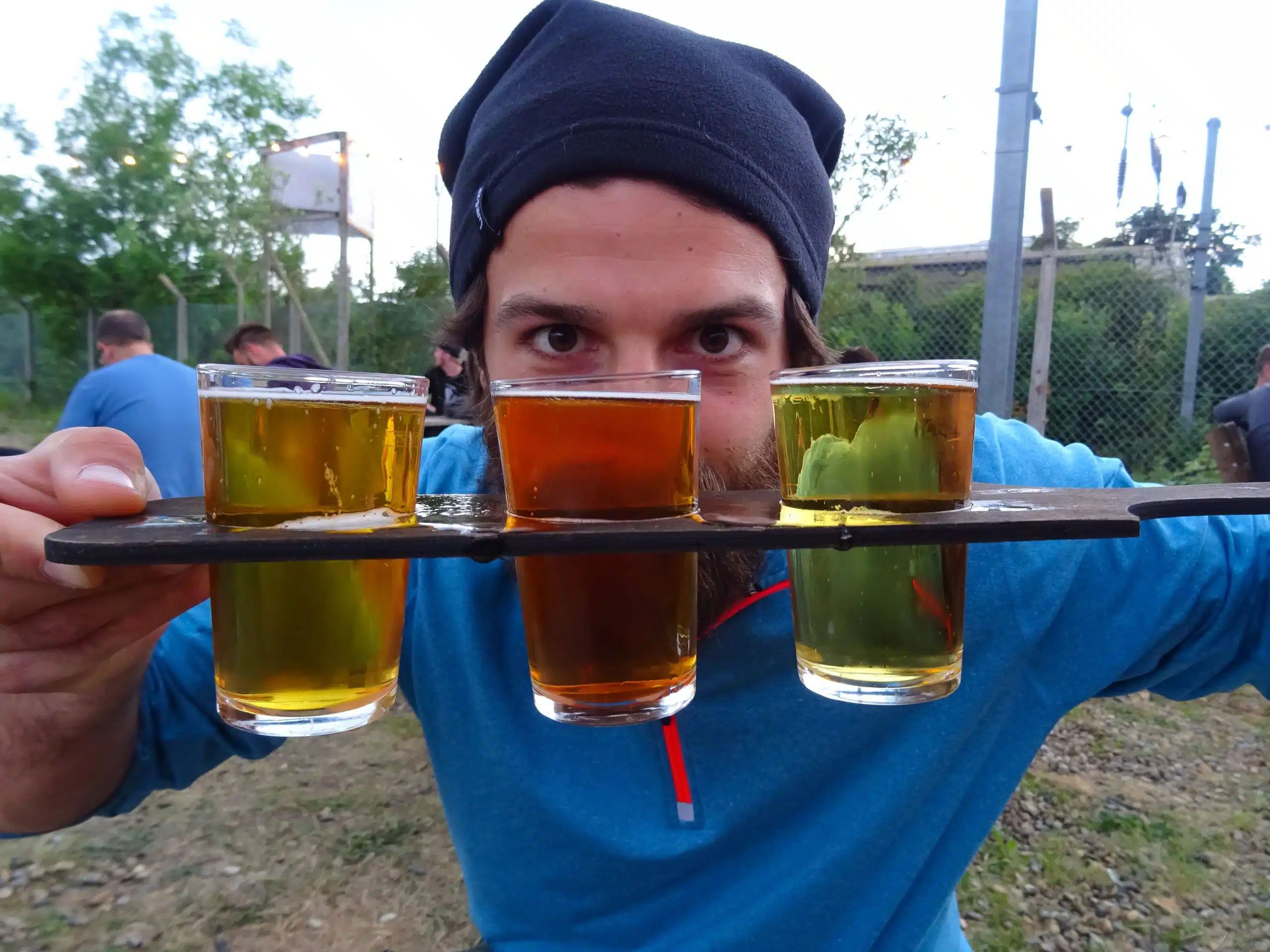 The WORST 100 miles ever
This one is slightly less severe but is definitely one of the least enjoyable experiences we've had.
In training for our UK Three Peaks Challenge by Bike, we planned a 400-mile training ride around the east coast of England.
Coming to the end of the tour, it was the last evening with an easy 60 miles the next day. We decided to celebrate. A local brewery was having a party with all of their barrels tapped and ready to drink – perfect!
After days of heavy cycling and little eating, our stomachs were empty and the pints literally knocked us off our feet. But, with so many beautiful local ales to sample, it's safe to say we indulged.
It got to the end of the evening, we were smashed and hungry. For some reason, it seemed like a good idea to order a late-night takeaway from a local curry house, delivered to the field we were camping in. The curry house was offering a half-price deal if you spent more than £30. So that's exactly what we did. We ended up with a family-sized offering of curry just for the two of us.
We scoffed the curry into the early hours of the morning, in darkness, sitting in a field and still completely piddled. Then crashed out.
We woke up with horrific hangovers and seriously dodgy bellies, still with the godawful taste of booze and spice in our mouths. It also turned out to be a scorching hot day.
The ride home was disgusting. Made worse by the seriously hot temperatures and a road that had been closed and ended up sending us on a 40-mile diversion. It worked out to being close to 100 miles, baking hot and filled with curry-scented hiccups. Not nice.
LESSONS LEARNED: Think about your pre-cycling nutrition!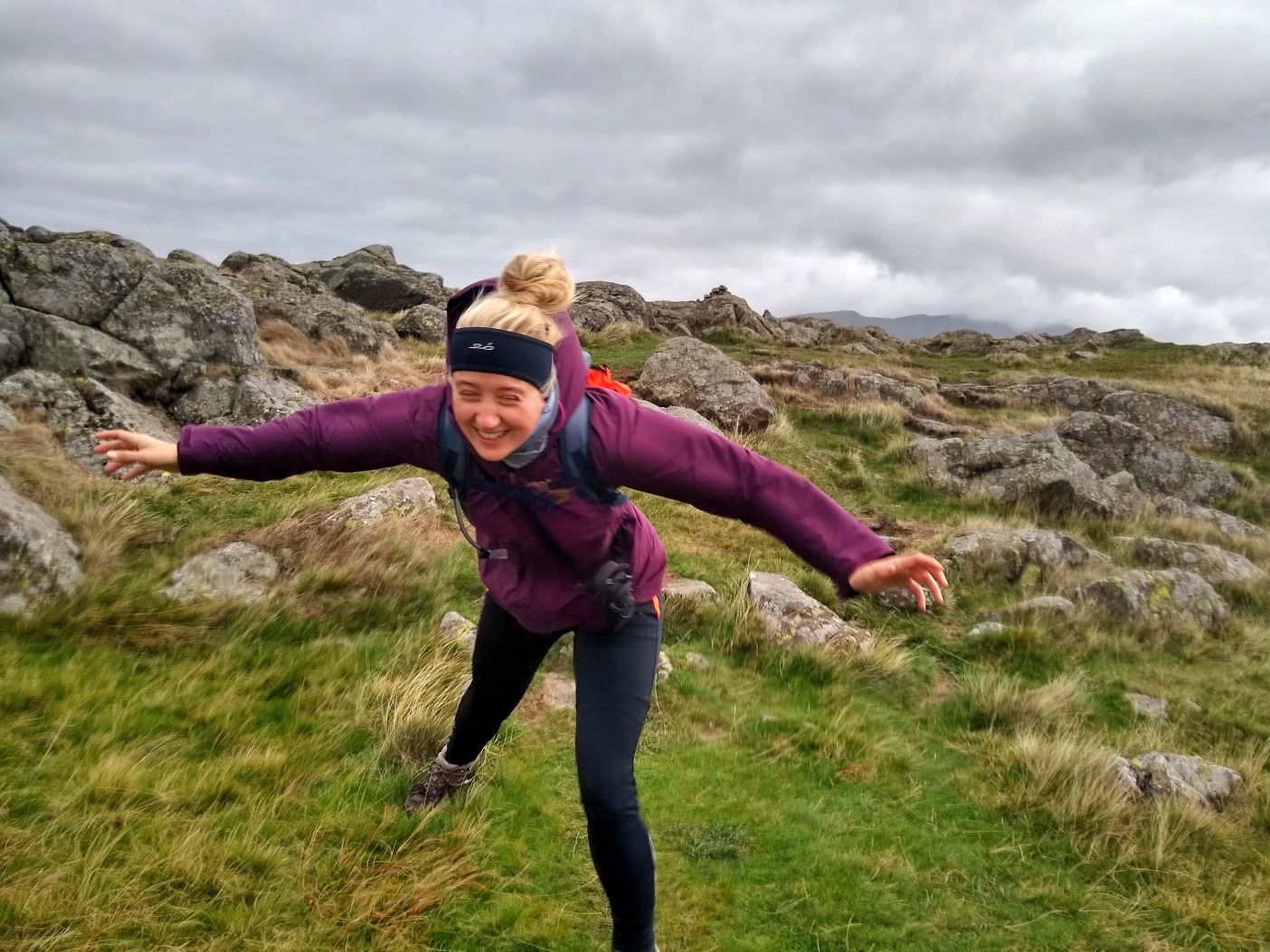 UK Three Peaks Challenge by Bike and Storm Ali…
Storms and bad weather have a bad habit of striking on outdoor trips, which is particularly frustrating on big charity fundraising challenges!
The challenge was already going to be hard. We'd have to climb the tallest peak in England, Wales and Scotland, then cycle 450+ miles, all unsupported, in a week… it was brutally hard, not to mention the knee injury I picked up.
To make things even spicier, as we approached the Lake District, 3 days into the challenge, Storm Ali struck. There were 80 mph winds, road closures, tree blockages and lots of damage. We reach the Lakes but trying to climb Scafell Pike, the tallest peak in England, was off limits.
The storm slowly subsided but we were two days behind schedule. There would be no way to complete the challenge in 7 days and we already had train bookings and bike reservations back home for the 8th day. The best option was to cycle as far as we could until the final evening, get a train for the remainder of the journey, climb Ben Nevis and then catch our train back the following morning.
Definitely not how we hoped the challenge would unfold but it taught us many things, was an unforgettable experience and we raised £1,000 for Friends of the Earth!
LESSONS LEARNED: Always account for delays when booking trains and holiday!
Did you like these stories? We've literally got dozens like this from over the years… hit us up in the comments if you're a fan and we can write up some more!