This period of lockdown and Covid-19 can seem like unchartered territory but there are experiences we can draw upon to help us through these unfamiliar times
---
Living life on the road strips your day of all unnecessary tasks and routines. You recognise what things are really essential in order to keep yourself fed and safe, and can then focus on immersing yourself in what's most important to you and the people you're with. This way of life requires self-reliance and consideration, realising that sometimes you just have to get the job done yourself. Other points teach you that making compromises and adjustments are necessary, even if not preferred. You appreciate the world and encounters around you, finding that small gestures of kindness can have the most profoundly positive effect.
In today's world of the Coronavirus lockdown, we can take heed of these life lessons learned from the road to help us through the current climate. Living in confined spaces with others, learning to make do with resources available and adapting to changes that are out of your control: all skills we pick up on the road without a moment's hesitation. These are all lessons that are invaluable to a vagabonding lifestyle and it turns out they're pretty useful for this damn pandemic too – awesome!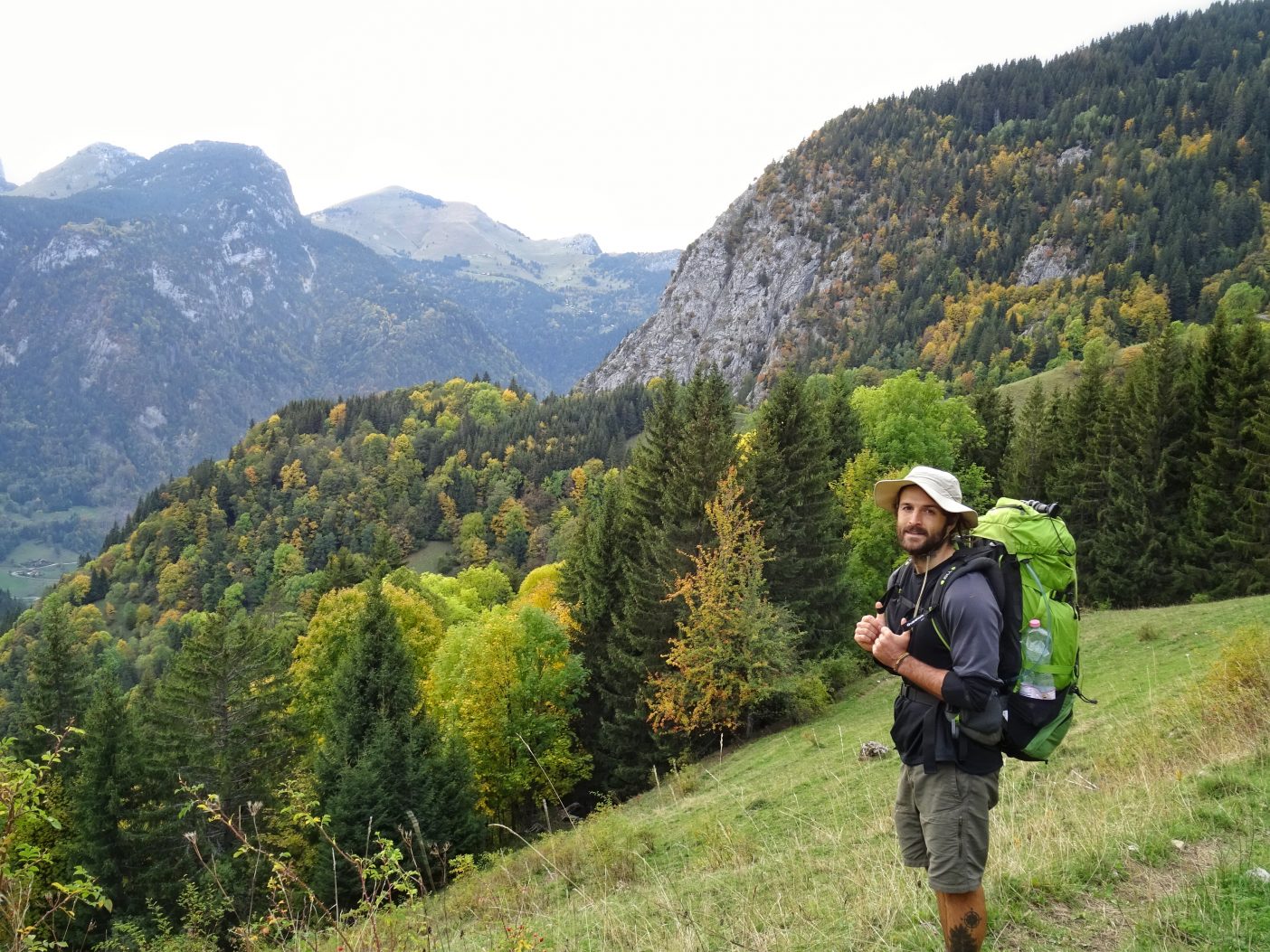 A simple lifestyle is just fine
Carrying your home, kitchen and worldly belongings in your rucksack, panniers or raft puts life in perspective. You realise what you really need to survive and whittle down your gear to only the bare essentials. It's an uncomplicated way of life where you find yourself prioritising moving from A to B, keeping fed, finding shelter and enjoying experiences around you. All other worries begin to pale in comparison.
Mid lockdown and we are also shifting to a more simplified routine at home, getting re-accustomed with our local surroundings and fewer activities. This all prompts people to think about their usual schedules and recognise what is most important to them. Much like on the road, this way of life begins to look a lot simpler and you adapt to enjoy the options that are available.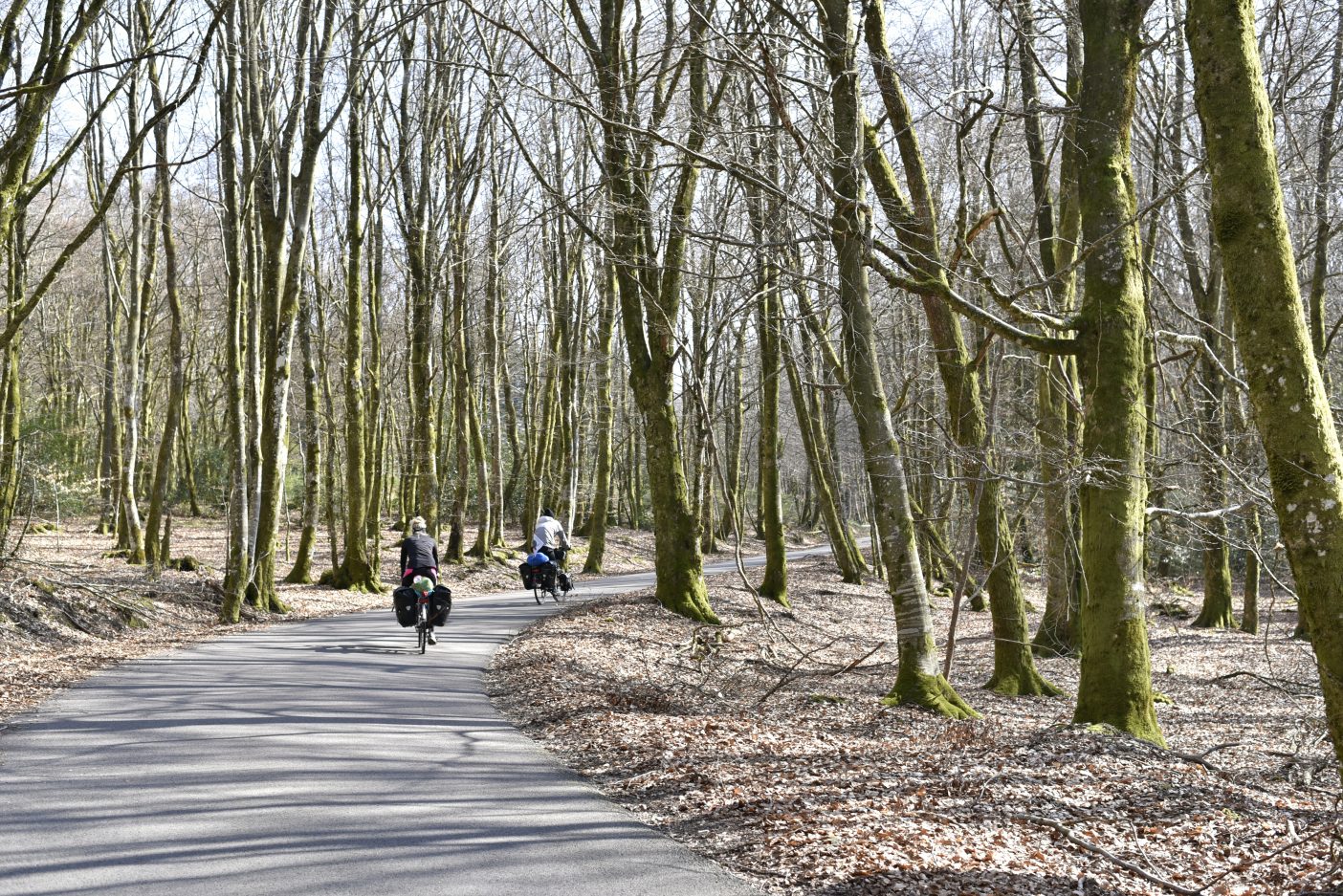 There are many things you can't control
When living life on the road you're often at the mercy of the elements and other variables that are out of your control. Bad weather, injuries, tents blowing away, no open places to find food… whatever the reason, there are many things in life that are beyond our control, and this is never more true than with a nomadic lifestyle.
You learn that preparation and planning are important but they can't account for everything. Sometimes switching to Plan B is essential. Learning this in the midst of a blizzard atop a mountain or when attempting to navigate across a country means picking up these skills and adapting damn quickly. Thinking on your feet becomes second nature and you learn to go with the flow, adapt and respond.
With the Coronavirus taking the world by storm we can draw upon this notion. We weren't prepared and it may not have come at a convenient time (is there ever a convenient time for a pandemic?), but we're adapting.
For some, the pace of life has become slower and for others more hectic. People are finding their place in a shifted society, finding mental well-being in alternative ways or picking up outdoor activities at home and accepting that, although things are different, we can evolve.
Remember that all storms pass, it's how you weather them that counts.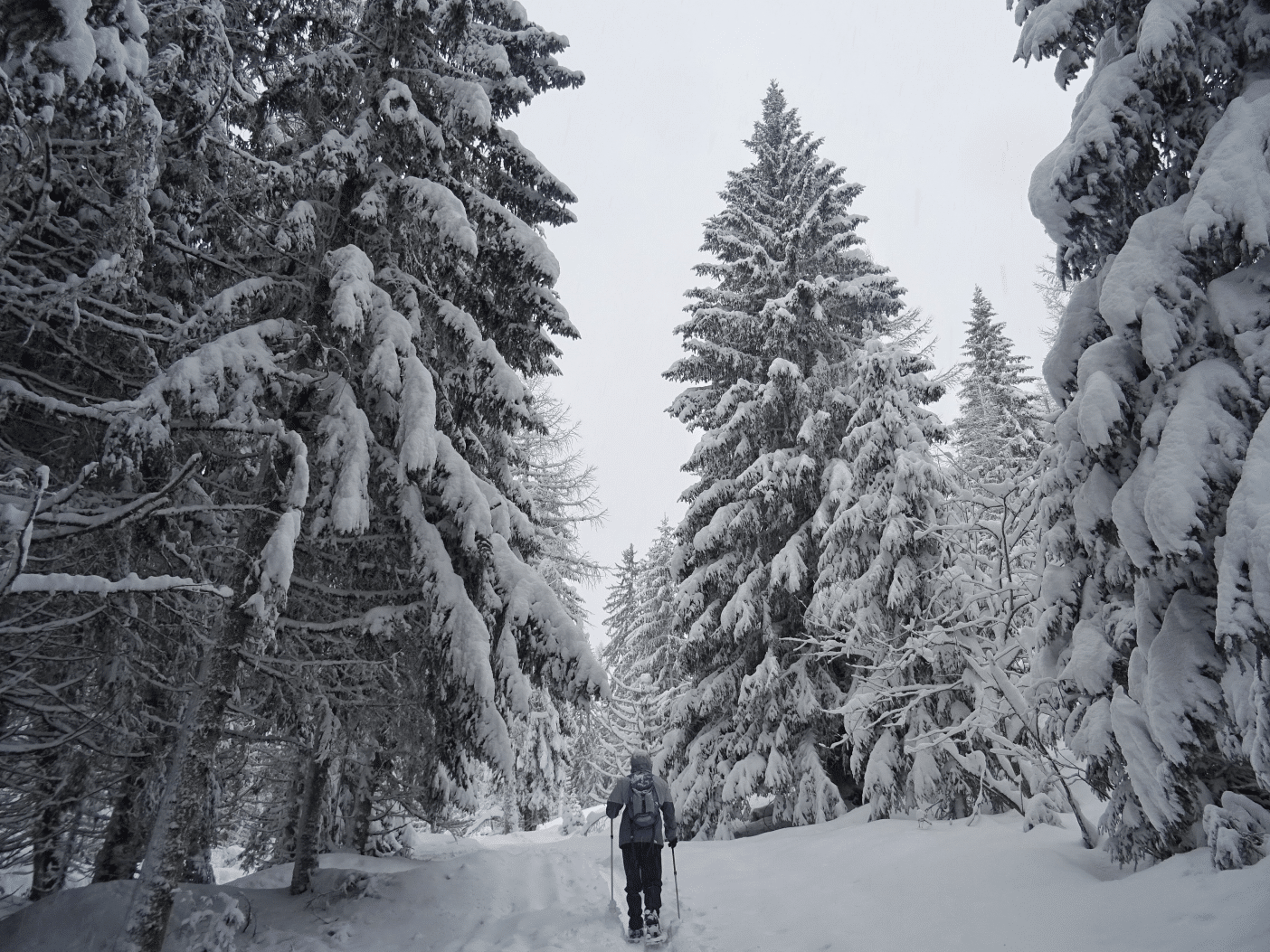 Spending and consuming mindfully
With less pressure from the media pushing things to buy, your spending cuts right down. As long as there's somewhere to lay your head and fill your tum, the remaining money is left for adventures. Gradually, you spend more mindfully, thinking of your budget and how long it has to last. This is when many things that seemed like a necessity become redundant.
From cycle tours to backpacking trips, when you realise money and supplies have to last, you learn to keep things going a little longer, stretch out those dinner ingredients and keep on those pants a few more days (inside out, back to front… with a little airing, they're good as new!). Scarce resources help you realise the things you need compared to the things you want. It all highlights the consumer-throw-away society we live in and that it's not necessary.
Right now panic buying dominates the media and supermarket shelves are empty of pasta and toilet paper, this is when we need to take heed of lessons on the road. Buy what you need, not what you want, and spend your money mindfully. Not only will it help others but it'll also keep your money saved for adventures!
The special people in your life
Thousands of miles away from home, feeling disconnected and sometimes in difficult circumstances… this is often when you discover the important people in your life and the ones you truly miss.
There's no obligation to stay in touch with anyone and it's the same the other way round. All communications are intentional, enjoyable and special. You're speaking because you want to, not because you have to.
During the lockdown, it's not possible to pop down to the pub and see the usual familiar faces, so you have to be proactive and deliberate with keeping in touch. You realise which relationships you cherish and the people most close, as well as those who check in on you too.
Protecting the planet is our responsibility
Spending so much time outside connects you with the natural world and makes you realise just how darn precious it is. Every day you can bask with the morning sun, feel that heavenly gentle breeze when you're profusely sweating or the exhilaration of a winter dip in a steaming lake.
It's during this time outside you also see the impact humankind is having first hand: the destruction of landscapes, forever encroaching urban sprawls and the fragmentation of wildlife and ecosystems. You realise how out of sync we are growing with the natural order of this planet. As Dervla Murphy said, "to speak of nature as a separate entity to mankind, shows how far detached we've become".
Governments are not doing enough to stop the destruction of our environments and we all have to take responsibility to create a sustainable future together. This is now more important than ever, with another virus that has spread from captive animals and overpopulated urban areas.
The importance of compassion, patience and tolerance
Are you living in confined spaces and in close proximity to others? For prolonged periods of time and with tensions running high? Sound familiar? Lockdown has a lot more in common to living in your tent/van/boat than you'd think.
Expedition lifestyles teach you to consider your needs alongside your companion(s) and the compromises that sometimes have to be made. There'll be times when everything runs smoothly and plenty of times when it all goes to pot, it's working through these hiccups that will help you grow.
To overcome these problems on the road may mean adjusting your pace, sacrificing some food or making allowances for hangry remarks in the heat of the moment (not mentioning any names… ). In today's world, it might be sharing some garden space, agreeing on Netflix viewing (here are some epic climbing documentaries to debate), or putting up with your partner's irritable mood.
Tent or quarantined household, people deal with added stresses and tensions in different ways, this is when compassion, patience and tolerance are invaluable.
The power of kindness and small gestures
Kind acts from strangers are never more appreciated than in times of hardship. It's the moments when you feel like throwing in the towel that the tiniest acts add gusts to your sails.
When travelling through far-flung places, life can be pretty solitary. You're focused on a destination, cycling past settlements but rarely interacting with another soul. So, when you finally find civilisation and spark up a conversation with a local, who is fascinated by your bike-load of possessions, it's beyond uplifting. That old lady waving and offering you water, she leaves an impression and creates a memory.
How similar is this situation during lockdown? We're having to actively avoid people in the street and keep our distance in shops – it makes life feel very isolated. But, when you do walk past someone and they shoot you a smile or a friendly welcome, it means the world. Afterwards, when you pass on the smile to someone else, you can tell the difference it makes to their day. When that friend calls to see how you're doing or a neighbour asks if you want anything from a shop, it's a small gesture but in the thick of it all carries more weight than ever.
We were made to explore, wander and be outside
With a nomadic lifestyle, you rediscover your passion for the wild. You realise how natural it is to surround yourself in dense nature or see a landscape and feel the urge to explore, move and wander. It reminds you to make the most of the opportunities and that we do need to spend more time outside.
Right now, we're all feeling the brunt of being marooned indoors. The world is realising just how important natural settings can be for your physical and mental health. It might not be in the mountains or in the wild, it could just be walking through a farmer's field or in the park, but it's still something we need. Is this a freedom we took for granted before? I know we're guilty of it.
At the moment staying home is crucial for the welfare of ourselves and the world, but when this storm passes, and it will, the outside world will still be there ripe for exploring.
Living Life on the Road & How its Lessons Can Helpo During Lockdown
Living life on the road teaches you a lot about yourself and the world. This minimal lifestyle helps you recognise what is natural to us as human beings, what we need, what we don't, how to act and what should be prioritised. Sometimes things don't go according to plan and compromises need to be made, but this is all part of the journey. Learning to be resilient through these sticky patches helps you embrace the highs and make the lows… well, not so low after all.
Sure, the difficulties and uncertainty of the Coronavirus make things far more challenging, but remembering the things we've learned on the road makes it a hell of a lot easier. And before we know it, we'll be back on the road, creating fresh adventures and figuring out new life lessons.
Keep exploring…