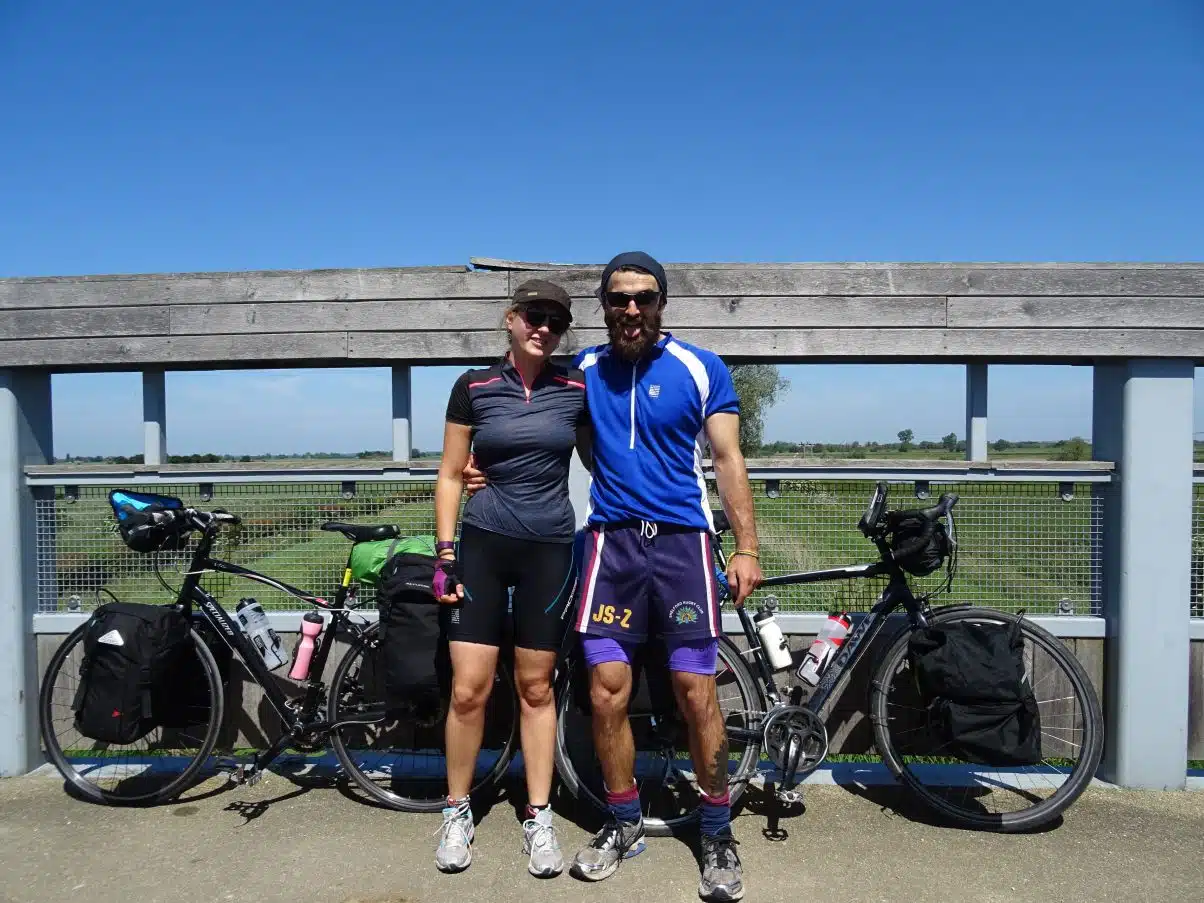 If you're looking for the perfect day trip in the UK then the Cambridge to Ely cycle route will be just up your street. Throughout the journey you're immersed in nature and wildlife as you meander through beautiful meadows, follow leafy rivers and cross world famous nature reserves. The easy to navigate route begins right in the heart of Cambridge and takes you to the historic centre of Ely with some amazing potential stopping points in between. With well maintained roads and barely a car in sight this a beautiful day trip suitable for everyone. In this guide you'll find everything you need to know to plan your Cambridge to Ely cycle route including an interactive map, route details and a packing list!
Sustainable Cycle Touring
The regulars at Veggie Vagabonds will know that we've been using the Cambridge to Ely cycle route as training for our charity challenge at the end of the Summer. If you didn't know, we're going to be completing the UK National Three Peaks Challenge… by bike. That means we'll be climbing the 3 tallest peaks in the UK and cycling over 500 miles in between in 7 days to raise money for charity. If you want to find out more about our challenge and our fundraising campaign then click on the link!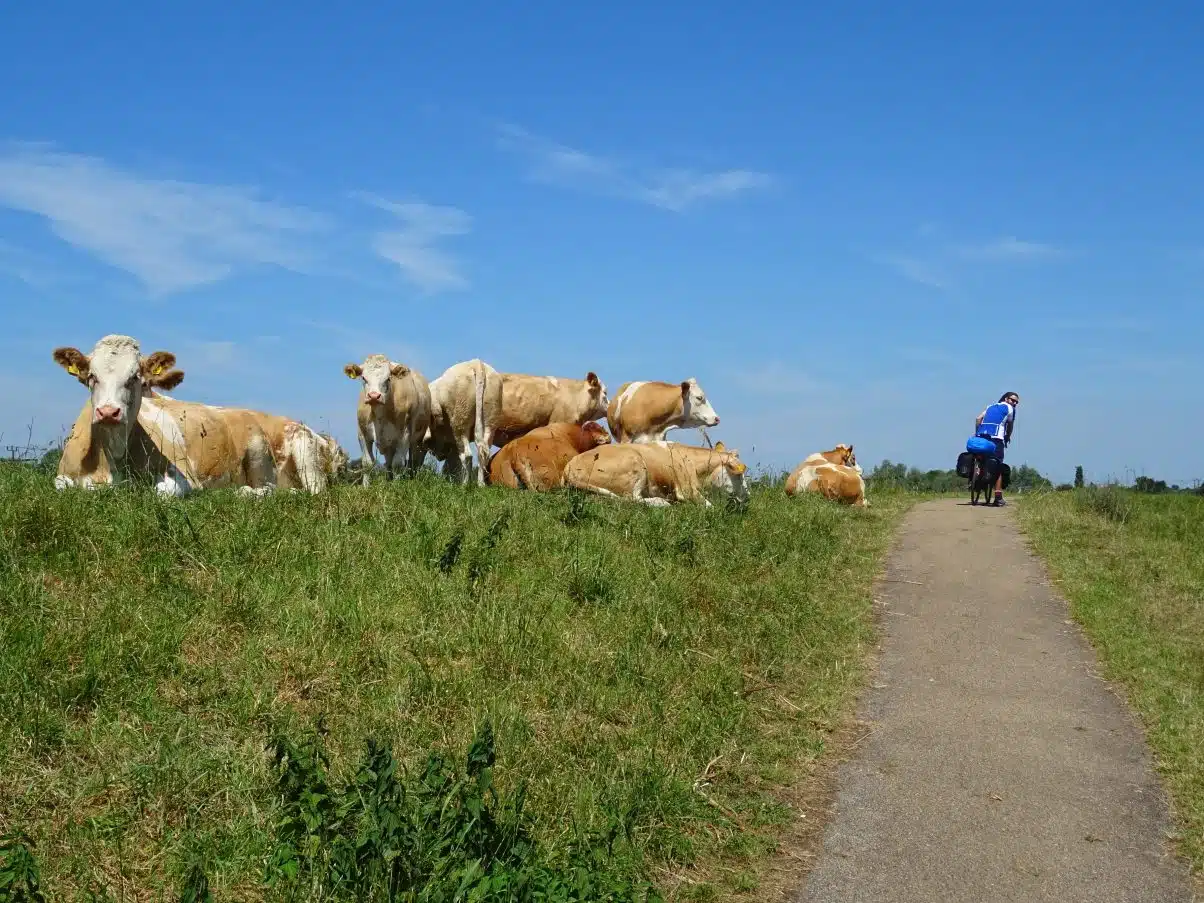 Why the Cambridge to Ely Cycle Route?
This route is great if you want to spend an active day outside and forget about city life. You'll love the Cambridge to Ely cycle route because within 15 minutes you're in the countryside, the scenery is incredible and it's very easy to navigate.
On one end of the route you have the world famous Cambridge University buildings and on the other the majestic Ely Cathedral and marina. In between you pass through quaint villages and famous protected nature reserves where you can spot wildlife as you cycle. 
The whole trail follows one of the National Cycle Routes which means the roads are in good condition and you have clear signposts pointing you in the right direction (most of the time). You don't have to worry about maps or GPS you can just relax and follow the posts on almost every corner.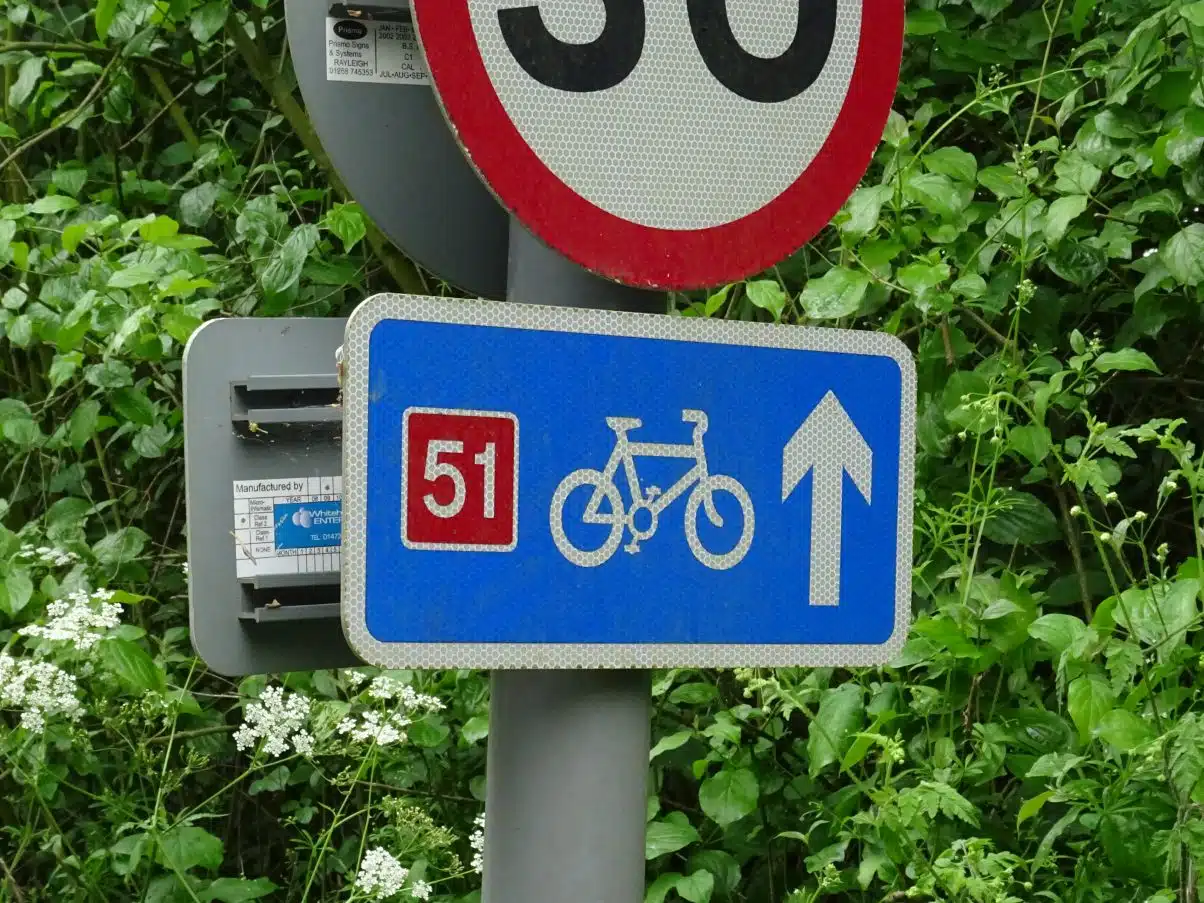 At 24 miles from Cambridge to Ely the route is very flat and can be completed in 2 hours at a comfortable pace.  Adding in the return journey makes it a beautiful 50 mile cycle with some great lunch or picnic spots along the way. It's suitable for families or people wanting to spend the whole day gently cycling and taking in their surroundings. 
Considering how fantastic the route is it doesn't have a huge amount of users. If you go during the week you're quite likely to have the whole place to yourself besides a few dog walkers. This means it's also suitable for cyclists wanting to put there head down and get some serious speed. We use it for cycle training and it's been perfect – we've got our time down to just over 50 minutes!
The Route

You start your journey right in the historic heart of Cambridge, surrounded by the University landmarks and the River Cam. As soon as you leave the city the rest of the route travels along the National Cycle Route 11 so just keep an eye out for the blue signs! From here you leave to the east of the city and within 5 miles make your way to the sleepy village of Stow-cum-Quy. At the end of the village you cycle past Anglesey Abbey, a beautiful stately home set in immaculate grounds. If you're wanting to take your time then Anglesey Abbey is definitely worth the stop and sees many visitors each year.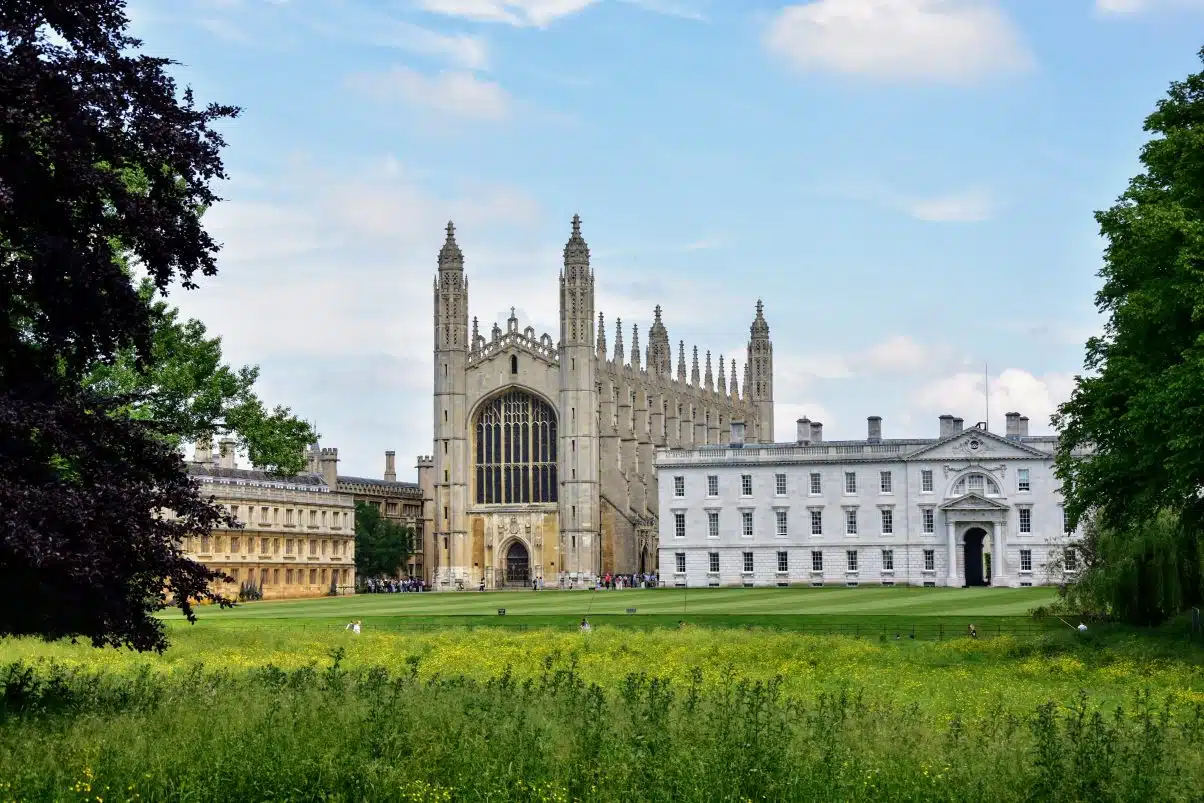 The route carries on through quintessential English villages for another few miles before you really enter the countryside. Once you cycle through the village of Lode you say goodbye to the roads and cars and from this point onwards you'll be cycling along country lanes. Travelling besides river streams and listening to the birds in the trees, you'll quickly feel a million miles away. You have a few river crossings with beautiful views over the water and one footbridge with a cycle rail. This was actually pretty hard with 20 kg of bags strapped to the bike but you definitely won't need this much luggage for a day trip!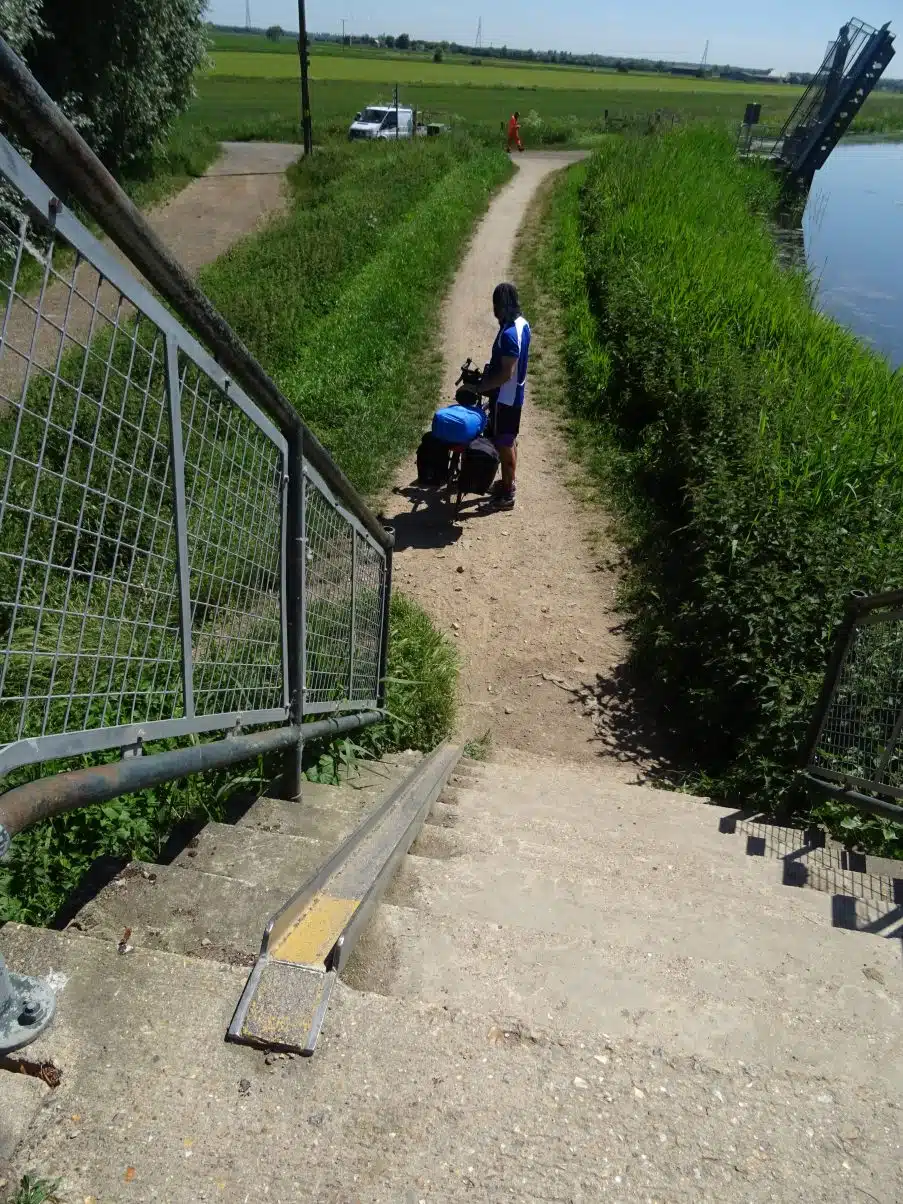 The hard work definitely pays off and from here you're cycling towards the enchanting Wicken Fen. Wicken Fen is a hugely important wetland with more than 9000 species of animals and incredible scenery. You're surrounded by plants, birds, dragonflies, and horses as you cycle through on the well maintained roads. You'll even get a chance to see some of the highland cattle and konic ponies grazing on the fields beside you.
Wicken Fen is roughly 15 miles from Cambridge and is another potential stopping point before Ely. There is a well established visitors centre and cafe along with boat tours, butterfly walks, hiking routes and camping possibilities. As one of Europe's premier bird nesting sites it's a great place for bird watching and wildlife spotting in one of the wildlife hides.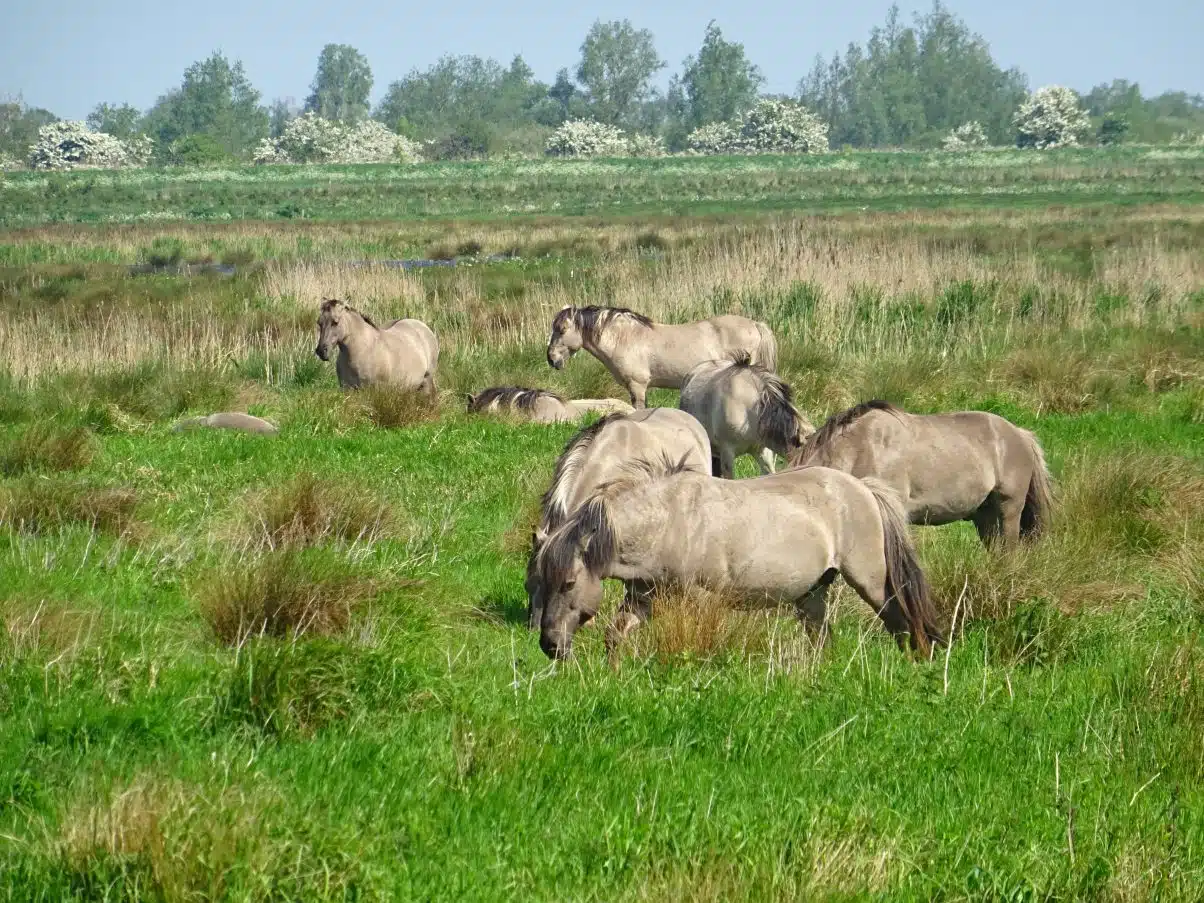 Cycling further along you join up with the Great River Ouse and follow it's waters for another 8 miles towards Ely. Once you reach the city it's just one road crossing before joining back up with the river all the way to Ely Marina. This is a cracking ending to the route as you'll be cycling past traditional river boats and barges with plenty of pubs and cafes overlooking the waters.
Ely is well signposted so you can make your way from the waterfront to the centre which is less than a mile away. We went and bought a picnic from the Waitrose and sat and ate by the river which was the perfect half-way break to our cycle. The Ely Cathedral is extremely impressive and only 5 minutes away, from here you can also take a look at Oliver Cromwell's house.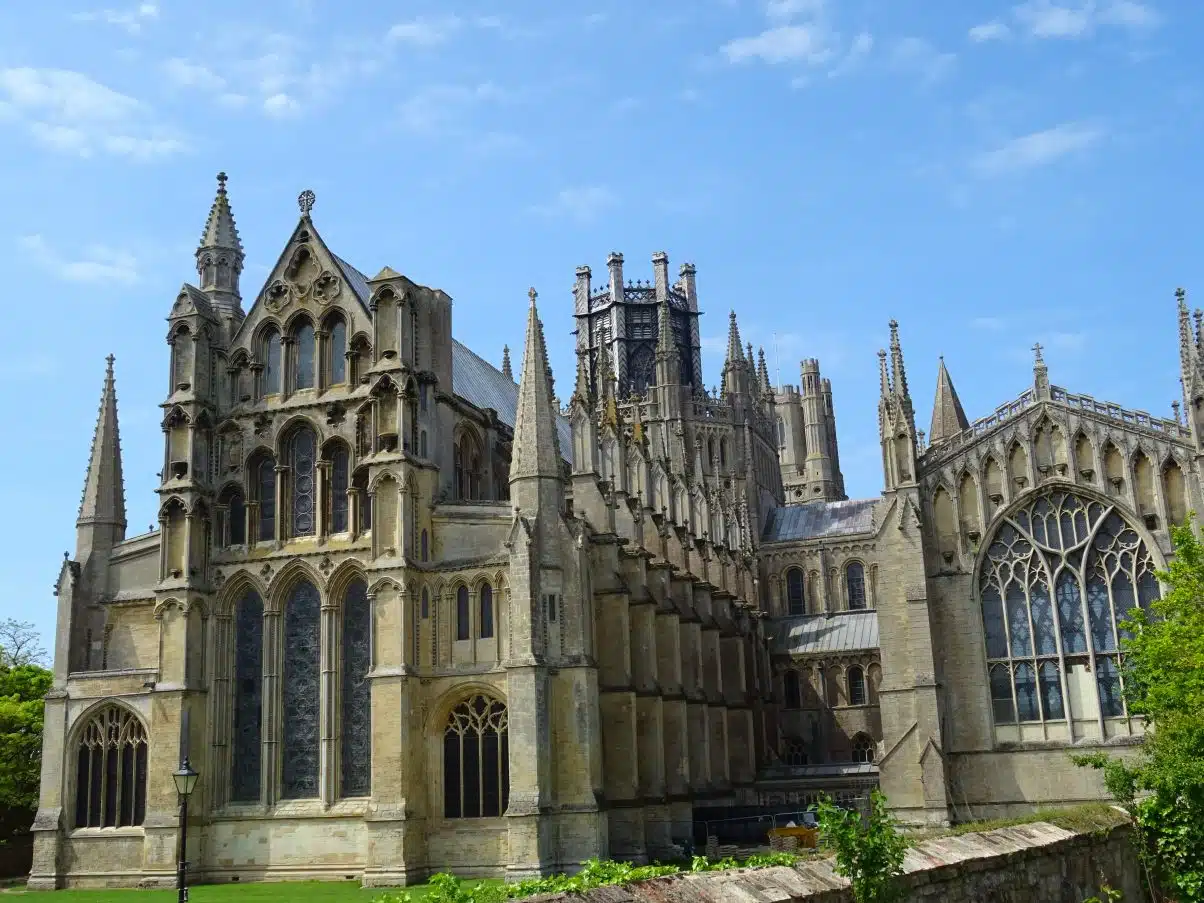 All together it's a really beautiful cycle route and we're yet to find another journey in the UK which is as relaxing. With two great stopping points along the way you can make it as easy as you like. If you don't fancy the cycle back to Cambridge then the Ely train station is close by for a quicker way home. The train journey takes around 20 minutes and you can take your bike on most of the trains (best to check before to be safe).
Useful Information
Despite the beauty of the route if you go midweek you might have the whole place to yourselves. We've been on the weekends and the area towards Wicken Fen will normally have visitors but not enough to disrupt the ride. Once you get to Ely (or Cambridge depending on which way you do it) both cities will be busy on the weekends or holidays.
Although the route is well signposted it's probably best to take a phone with GPS (GoogleMaps or MapsMe will do) just in case.
Besides a few bridges and crossings the route is almost perfectly flat and because of the possible stopping points along the way it's ideal for families and to people with any level of fitness. It's a 50 mile round journey which can enjoyably be tackled over the course of the day. If you're cycling at a reasonable pace and take an hour for lunch in between the 50 miles should take around 5 hours. If you want to stop at the sites along the way, take lots of photos and explore Ely/Cambridge then plan for a whole day.
The route is also great for keen cyclists wanting to push themselves. If 50 miles isn't enough then just continue along National Cycle Route 11 which goes goes all the way to King's Lynn (110 miles return). Because the route to Ely is along quiet country lanes you can also maintain a good speed and use it for speed training rather than longer distances.
Visiting from overseas or don't have a bike? You can hire bikes from Rutland Cycles. They rent very reliable bikes at competitive prices, plus they're situated right by the Cambridge train station.
95% of the cycle route is on designated cycle paths and the only busy roads you come across are for a few miles leaving Cambridge. Most of the route is in very good condition however there are a few bumpy, gravel sections near Wicken Fen. Because of this a road bike wouldn't be my first choice. Sarah has done the cycle route using a road bike and it was fine (for her and the bike), but it's definitely easier with a bike with wider tires. I've been using a Dawes Galaxy AL and it's been perfect especially when carrying gear.
What to take with you on the Cambridge to Ely cycle route
A comfortable bike, preferably not with racing wheels

Plenty of water as there are only 2 points along the way to buy/refill

Some snacks for energy, we always take some of our energy balls and bananas to keep us going

Phone with GPS

Some suntan lotion (yes there is sunshine in the UK!)

A camera

A puncture repair kit is good for all cycle routes, just in case
The Cambridge to Ely Cycle Route
We love the Cambridge to Ely cycle route because it's the perfect place to unwind and cycle through unspoiled parts of the UK. We're sure you'll love this route as it's suitable for everyone and really is beautiful. It's incredible to have almost the whole route away from roads and traffic and with two excellent potential stopping points you can make it as easy as you like. With such flat roads and the National Cycle Route travelling all the way to King's Lynn it's also ideal for experienced riders looking for a longer cycle. On top of it all you have the bonus of starting and finishing at two amazing cities; Cambridge and Ely.
We've been doing this route regularly as cycle training for our Three Peaks by Bike Challenge at the end of the summer. We'll be hard training and planning for the next few months to make sure we raise enough money for this great cause. If you would like to find out a bit more about our story then take a read of this article. We want to raise as much money as we can for charity so please take a look at our Go Fund Me page, share it with the world and give as generously as you can!
Have you done the Cambridge to Ely cycle route or have another favourite cycle route in the UK? Tell us in the comments box!
Share me!
Get our latest articles, adventures and insider news by signing up below - you'll also receive our Ethical Adventure Planning Guide!