A big ol' list of our favourite outdoor magazines and adventure websites for a sweet dose of inspiration
---
Handy resources and gear recommendations, outdoor community news and world firsts, fascinating perspectives and beautifully documented first-person accounts from far-flung places.
Whether you want to be advised, inspired or have your horizons broadened, adventure websites and magazines can do it all.
In this article, we'll be sharing some of our favourites that bring giddiness to all adventure lovers.
Because, if you do have to spend some time indoors, browsing these sweat 'n' mud-infused collections is probably the best way to do it.
We've split them all into the following sections:
All-round box-tickers
Creative outdoor magazines (think nice photos and storytelling)
Bikepacking magazines and cycling websites
Nature-focused magazines
Hiking magazines and backpacking sites
Climbing and mountain favourites
All-round box-ticking adventure magazines
Probably our favourite UK adventure magazine (and website) because of the awesome variety of features. From mountain biking and paragliding to wild camping and canyoning. We even saw a feature on jet packing…
Mostly UK-focused, with lots of location inspiration. Also heaps of gear reviews and recommendations.
---
Arguably the most famous and widely-consumed straight outdoor magazine in the world. And for good reason.
Outside is available online and in print, focusing on virtually everything relevant to the outdoor community in North America. They've also got a great adventure podcast too.
Creative and adventure travel websites & magazines
Fascinating and visually stunning. Sidetracked shares beautiful stories from around the globe, focusing on adventure-spirited individuals, the landscapes they explore and the people they encounter.
It leaves us inspired on so many different levels!
---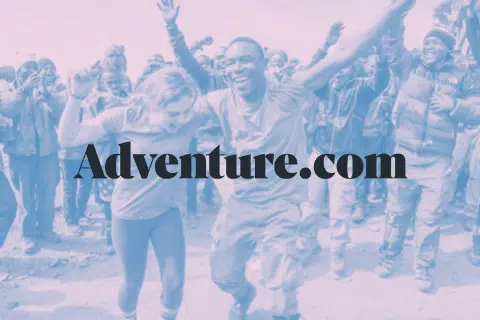 An adventure travel magazine for the globetrotter who goes packing boots and a tent. Not so far and remote as the likes of Sidetracked, but this makes the experiences seem much more accessible.
---
Lighthearted and amusing writing with beautiful imagery and an interesting perspective. Most of the content is written from a US point of view but with stories and accounts from around the world.
---
Photography the outdoors and a whole lot of passion combined into a magazine, embodying slow journalism. The photos lead you through each journey, with storytelling to match.
We've found a few on coffee shop tables and it's always been a treat!
---
Another visually captivating magazine but with a slightly more diverse range of features. From bike rafting and trail running to Rwandan gorillas and outdoor recipes. All topped with stunning snaps!
---
---
Cycling, cycle touring and bikepacking websites & magazines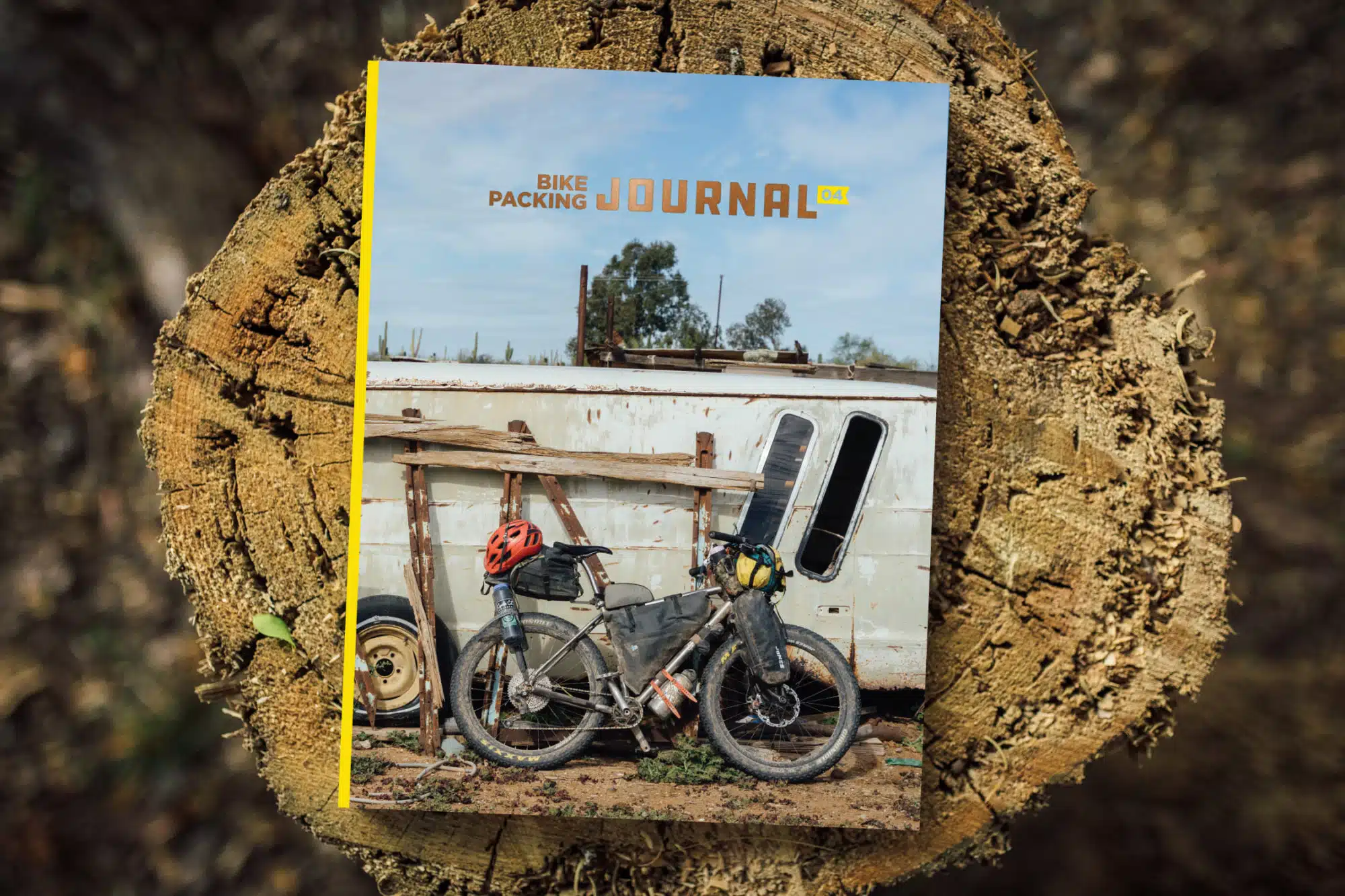 If you're into bikepacking, off-road riding or any kind of bike-based adventures, Bikepacking.com is the Mecca.
Super useful resources, gear reviews and packing lists, route inspiration, first-person accounts, expertly curated and put across with style. It's also got a huge big selection of all the biggest and baddest bikepacking documentaries and films – we're big fans!
We just browse their website but they also have the Bikepacking Journal if you want to get your hands on something.
---
If you're more into road cycling, Cyclist is probably for you. It's a great source for most things lycra-clad, with a focus on tarmac and endurance, though gravel and cross do seem to be making more of an appearance.
The magazine and website are both good places to keep in the know with cycling events, races and gear reviews.
---
Though there are many cool aspects to the Radavist, we like to perv on their Beautiful Bicycles section. Oh man, if money weren't an issue!
Besides that, you'll also find some lovely photography and videography based around the US.
---
Want to join the Ethical Adventure Community? Smash your email below and we'll keep you up to date with more outdoor fodder!
---
Nature & Eco-focused adventure websites and magazines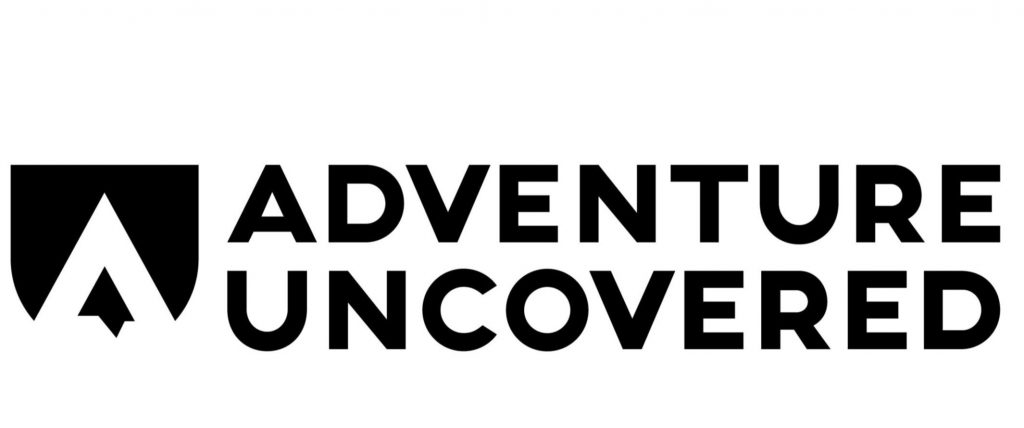 "Influencing social and environmental change through responsible adventures"… cor, I mean, that's something we could all see more of!
Super glad to have had the opportunity to share some of our experiences on Adventure Uncovered and join some of the seriously inspiring eco-adventurers on there. So many outdoor tales which share a unique perspective from fellow tree huggers.
---
An international adventure travel magazine and website, with a beautiful focus on wildlife and nature. It's like a mix of Nat Geo with more of an adventure spin.
---
I mean, does it need an introduction? Nat Geo is like the godfather of mags, and even if it has become more commercial, it's still an absolute joy to read.
Whether you want to focus on adventure, nature, science, history or communities, they've got it. And to think about how many adventures and wonderful nature-loving lives have been inspired by Nat Geo… I'll put up with the odd sponsored post and imperfectly placed advertisement.
Hiking and backpacking magazines and websites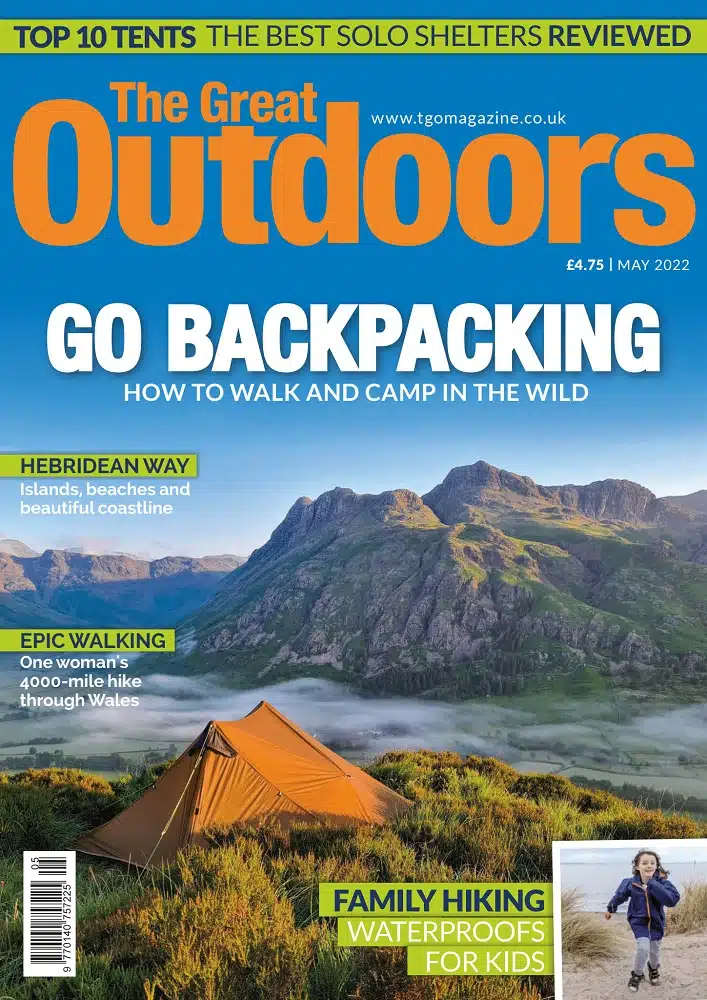 If you're into hiking and wild camping in the UK, The Great Outdoors is a perfect read. There's a good mix of genuinely useful gear recommendations along with trail inspiration and outdoor advice.
If you want ideas for UK-based adventures, give TGO a read.
---
As you might have guessed from the name, this is a backpacking website, filled with all things thru-hiking, section hiking and backcountry camping.
It's all based in North America but they also share plenty of helpful resources for the wider backpacking community. Personally, I think their gear reviews are too sponsored to be reliable, but it still has a lot of interesting stories and lots of inspo.
Climbing magazines and websites
---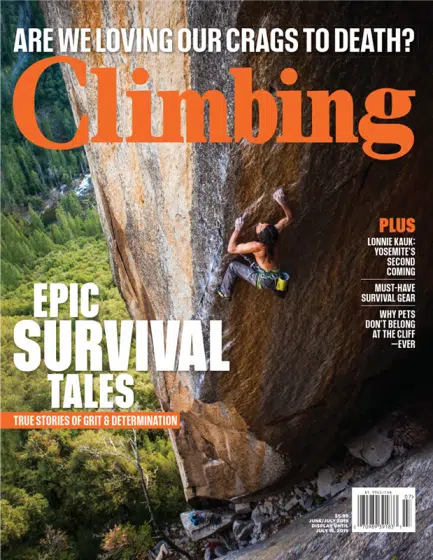 From the Outside Magazine, this is their dedicated slice to all things bouldering, trad, alpine and sport climbing. From climbing documentaries and insights from legends to resources and inspiration, If you're interested in North American climbing then it's brilliant.
---
It's called the BMC but actually covers all things climbing, mountain and hill walking within the UK.
A great port of call for local events, climbing inspiration and local trip reports. You'll also find lots of information and advice for new outdoor lovers, with a particular interest in protecting landscapes.
What did you think of the list? Any other favourites you'd add? Let us know in the comments at the bottom!