After taking it for a spin, here's my Cortazu recycled Mid-Layer review!
It's pretty awesome finding sustainable outdoor products from smaller brands.
Over the years we've tested out a lot of synthetic jackets from the bigger brands, like Rab and Arc'teryx, but recently I'd seen a relatively new kid on the block.
Cortazu is a certified B-Corp outdoor company from Amsterdam, creating technical mountain clothing, with an impressive eco-friendly drive.
One of their most popular items is this mid-layer, made from 100% recycled fabric and insulation. And that's what I've had the pleasure of testing out.
Keep reading to find out a bit more about Cortazu and what I've thought about the jacket over the last few months.
This product was sent to us to review by the manufacturer but the thoughts and opinions are completely our own. This article may also contain affiliate links.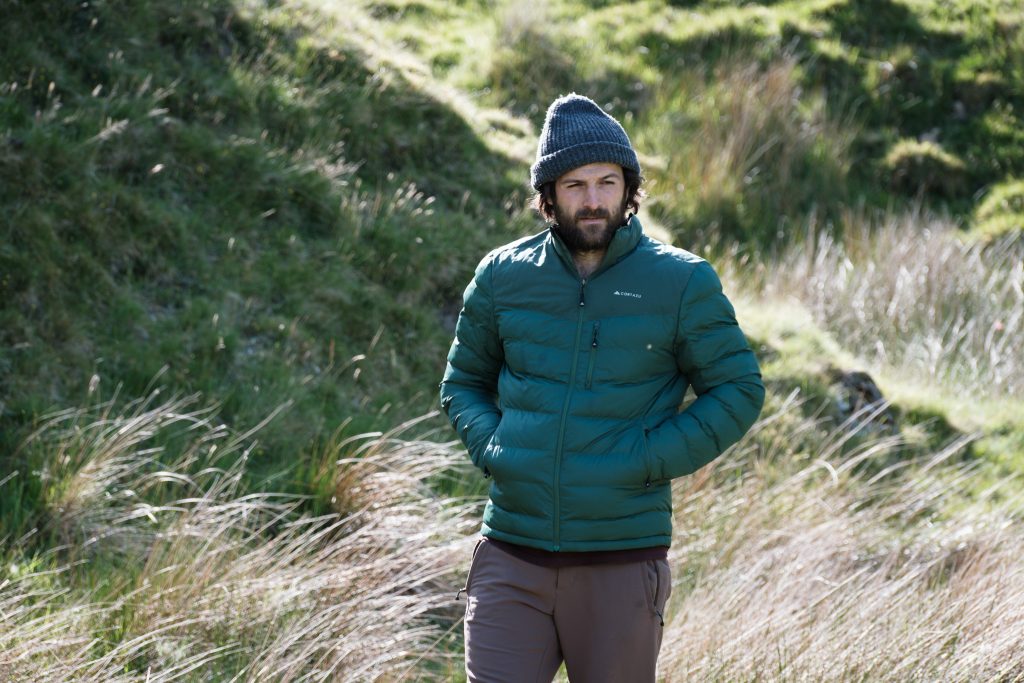 Who is Cortazu?
This Dutch outdoor brand has big dreams, with the aim of not only creating high-quality adventure gear but also re-greening 10 million square meters of land by 2025.
Their roots are mostly in ski and mountain products, which have a characteristically sleek design, with a particular focus on being hard-wearing and reliable.
It's also nice to see that their products are not extortionate, which is, unfortunately, becoming the case with many other adventure brands.
And, really crucially, they're massive tree-huggers like us, with a strategy they've divided into three key areas:
Minimise impact
Ethical manufacturing
Restore nature
Besides being a B-Corp company that has won a heap of sustainable design awards, they pioneer using recycled materials in outdoor equipment. Although they do use animal material in some products, this is all clearer labelled so the vegan adventurers amongst us can quickly spot the right items.
All in all, a very cool brand!
Product Review: Cortazu Mid-Layer Recycled Dark Green Men's Jacket
What it Says on the Box
In short, this is a sleek-looking completely synthetic insulated jacket made from recycled materials and designed for active mountain use.
With 700-fill synthetic down, it's suited for the colder seasons as a mid-layer or a standalone when warmer.
Some key product specs:
Warm and Breathable
Waterproof shoulder patch, DWR & windproof
Made with 100% recycled and animal-friendly Featherless 3M™ FL700 insulation
Soft chin guard
Packs into its own pocket
2 insulated hand-warmer pockets
2 large inside pocket
Dedicated outside pocket
Main fabric: 100% Recycled Polyester
Fabric denier: 20D
Product weight: 595 grams
Centre back length men's: XS 69 cm, S 71 cm, M 73 cm, L 75 cm, XL 75 cm, XXL 81 cm
Centre back length women's: XS 65 cm, S 67 cm, M 69 cm, L 71cm, XL 74 cm, XXL 74 cm
Doesn't contain any animal materials – vegan-friendly!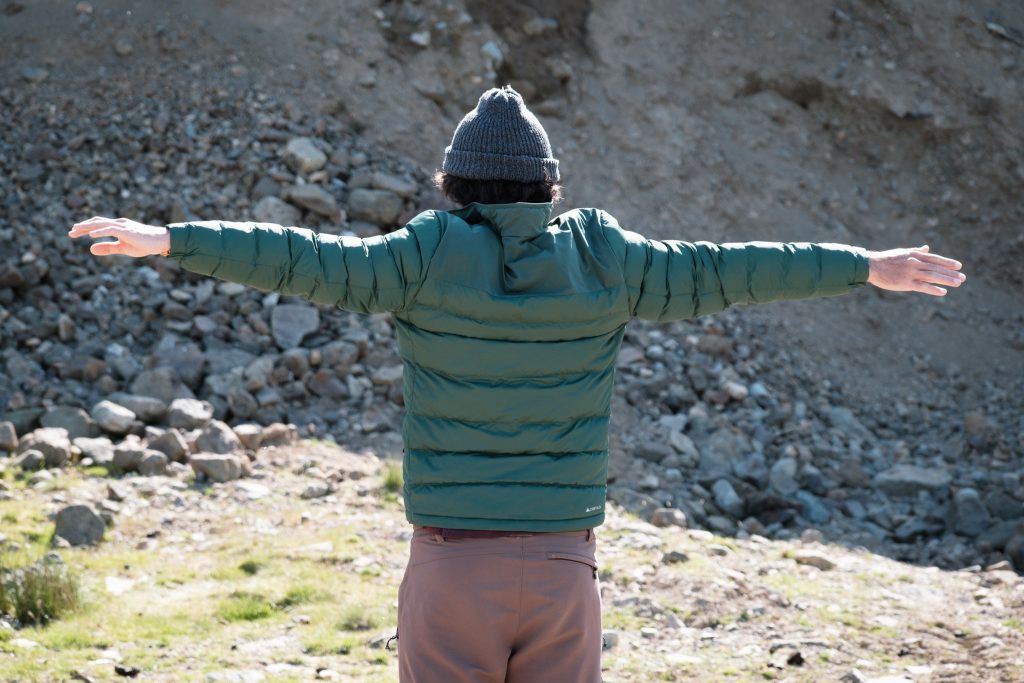 Fit, Comfort & Style
Starting first with aesthetics – it's a very attractive-looking jacket!
The mid-layer comes in 6 different colours and I went with the leafy green so I could blend in with trees. As mentioned before, the jacket has a nice sleek look, with matted shoulder pads and quilted insulation. It's also hoodless, which may be preferable depending on your uses.
The materials are really soft and there's a nice amount of loft to the insulation so it's very comfortable to wear. It really feels cosy and warm.
In terms of fit, I would say this is the only area I've had an issue. Being 6 ft 1 with broad shoulders, I'll typically get an L if I primarily want to use a jacket as a mid-layer and an XL if I want it looser with options to add more layers underneath.
For this Cortazu jacket, I went with a L but I've found the chest to be slightly tight and arms a little short. The length fits well so I do think the cut is slightly different from other synthetic insulated jackets I've worn.
If you want to be able to layer up underneath I recommend sizing up, so there is a bit of movement with the jacket on top.
---
If you're after more ethical outdoor gear guides and reviews, sign up for our newsletter to get our latest posts
---
Breathability & Warmth
I've worn this jacket in the shoulder seasons, receiving it just as the harsher winter passed by.
It's a cosy jacket but doesn't kick out a lot of warmth. Personally, I've found it works best as an active winter mid-layer or a general mid/outer layer for spring/autumn conditions.
The DWR has been pretty impressive and you can see the outer jacket material has a very close stitch, helping water bead and run off. I like that they've waterproofed the shoulders too, which has come in handy through Lakeland downpours.
Despite there being quite a heavy insulation and tight stitch, I have been impressed with the breathability. I probably wouldn't use it as a highly active jacket unless the weather was very cold, but considering the design, I have been impressed.
Design & Practicality
You can tell straight away that it's a very well-built jacket, with good materials. As mentioned, both the outer and inner are tough but soft and the stitching is great.
There is very little flexibility and stretch within the jacket, and combined with a slightly tighter fit, I've found it better suited as a casual outdoor layer, rather than something I'd take for a hard day in the hills.
And for casual outdoors, I think it's pretty sweet.
The two hand pockets have a lovely soft lining that really keeps your mitts warm. I also love the large chest pocket and the two large inside pockets. This is great for my phone and wallet, but the larger inside pocket is also big enough for a map too.
With the cool look and design, I think it's ace for more leisurely days in the hills, maybe ending up at the pub and still feeling comfortable wearing it into town.
As a balanced review, I should also mention that I have found the main zip to snag a little bit. This could be a one-off issue, but it's good to share all aspects.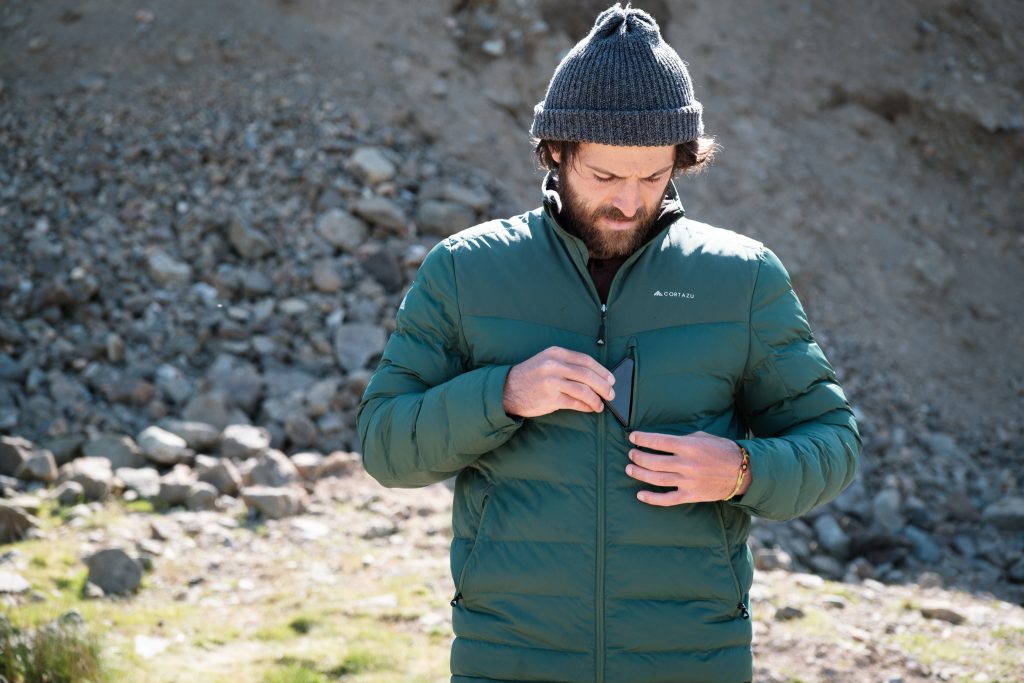 Green & Vegan
Cortazu has made significant efforts to prioritize sustainability in the production of this jacket. One standout feature is its use of recycled materials. The jacket is made from 100% recycled polyester, a brilliant way to cut down waste from the textile industry.
They've also implemented responsible manufacturing practices, focusing on ethical sourcing and production, ensuring that their manufacturing partners adhere to strict environmental standards.
For our fellow vegans, the Cortazu Mid-Layer Jacket provides peace of mind. It is explicitly mentioned on the product page that the jacket is animal-friendly. This means that no animal-derived materials, such as fur or down, are used in its construction. So, this jacket is ace for individuals seeking ethical and cruelty-free clothing options!
---
Keep exploring…
The Best Vegan Winter Coats for Outdoorsy Folk
---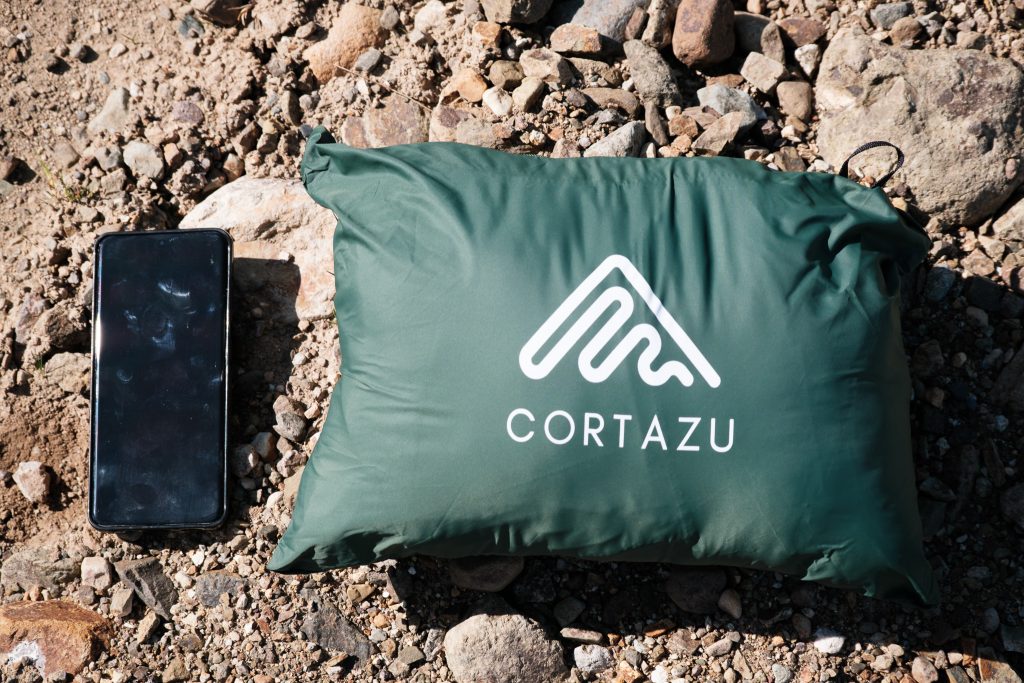 Final Thoughts
The Cortazu Mid-Layer Recycled Dark Green Men's Jacket is a sustainable and animal-friendly option that looks damn cool, is really very comfortable and super practical with all the pockets.
I think it's better for slightly easier adventures or casual outdoor escapades through the shoulder months. I think it's a sweet option, from a sustainable company with a respectable price tag too.
Where to Buy Cortazu Recycled Mid-Layer