Our in-depth Altberg Dalesway Vegan Walking Boot Review – the perfect leather alternative?
---
The Dalesway lightweight 2-3 season walking boots are not like most of the boots we've tested out.
First off, they're a British brand, based out of Richmond, and are the only boots to be produced in the UK.
Secondly, they use a leather alternative, creating a very traditional-looking and leather-esque boot.
And finally, all Altberg boots come in 5 different width options and are made to order. But I'll get more onto this a bit further down.
So, all in all, some very exciting boots to test out. Something I think all vegan hikers and outdoor lovers will be happy to know about.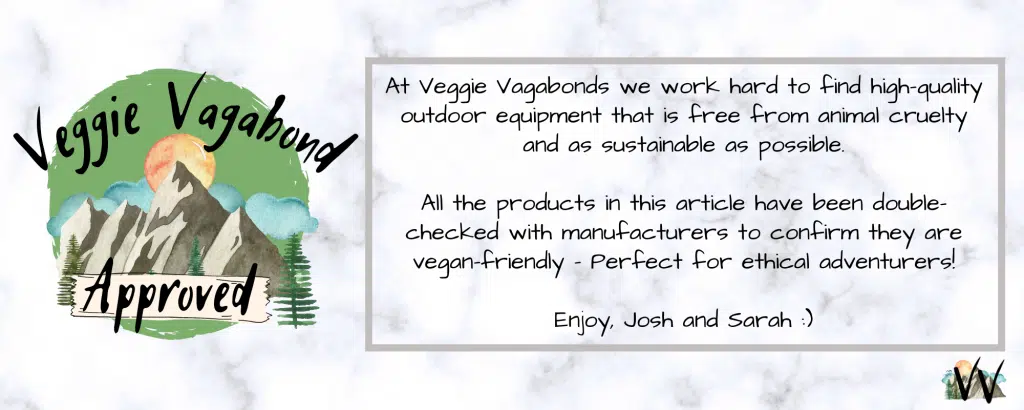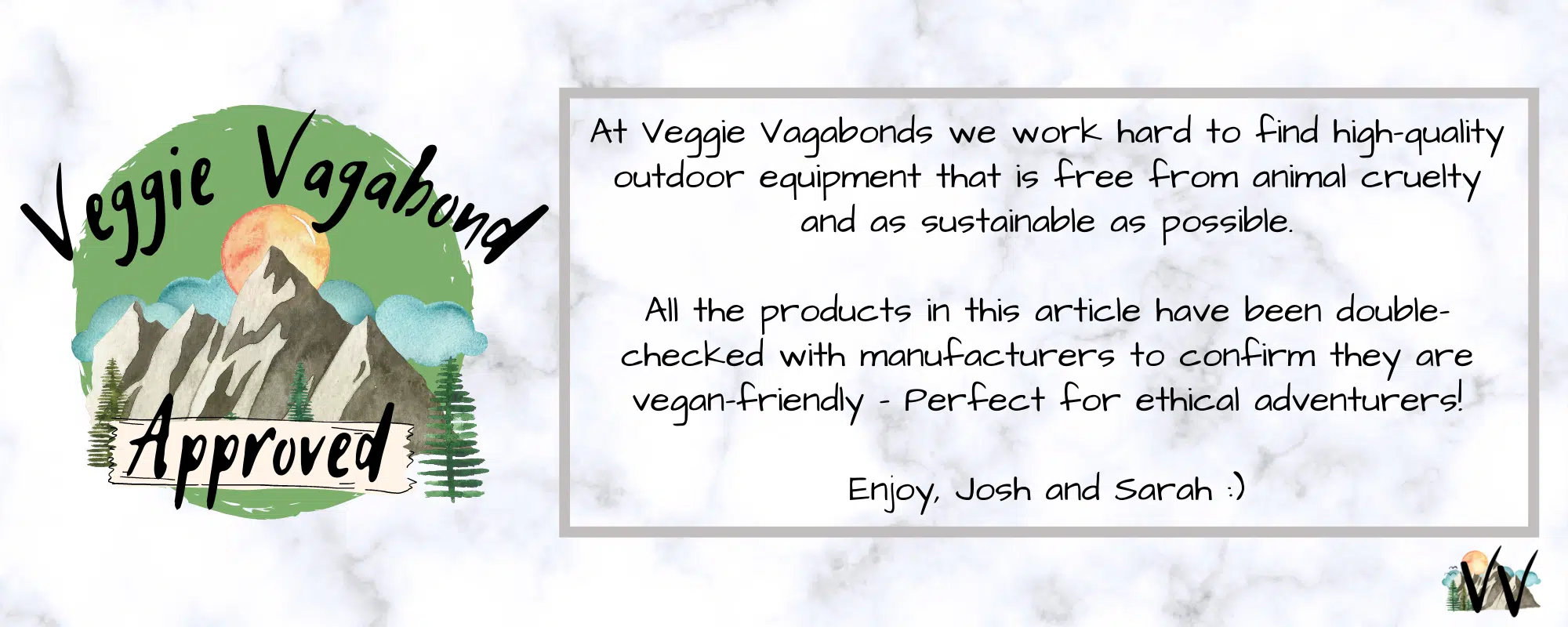 This product was sent to us to review by the manufacturer but the thoughts and opinions are completely our own. This article may also contain affiliate links.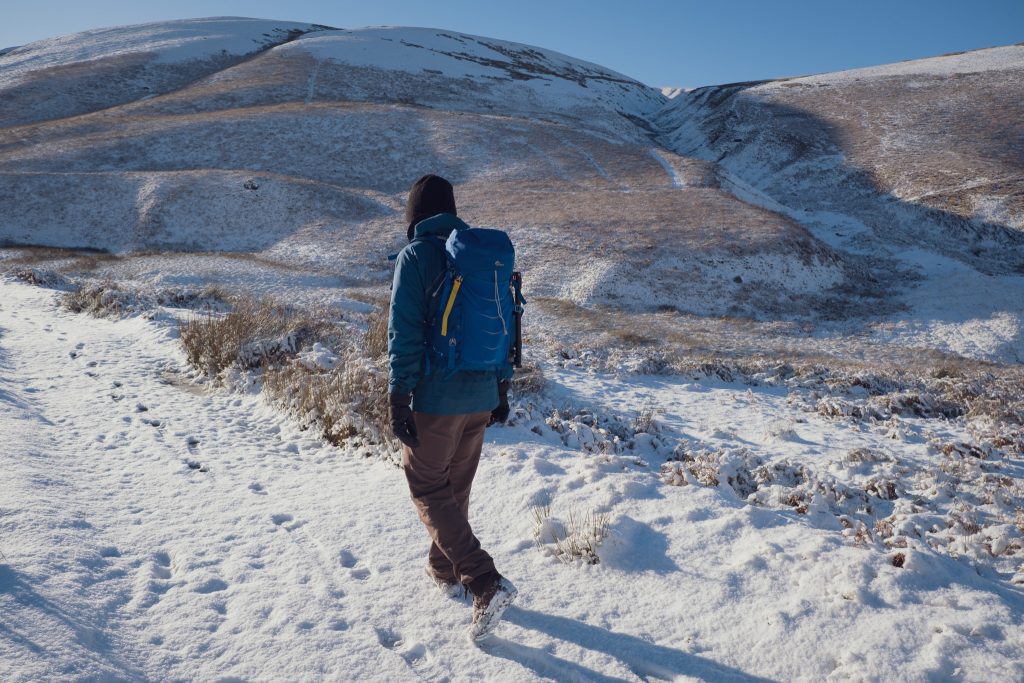 Who are Altberg?
Altberg has been producing shoes in Richmond in the North of England since 1989, however, their history goes back to a Rochdale shoe factory from 1844.
The Rochdale factory was so successful they opened a second one in Richmond. But, with such high competition from cheaper imported shoes, the factory closed down in 1989. This inspired one of its shoemakers, Mike Sheehan, to take his knowledge and start Altberg boots.
So there's a little history for ya.
To this day the boots are representative of their history: high quality, durable, and built to last, by people who understand their requirements. As well as hiking boots, they supply the military, police and produce motorcycle boots.
Made to order
As mentioned above, the Dalesway Vegan boots come in 5 different widths and they encourage people to go in for a shoe fitting if possible. The medium is normally sold off-the-shelf whilst other widths and sizes are made to order.
This is the width-sizing information offered on their website:
XN – We don't normally sell extra narrow by mail order or online, only when a customer has previously worn Altberg boots or is sure of their fitting.
N – If you have narrow feet, then we suggest that you keep with your normal shoe size.
M – For medium feet we suggest that you go up ½ a size on your SHOE size – this will allow for a thick sock with the boots.
W – For wide feet we suggest that you go up ½ a size on your SHOE size – this will allow for a thick sock with the boots.
XW – We don't normally sell extra wide by mail order or online, only when a customer has previously worn Altberg boots or is sure of their fitting.
---
If you're after more ethical gear guides and reviews, sign up for our newsletter to get our latest posts
---
What they say on the box
The Dalesway is a unisex lightweight 2-3 season vegan walking boot. Unlike most other boots which use mixed materials and mesh membranes, the Dalesway uses Lorica, a vegan alternative to leather and Nubuk, which is completely free of animal materials.
Its design is based on a popular Altberg leather hiking boot, the Fremington, but replaces the leather with high-quality vegan-friendly materials.
It has a Sympatex® waterproof lining and a Vibram sole, designed for 2-3 season English hill walking through mixed conditions on changeable terrain.
Details:
Width – XN, N, W, XW
Sizes – 4 to 14 UK with 1/2 sizes
Upper – Lorica (microporous vegan-friendly leather alternative)
Lining – Breathable Sympatex® 4-layer lining with military-grade waterproof membrane
Midsole – Tri-Flex® 2 (medium flex and torsional resistance for lower-level trail walking)
Sole – Vibram® Masai rubber with lightweight shock-absorbing sole
Weight – 630gms (size 9)
How I tested them
These have been tested through late autumn and into winter in the Lake District, UK.
It's been a fairly harsh and very changeable season so far, so they've been through their paces.
A lot of wet and boggy hill walking and scrambling, from short to medium distances. They've been used, very regularly, in heavy rain, but also in snow and icy conditions.
Though they're advertised as a 2-3 season boot, I've used them down to -8C during this last cold snap too.
And, like most boots, I've worn them cycling and mountain biking too.
Check out my findings from the field below.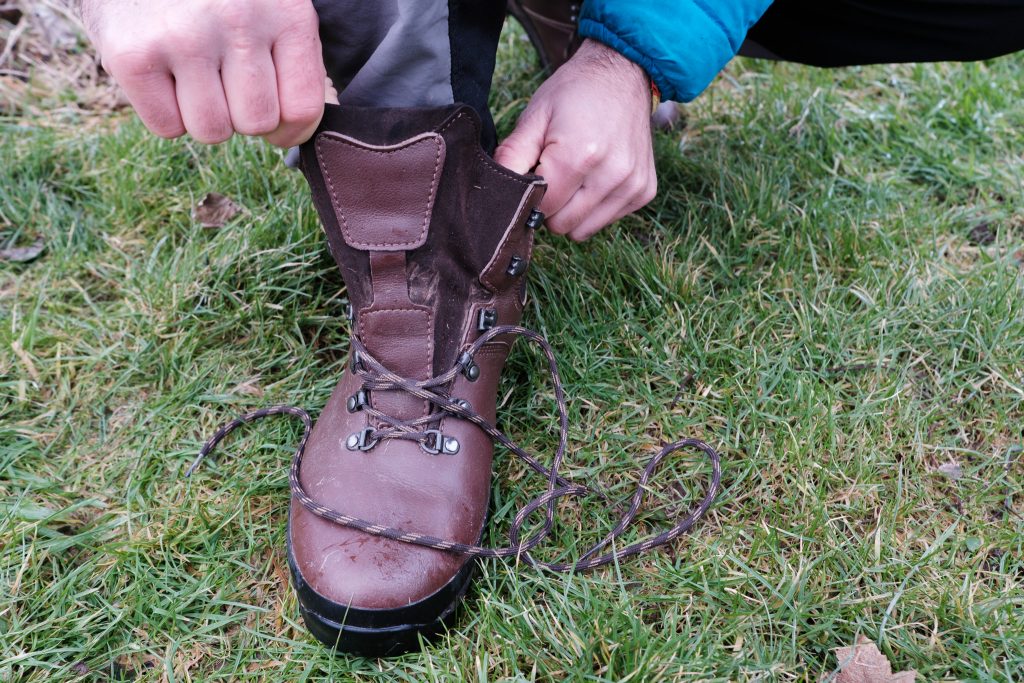 Dalesway Vegan Hiking Boot Field Test Results
Grip and stability 4/5
Overall, I've found the grip and traction to be pretty good, particularly in heavily muddy conditions. The supple element to the sole gives better control over wet rocks and craggy areas too.
The Vibram Masai sole isn't particularly aggressive but I've found it performed well enough for confidence on slick mud and general slippery conditions.
On light ice, they have also performed well enough without the need for spikes. I can't comment on any dry, dusty or dirt tracks as it's been exceedingly wet!
Comfort, support and fit 5/5
I would say this is the strongest element of the boots, particularly taking into account the shoe sizing and different widths available.
I'm typically a UK 10.5 to 11, with medium-width feet. Going by their recommendation, I opted for a medium-width size 11 and normally wear 2 pairs of socks through winter. They've been pure bliss!
Real comfort straight from the box, with no break-in period at all. The materials are supple inside and the footbed hugs nicely once tied. The lacing is efficient with a snug fit all the way up.
For more technical routes, I found them very secure, with virtually no movement on the heel or rubbing around the ankle. There's enough flex in the sole for rockier hikes but still enough rigidity to be considered a vegan backpacking boot.
They have a wide-guested tongue that makes them easy to get on and off. I have found that the lace hooks are quite tight so these can get caught or be missed when tieing the boots up.
All in all, it's nothing but positives on comfort and fit.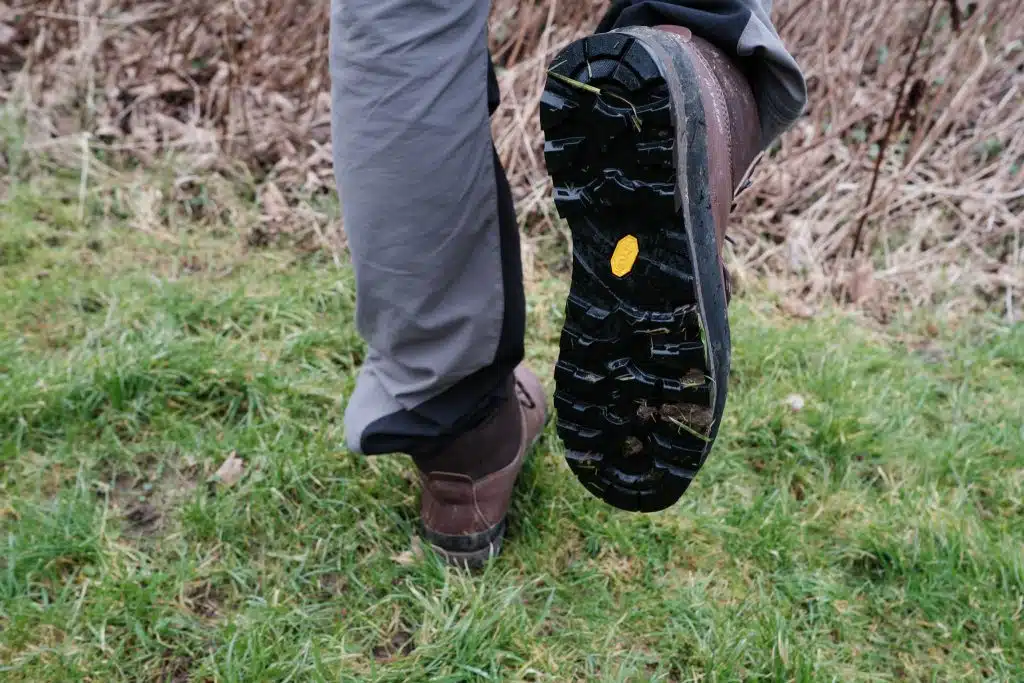 Waterproofing, weatherproofing and breathability 4/5
The waterproofing is one element I was very eager to test out. The majority of vegan hiking boot uppers (the main upper material of the shoe) are made from a variety of materials but often mesh with a waterproof membrane.
This can be good for breathability but we've found the waterproofing suffers over time.
Lorica, the leather alternative the Dalesway are made from, is meant to have much better waterproofing. And, I can confirm, it does.
The majority of my time using the boots has been in heavy rain and boggy conditions. There have been no signs of leakage or wet spots, even with the boot quite heavily submerged. This is something which I've found, with other boots, worsens in time, so I hope this won't be the case.
One fault is that the upper sides and heel are made from quite a dense but absorbent material. It does take on quite a lot of moisture which can then take a long time to dry.
As a 2-3 season boot, they aren't really designed for snow or particularly cold conditions, however, I've found they've held up well enough for lower-level snowy hikes that drop a little below freezing.
So far I can't properly comment on the breathability as it's been pretty cold. However, Lorica is meant to have impressive breathability. I think they'd be suited to changeable conditions in the warmer months too.
Versatility 4/5
The temperate range they're suited to seems pretty promising. As comfortable boots that are relatively supple, I think they'll do nicely for longer trips, with a loaded backpack, all the way to shorter more intense outings.
I've also worn them in and out of town and they're comfortable for a day marching along concrete.
Personally, I find a good hiking boot the best option for winter off-road biking, particularly if there will be a lot of bad weather and hike-a-bike. So naturally, these have had a lot of off-road biking use too.
The lug pattern is not suited to technical riding and you need to bounce about to find a sweet spot. That said, for less technical routes that might require a lot of pushing e.g. climbing grassy/muddy summits, it's a good option.
Vegan & Green 4.5/5
I was particularly impressed that a traditional British shoemaker had opted to make a completely vegan boot. It's a great sign for the vegan outdoor community and animal welfare.
These shoes are made from 100% vegan-friendly materials and this information is available on their website.
As an independent business, supply chains should hopefully be small and intimate, with better-sourced materials.
All in all, this means they're a good option for eco-stompers who want a low-impact pair of boots.
*5/5 is typically reserved for all-vegan brands or specifically eco-friendly products. These were close!
Extras
Durability: is a hard one to comment on after 2 months. So far, they are holding up very well. The materials are tough with impressive abrasion resistance whilst the Vibram sole is long-lasting, as I've found on other boots.
Weight: at 630g, they're a lower mid-weight boot which I think suits their uses, probably excelling in the shoulder seasons. On your feet, the weight feels balanced, not at all clumpy, but for long summer days I'd opt for trail runners in better conditions.
Looks: these are a beautiful pair of boots! It's nice to have a traditional-looking pair of boots, rather than the modern, lightweight-styled boots lots of other manufacturers have moved towards.
---
---
Price
The Dalesway boots are priced at £209, which is the top end of the scale for the majority of vegan 3-season winter boots.
This is an interesting topic. In our experience, the majority of vegan hiking boots are typically more lightweight and geared towards summer use. Because of this, durability and long-term weatherproofing have been problems when compared to leather boots.
With the vegan leather alternative material, Lorica, I hope this could be a solution. And, considering how enjoyable they are to wear if they last the test of time, I think it would be a good investment.
Far better to get pair of boots that will last for years than having to regularly replace cheaper options. Much better for your pocket and the environment!
Verdict 4.25/5
Overall, these boots have been a pleasure to wear and test out.
Sublime comfort and impressive weatherproofing. If you live in more temperate and hilly areas, I think they'd make great hill-walking companions. If you'll experience more extremes, with hotter summers and mountainous winters, they might not get as much use as they deserve.
Pros
Feel really durable
Superior weatherproofing
Leather style and traditional design
Cons
At the upper end of the price scale
Take a long time to dry