Things to do and ways to keep motivated with winter outdoor activities during the colder months
---
With longer nights and cooler temperatures encroaching, you may find your motivation to get out waining. What can you do when the hills are sodden and the air is numbing? Well, actually, quite a lot.
Just because the fairweather bunch have hybernated for the season doesn't mean you have to. There are heaps of ways you can keep those adventure passions burning and find a ton of fun things to do in winter. That outdoors itch can be scratched 365 days a year!
In the article, we'll cover all the ways you can still make getting wild possible. Plus, ways to stay inspired when you're hunkered down at base camp.
How to stay inspired and get out in the winter – our top tips!
---
Be open to modifying a trip
Winter outdoor activities don't have to stray too far from what you'd do in summer. With a little bit of modification, you can still get up to some of the same stuff outdoors.
If you're an avid cycle tourer, you can still plan multi-day trips but instead of camping, plan to stay in bothies or BnB's.
Change up that superlight backpacking tent for a sturdier one and dust off the four-season sleeping bag for multi-day hikes.
Plan to head straight to the pub for a warm meal after that wild swim to warm your cockles.
Switch out a road cycle for a mucky mountain trail in the woods, where it doesn't matter if it's pissing it down.
With the right gear and a little bit of creativity, you can still get out there and do the things you love.
For hiking, our winter hiking tips can help you to get out there with confidence and ease, even when it's brrrr freezin'
Have a reward waiting for you at the end of a wintery excursion
It's often said bribery isn't a great way to get people to do things. But, does the same apply if you're bribing yourself? I think not and I reckon a little reward system is a great way to look forward to sweaty activities in winter.
After a chilly hike, nothing beats rounding it off with a stop at the pub. Ambling in slightly windswept and hungry to the smell of chips and beer. Soaking up the warmth of the fire heating your rosy cheeks, feeling a sense of accomplishment after making it to the watering hole.
Maybe it's a good meal waiting for you at home or a hot chocolate to guzzle down after a chilly wild swim? Rewards like this give you something to look forward to when it's taken a bit of gusto to get out. And they feel even more deserved when you've worked HARD for them!
Go with a friend or group
Weather windows can be rarer through winter compared to summer, so pledging to go with a friend means you'll seize that opportunity when it appears.
Better yet, be that friend dragging the others out the door to catch a glimpse of the cooler months at their finest. The leaves are burning beautiful shades of red and orange, the trails are quieter and sunsets are a regular finale to hikes. No one wants to miss out on that!
Want more adventure fodder and inspiration for the outdoors straight to your inbox? Sign up for our newsletter for the latest articles
Be flexible with where and when you're going
Through the winter months, it's a good idea to be flexible with your plans. Rainy hikes with wild conditions are some of our favourites, but they're not for everyone. Having a couple of days window will enable you to pick the best day to head out. Or, go in a different direction and explore somewhere entirely new.
The spontaneity will mean you can discover new places and make the most of crisp winter days.
Sometimes rigid plans work well too
From the complete opposite perspective, sometimes it's better to pick a day and stick with it. Perfect conditions might never come and it could mean your trip gets shelved.
As long as you're not risking your safety, sticking to an adventure plan regardless of angry skies can guarantee you get out and about.
Having the right skills can create a lot of opportunities
Sometimes the weather is harsh and it can turn a regular day in the hills into a full-on, Type 2 adventure. Having the right outdoor skillset can help to keep you safe and prolong your season for exploring.
Whether it's map reading, a first aid course, bushcraft, shelter and fire-making, winter mountain skills… increasing your expertise can open a lot of doors and help satisfy that outdoor bug when the weather goes wacky.
There are 100's of online courses and tutorials to help you brush up on your skills, ahead of trips next year. You can also look to face-to-face training and local clubs too.
This list of 20 Indoor Activities for Outdoor Lovers is a great place to start and get ideas for some home learning to use outside
Planning is key
Whatever you get up to outside, it's always good to plan, but particularly through winter.
A few things to consider when planning things to do in winter:
Go for a winter activity within your ability. Things can be a bit harder logistically and physically in winter, so bare this in mind when hitting the drawing board.
Plan food stops and overnight stops for multiday trips, it will save any soggy sandwiches and make the whole trip a lot smoother.
Prepare your gear and any specialist equipment you might need, depending on the terrain and the weather.
Think about transport to and from a place.
Tell someone where you're going.
The biggest one that is often overlooked, check the weather! It's such a simple task, which means it's often neglected but it really can save your vegan bacon knowing what's ahead.
Whether you planning an epic adventure or day hike, these guides can help you with the whole planning process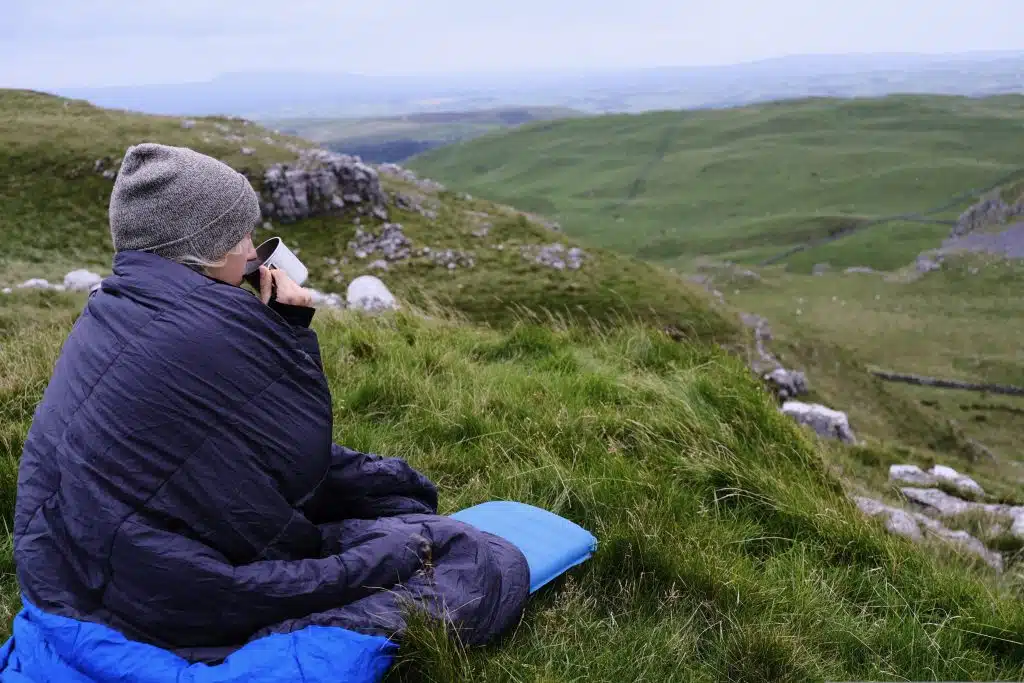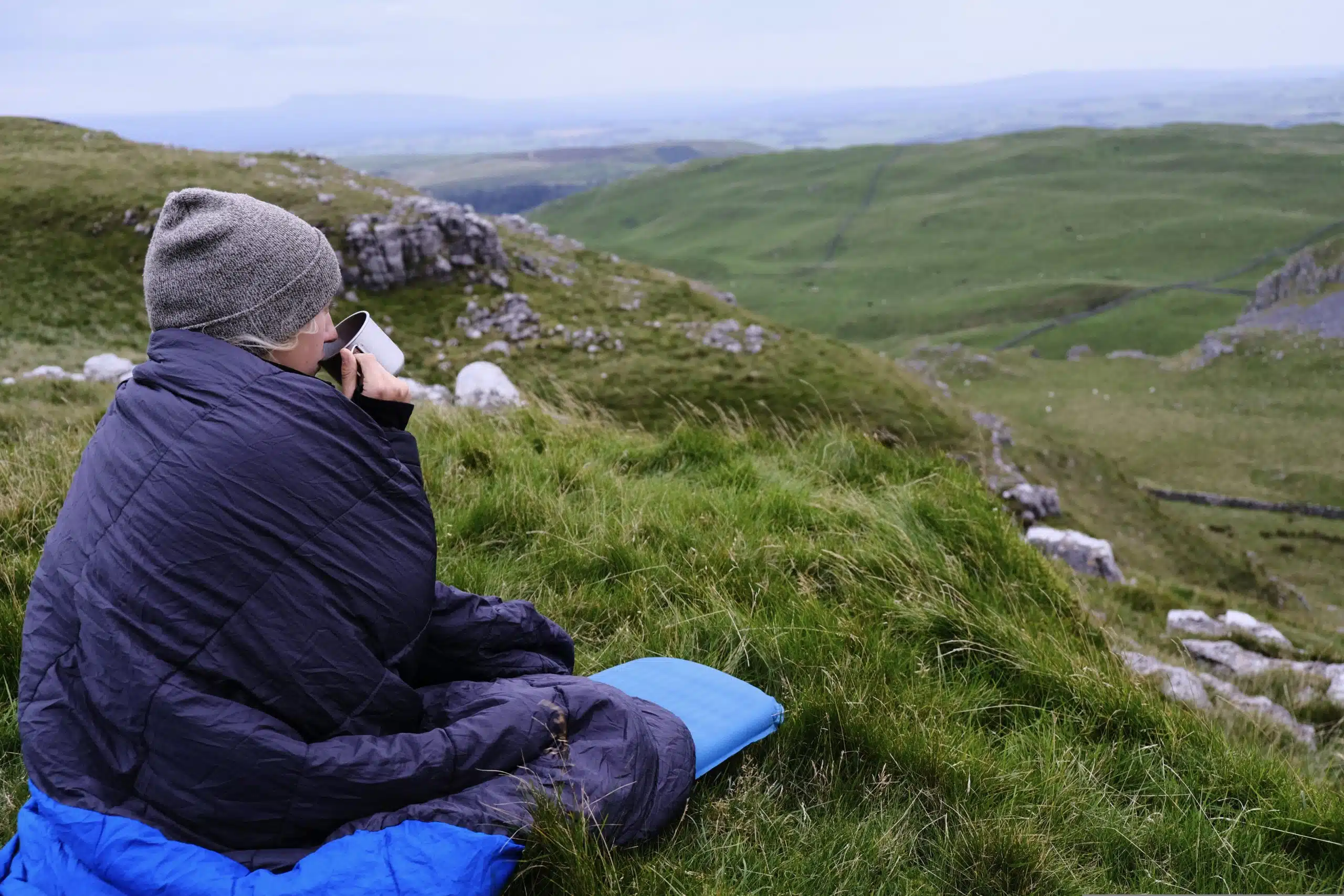 Get your gear in order
"There's no such thing as bad weather, just bad gear"…
Whilst we don't completely agree, they are onto something. Picking the right gear in winter is crucial. A game-changer and a potential life-saver.
Yes, it can be cold, wet, rainy and snowy but with the right outdoor gear, you'll be raring to go and shrug it off with a determined grin. Just remember, it's nature that sets the perimeters for exploring.
Some winter adventure-enablers
A good set of waterproofs (waterproof jacket and waterproof trousers)
A warm insulated layer or synthetic insulated jacket
Waterproof hiking boots/outdoor footwear
Thick socks
A waterproof rucksack or cover
Waterproof panniers for cycle trips
A 3 or 4-season tent
Off-road bike tyres
Thermal baselayers
Gaiters
A good set of gloves, hat and buff/neck scarf
A flask is also a nice touch
Perhaps you need some specialist equipment, like crampons or microspikes?
Winter sleeping bags
Camping pads with a high R rating
Don't think you need to go and shell out a bunch of money, these are just some winter essentials that can help you laugh in the face of a bad weather forecast.
If you're not sure about gear, our guides below can help:
On the topic of gear…. With your outdoor equipment being even more crucial through winter, that means keeping it in tip-top shape is a high priority. A little bit of TLC, maintaining your gear and storing it properly can save you time, money and the environment.
Set yourself a goal for spring
To help you through a harsh winter, having a goal, challenge or trip at the end of it can keep you motivated.
Perhaps you need to keep fit or develop skills? Maybe you need to prep and go for lots of trial runs? Whether it's a multi-day backpacking trip, an adventure fell fun or your first off-road cycling event, having something to work towards can help to keep you powering through winter.
Treat yourself
If you are working towards a big goal for spring, this comes conveniently after Christmas. Perhaps you could treat yourself to a Christmas present that will make your training easier and more enjoyable.
Perhaps a good running watch or cycle computer to track your progress? Warm thermals and a flask to keep you motivated on a cold day? Even just some new outdoor clothing to keep you comfortable during the colder months.
Keeping the training going through the winter can be tough. Sometimes a little treat can make a big difference!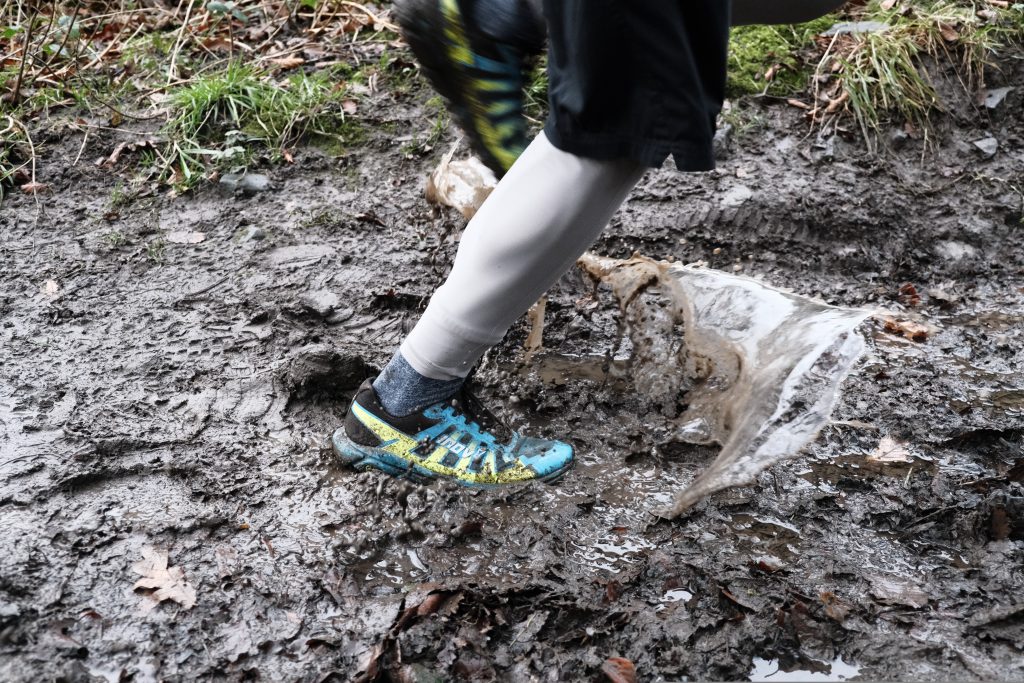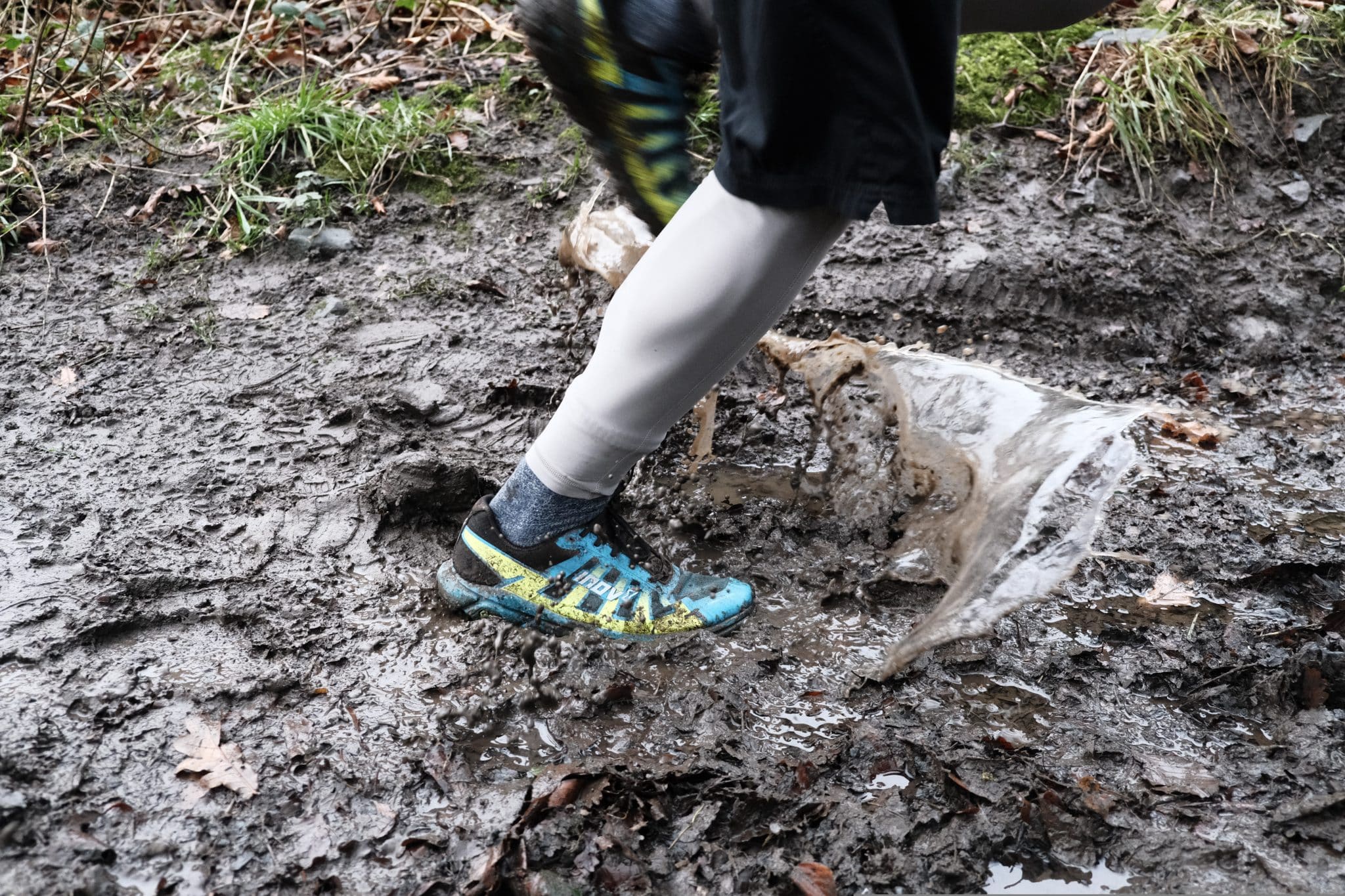 Stay inspired
Having a day off from exploring? The next best thing is to live vicariously through the crazy antics of others. With the internet, books and films all at your fingertips, you can transport yourself to far-flung places and revel in the adrenaline of others' expeditions. It's also a great way to get inspired for your own adventures!
Check out some of these films, books and podcasts if you're after some adventure fodder:
Although winter adventures may need a little more planning and preparations, there can be LOADS more satisfaction at the end of it. You may even find yourself preferring muddy trail runs and chilly wild swims come spring!
Tell us what's your best way to stay inspired to get out through winter in the comments below.